The Awesome Door Handle Built Like a Split-Seconds Mechanism
By Sick Toiz.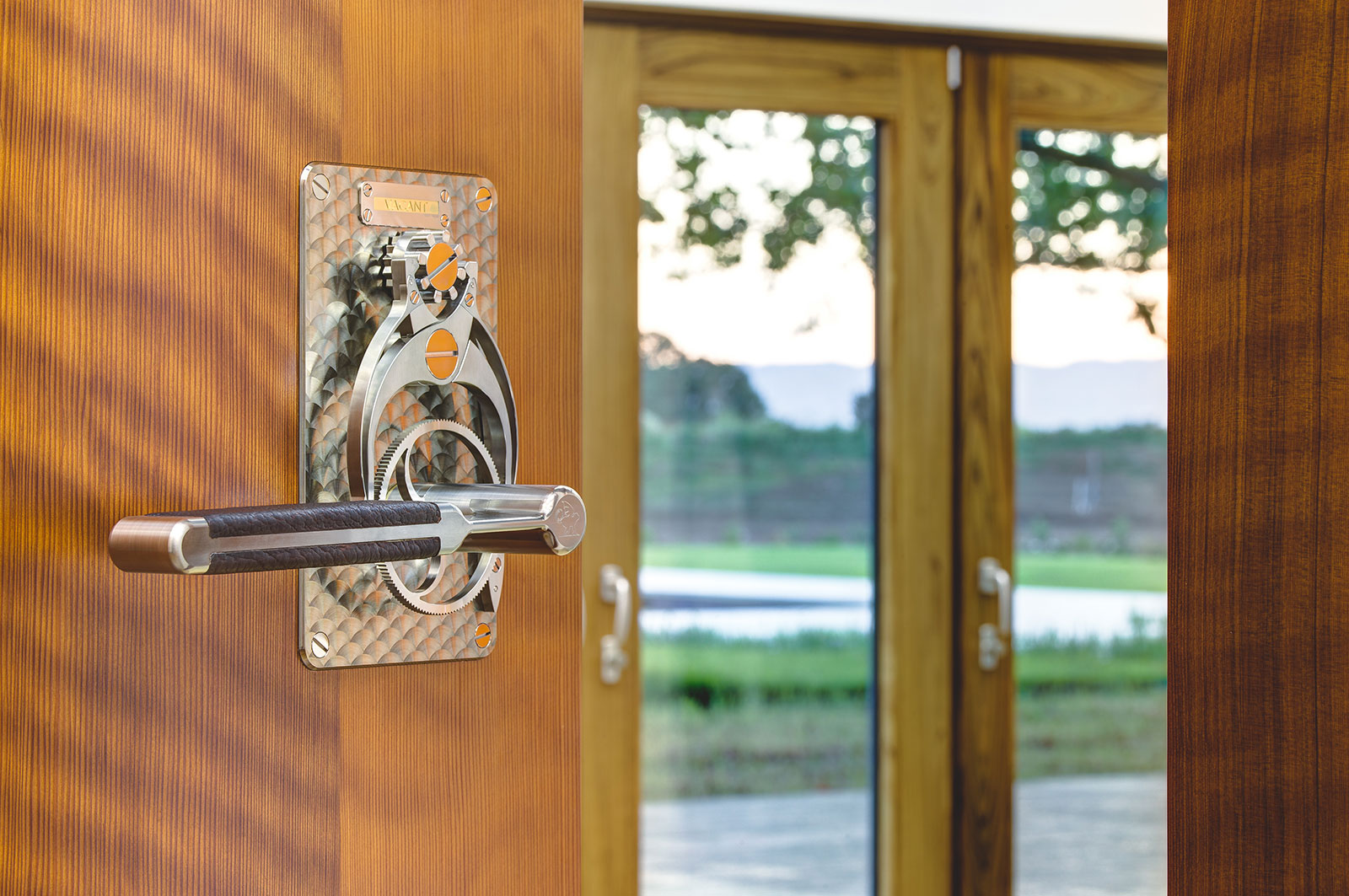 Established by a robotics entrepreneur, Sick Toiz specialises in, well, "sick toys" – exceptional objects with a mechanical bent that have been produced with high-end methods and then finished by hand. Amongst its most extraordinary, and preposterous, creations is the Rattrapante Passage Lock, a door lock and handle that functions like a bona fide split-seconds mechanism.
Initial thoughts
The Rattrapante Passage Lock is an ordinarily trivial item – it is in essence a door knob – executed to an excruciatingly high standard. Clearly catered for a niche clientele who have an innate appreciation of engineering, finishing, and machining, the Passage Lock costs US$63,500. It is ridiculous, but also incredible.
Sick Toiz founder Tyler Schilling obviously spared no expense in building an ultra-complex door handle, either in design, manufacturing, or finishing. The components, for instance, are made on a five-axis CNC machine, instead of a four-axis CNC machine, which would have simpler and probably yielded a barely discernible difference. Even the spokes of the split-seconds wheel have bevelled edges.
Something like this is only possible when conceived by someone who genuinely appreciates such things and importantly, someone who can afford to back such a project as a hobby.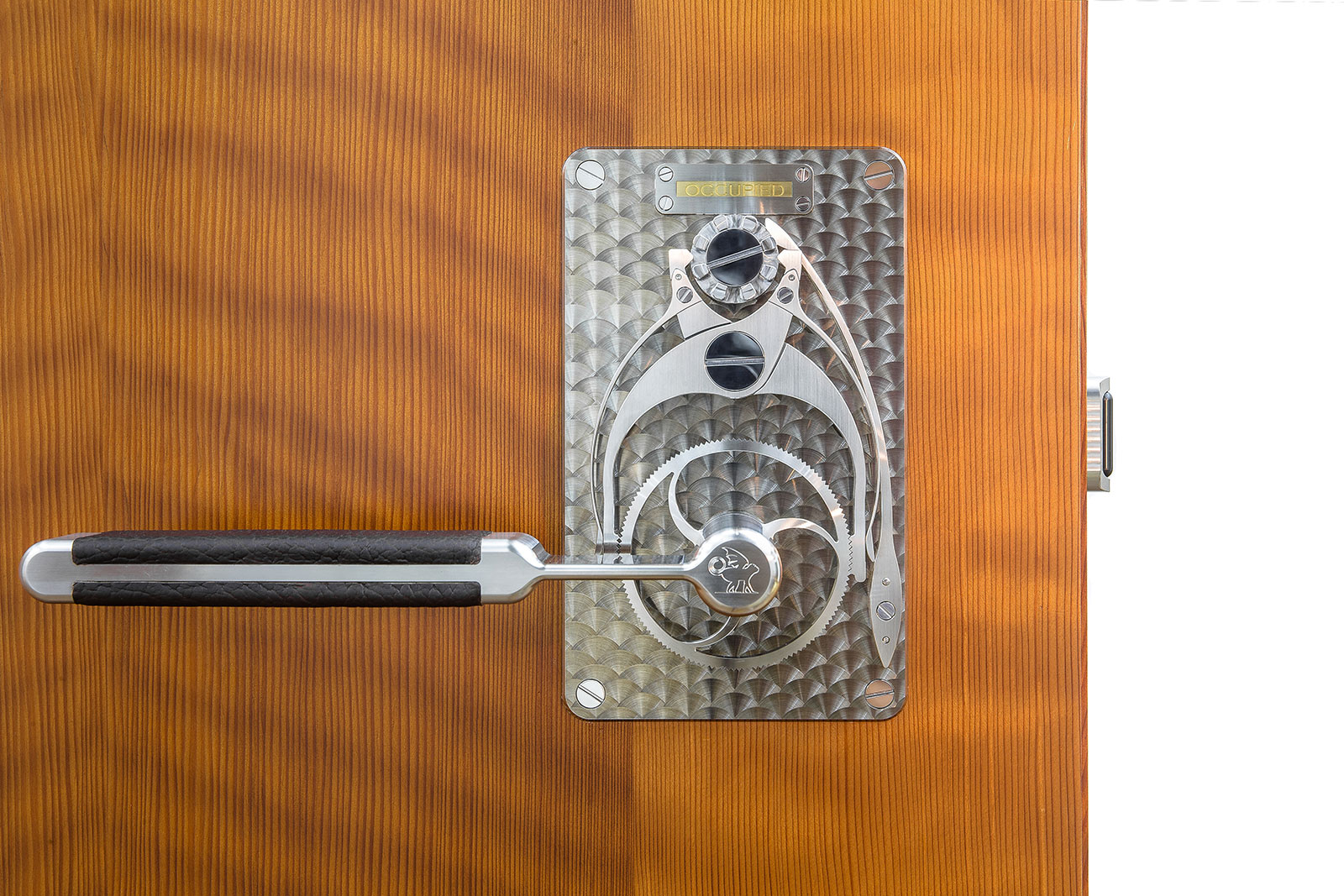 An engineer's eye
The man behind Sick Toiz, Tyler Schilling, is a nerd in the best sense of the word. Having grown up with a father who was mechanically inclined but a doctor by profession, Mr Schilling started his career as a mechanic with an auto racing team, before founding Schilling Robotics in 1985.
The company specialised in remotely operated vehicles (ROVs) and robot arms for the offshore oil and gas industry. By the time Mr Schilling sold the company in 2012 – for well over US$200 million to energy-industry engineering giant TechnipFMC – Schilling Robotics was the world leader in underwater robotic arms.
When someone like Mr Schilling builds cool, technical toys, you can be sure they will be no-expense-spared cool.
Split-seconds lock
The Rattrapante Passage Lock is basically an ultra-complicated door knob built like a rattrapante, or split-seconds, chronograph mechanism, right down to the column wheel and tension springs for each calliper arm.
Scaled up by about eight times from an actual watch movement, the Passage Lock is not a static metal sculpture, instead it actually functions like a split-seconds mechanism. Lock the door and the callipers halt the split-seconds wheel carrying the handle, preventing the door from unlocking.
This video demonstrates how it works:
View this post on Instagram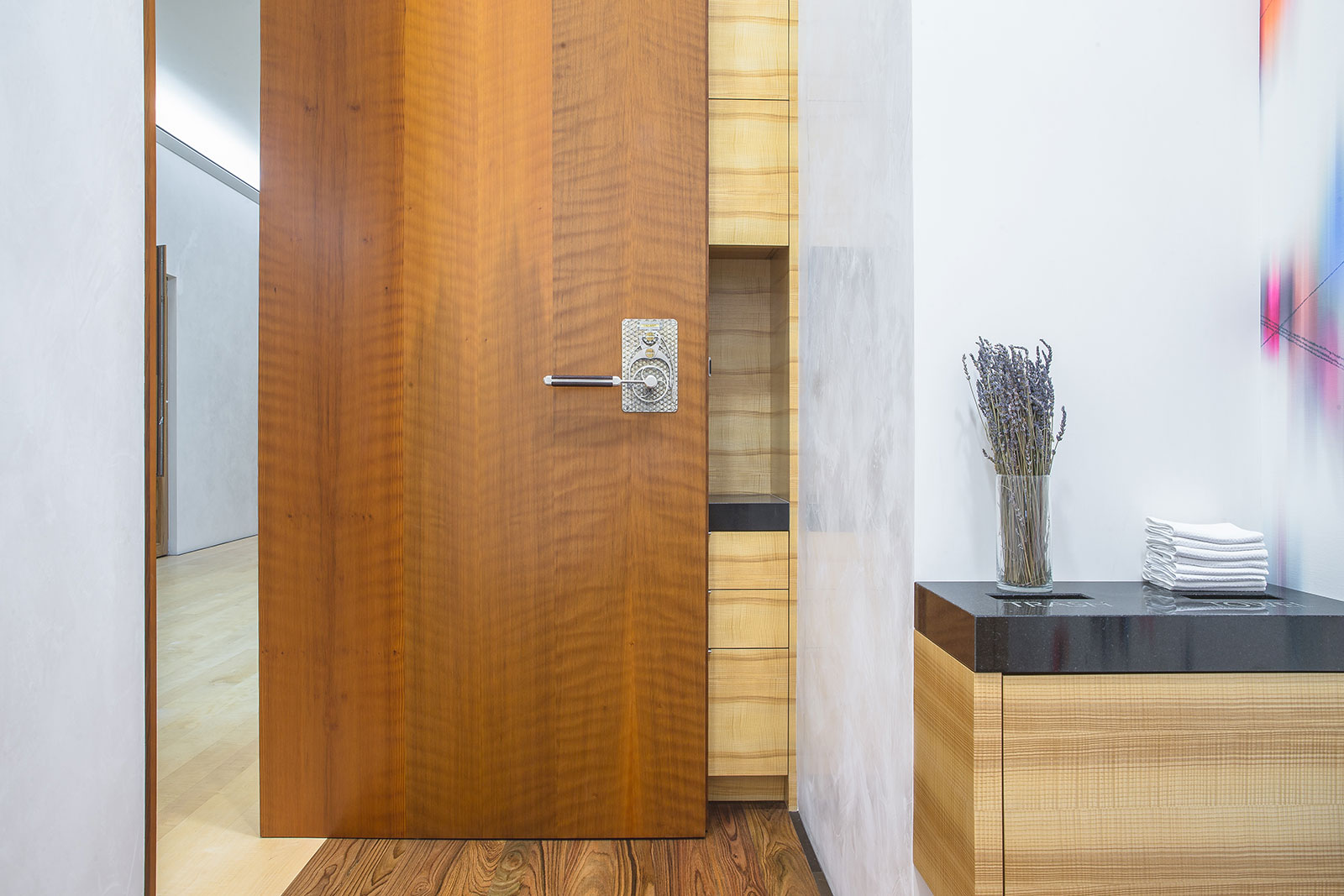 But not only is the handle inspired by watchmaking in terms of construction, it is also fabricated and finished like a watch movement. Made of brass and two alloys of steel – types 17-4 and 316 – the components are milled on a five-axis CNC machine, the most complex and expensive type of CNC machine to program and operate.
The resulting parts are then finished as they would be in a watch movement, with techniques like linear and circular graining, black polishing, perlage and anglage.
The split-seconds wheel, for instance, is finished with circular graining on its face , anglage on its inner edges and spokes. And the plate that attaches the mechanism to the door is covered in precisely-spaced perlage, while all of the screws have black polished heads featuring chamfered edges and slots.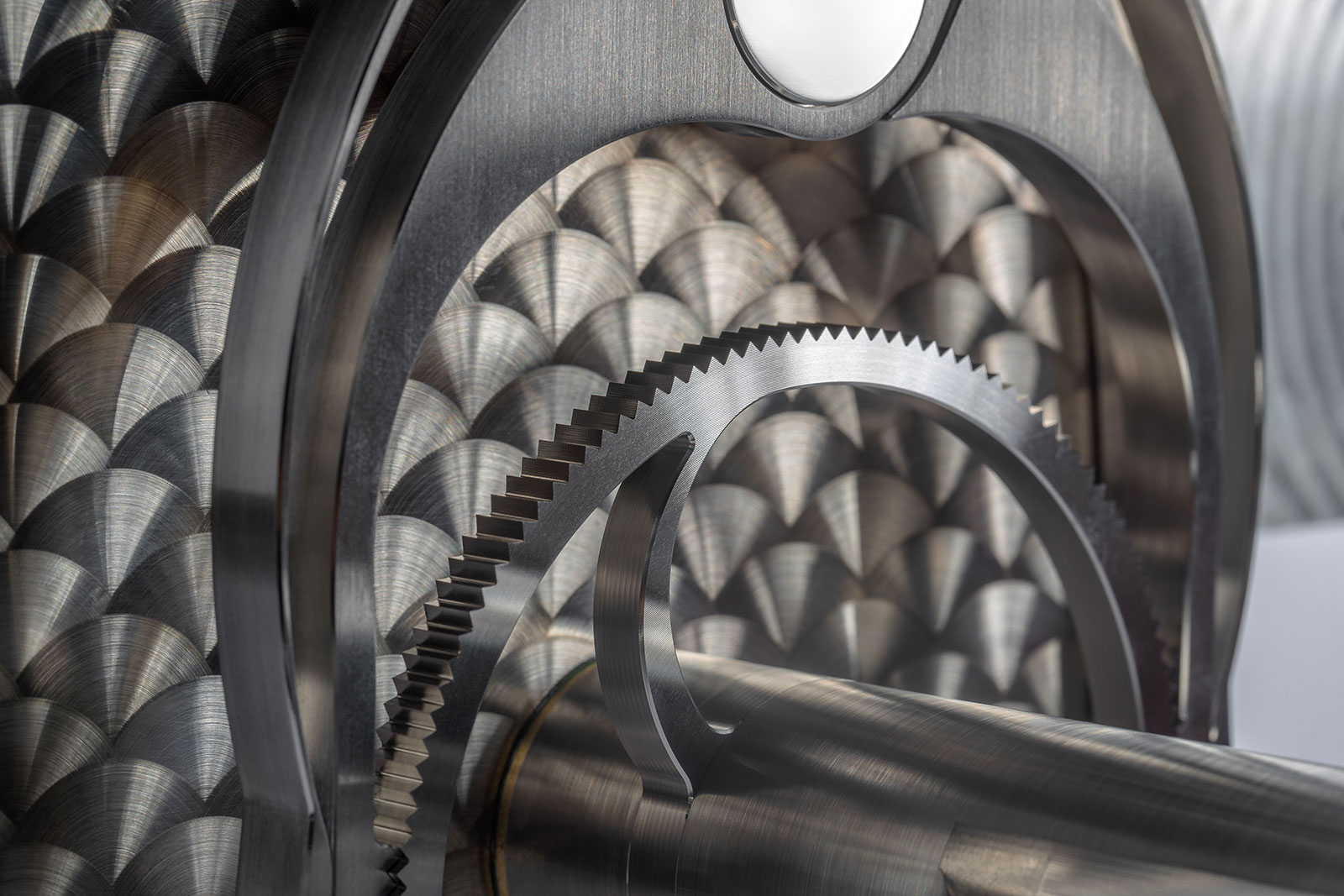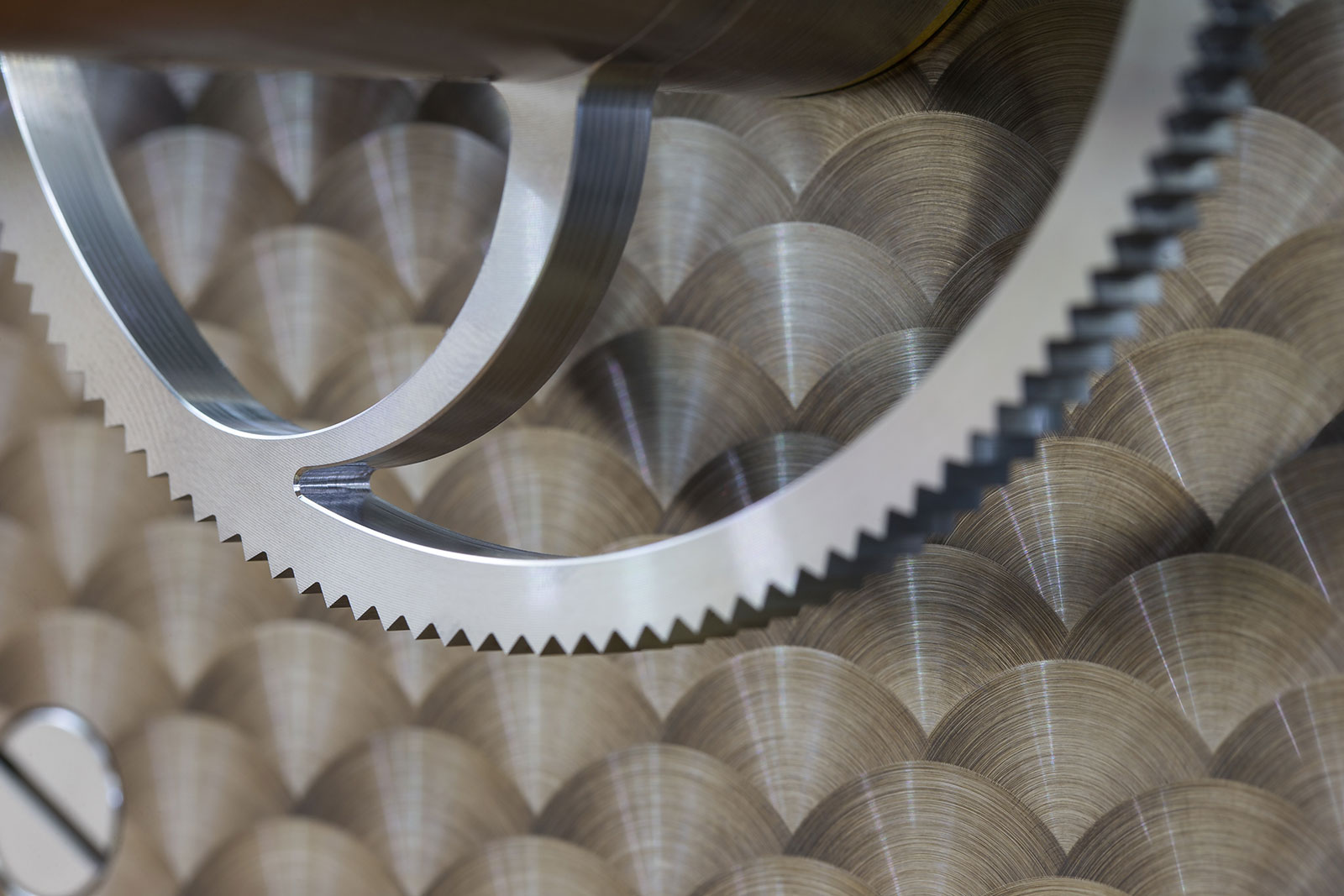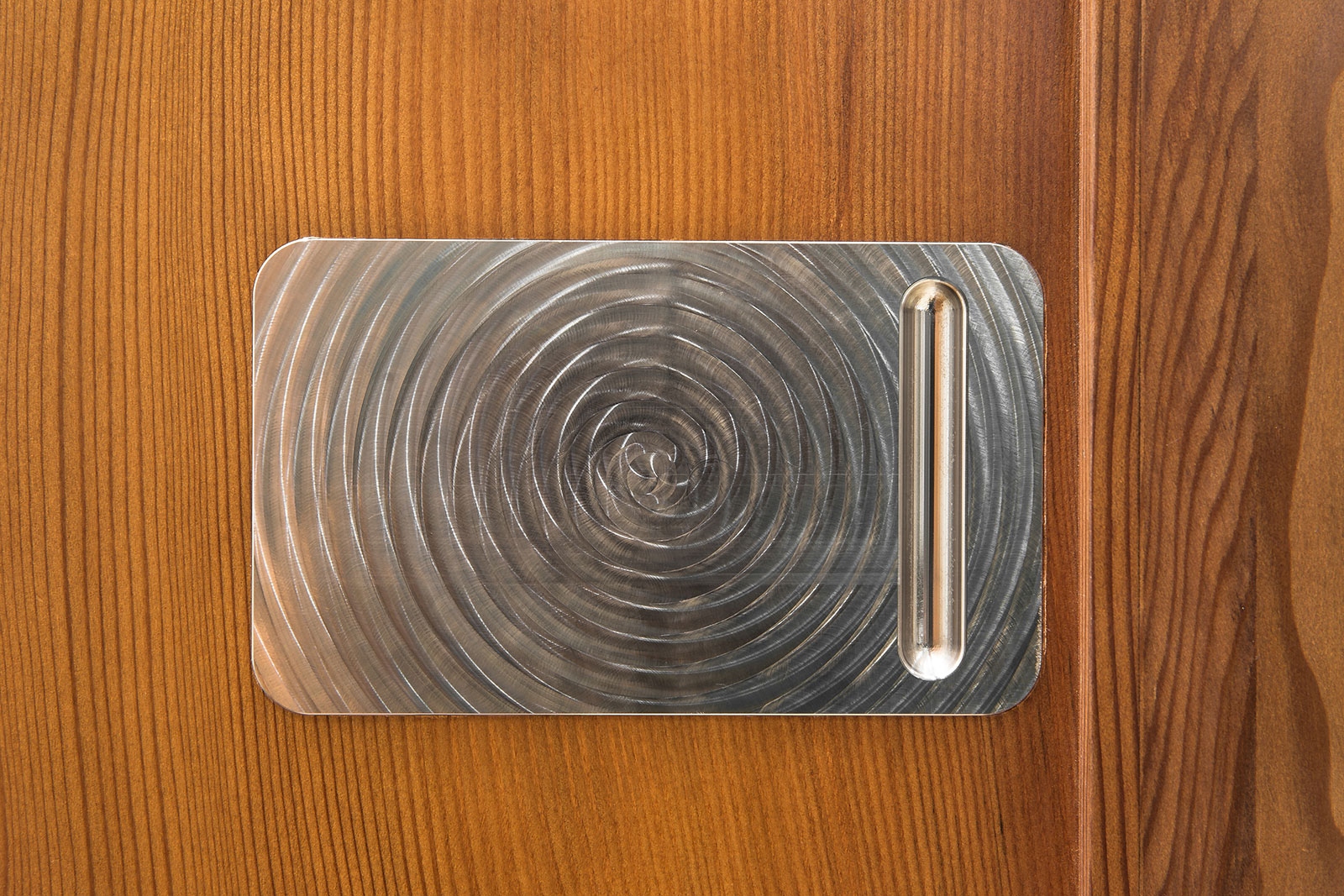 Expensive as it is, the Passage Lock is an incredible piece of work that combines knowledge and appreciation of watchmaking with high-end machining and finishing. It is the probably the most impressive door handle ever.
Beyond the Passage Lock, the Sicktoiz catalogue is oddly diverse yet coherent, reflecting Mr Schilling's varied interests that are all linked by an appreciation for mechanics and craftsmanship. Amongst its other offerings is a model of the Bugatti Model 100P racing aircraft, hand made from Macassar ebony and Aluminium, as well as a Wing Delete for the Porsche 911 GT2 RS and GT3 RS, which replaces the oversized factory-original wing to give the top-of-the-line 911s a more discreet look.
---
Key Facts and Price
Rattrapante Passage Lock
Dimensions
Face plate: 15.2 cm by 25.4 cm
Handle protrusion from door: 11.1 cm
Handle overall length: 29.2 cm
Material: Stainless steel and brass
Functions: Occupancy sign
Availability: Direct from Sick Toiz, with delivery three months from date of order
Price: US$63,500
For more, visit Sicktoiz.com.
---
Back to top.
---
You may also enjoy these.

From May 9 to 12, 2019.

From March 15-21, 2019.

A massive number for a dinky watch.