State of the Industry: The Luxury-Watch Market in China After the Pandemic
Ups and downs, but mostly up.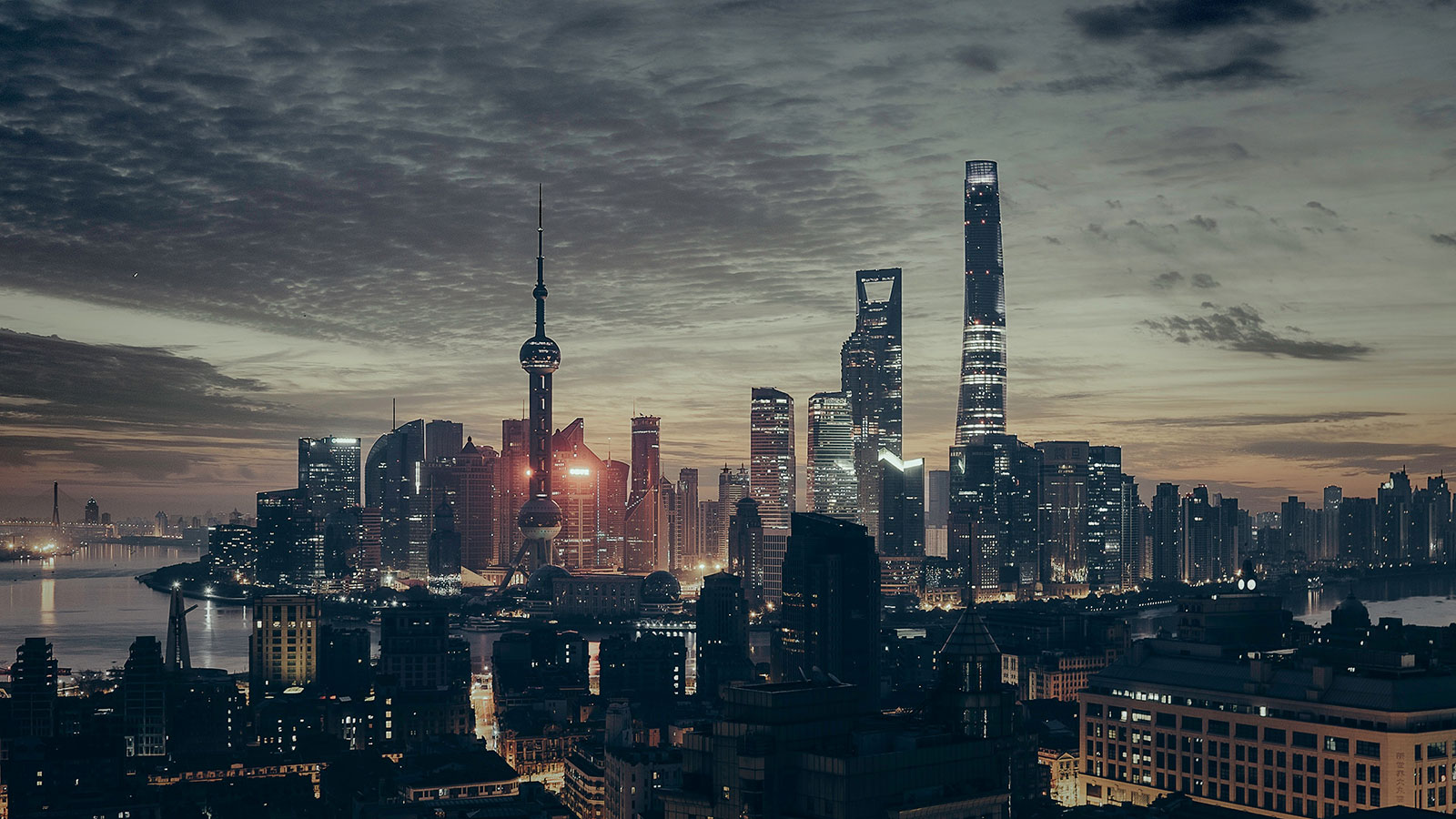 By far the most important markets for luxury watches, China and Hong Kong together accounted for over 21% of Swiss watch exports in 2019 according to trade body Federation of the Swiss Watch Industry. Add to that Chinese travellers who buy watches overseas, and the fact is the luxury-watch business is dependent on Chinese demand. So the crucial question for the watch industry's future – what's happening in the Chinese watch market post-pandemic?
On May 10, one of the trending topics on microblogging platform Sina Weibo was the US$30 billion plunge in the net worth of LVMH chief Bernard Arnault, mirroring the sharp drop in LVMH shares. But barely a week before – exactly a month after the end of Wuhan lockdown – there were nearly 100 customers queuing outside the Louis Vuitton boutique in Shanghai's Plaza 66, all eager to shop before the brand's price hike. The line outside Louis Vuitton reflected the rebounding demand for luxury goods in China as it emerged from a lockdown.
"Macro Data Indicates a Surge in Consumption" – read the headline in the business-focused Workers' Daily newspaper on May 16. The sentiment is backed up by the latest data from the National Bureau of Statistics of China published in mid June. Though the statistics indicate retail sales of consumer goods declined 13.5% on a nominal basis from January to May, totalling RMB1,387.3 billion for the year to date, the monthly figures indicate a recovery is underway.
The monthly numbers show consumer spending hit rock bottom in January and February, falling 20.5%. By April, the decline compared to the year before was 7.5%, and in May, retail sales fell just 2.8% year on year. For the sub-group of consumer merchandise, which includes luxury watches, as well as food, cosmetics and household appliances, the drop was 11.2% for the five months from January to May, but in the month of May, sales rose 2.5%.
Out and about
The recovery in consumer spending was profoundly tangible at New World Daimaru, one of Shanghai's most prominent high-end shopping malls. The mall celebrated its 5th anniversary on May 16 with various promotions, including substantial discounts at almost all of the stores within the mall, including at luxury goods stores that rarely offer such incentives.
Despite being a one-day event at a single mall, the mall's anniversary attracted shoppers from the cities and provinces surrounding Shanghai. A woman from Jiaxing, a city in Zhejiang province 90 minutes from Shanghai, said during an interview on Dragon Television, "It only took me five minutes to buy a Jaeger-LeCoultre watch that was originally priced at RMB172,000", adding that she only paid RMB134,100 for the watch, equivalent to a discount of about 22%.
As with many high-end malls in China, luxury-watch brands are present in large numbers at New World Daimaru, which counts amongst its tenants boutiques belonging to Jaeger-LeCoultre, IWC, Omega, Longines, Breitling, and Rado.Grand Seiko opened its first flagship boutique in China within New World Daimaru, staging the official opening on May 16 to coincide with the mall's anniversary, simultaneously launching boutique-only special editions at the new store (namely the Heritage collection SBGA401G and SBGJ235G as well as the Sports collection SBGE251G).
Yoshimura Hitoshi, general manager of Seiko in China, explained the appeal of New World Daimaru went beyond its prime location in Shanghai's shopping district, but also huge native market of Shanghai, which by extension also includes the rest of the country given the city's status as a hub for commerce and shopping. He added, "I was so surprised when I arrived this morning – there was a large group of people waiting in line for the door to open!"
In fact, some shoppers even arrived as early as 7 am, resulting in a sizeable crowd forming outside the mall. As a result, for the sake of shoppers' safety, the mall's management decided to open 10 minutes earlier on May 16 to disperse the crowd. The crowds did not let up throughout the day, and store managers at some of the mall's watch boutiques even had to double up as security guards to manage the influx of customers.
The results of the anniversary event was impressive. Nearly 100,000 shoppers visited New World Daimaru on May 16, with some 62% of shoppers making a purchase, resulting in one-day sales of RMB171 million, or about US$24 million, a rise of over a fifth compared to the same occasion in 2019.
Online and offline
A few days after New World Daimaru's anniversary event, a nationwide shopping day arrived. Because "520" is pronounced similarly to "I love you" in Mandarin, the date of May 20 has yet become a Valentine's Day of sorts in China – or another shopping event in other words.
Many luxury brands staged "520" campaigns. Jaeger-LeCoultre, for instance, tapped on Jing Boran, a popular actor with over 23.6 million followers on Weibo, to debut the new Reverso One Red Wine. Mr Jing's endorsement boosted sales at Jaeger-LeCoultre's "We-boutique" on social media platform Wechat, and drew the attention of not just his fans, but also other celebrities who then purchased the watch.
Jaeger-LeCoultre's Reverso launch is just one example of e-commerce gaining traction during the pandemic, in response to much of the country being quarantined at home. Long sceptical of selling their high-end goods online, luxury brands began to do live-stream sales this year, and high-end watch brands were no exception. But as is the case in other markets where brands have dabbled in e-commerce, their goal in China goes is twofold: to generate sales online as well as visits to physical boutiques.
A few days before New World Daimaru's anniversary event, a high-end watch brand began broadcasting on the mall's live-stream channel, offering a discount for online pre-orders, with the deposit paid online but the balance paid later on at its physical store.
According to insiders, the same brand also encouraged shoppers who made enquiries at the boutique before May 16 to return during the mall's anniversary event to take advantage of the promotional prices. As a result, the brand sold several hundred watches in its store on May 16, with sales totalling over RMB26 million, or about US$3.67 million.
The confluence of pent-up demand, e-commerce, specially-staged shopping events, as well as the general recovery in consumer spending has resulted in a better-than-expected showing for most watch brands in China.
In a recent video message to the Chinese watch press, retiring Longines chief executive Walter von Känel noted the brand's sales in mainland China for the month of May already surpassed the tally for the same period last year. Meanwhile, people familiar with the matter revealed that Audemars Piguet exceeded its internal sales targets every month from January to May.
Coupled with diminished exports from Switzerland due to factory shutdowns, many brands now enjoy healthily-depleted storerooms, and a handful have sold so many watches their inventories have reached alarmingly low levels.
Ups and downs
The recovery is a striking turnaround from the dark days during the peak of the virus' spread in January 2020 when the Chinese watch market cratered. Every segment of the market was hit – boutiques, authorised retailers, preowned dealers, and even daigou, traders who buy goods overseas for domestic clients.
The first to be hit were the boutiques and retailers, as all malls and shops had to close. According to a retailer in Shanghai, his month-on-month sales fell 85-95% at the height of the lockdown.
The daigou business also came to a complete halt, and many daigou providers are still unemployed. In the not-too-distant past, a daigou provider needed just two days to deliver a watch purchased in Hong Kong to the client in mainland China, but now anyone arriving from Hong Kong has to be quarantined for at least 14 days. And for goods purchased in Europe, the wait is now two months, compared to two to four weeks before the pandemic.
At the same time, the pandemic has also made the polarisation between brands even more obvious. This global trend is also evident in China, with the best-performing brands decisively pulling away from their peers, in both the primary and secondary watch market. Simultaneously, it has become clear that watchmakers with weak brand equity or products that lean towards exaggerated or quirky designs are stagnating.
Richard Mille, Rolex, Patek Philippe, Audemars Piguet and other desirable brands were the least affected by the outbreak, reflecting the widespread view amongst Chinese consumers that a truly high-end luxury product retains its value well. According to several pre-owned watch dealers, Omega watches sold very well during the epidemic, due to the fact that Chinese consumers and daigou providers are unable to buy Omega watches abroad.
Popular models from such brands did see their secondary-market values dip during the worst of the lockdown, but only slightly. The Rolex GMT-Master II "Pepsi" in steel for instance, which sells for a premium to retail on the secondary market, saw its value decline between RMB5,000 and RMB10,000 in March (equivalent to US$700-1,400). Values, however, have since recovered to their pre-pandemic levels.
Even specialist brands with a highly technical bent also seemed to have found an audience during the lockdown. Speaking in early March when the pandemic still loomed large, a retailer in Shenzhen, the massive city that borders Hong Kong, noted that "during the epidemic, A. Lange & Söhne is one of the brands that is still maintaining its performance". He added, "Maybe it's because people have to stay home, so they have more time to admire sophisticated movements".
Spending cautiously
COVID-19 has been under control in China for several months, but people are generally pessimistic, especially about the economy. A common refrain in China now is "今年只有一个任务,活着", or "There's only one goal this year – survive".
So why did the watch market pick up in May? A couple of factors are behind the turnaround.
One is delayed purchases – it's a common habit to buy a luxury-watch during the Chinese Lunar New Year, which happened at the end of January this year. But the pandemic meant any planned purchases were put on hold. It's likely that many who had planned to buy a watch already set the money aside, and then went ahead with the purchase in May, especially with promotional prices offered by brands and retailers.
Similarly, many weddings were postponed as a result of the lockdown, but are now back on track. Watches are a traditional wedding gift in China, so traditional, in fact, that wedding-gift watches are almost a necessity.
And because there will be practically no overseas travel for the foreseeable future, which also means no more daigou, consumers who once did the bulk of their luxury-goods shopping overseas now spend their money at home, where they now enjoy good service as well as discounts or other incentives.
The future
The recent COVID-19 outbreak in Beijing does not appear to have derailed the economic recovery in China, thanks to the government's efficient and swift response, with several neighbourhoods locked down and millions of local residents tested. Dr Zhang Wenhong, the infectious disease expert leading Shanghai's COVID-19 medical task force, has stated publicly the outbreak in Beijing is not a "second wave".
But at the same time, Dr Zhang has repeatedly emphasised "the second wave of the epidemic will definitely happen in fall and winter", which has given the populace ample opportunity to prepare themselves psychologically for prolonged uncertainty.
The strong consumer spending in May reflects the desire of China's middle class to maintain their lifestyles, while also demonstrating the persistent demand for luxury goods. But as Dr Zhang was pointed out, the outlook over the longer term is cloudy, and Chinese consumers will likely moderate their spending in the medium term.
Based in Shanghai, the author is a journalist specialising in watches and the broader luxury industry. She contributes to titles in mainland China and Hong Kong, including Ellemen, Modern Weekly, Madame Figaro, and also shares her thoughts with her 250,000 followers on Weibo.
---
Back to top.
---
You may also enjoy these.