Pandemic Truths – Mohammed Abdulmagied Seddiqi of Seddiqi & Sons
A retailer on disruption, and enduring relationships.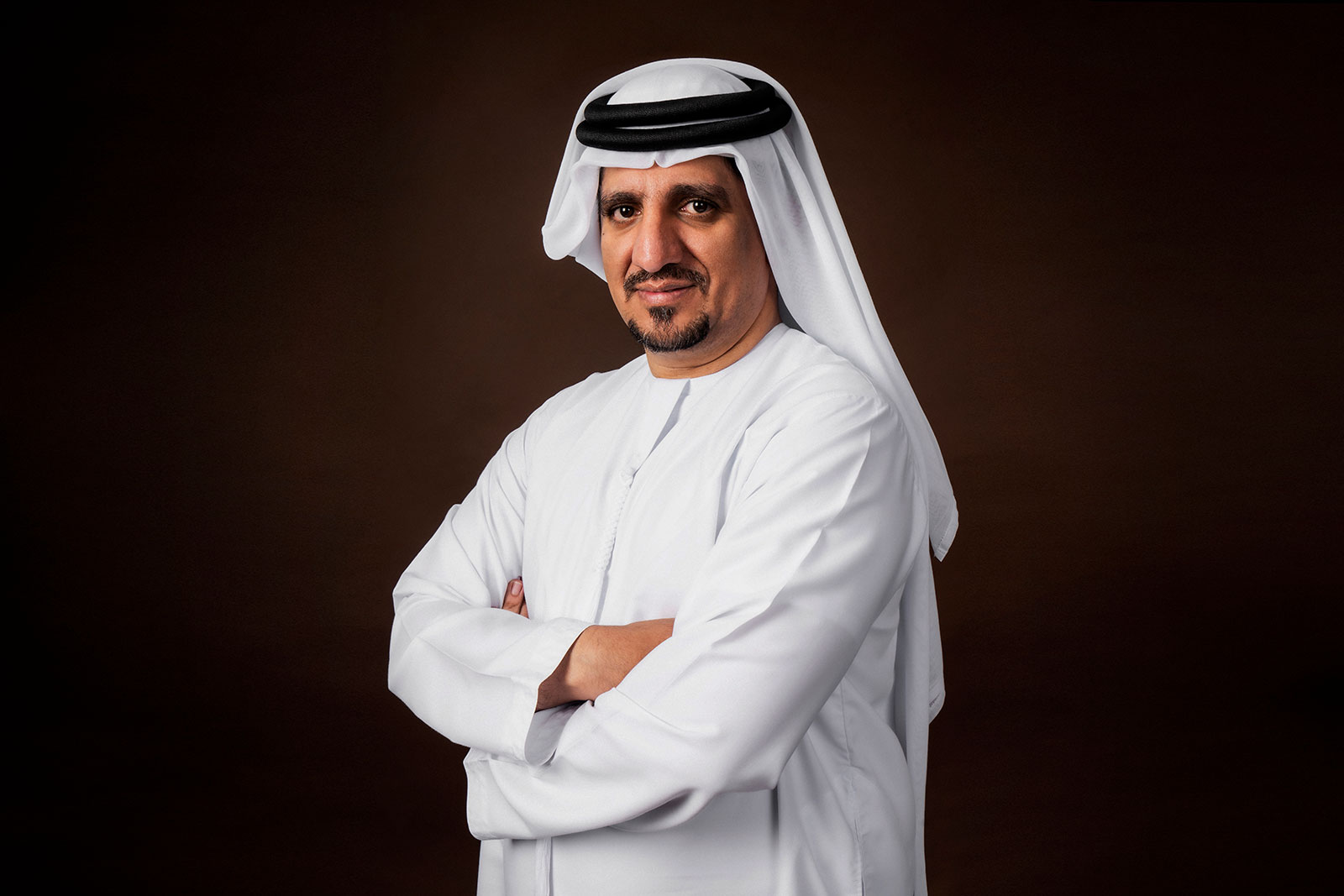 Everyone in watchmaking has been affected by the pandemic, brands and consumers alike. But in between the two are the retailers. To find out how the situation in unfolding for the key intermediary between brand and consumer, we spoke with Mohammed Abdulmagied Seddiqi.
He is the Chief Commercial Officer of Ahmed Seddiqi & Sons, the luxury-watch pioneer established in 1950 that is now the biggest retailer in the Middle East. Beyond being a retailer, the Dubai-based company is also widely known for organising Dubai Watch Week, the biannual fair that brings watchmakers and industry personalities to the Emirate.
The interview was edited for clarity and length.
---
First, how did Seddiqi get through the lockdown?
It all happened very fast and came as a shock at first. The UAE government applied very strict rules immediately to protect the population and support the economy.
We underwent a strict lockdown of 40 days. For security reasons, we moved our inventory out of the malls into our headquarters. We quickly found out it was a good idea! Indeed, no matter that the whole state was in lockdown, people still reached out to us for watches. We started sending pictures to them and organising home deliveries. At the beginning to middle of March, we did one delivery a week, then it turned into a daily challenge.
What is amazing is that we did not get any order cancellations during the period. On the contrary, we saw people were getting bored at home, so online shopping increased. But we do not have an e-commerce platform at Ahmed Seddiqi & Sons, so we created a dedicated team for home delivery. You could say the lockdown sparked our e-commerce! It came together so fast. The mood was very pragmatic, the decisions were taken within a few hours. And it worked very well.
As everyone is talking about "phygital" [physical and digital], what are you working on for e-commerce?
As you can see, our vision is that it is a bit early for pure e-commerce in the region. People like the luxury of actually going into a store and getting spoiled. We are trying to bring that experience to the consumer with our home delivery service, which is more of a 360-degree concierge service really. It starts over the phone, then with an e-catalogue. But in the end, people want to touch and feel the watches, especially for a high-end piece.
How is your reopening going?
Malls reopened three weeks ago but sanitary measures are still stringent for the healthy of our staff and our customers. We have heat detectors at the entrances of both the carpark and the mall, social distancing of 2 m is strictly enforced, and mask-wearing is mandatory.
What is great to see is that demand for watches is still very strong, even though the in-store traffic is restricted. By next week, business will be back to normal, as malls be open at full capacity.
Now, it is just up to each individual to take responsibility and continue to respect the common-sense rules of social distancing.
The UAE is a destination reliant on travellers. Did you rely more on tourists or local clients before the shutdown? How is that going to play out in the future with international travel restricted until the end of the year or even until 2021? 
We are a growing city that's very cosmopolitan. So obviously, we had a lot of tourists visiting us and that will impact our business to some extent as they represented 50% of our business. But we have always developed our business by focusing on our local community. 
This is our strength: our dedication to the family business and to our community. This is how we have built our business for the last 70 years. Now is the time to focus on them even more. We will educate more, present more, offer more services as well.
Have brands taken any steps to help you as a retailer?
We have great relations with our partner brands and they have all been very supportive. They agreed to delay payments when needed, to hold shipments if required. It is normal that everyone is very cautious about expenses in such an uncertain period, but it helps that our ties with our partners are very strong.
We even managed to get some deliveries during the lockdown. To be honest, our issue now is that we do not have enough stock for some brands since the re-opening.
How do you see demand for mechanical watches at the moment? Do you see any developing trends for the future of retail?
Demand is surprisingly strong. It seems people still want to treat themselves and enjoy great watchmaking, which is great news!
We see the trend of the growing interest for independent watchmaking. Collectors enjoy more and more seeing the effort behind the product, meeting the man behind the watch. The success of Dubai Watch Week has helped a lot.
If you think about it, Vacheron Constantin, Audemars Piguet or Patek Philippe were independent watchmakers themselves when they started 150 years ago. They started with passion and know-how. Who knows who the next great ones will be? It is incredible if you are able to say that you actually worked with the founders when they started.
We have always favoured the human aspect of our business whether with our customers or our partners. This is what it is all about. This is how we are able to create a special edition with MB&F and H. Moser & Cie. that just launched last week to celebrate our 70th year of existence.
What do you see the retailer's role evolving with the direct-to-consumer approach by many brands?
The market today is just one big worldwide playground. I have to admit that brands opening their own boutiques is a big challenge for retailers everywhere.
But, as our founder, my grandfather, always said, "To be relevant in this business, you have to be king in your own country." We have built our business for 70 years now. We know our customers. We have strong relationships with every single one of them. We have deep and large networks. We have built trust – this is key.
The information we have gathered and the experience we offer is priceless. We have built many brands in the region and we believe human relationships and people are what really matters in the end.
It is true that it is a business and it is about numbers, but we never want to lose sight of this fundamental human aspect. This is what Ahmed Seddiqi & Sons will always stand for. We are convinced this is how we will remain relevant.
---
Correction June 23, 2020: Mr Seddiqi is the grandson of Ahmed Seddiqi, and not his son as stated in an earlier version of the article. We are sorry for the error.
Back to top.
---
You may also enjoy these.