Pandemic Truths – Edouard Meylan of H. Moser & Cie.
Today, tomorrow, and hopes.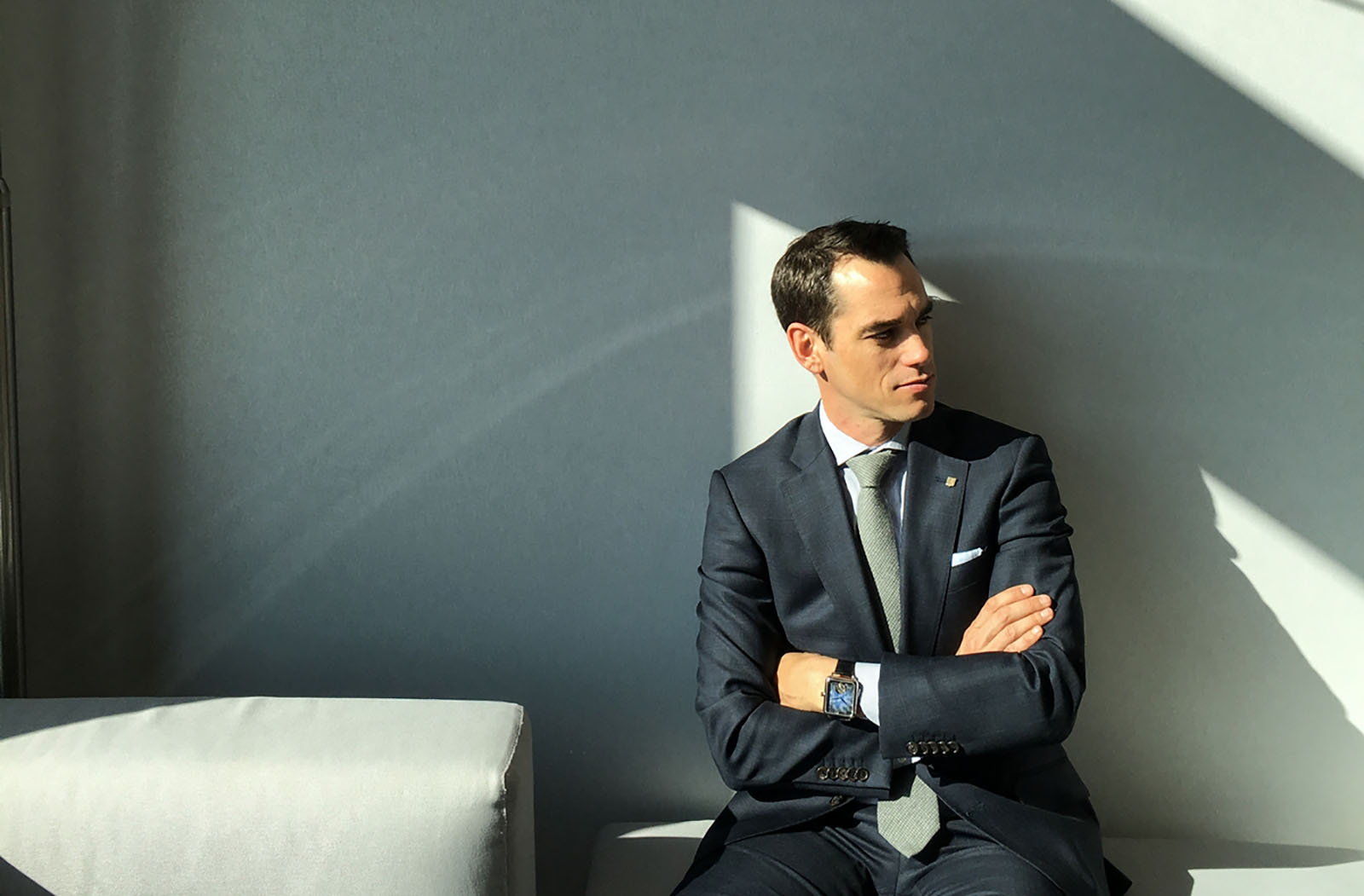 A time of crisis is always a good moment to reflect – especially when confined to the home – so we spoke with key personalities in watchmaking to see what they're doing.
As the pandemic-inflected reality faced by major brands and independents are necessarily different, here are the views from one of the big "small" brands, H. Moser & Cie. Its young and straight-forward chief executive, Edouard Meylan, answers our questions, in part one of Pandemic Truths.
Like almost everyone at the moment, Edouard is working from home, which is just a few minutes away from the H. Moser & Cie. factory in Schaffhausen.
---
How does this crisis impacted your business, in productions, distribution, or people?
Obviously, this crisis has a global impact as it creates uncertainty in both supply and demand. How can I produce watches when my suppliers are closed and I want to make sure my employees are safe? And even if I were able to produce, where do I sell when all my stores and distributors are closed? Today only four of my retailers are still open.
But it is probably easier for us as we can easily ship directly to consumers. We have been very lucky to exhibit during the Dubai watch exhibitions [primarily LVMH Watch Week] early in January. We were able to introduce our novelties and get pre-orders. We are delivering them today, so business is almost as usual for the moment.
We have launched our certified pre-owned platform last month and have just opened our e-shop as well, so we are still selling there. And in order to survive, we can sell less units but have higher margins through those channels.
Nonetheless we have to work closely with our retail partners. At the moment, we organise video-training sessions with their staff through Zoom all over the world. Efficiency is key in these times.
We are also lucky to have the support from the government in Switzerland which helps with part-time unemployment, so that our employees are not that affected by the reduction of production capacity. My visibility is good if this lasts three months, after that we will have to be more aggressive.
This crisis is easier for us because our volumes are small. It is probably a lot more complicated for big brands with large volumes.
How do you evaluate your dependence on China? Is it an issue?
As you know, in terms of production, we are not directly impacted by China being closed. Still, some of our suppliers in Ticino [in the south of Switzerland] are closed and that affects our production.
Commercially, we are not very present in China. So we see China more as an opportunity for H. Moser & Cie. We are currently planning pop-up stores in Shanghai and Beijing, so we will compensate for the local sales elsewhere.
The biggest impact for us now is in Europe because there are no Chinese tourists and stores are closed. This shows another side of the China dependency.
Should the requirements for the Swiss-made label stay at 60% or be increased?
Everyone knows my view on this and it remains the same: the higher, the better. If you look at this crisis, in the beginning it was more a production crisis that affected the [so-called] "Swiss made". But now it is more a sales crisis: where do you sell your watches? It has become a problem focused on Western countries today. 
What is your biggest fear for the future of the industry, of your brand?
I am not too scared for now, as long as it does not last more than three months. The industry has undergone and overcome several crisis in the past. It will again. I see a lot of opportunities. The risk is the cash-flow in the long run if this lasts. The beginning is tougher on big brands [due to their overheads], but in the long run it is easier for them [as they are well-capitalised].
What is the greatest asset for your brand?
Our independence is our greatest asset. It enables us to be flexible and agile, to adapt quickly and be innovative. We need to take advantage of this early.
What is your greatest hope for the future of the industry?
I really hope that people in the industry will become more collaborative, and work together on achieving what works best for everyone. We can promote and even produce together. I truly believe we are stronger like that. It is sad to see Baselworld and Watches & Wonders fight instead of collaborating. I hope that changes fundamentally.
What is your take on what just happened with Baselworld?
I believe it is a good thing for the industry. It is necessary that we all move in the same direction. Having a true salon of haute horlogerie in Geneva is a good starting point. It will enable to meet everyone at the same time, to pool the costs and to optimise the calendar and budgets.
Nonetheless, I am sad to see Baselworld disappear. We all have so many great memories there. But I believe that the disappearance of one of the fair was inevitable in the long run.
Despite all the negative economic impact from this crisis, do you see any positive coming out of it ?
The first obvious consequence is an accelerated digitisation for the whole industry. Everyone wants to get closer to the final customer quickly.
I see big changes in the structure of work as well. Working from home is going to increase. Just before you called, I was on a video conference with 30 people in India. I can train a whole team without traveling. It is much more efficient.
I believe with more innovation and collaboration a lot of positive can come out of this crisis. Even with our media partners, we can think of new ways to work more efficiently.
Finally, what will you do differently after this is over?
I will definitely travel less. I will take more time off with my family and manage that equilibrium between work and personal life better. Crisis have a way to make us focus on the essential.
---
---
You may also enjoy these.