Semper & Adhuc Rescues Homeless Vintage Movements
A new lease of life.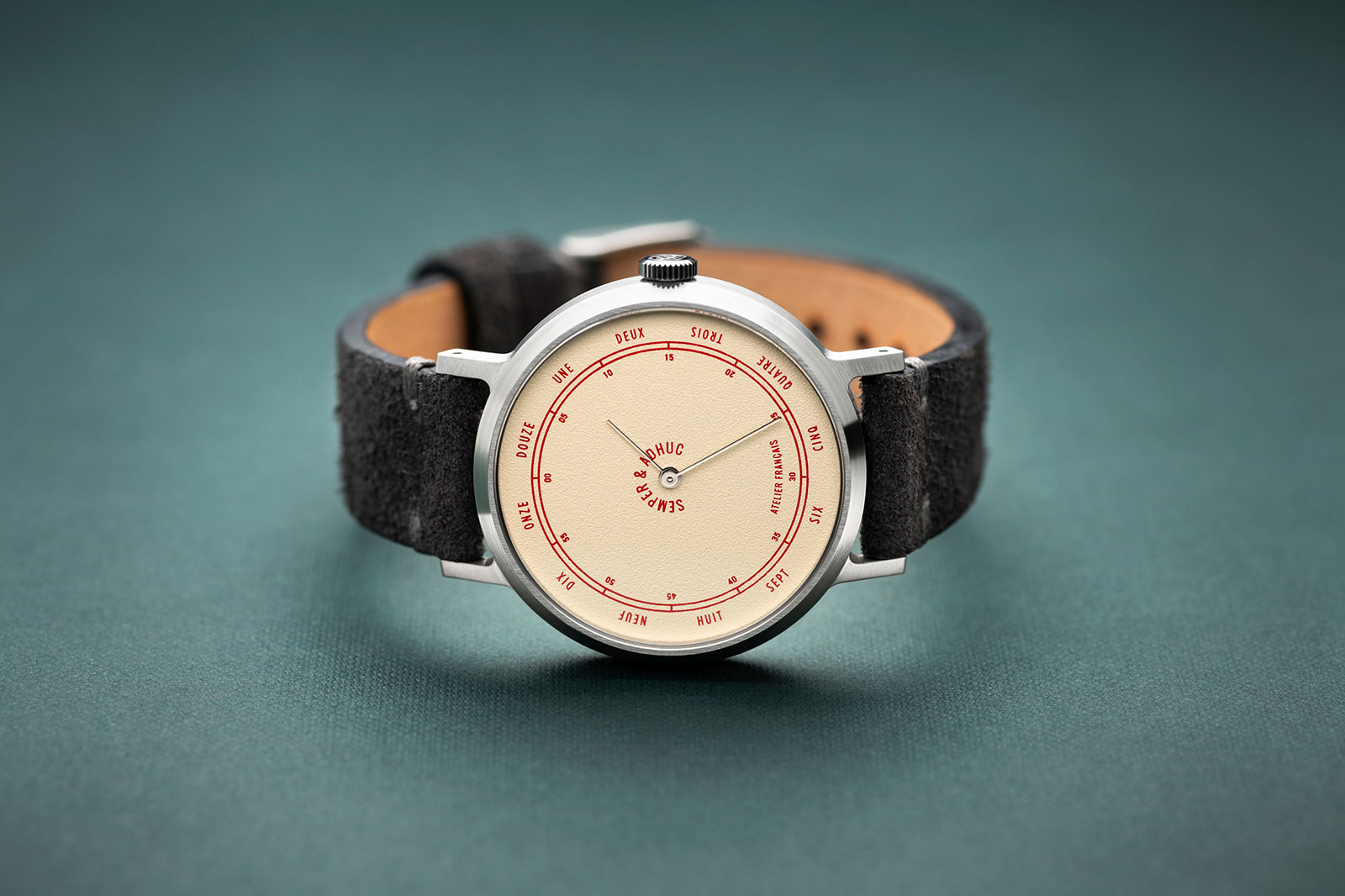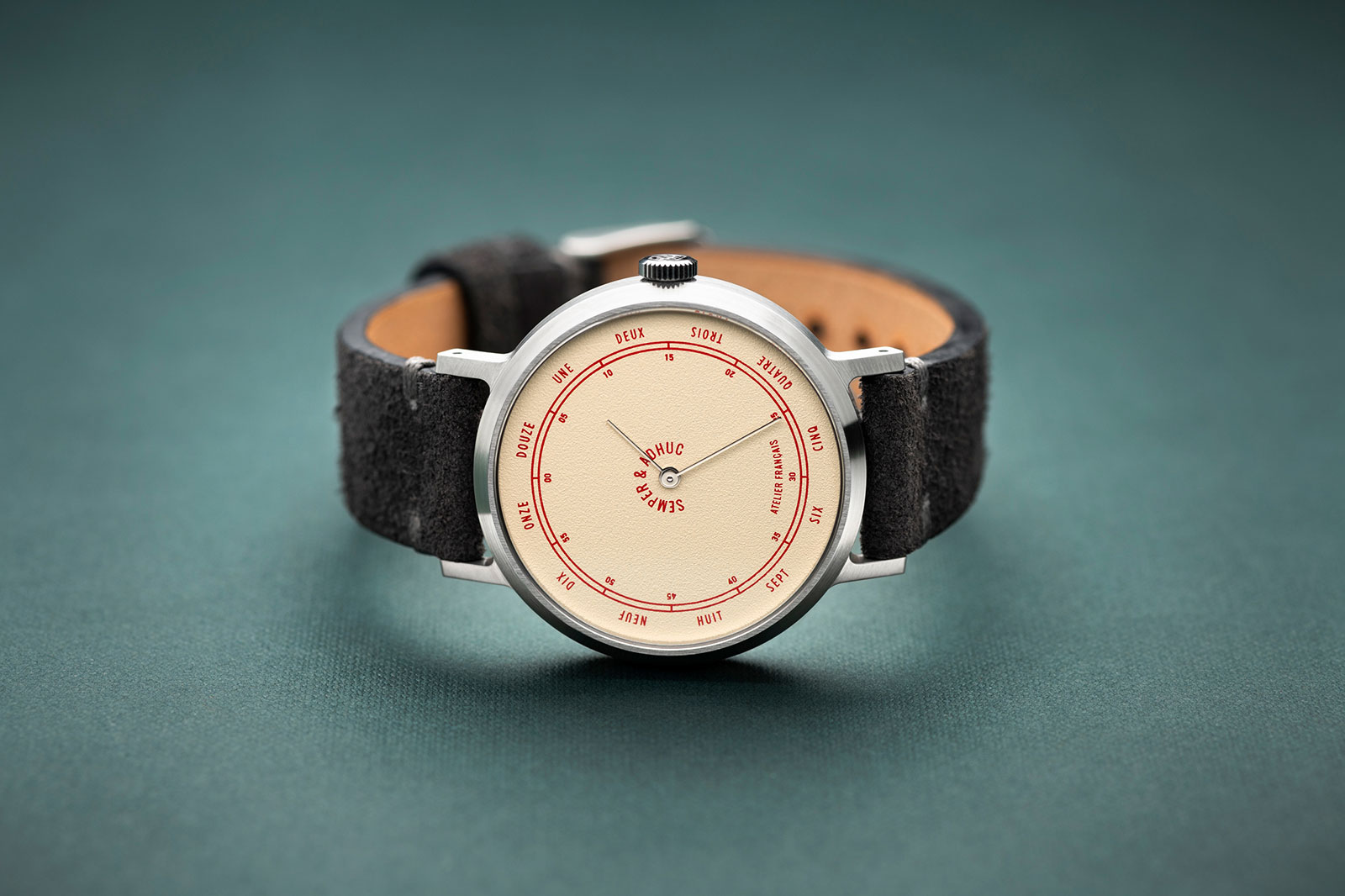 French startup Semper & Adhuc is making its debut with a familiar proposition: affordable, time-only watches, but with a historically conscious twist – each watch is powered by a homeless vintage movement. Also unusual is the fact that while the movements are Swiss, namely the A. Schild AS 1012, every other part of the watch, including case, dial, and hands, is made in France.
The brand was started in 2016 by watchmaker Colin de Tonnac, who spent several years at Patek Philippe in Geneva before setting up Semper & Adhuc in Bordeaux. The inaugural line-up is made up of three minimalist watches with quirky details and form cases, but the most interesting bit is the slightly romantic rationale behind the movement inside.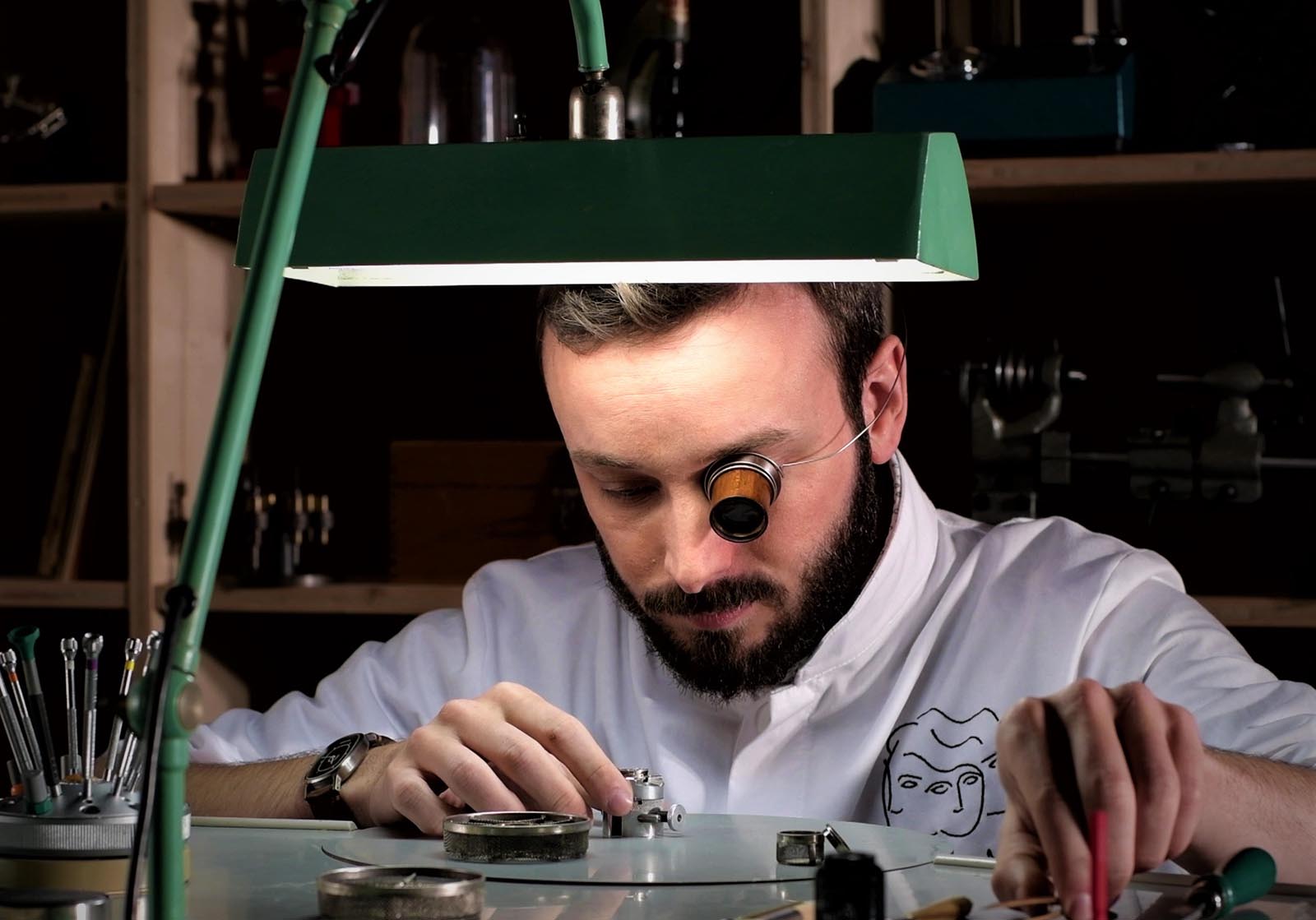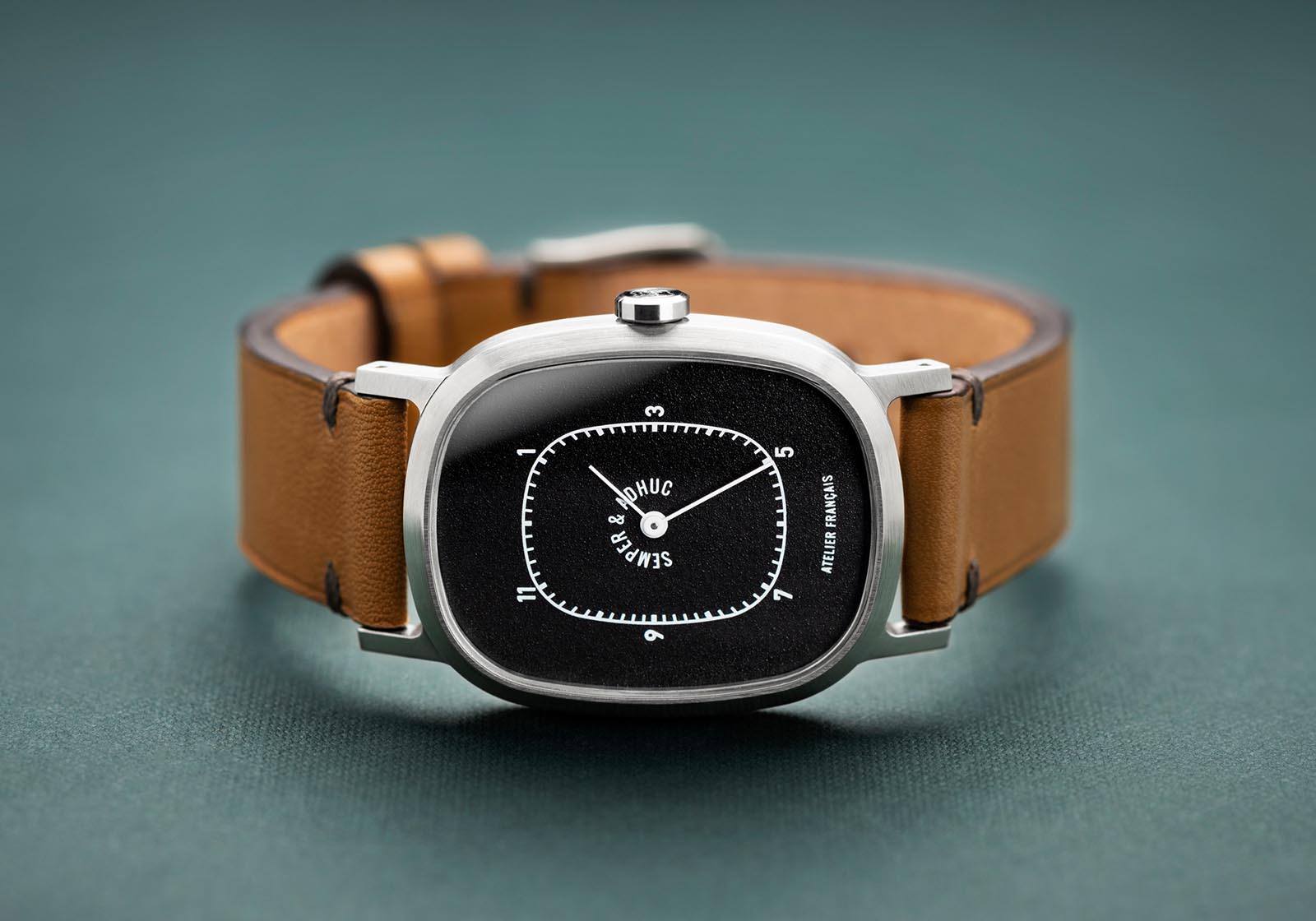 Saving abandoned movements
All three models are powered by the same calibre, the hand-wound AS 1012 produced by A. Schild, a Grenchen-based movement maker that was once one of Switzerland's largest.
Produced from 1936 to 1960, the AS 1012 is an unusual movement because it is, or rather was, an oval form calibre destined for ladies' watches, explaining the compact size of about 13 mm by 15 mm. It has 17 or 21 jewels depending on the version, and a 36-hour power reserve.
The AS 1012 was inexpensive and robust, making it popular enough that millions were produced. And after the Quartz Crisis, a good number of the movements – likely the majority of them – were in watches that were no longer desirable.
That was the result of a combination of factors, including mechanical watches going out of fashion, but also because tiny ladies' watches were even more unfashionable. And it also became more sensible to melt a watch case for scrap when gold prices spiked in the late 1970s, peaking 1980. So there's a large number of case-less movements floating around today – several dozen are on eBay at the moment, for as little as $10.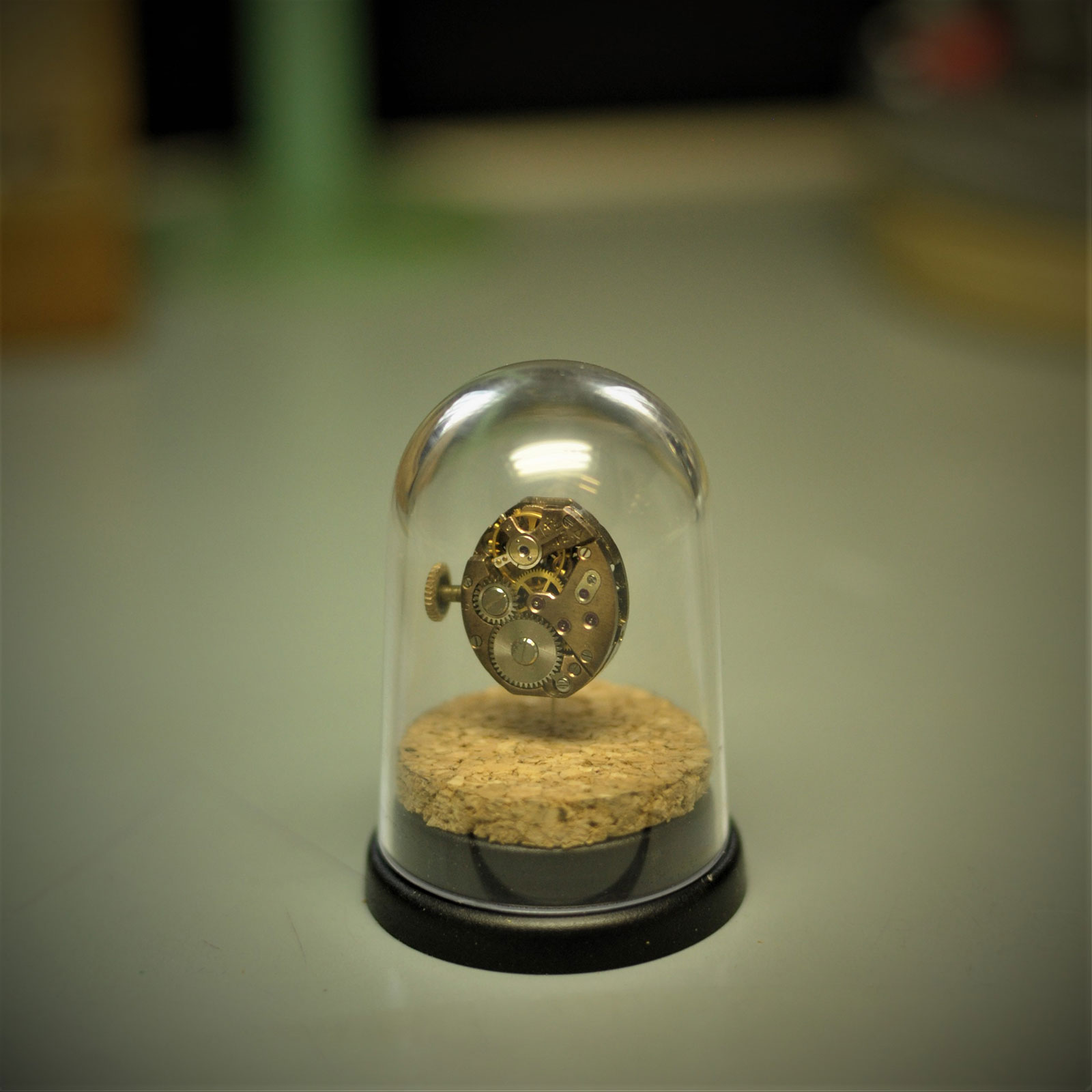 Being several decades old, rather than "new old stock", the movements have been fully restored by Mr de Tonnac, and depending on the watch model, are also gold-plated and decorated.
But because the AS 1012 is a tiny form movement that's quite a bit smaller than the case, it is only partially revealed through a small sapphire window on a circular-brushed back.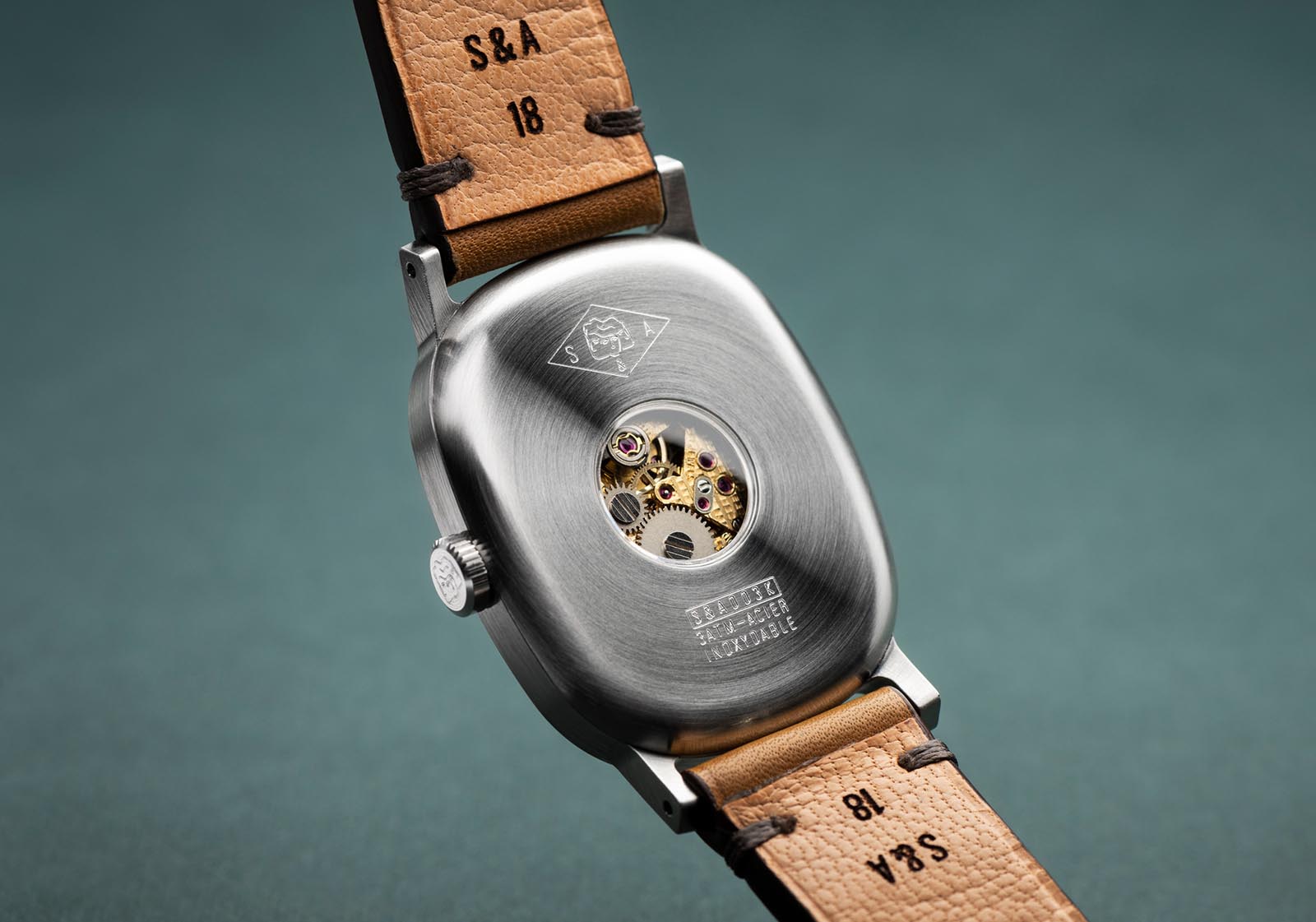 A trio of models
The watch case is offered in three shapes – round, oval or cushion – with the option of a left-handed crown. Regardless of the shape, all three styles simply styled and finished, done entirely in brushed steel. And since they all rely on the same compact movement, the cases are a uniform 37 mm in diameter at the widest and a slim 8 mm high.
The most distinctive aspect of the design is the dial, which are pared back, offbeat, and available in black, white or beige. They are sparse and modern, but livened up with an unusual layout and typography. Most of the dial styles feature a prominent minute track, with the brand name looped over the central axis. And the baton hands are short and slim, a visual match for the typeface.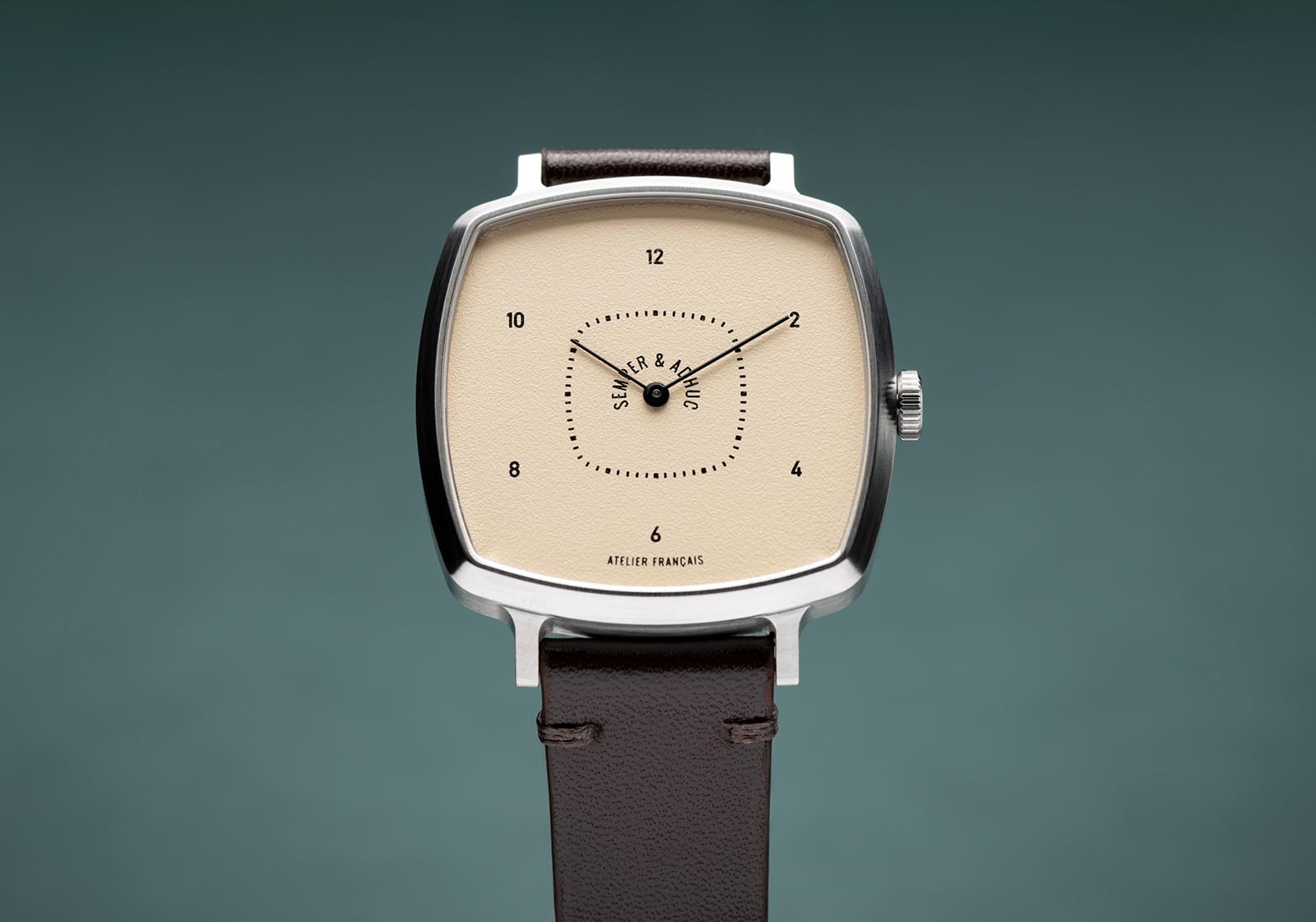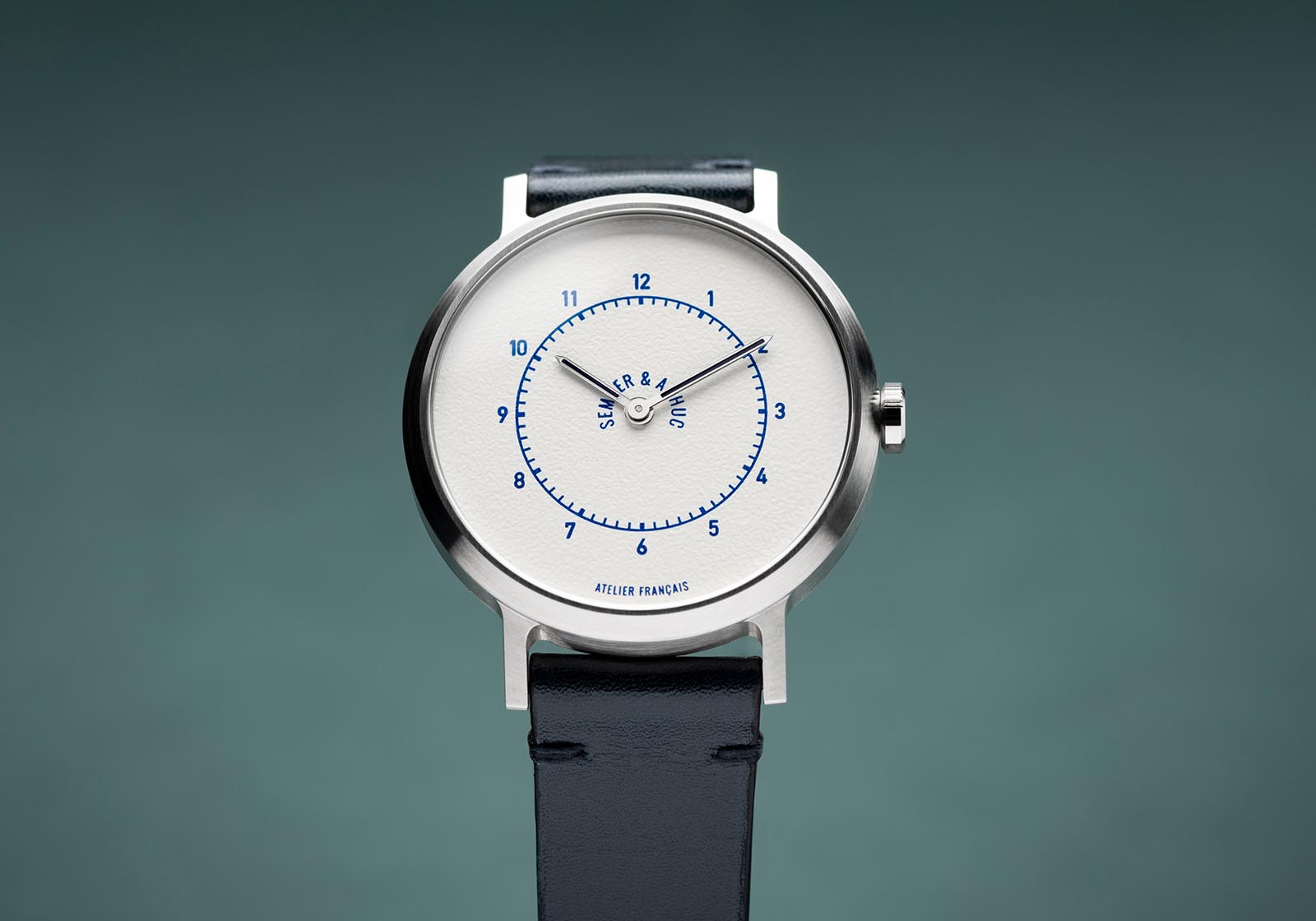 Unlike many other watches in this segment, Semper & Adhuc relies on French suppliers for all its components. Cases and dials, for instance, are made in the town of Sigoulès in southwest France, while the hands are made in Morteau, located on the other side of France and noted for its watchmaking school – which is where Mr de Tonnac learnt the craft.
As a result, the Semper & Adhuc watches are pricier than the similar-looking offerings – which usually rely on low-cost parts made in China or Hong Kong. The watches start at €1,250, or about US$1,380, with customisation costing more.
---
Key facts and price
L'instantanée (round case)
L'inopinée (oval case)
Immédiate (cushion-shaped case)
Diameter: 37 mm (measured vertically for the oval and cushion-shaped cases)
Height: 8 mm
Material: Stainless steel
Water resistance: 30 m
Movement: Restored A. Schild AS 1012
Functions: Hours and minutes
Winding: Hand-wound
Frequency: 18,000 or 21,600 beats per hour, depending on movement variant
Power reserve: 36 hours
Strap: Calfskin
Limited edition: No
Availability: Direct from Semper & Adhuc
Price: €1,250
For more information, visit Semperadhuc.com
---
Back to top.
---
You may also enjoy these.