Patek Philippe Ref. 2523 World Time Becomes Most Expensive Watch Sold in Asia
At almost US$9m.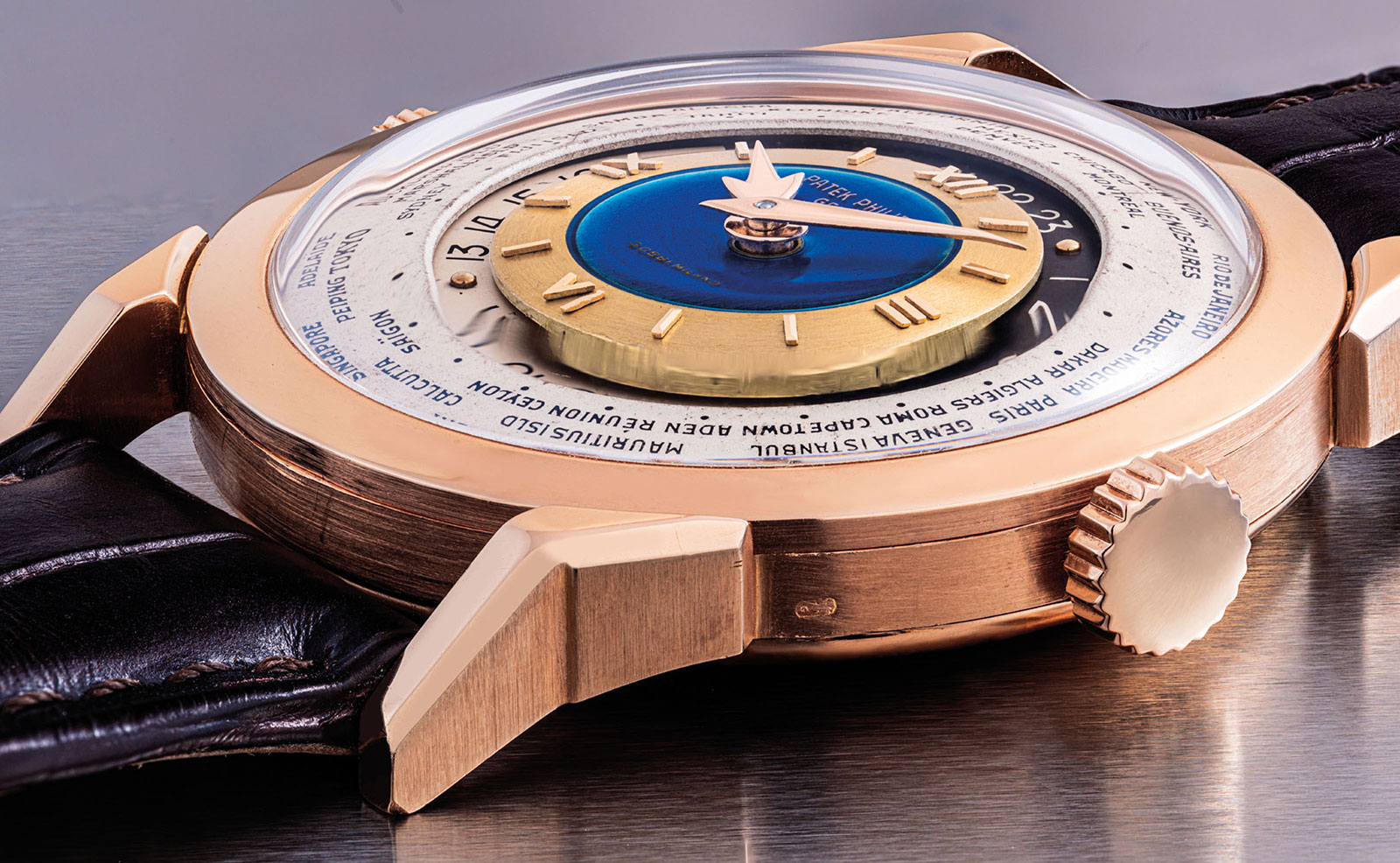 Just two weeks after the Patek Philippe Grandmaster Chime in steel set the record for the most expensive watch ever when it sold for US$31m at Christie's in Geneva, the auctioneer clinched the title of most expensive watch sold in Asia, toppling the former record holder.
It sold a Patek Philippe ref. 2523 double-crown world time wristwatch – with a blue enamel dial signed by Milan retailer Gobbi – for HK$70.175m including fees, equivalent to US$8.97m. The result yields a tidy profit for the seller, a noted Asian collector who purchased the watch in 2010 at Christie's in Geneva for 2.675m Swiss francs.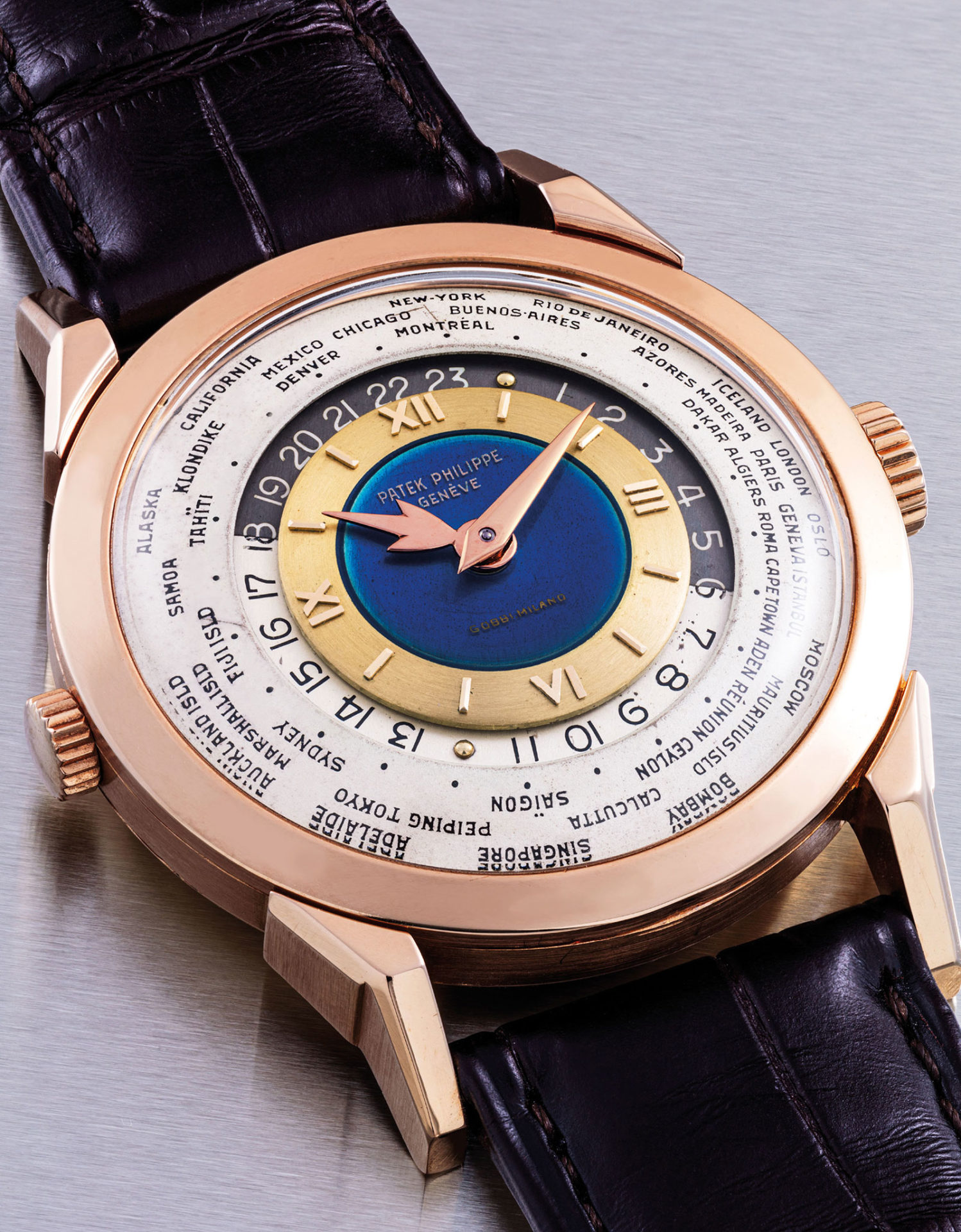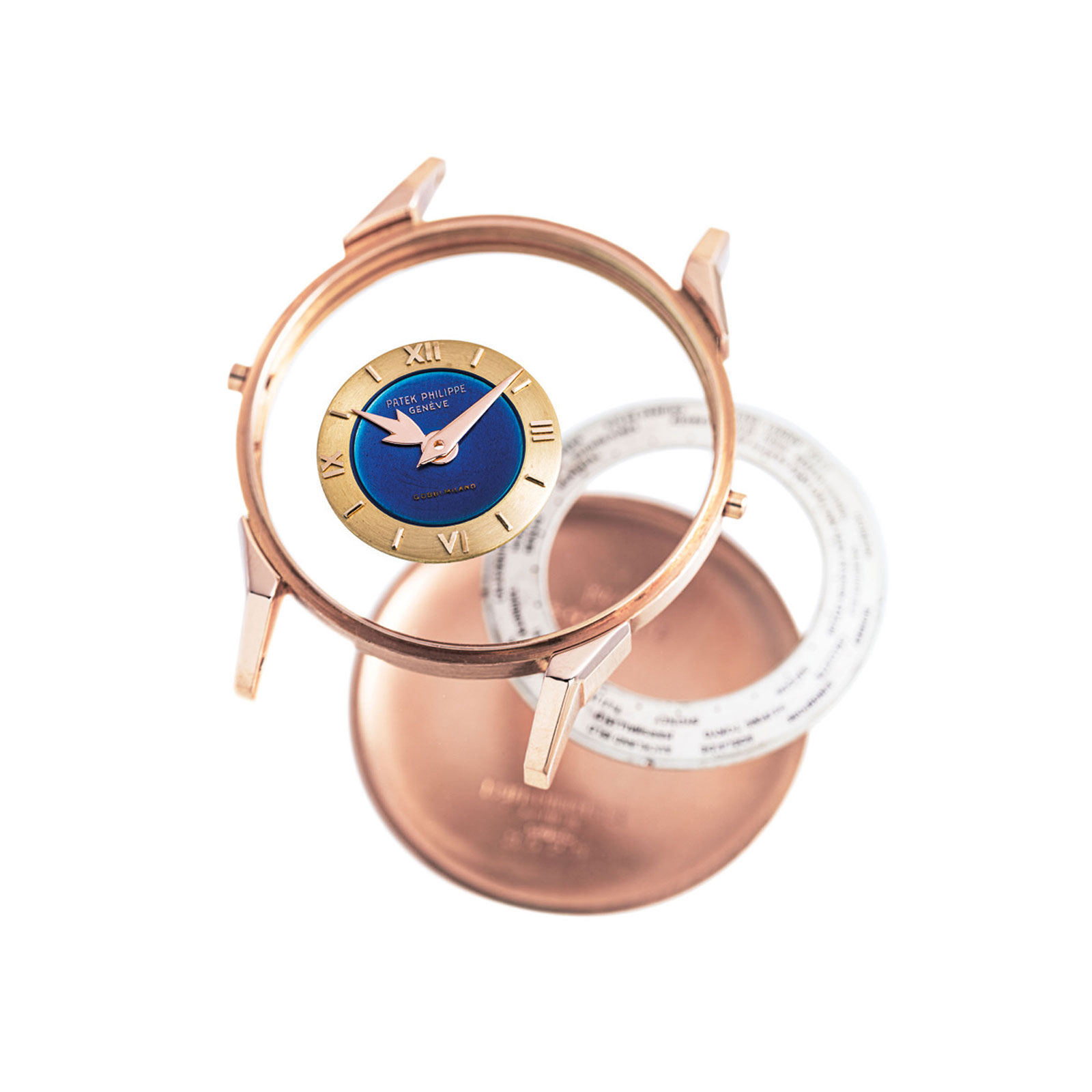 One of two known with a blue enamel dial and extremely crisp, the ref. 2523 was offered for sale in an unusual manner. Though it was part of the Hong Kong watch auction, the watch was instead offered as the first lot during the 20th century and contemporary art sale a few days before, presumably to appeal to buyers who regularly spend much larger sums on art.
The watch was extensively documented by Christie's in its catalogues, both online and offline, though it did not do the typical presale marketing tour around the region due to its insured value.
The presale estimate of HK$55m-110m, or about US$7m-14m, made the ref. 2523 the most expensive lot to be ever offered at a watch auction – leading to some mutterings that the watch might not sell – so anticipation was high when the sale started at 5:30pm, especially since ultra high-value vintage watches are usually offered in Geneva.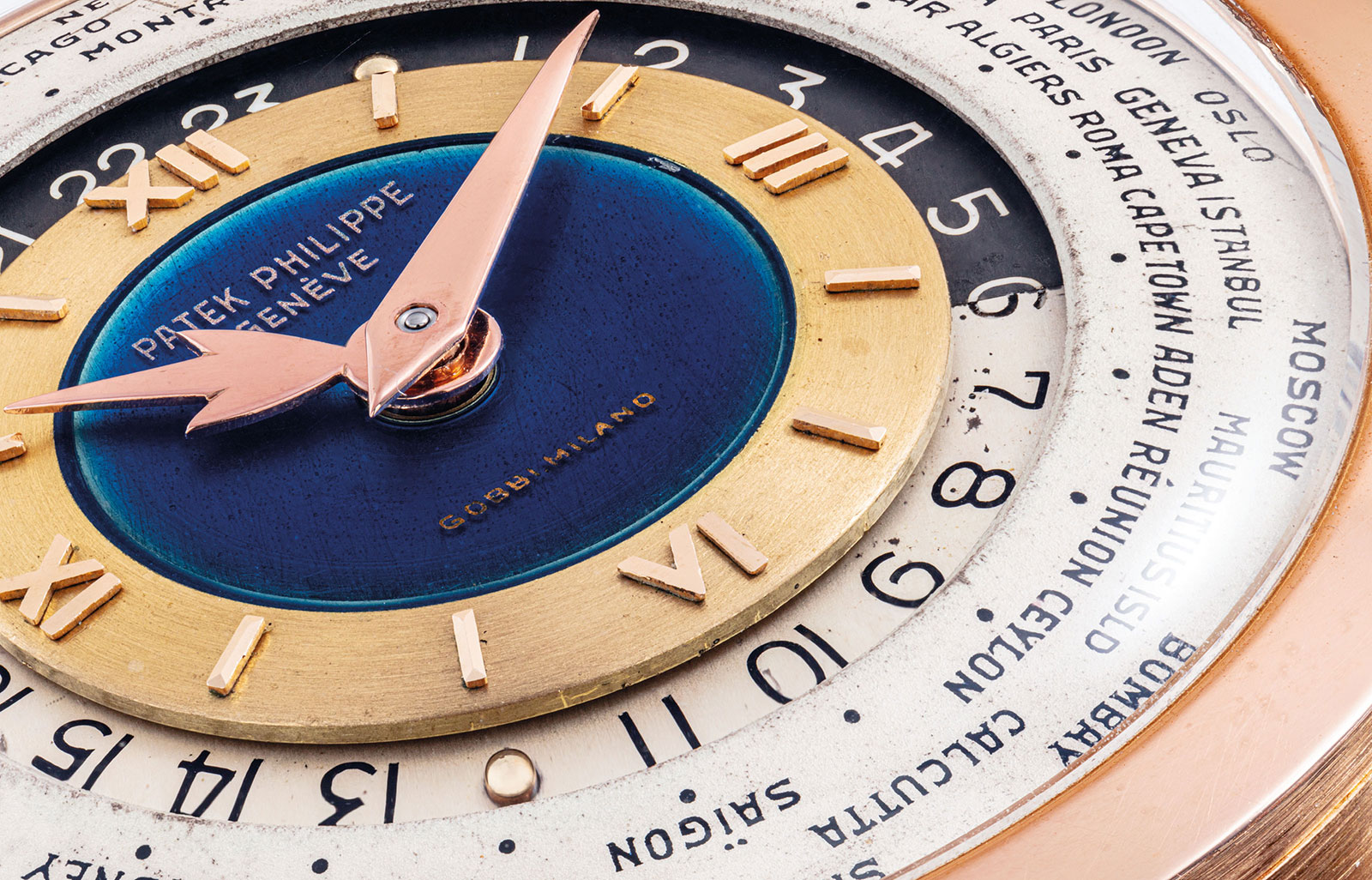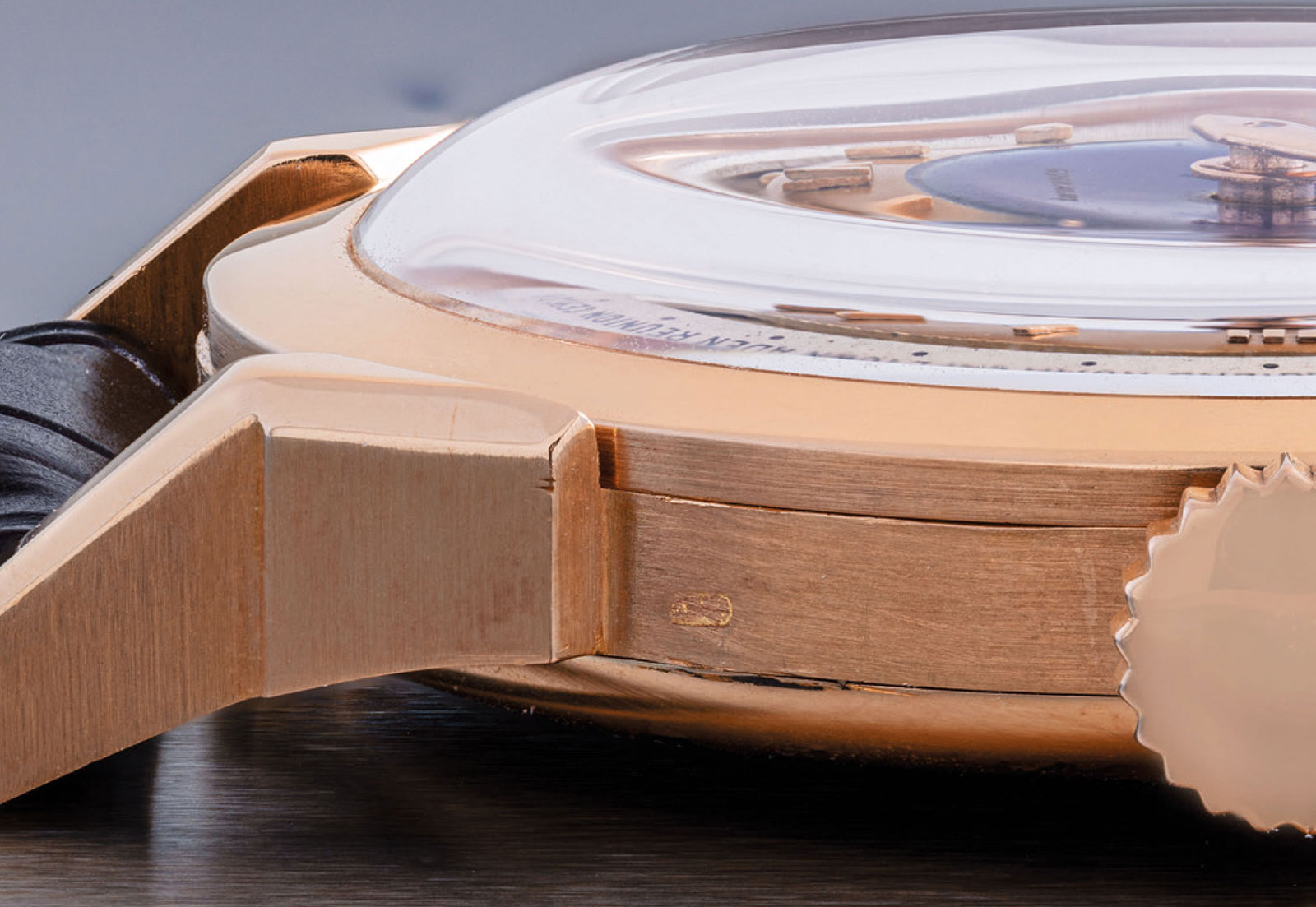 The saleroom was packed, presumably with people from the art world, although many watch industry insiders were present.
With Christie's jewellery department head Rahul Kadakia at the rostrum, the bidding opened at HK$40m, and immediately became a two way battle between two phone bidders. One was represented by Francis Belin, who joined Christie's in 2016 but was recently appointed President of its Asia Pacific operations, and the other by Remi Guillemin, a watch specialist at Christie's Geneva.
The bids bounced back between the two of them, with Mr Guillemin's being the one to bid HK$55m, the low reserve. Two bids later, Mr Guillemin's client won the watch for HK$60m, which is HK$70.175 after the buyer's premium.
---
Back to top.
---
You may also enjoy these.