See the George Daniels Space Traveller II at London's Science Museum
The masterpiece on show to the public.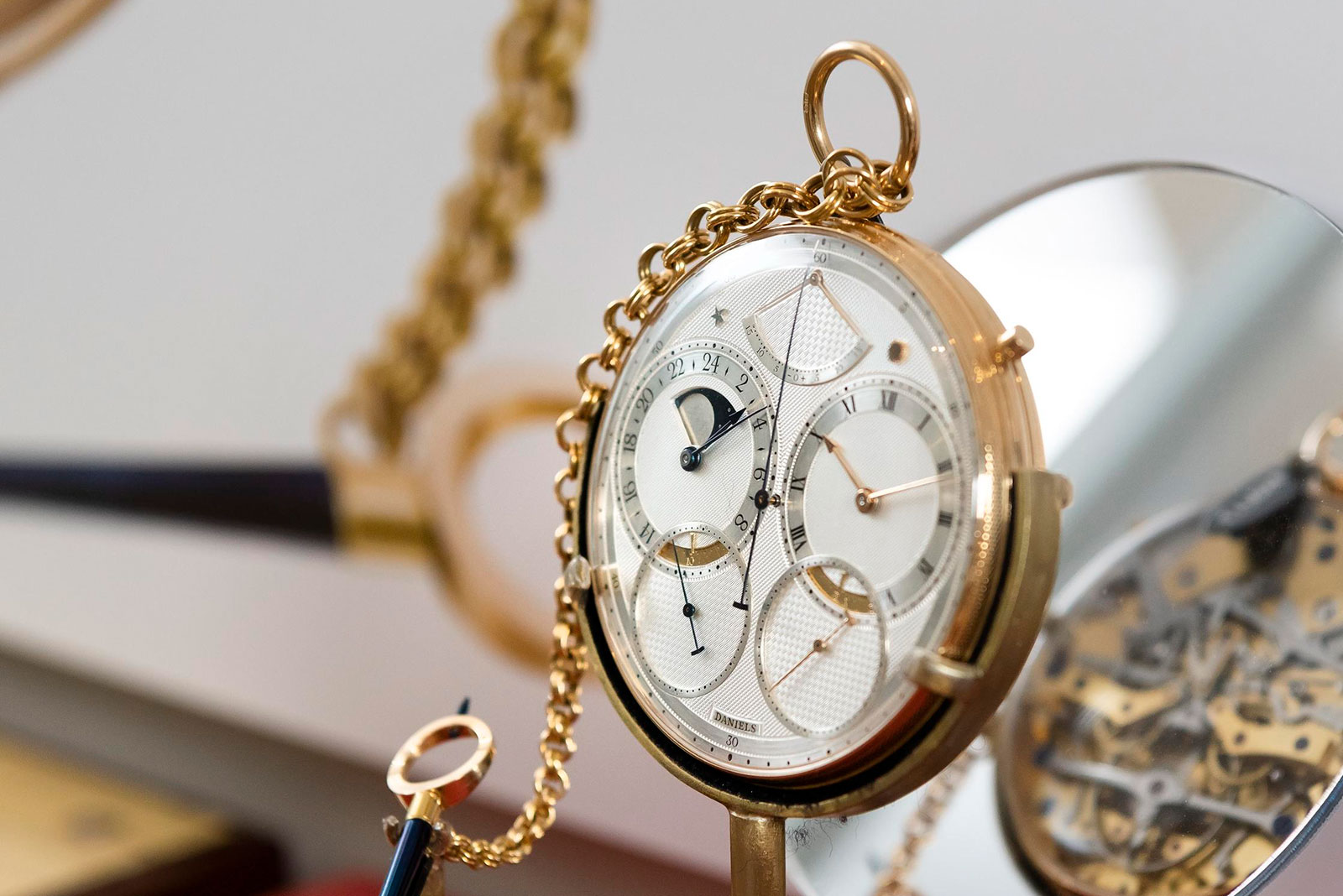 Almost exactly a month ago at Sotheby's in London, the George Daniels Space Traveller I sold for £3.62m, or about US$4.56m at the time, including all fees. It became the most expensive English watch ever sold, breaking the record set by the second Space Traveller that sold in the same venue two years earlier.
After the landmark 2017 sale, the Space Traveller II disappeared into private hands somewhere in the United Kingdom. Now it has reemerged at the Science Museum in London, where it will be on display for at least three years.
Made entirely by hand, as were all his watches, the Space Traveller II was produced after Daniels had sold the first version of the watch, which he greatly regretted. Along with the Grand Complication, the second Space Traveller was worn by Daniels until the end of his life.
The first Space Traveller was conceived to commemorate the Moon landing of 1969, which is why it displays both mean solar time – the usual 24 hour day we use on Earth – as well as sidereal time, which is time based on the Earth's rotation around the Sun.
Once Daniels embarked on making the second Space Traveller to replace the first, he endeavoured to make it more complex, incorporating his proprietary "compact chronograph" mechanism. But it is no ordinary stopwatch, because the chronograph in the Space Traveller II can switch between mean solar time and sidereal time thanks to a clutch mechanism.
"It is fitting that this stunning and intricate watch… is now on display for our visitors as we celebrate the 50th anniversary of humanity's achievements in space," says Sir Ian Blatchford, the Director of the Science Museum Group.
The Space Traveller II is part of a small exhibit dedicated to George Daniels inside the Clockmakers' Museum, which is located on the second floor of the Science Museum.
Made up of the watch and clock collection owned by the Worshipful Company of Clockmakers, the Clockmakers' Museum is the the oldest such collection in the world, having been established in 1814. "It's a real privilege for the Clockmaker's Museum to be able to display this iconic watch to the public," notes Anna Rolls, the curator of the museum.
The Daniels will on display for at least three years, although I understand from well informed individuals that the owner intends to ensure that the watch will be permanently available for public display.
Visitor information
The Science Museum is open daily from 10:00am to 6:00pm. Admission is free.
Science Museum
Exhibition Road
South Kensington
London, SW7 2DD
United Kingdom
For more, visit Sciencemuseum.org.uk.
---
Back to top.
---
You may also enjoy these.