Hautlence Launches New HL Vagabonde Watches with Eric Cantona
A special event in Singapore with Cortina Watch.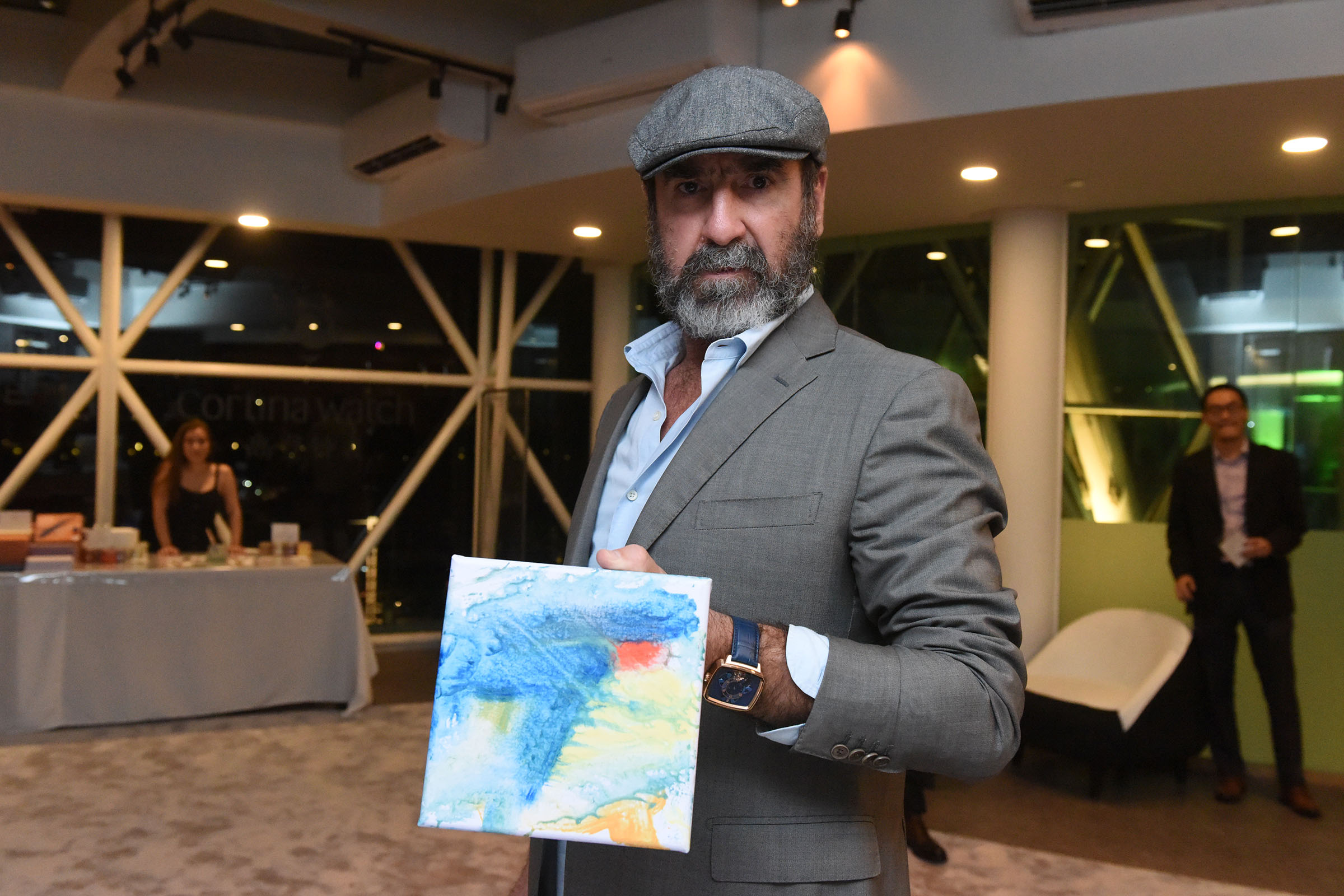 One of the world's most famous footballers of the nineties after playing for Manchester United and the French national team, Eric Cantona is now an actor, painter and fan of Hautlence. He was in Singapore two weeks ago to launch a pair of HL Vagabonde watches, including a limited edition created for local retailer Cortina Watch.
The retired footballer, remembered for his stellar career and theatrics on pitch while at Manchester United, appeared to the roaring applause of an enthusiastic crowd at the launch event at waterfront restaurant complex Marina on Keppel Bay. He was joined by his elder brother, Mr Jean-Marie Cantona.
Something of a watch enthusiast himself, Mr Cantona has been a Hautlence ambassador for five years now. As he gave a short speech at the event, it became clear that for all his achievements and fame playing international football, being able to leave all that behind and move on has since become a source of personal pride.
And he also revealed a fondness for watchmaking. "Through this partnership, I discovered this wonderful world [of watches] with crazy, ingenious people. I visited the factories, I met so many people, and I learned that I know nothing," said Mr Cantona.
After a surprise retirement at 30, Mr Cantona became an actor, appearing in more than 20 films, most recently playing the lead in French drama Ulysses & Mona. He also founded, with his brothers, film production company Canto Bros, while also becoming a brooding contemporary artist. Mr Cantona's latest work is a series of drawings and sketches titled My Notebook, but more pertinently, he lent his artistic talent to Hautlence by co-designing watches like the Vortex Primary.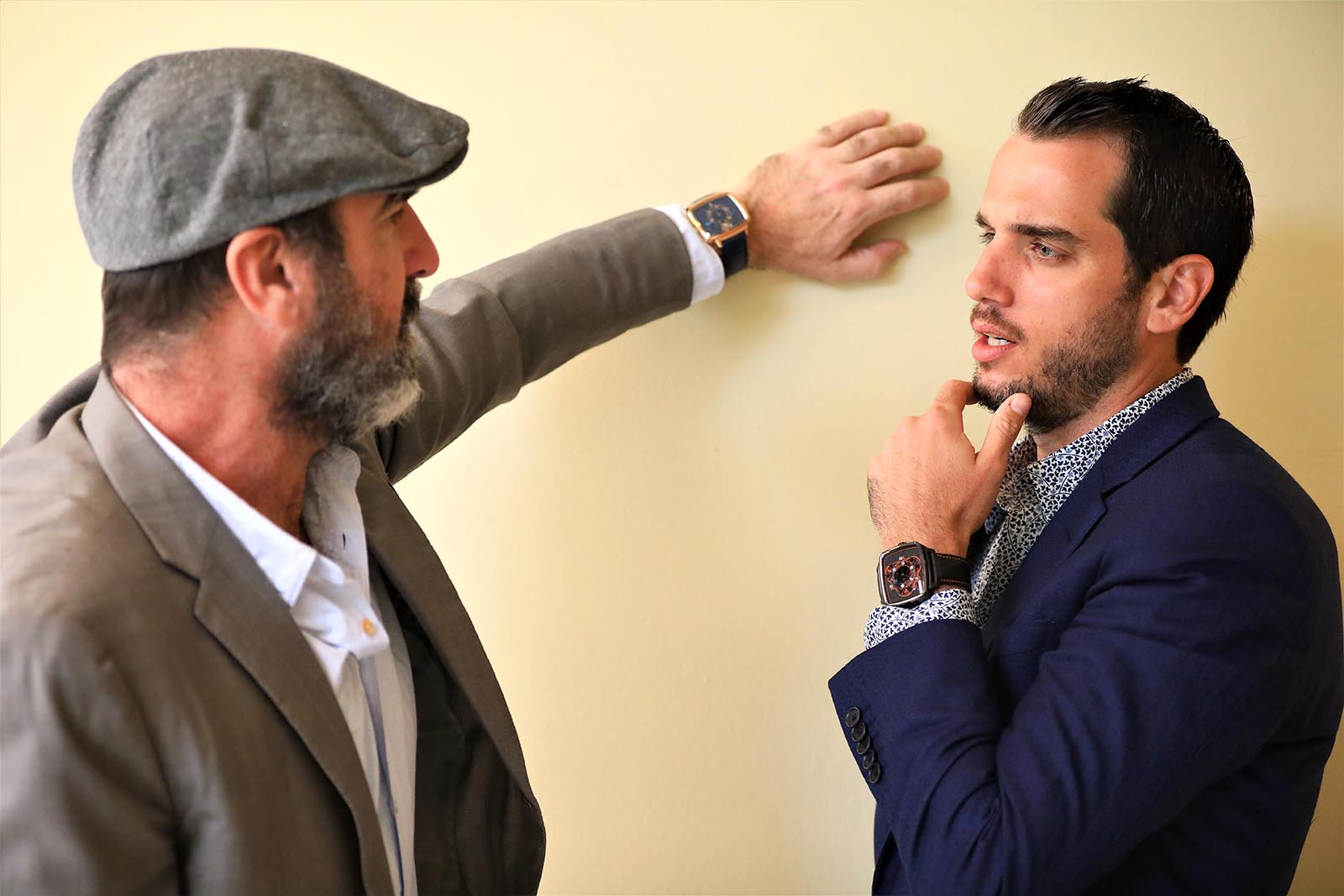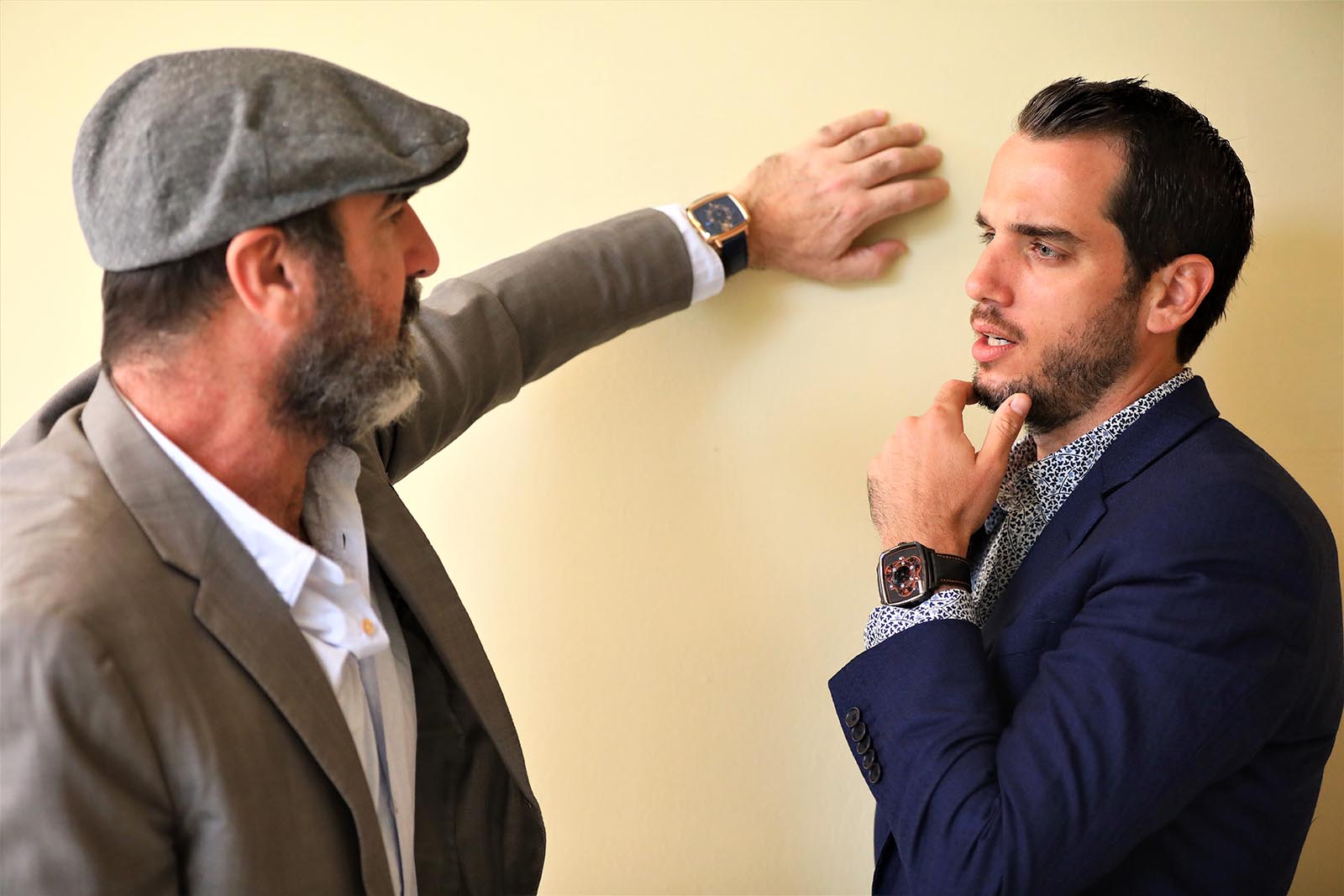 Mr Cantona was on hand to launch two watches, starting with the HL Vagabonde Tourbillon, which will make its official debut at SIHH 2019 next month. Housed inside the brand's signature TV screen case, the watch combines the wandering hours of the Vagabonde with a flying tourbillon borrowed from its sister company H. Moser & Cie.
The dial features a central minutes disc in filigree honeycomb, along with three satellite wheels for the hours, and a one-minute tourbillon at six o'clock. The movement is essentially a Hautlence wandering hours mechanism added to the  HMC 804 of H. Moser & Cie.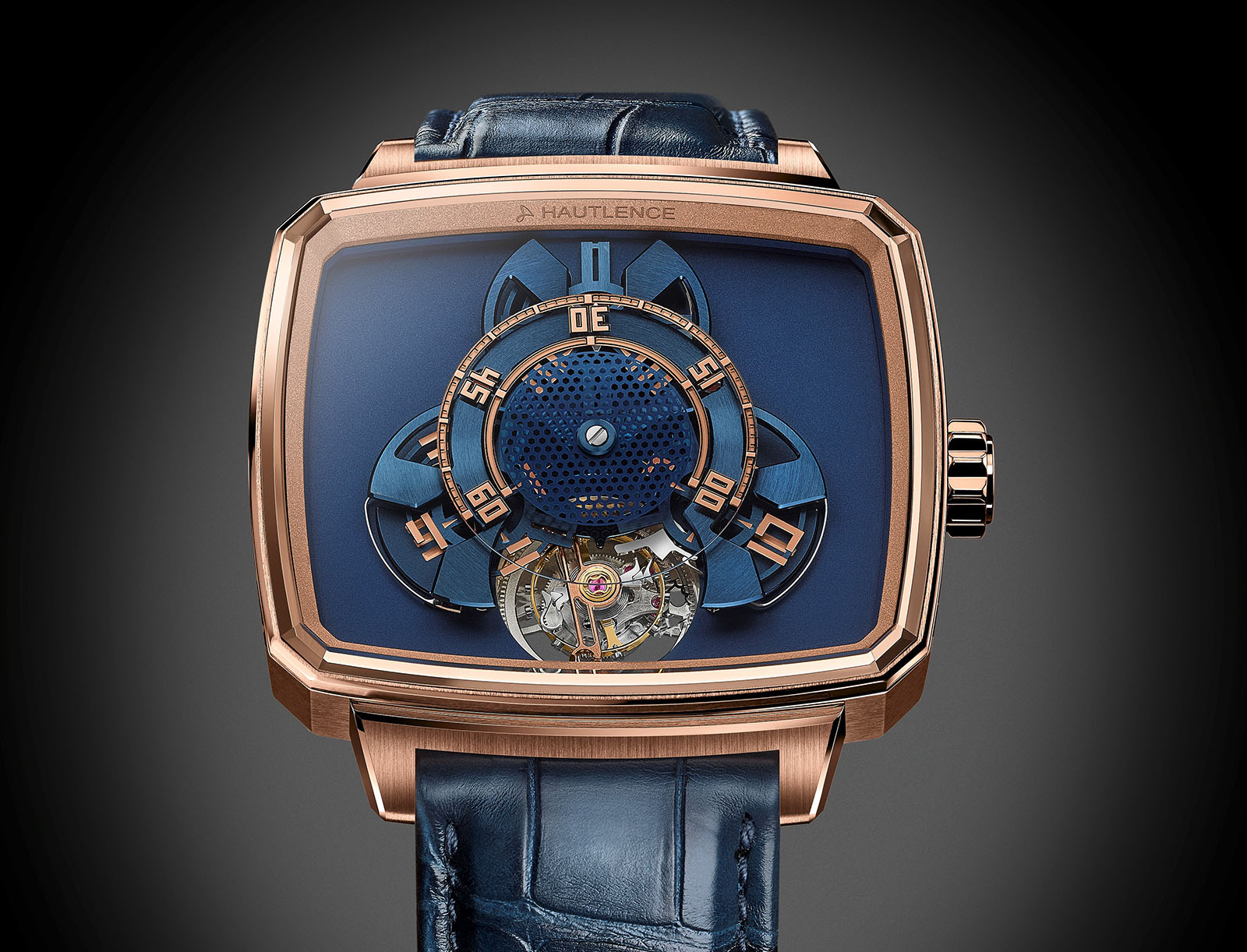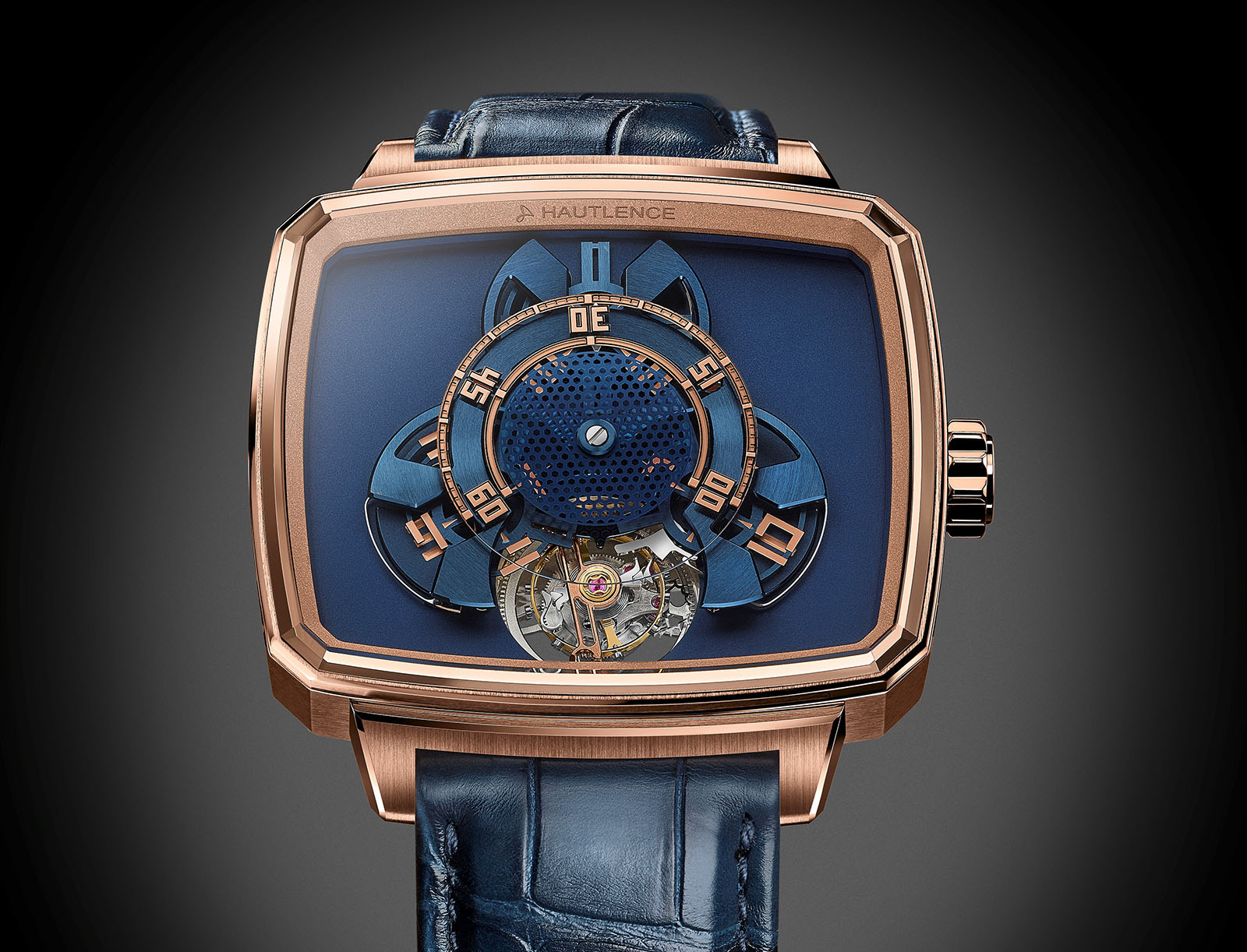 But the highlight was something more affordable and unique to Singapore: the HL Vagabonde Cortina Edition, the first time the model has been presented in a case made of red gold, the favourite metal of Jeremy Lim, the dynamic chief operating officer of Cortina Watch.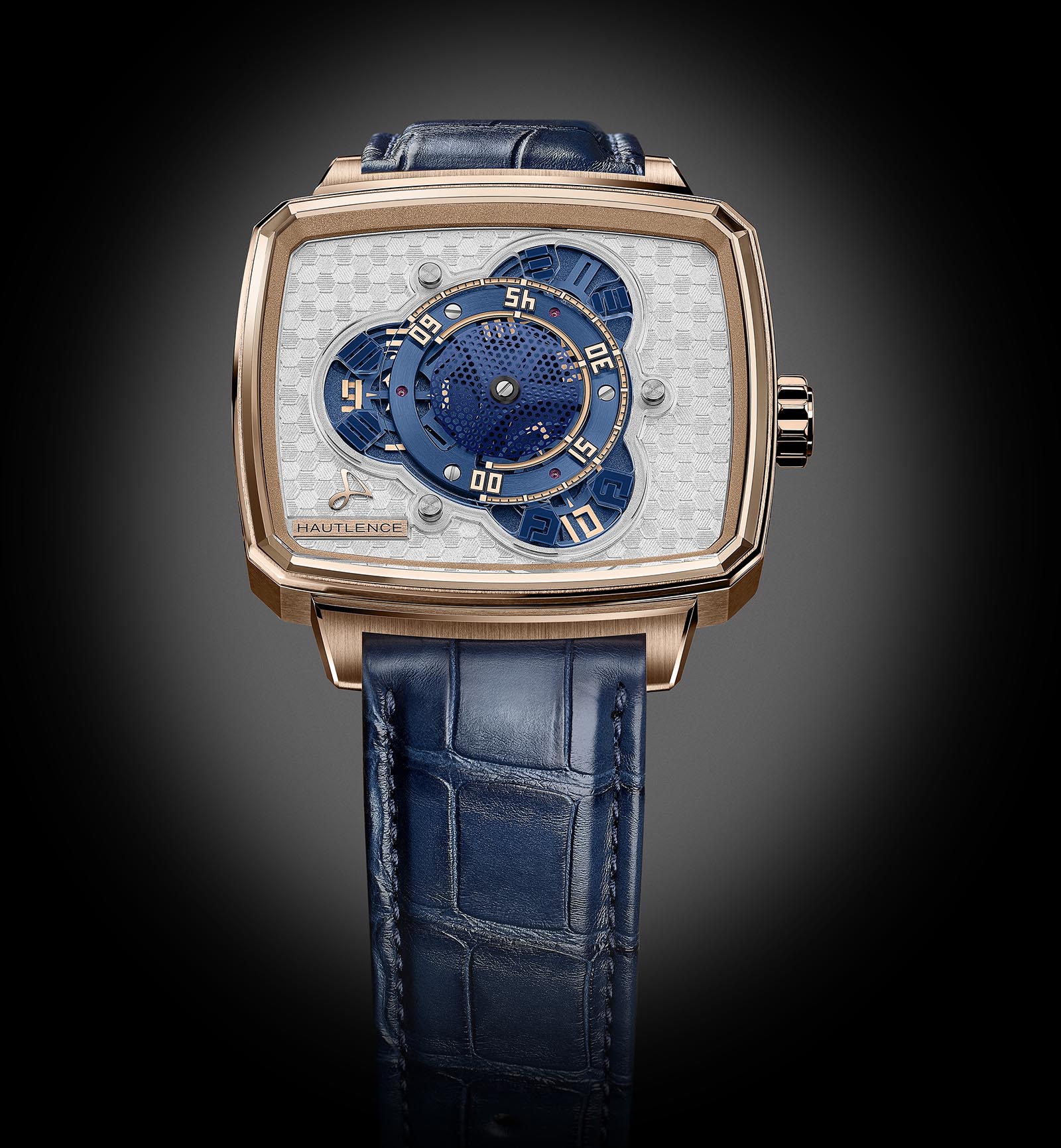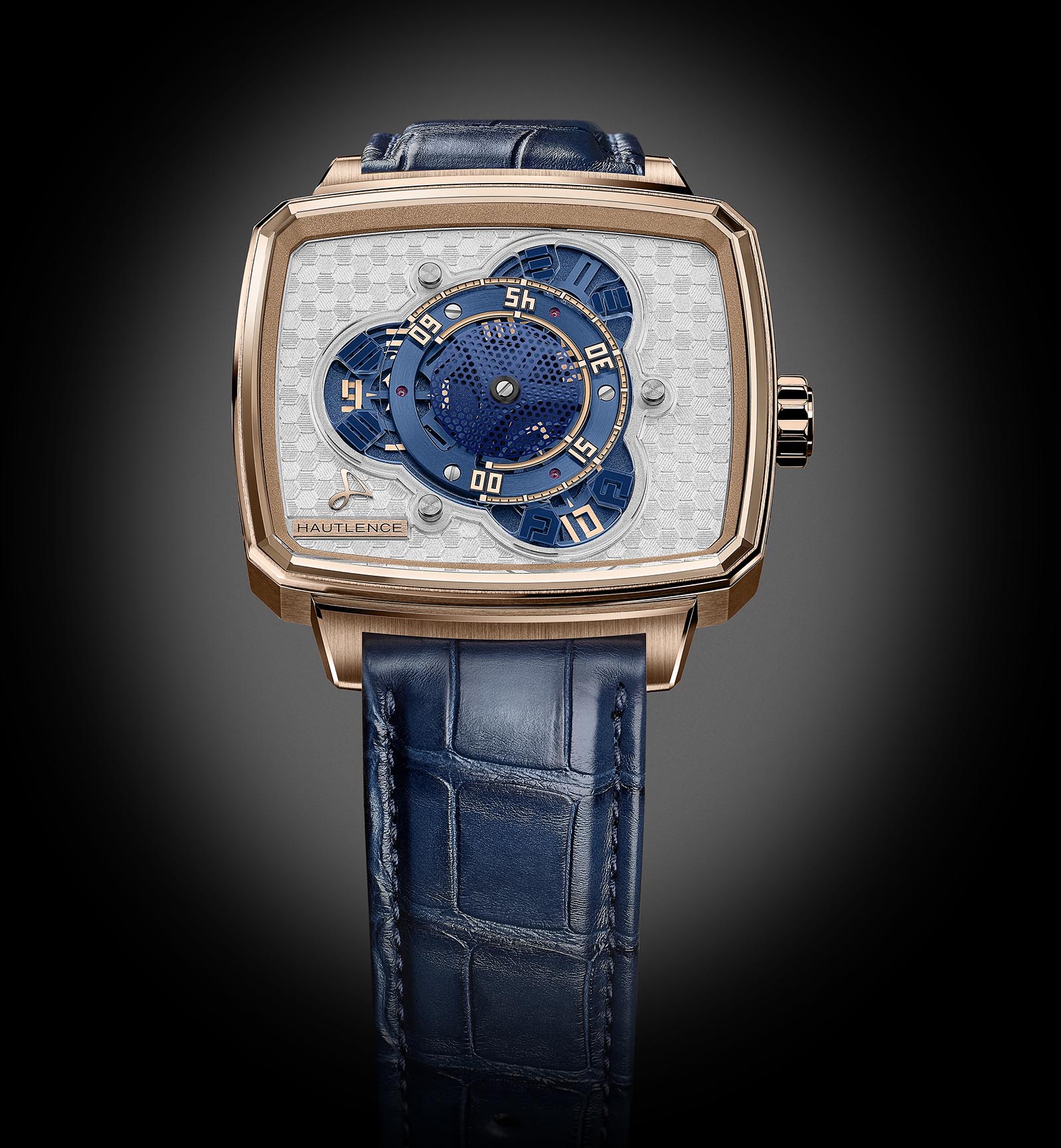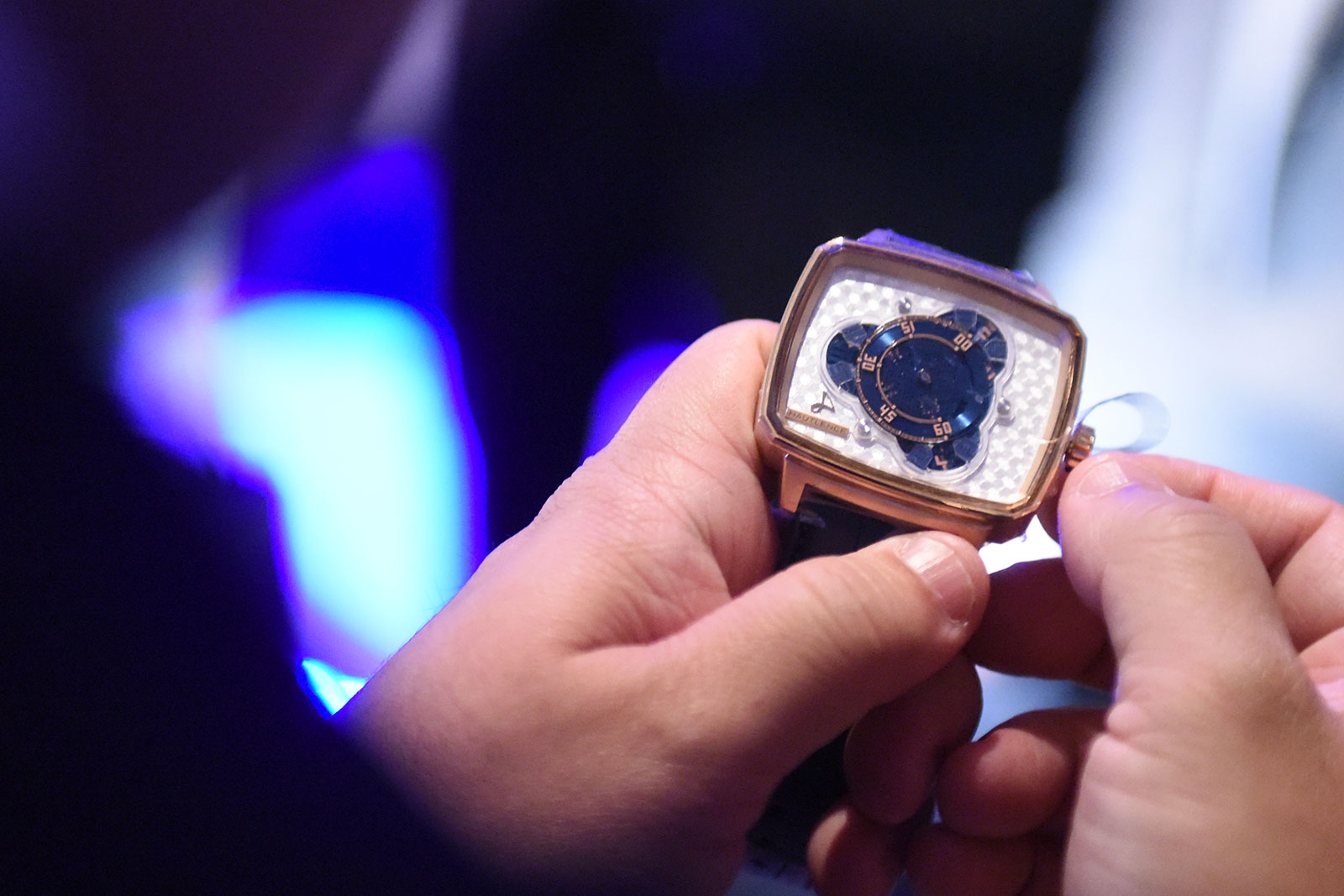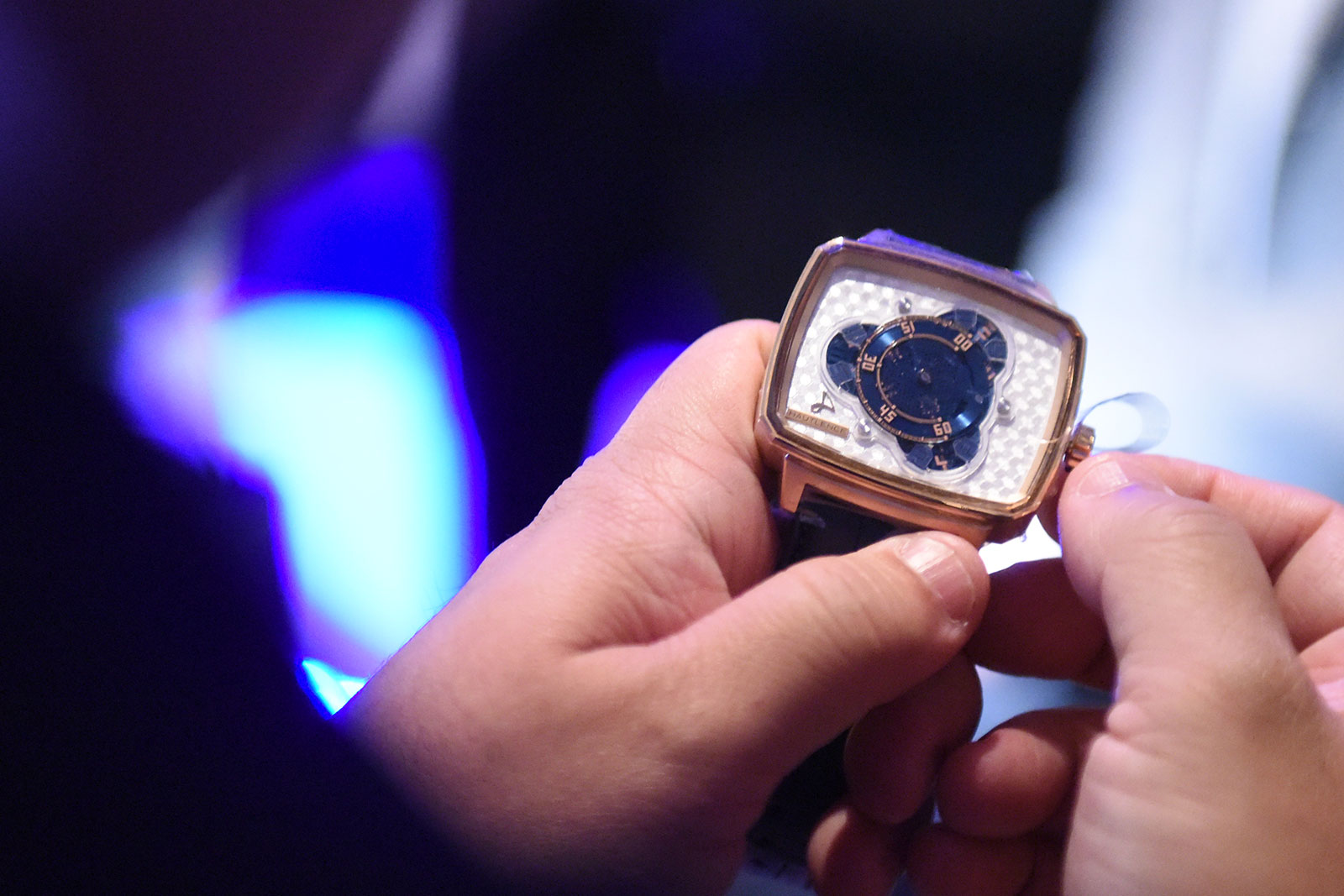 Limited to just five pieces, the watch boasts an aesthetic similar to the soon to be launched tourbillon. It has a silvered dial decorated with a honeycomb guilloche, along with three open-worked hour discs and a central minute disc in clear sapphire. Featuring a honeycomb filigree centre, the minute disc is framed in red gold and displays the minute in a 240° rotation.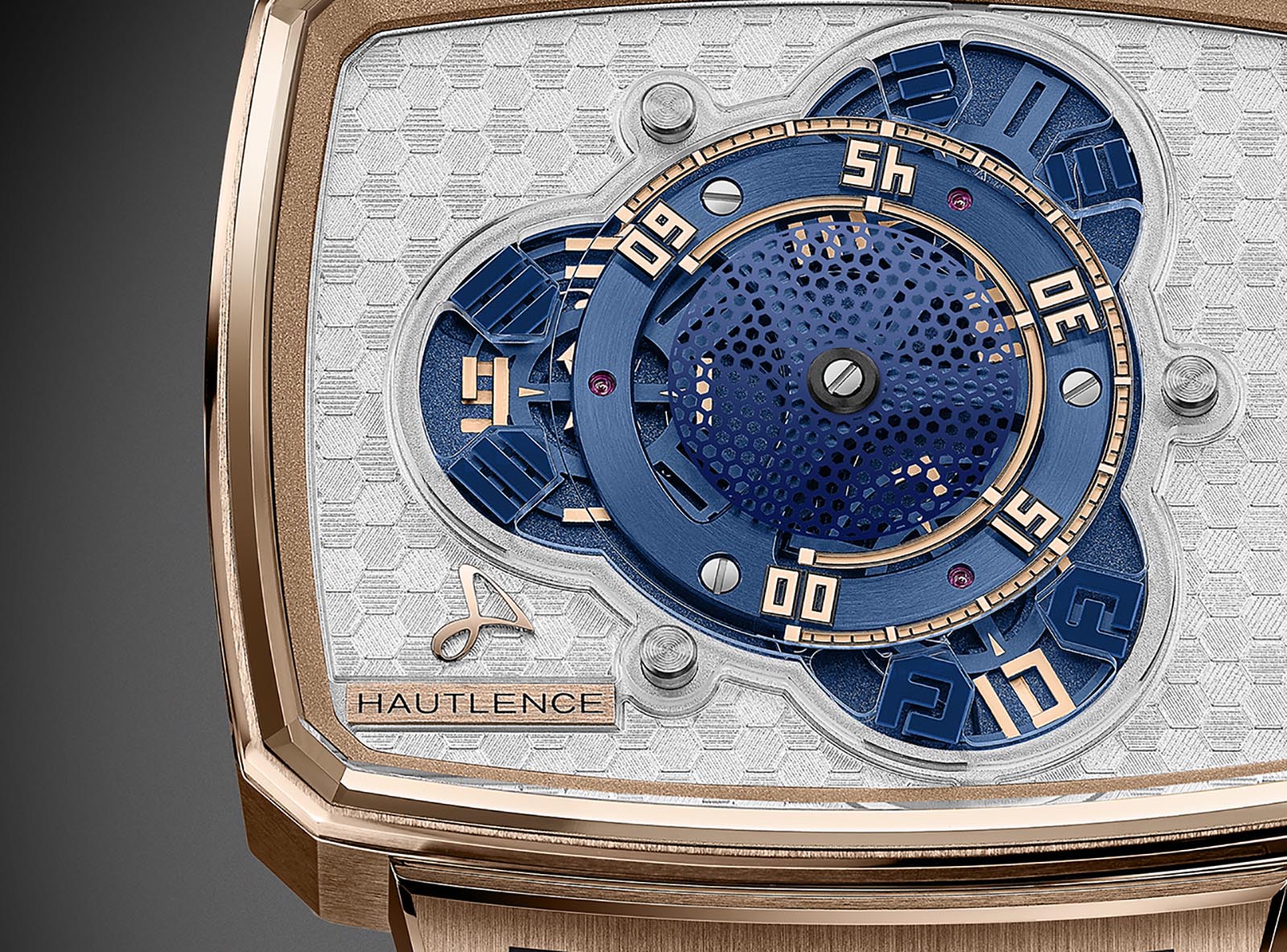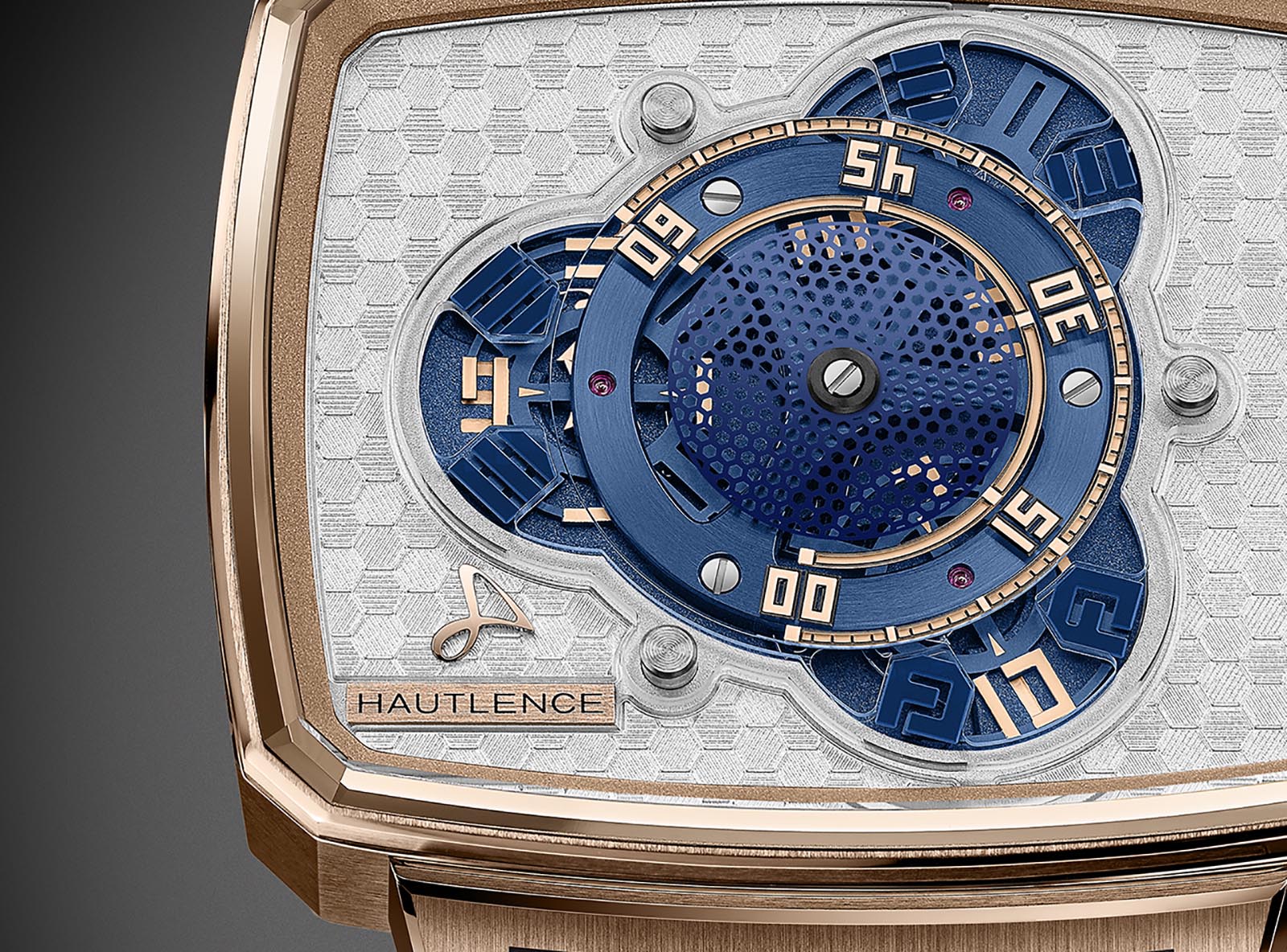 The HL Vagabonde is powered by the automatic HTL 205-1, based on the HMC 200 by H. Moser & Cie but with the wandering hours module developed by Hautlence. It has a 72-hour power reserve and an 18k red gold rotor. A variation of the movement was introduced in the H. Moser & Cie Endeavour Flying Hours earlier this year.
Price and availability
The HL Vagabonde Tourbillon is priced at SFr79,000, or S$128,000, and will be available in 2019.
The HL Vagabonde Cortina Edition is a limited edition of five watches priced at SFr34,900, and is already available at Cortina Watch.
---
Back to top.
---
You may also enjoy these.