SIHH 2019: Introducing the Cartier Privé Tonneau Time-Only and Skeleton Dual Time
New line, new watches.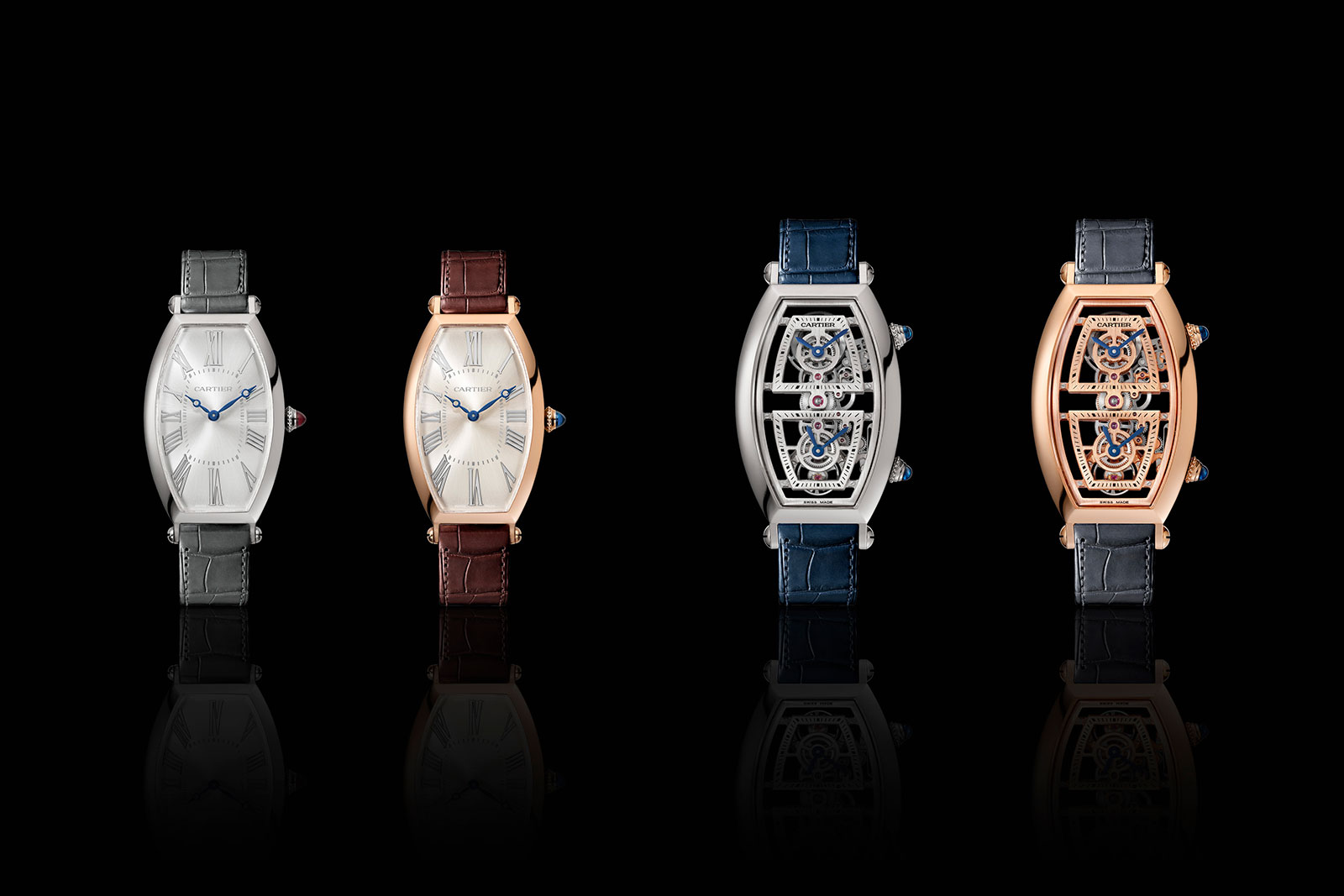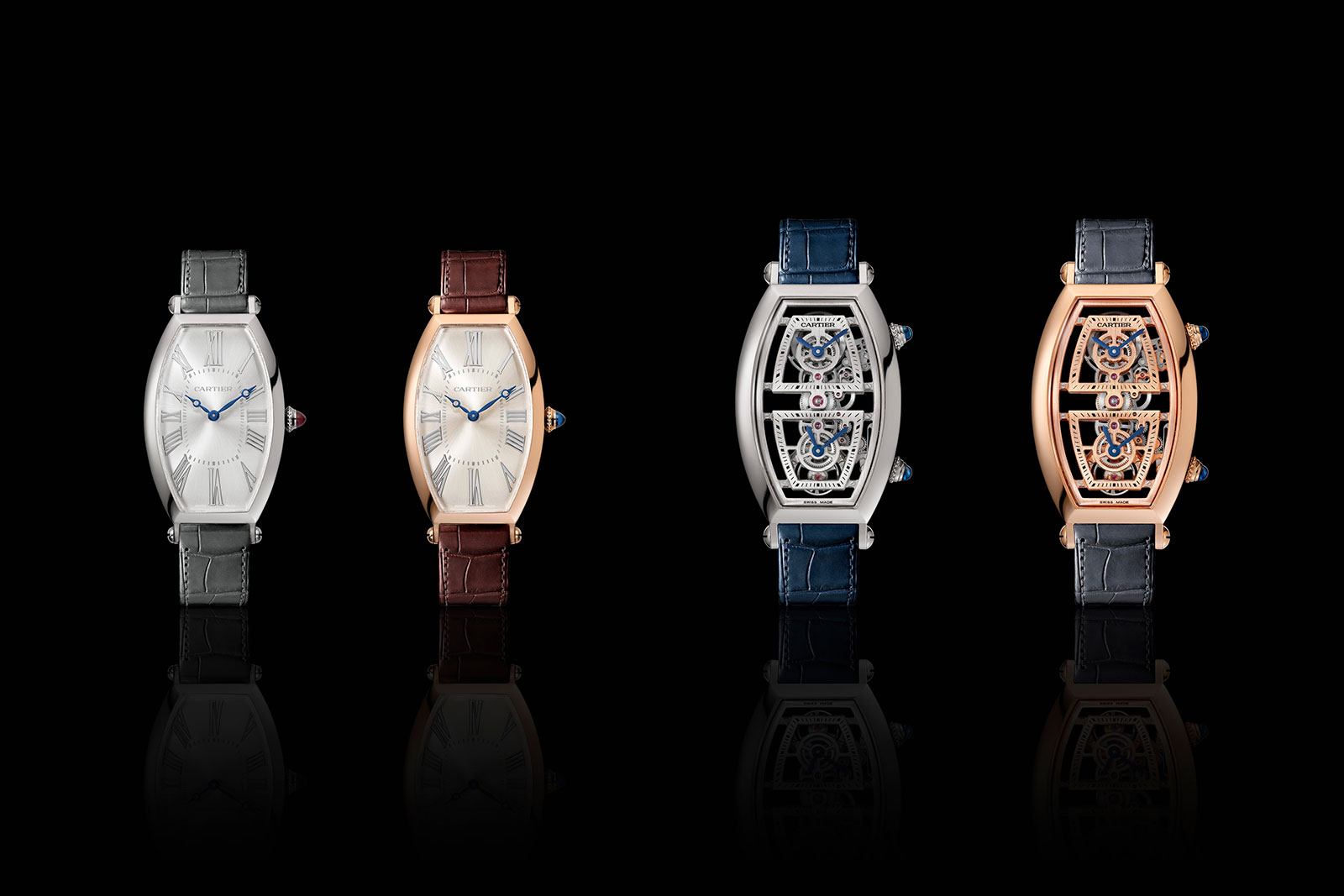 Slated to be officially launched at SIHH 2019, the new Cartier Privé Tonneau time-only watch and Tonneau Skeleton Dual Time Zone revisit Cartier timepieces of not too long ago, illustrating the jeweller's new approach to high-end men's watches.
Having left behind the no-expense-spared focus on highly complicated movements, Cartier is returning to men's watches in its signature case designs. The opening salvo was the warmly received Tank Cintrée launched at SIHH 2018, which has now become part of an entirely new collection, Cartier Privé.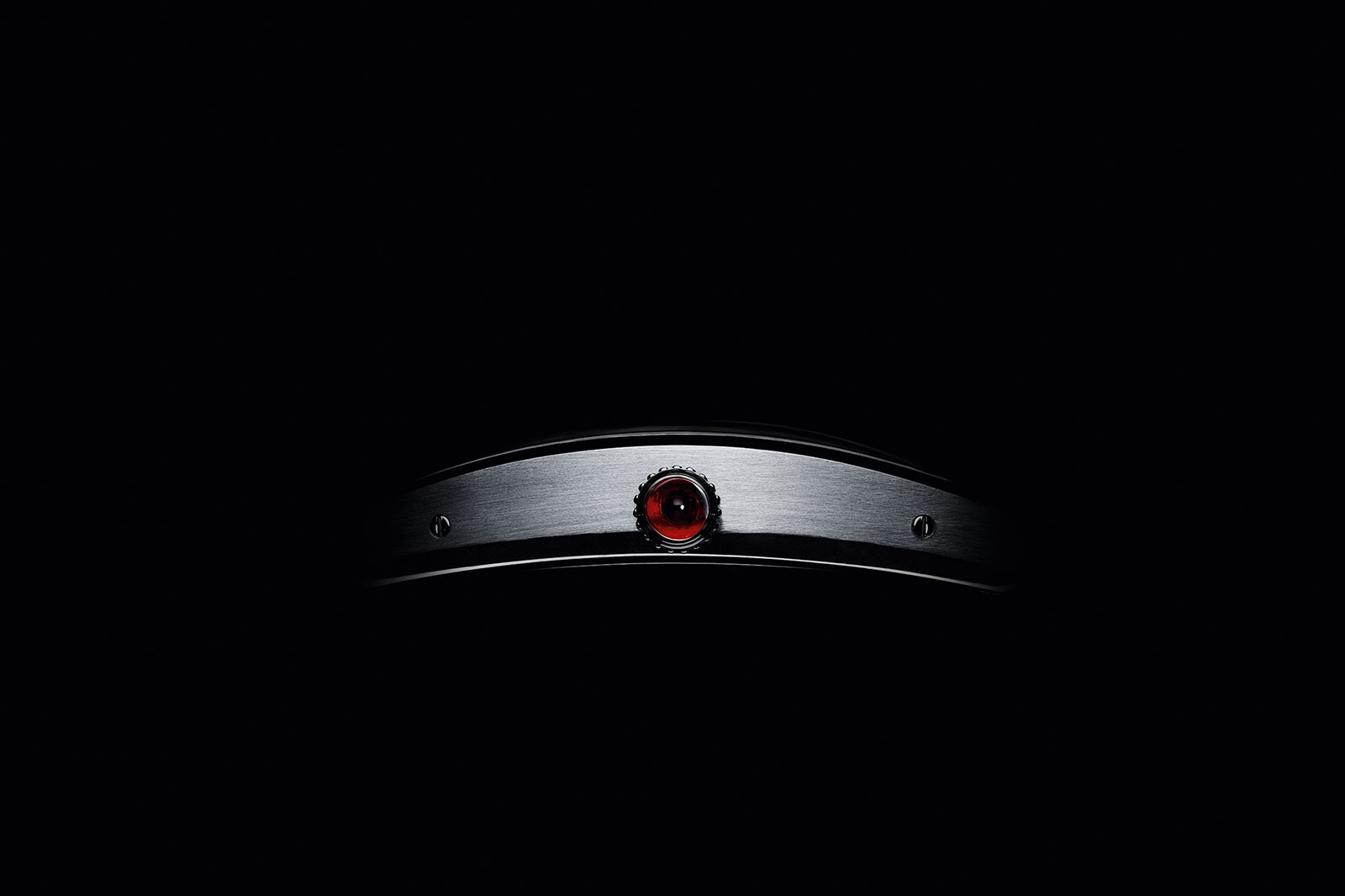 Cartier Privé is a nod to Collection Privée Cartier Paris (CPCP), a line of high-end mechanical watches produced for a decade starting in 1998. CPCP was discontinued because of modest sales, but its absence seems to have made collectors' hearts grow fonder. Certain CPCP models have since earned themselves a small fan base.
The CPCP line also included the tonneau, or barrel, a design that made its original debut in 1906. That makes the tonneau the second-oldest Cartier case design after the square Santos of 1904.
---
The Cartier Privé Tonneau Large Model is an extra-large, time-only watch modelled on the CPCP tonneau refs. 2802 H and 2803 H of 2005.
Like the Tank Cintree launched earlier in 2018, the large tonneau has a radial brushed finish on the dial, with raised Romain numerals and blued steel Breguet hands.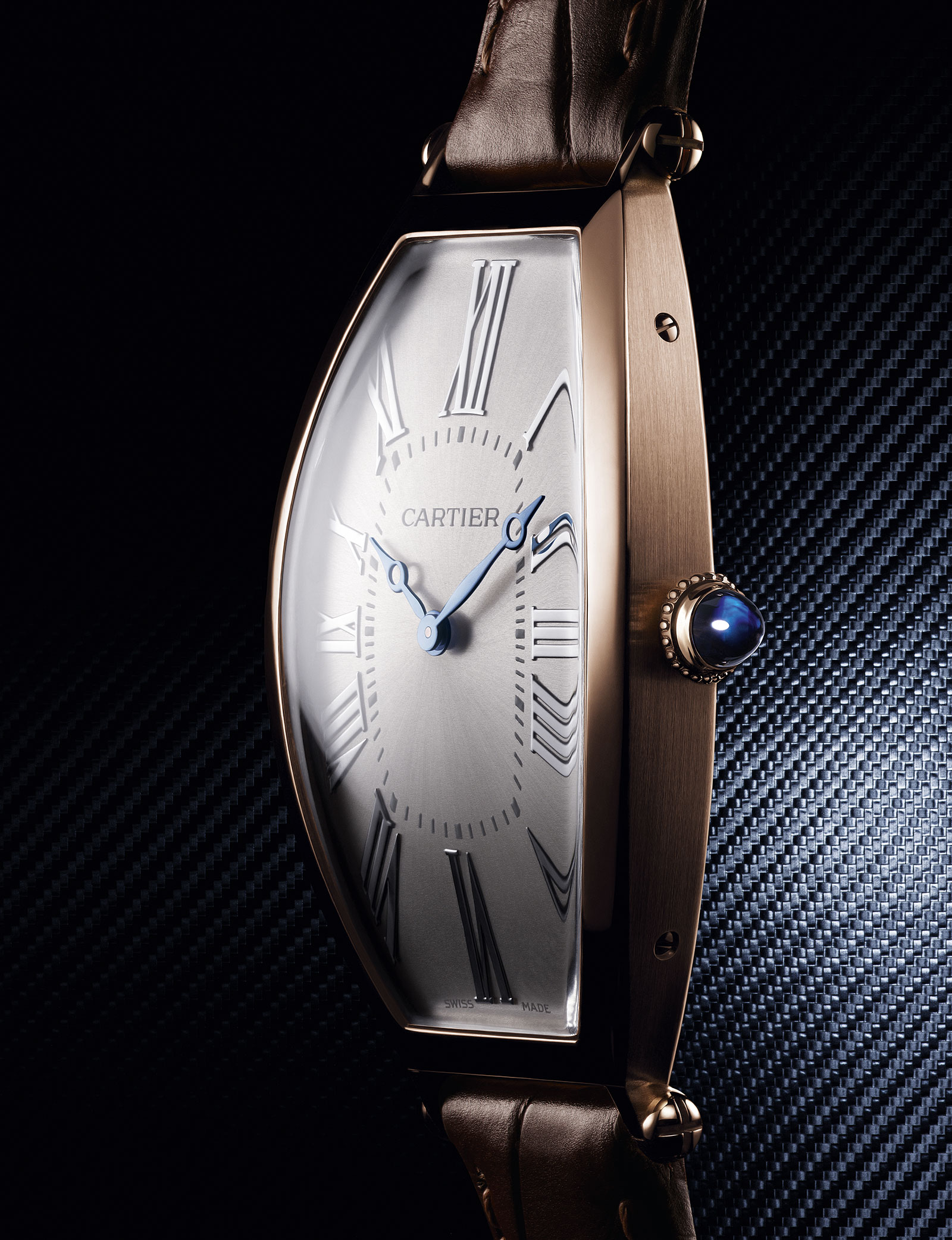 Inside is the 1917 MC, a small, in-house calibre developed primarily for ladies watches that fits the limited space within the barrel-shaped case. It is hand-wound with a 38-hour power reserve that
It's available in platinum (ref. WGTN0005) as a 100-piece limited edition – with the trademark ruby cabochon on the crown – or in 18k pink gold (ref. WGTN0006) as part of the regular collection.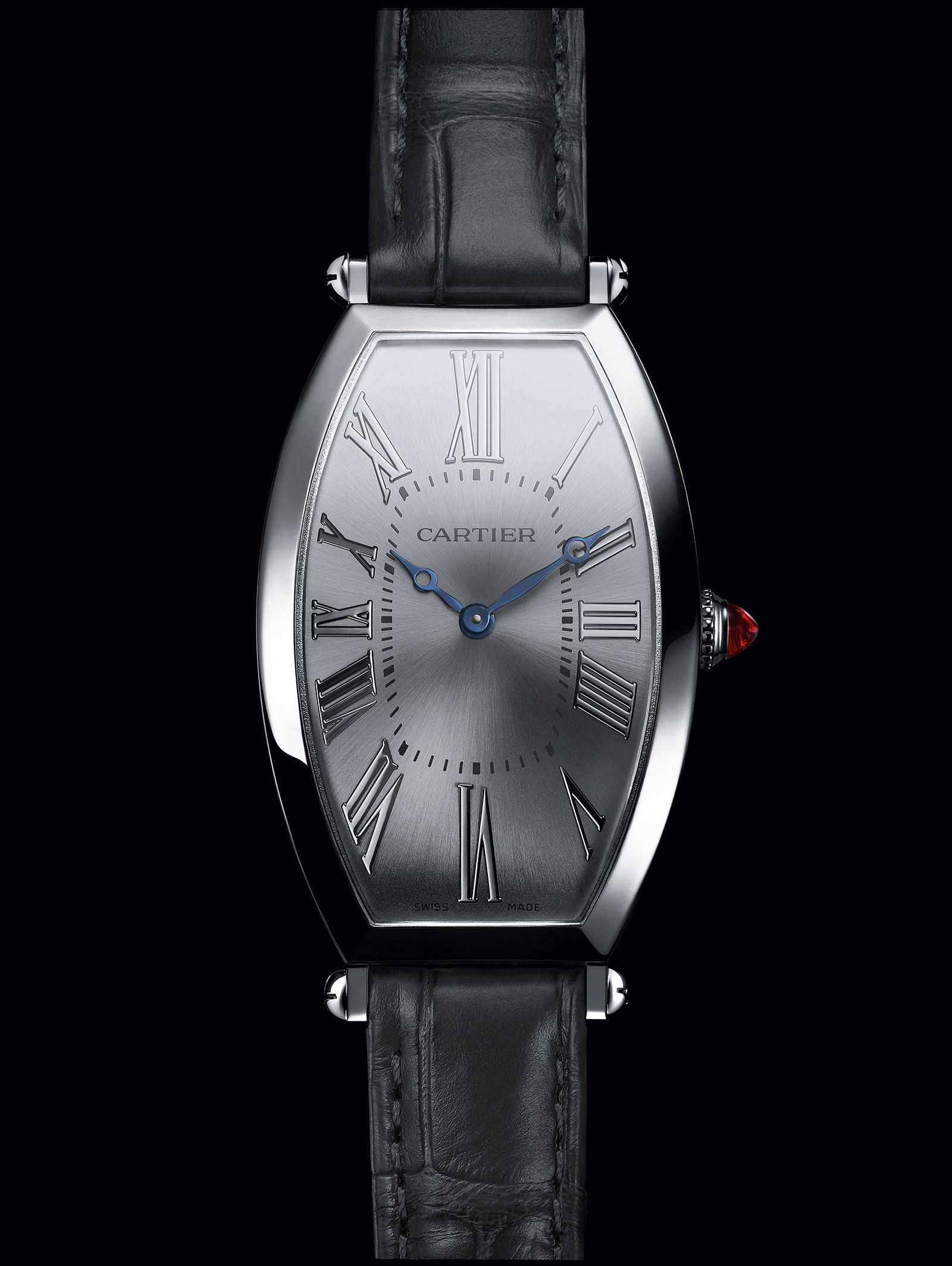 Estimated retail prices, before taxes, will be €18,000 in pink gold, and €21,000 in platinum.
---
The Cartier Privé Tonneau Skeleton Dual Time is slightly larger, and inspired by the Tonneau Double Fuseau of the 1990s. While the original was powered by two separate movements, the Skeleton Dual Time boasts the in-house 9919 MC, which has a 60-hour power reserve.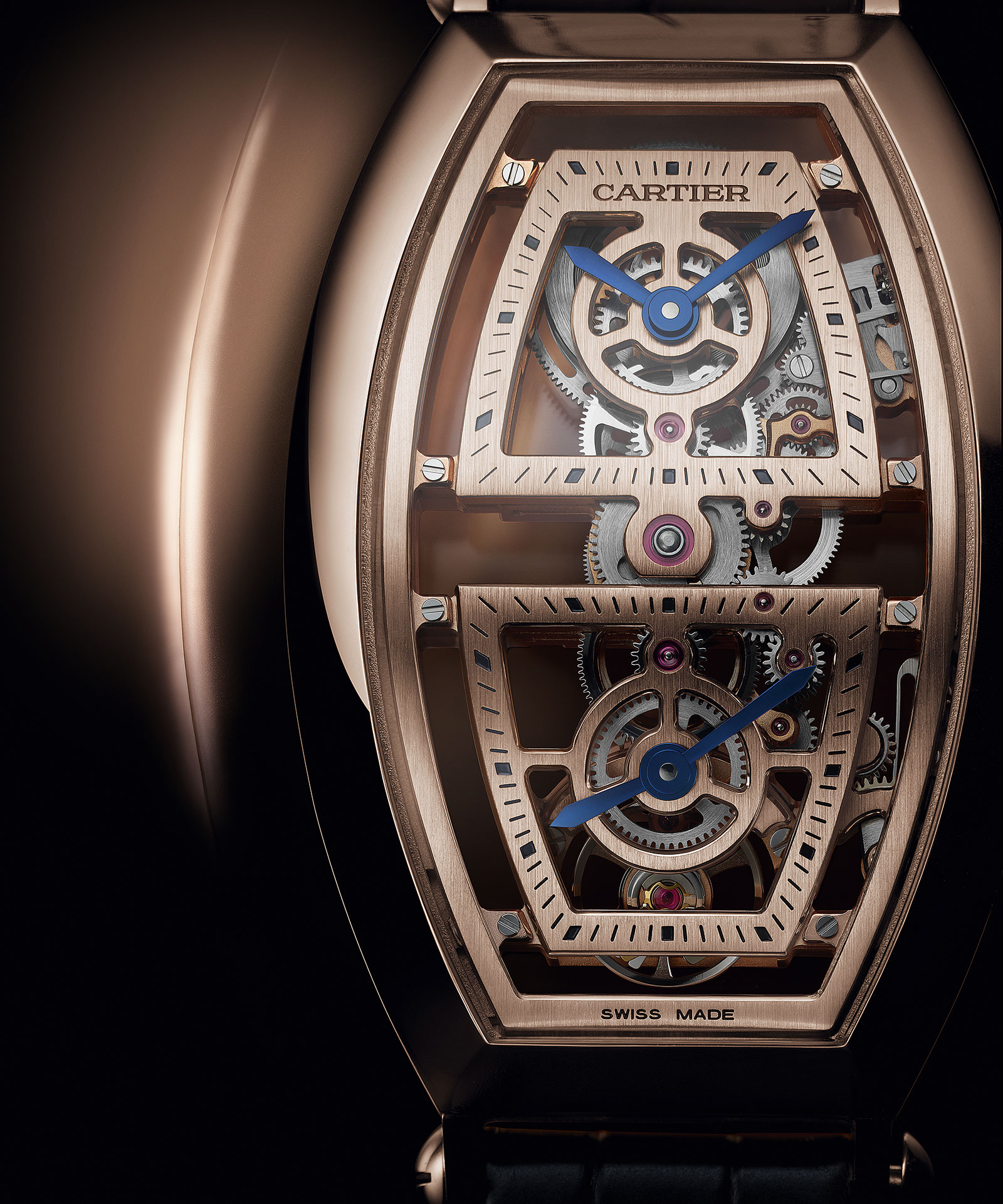 The 9919 MC is a single movement, meaning one barrel, wheel train and regulator, that has twin, independent time displays. But the movement is also curved, which means the barrel ratchet and gear train wheels mesh at a slight angle.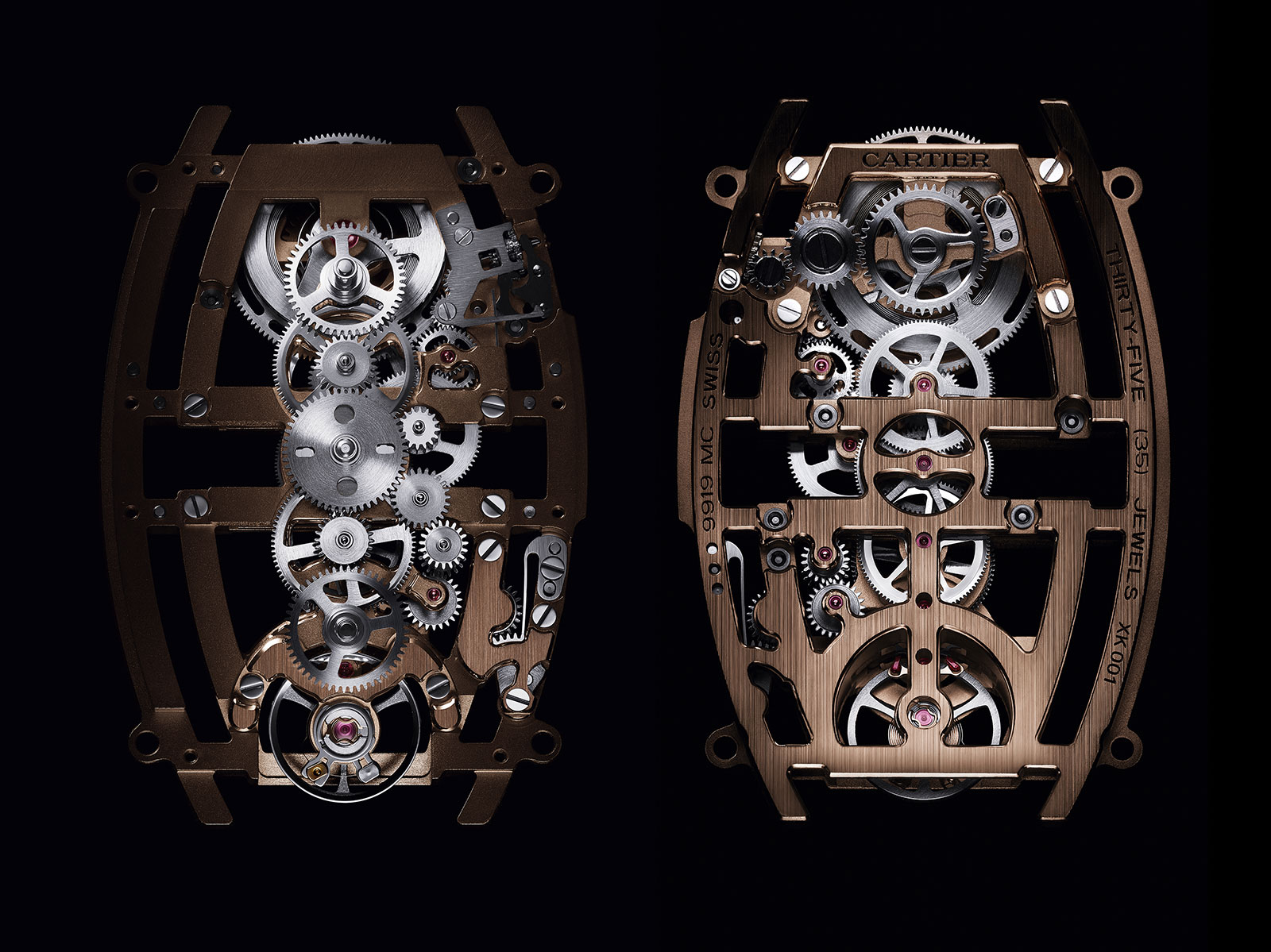 The crown at two o'clock is for winding and setting, while the crown at four o'clock is actually a pusher that advances the second time zone on the lower dial in one-hour steps.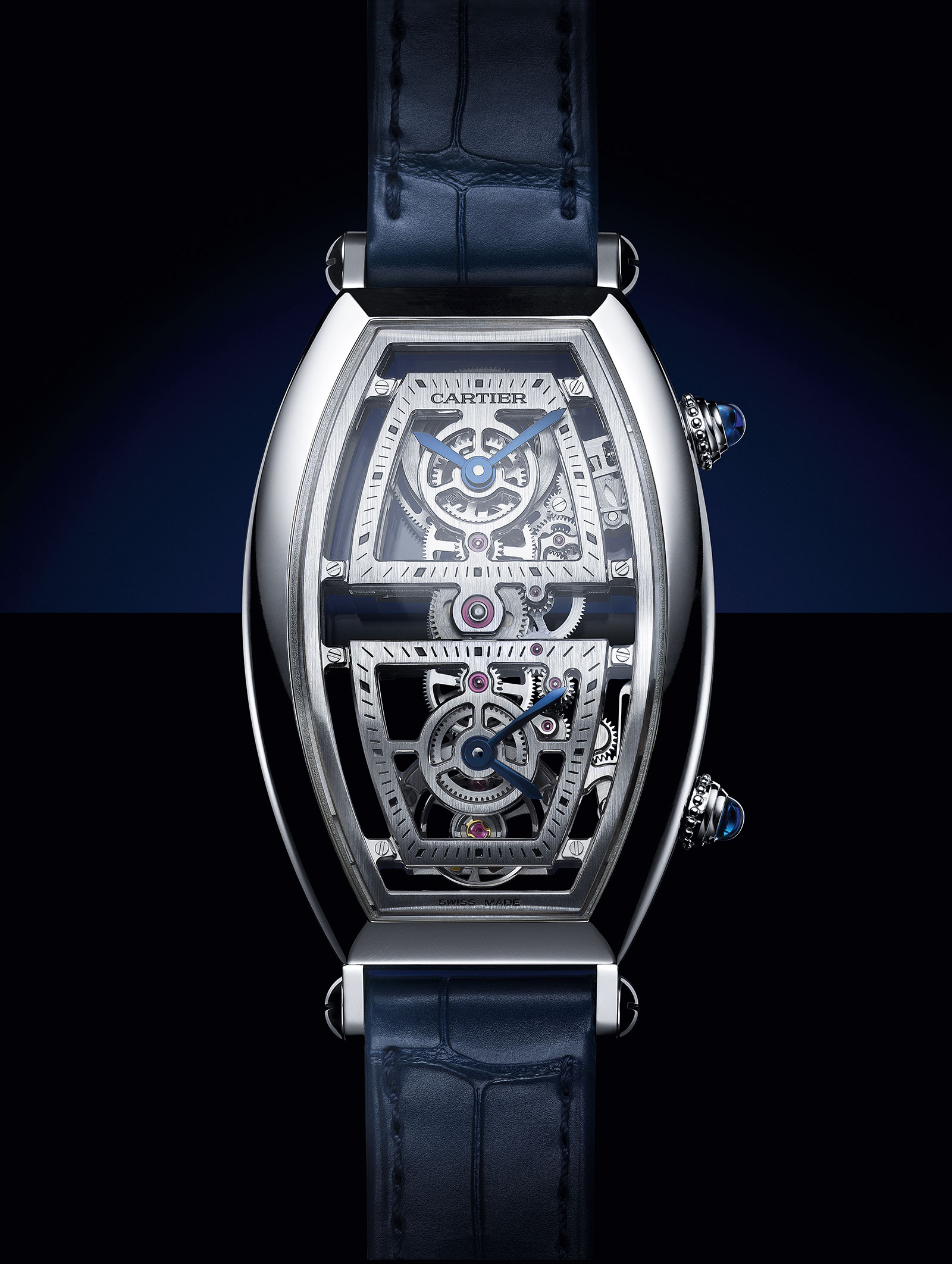 The Tonneau Skeleton Dual Time is available in platinum (ref. WHTN0006) or 18k pink gold (ref. WHTN0005), both limited to 100 pieces each. In platinum it will cost approximately €63,000, and in gold, €55,000, before any taxes.
---
Back to top.
---
You may also enjoy these.