Urwerk Introduces the UR-111C
The King Cobra returns.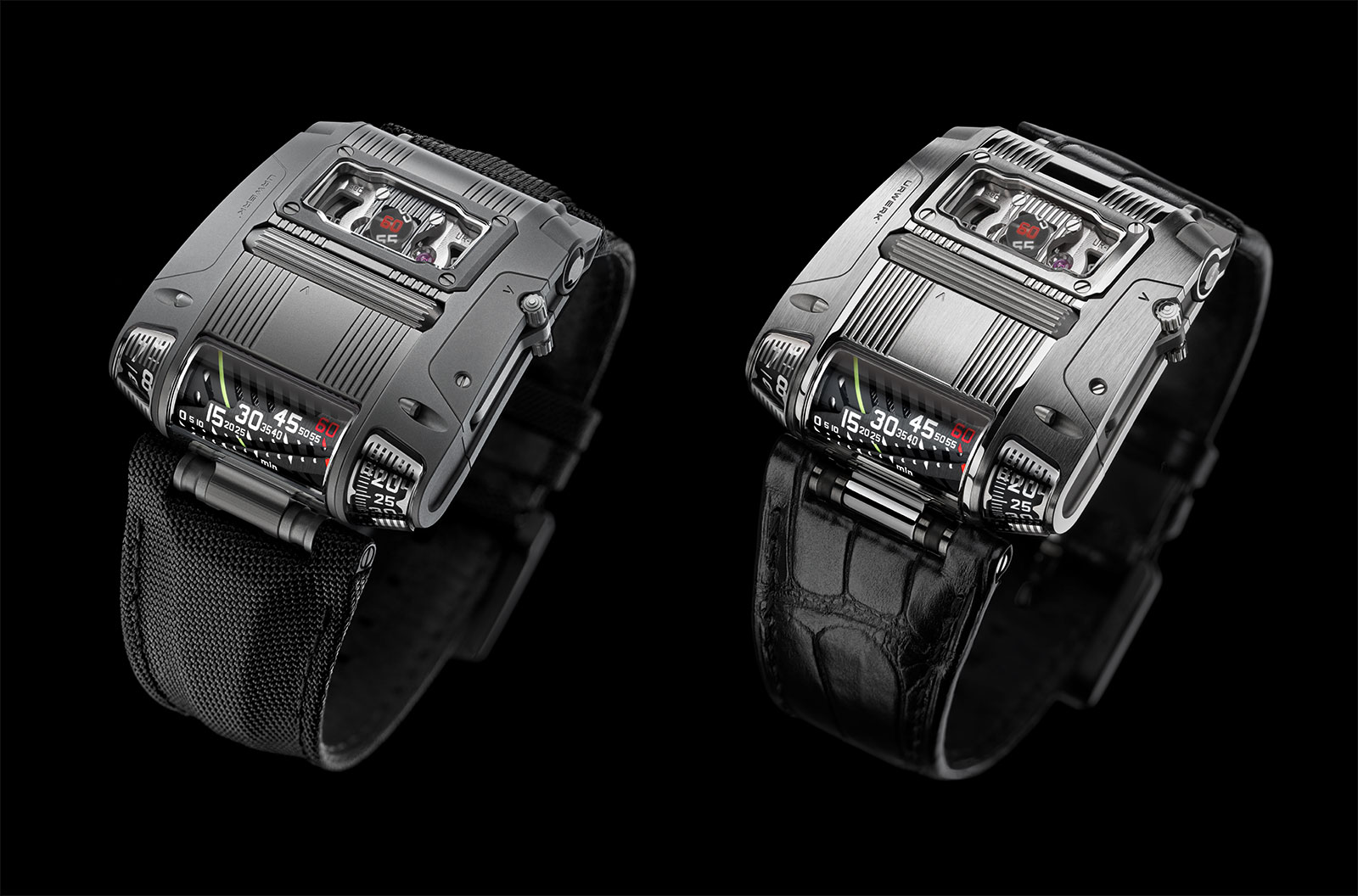 The most interesting watch to emerge from Urwerk in recent years, the UR-111C tells the time on a rotating cylinder. It's a follow-up to the UR-CC1 "King Cobra" of 2009, which was itself based on the late 1950s Patek Philippe ref. 3414 prototype made by watchmaker Louis Cottier and designed by jeweller Gilbert Albert.
Featuring a more rounded watch case than the typical aggressively angular Urwerk, the UR-111C indicates the time on the front edge of the case, making it a driver's watch of sorts.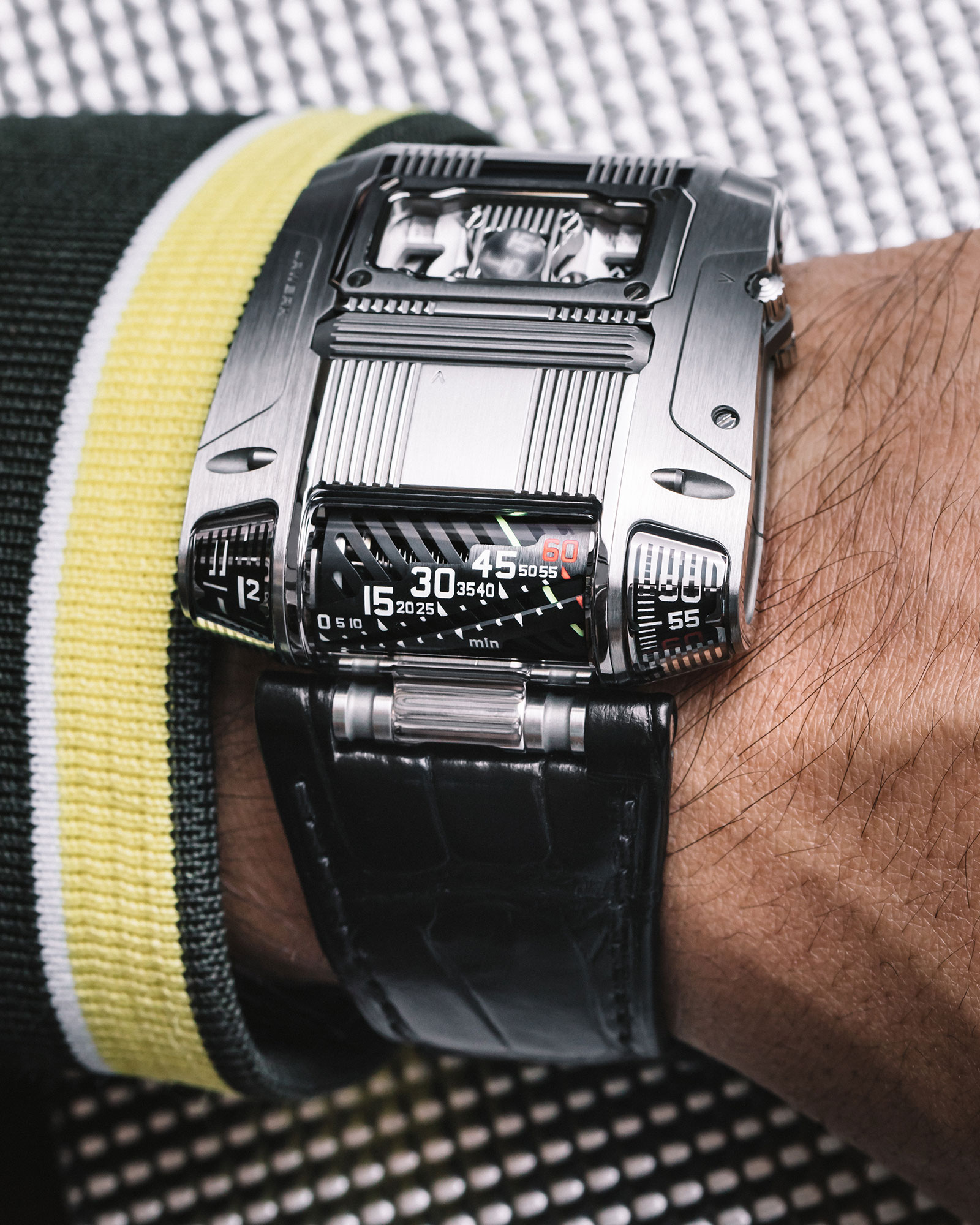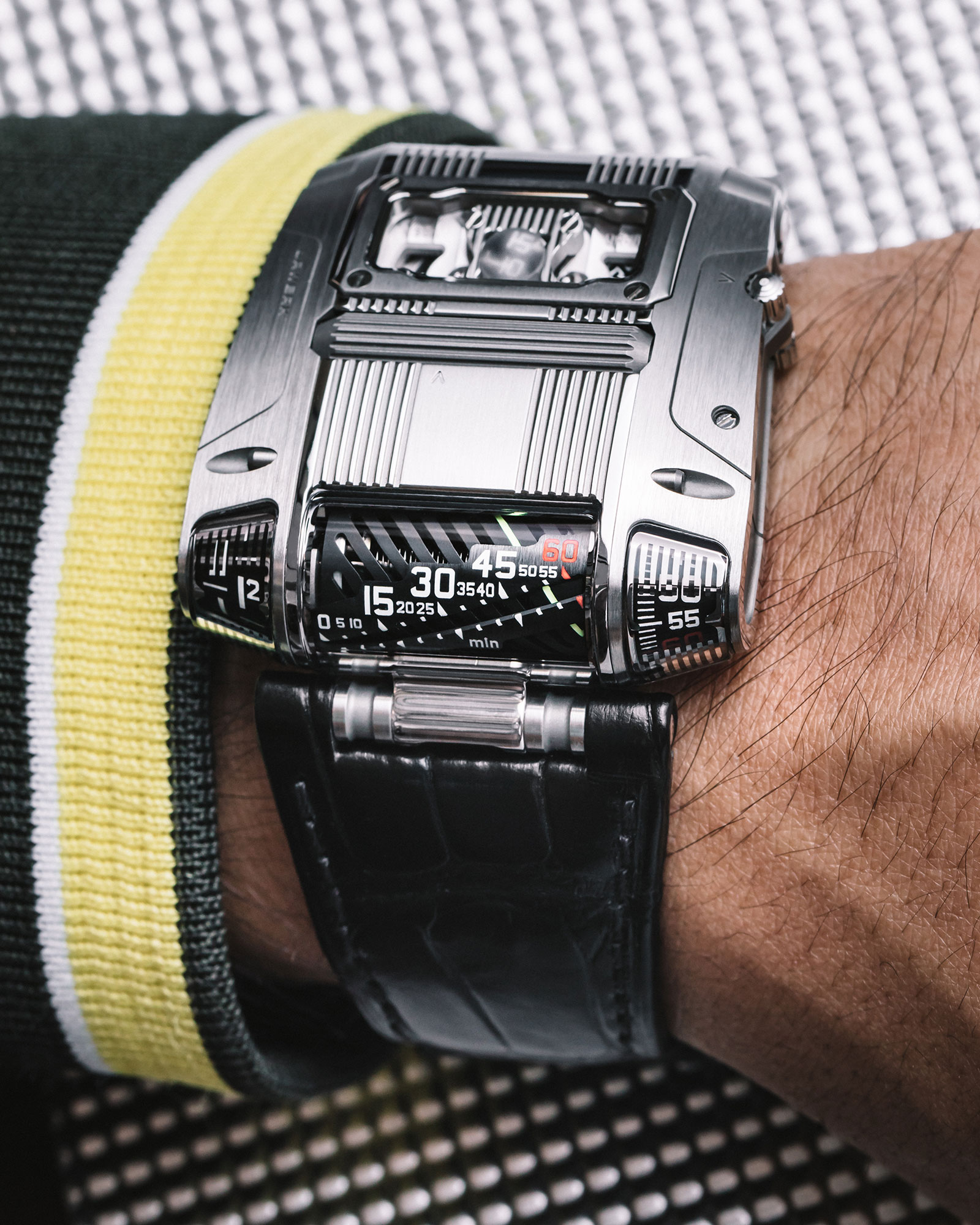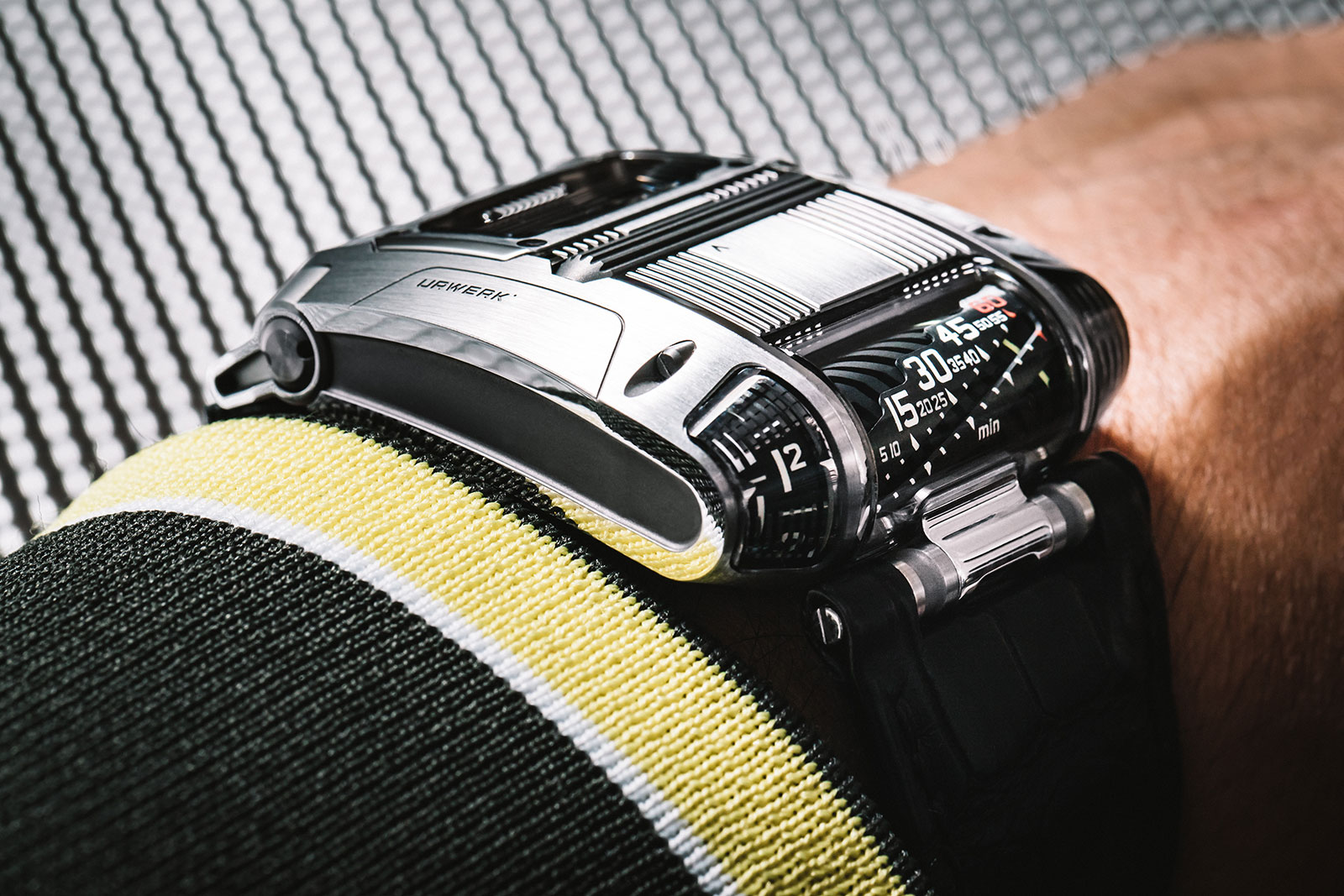 Minutes are in the centre, shown on a linear, inclined scale that goes from "0" upwards to "60". It's indicated by a white marker on a cylinder that rotates over the course of an hour, which makes one additional, more rapid turn at the top of the hour to bring the minute marker back to zero.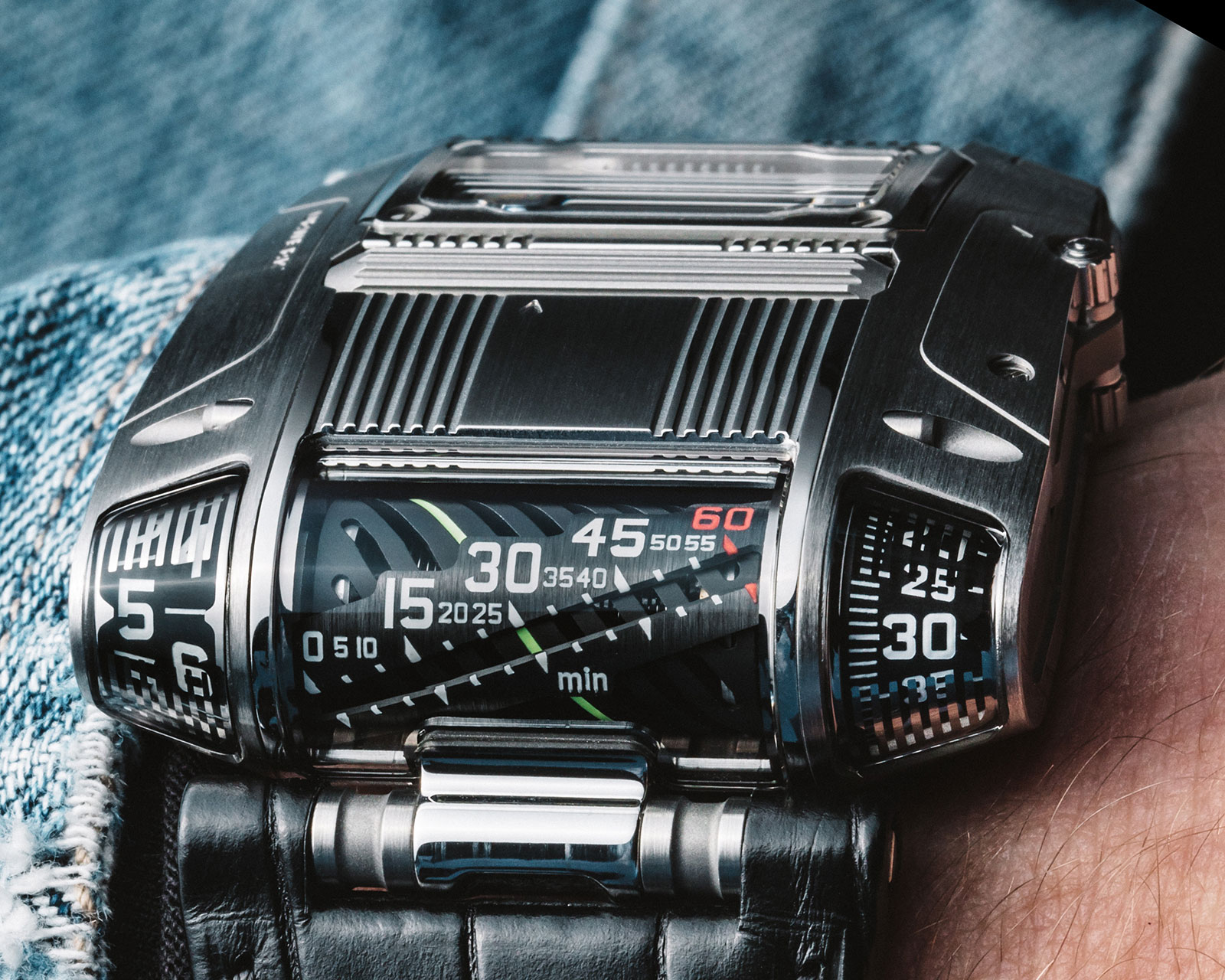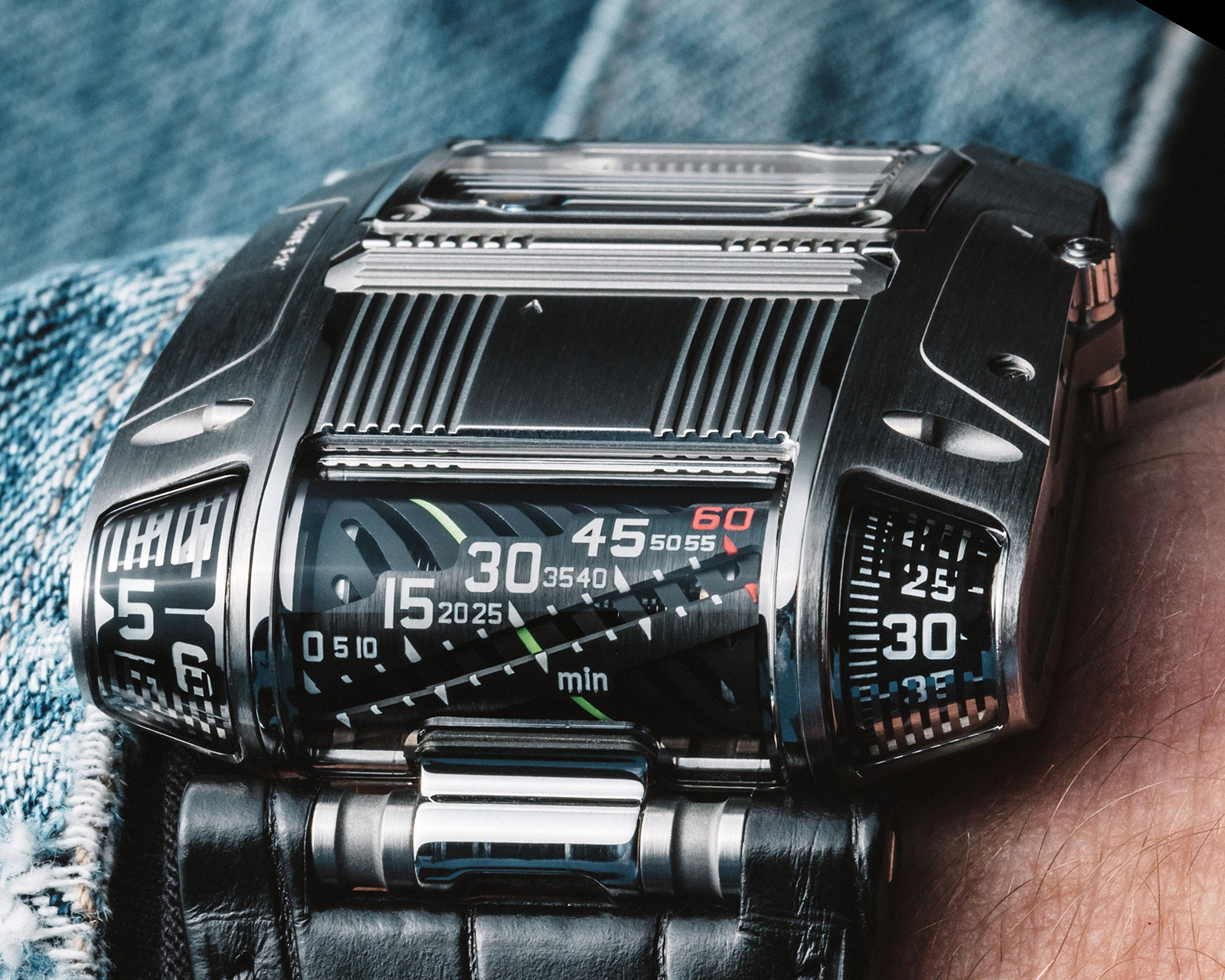 The hours are shown on a conical drum on the left corner, and an additional minutes display is on the right.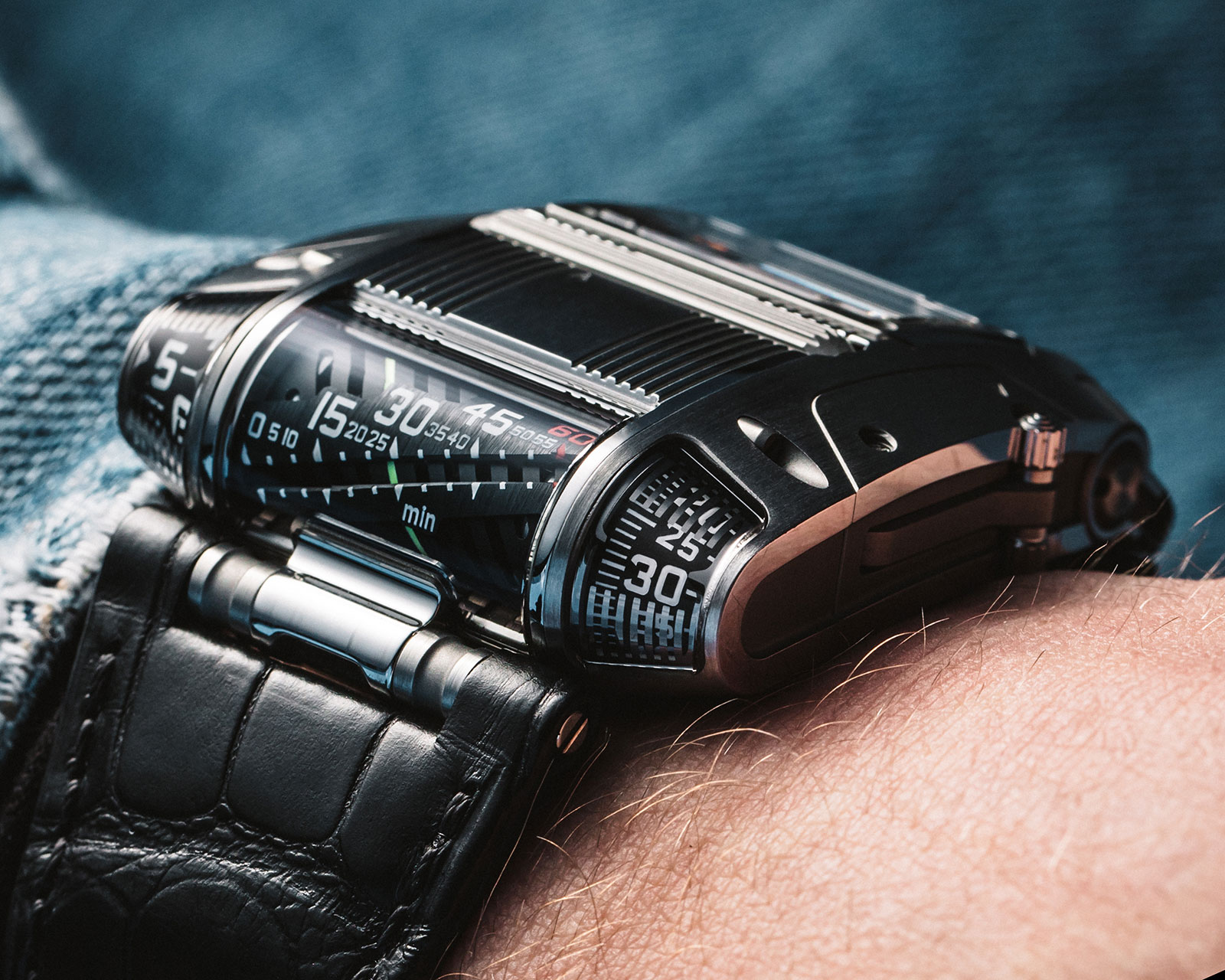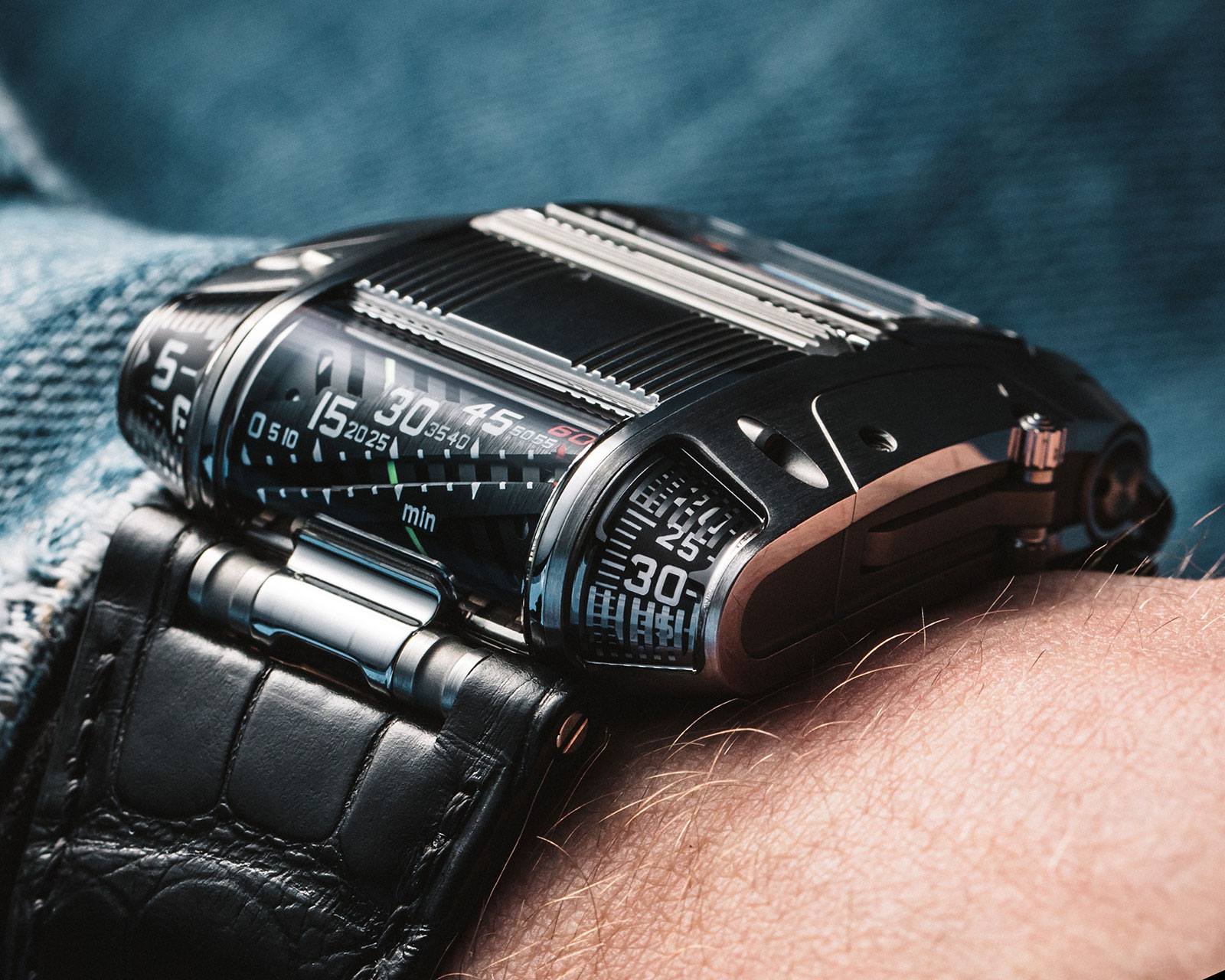 The "digital" seconds sits on the top of the watch, visible through an oblong sapphire panel. Two skeletonised seconds wheels, each bearing alternating five-second numerals, constantly turn to indicate the seconds in five-second increments. A piece of optical fibre sits above the seconds numerals, magnifying them and seemingly transporting the numerals to the immediate underside of the sapphire crystal.
Equally unusual is the roller crown on the top edge of the watch. Intended to be operated with the thumb, it's a cylinder that's almost the width of the case. And in order to set the time, a lever recessed into the right side of the case has to be extended to engage the time-setting mechanism.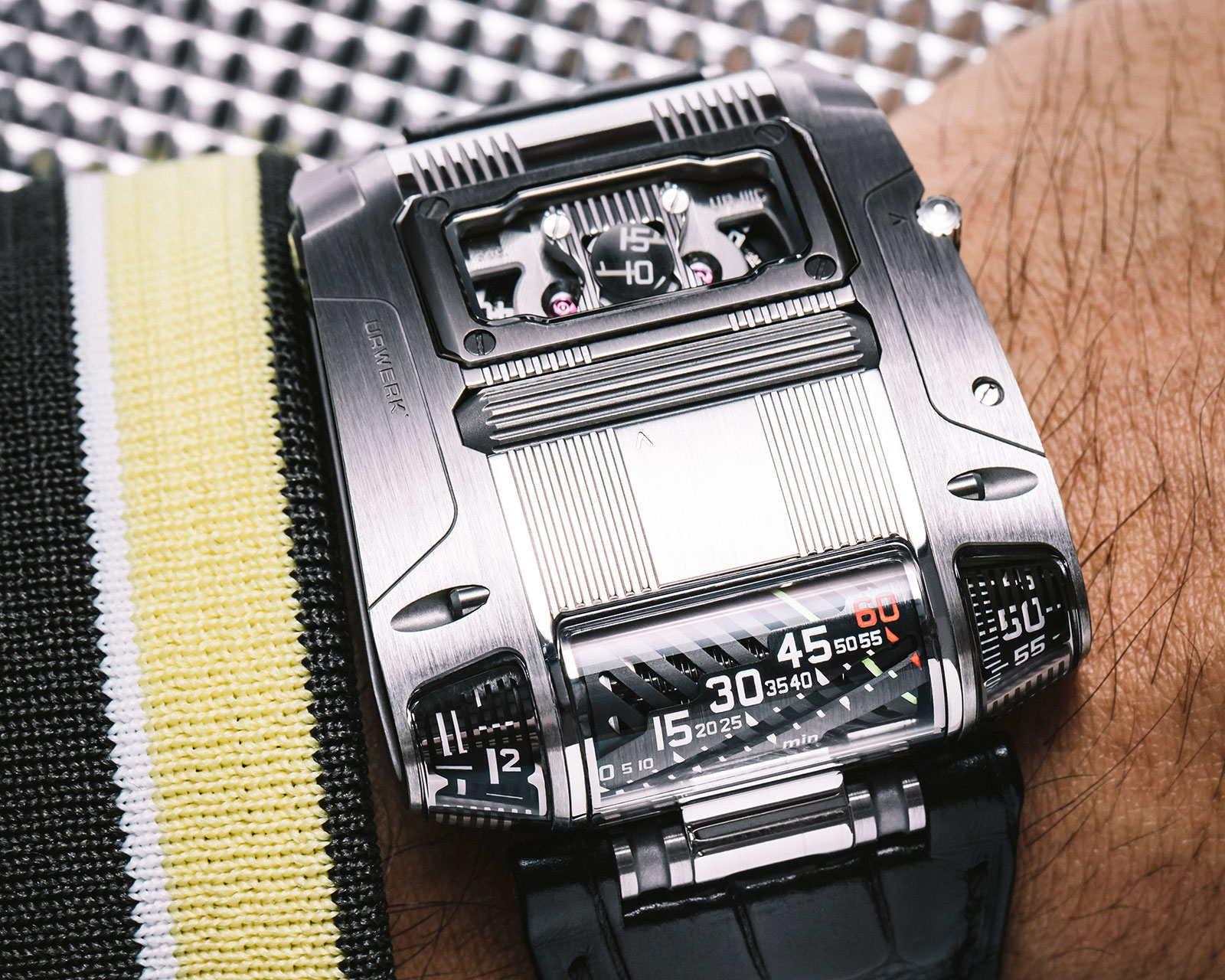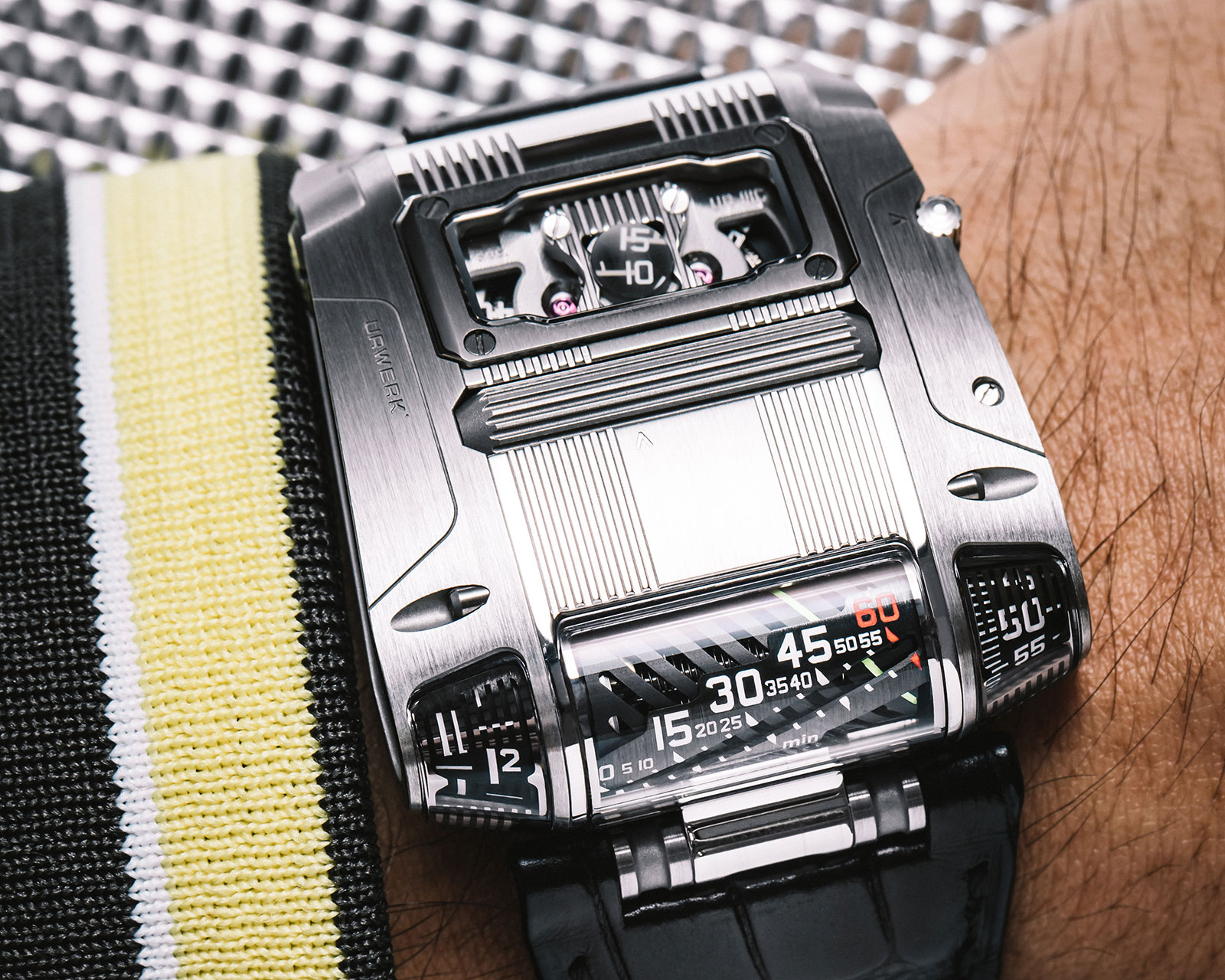 Because of its construction, the movement slides into the case from the side. Though the case styling departs from Urwerk's current house style (which is heavily reminiscent of Lamborghini's "hexagon" design), the case is no less complex in construction or surface finishing.
Size-wise the case is 42mm wide, 46mm long and 15mm high, making it a mid-sized watch by Urwerk standards.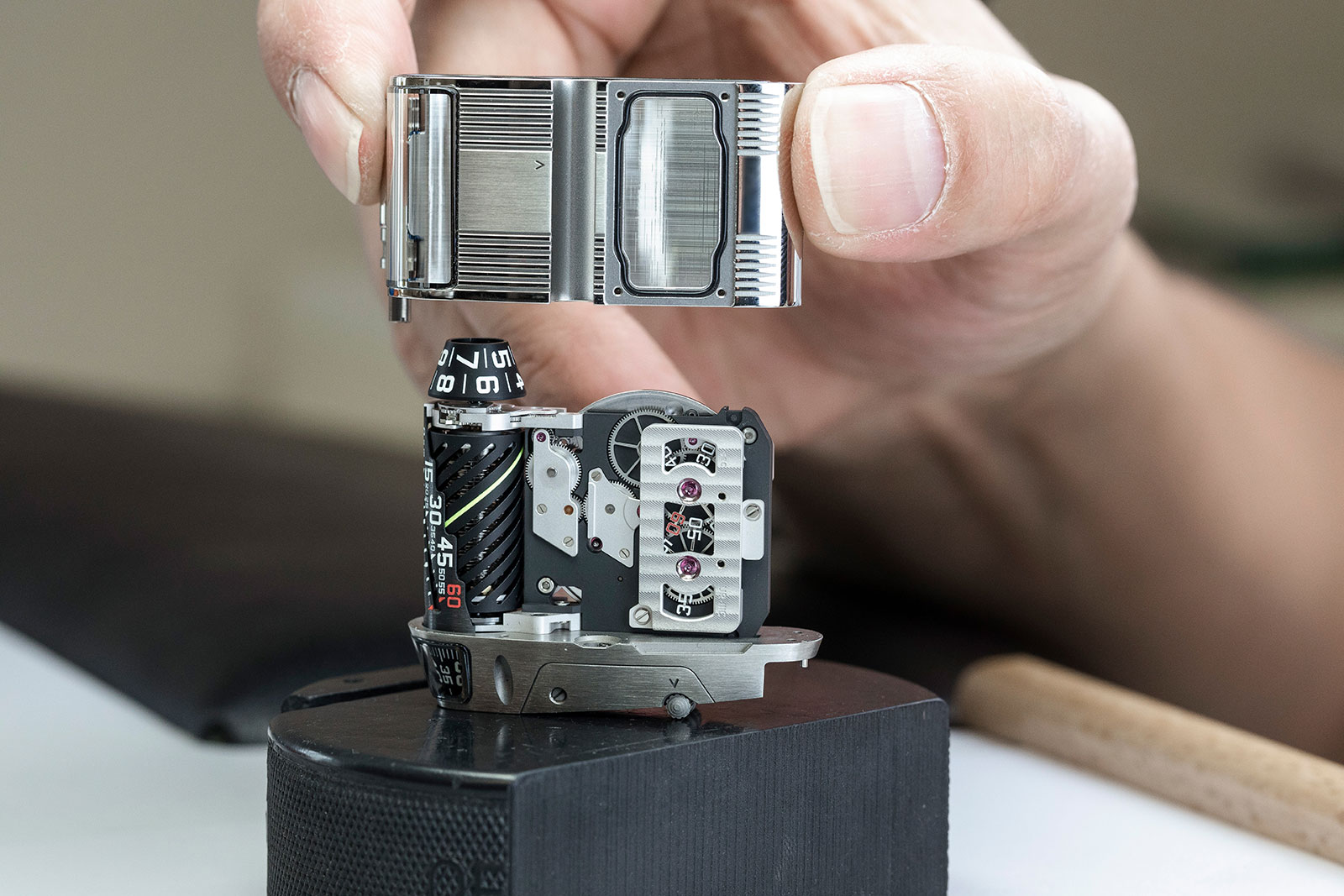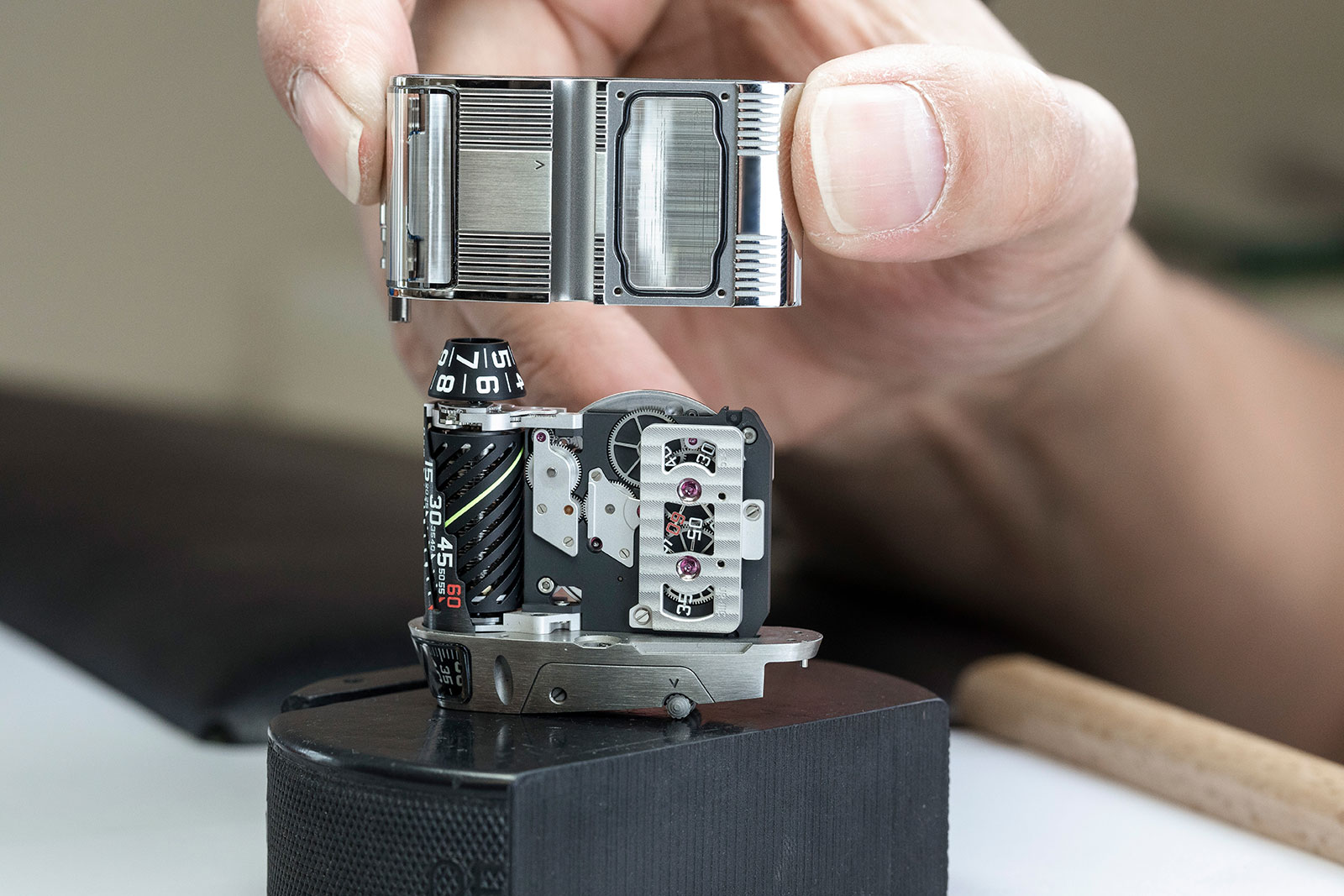 The case is available either in steel, or steel finished with a dark grey, gunmetal coating. Both are limited to 25 pieces each.
Despite being the spiritual successor to the UR-CC1 "King Cobra", the UR-111C is significantly more affordable, priced at about half what the "King Cobra" cost.
Price and availability 
The UR-111C is priced at SFr130,000 before taxes, and will be available at authorised retailers starting mid September.
---
Correction September 13, 2018: The cone on the right corner of the case indicates the seconds, not the minutes as indicated in an earlier version of the article.
Back to top.
---
You may also enjoy these.