Hands-On with the Romain Gauthier Insight Micro-Rotor in Black Titanium
The top-notch automatic movement gets a lightweight case.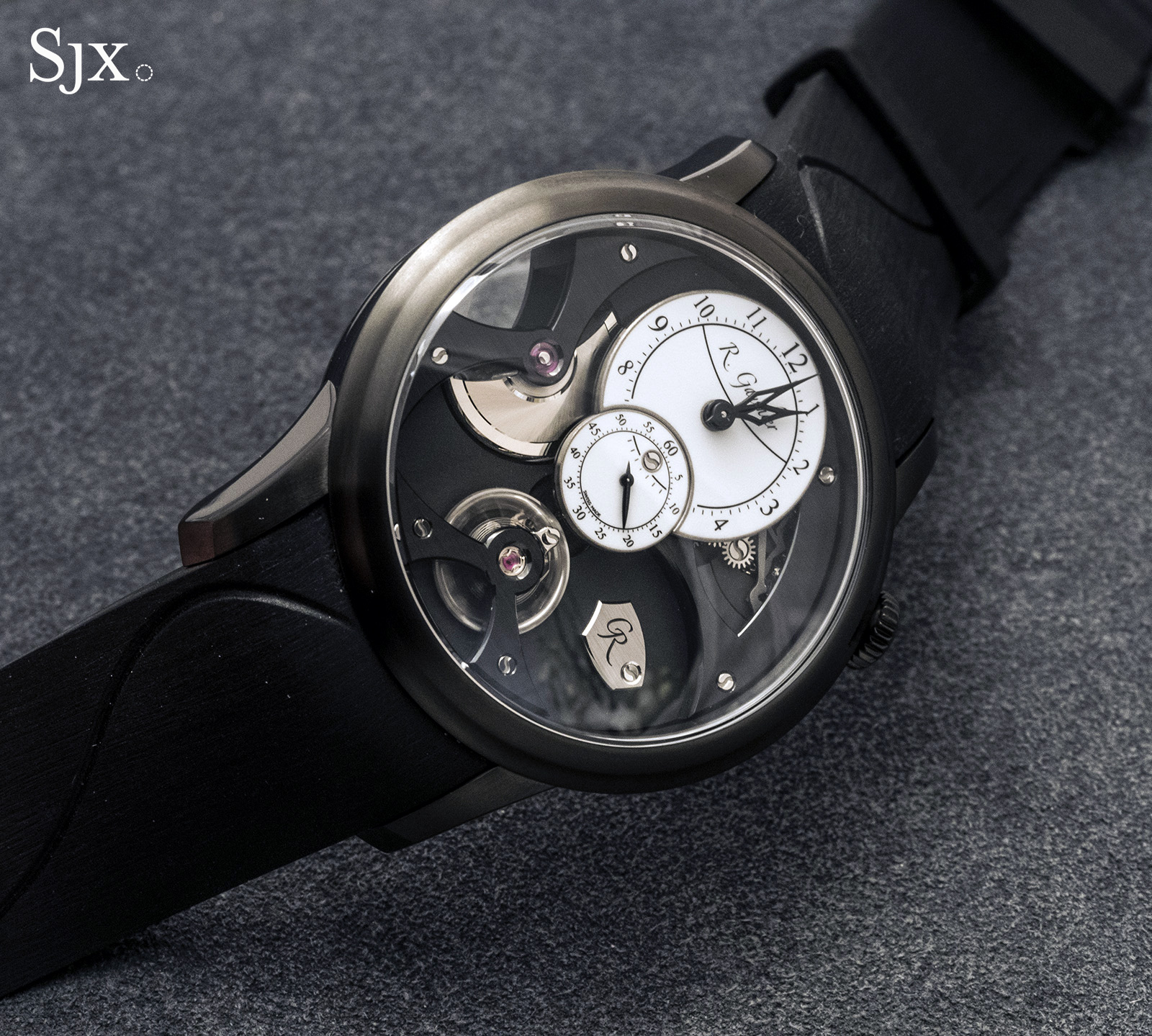 Launched a year ago in classical dress, the Romain Gauthier Insight Micro-Rotor is amongst the most elaborate time-only, automatic watches in the market. The watch was Romain Gauthier's first self-winding timepiece, featuring a fascinating movement architecture complete with a level of finishing few can even approach. As he did with the flagship Logical One, the watchmaker has now introduced the Insight in a black-coated titanium case, making it significantly lighter in weight, edgier in style, and more affordable.
The titanium case is treated with an amorphous diamond-like carbon (ADLC) coating and measures the same 39.5mm in diameter as the gold versions. It has a satin-finish top surface, matched with a polished case band.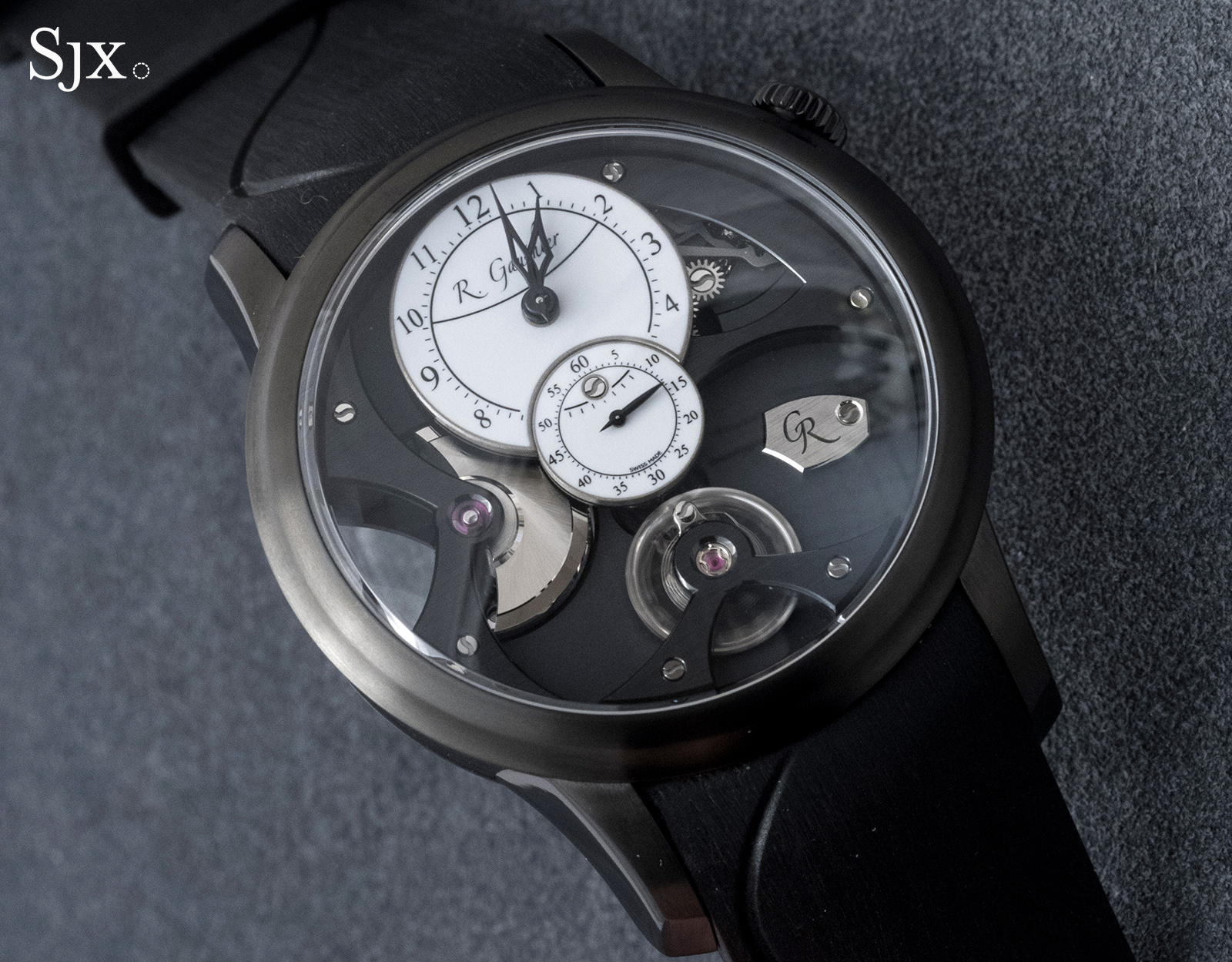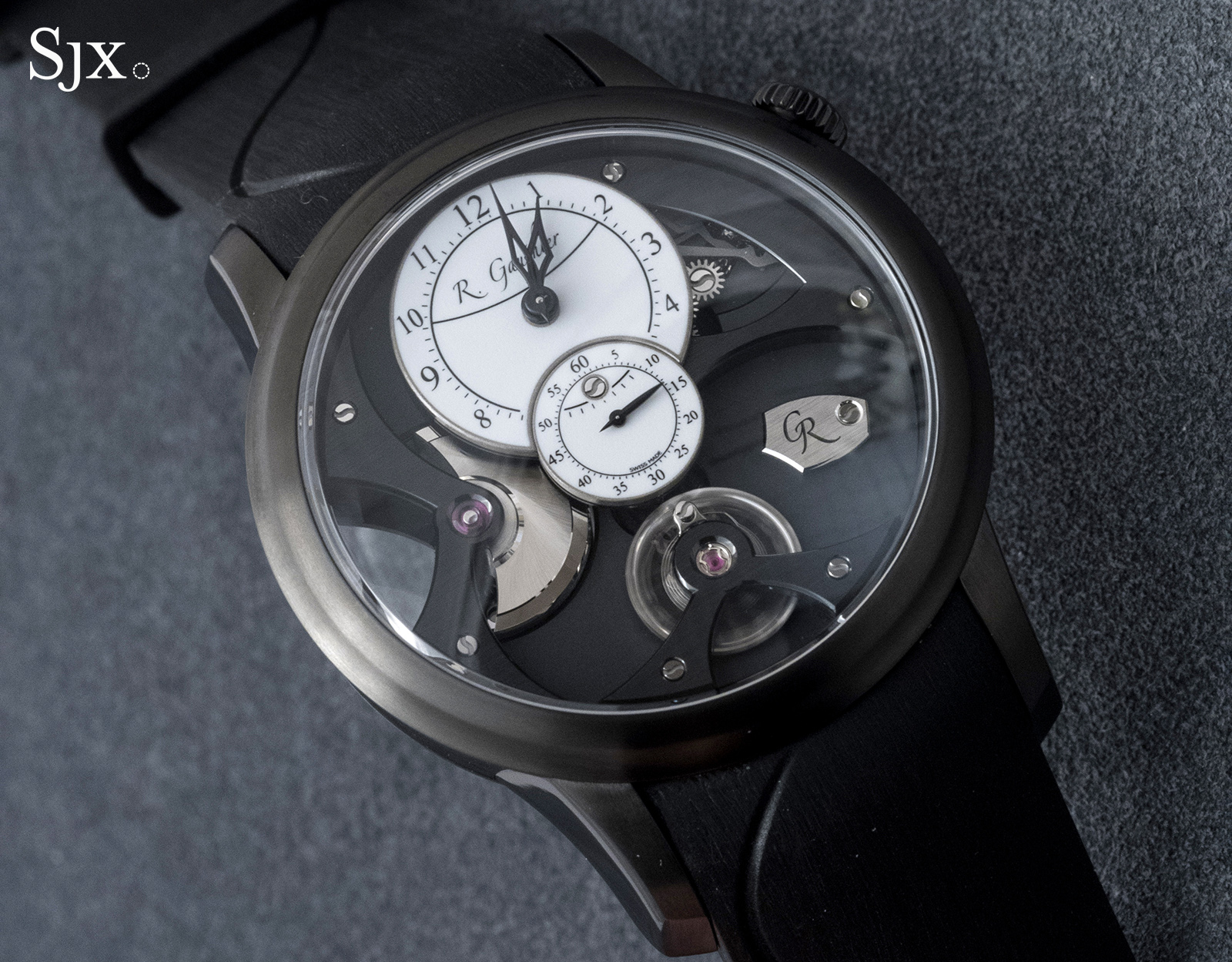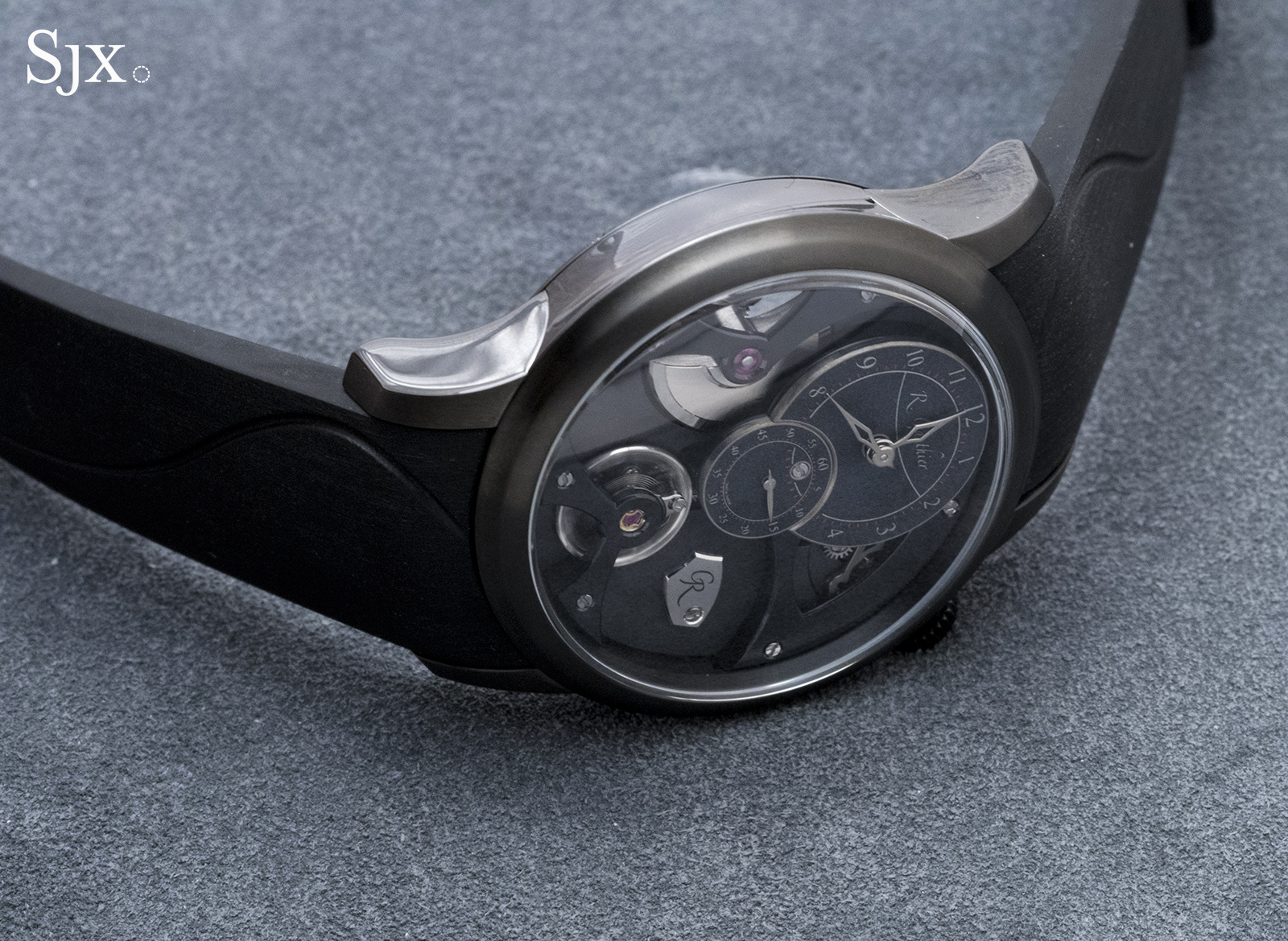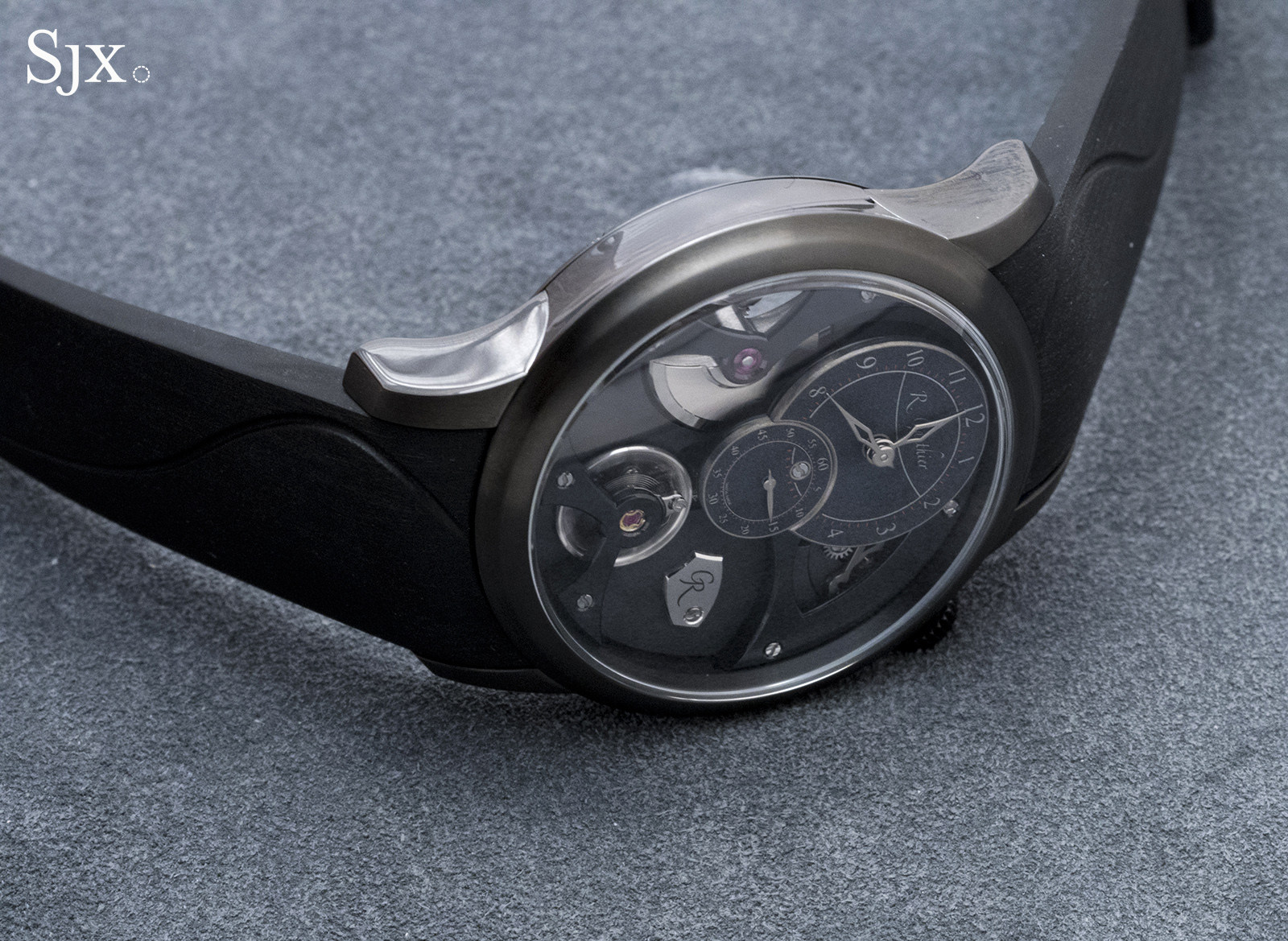 Inside is the same automatic movement as found in the gold models, though finished differently. The bridges and main plate are both plated with a black finish, and decorated with straight graining on the bridges and hand-frosting on the main plate. Because of the dark tone of the plating, the decoration is less visible than on the gold models of the watch, despite being identical.
The calibre retains its unusual construction: instead of mounting the micro-rotor on one side with ball bearings, as is convention, Romain Gauthier sandwiched the 22k gold rotor between two bridges. Consequently, the rotor is visible from both the front and back of the watch, looking the same from both sides.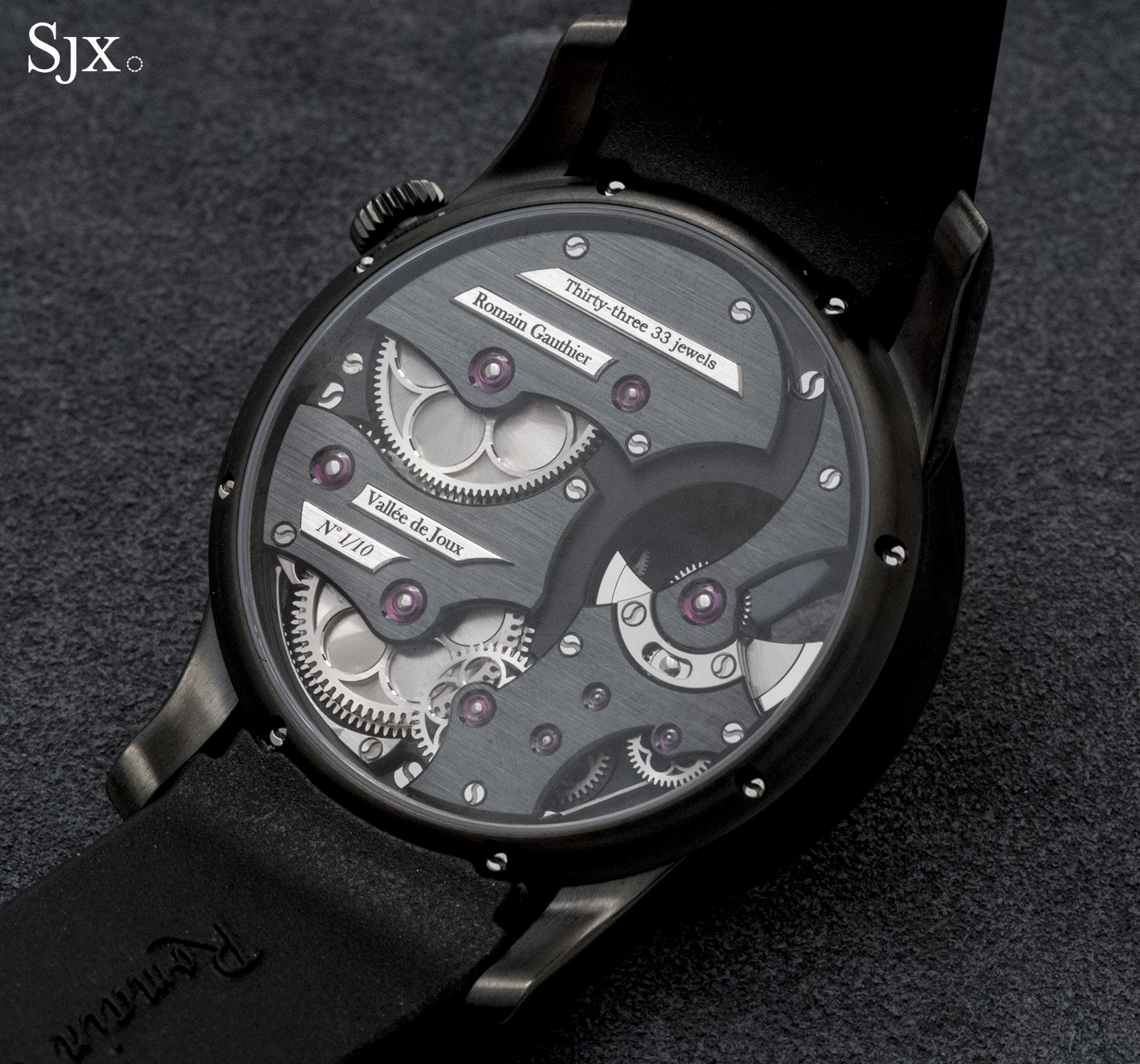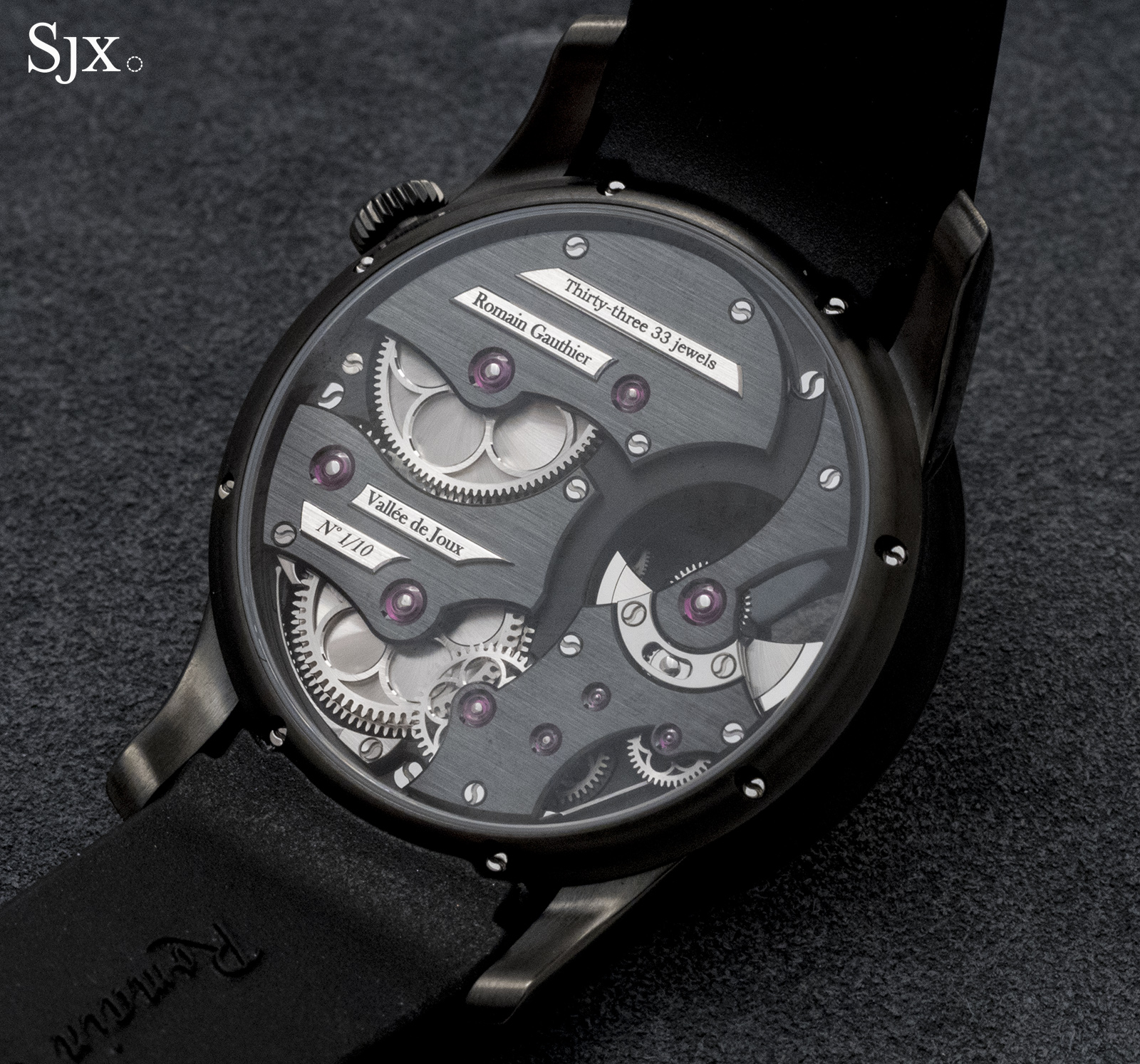 Each rotor bridge is each fitted with a friction-minimising ruby bearing which makes for an entirely silent and much more fluid winding. The rotor operates bidirectionally, winding twin mainspring barrels coupled in series, which together deliver an 80-hour power reserve.
The movement is also equipped with a free-sprung variable inertia balance wheel, which sits at six o'clock on the dial. Like much of the rest of the movement, it is made in-house by Romain Gauthier, whose background is machining and engineering, rather than watchmaking.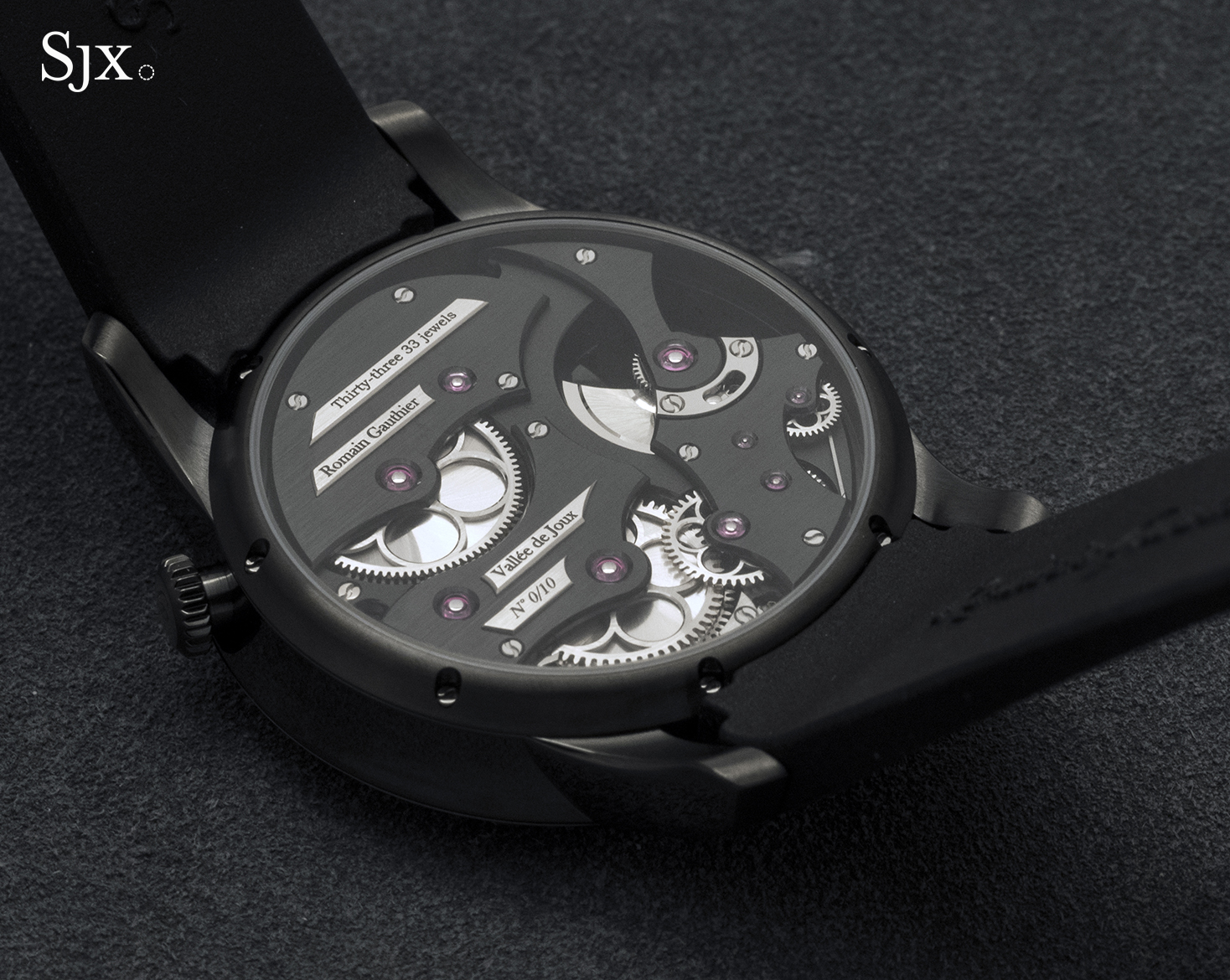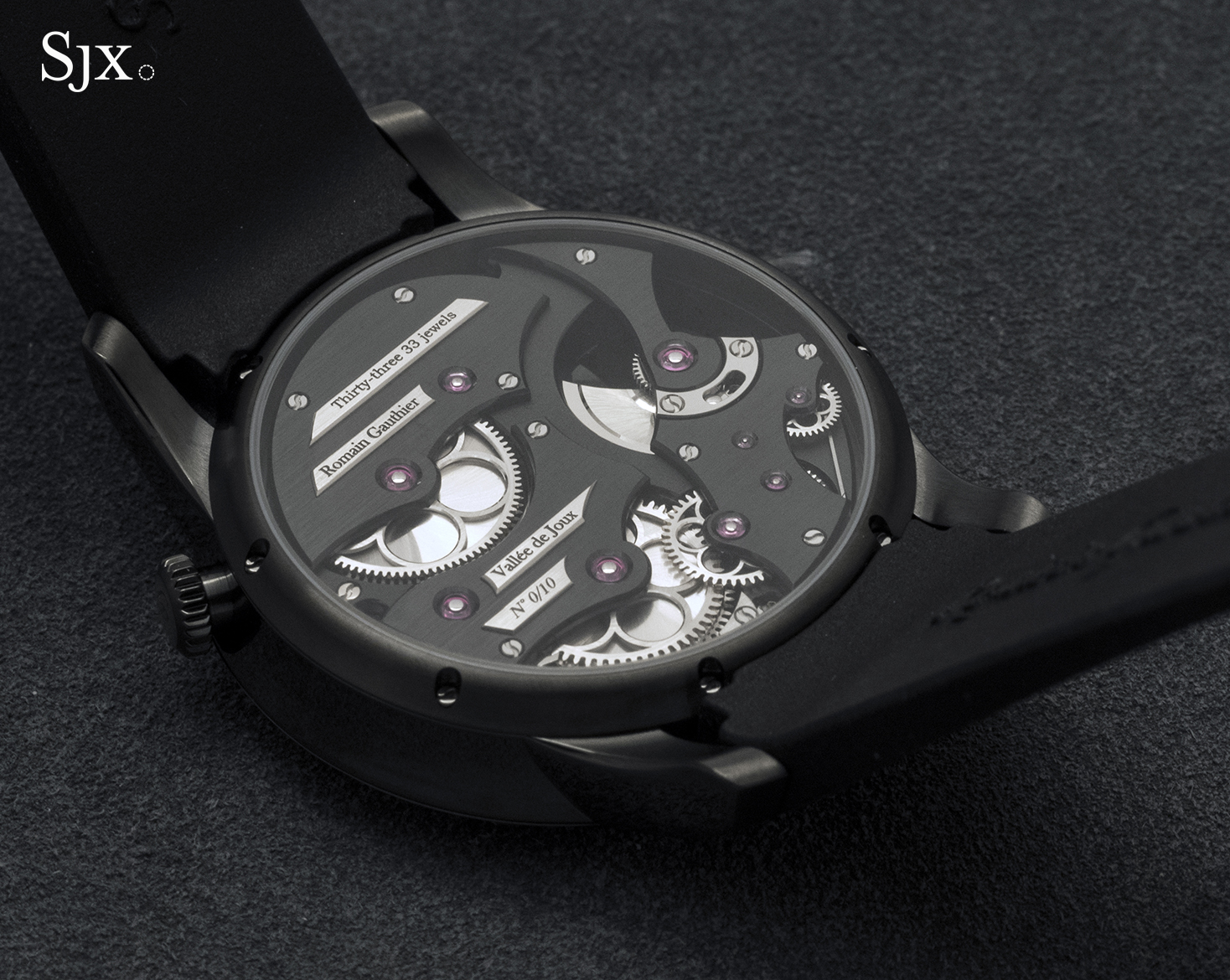 That explains the complex contours of the circular spokes on the wheels and the shapes of the bridges, all of which are evidence that the movement has been designed from the ground up – an approach that even extends to the screws, which have a S-shaped slot.
And it also means a good part of Romain Gauthier's business includes supplying parts to other watch brands, including Chanel, which holds a significant but minority stake in Romain Gauthier.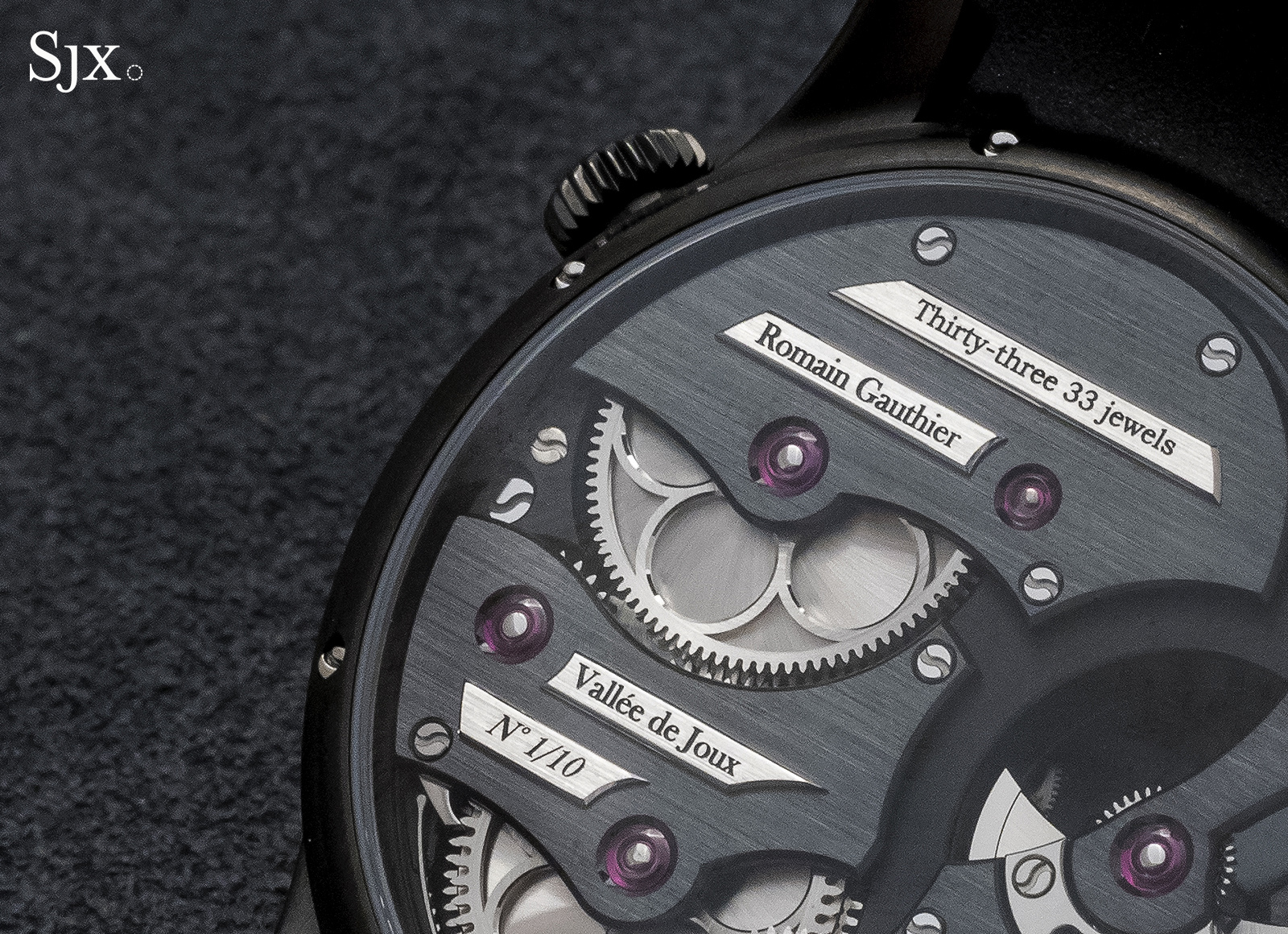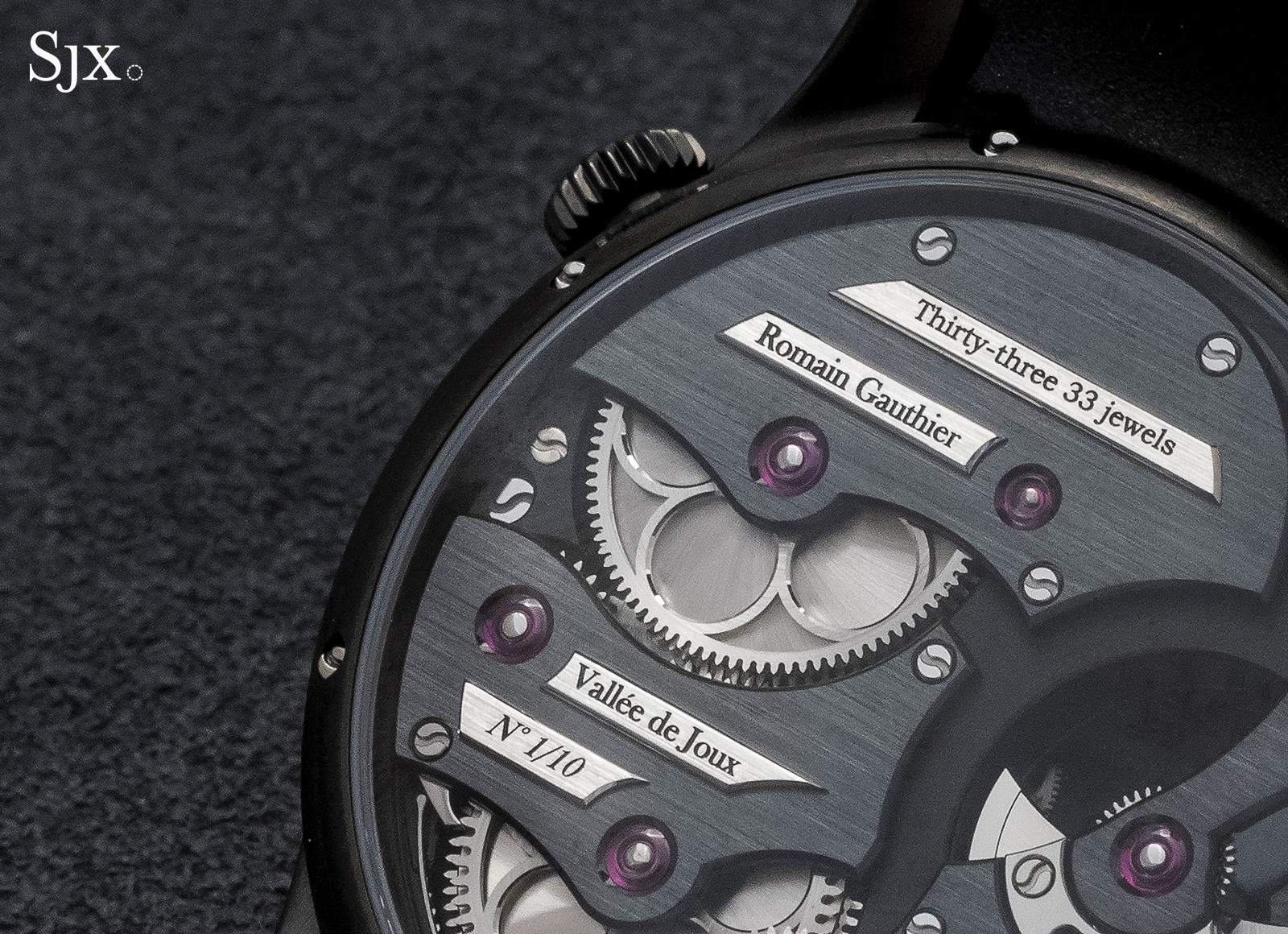 Price and Availability
The Insight Micro-Rotor Black Titanium is available in three limited editions of 10 pieces each, with different dials – white enamel, black frosted enamel or blue enamel – each priced at SFr68,000.
---
Back to top.
---
You may also enjoy these.