Hands-On with Highlights from Phillips' Geneva Watch Auction
From a rare Type XX in gold to a champagne-dial ref. 2499.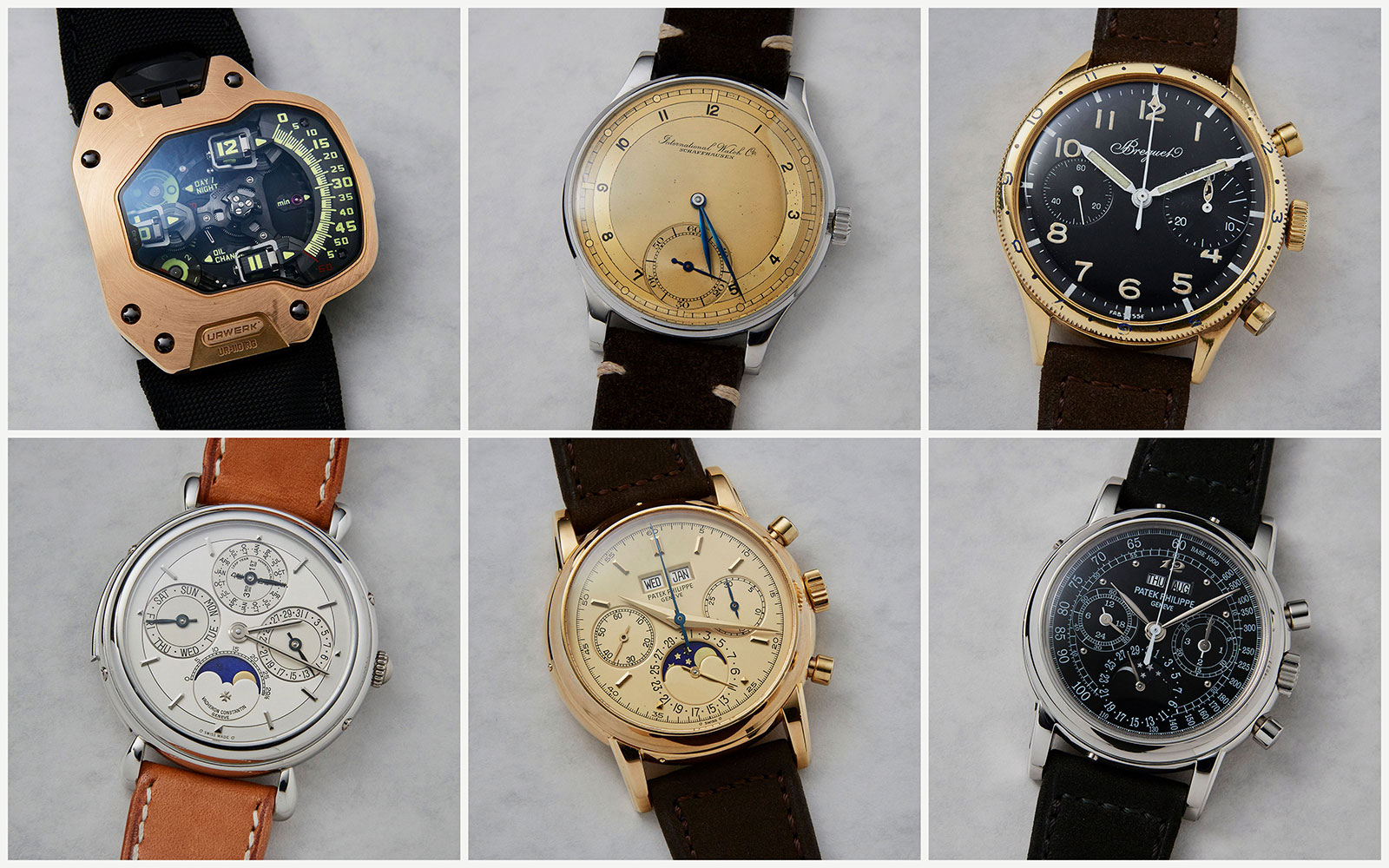 The spring watch auction season is almost upon us, and it gets going in mid May in Geneva. It will be a two-day affair at Phillips, starting with the Daytona Ultimatum thematic sale, and then the diversity of The Geneva Watch Auction: Seven.
GWA7 is 285 lots strong, with a mix of modern and vintage watches, though the mix leans towards the latter, as is typical for a Geneva watch auction. One of the star lots of the sale is the unique Lange 1815 'Homage to Walter Lange' in stainless steel, made to mark the life of the late Mr Lange, with proceeds going to a Geneva children's charity.
Here's a look at 10 of  notable watches in the sale, including the Urwerk worn by Robert Downey Jr. as Iron Man, which is also being sold for a good cause.
---
Lot 122 – Breguet Type XX in 18k yellow gold
The Type XX is best known as a French military aviator's watch, having been made by several firms, including Dodane, Auricoste and Vixa. But the most prestigious maker of the Type XX was Breguet. The Type XX is typically found in stainless steel, making this example extremely unusual and interesting.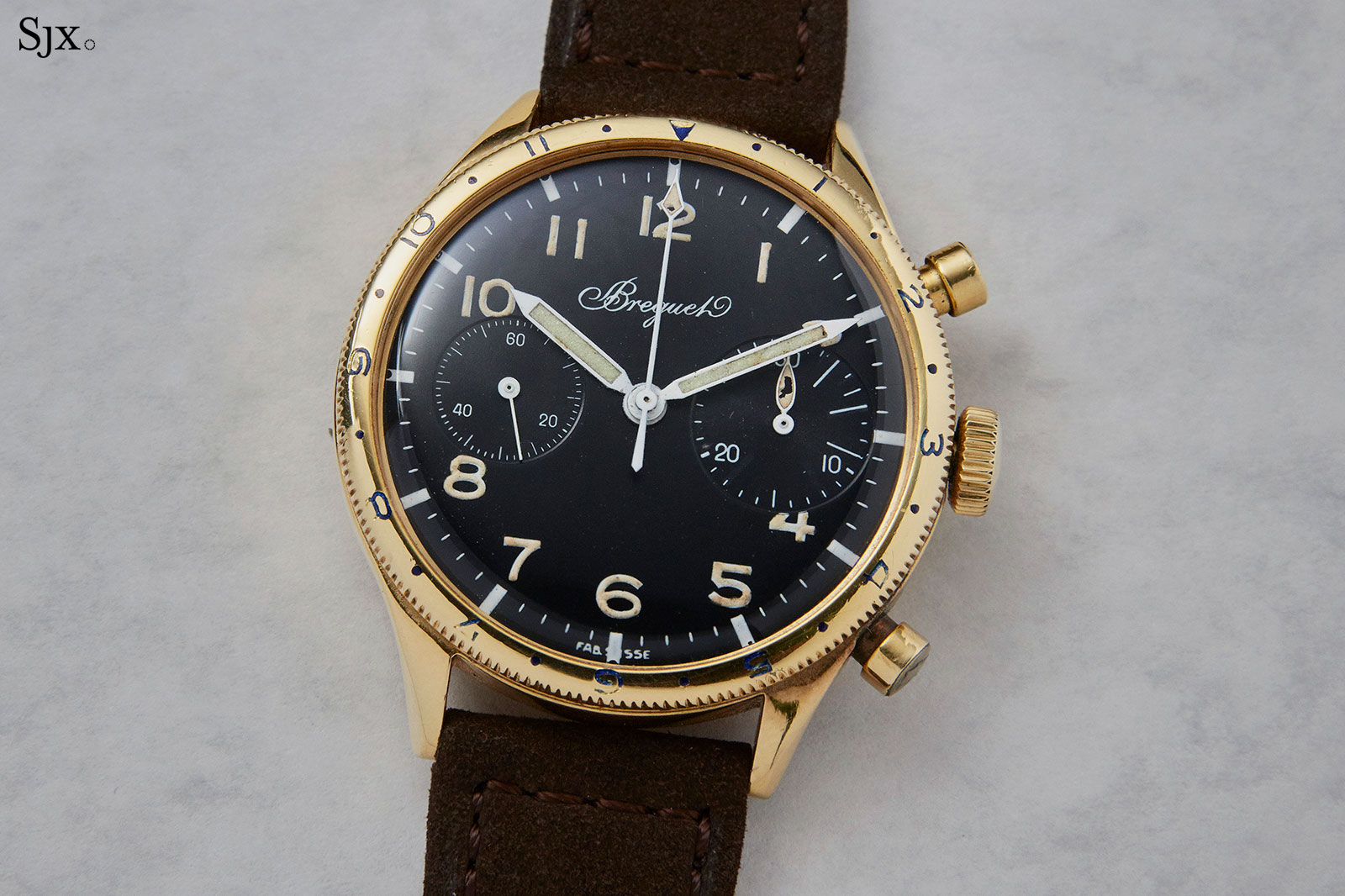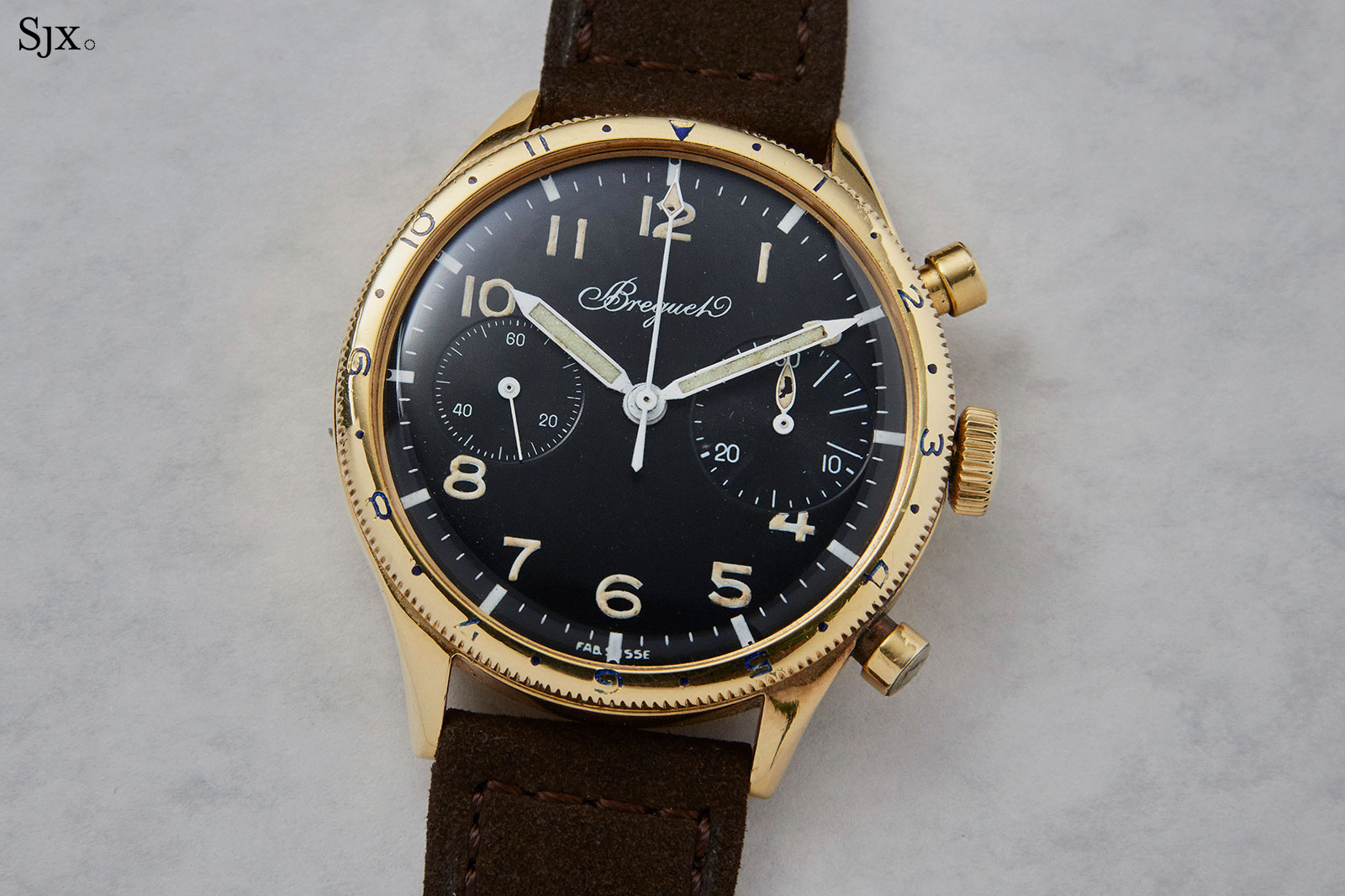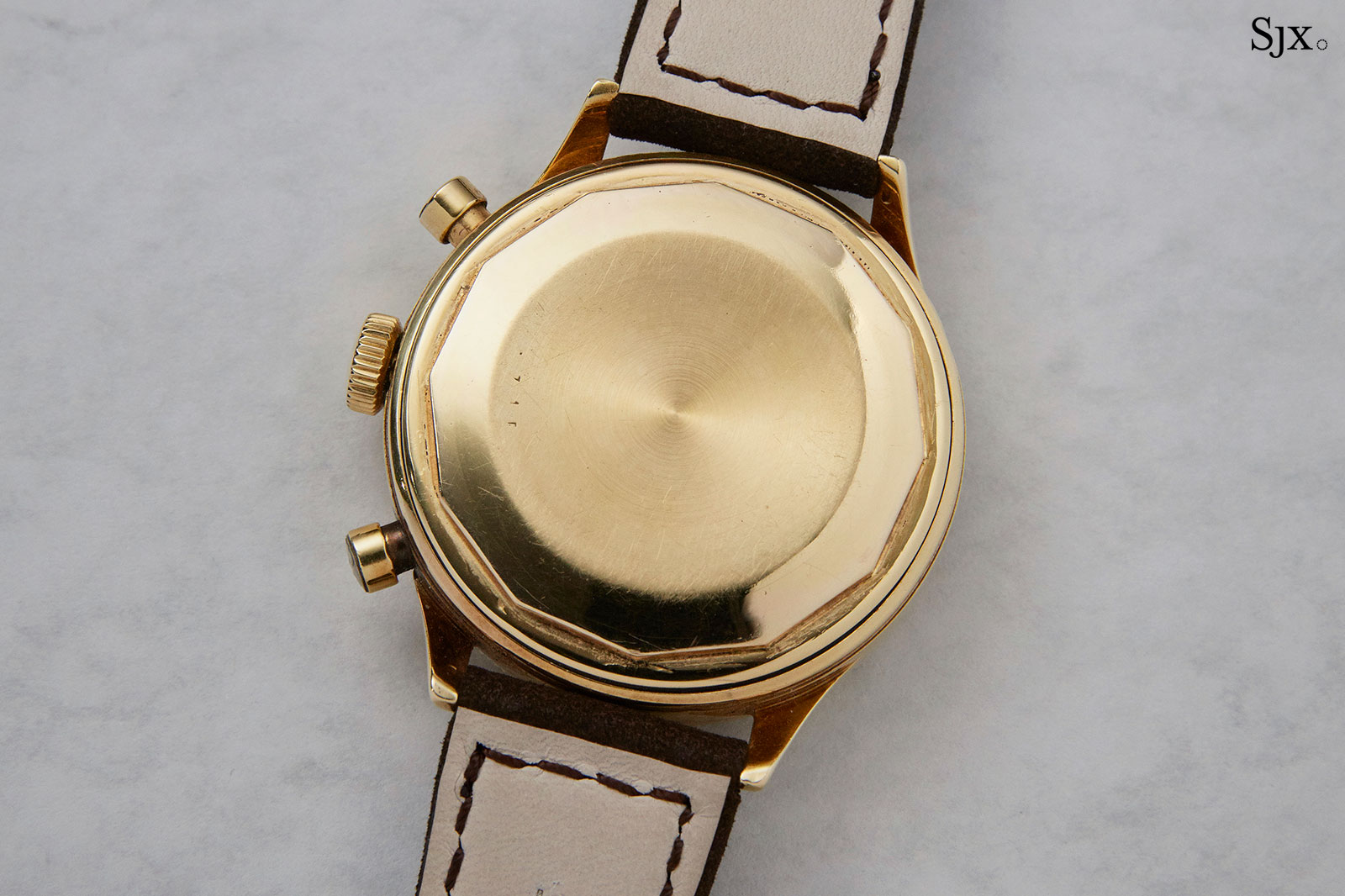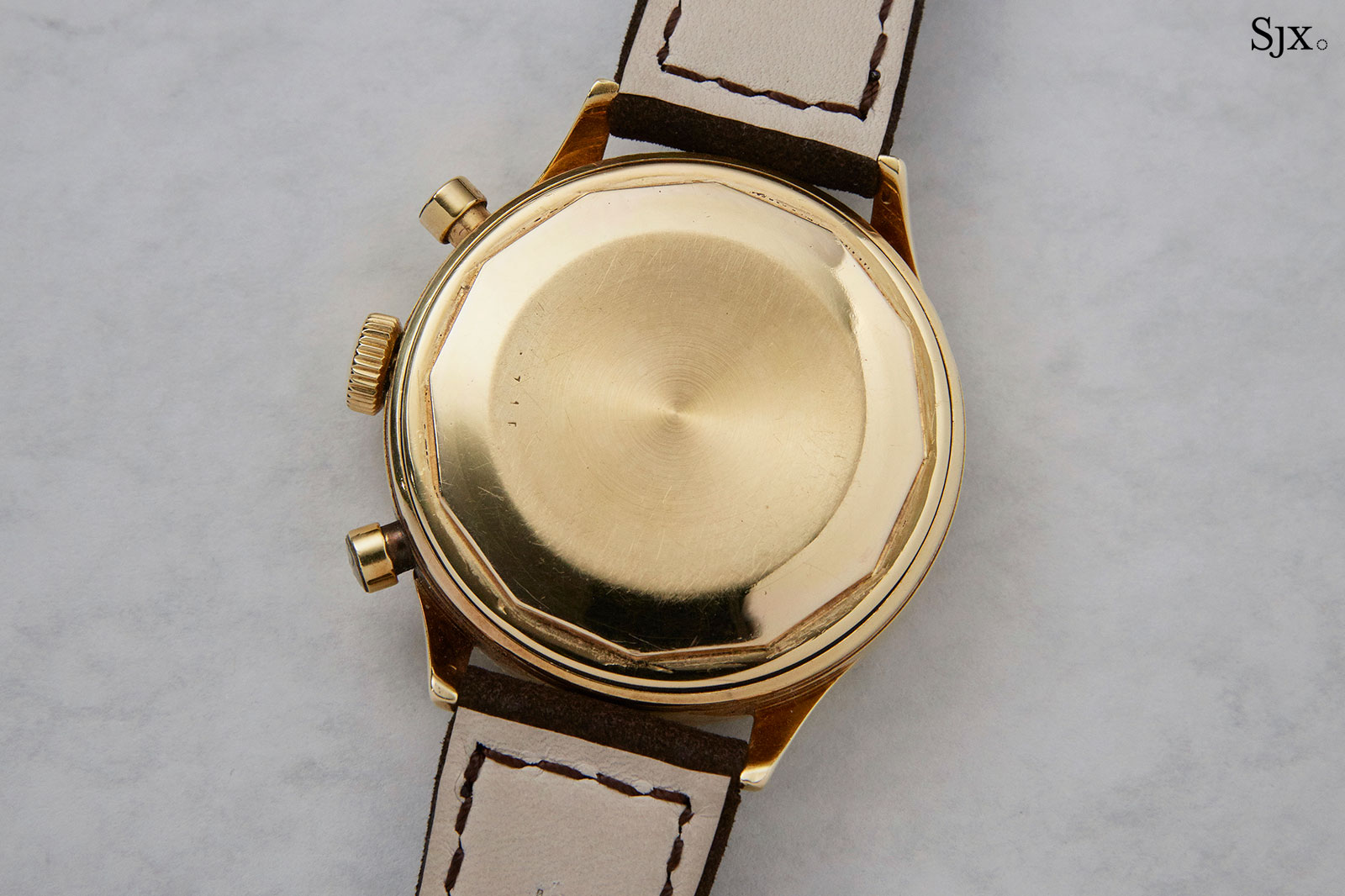 It was made in 1955 – one of three produced that year – and sold a year later to a civilian. The accompanying Breguet archive extract also notes the sale price of Fr115,000, many multiples the cost of the steel version. In comparison, a steel Type XX that was one of the earliest ever made, lot 119 in this same auction, cost Fr27,000 in 1953.
This example is in good condition, with a well preserved, original dial, though the case shows wear. It's evidently been polished several times before, with rounded lugs and partially visible numbers on the case back.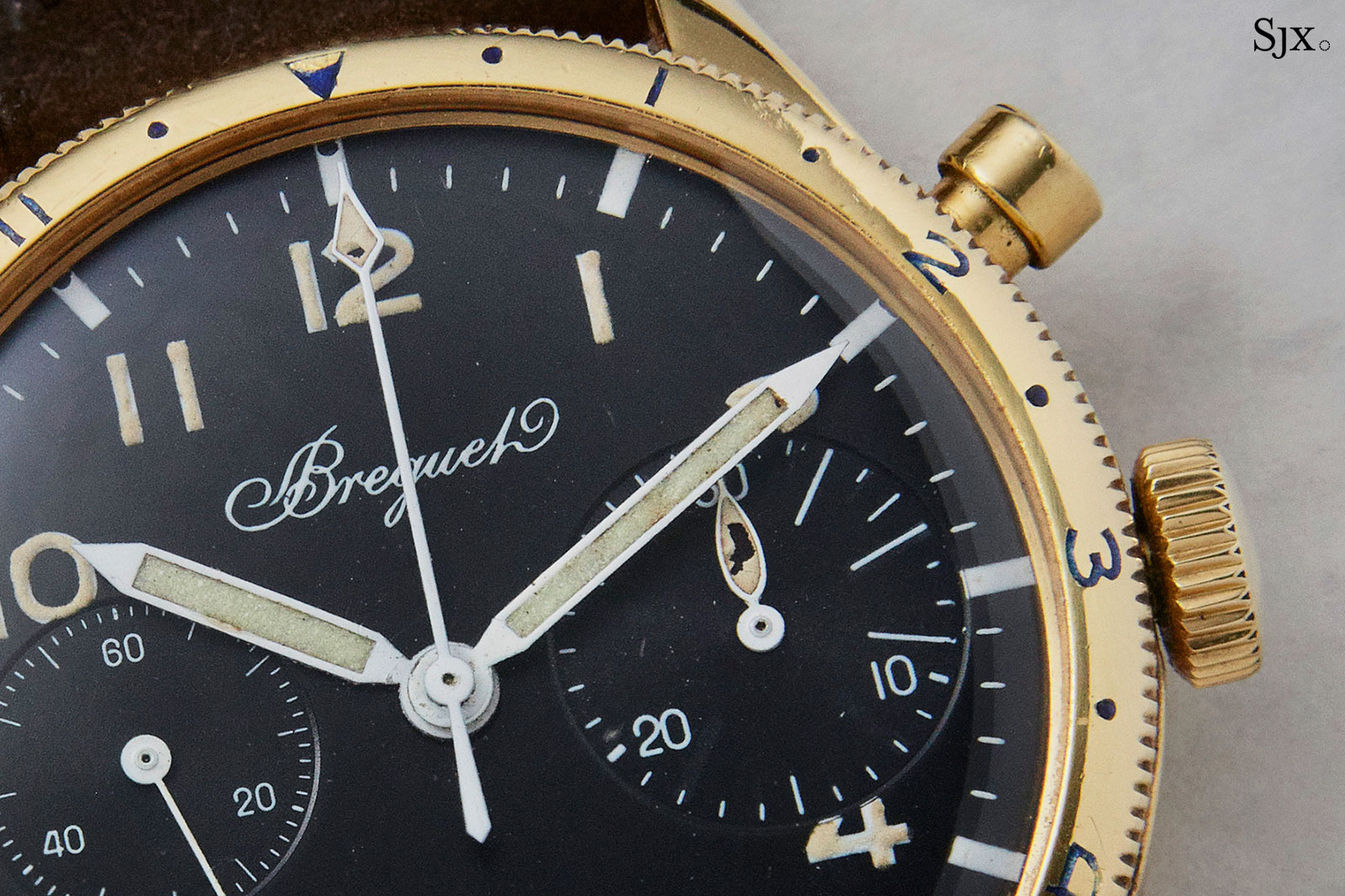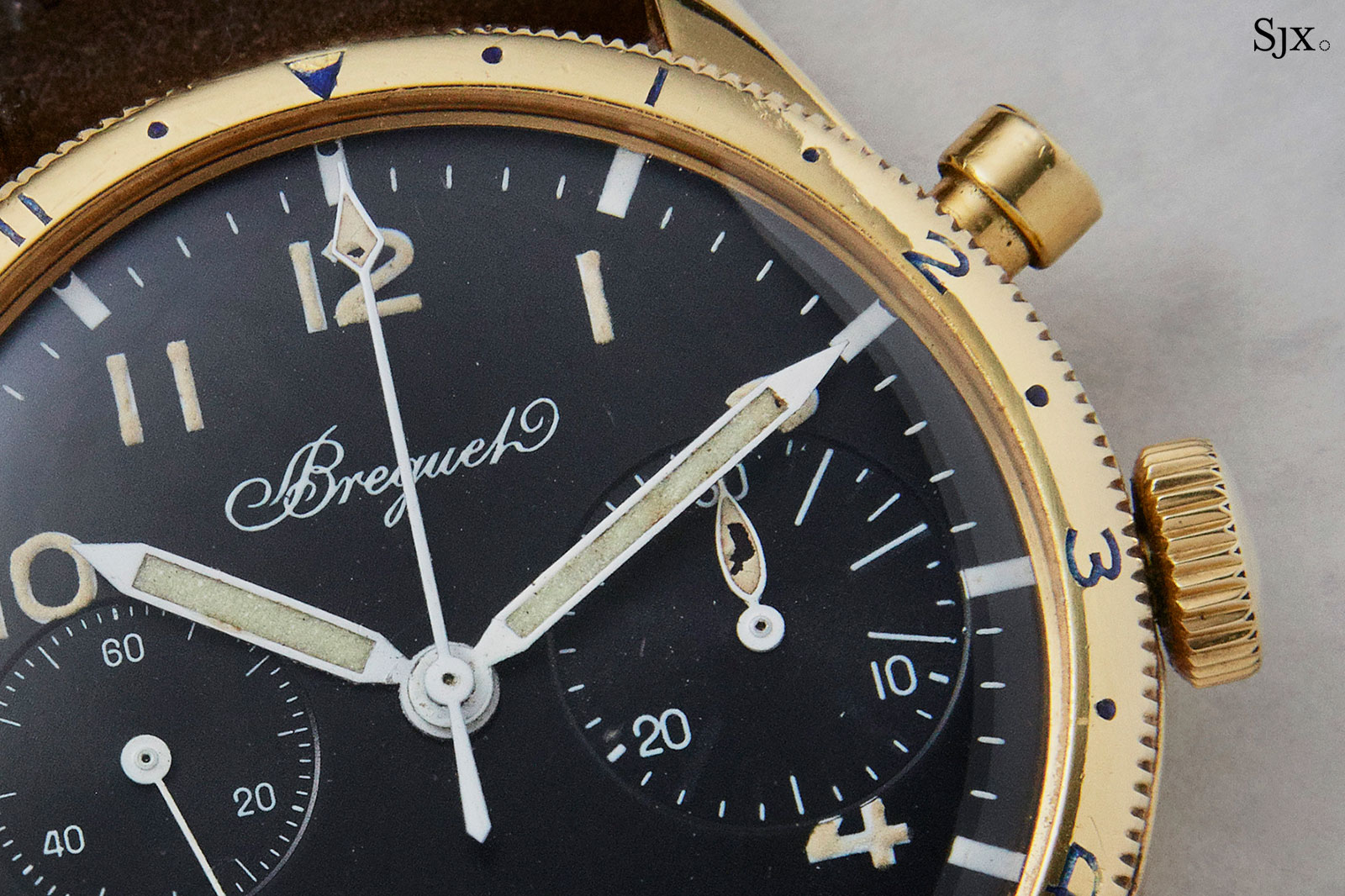 The estimate is SFr40,000 to SFr60,000.
---
Lot 140 – Urwerk UR-110 RG
This is the very watch Robert Downey Jr. wore as Iron Man in the 2017 film Spider-Man: Homecoming, and it's being sold for a good cause.
As told by Urwerk's head of communications, Yacine Sar, the actor himself had personally asked for the UR-110 in red gold to wear during filming, since the colours of the watch match the Iron Man suit. After filming was complete, the watch was returned to Urwerk, while Mr Downey received another Urwerk as a gift.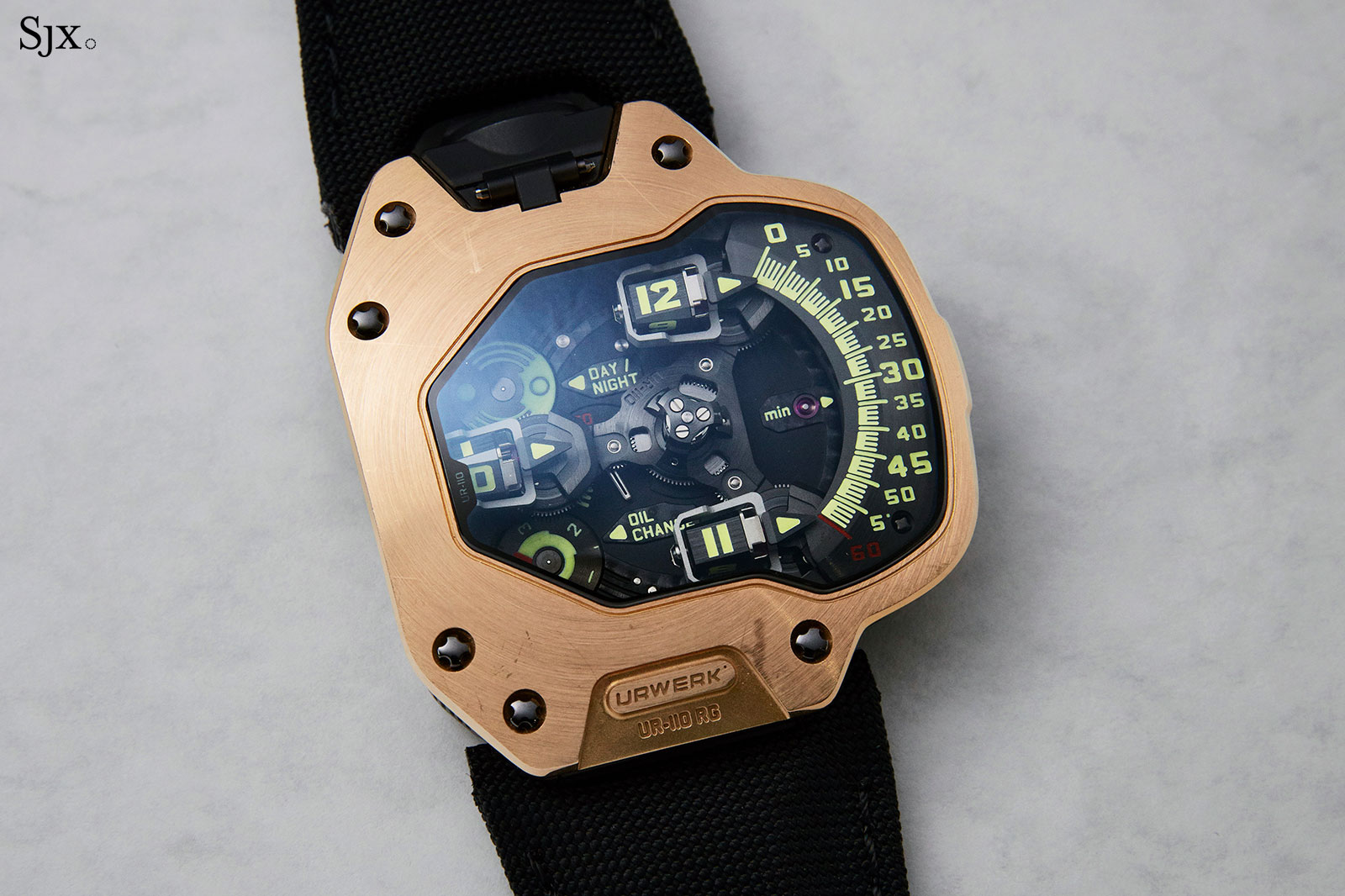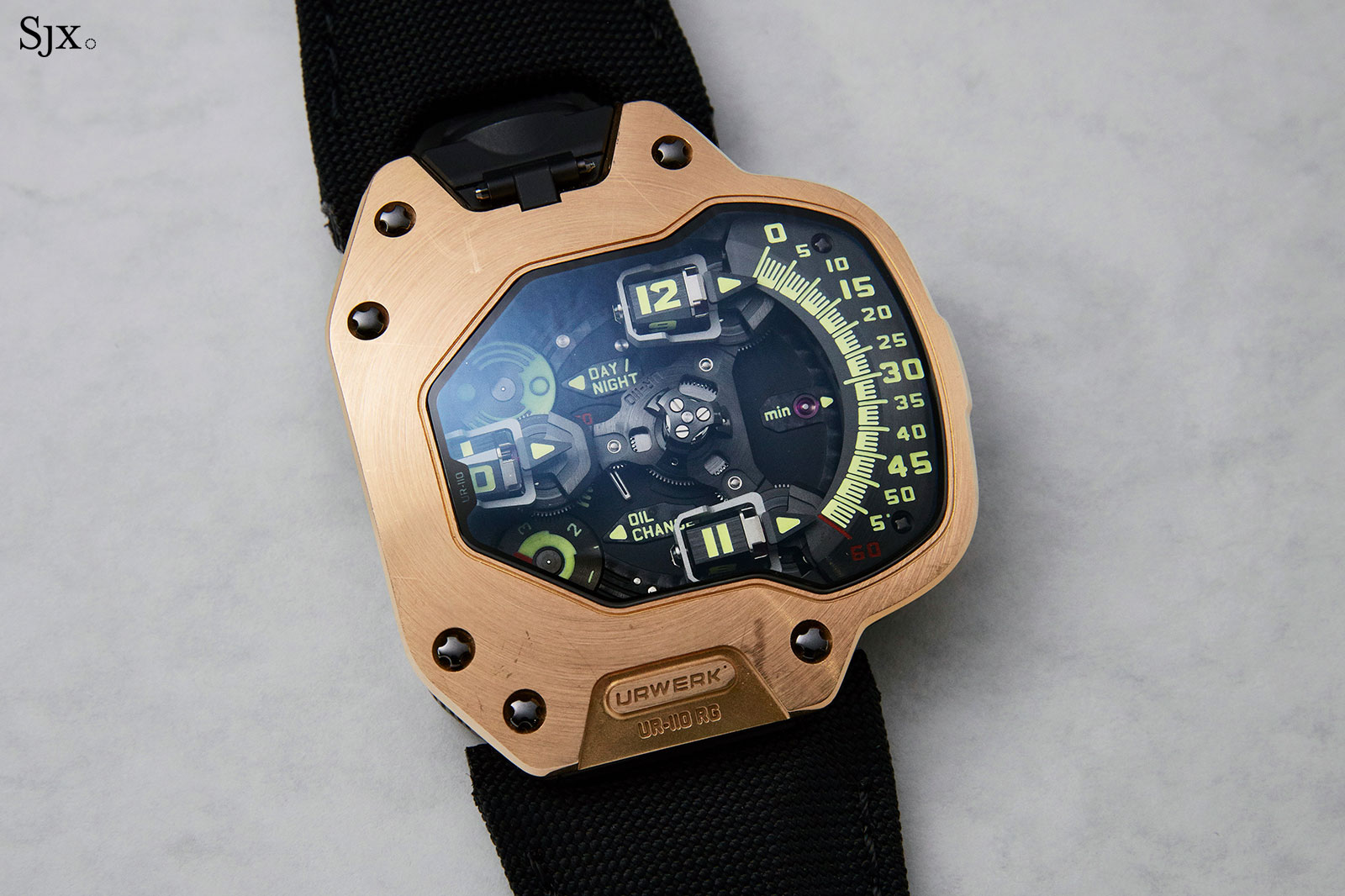 The UR-110 was a limited production model, available in several guises, but the model has been discontinued for some time. It's unusual in combining both of Urwerk's signature time display mechanisms, the satellite cubes and wandering hours.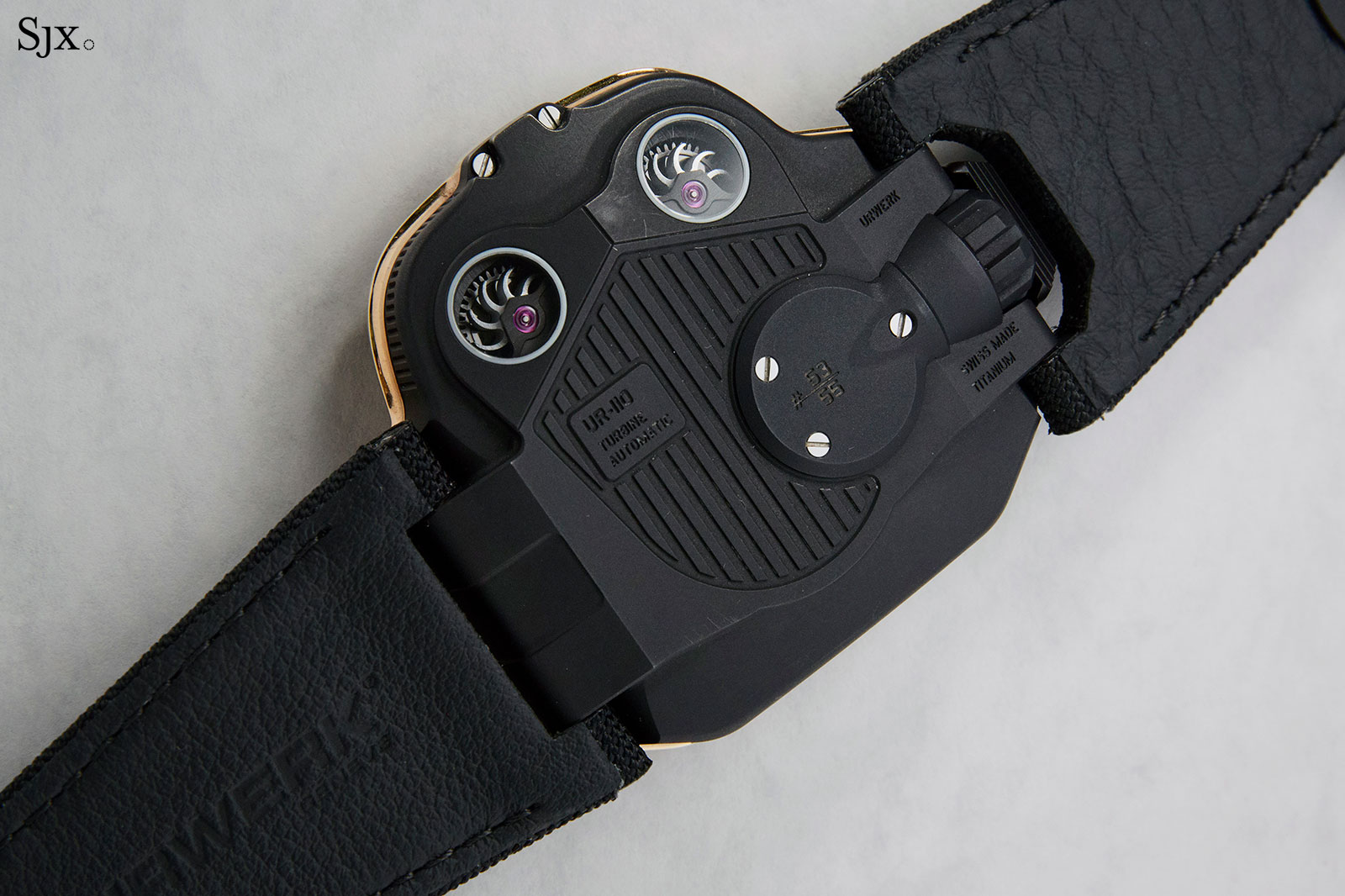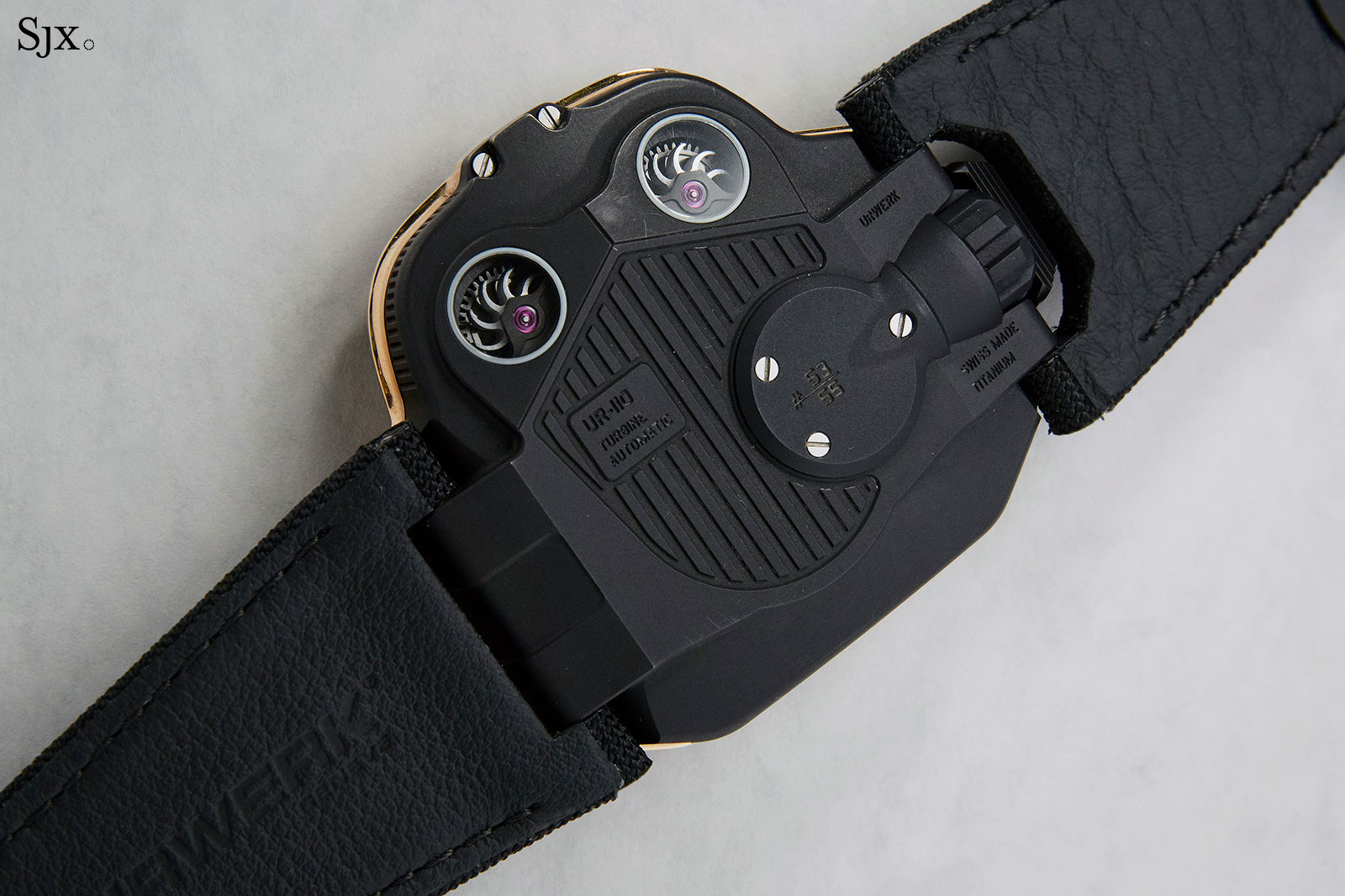 One of a limited edition of 50 watches with a gold front plate and a black-coated titanium case, the UR-110 used in the movie is being sold as is, with scratches and scuffs that were presumably put there by Mr Downey. Proceeds from its sale will go to Manusodany, a charity in Haiti that provides education to poor children and orphans. It's estimated at SFr50,000 to SFr100,000.
---
Lot 180 – Rolex ref. 6062 triple calendar moon phase in steel
There are two Rolex ref. 6062s in this sale, but this is the rarer, and far more valuable, example. Much less common in steel than in gold, the ref. 6062 was a triple calendar moon phase, powered by an in-house movement, with a water-resistant Oyster case (the ref. 8171 had a snap back), a combination of features that have given it near mythical status. The second most expensive Rolex ever sold at auction, the "Bao Dai", is a unique variant of the ref. 6062.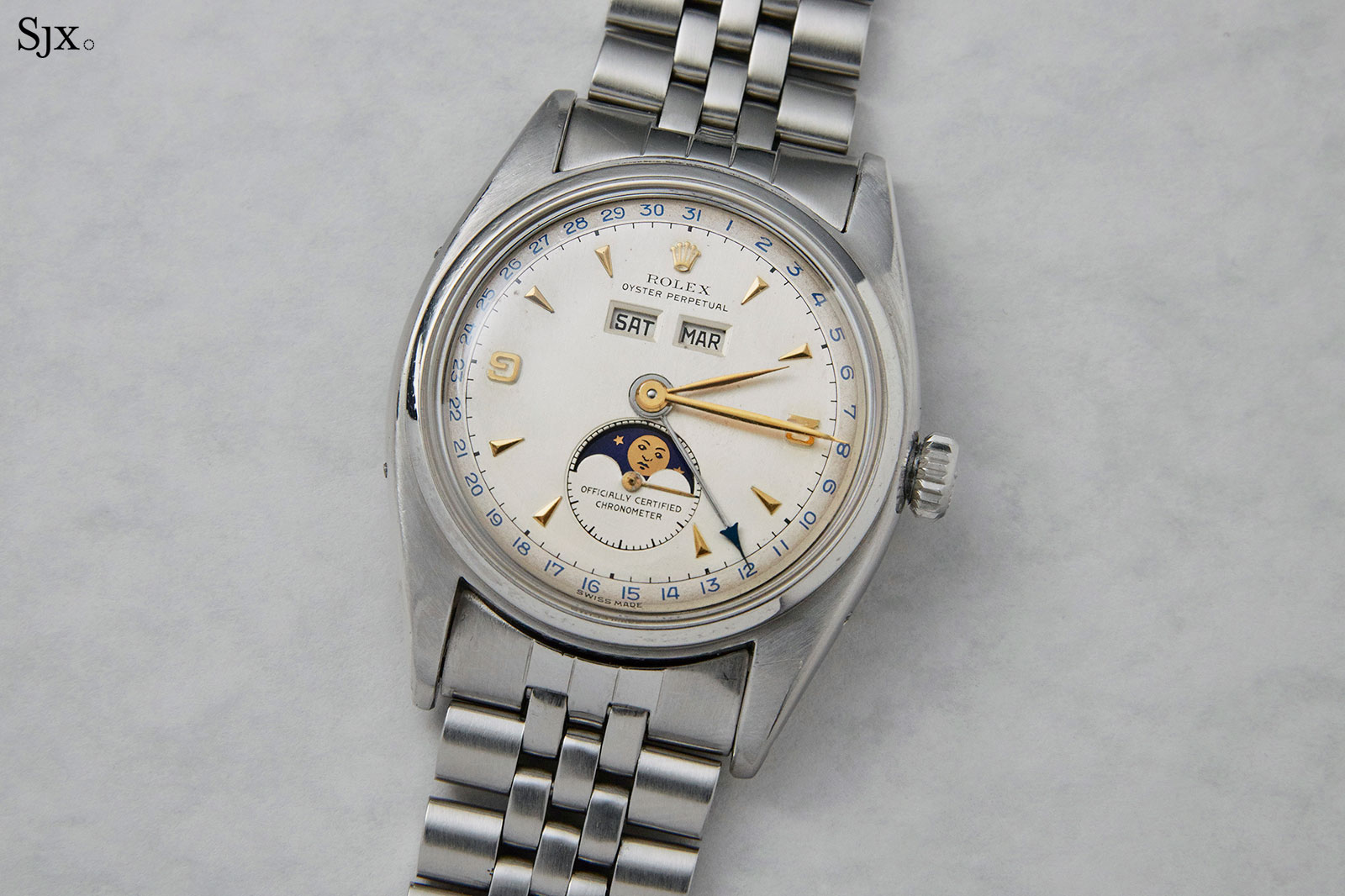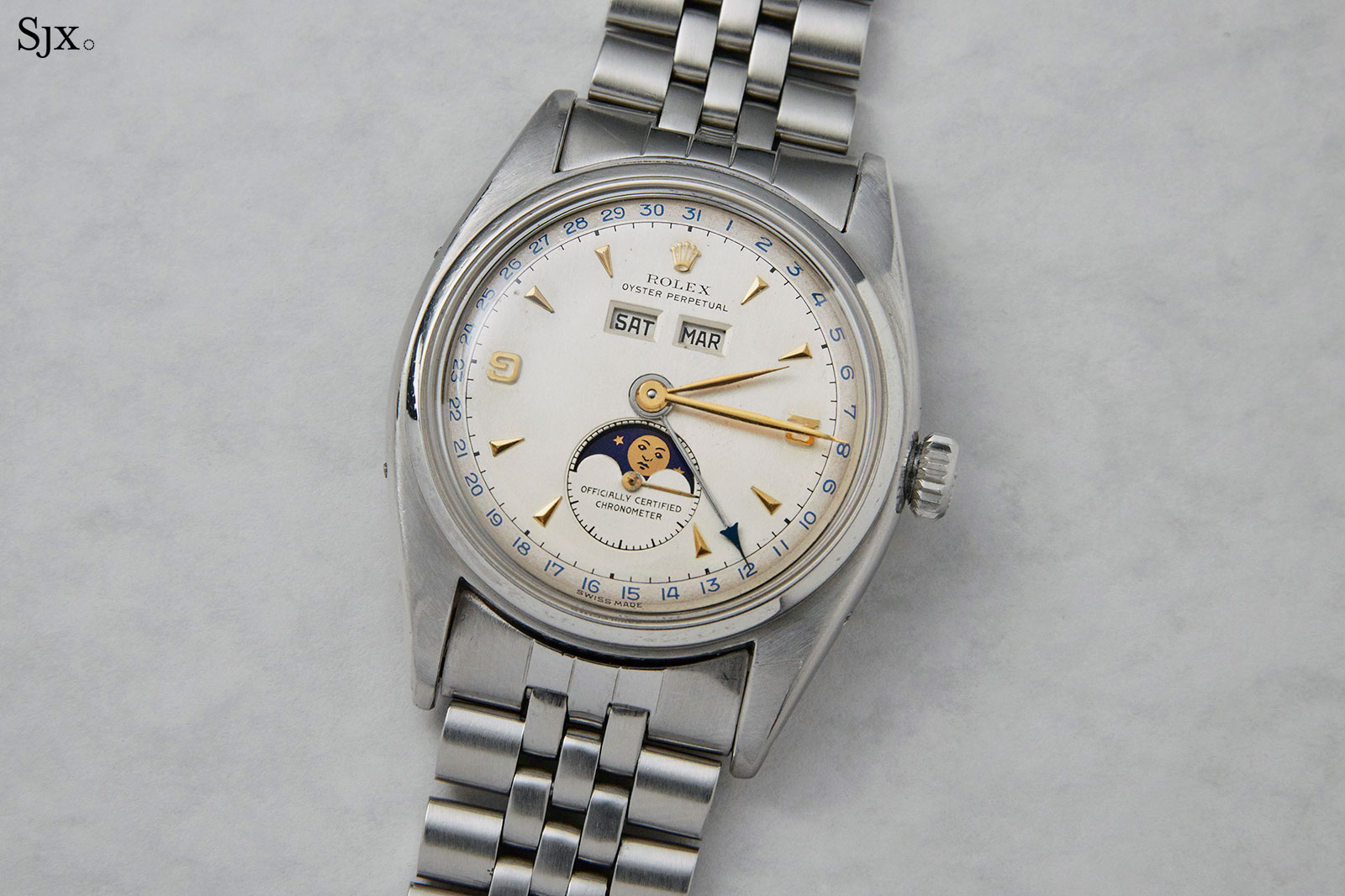 This example is also in excellent condition, inside and out. The dial retains its original colours and surface finish – the chapter ring for the date has a different, grained surface – while the case still has its original proportions.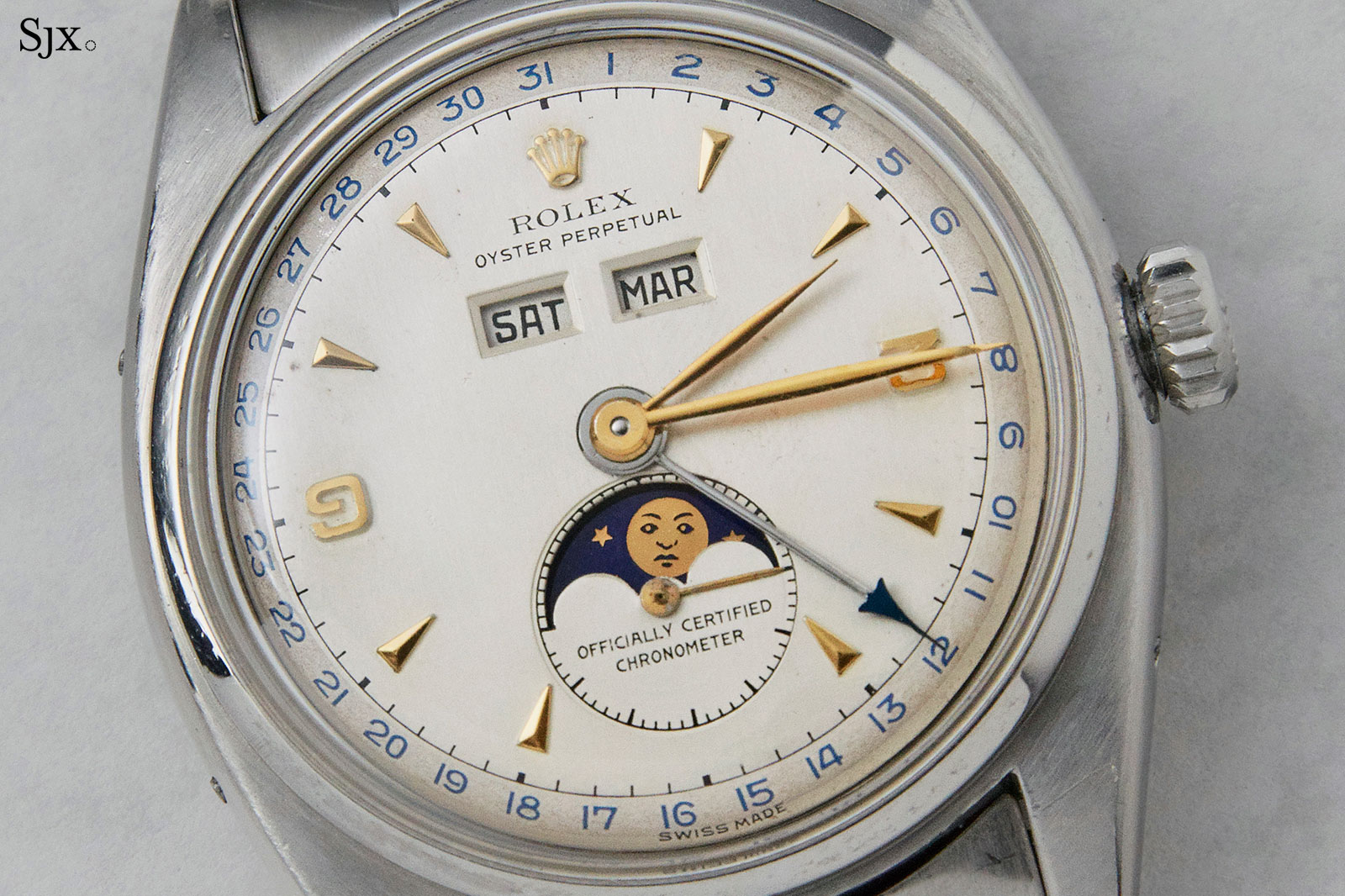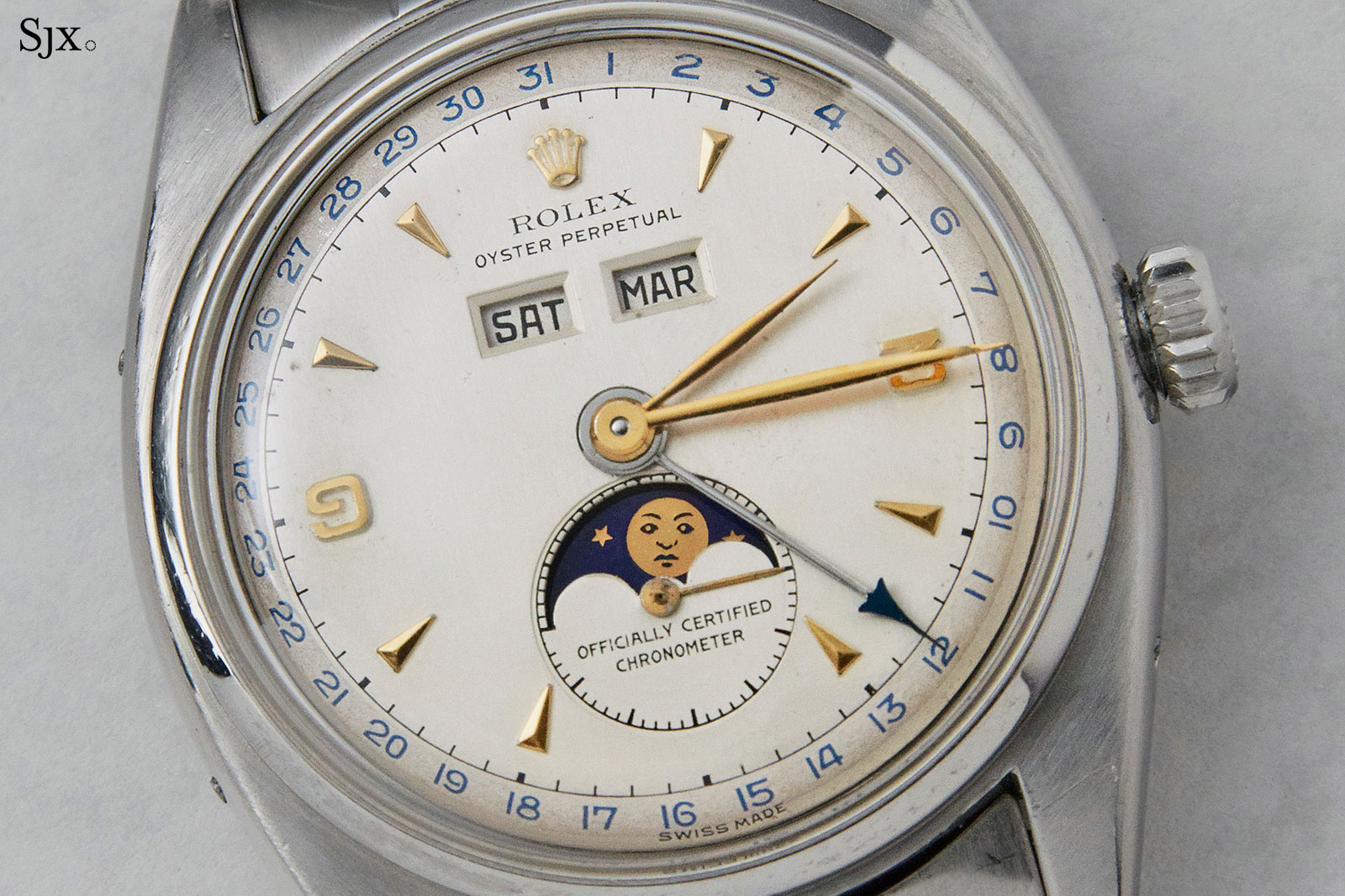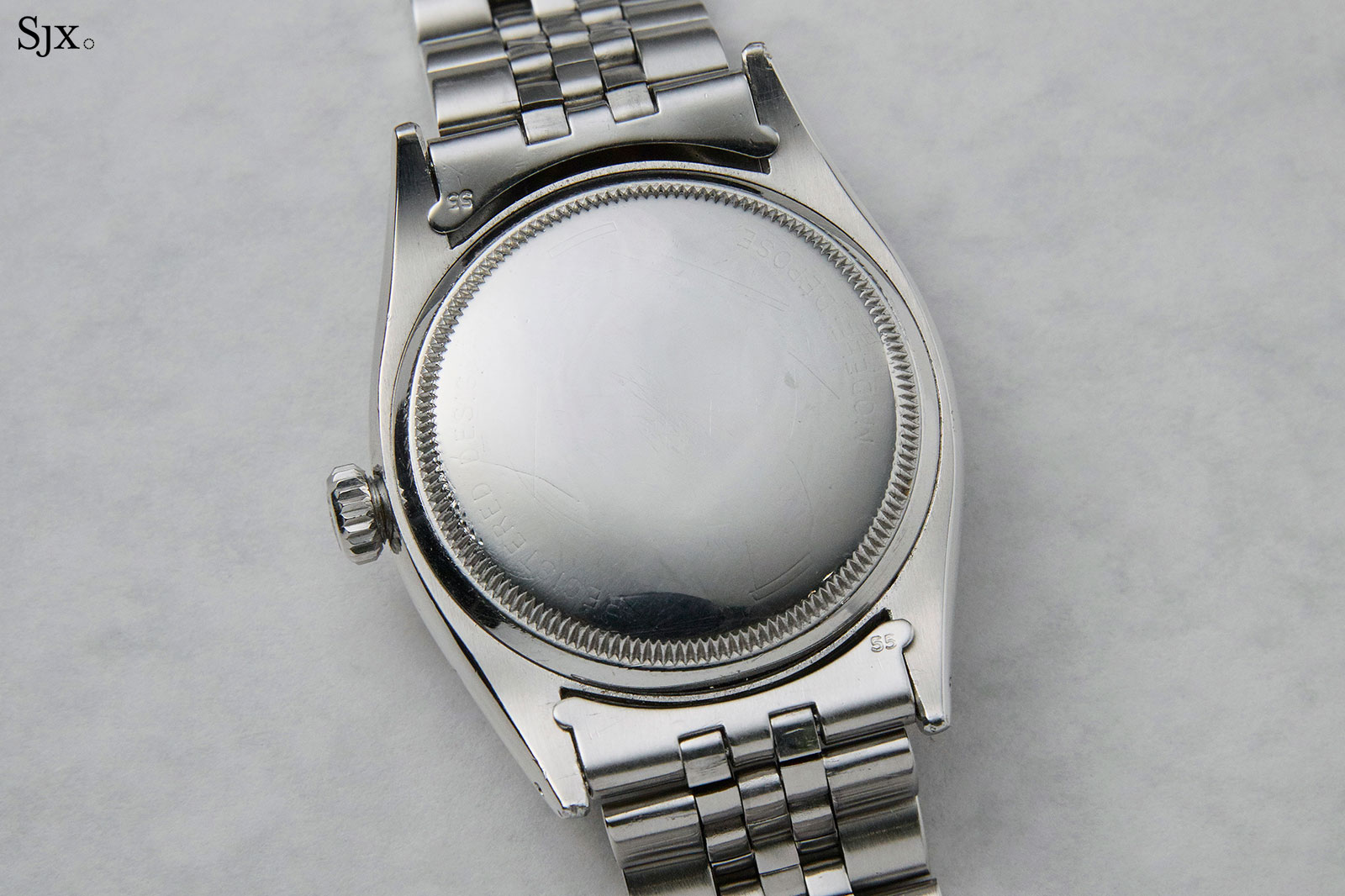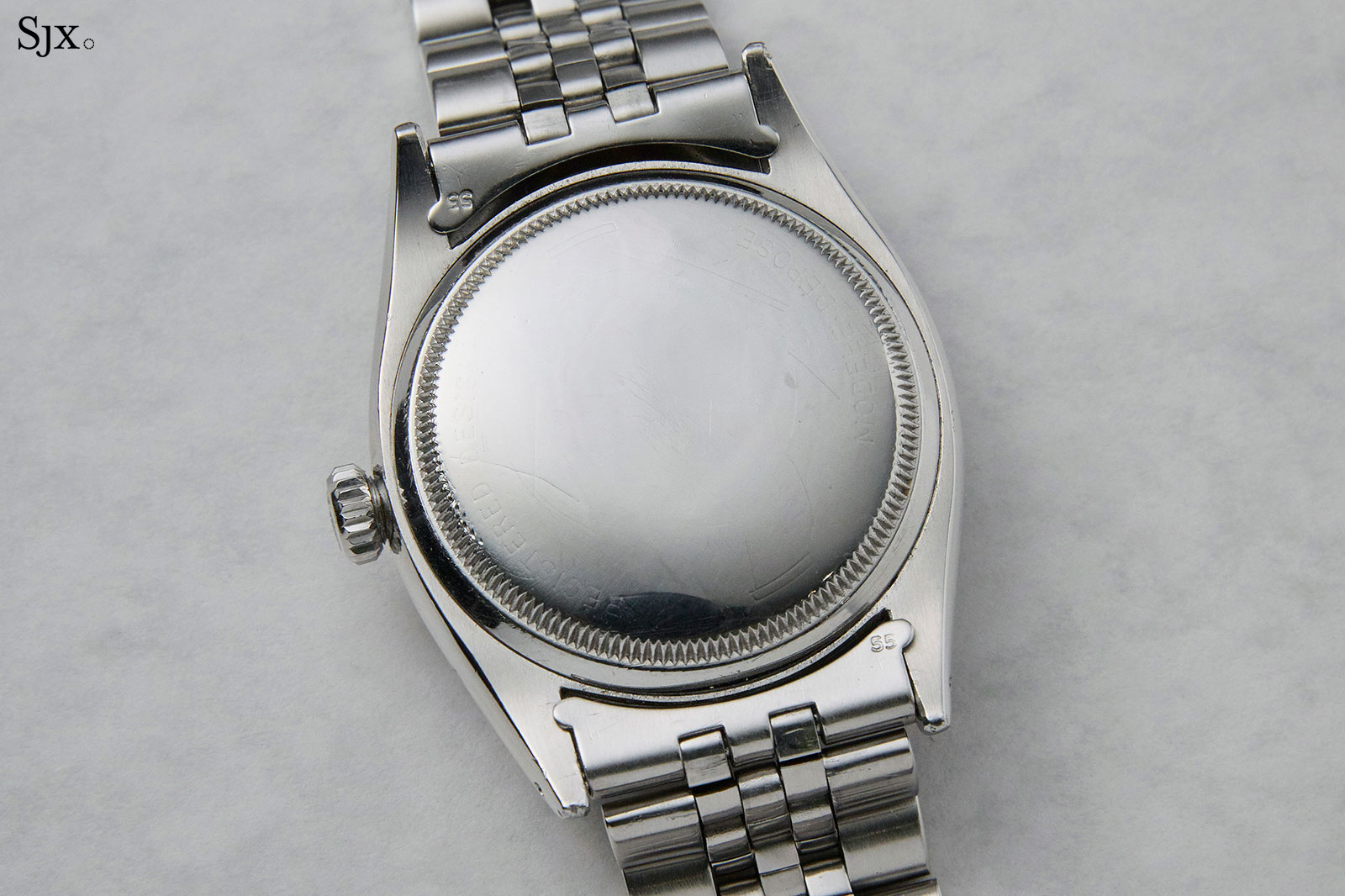 In fact, even the lightly etched lettering on the case back is still present.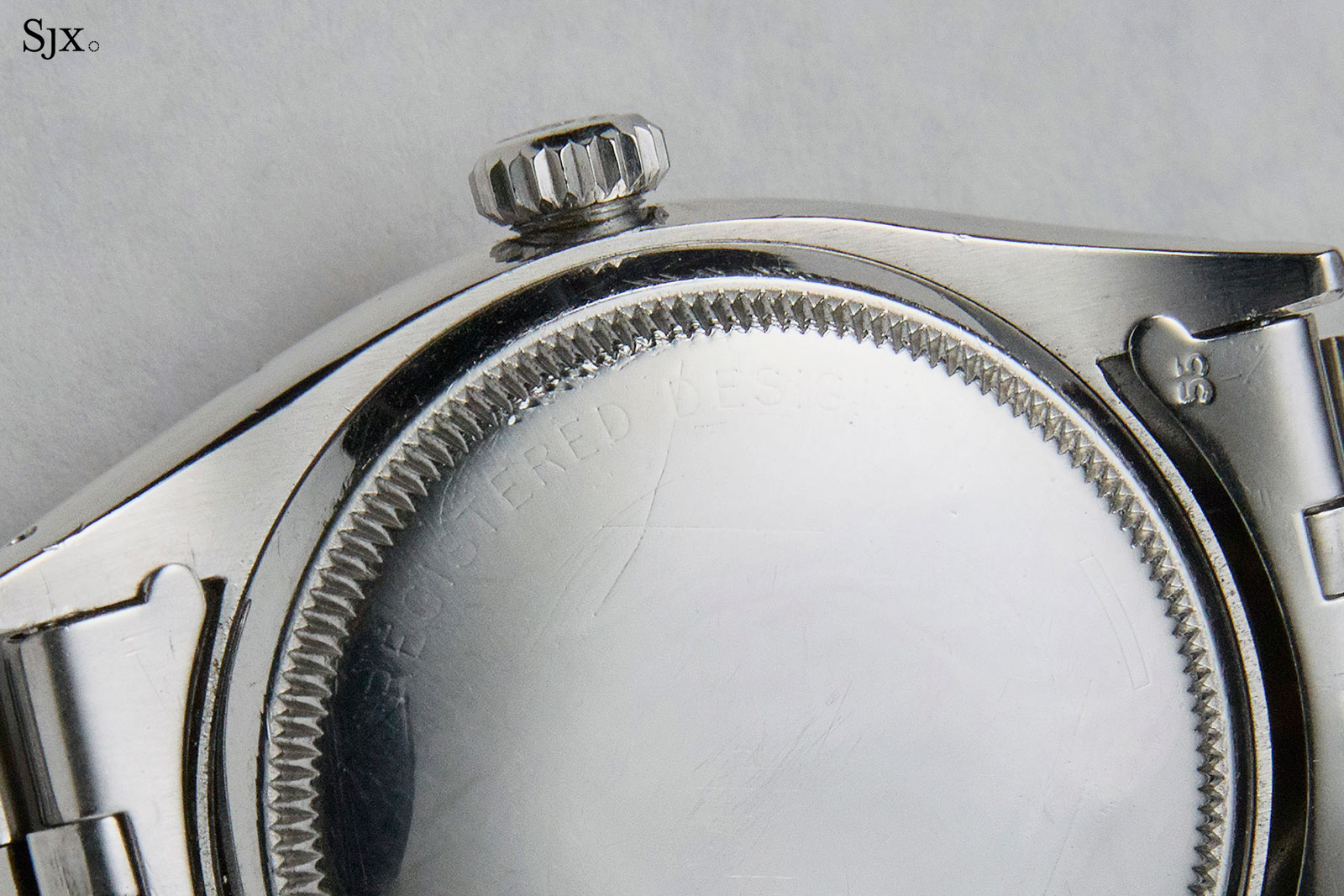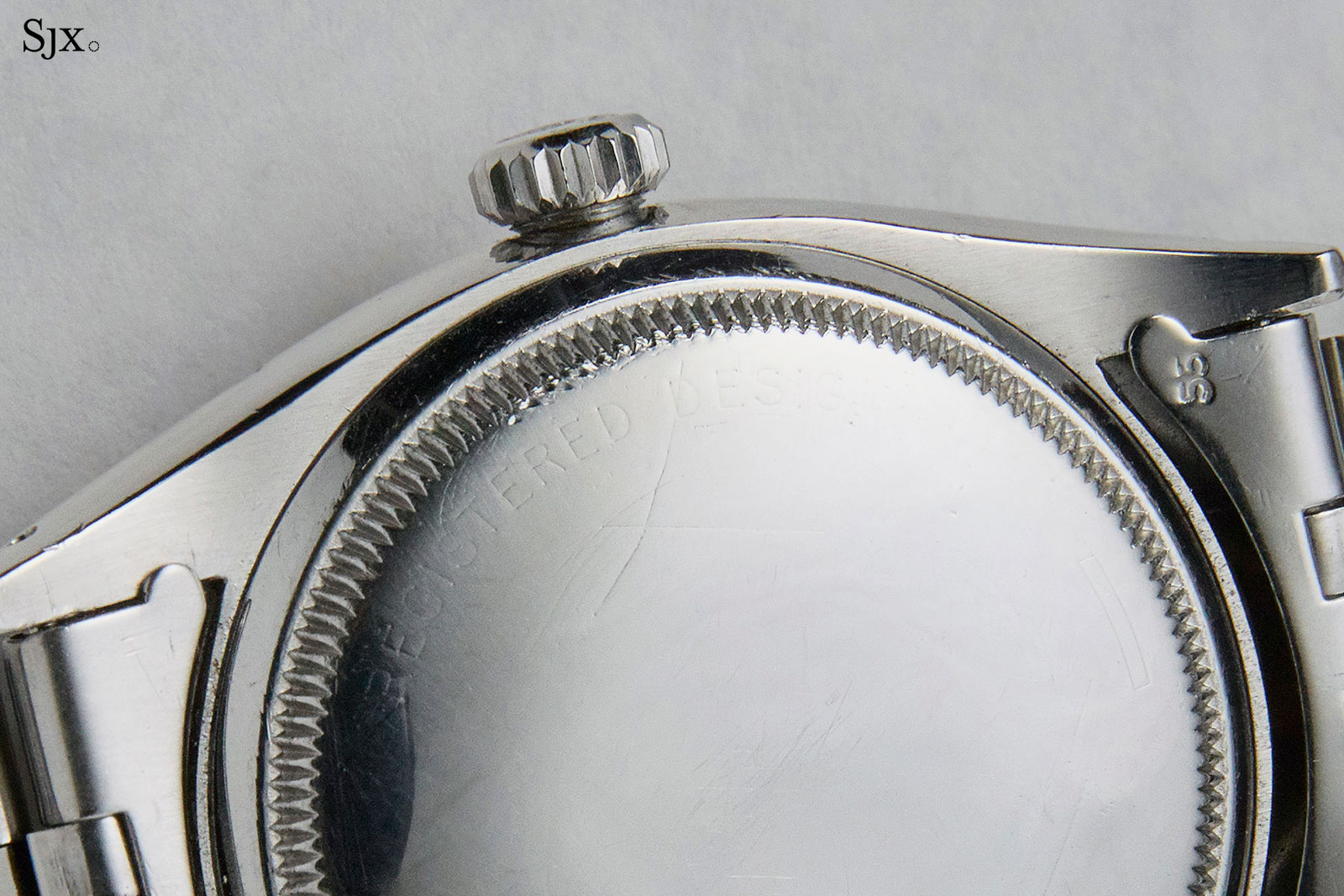 Last year Phillips sold a similar ref. 6062 in steel for SFr1.93m, fees included, though that arguably had a slightly cleaner dial. The estimate for this is SFr700,000 to SFr1.4m.
---
Lot 187 – Vacheron Constantin Patrimony Minute Repeater Perpetual Calendar ref. 30020/000P
Probably one of the biggest value buys in the auction, this a top class grand complication for a fraction of its original retail price.
The movement inside is the ultra-thin cal. 1755, developed by Vacheron Constantin with the help of complications specialist Dubois-Depraz. Though it was unveiled in 1992, the movement was based on the vintage, 13"' Vacheron Constantin repeating movement of the 1940s and 1950s, explaining its eminently traditional construction and layout.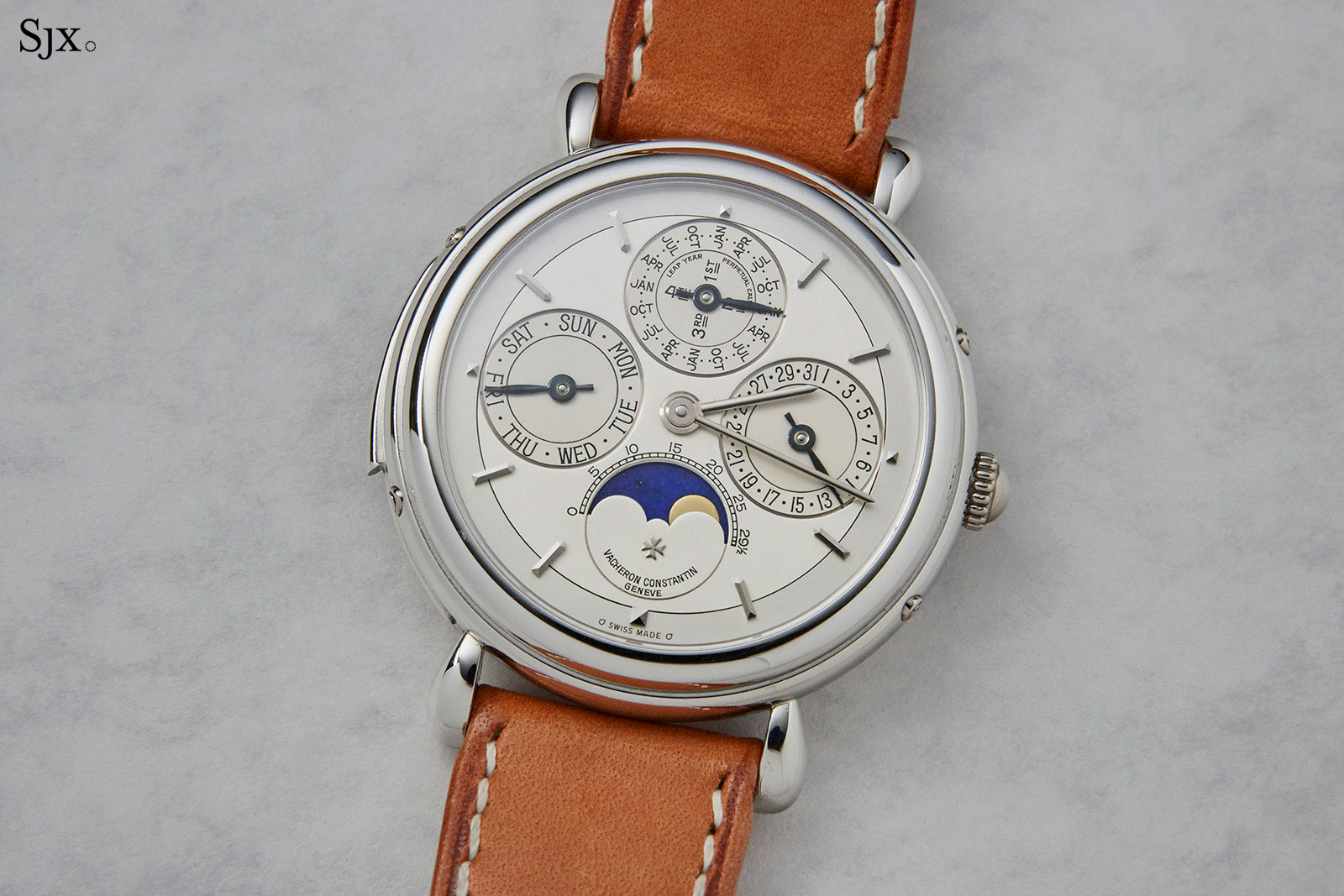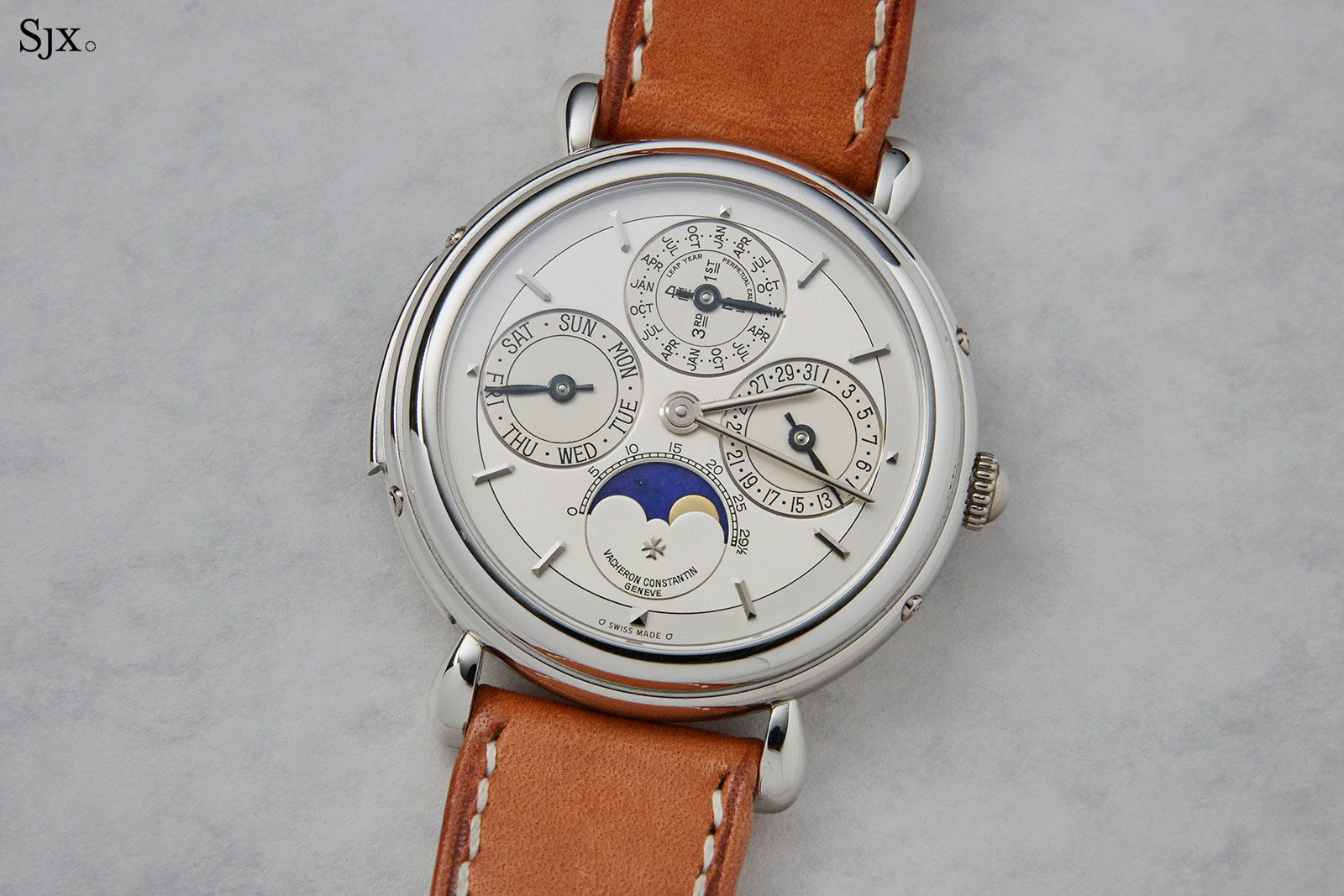 Only 200 of the cal. 1755 were made, and used at a modest rate, being put into watches over the next 20 years or so. Seventy-seven of the movements were combined with a perpetual calendar module, the majority being in gold cases. The style is typical of Vacheron Constantin watches of the 1990s; heavily reminiscent of mid 20th century designs – teardrop lugs were a favourite in the 1990s – but with a modern dial style.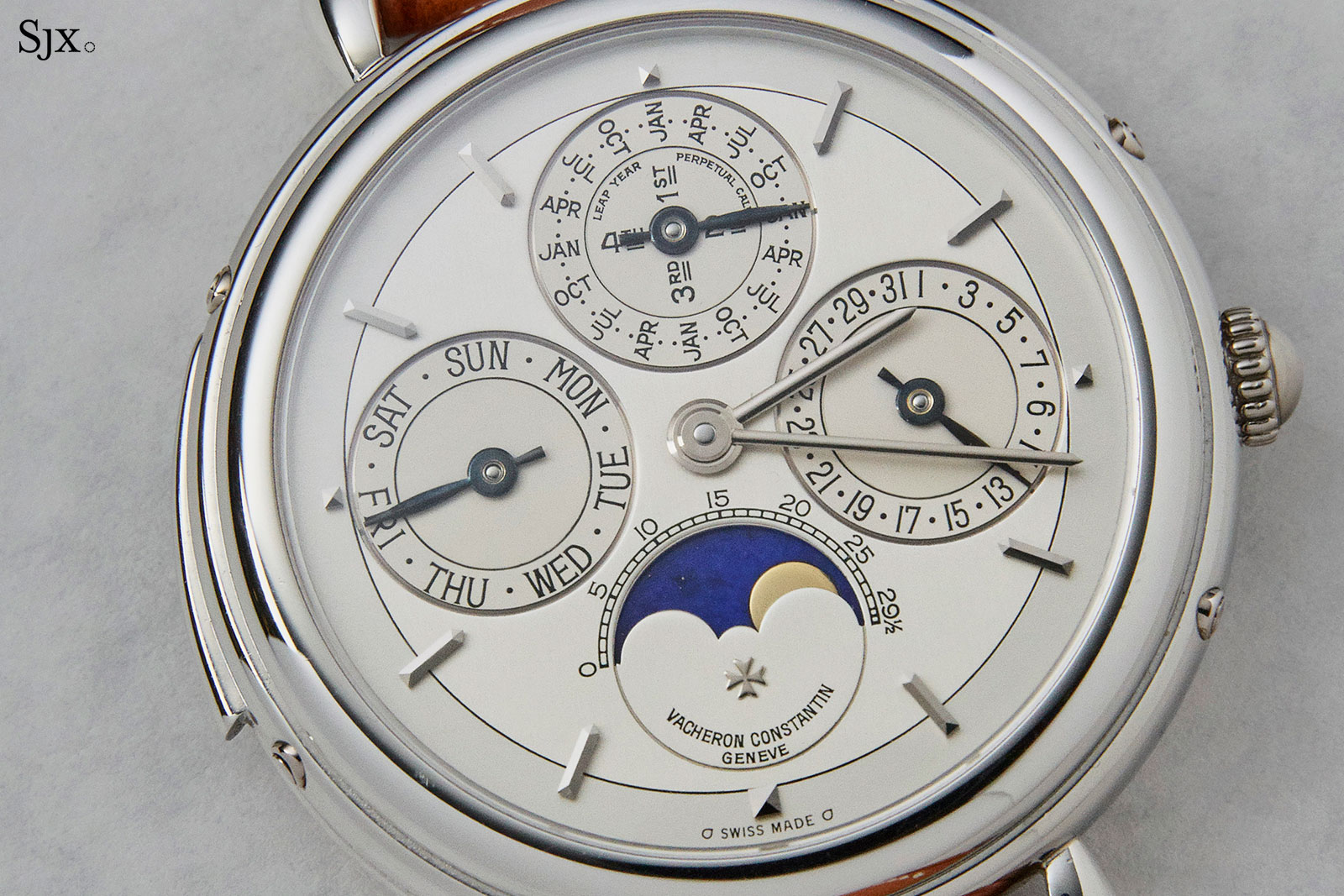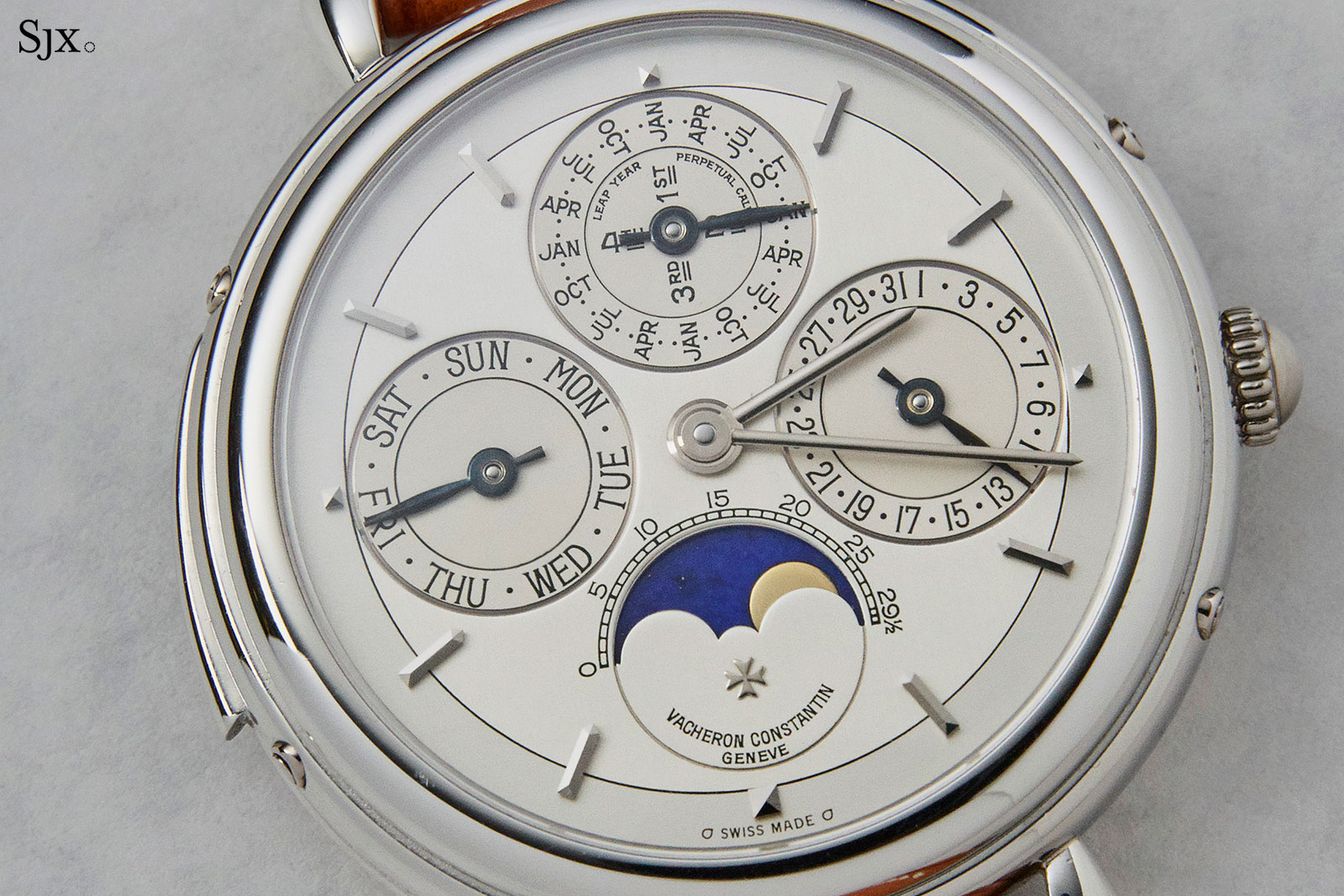 This example is in platinum, and accompanied by a replacement solid case back custom made by Vacheron Constantin, after the owner lost the original back.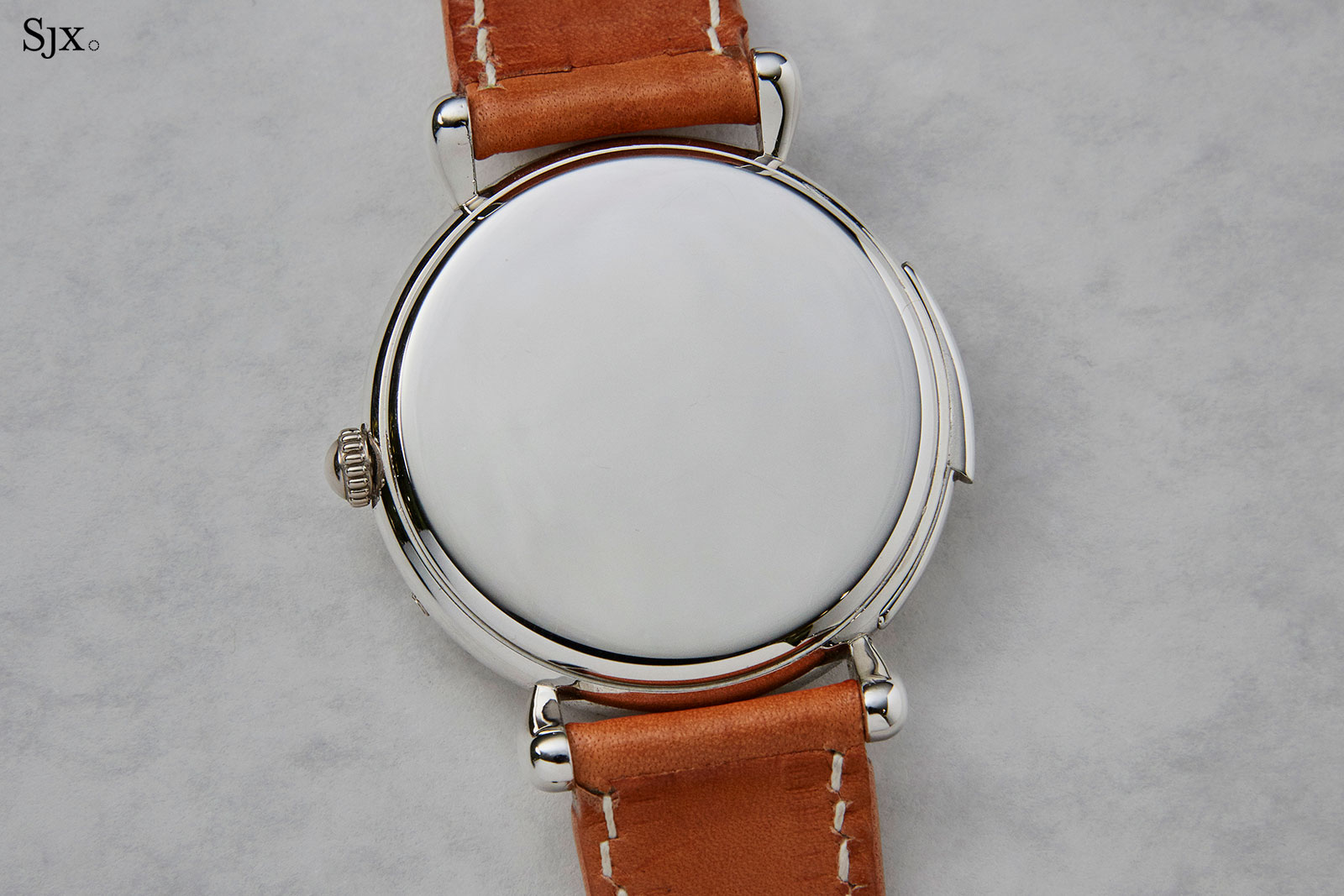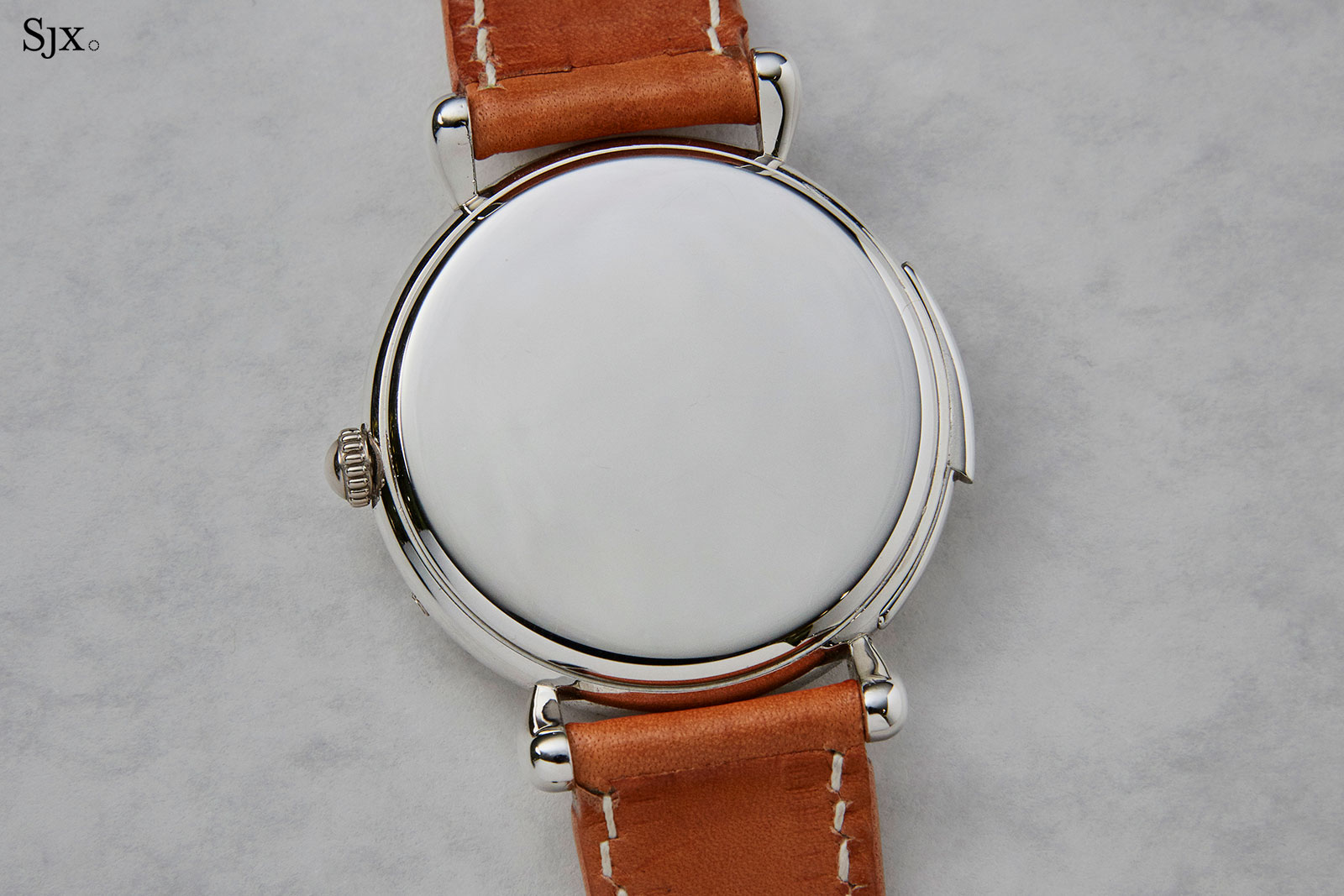 The estimate is SFr120,000 to SFr180,000.
---
Lot 188 – Patek Philippe ref. 3970P with a custom dial
After an 18-year production run, the ref. 3970 was discontinued in 2004. But some of Patek Philippe's very best clients continued to be able to buy the reference, with custom dial designs at that.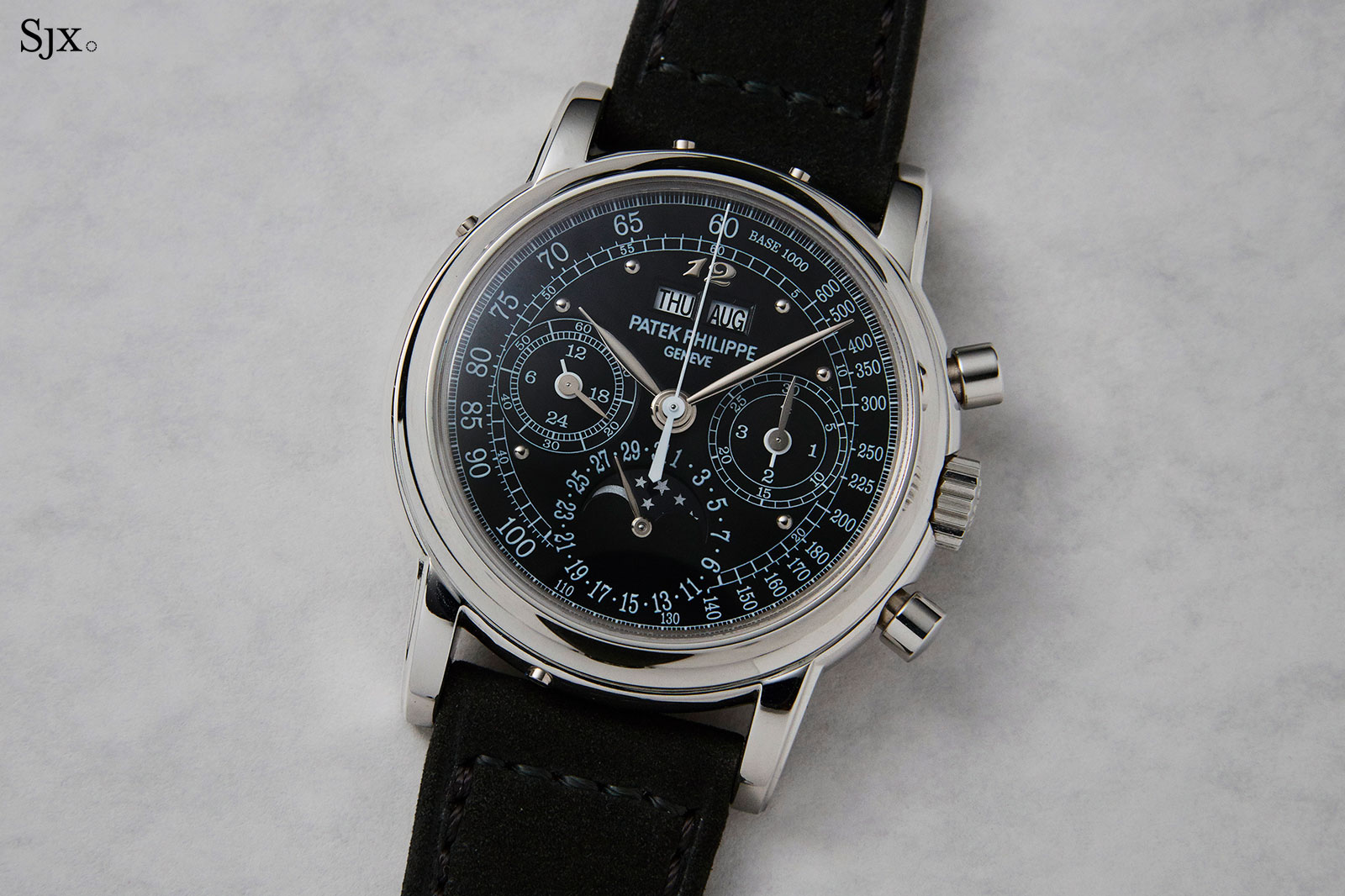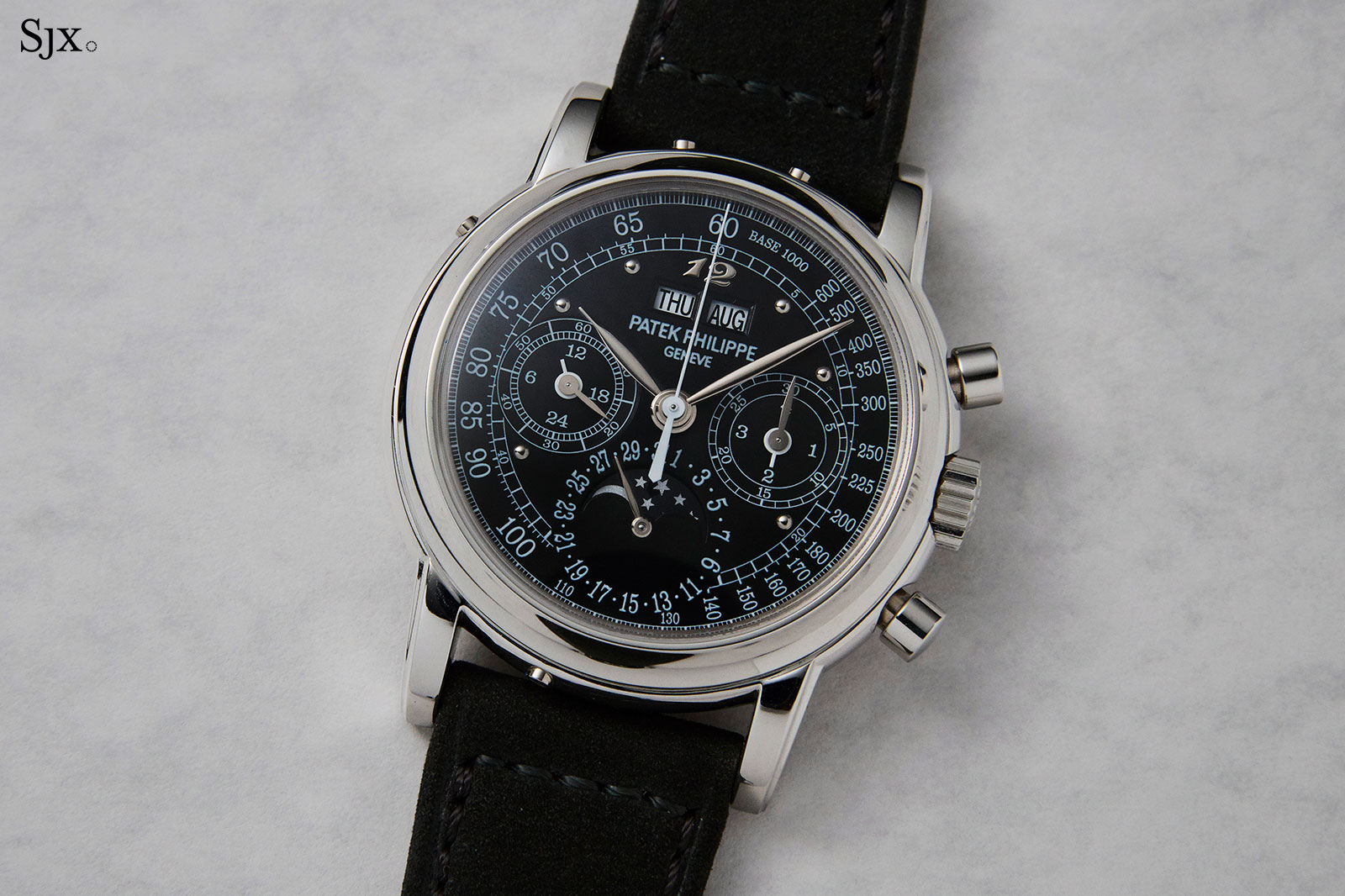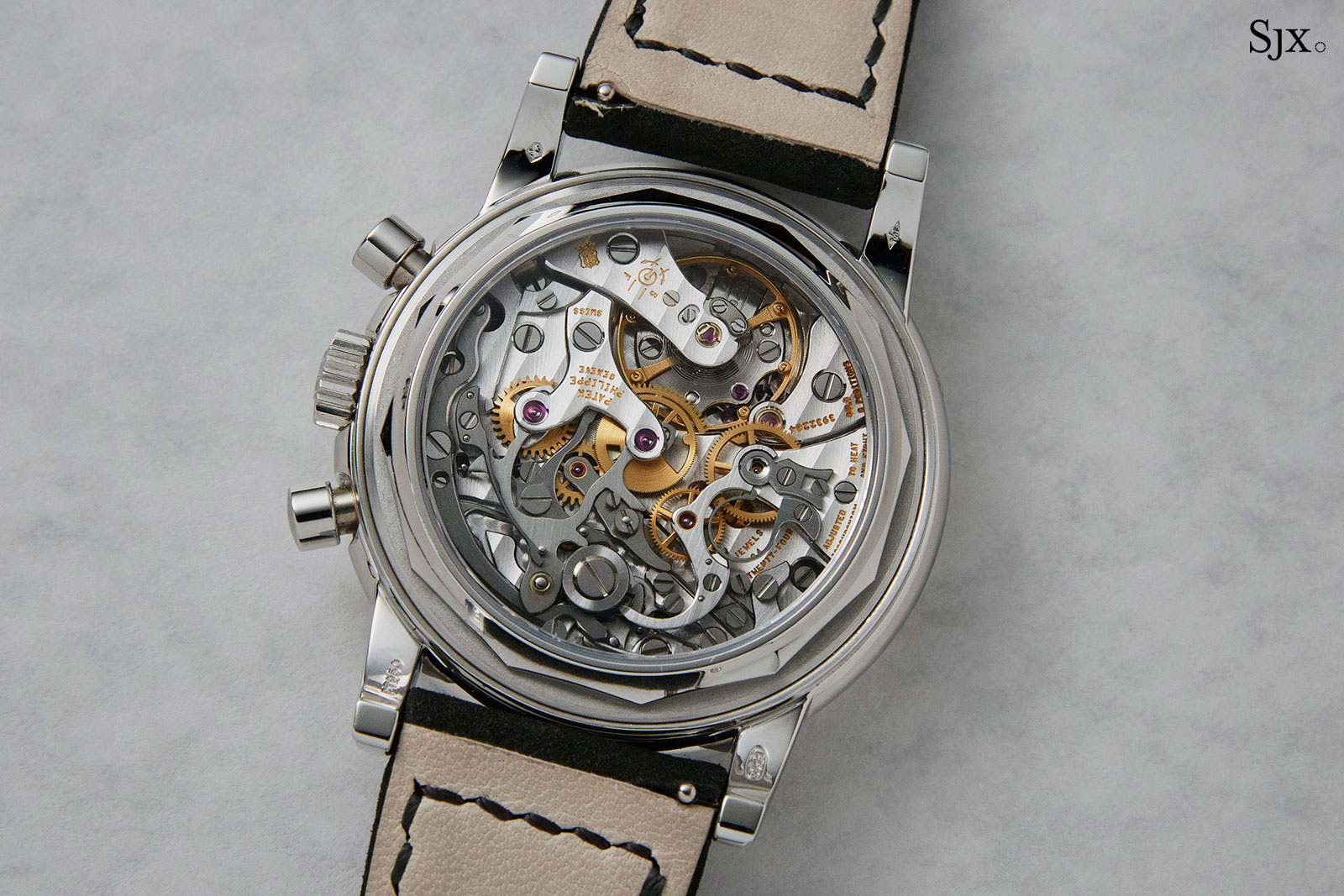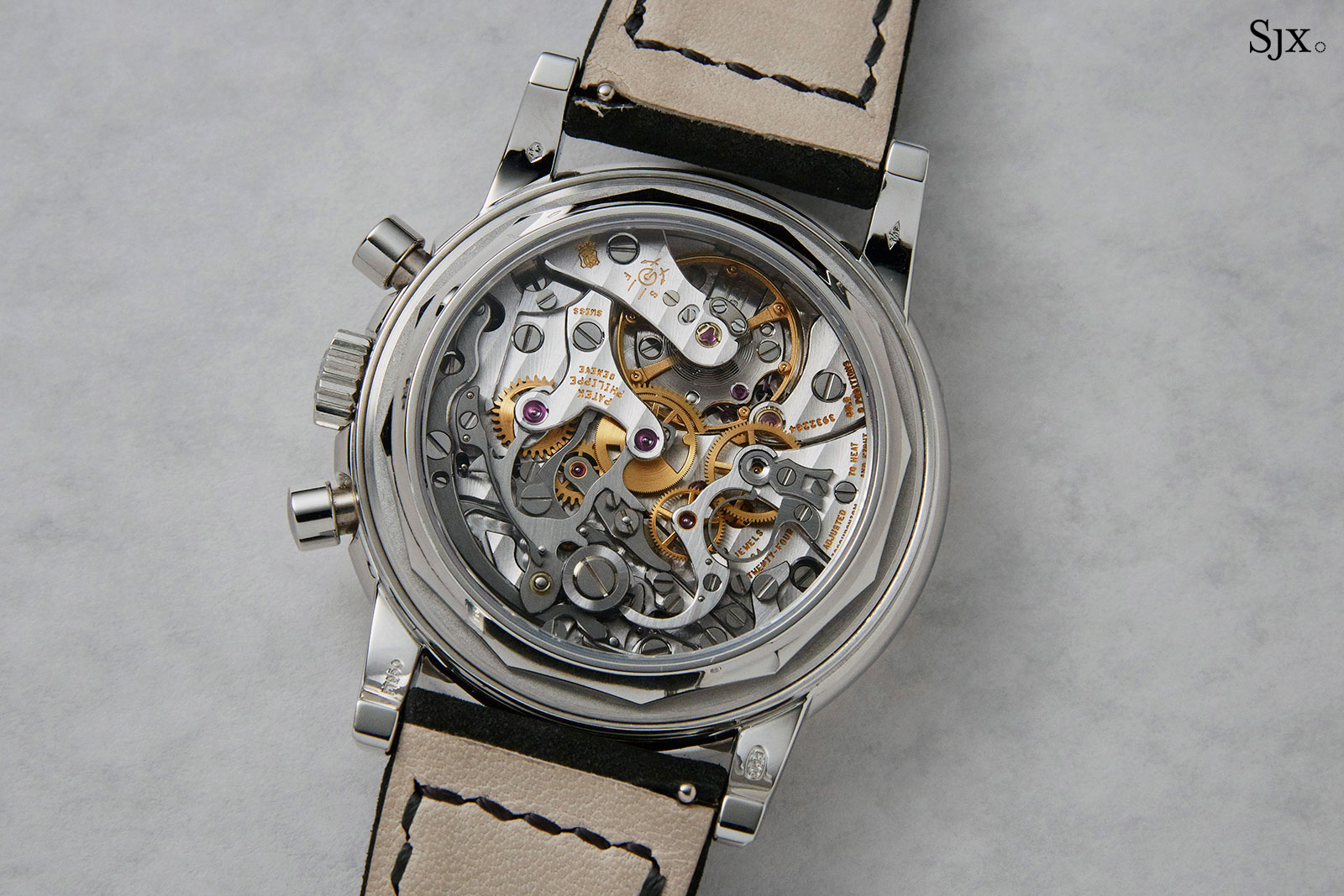 This ref. 3970P was made in 2014 and features a unique black dial that features a Breguet numeral "12" and spherical hour markers. While the same dial design has been found on other watches, most notably on the ref. 3970s and ref. 5004s owned by Eric Clapton, none have this exact combination of dial colour and case metal, making this watch probably unique.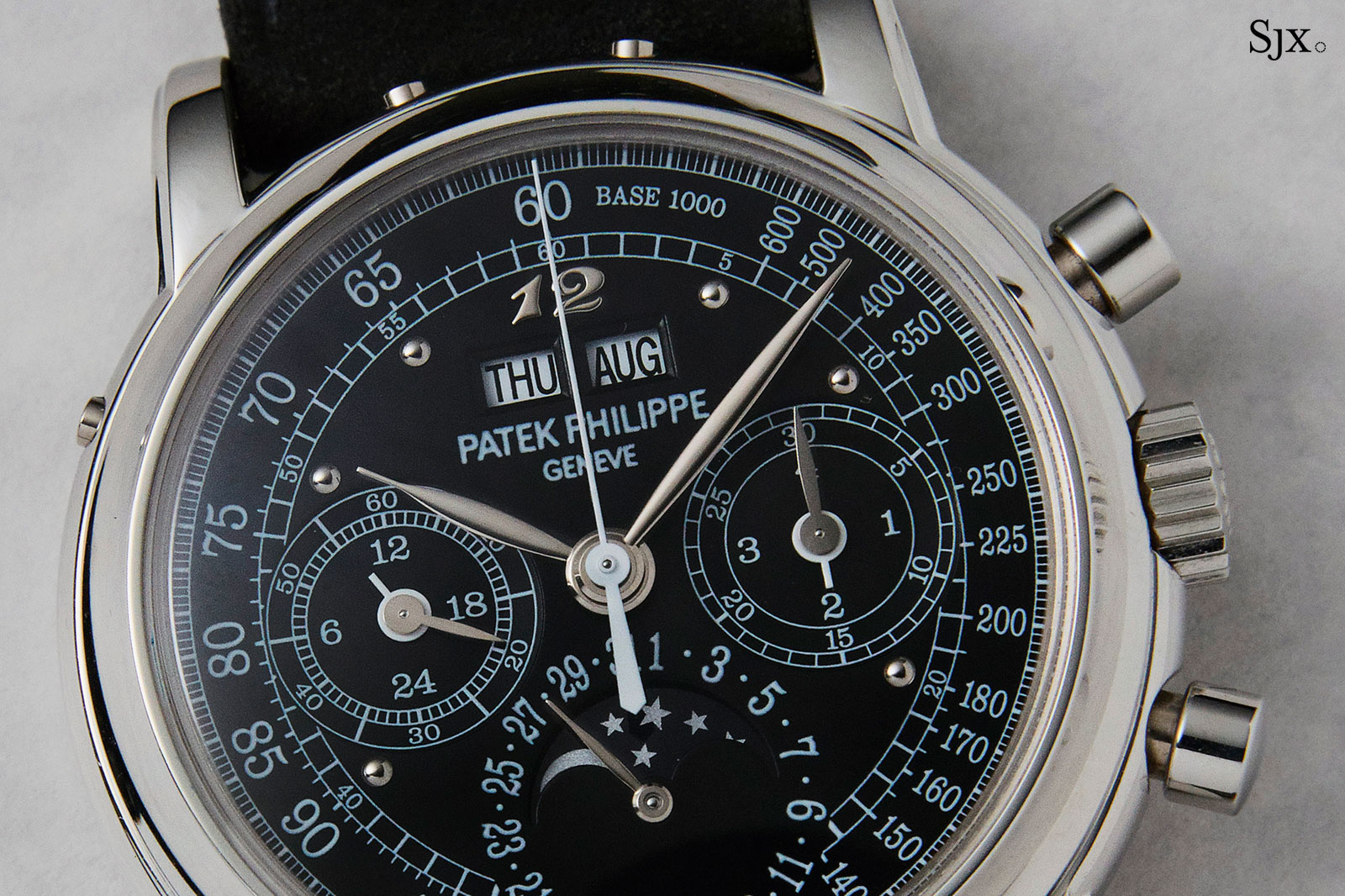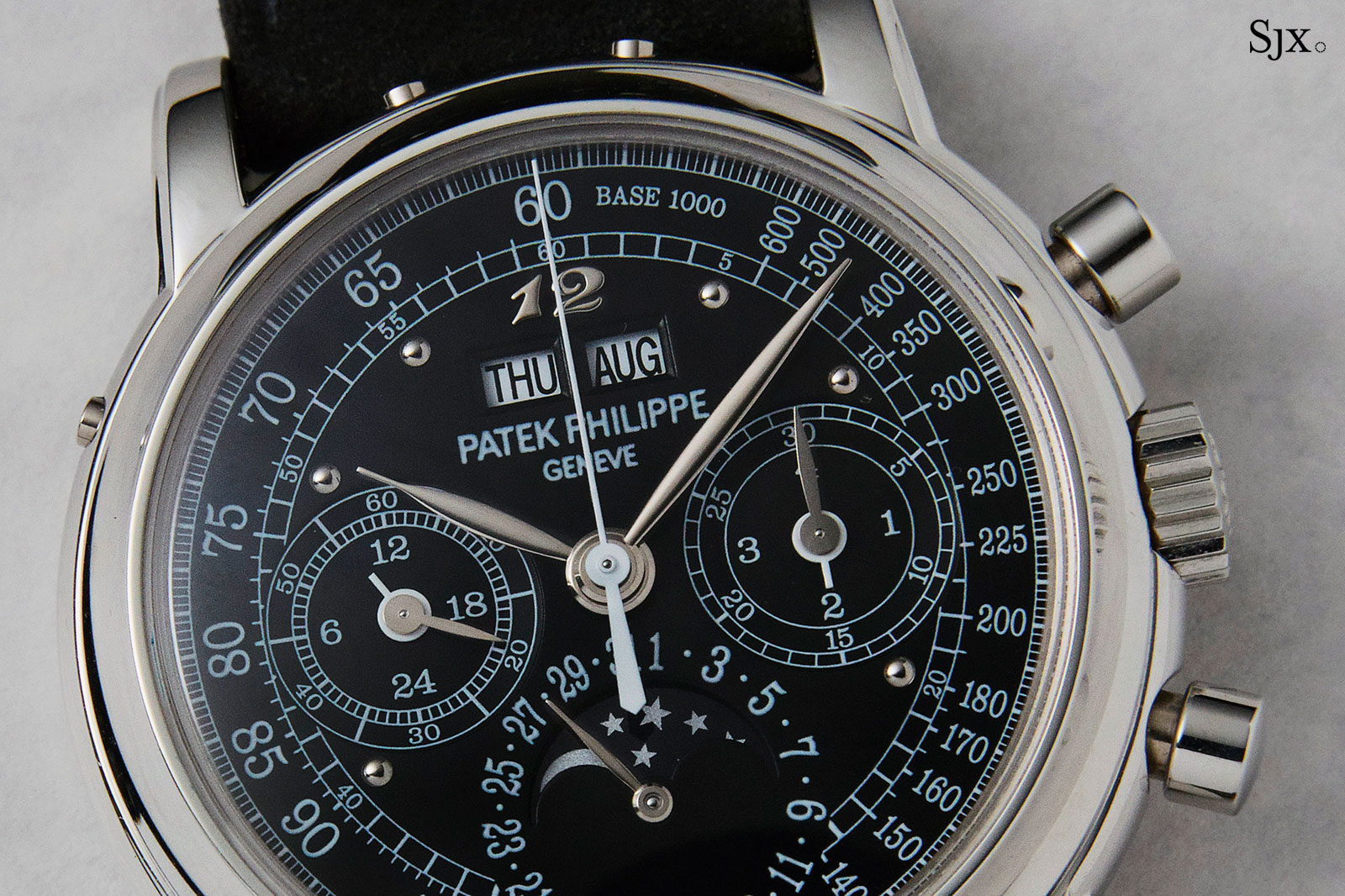 As is usually the case with such custom-order watches, this ref. 3970 is in near mint condition, and complete with all packaging, accessories and paperwork. This is estimated at SFr200,000 to SFr400,000.
---
Lot 197 – IWC Portugieser ref. 325
One of the most striking Portugieser ref. 325s to emerge in recent years, this example from 1944 has a three-tone champagne dial with an unusual design that's more decorative than the typical ref. 325. The dial is also notably well preserved, as is the case.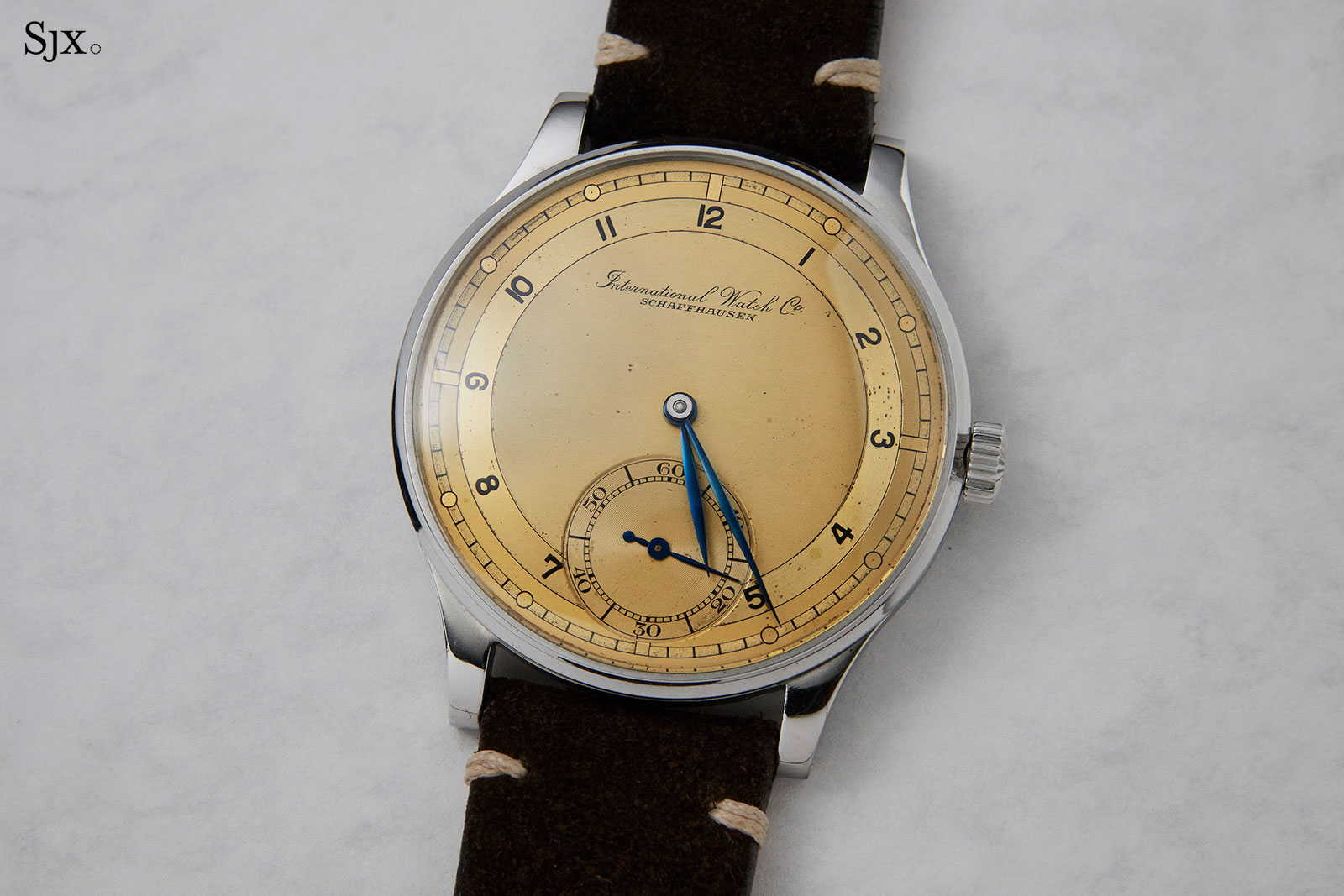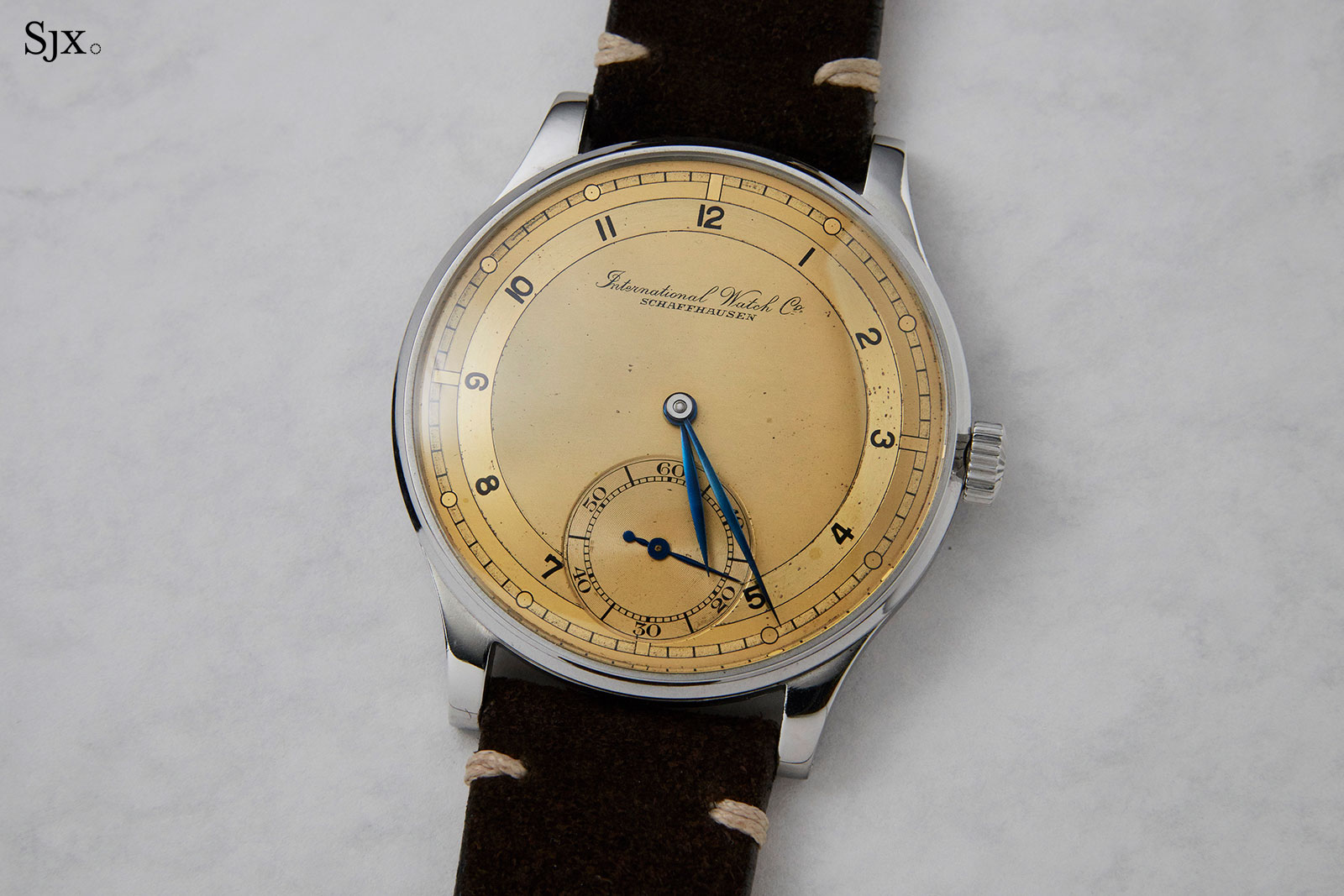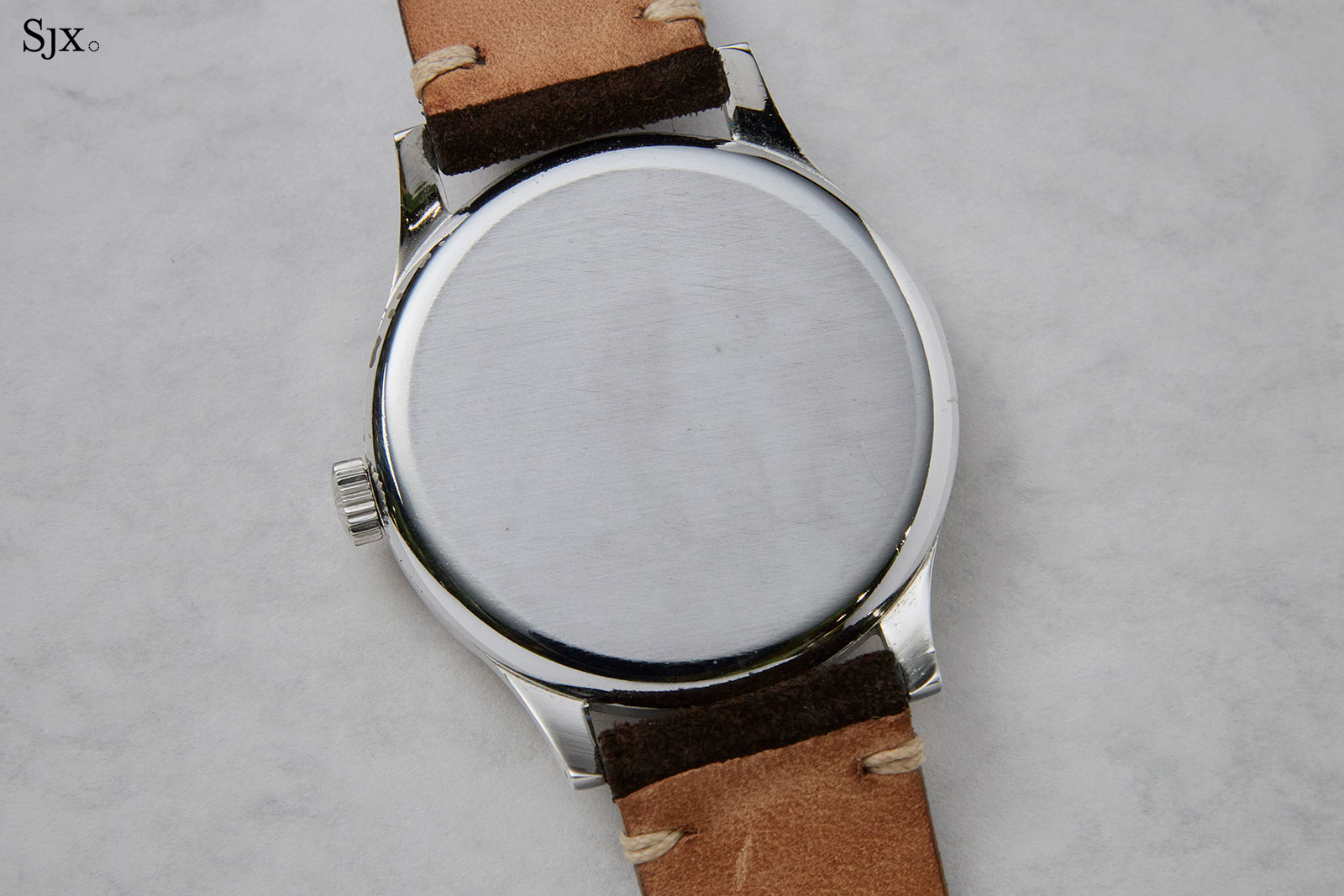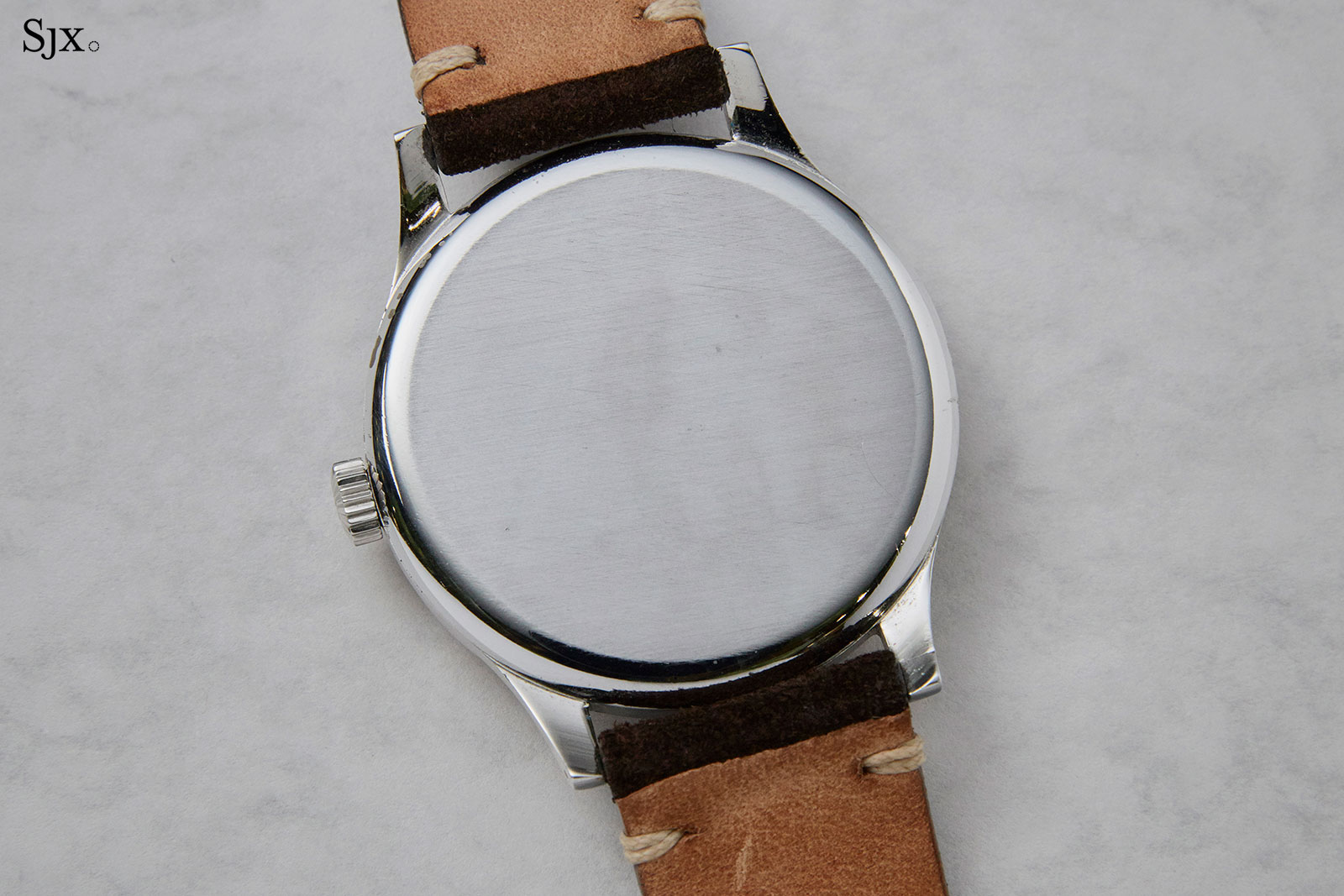 The ref. 325 was the original Portugieser, having been created at the request of a Portuguese merchant in the late 1930s. It was produced until the 1940s, and then again in the 1970s and 1980s, before the limited edition of the modern era in 1993.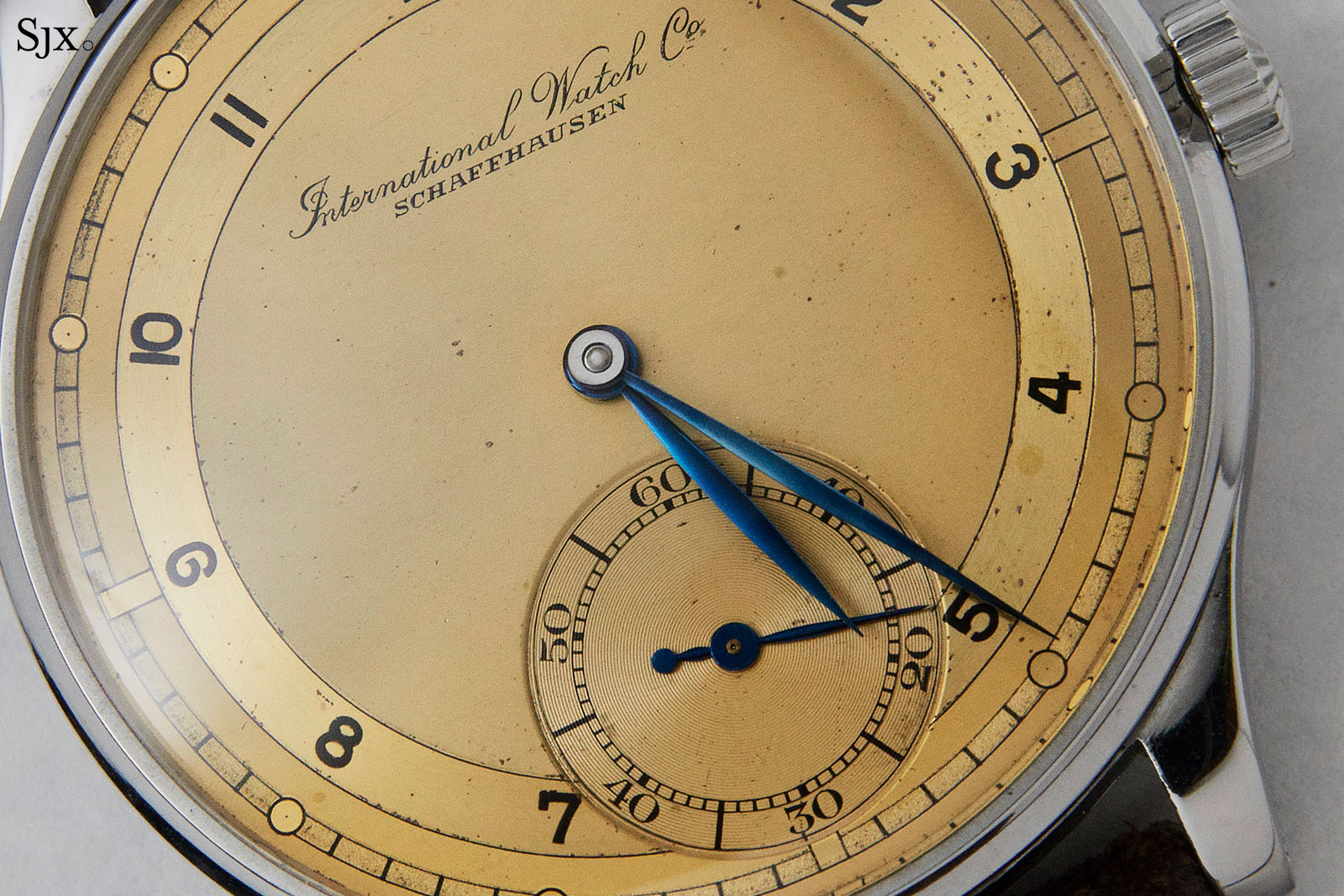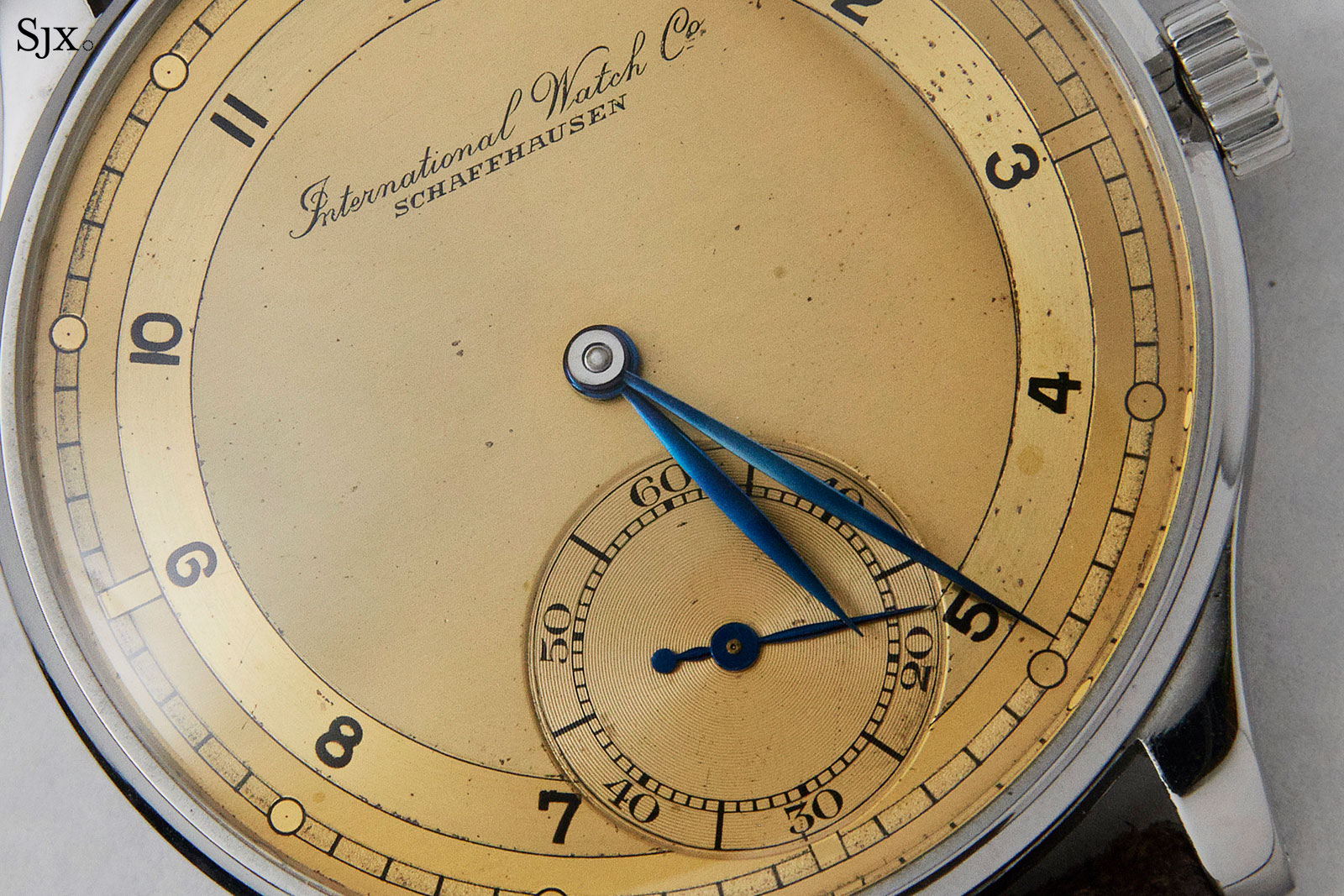 Handsome as this watch is, the Portugieser, and IWC in general, is not as fervently collected as it was once was. The last time a Portugieser ref. 325 sold at an international watch auction for over US$100,000 was a decade ago at Christie's Geneva in November 2007. This is estimated at SFr70,000 to SFr140,000.
---
Lot 198 – Patek Philippe ref 1579 in pink gold
In strikingly good condition, this ref. 1579 is one of just 82 in pink gold made. Like most other Patek Philippe references, majority of the ref. 1579s produced were in yellow gold.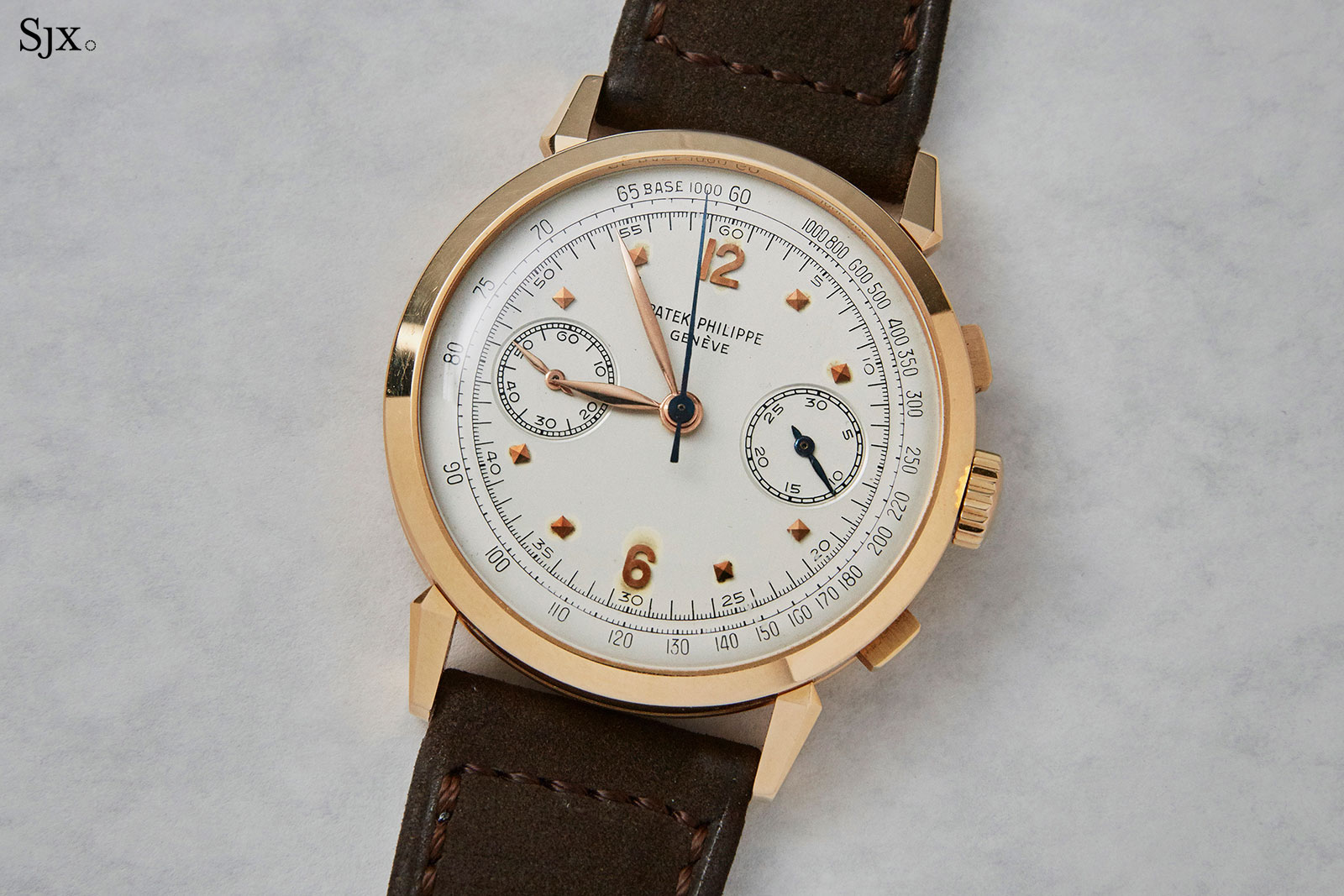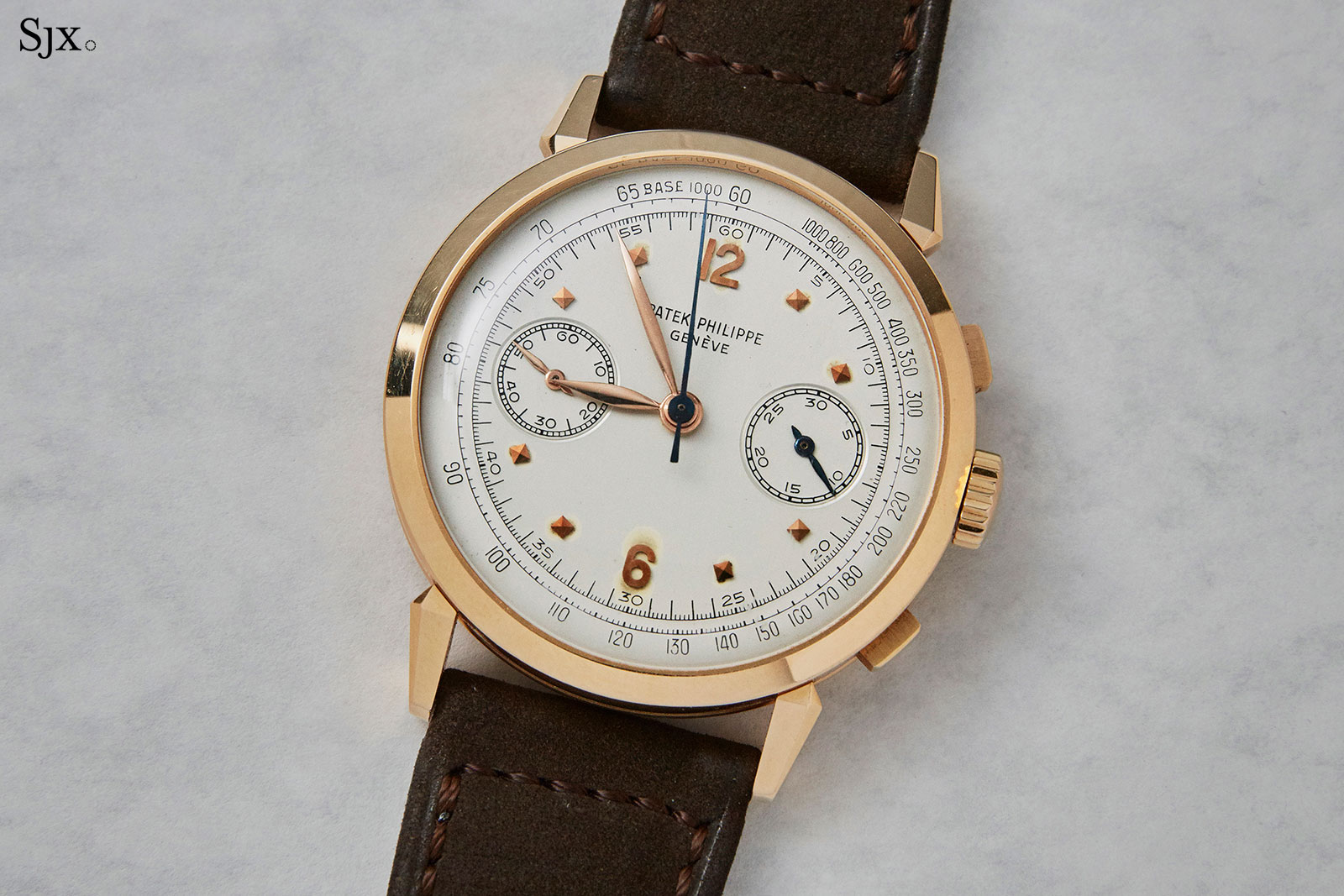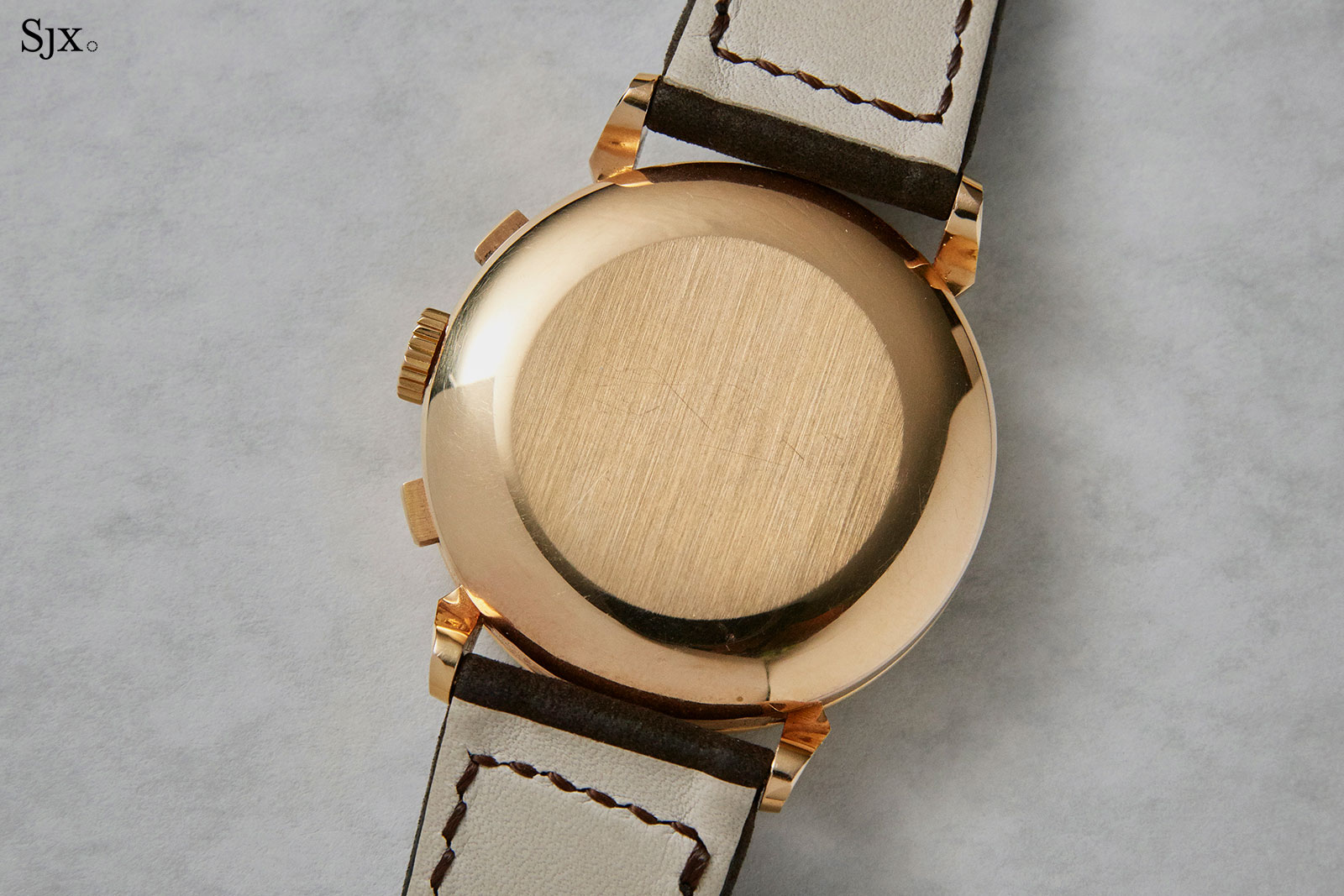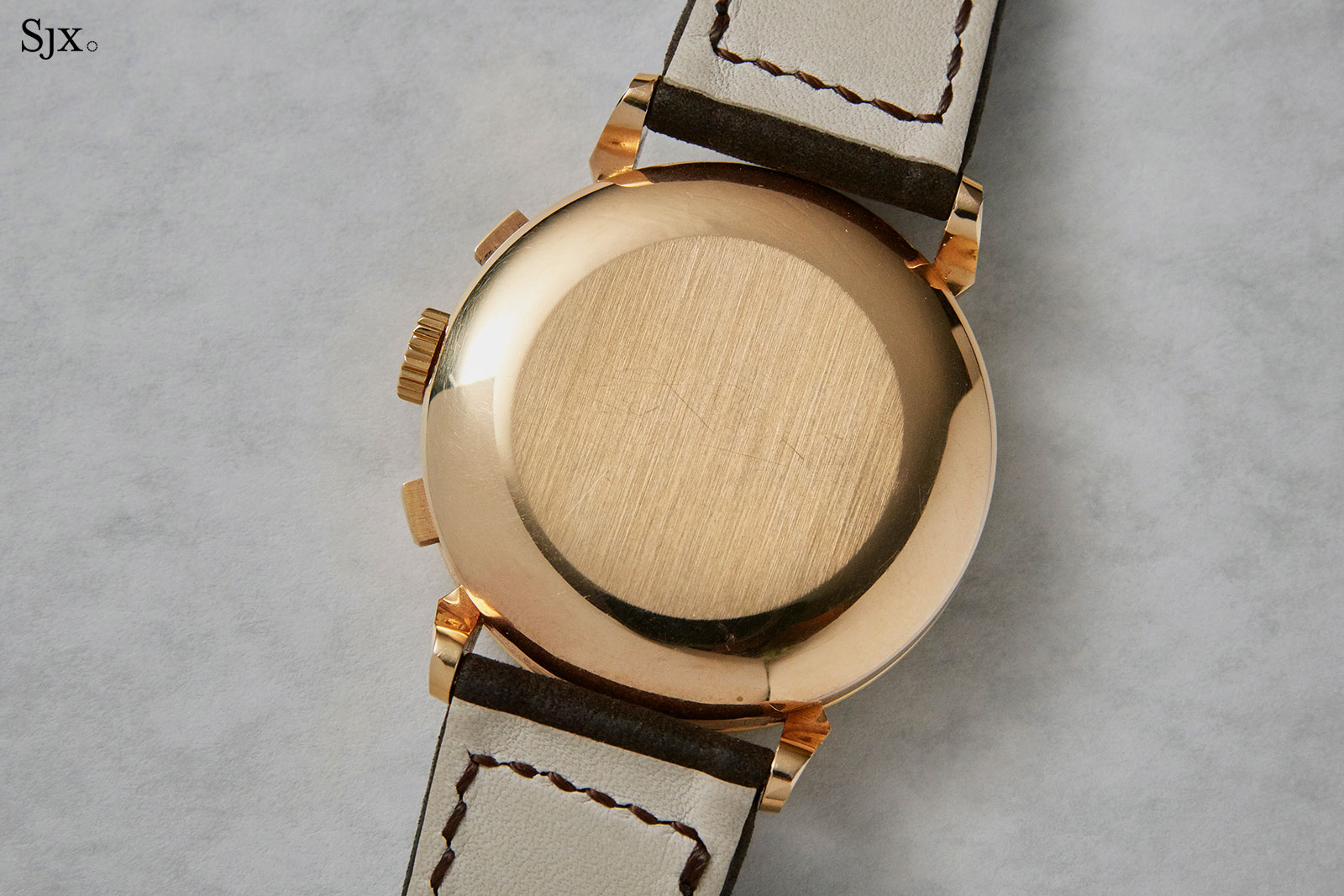 The state of this ref. 1579 is exceptional, with the lugs retaining their original, complex lines, edges and hallmarks. The dial also has its raised champleve enamel lettering in its original state.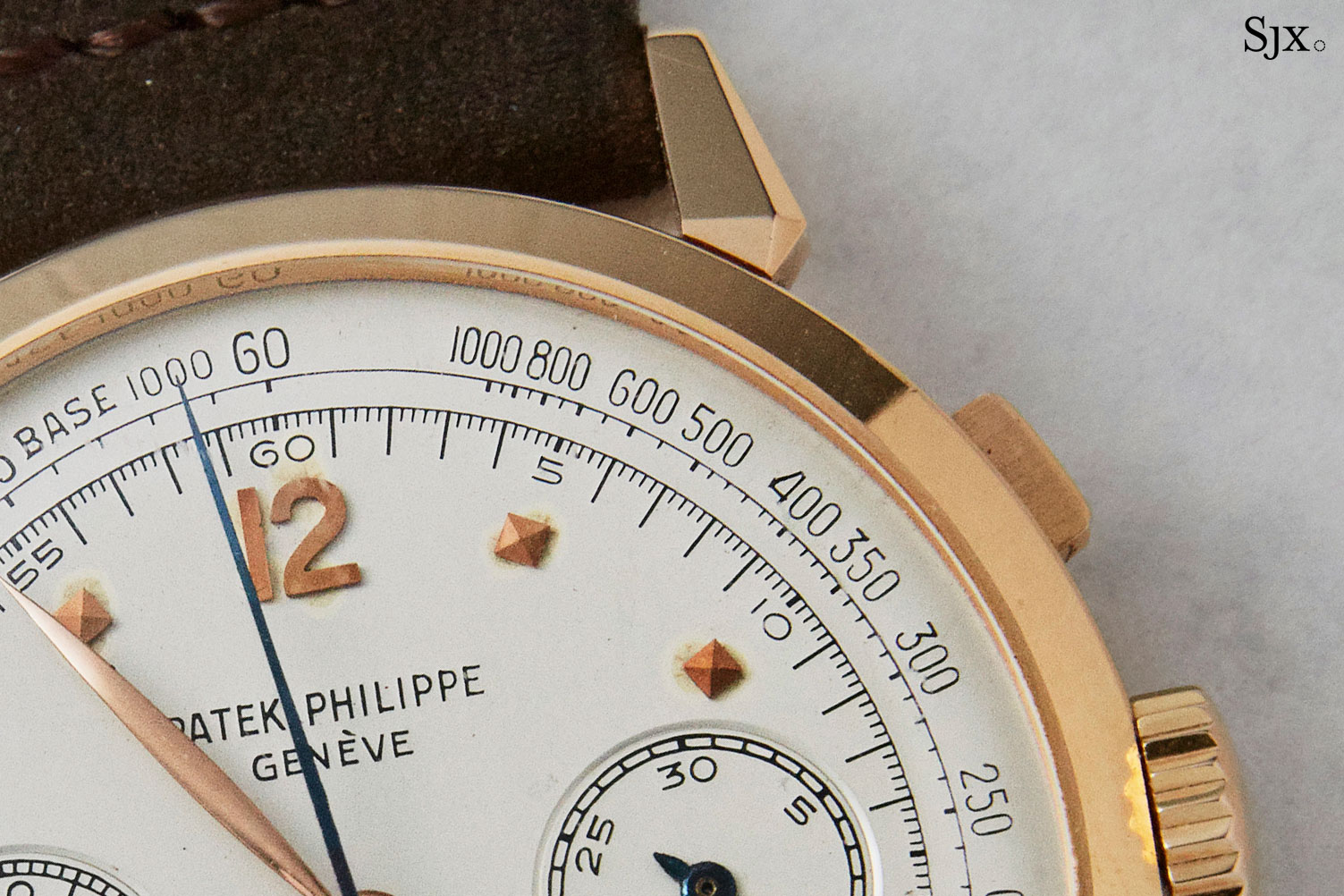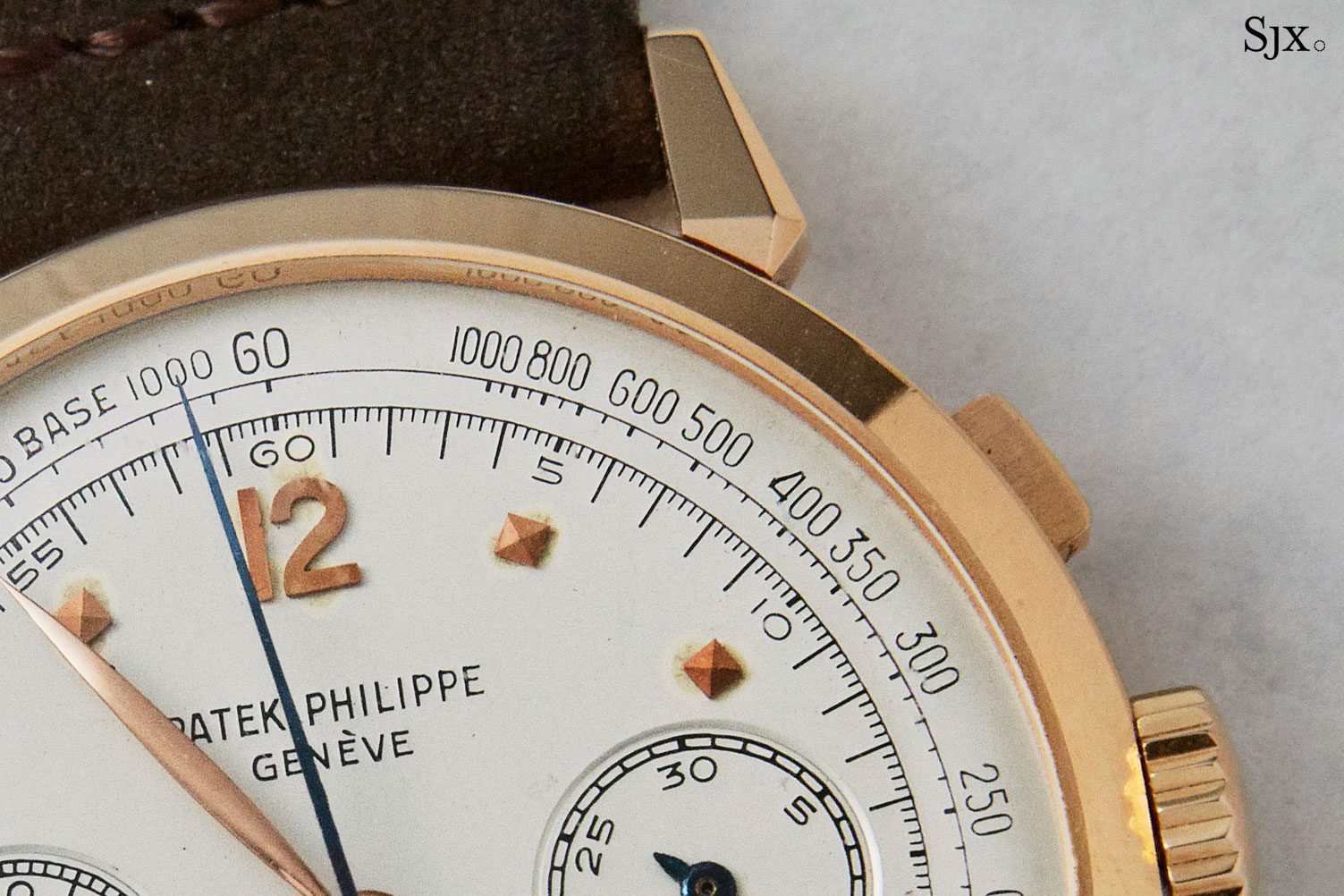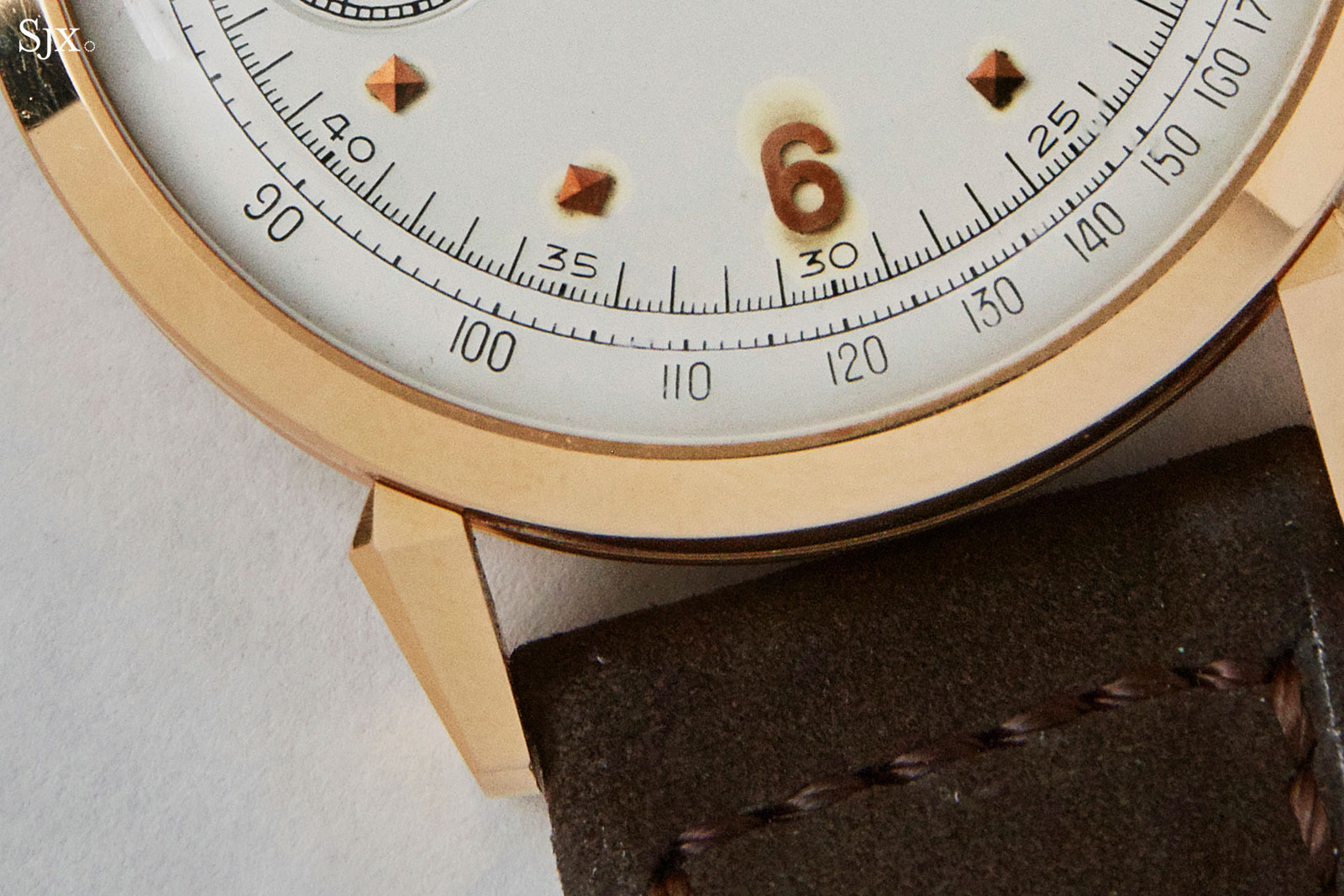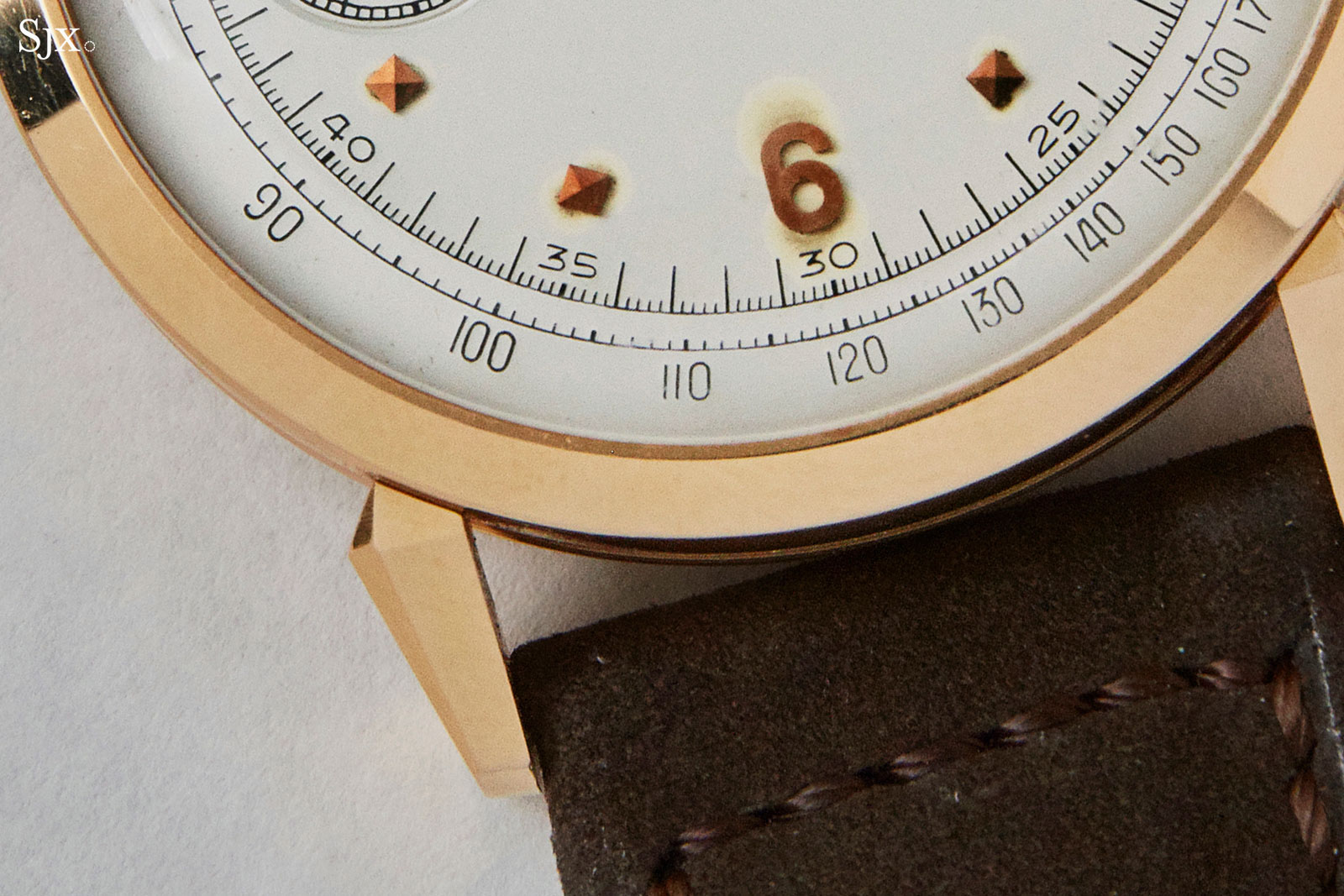 Notably, this watch also has its original warranty certificate, as well as a recent archive extract noting it was made in 1959 and sold a year later.
The estimate is SFr120,000 to SFr180,000.
---
Lot 218 – Rolex "Paul Newman" Daytona ref. 6239 with "Tiffany & Co." dial
This is a desirable watch – a "Paul Newman" Daytona – with the added bonus of a Tiffany's logo on the dial, implying it was sold by the American jeweller (which also sold the record-setting Paul Newman's "Paul Newman" sold last year). The balance cock is correctly engraved "ROW", an import mark for Rolex watches exported to the United States.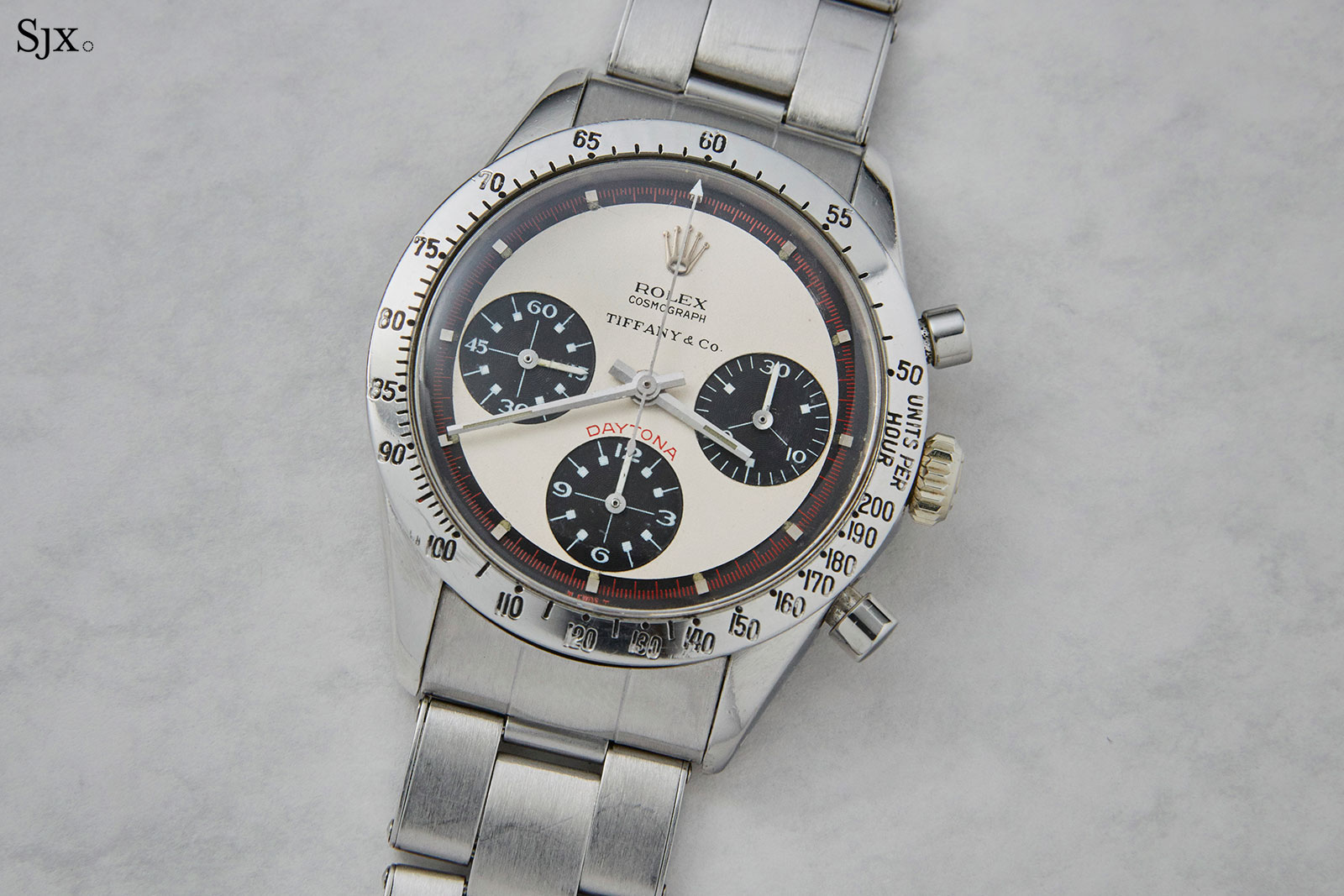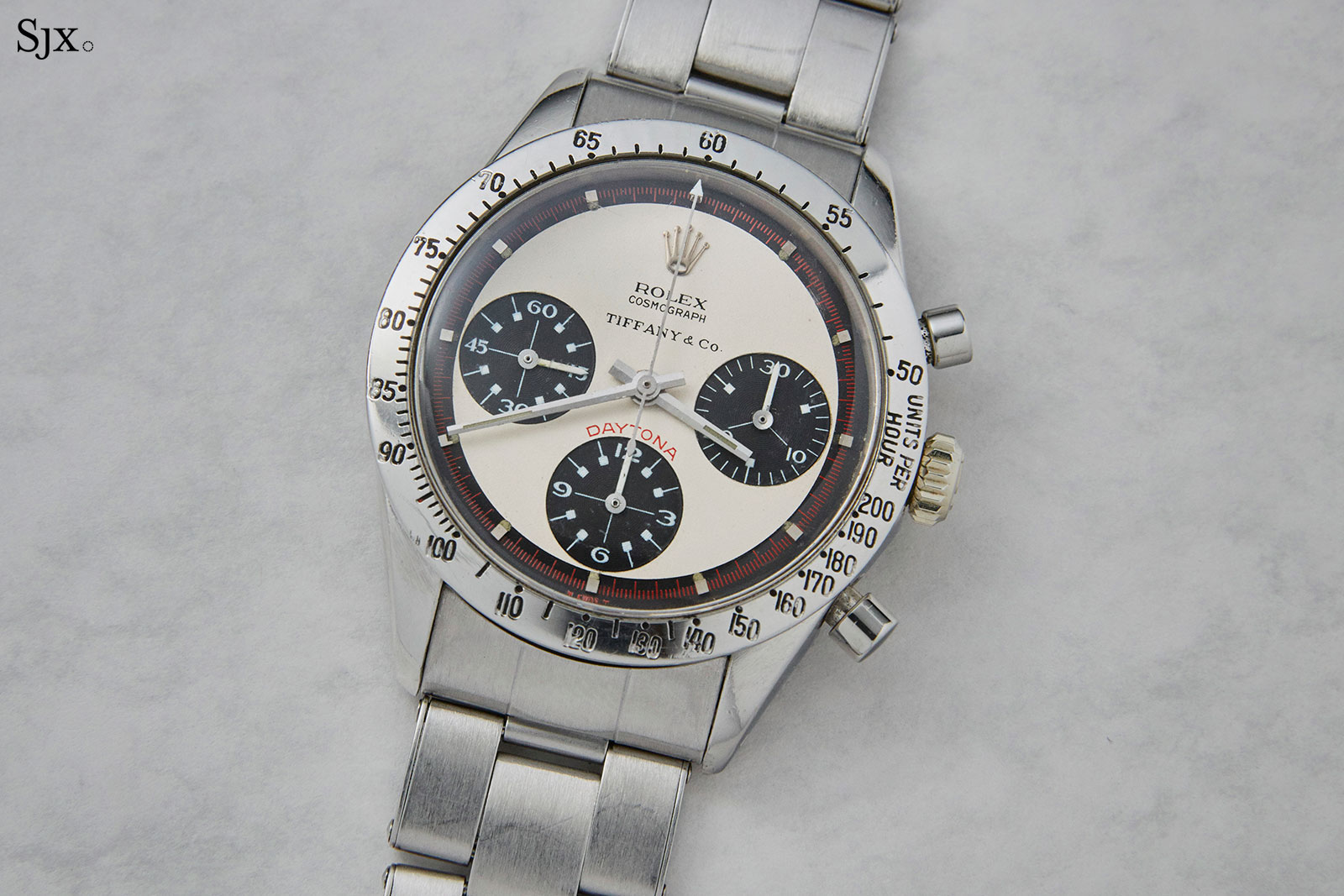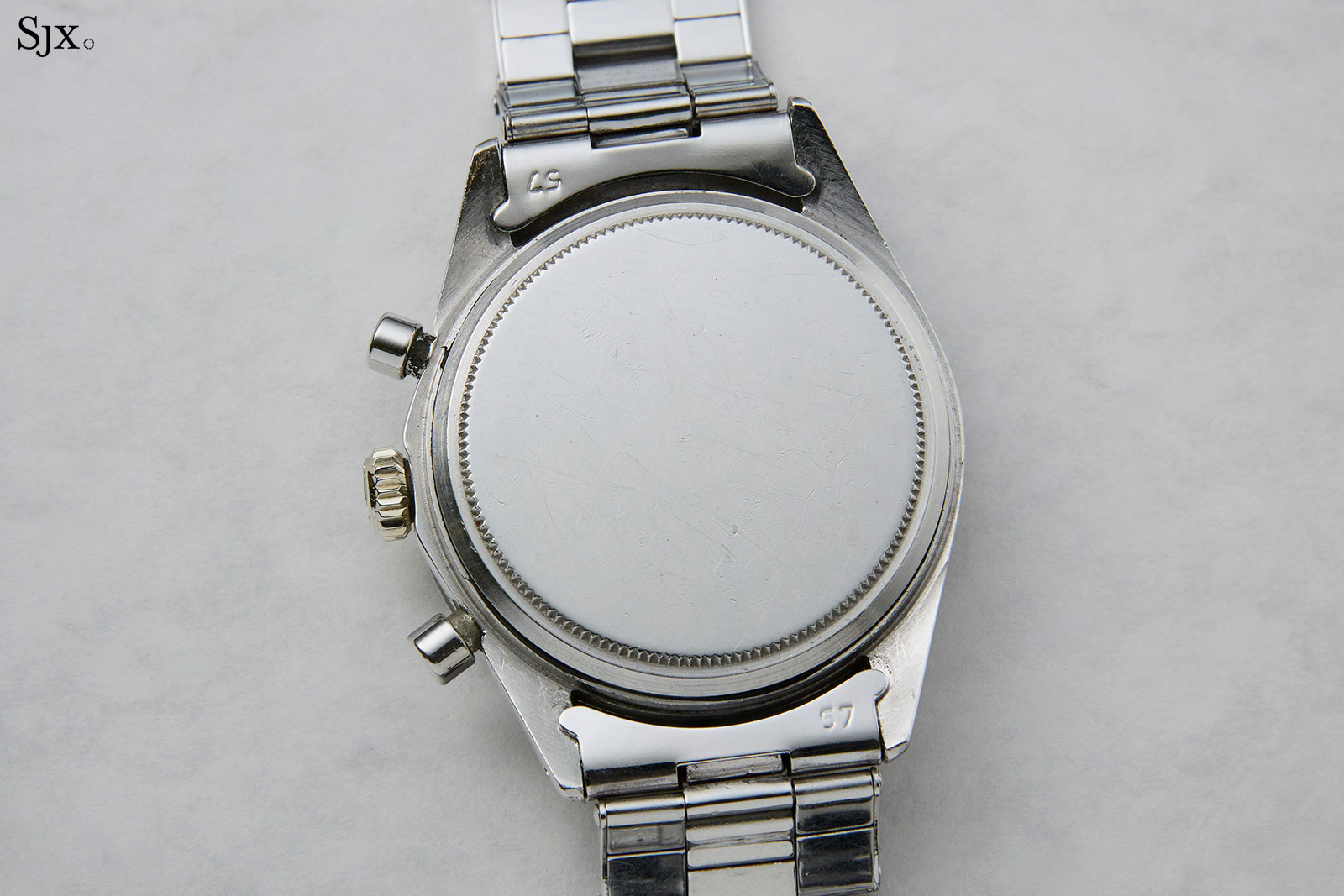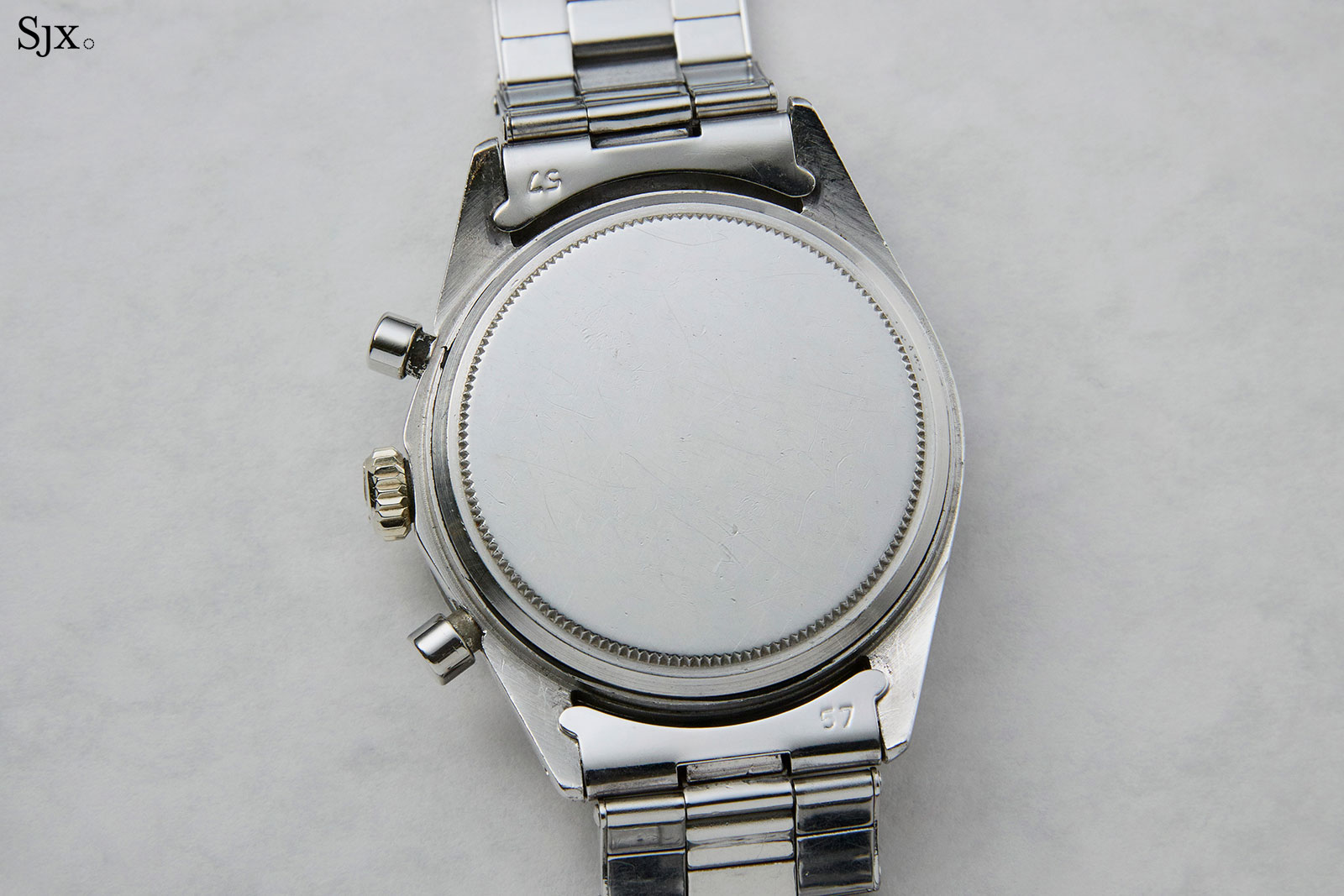 The watch is also in overall excellent condition, with a sharply preserve dial, and a case that is worn but original and substantial.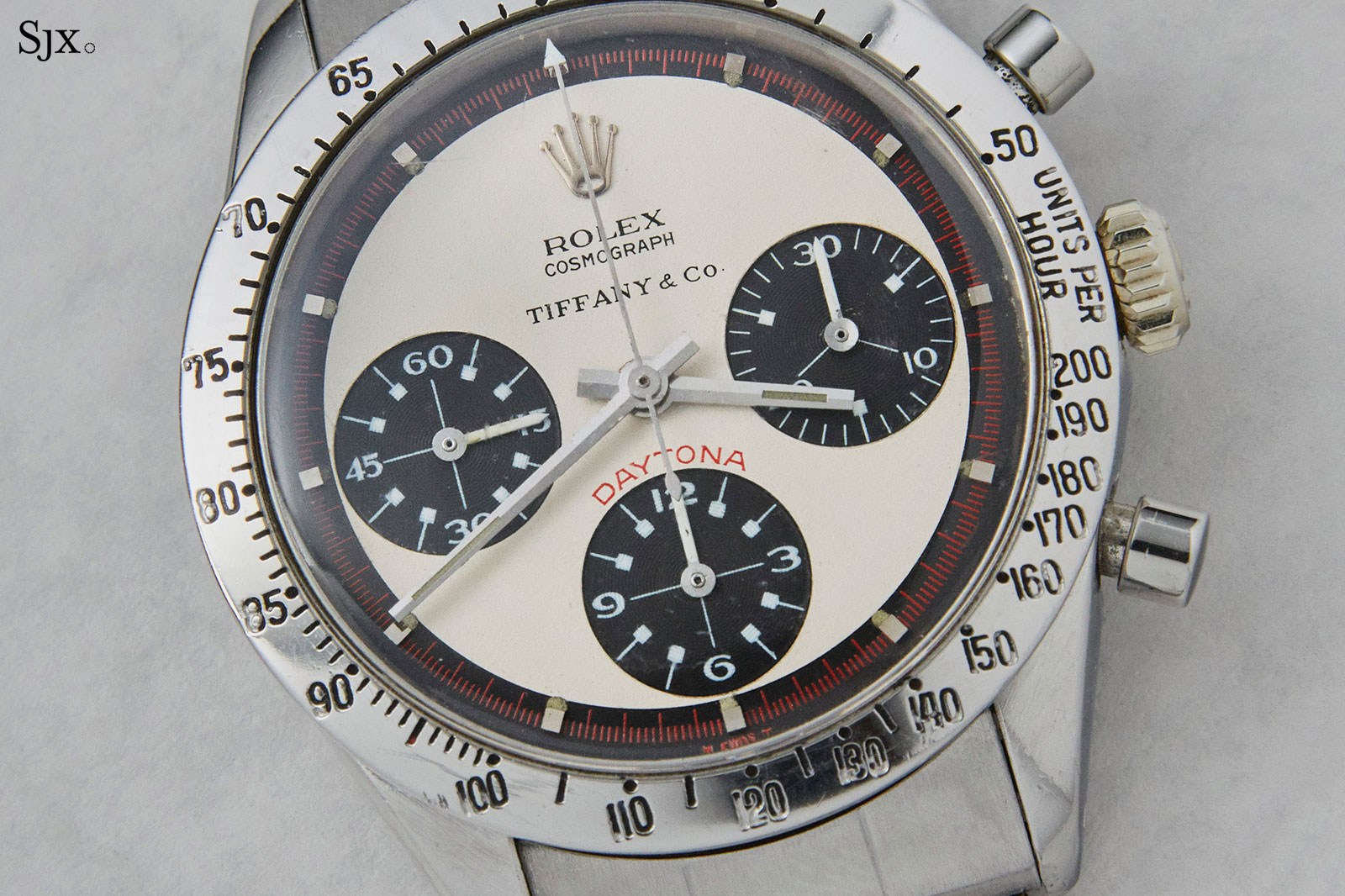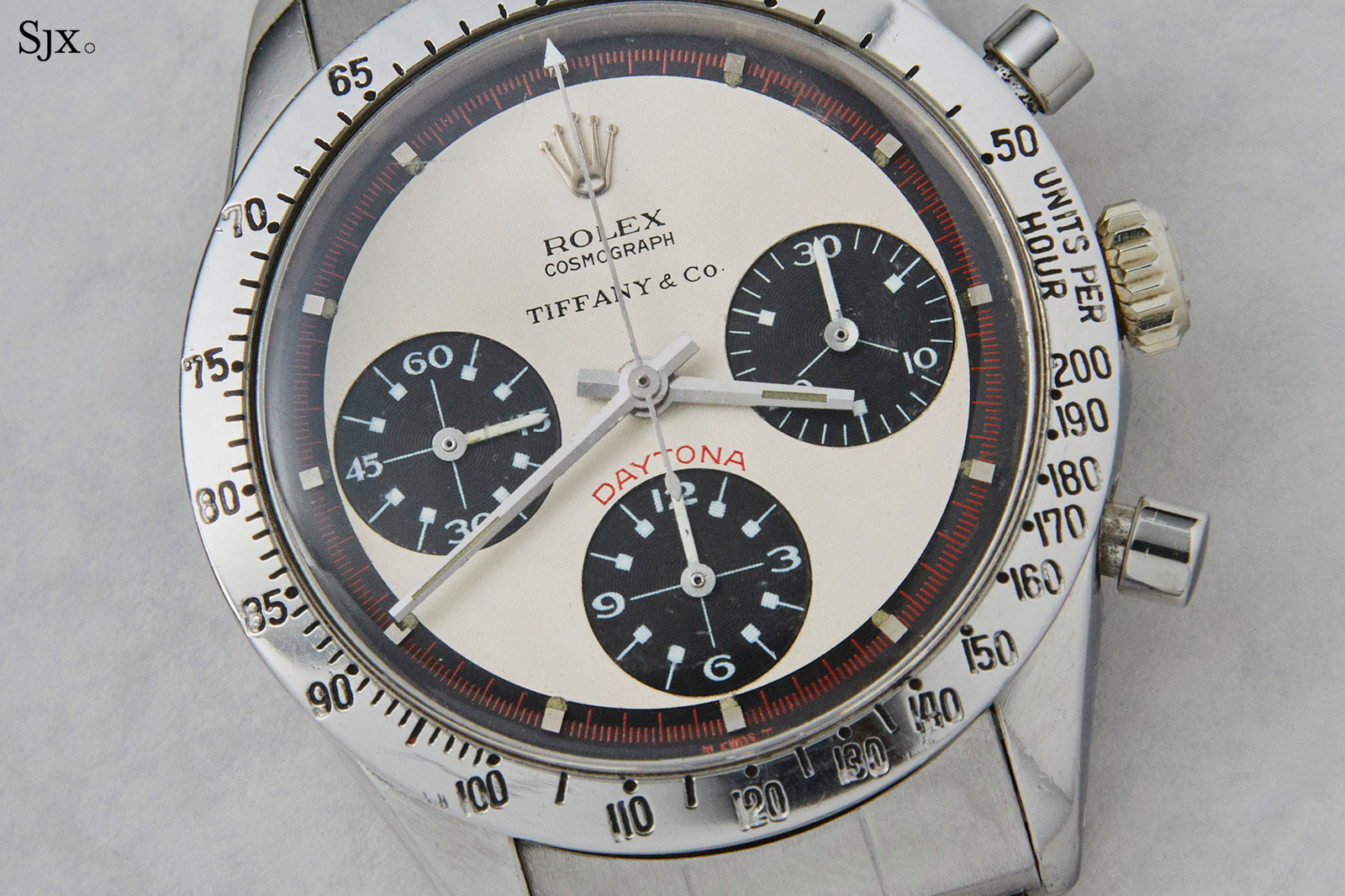 This will be sold the day after the Daytona Ultimatum thematic sale, which might have a buoyant effect on its price. The estimate is SFr200,000 to SFr400,000.
---
Lot 224 – Patek Philippe ref. 3448 in platinum
Straight from the collector of TAG Heuer chief executive Jean-Claude Biver, this ref. 3448 is exceptionally rare, with only two made, with an uncommon backstory to boot.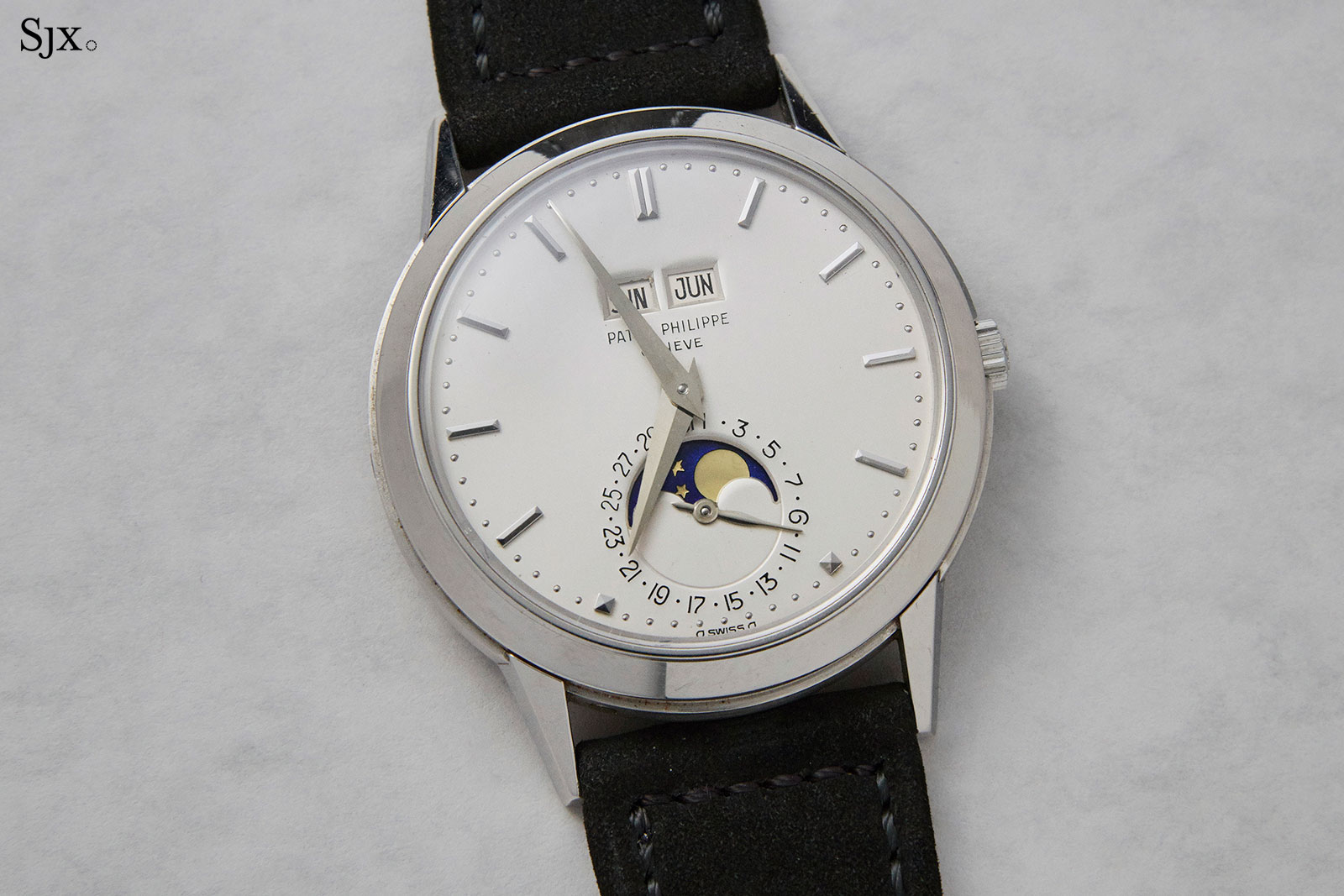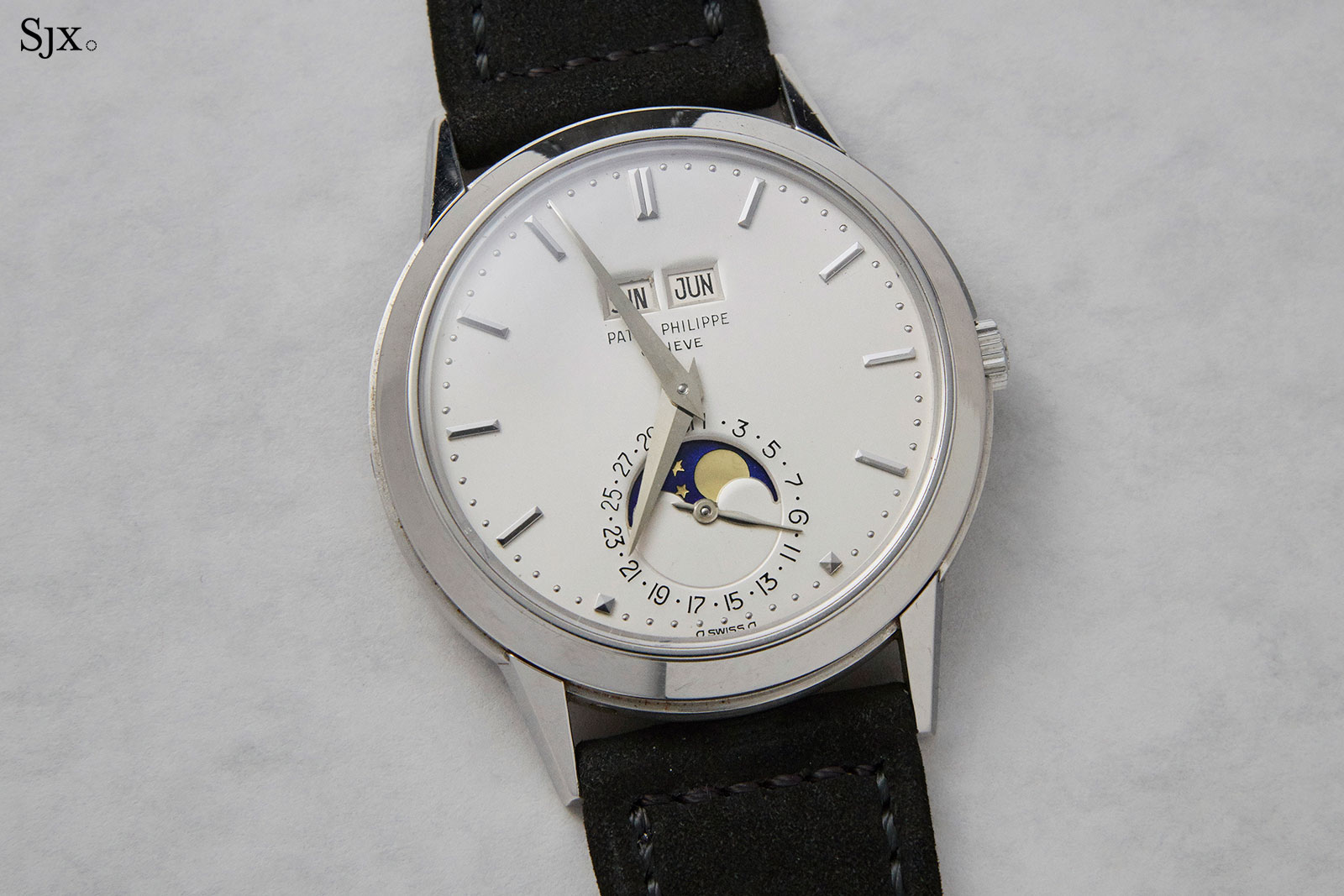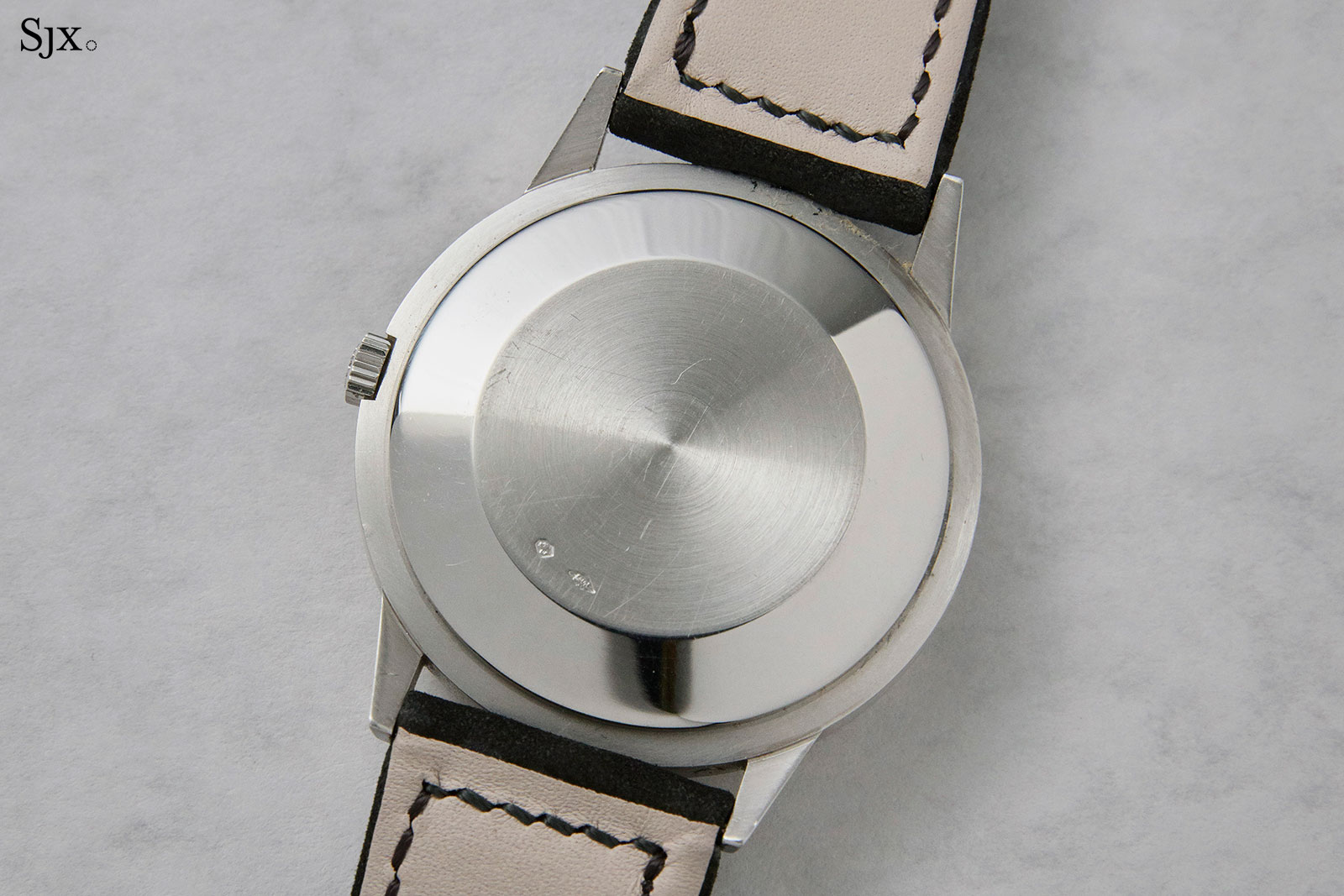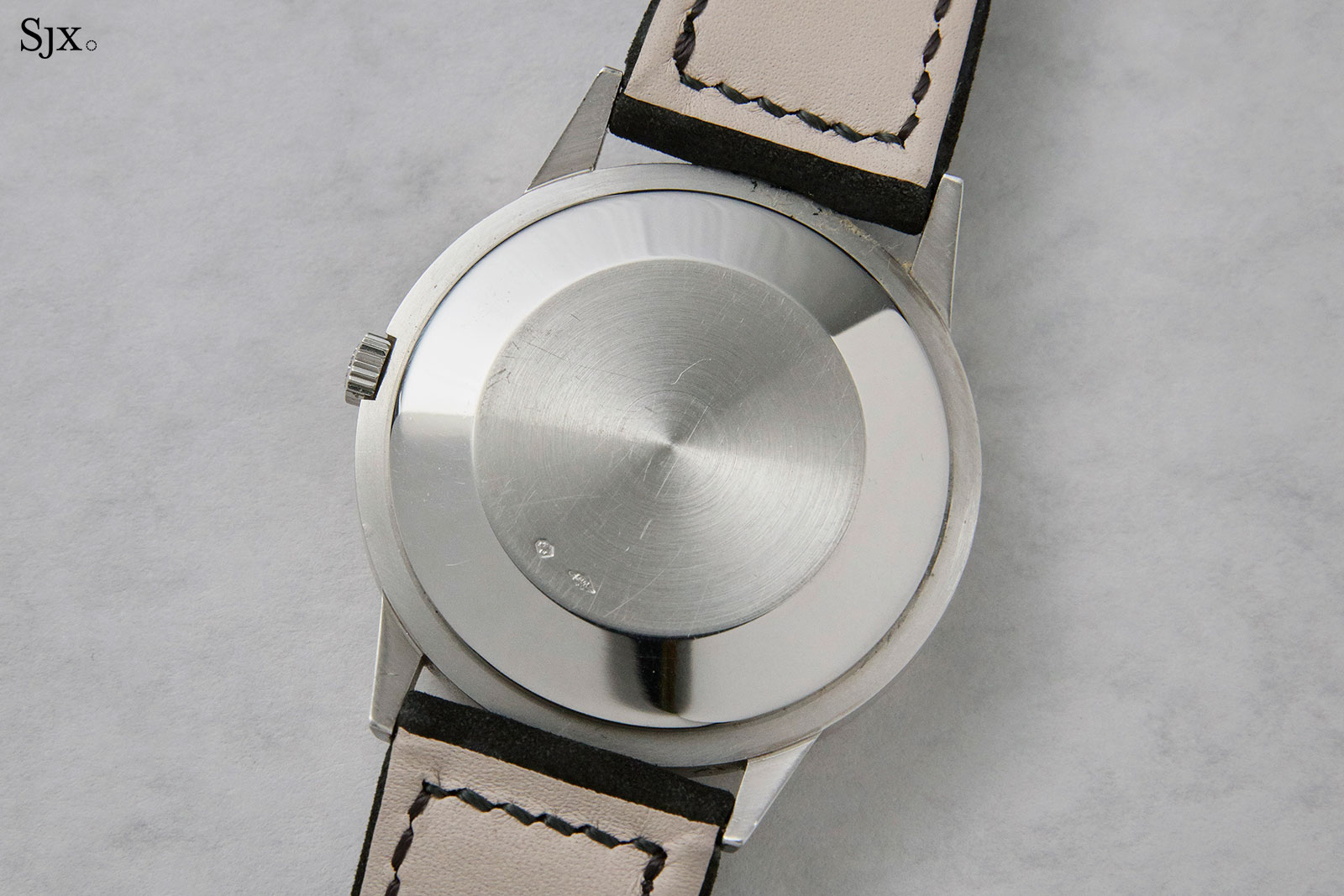 Both platinum ref. 3448s were made in 1997, or more precisely, re-cased in 1997. This example started life as a white gold ref. 3448 in 1966. Three decades later, the owner of the watch then wanted it redone in platinum, and so Patek Philippe obliged. The watchmaker turned to Jean-Pierre Hagmann, then its go-to case maker for top of the line watch cases, to the two platinum cases, which are marked "3448/100" inside.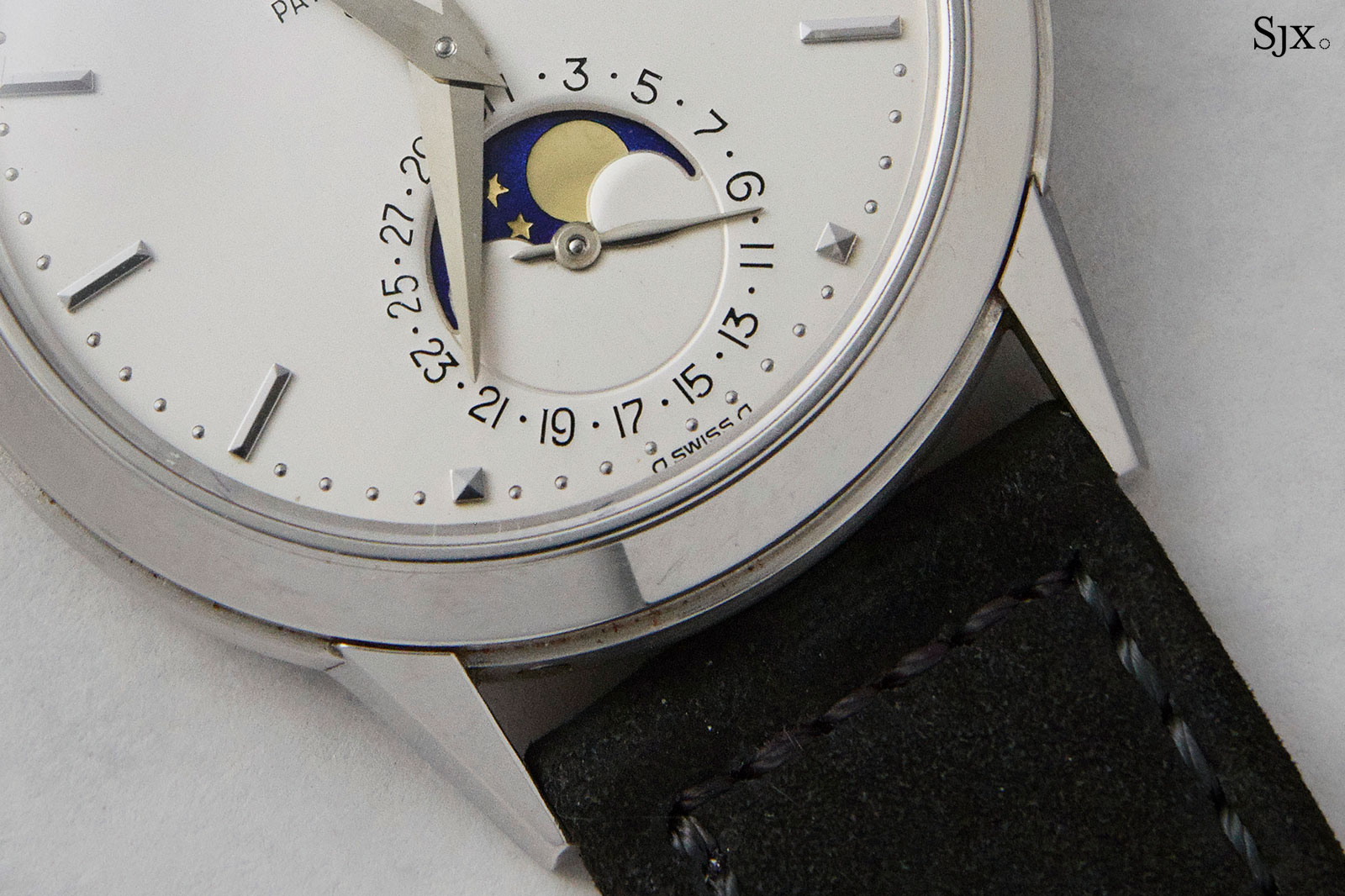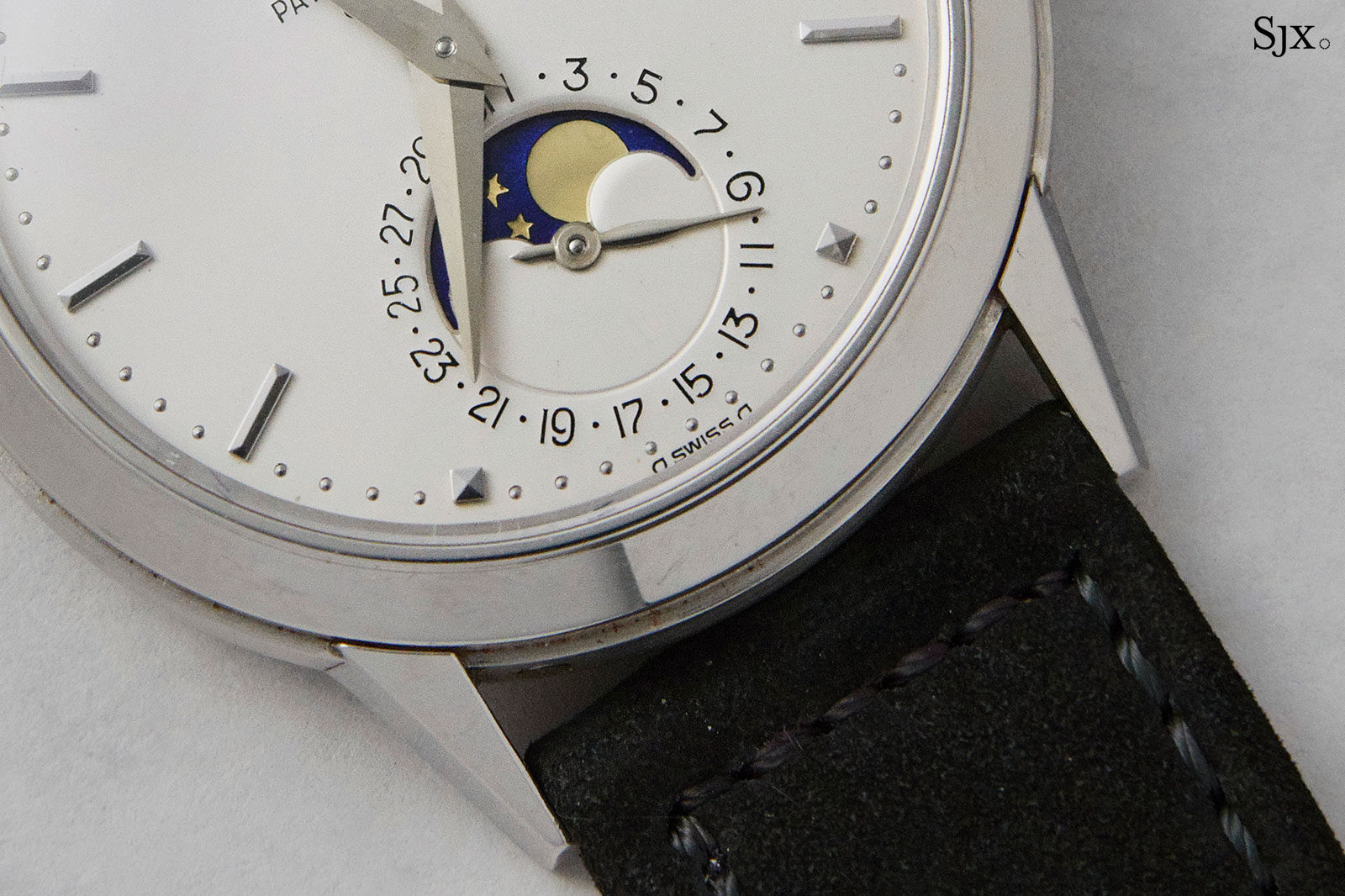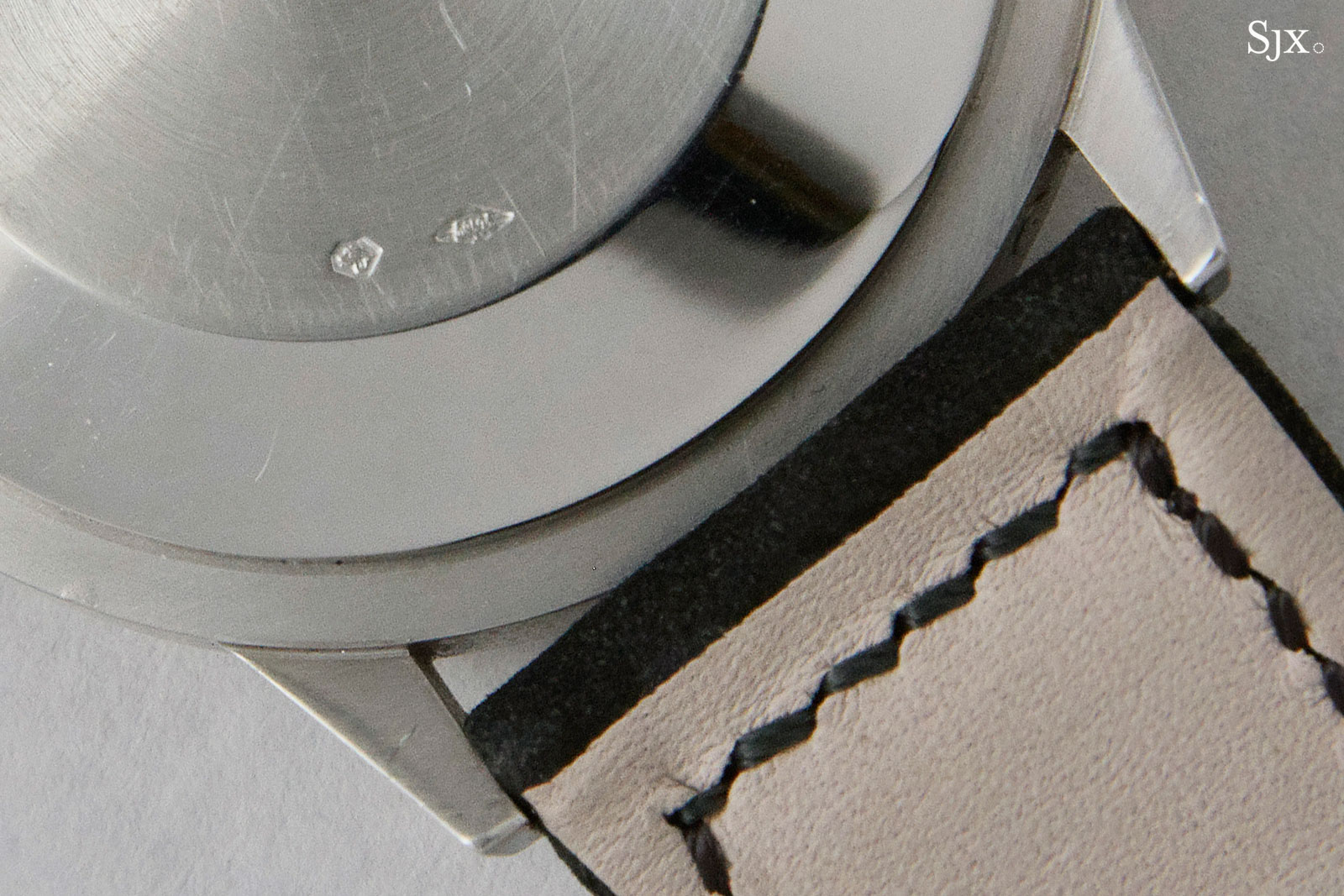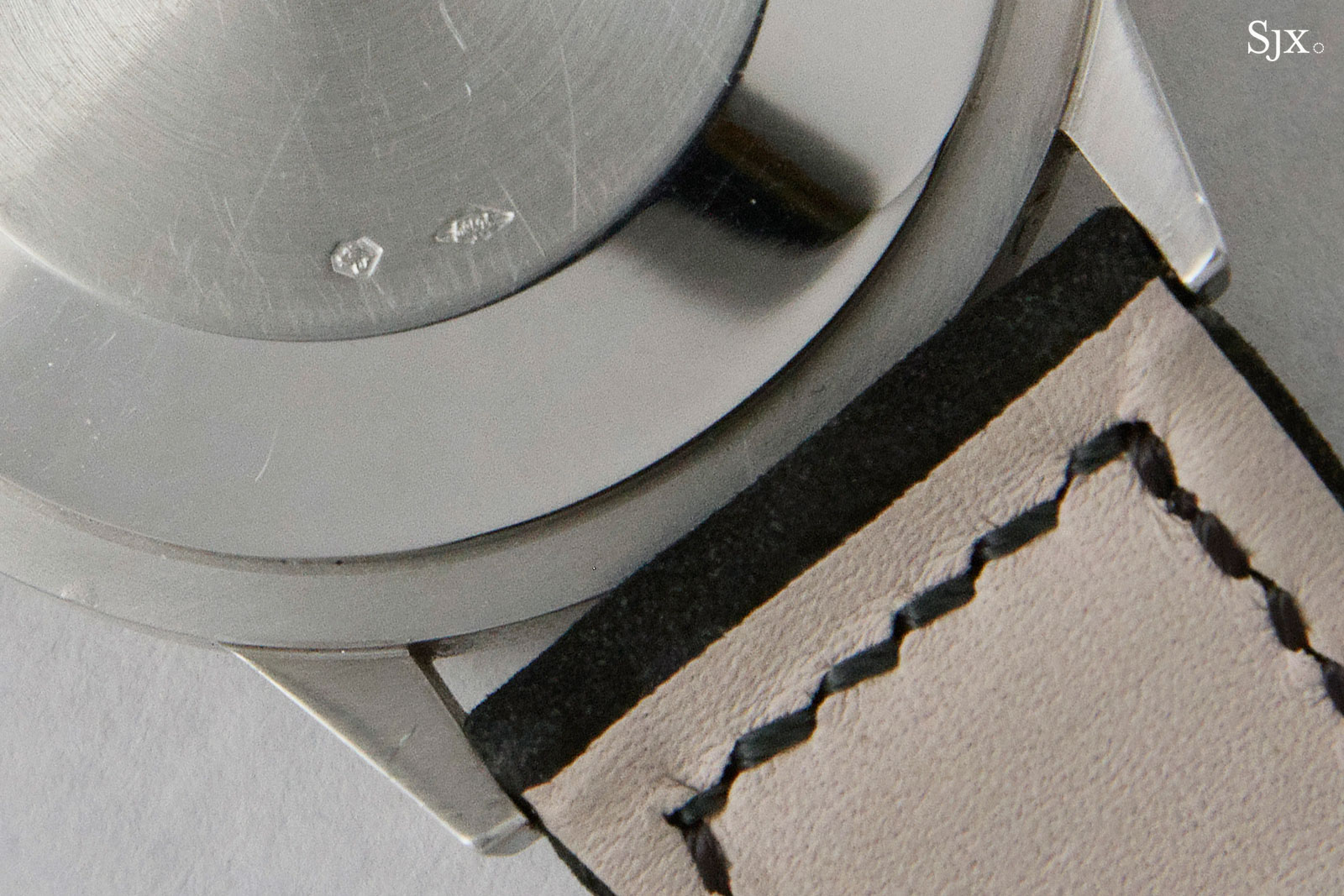 The case is unsurprisingly is exemplary condition, as is the dial, which is a new old stock, period correct replacement. The original, slightly discoloured dial is included with the lot.
While this is no doubt exceptionally rare, it doesn't feel as compelling as one might expect. It last sold publicly for SFr783,000, fees included, at Christie's in 2009. The estimate is now SFr700,000 to SFr1m.
---
Lot 226 – Patek Philippe ref. 2499/100 with unique champagne dial
This is a fourth series ref. 2499, delivered in 1979, and ordered by London retailer Watches of Switzerland for its client, one Mr Barrie Lawrence. At its client's request, the watch was given a custom dial in "dore veloute with applied gold batons".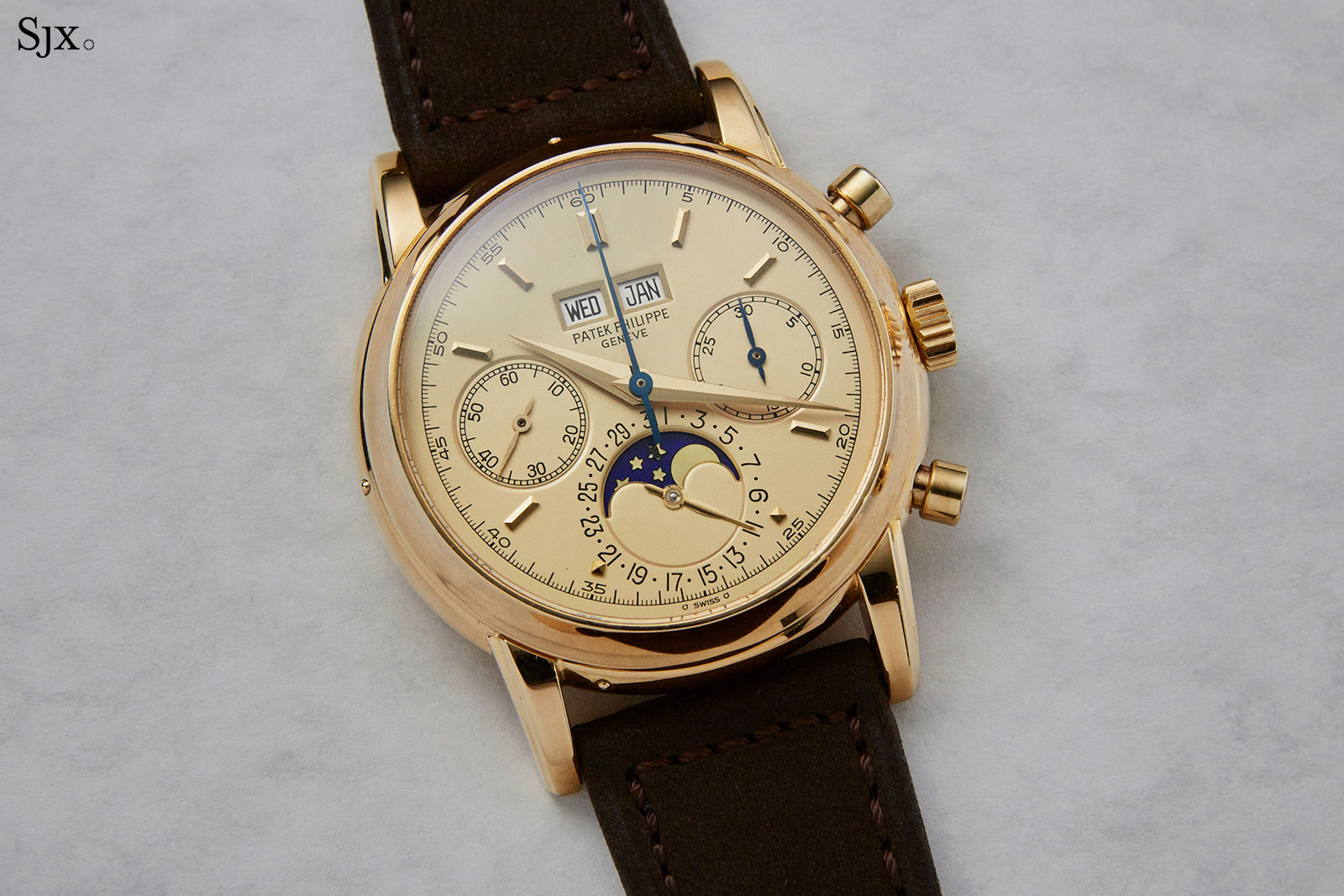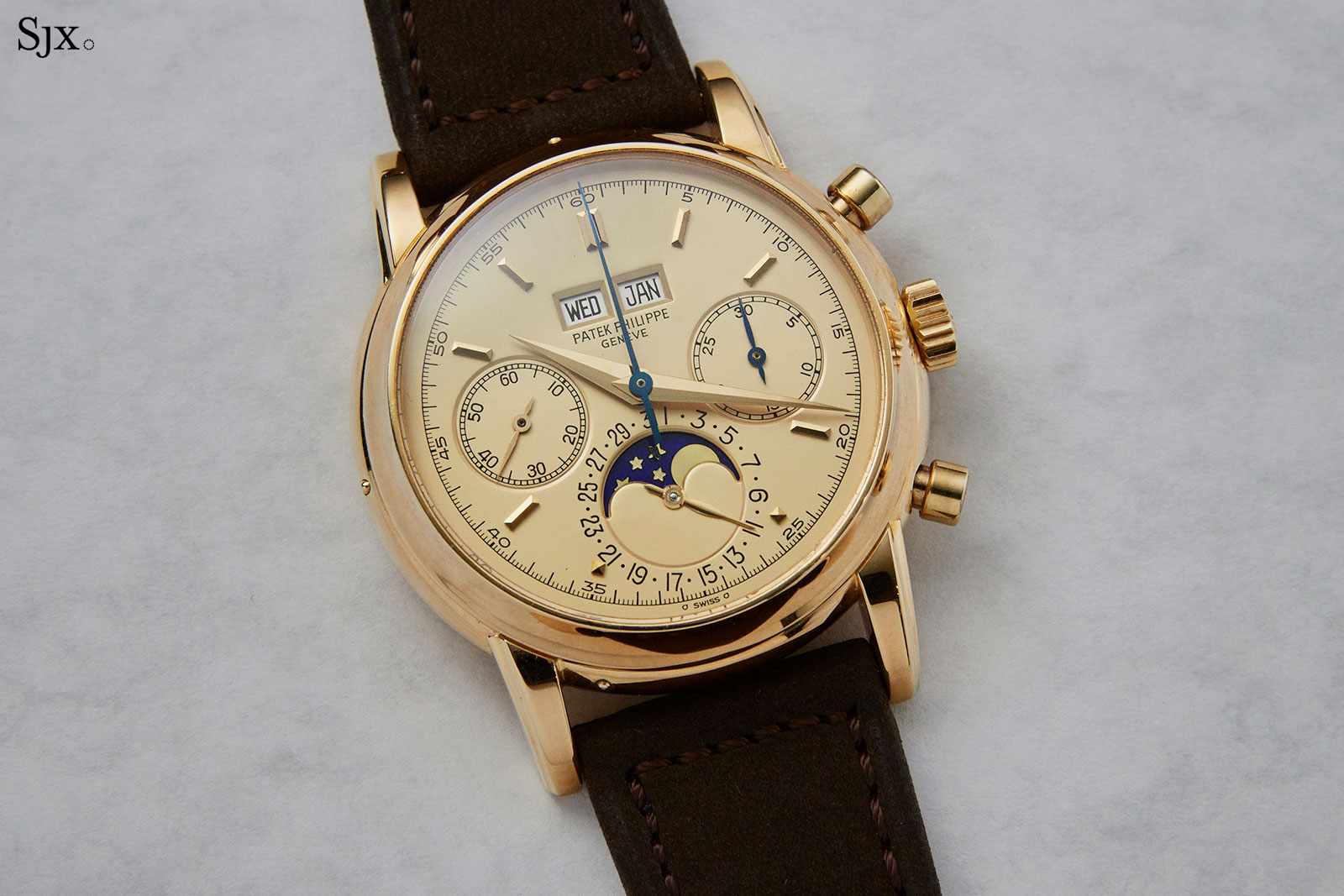 The watch is extremely striking in person, and also in excellent condition, with only modest wear.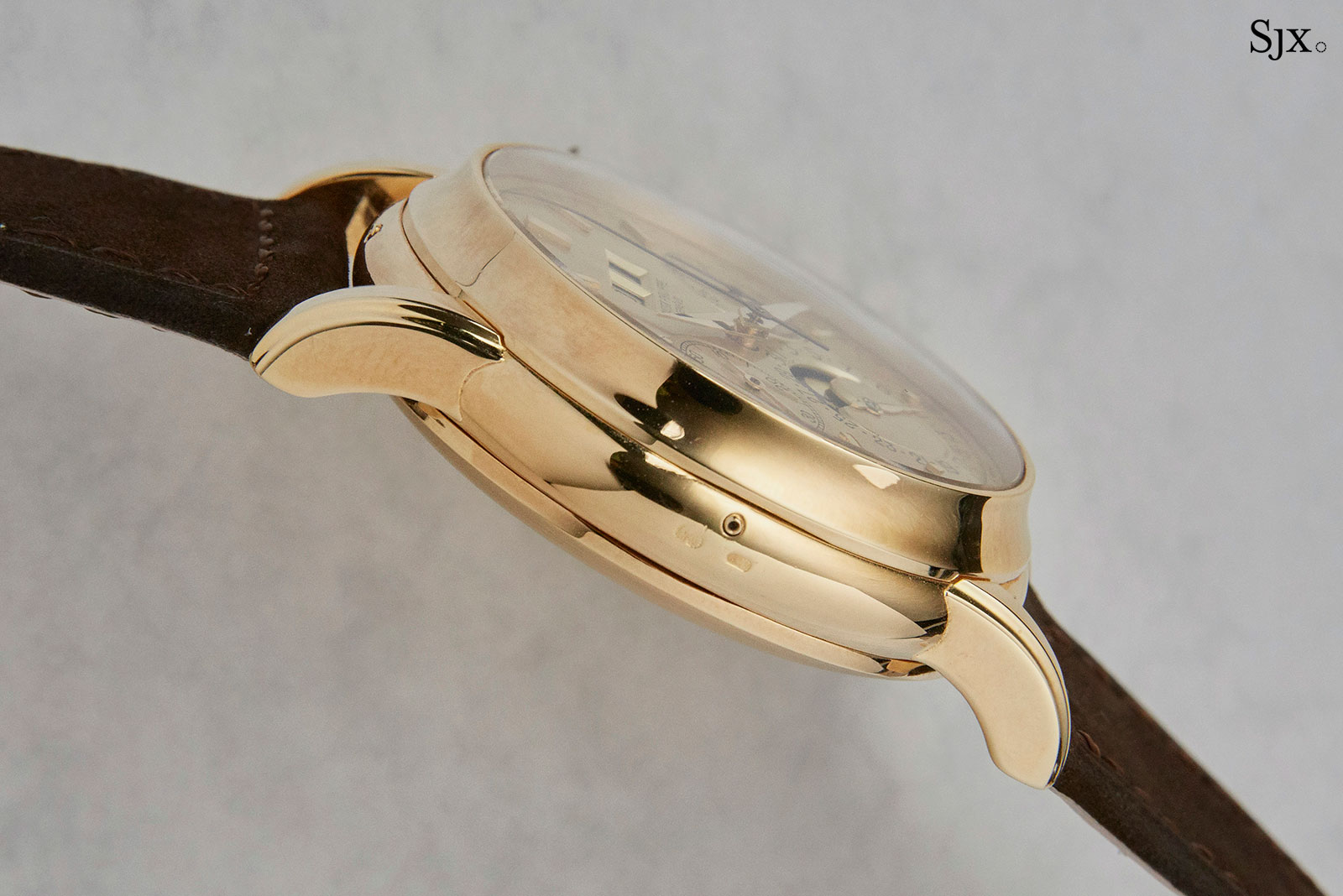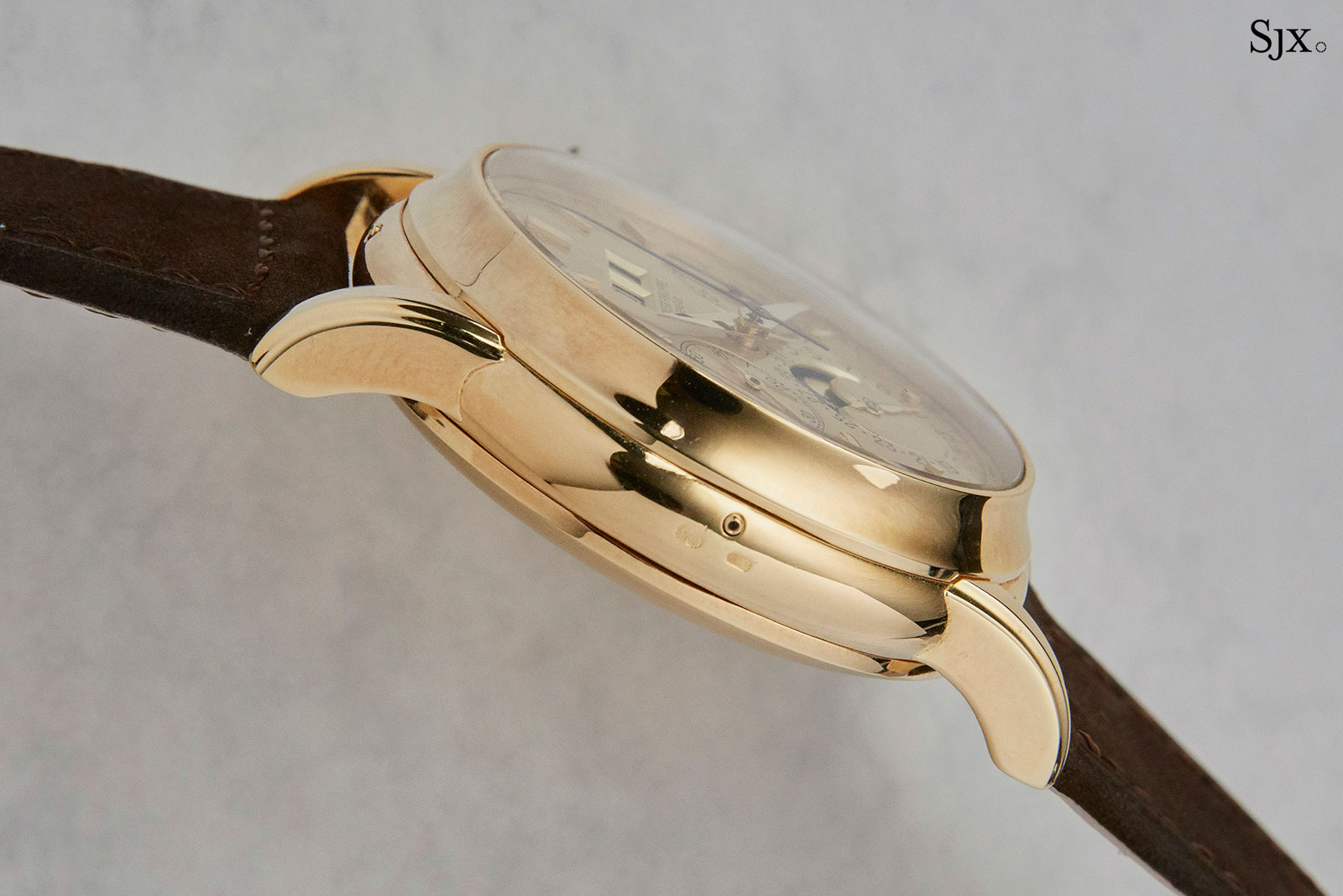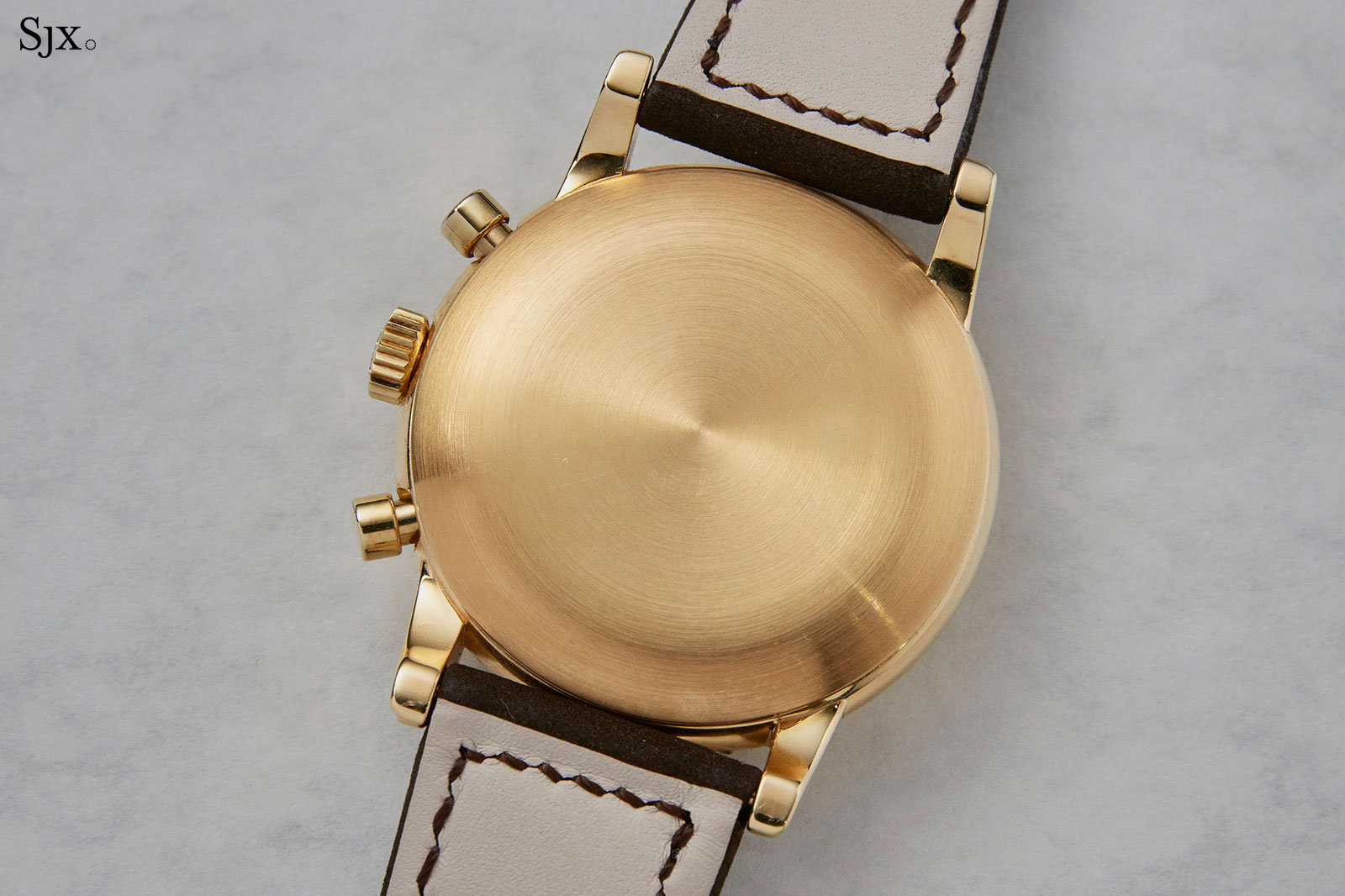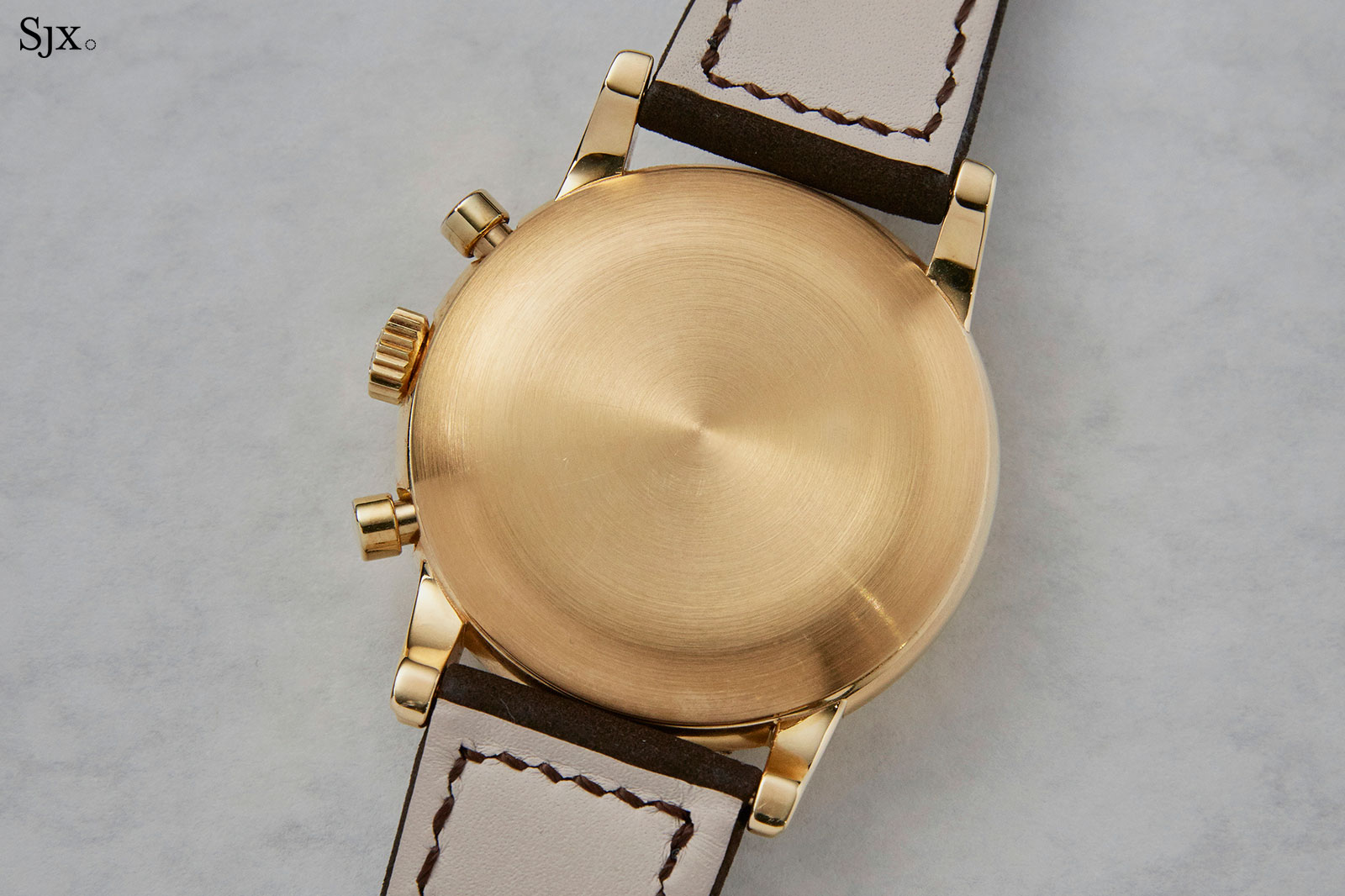 But almost as intriguing is the paperwork related to the original commission of the custom dial. In one of the letters, a Watches of Switzerland manager writes to Patek Philippe's representative in the United Kingdom in a typically understated British manner. Not only did it take two years from order to delivery, the strap was mounted back to front when the watch arrived.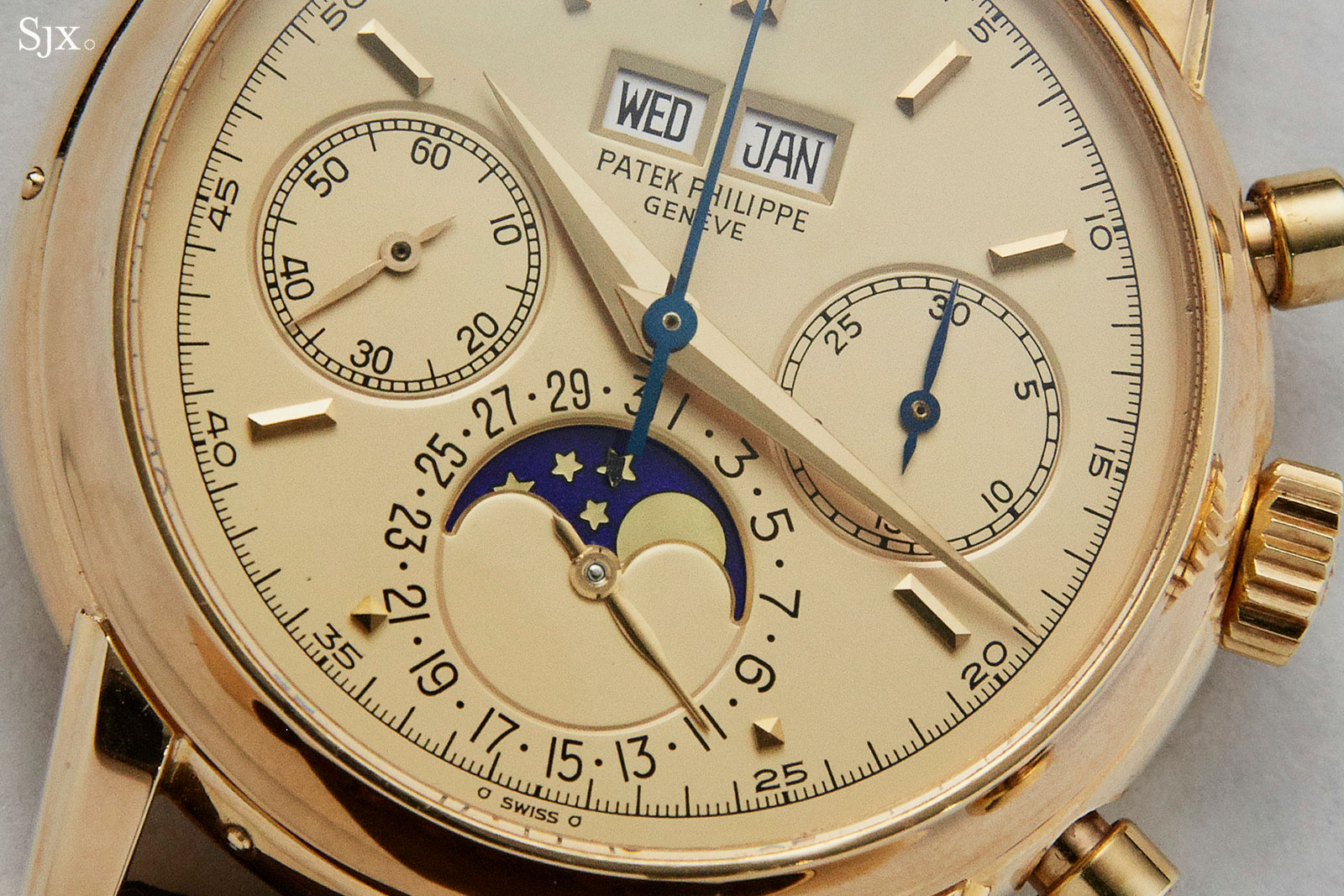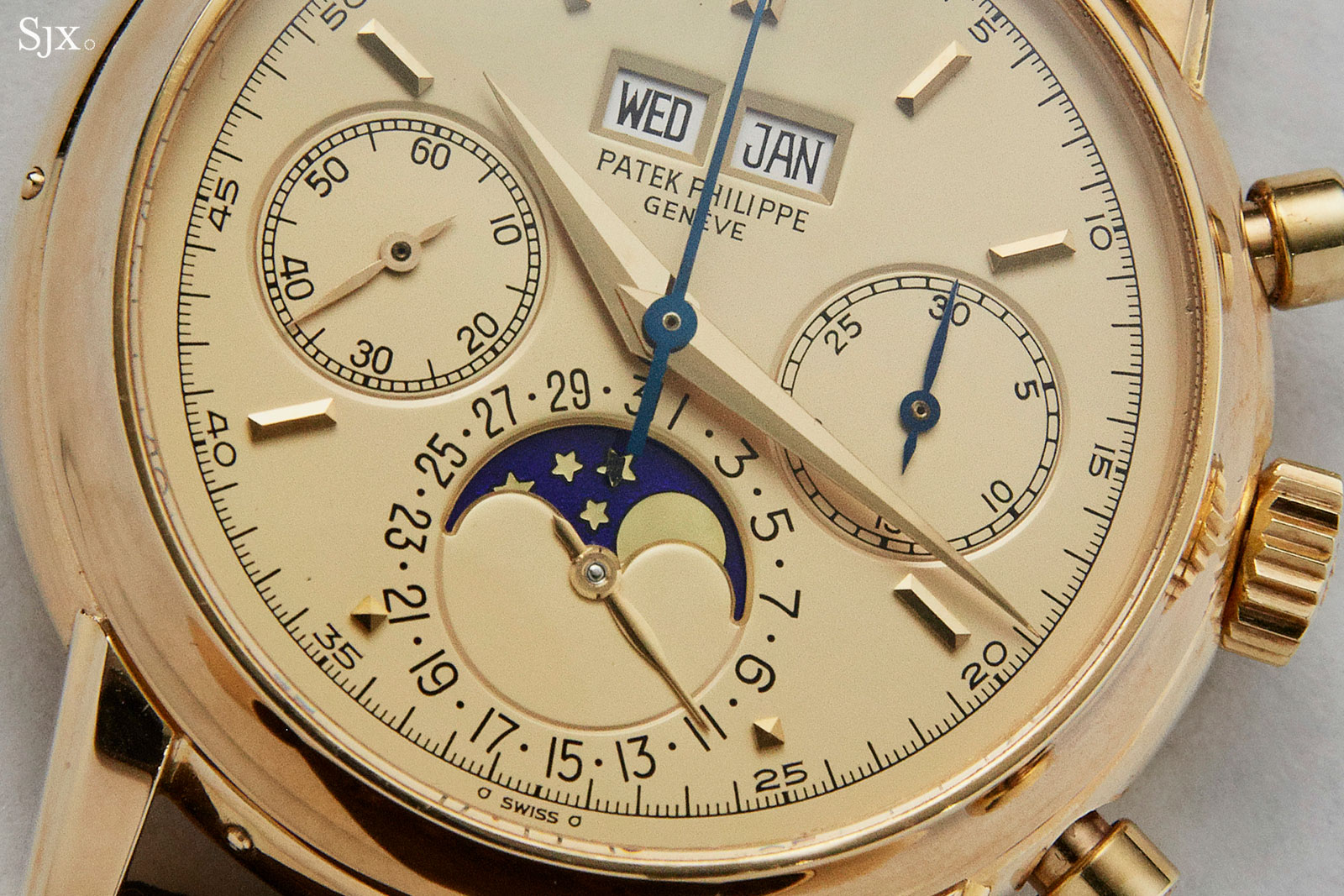 And the documents also prove that while times change, and watch prices go up, watch collectors remain the same. One of the letters describes the client who commissioned the watch, Mr Lawrence, as a "fastidious man" who "specialises in purchasing unique pieces". The letter adds that Mr Lawrence would like to visit the "factory in Geneva so he can actually observe your craftsman change the strap". If this had been written in the 21st century, it would have no doubt gone via a messaging app with an appended emoticon.
The estimate is SFr800,000 to SFr1.6m.
---
Auction and exhibition
All lots in The Geneva Watch Auction: Seven will be on show from May 10 to 13. The exhibition is open to the public and takes place at La Reserve Hotel.
The auction happens over two days, May 12 and 13, at the same venue. The full catalogue is available here.
---
Back to top.
---
You may also enjoy these.

The Singapore preview exhibition of Phillips "The Hong Kong Watch Auction: Two" takes place in Singapore this weekend, May 7 and 8.

The auctioneer's upcoming Geneva sale features historically important watches, including a trio of Patek Philippe 1518s, as well as timepieces with intriguing backstories.