MB&F Introduces the Fifth Element Clock (And Weather Station), With An Alien Pilot
The wildest interpretation of a desktop weather station.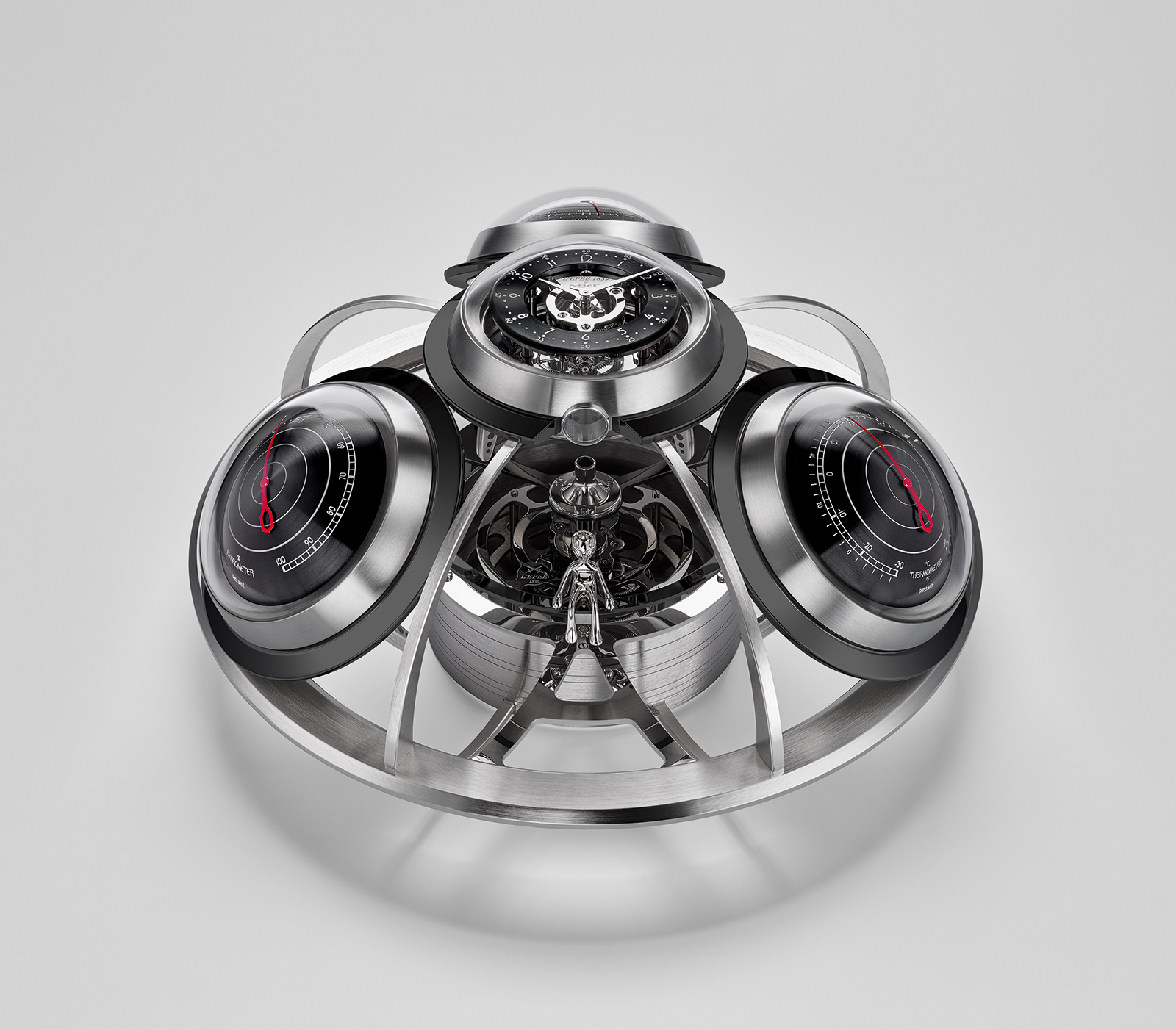 The partnership between MB&F and clockmaker L'Epee 1839 has created some of the zaniest clocks ever, with designs informed by the fantasia of 1950s space exploration and ufology. Following the launch last year of the bubble-headed Octopod clock, the pair's latest release is not merely another desk clock but also an mechanical weather station, incorporating a barometer, hygrometer and thermometer, in addition to telling the time.
Dubbed the Fifth Element, the entire device looks like an archetypical flying saucer, measuring 37.5cm in diameter and 20.9cm tall, or about 15″ by 8″. Made of brass and stainless steel, the weather station is composed of a substantial 531 components and weighs 15kg. And just like the fully crewed Alien Nation wristwatch, the Fifth Element has its own little alien, made of brass, piloting the clock.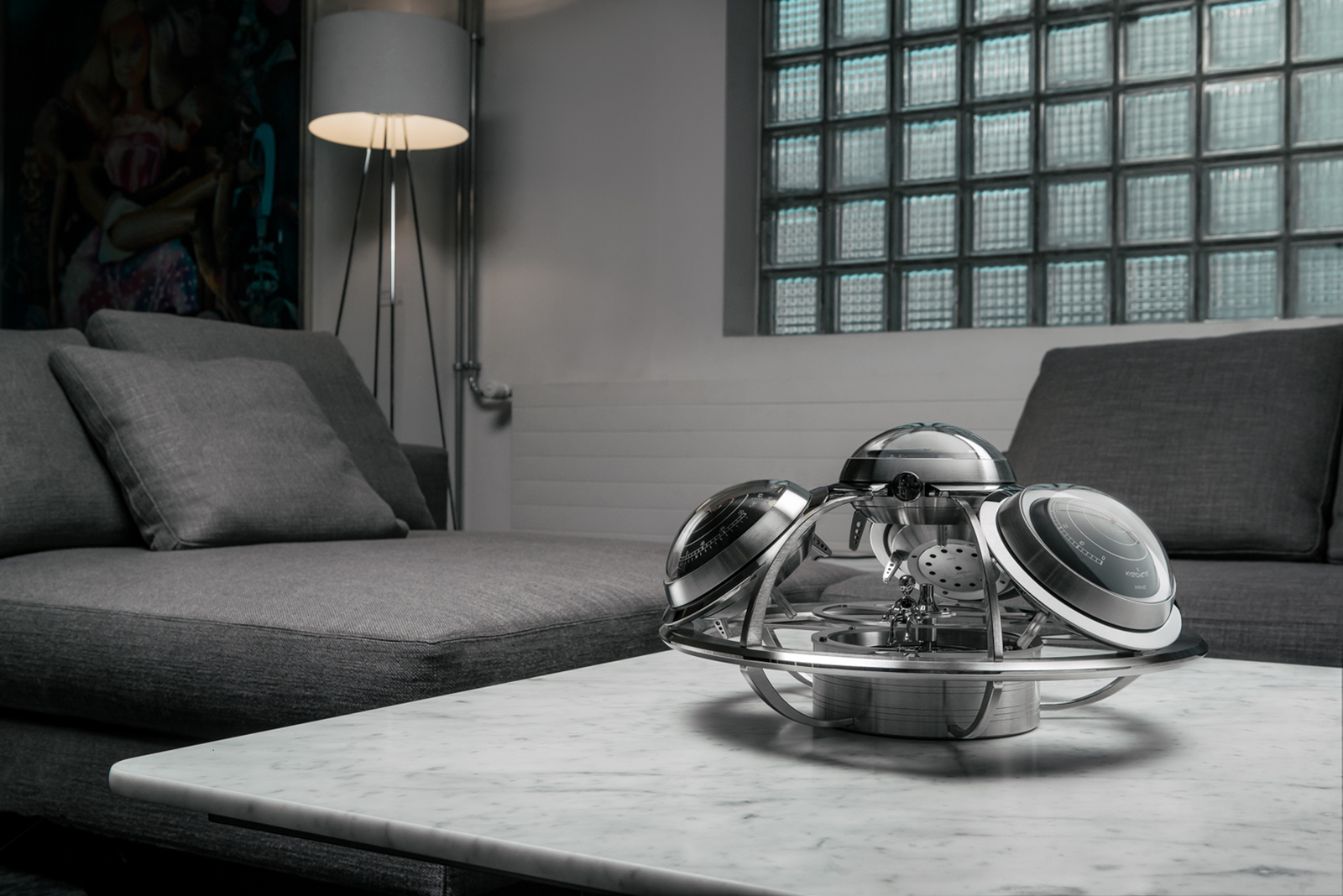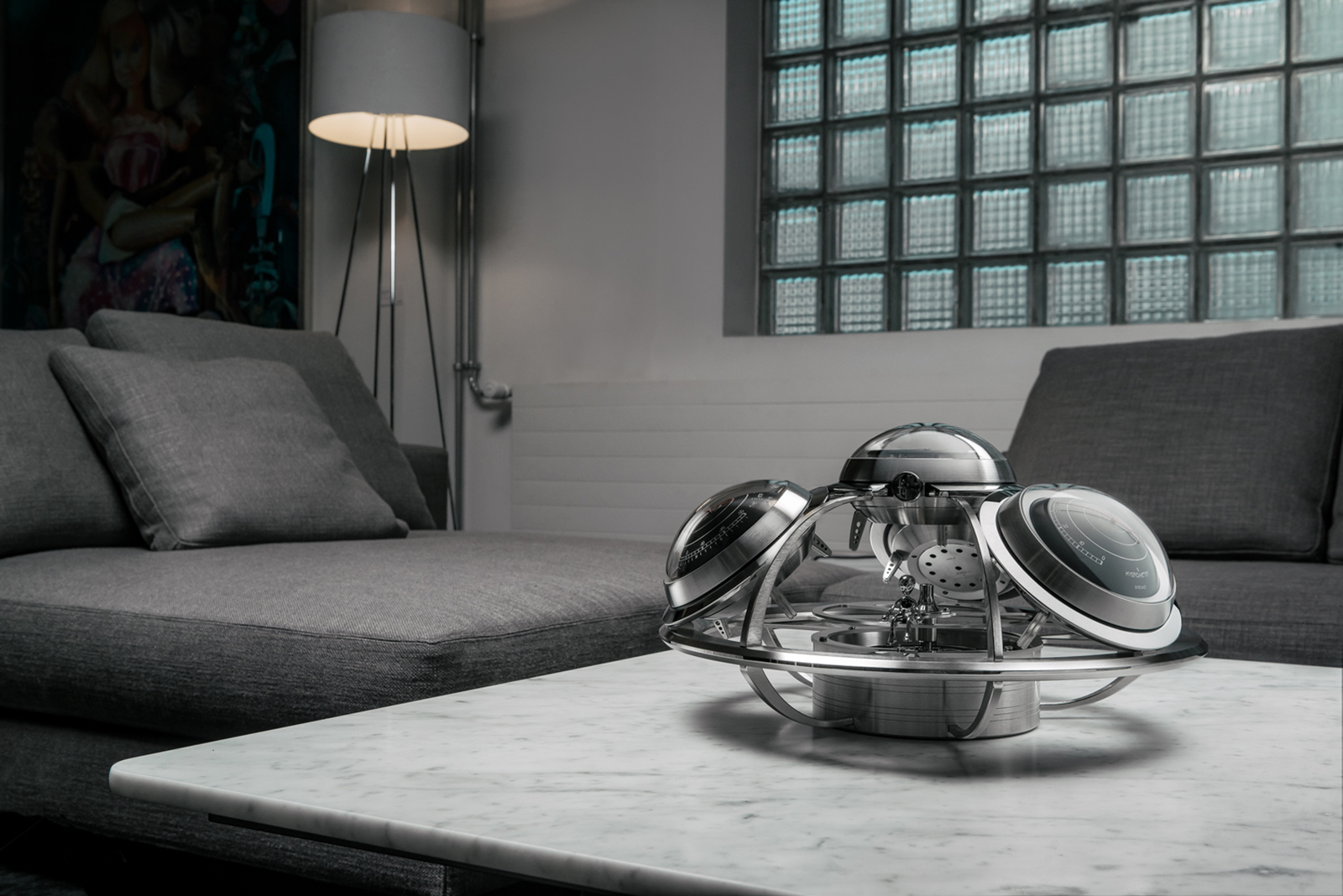 The clock, barometer, hygrometer and thermometer are each contained in an independent pod, which are all removable and interchangeable between the ring-shaped mounts on the UFO-like clock base. Each pod measures 12.4cm in diameter and 9.2cm high, and is also fitted with legs allowing it to be used as a standalone device.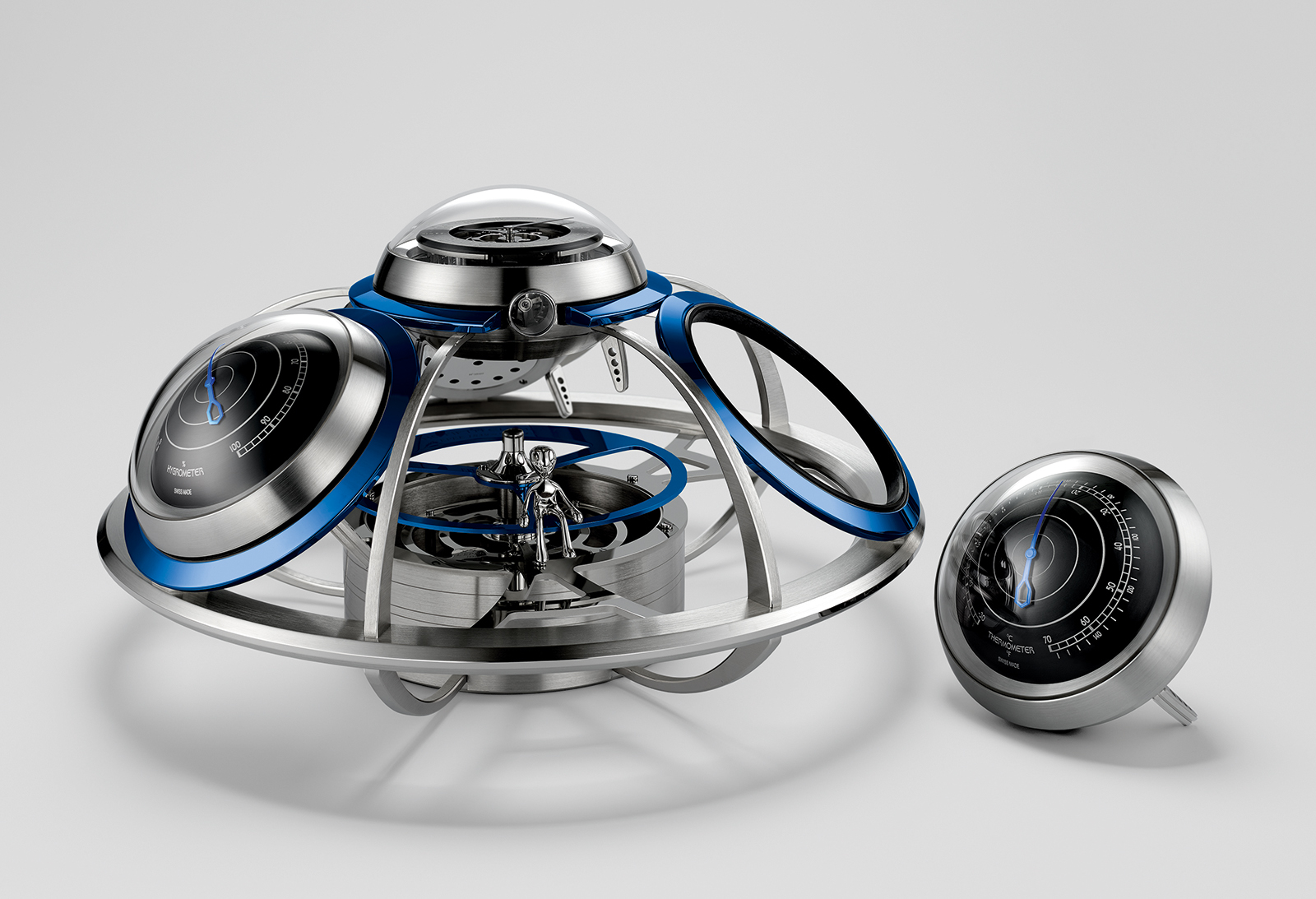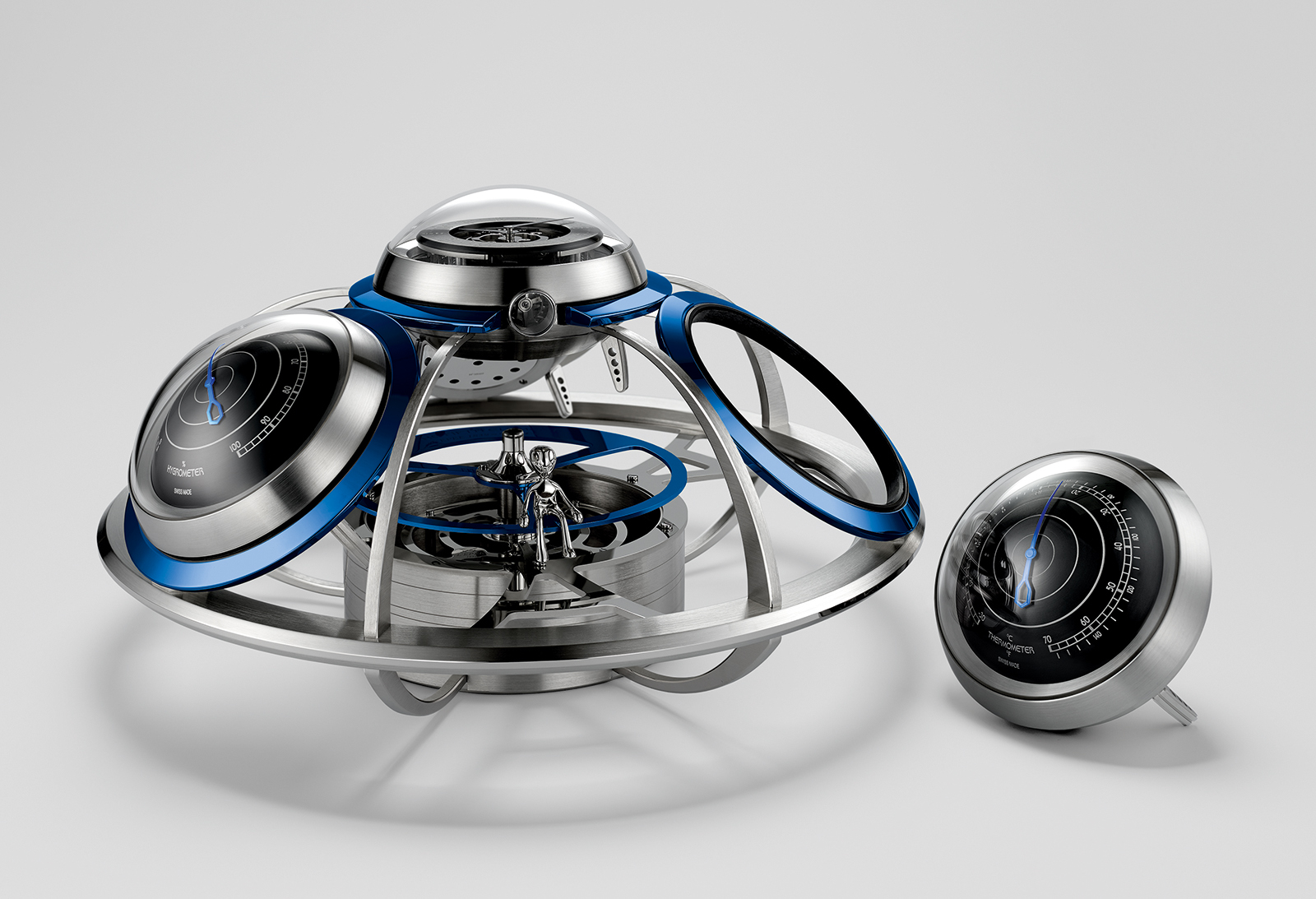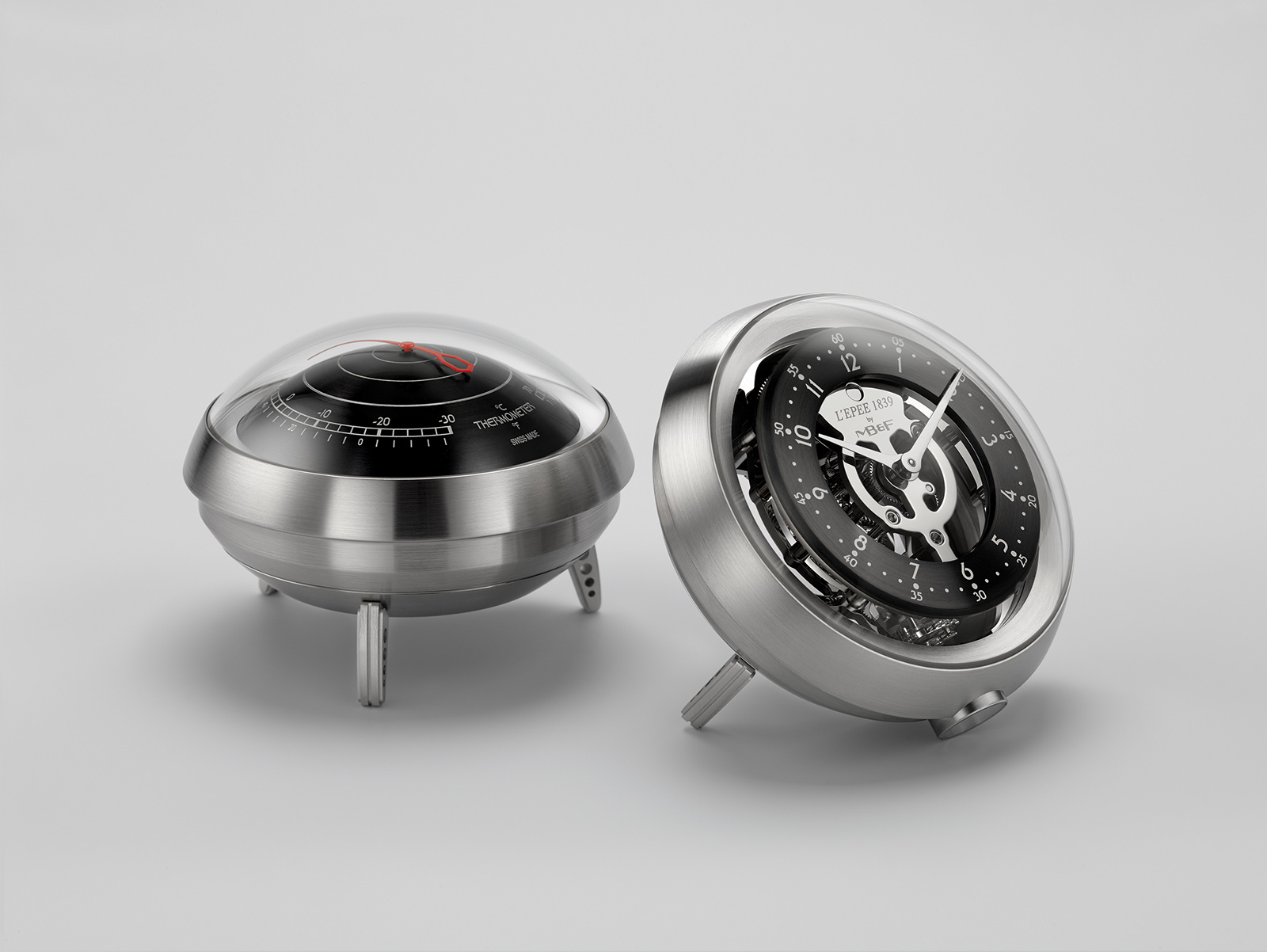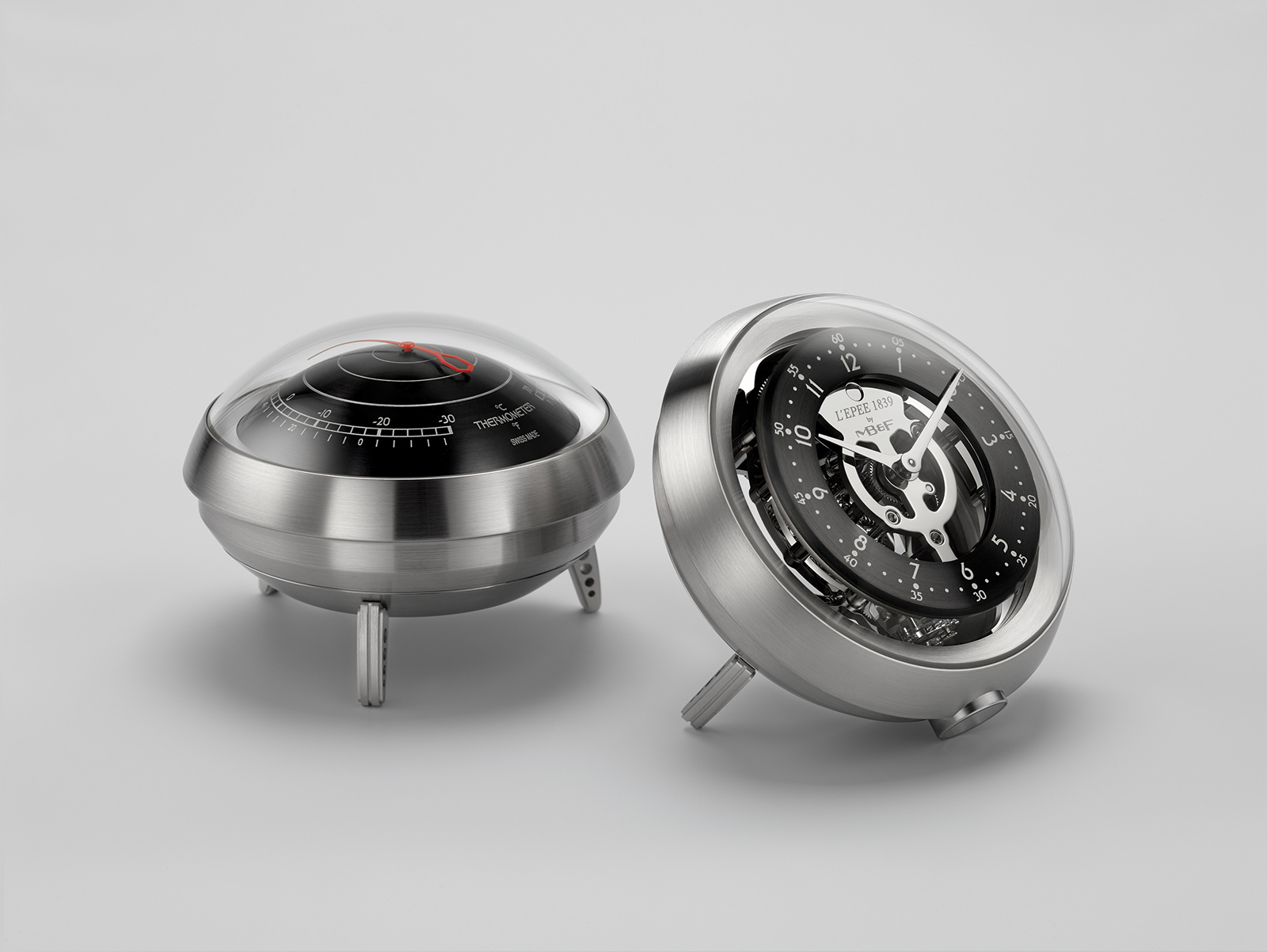 The clock is powered by L'Epée's 8-day hand-wound movement which has been skeletonised and modified to have the regulator is perpendicular to bridges, allowing the balance to be seen on the side of the pod. As the clock is detachable, the regulator is equipped with an Incabloc shock protection system to protect the pivot from damage when the clock is being relocated.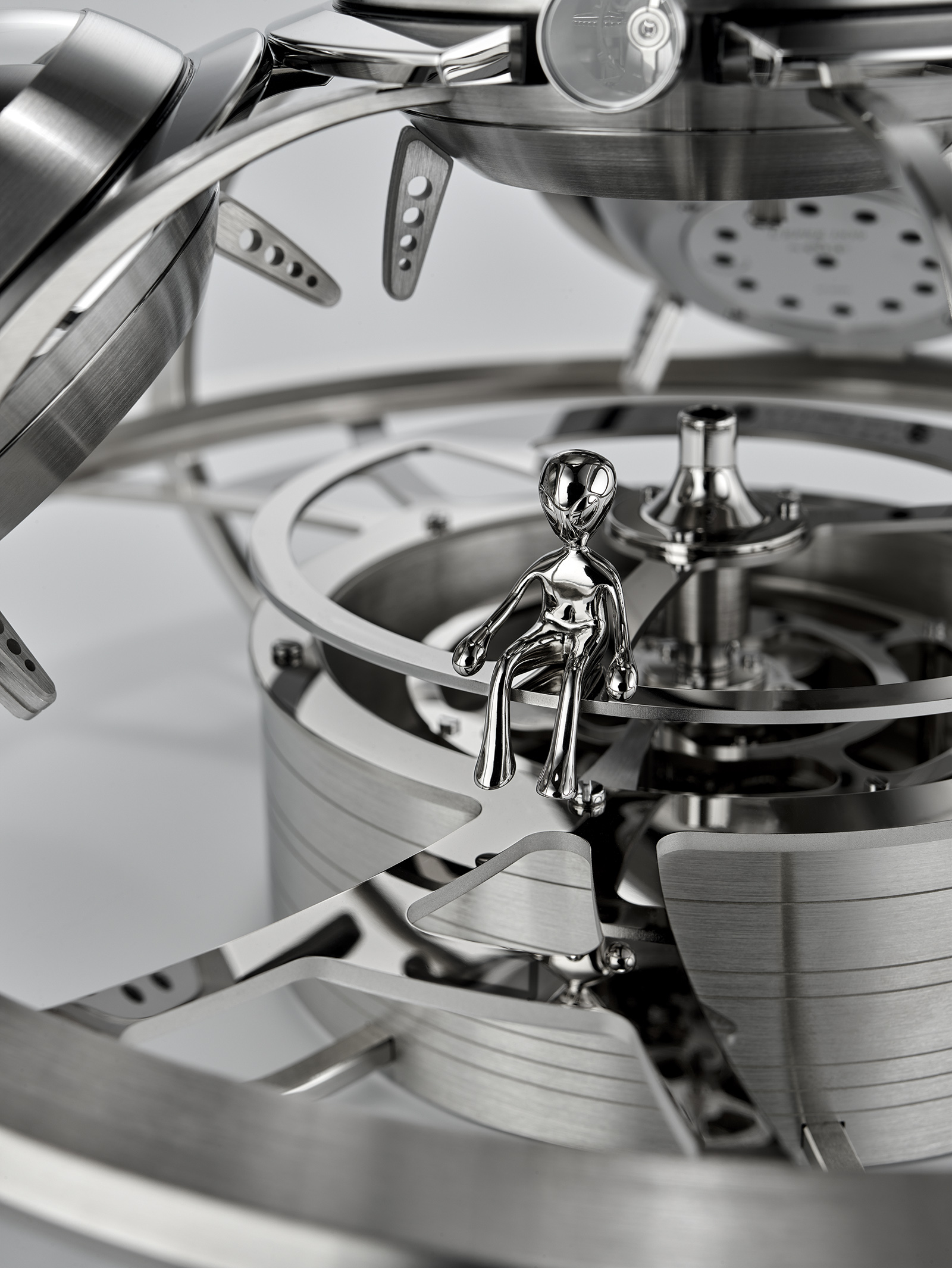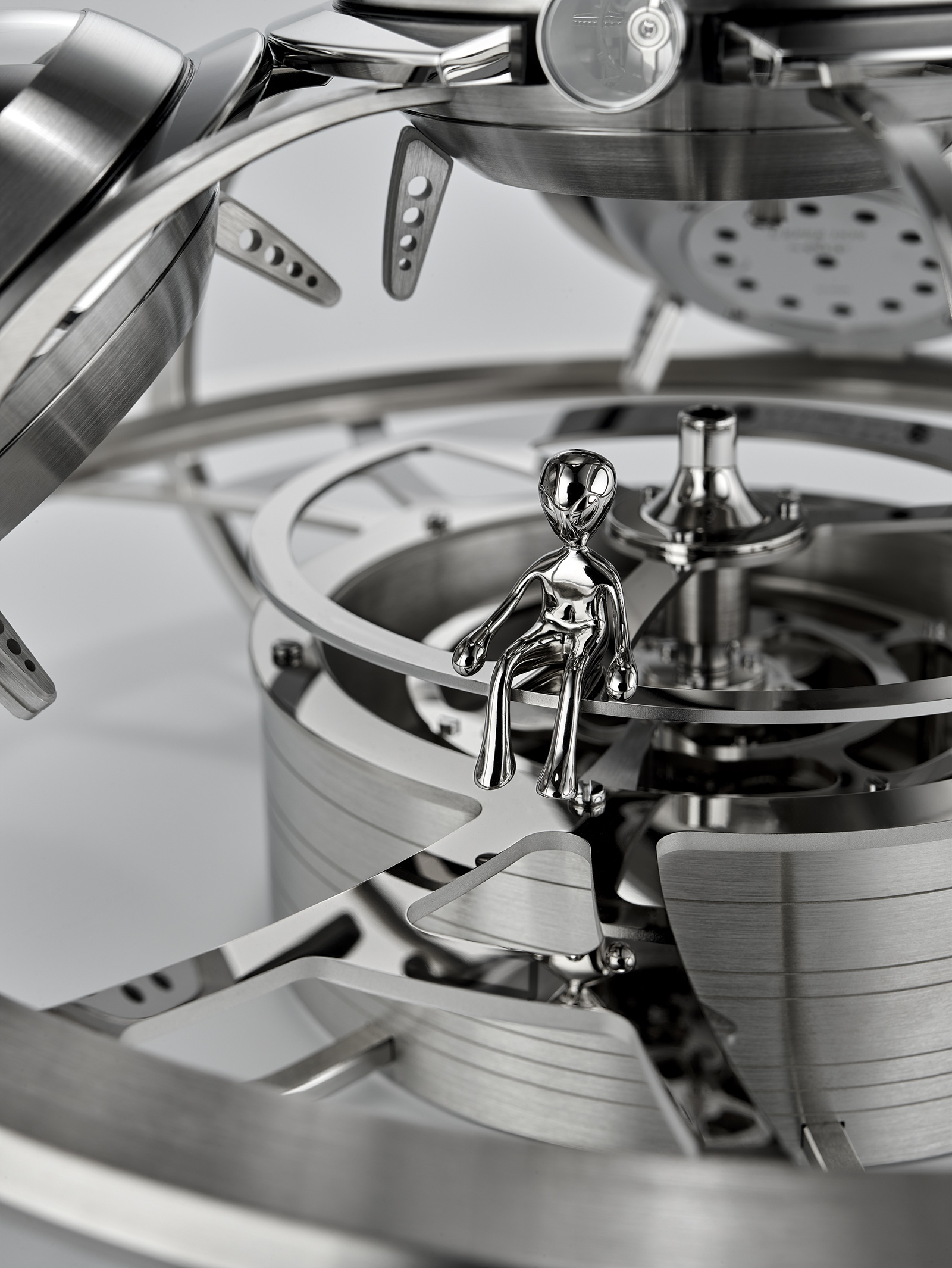 In full accord with indulging the abandoned fantasies of childhood, L'Epée also created a rotating clockwork mechanism that runs around a track with ball bearings located on the base of the station. Activated by a pusher, the mechanism rotates the wheel that the alien is perched on, leaving the extraterrestrial to orbit around the station's cockpit, presumably on the lookout for bad weather or potential abductees.
Price and Availability
The MB&F Fifth Element is priced at SFr52,000 and is available in three versions – silver, black, or blue – each limited to 18 pieces.
---
Back to top.
---
You may also enjoy these.