Meet the Man Who Has Sold The World's Most Expensive Watches
Aurel Bacs of Phillips explains what it takes to be an uber-auctioneer (and sell Paul Newman's Rolex).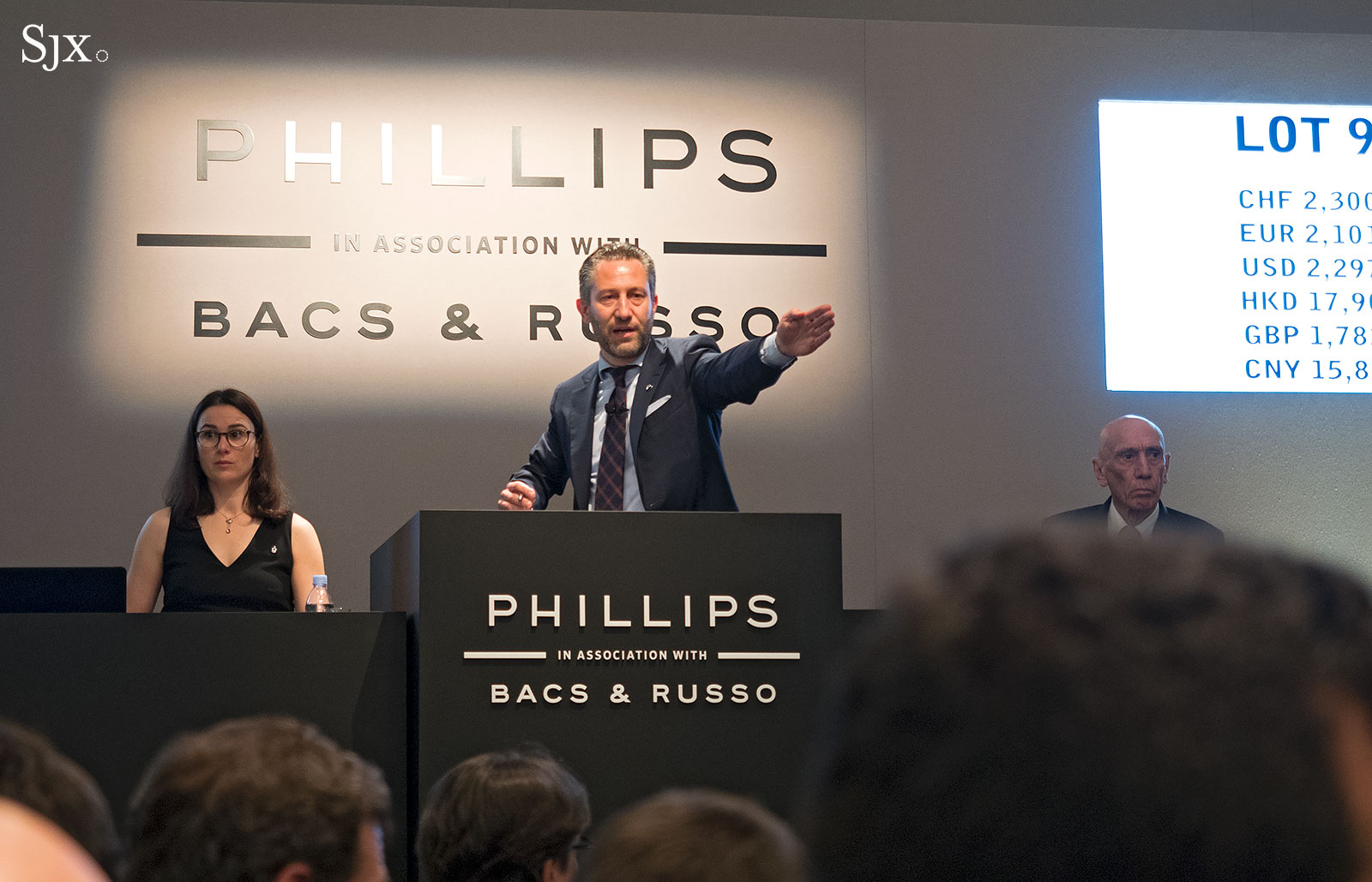 Aurel Bacs has sold the most expensive wristwatch ever, the most expensive Rolex wristwatch ever, and will perhaps set another world record when Paul Newman's very own Role Daytona "Paul Newman" goes under the hammer. Notably, he has also bought the most expensive watch ever sold, when he acquired the Patek Philippe Henry Graves "Supercomplication" for US$24m on behalf of the client.
So what makes him tick? In an expansive and wide ranging interview, conducted over the phone as part of the promotional tour for Phillips' inaugural New York auction, Bacs explains the collectible watch market, pricey vintage Rolex and Patek Philippe, and his lack of a career plan.
---
There has been a huge uptick in the popularity of vintage watches but also understanding the history of such timepieces, and you've been credited for being the godfather of this movement. Can you tell us how this came about — was it your intended mission?
I'm obviously extremely surprised that I'm credited for being the godfather of the vintage watch movement. I shouldn't be saying this to anyone who aspires to a career in vintage watches because I'm an anti-career planner. I have to openly admit, to the shock of my teachers and professors at university, to my colleagues, that I've never had a career plan. I've never set goals of where I want to be at 25, 30 or 40.
What I did, however, at every moment of my career, was to have my own passion, my own understanding and reading of vintage watches. And the only place I was 100% free to live and indulge in the passion and understanding is when I bought myself a watch. So I could really buy myself whatever I wanted whether it was $500 or $10,000. I didn't have to ask anyone or have any constraints because I'm the only one who decides what happens to my bank account.
But when you work for a company, when you're responsible for a team of 10 or 20 specialists, when you have to deliver a P&L, when you have to take orders from the boss there are constraints. The reason why I'm now at Philips is because the management is based on what you see fit, which is very different from previous companies I worked for.
And now we take a step back. There's a huge uptick in the popularity of vintage watches. The question always is was there the chicken or the egg first? In the same vein, which came first, the uptick or the understanding of vintage watches—their provenance, history and record prices?
I think it's symbiotic. It's a gradual development. The more you understand, the more there is a development. I have, at all times, wanted to share everything I know about watches. When you look at the Philips catalogue, you basically see and read how I feel about the watch.
Now, if that inspires people to buy a watch and pay a premium or to break world records, it shows that I've anticipated and learned what the other collectors want or that they're inspired by what I write which brings us back to the question of the chicken or the egg. So I don't think I should be credited with anything. I'm just a chicken and egg player in that cycle.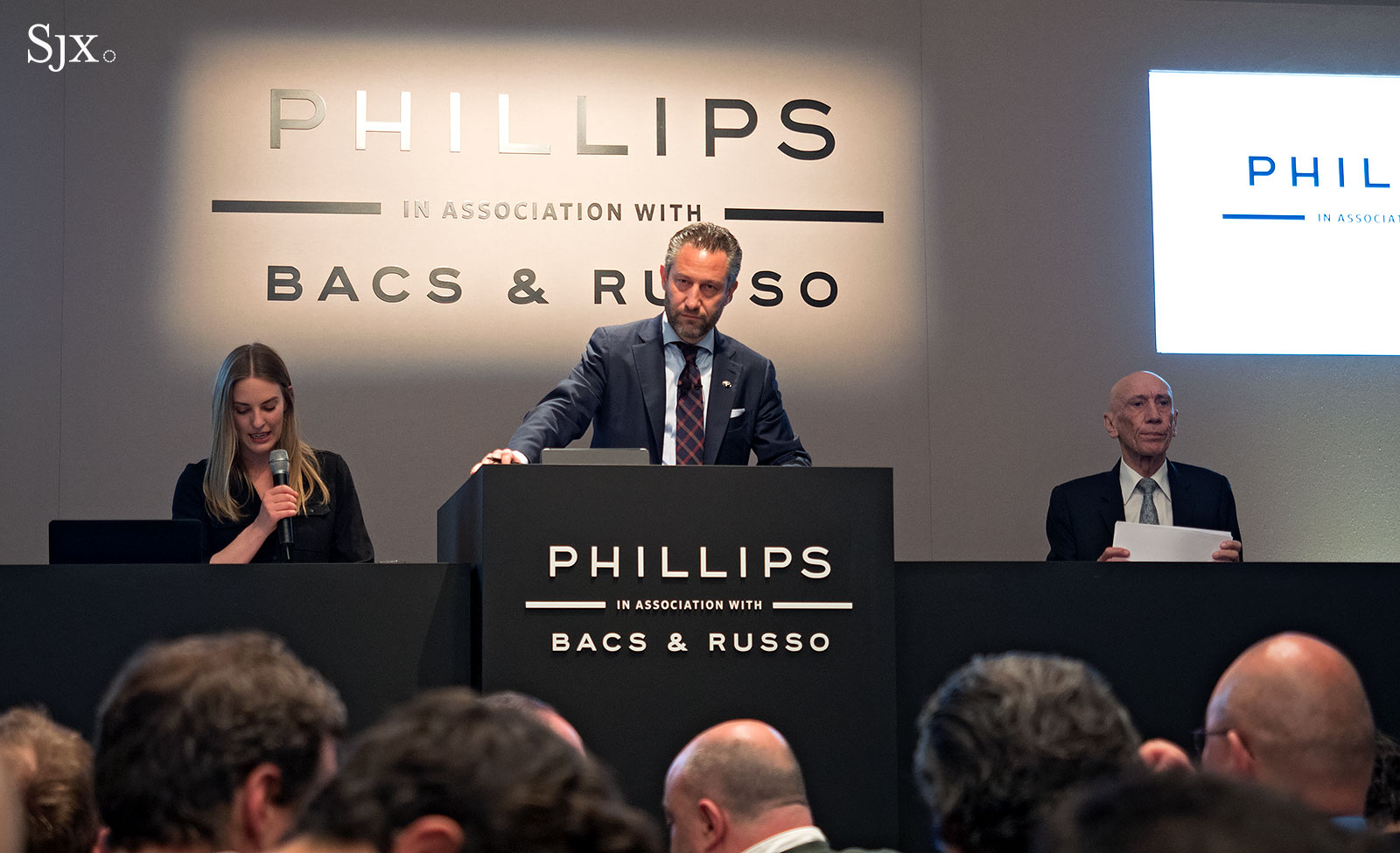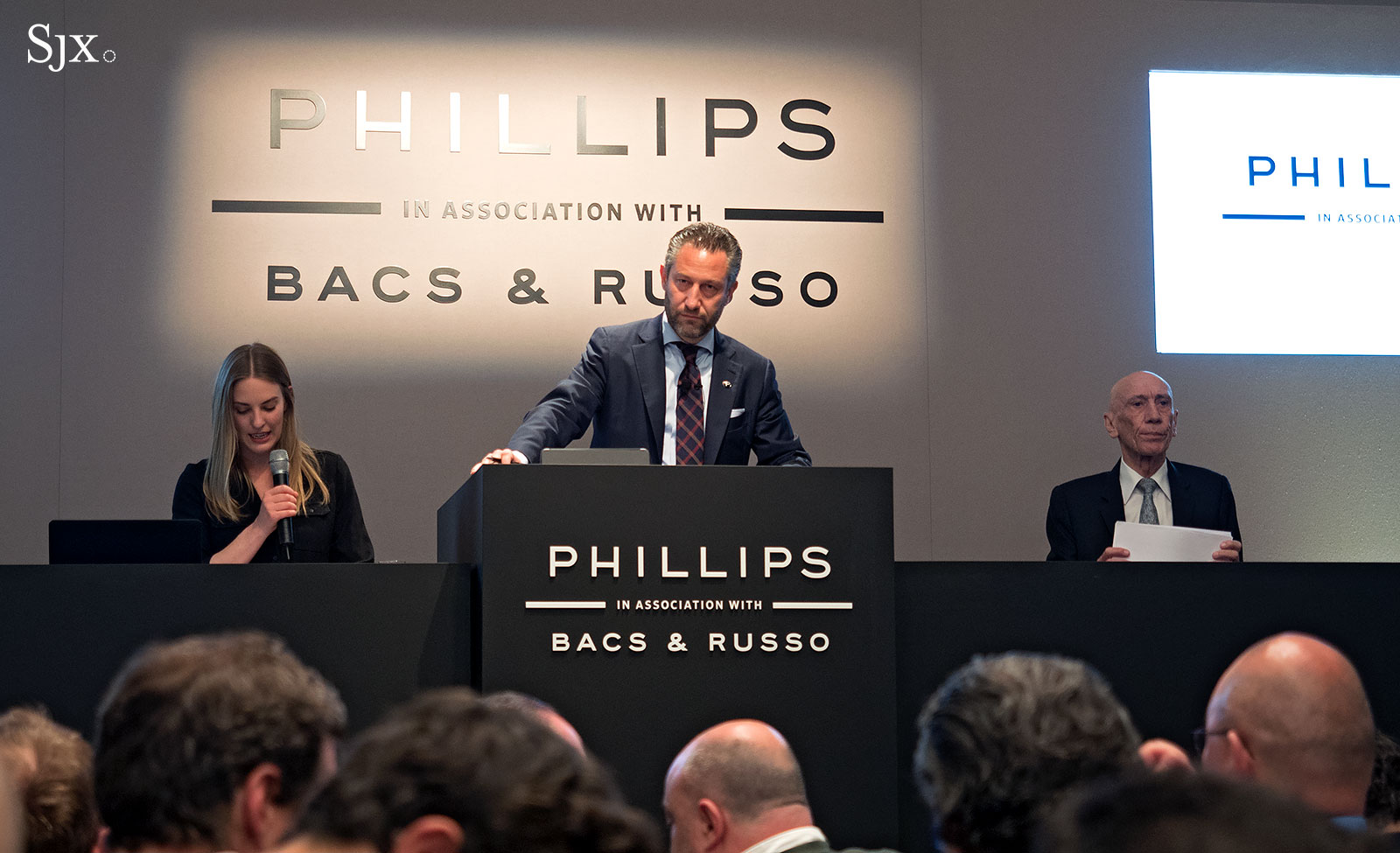 In your opinion, what are some of the main drivers of the recent flight towards vintage watches, which even makers of new watches have taken with many vintage remakes?
The main driver is passion. Those who participate in auctions and raise the paddle are passionate; they love it. And by passion, I really mean not just sympathy or interest but love and addiction.
Another key driver is potentially the need for uniqueness. I think regrettably in the last 10 to 15 years—not just in watches—in many other areas, luxury items have become commodities. Thirty years ago when an Aston Martin drove by, it would turn heads because you would only see one per year. But today, an Aston Martin is about as common as a Mercedes S-Class. Almost every car brand has increased their production.
And every watch brand has done another minute repeater, another tourbillion, another limited edition. At that point, when you thought your million-dollar watch was a privilege to own and you had to thank the CEO of the watch company for granting you that watch, you find out at the end of the day that it was a watch that anyone else could buy as well.
If you are truly passionate about watches you'll find that it's a frustrating development when you feel you've treated yourself to something very special but in fact it's just a million-dollar piece of gold for your wrist. Understandably, such collectors will feel bored and frustrated because it isn't special anymore.
As a result, they seek out ultra handmade, limited edition, custom-made pieces. This is a trend we've seen with brands such as Vacheron Constantin, Patek Philippe as well as independents such as Philippe Dufour or F.P. Journe with special dials. We've seen the trend of made-to-measure. But at some point you'll realised that perhaps there's something beyond that, which is vintage.
Even if a certain vintage Patek or Audemars or Rolex was produced in quantity, it is unique because it is a vintage watch. Only vintage has aged, lived, been preserved and cared for in a way that's unique to the watch alone. So pretty much, by definition, every vintage watch has its uniqueness. And I think, not just exclusive to the world of watchmaking or automotive, but the world in general is looking for character, personality and sense.
Mobile phones are made in the millions. If you don't have a screensaver, you wouldn't be able to differentiate yours from mine. When you look at the new constructions, offices or the way we're squeezed into a subway, we're just losing ourselves, our lives and our uniqueness.
And this is why when we're looking for adventures, we go on safaris, we go rock climbing and bungee jumping. We need that flavour of adventure and romance in our lives. Look at the travel agencies, what they're selling best these days are those holidays where you'll have an experience. We need experiences and sadly, in the last 10 to 15 years, many luxury producers have confessed that the experience is lost.
By the same token, the art of the auction has historically been about the experience, a spectacle in its own right. But in this age of the internet when luxury brands are attempting to develop an online experience, where are the auction houses headed?
Many friends are aware of my much divided opinion about technology because I'm not against going online. I'm a technology-addicted guy when it comes to communication; I have more gadgets than the average user in terms of phone, tablets, desktops, and notebook. But there are things in life that you cannot replace.
Now we can either talk about what can be replaced online and what can't. And I've had animated if not heated discussions with former colleagues, clients, journalists and watch manufacturers on that.
Let me pose a question to you: can you do wine tasting online? Can you have a doctor's examination online? Can we exchange tenderness online? Not yet, even after 20 years of discussion on cybersex. These experiences, now and probably in the foreseeable future, can't be replicated online. But you can buy a book online. You can order a pair of shoes, or a six-pack of beer online.
The difference is that anything with a commodity character, I can do it online. Anything that is a personal experience, connected with flavour, sensuality and touch cannot be replaced.
And now we come back to watches, are watches a part of the first or second group? It depends what watch you're talking about. A quartz watch that is the same whether it is the first or the last made in a batch of a hundred thousand, you can buy one in Singapore or in Dubai tax-free, or you can order it online.
A vintage watch is like a wine tasting. It's a sensual, physical and acoustical experience. Therefore, I'm opposed to consider online. I'm not refusing but I don't see how a client can make an educated choice buying a vintage online. Philips is, as far as I think, the most online savvy auction house but we are not going to stop holding our exhibitions. You will not see an auction here with a vintage watch that can only be bought online with no way of examining it because if clients wish to see it they have to and they should. Our live auction experience is a necessity.
Yes, I can listen to The Rolling Stones on an electronic device but sitting with them in the studio, listening to an unplugged session with Mick Jagger in front of you screaming is an entirely different experience. And we would like to provide that raw, original, sensual, heart-stopping experience that we get when we touch a watch.
What professional advice would you offer collectors who are starting to dabble in vintage watches?
I think first you need to understand why you want it. Is it because your friends do it, or is it a true interest? And what interests you? Is it the history, the mechanics, the aesthetics, the patina or the social aspect—that sense of belonging to a group of collectors?
I think if you're a novice, don't buy and then afterwards wonder if you did well or not. Do speak to a person you trust whether it's a collector, a dealer, an auction house specialist to give you a crash course on dos and don'ts.
It's like when you drive a car through the racetrack. You don't just hit the pedal and wonder what you're doing at the first curve. I think you do a few dry laps with an instructor next to you who tells you where's the brake and accelerator.
The first thing I would definitely not do: go and click online somewhere and hope that when the watch arrives in your mailbox, you'll like it. That's really just very wrong. Do spend a little bit of time preparing to make your first acquisition.
Come October, you'll be auctioning off one of the most well-known timepieces in the past century – can you tell us how you landed Paul Newman's Paul Newman? 
First of all, I cannot withhold the truth. I did not find the piece. It found me. I would love to take credit for having done a 10-year search and then successfully found it but I didn't because I thought I would never find it. I didn't do any magic to win it nor did I do acrobatics in front of the consignor, nor did I promise him the heavens.
All the credit goes to the consignor, who found me. To my understanding, he asked a friend to assist with the sale of the watch. That friend was a lawyer who said he could cover the legal part but not the logistical part of the sale. He then said that he had a friend who is a serious watch collector and can help with the sale of the watch. This was how it got to me.
That's also a testament to your reputation and pedigree in the market.
Well, that's your reading, and I cannot claim that I've worked terribly hard for 10 years to find this watch in the jungle.
What distinguishes the Paul Newman from the rest of the celebrity watches like Steve McQueen's Explorer II?
The generic Paul Newman Rolex is probably the most popular collector's watch in the world. It is to the watch collecting what the 911 is to car collecting. It isn't the most valuable. It isn't the most precious or the most unusual. But it is the watch that ticks every box as a collector's watch.
Now, celebrity watches is a topic by itself. I've had the pleasure of selling watches that belonged to kings and queens, famous actors, actresses, composers, musicians—I remember selling Duke Ellington's Patek Philippe split seconds chronograph.
I've had the pleasure of selling watches with history. Such watches always touch—some more than others—and it is simply down to the person who owned it. They have an impact whether we credit the person for being inspiring or having done something exceptional, or if we simply credit them for having being a good person.
However when you sell a generic Rolex Submariner that belonged to a generic Formula 1 driver who may have just worn it for three weeks and then put it away in a drawer, it isn't the same as the Paul Newman for two reasons.
For one, Paul Newman wore the watch as his first Rolex for one and a half decades from 1968 to 1984, from the moment it was given to him by his wife till the day he gave to James Cox, who was a potential son-in-law. He was photographed with the watch for 15 years of his life throughout the 1970s. That's a huge difference from say, Putin's Patek Philippe [ref. 5208P], which we know has never been on his wrist.
But then there's another big difference. The Paul Newman Daytona was named "Paul Newman" because of this watch. As far as I know the 5208P is not called the "Putin". And that is the Adam and Eve of watch collecting.
No one will challenge me when I say Rolex is the most established name in watchmaking. And if you ask all the Rolex owners in the world—and there are millions—which watch they would most like to own from the entire Rolex production, the majority will say the Daytona.
Then if you ask all the Daytona owners in the world which version of the watch they would like to have most, they would say the Paul Newman.
And if you ask all owners of the Paul Newman Daytona which Paul Newman they would like to have most, they would say the one that was on the wrist of Paul Newman. It is the pinnacle of Rolex Daytona collecting, of Rolex collecting and of watch collecting.
We've seen many vintage Pateks and Rolexes being sold at a tremendous price, and Paul Newman's Paul Newman might break more records. Which other brands are inching closer to these two?
Every vintage watch is a collectible as long as it is very high quality. And by quality, I don't mean features, like the rotor in 18k gold like it is in every automatic Patek Philippe, but if the watch has remained in its original condition—the legitimacy of the piece until today.
Amongst the greatest names today are Audemars, Vacheron, Cartier, Breguet, Longines, Omega, IWC, Jaeger-LeCoultre, and the lists gets longer and longer. Some go in the thousands of dollars, some in the tens of thousands, some in the hundreds of thousands and some in the millions.
But that's the same with art and collector's cars. You have the same prices for vintage collector's cars. In cars, what are the 50 most iconic cars? Of course, we can name a few like the Porsche 911 and also the Volkswagen Beetle, the Jeep that the US Army used or the Range Rover and some are worth thousands of dollars, tens of thousands or hundreds of thousands.
In fact, we're now in the final phase of preparation for the October watch auction in New York. That catalogue is going to be dedicated to the most iconic watches of the 20th century. Does it mean that they are the 50 most expensive watches of all time? Absolutely not. It means that these are the 50 watches that people recognise even if they're not watch specialists.
To be an icon doesn't mean it has to be costly. And to be a watch that I get excited about, a wonderful original vintage at $500 or $1000 is enough. Hence, we're back to the first point where I said whenever I buy a vintage watch, whether it is $1000 or $10,000, I don't need to ask anyone. I just need to like it and it has to meet my quality standards.
Because of the growing popularity of vintage watches, we've seen the prices at auction houses escalate. Has it become a bubble?
The fair answer is I don't know because if I knew, instead of talking to you, I would rather have spent the last 45 minutes buying these watches. But what I do know is what a watch was worth in 1990, like the Patek ref. 1518 or a Paul Newman, and what it is worth today.
Yes, it may have doubled, tripled, quadrupled, quintupled. Now I can do the comparison with vintage wine, cars, vintage or contemporary art in 1990 and find out the number of Pateks or Rolex I could have sold for an Andy Warhol, a Porsche or Ferrari, Château Latour, a purple, pink, blue or yellow diamond.
What you'll then realise is that over the last 35 years, vintage watches have not outperformed the other areas of collecting. If they haven't outperformed, what does it mean? That watches have relatively underperformed.
The question of is it right or wrong, is it sustainable, is there still growth, is something I would rather ask someone who bought a Porsche for $14,000,000 as it happened last week, or a 20th century work of art for $150,000,000.
Not because I think they have overpaid but I think I'd rather ask someone from a different field rather than a collector of watches, which have actually been quite humble in their performance in comparison to other collecting categories. In other words, I am sleeping really well!
---
Back to top.
---
You may also enjoy these.