Toshiba's Founder Once Built Japan's Most Complicated Clock
The 1000-part masterpiece was completed in 1851 and has yet to be surpassed.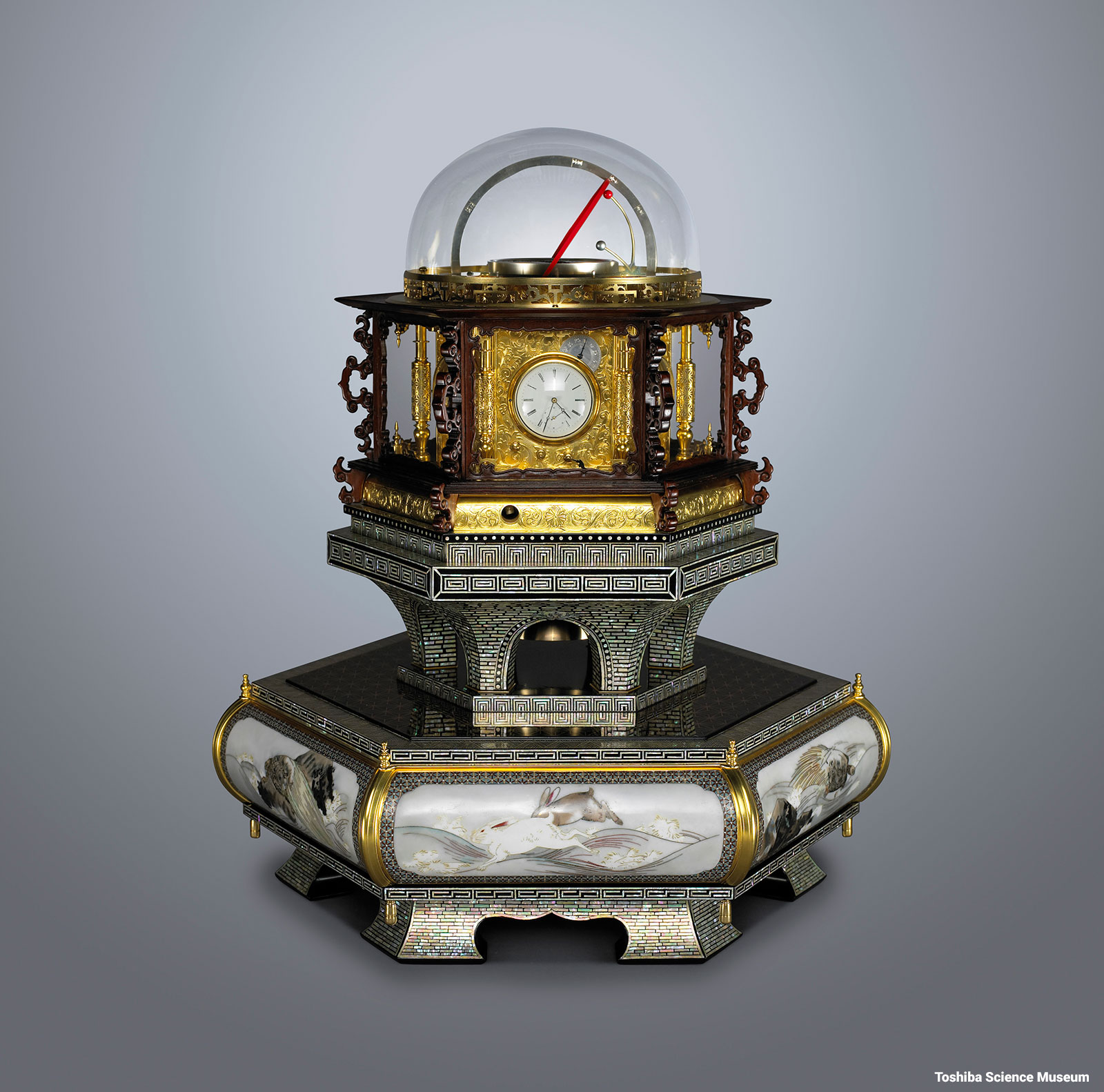 Toshiba has suffered the indignity of being front page news almost daily recently, reeling from massive losses at its bankrupt US nuclear subsidiary Westinghouse that threaten the industrial conglomerate's solvency. Consequently Toshiba is hurriedly selling assets, including its prized memory chip unit that Apple is rumoured to be interested in.
One of Toshiba's assets, which fortunately can never be sold having been designated a national treasure by the state, is the Myriad Year Clock, built by the founder of Toshiba's predecessor company.
The industrial conglomerate traces its roots back to Japan's first maker of telegraph equipment, which was established in 1875 by Tanaka Hisashige, perhaps Japan's greatest inventor. Born in the feudal era of samurai, lanterns and horse carriages, Tanaka eventually built Japan's first locomotive, steamship and telegraph, becoming one of the key figures in the country's transformation into an industrial power.
Tanaka also built the Myriad Year Clock, the most complicated timepiece ever built in Japan. A six-face clock that took three years to complete, the Myriad Year Clock, or Mannen Jimeishou (万年自鳴鐘), is a timekeeping masterpiece that runs for an entire year. Even more amazing is the fact that it was built in 1851, before electricity arrived in Japan.
We detailed the origins and functions of the Myriad Year Clock last year, and the story is worth a timely revisit.
---
Back to top.
---
You may also enjoy these.