Interview: Jean-Claude Biver on How He Turned Around TAG Heuer
The energetic and inimitable Jean-Claude Biver explain the secret to success in watchmaking.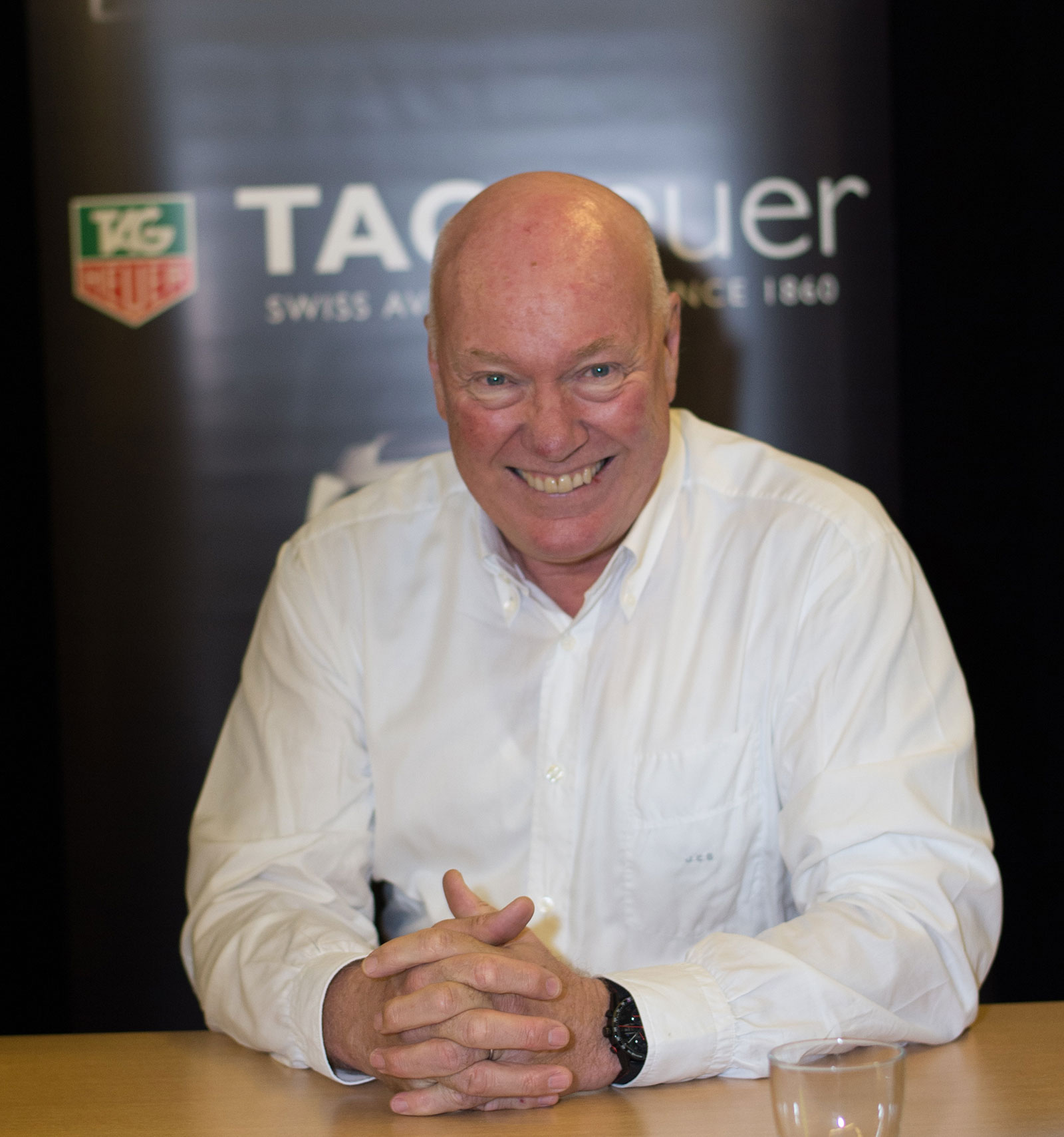 Jean-Claude Biver is a well known personality in watchmaking, the closest the industry has to a celebrity chief executive. A gentleman farmer who famously makes his own artisanal cheese, Mr Biver made a fortune reviving Blancpain and Hublot – Swiss business magazine Bilanz estimates his net worth at SFr175m – but he didn't stop there. Since 2014 he has been in charge of TAG Heuer as well as the LVMH watch division that also includes Hublot and Zenith.
Since taking the top job at TAG Heuer in December 2014, Mr Biver has revamped the brand, changing products, strategy and management. Despite some superficial similarities between his approach at TAG Heuer and what he did at Hublot, Mr Biver is keenly aware between the two, evidenced by his emphasis on TAG Heuer's affordability and "perceived value".
His master plan has quickly shown success, with TAG Heuer being frequently singled out for praise in LVMH financial reports, with the most recent half year statement from August 2016 noting a "successful refocusing of TAG Heuer on its core range".
Mr Biver – who is now 67 but powers through the day with the energy of someone half his age – visited Singapore in early November, part of a whirlwind world tour for the 10th anniversary of Hublot's All Black line of watches. Your correspondent spoke with him, and this is what he had to say.
Interview has been edited and condensed.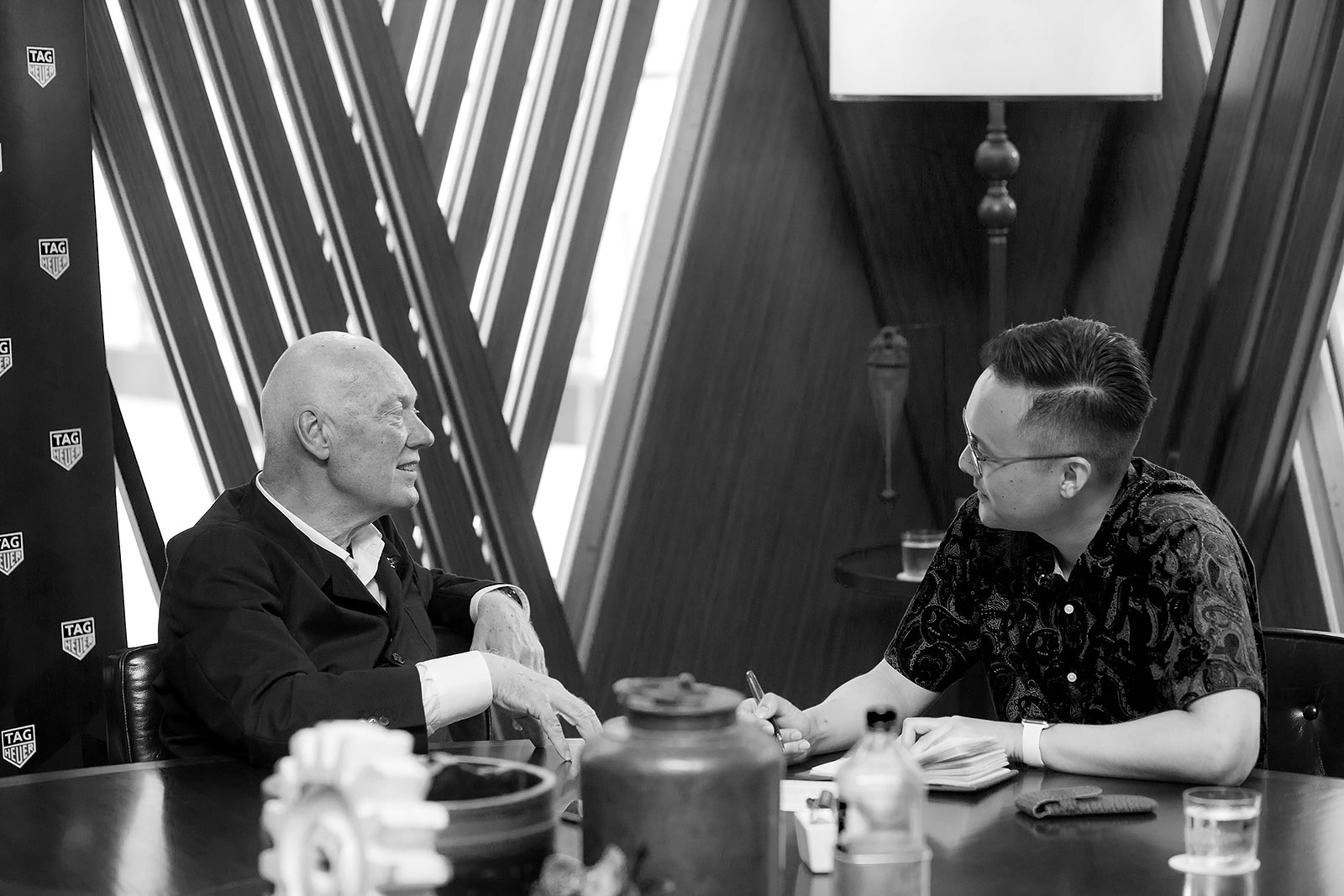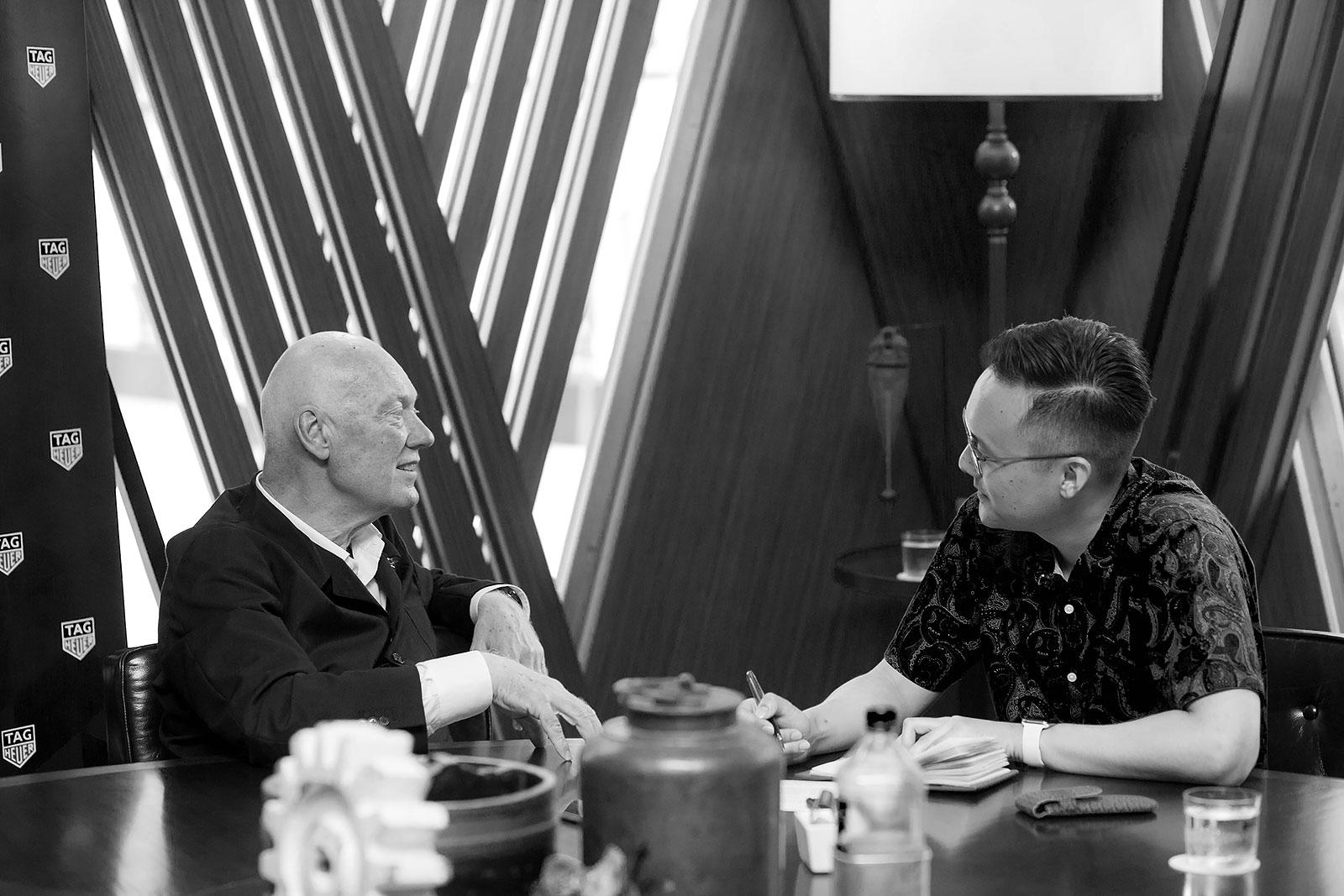 ---
Defining the essence of TAG Heuer
My role was to redefine the commands of the brand. What are those commands? I defined three conditions that must be always fulfilled.
First condition, the brand is TAG Heuer. "TAG" means Techniques d'Avant-Garde [the name of the watchmaker's former corporate parent]. If in your family name you have techniques d'avant-garde, it means you must be avant-garde, so you must make a connected watch, you must use new technology, you must be always connected to the future. Boom! That is condition number one.
Condition number two: we must be the leader in the affordable luxury. I am not a luxury brand, but I am the leader in affordable luxury. So what does affordable luxury mean?
It means a tourbillon at US$15,000. An expensive watch but it is still affordable compared to the prices of normal tourbillons.
Condition number three: I must always have a perceived value that is at least double the price. So if you make a tourbillon, make it affordable, and make it look like it costs double.
So those are the three conditions for the brand to exist. Anything that comes in the factory, [for example] a new proposal for an event, will always be checked against these three conditions.
"Zero separation" from the consumer
The first three commands are for everybody in the company. For the little marketing department I have also defined some conditions. And one condition was that we do not follow a brand concept, we follow a customer concept. What does it mean?
In the past a brand concept was to say a brand is linked to sailing [for instance]. Then all the communication and marketing activities, advertising, events, were based on sailing, sailing, sailing. TAG Heuer in the past was motor racing, motor racing, motor racing.
So I said we should not look at the concept from [the brand's] perspective, we should look at it from the consumer's perspective. If my consumer likes motor racing, but at the same time he likes rugby sevens, football or rap music, or he loves a certain lifestyle, then we must follow him.
That I call 'zero separation' from the consumer. Wherever the consumer goes, whatever the consumer does, whatever my customer likes, he must see TAG Heuer there. If he meets TAG Heuer every time, in the end he will believe TAG Heuer is part of his lifestyle. And when he believes TAG Heuer belongs to his lifestyle, it's easier to sell.
Selling to the clientele of tomorrow
We have the profile of the customer who cannot buy TAG Heuer, and we have the profile of the customer that buys TAG Heuer today. It's very important to know the ones that cannot buy now because they are the ones that will buy next year, or in five years, or eventually in ten years.
You can put maybe 60% of the [marketing] money on the people that can buy, but you have to put the 40% on the people that cannot buy now, but in five years. If you don't start talking to these people, how do you expect them to buy the day they can afford to?
It's what I call the Ferrari effect. Every young boy has dreamt at a certain moment about the red car. And so when he is an entrepreneur, 37 years old, and for the first time successful, he buys a Ferrari just to fulfil a dream, not that he needs a Ferrari. He needs to make a dream come true. He has dreamt so long about this car that finally he buys it. And this is what we are working on.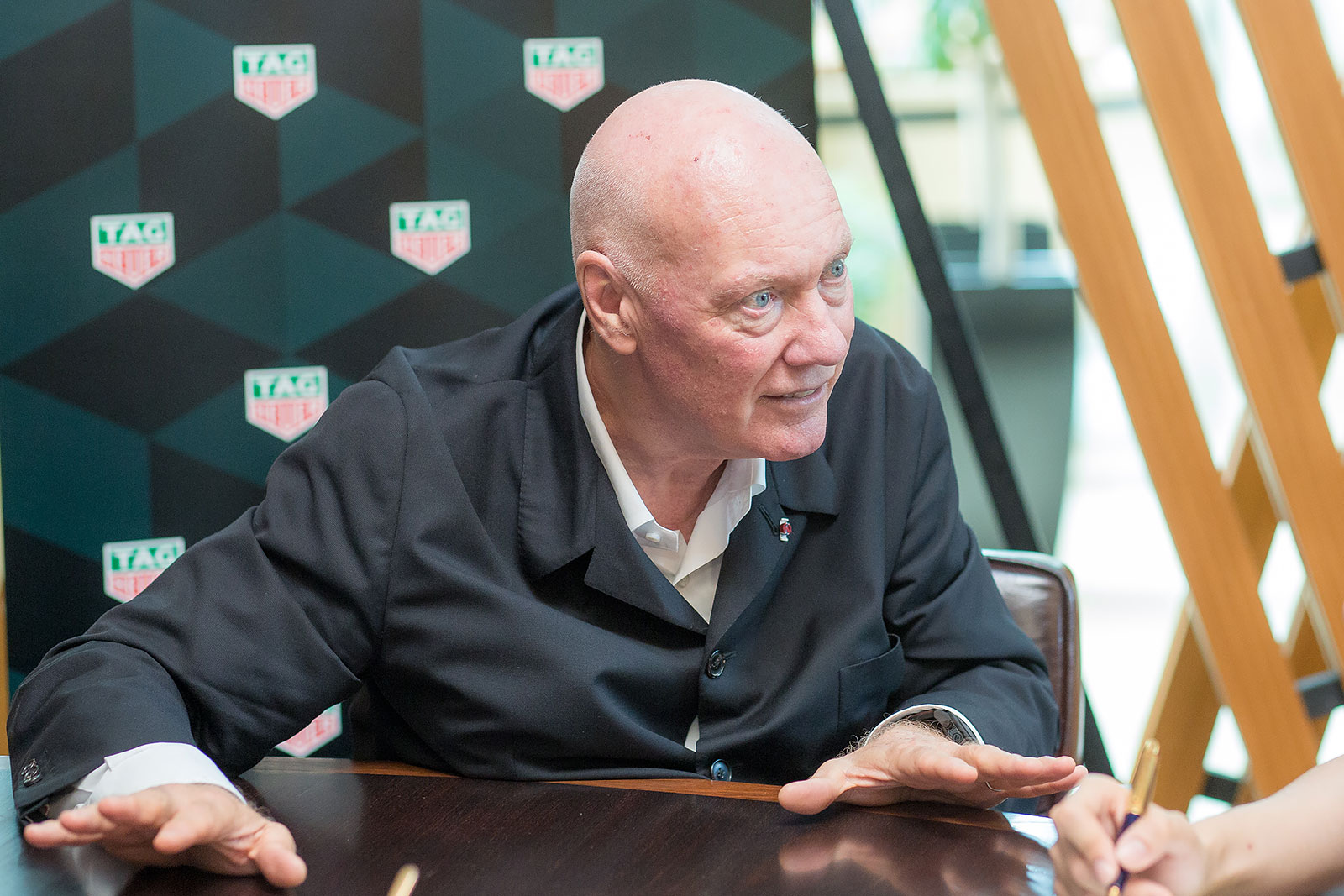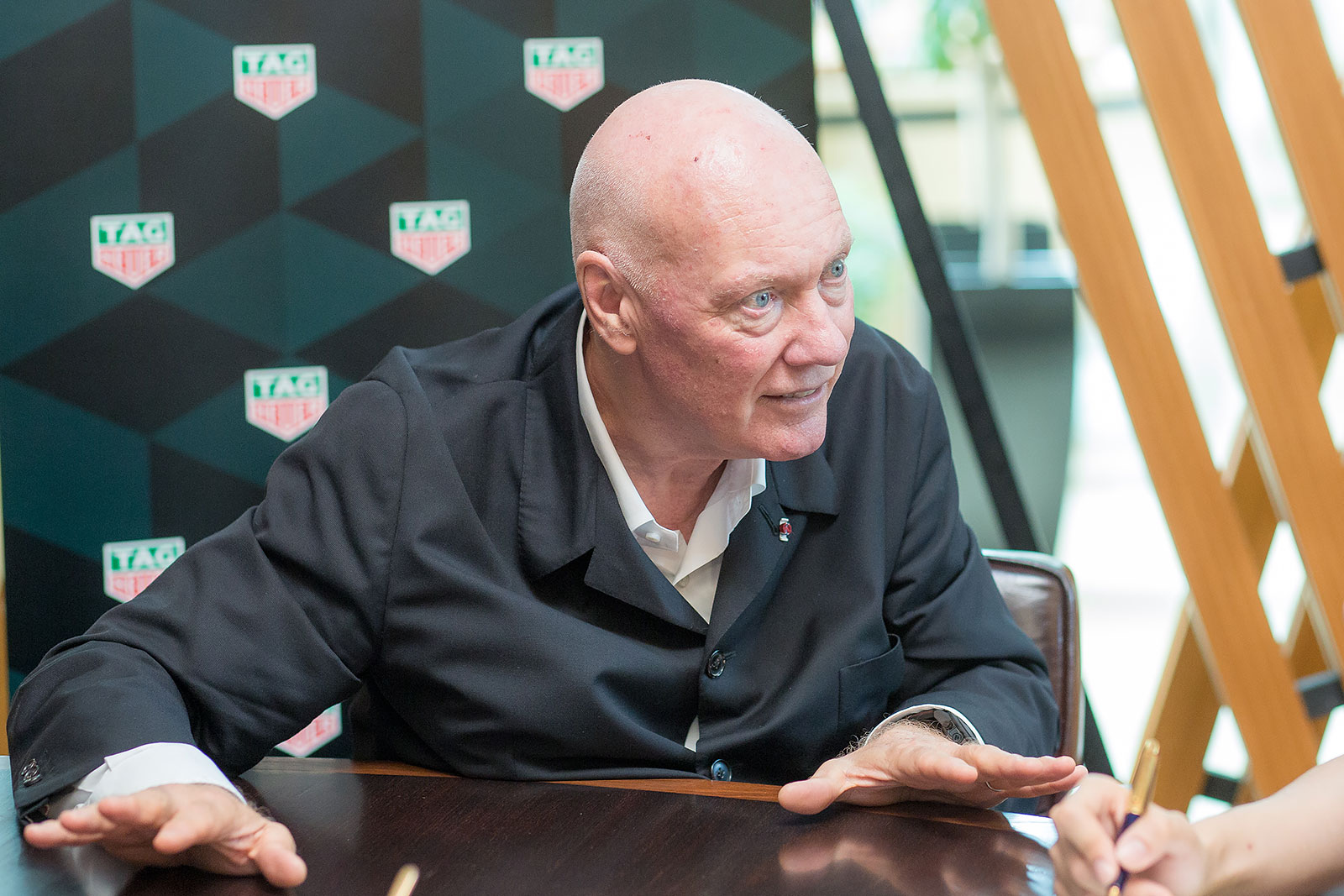 Building TAG Heuer's archives and heritage department
We are reorganising the restoration department [that] did not exist before. Now we have a [dedicated team] of 18 people that are taking care of the patrimony of the brand, which is the museum, vintage pieces, spare parts.
Once we have all [the historical information] registered, then we are ready to provide information to collectors. If we cannot provide this information, collectors will not collect, because such information is the most important tool for a collector. He wants to know when was it made, how many pieces were made, who made it, why was it stopped, and so on.
This restoration department has a consultant, one of the biggest Patek Philippe [specialists]. His name is [Eric] Tortella. When some collectors heard that Tortella is working for TAG, they think maybe this Biver guy is trying to give an importance to its history. And so they started to speculate and they started to buy [vintage Heuer watches]. When they started to buy, I said, 'Shit! It's too early, I want to buy first.'
Some pieces are missing from my own collection. So why should I let other people buy what I need? It's a shame that the museum doesn't have these pieces. So since I started I have bought probably a dozen of TAG Heuer's historical, important pieces that I needed in the museum. But I haven't bought more than 12.
And this has made a lot of noise, and still today prices are going up and up and up. And everybody is now very hot on TAG Heuer collector pieces, which is great for us because we can now answer every question, we can provide certificates for every watch. So I think it is an important part of our business is to respect and to understand and to be able to certify our history.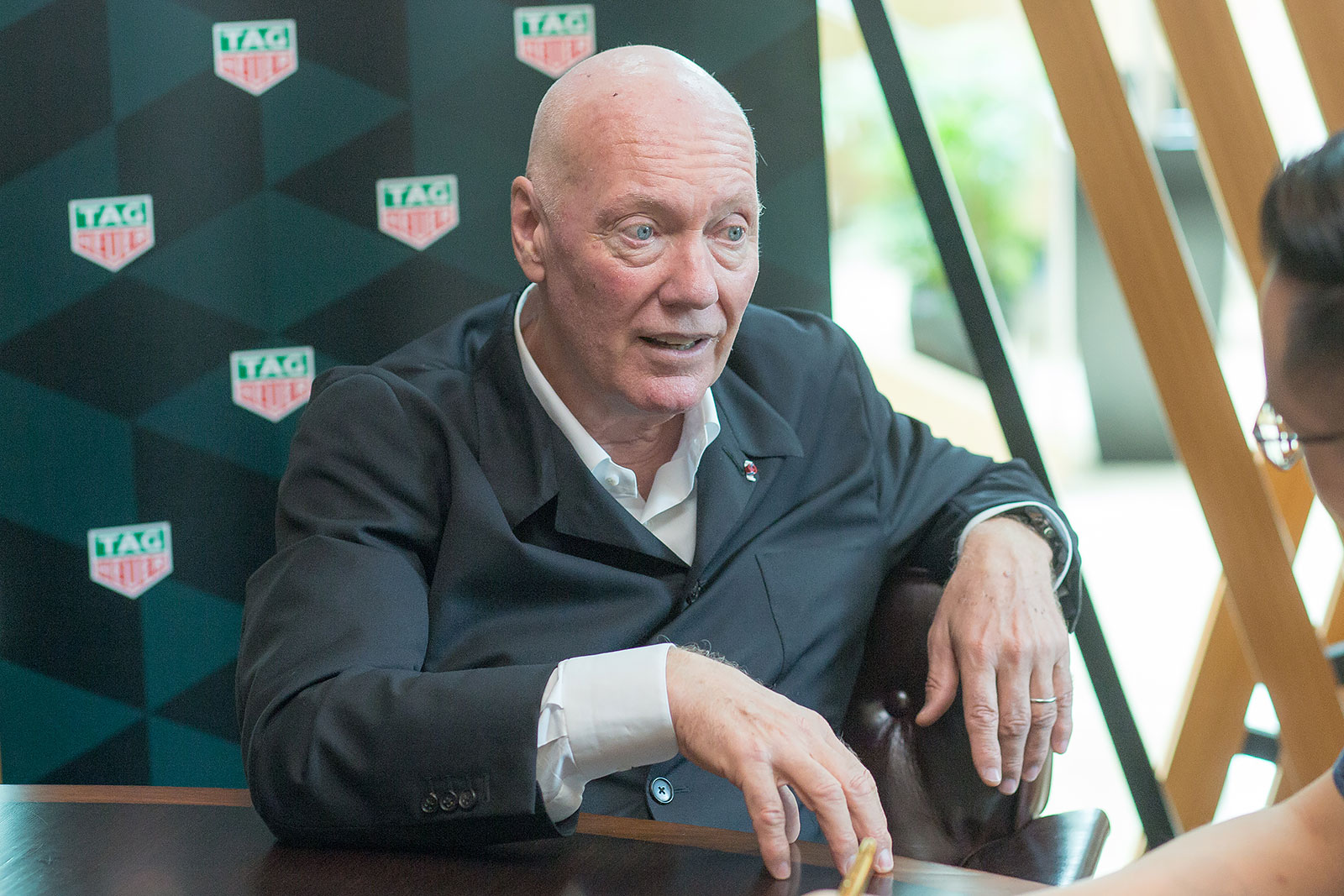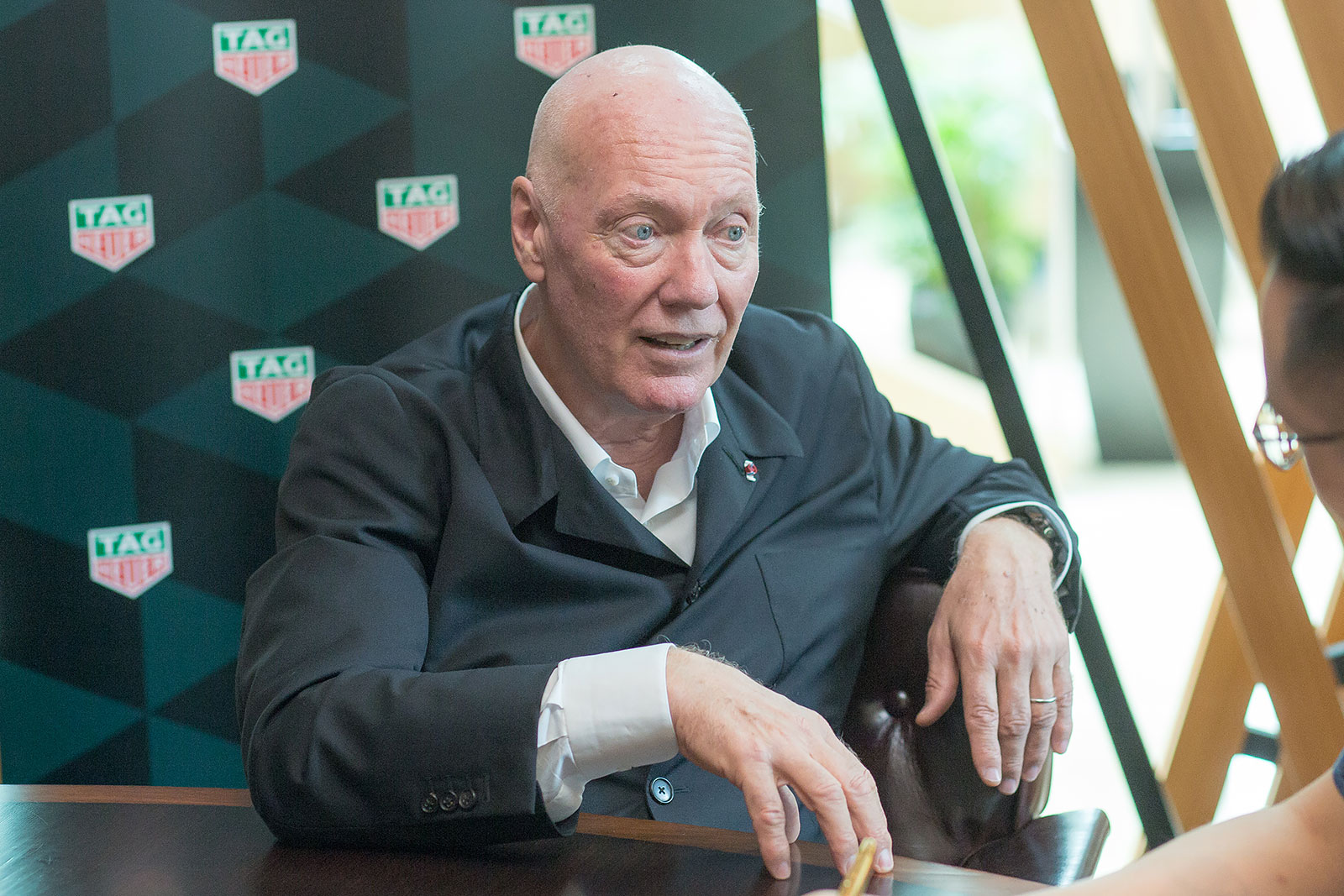 Always think like a young person
I always say you only get old when you stop learning, when you stop being curious, when you start to think that you know [everything]. Then you are old, and then you should retire. I am still curious, I still believe I don't know, and I am still hungry to learn. Now how do I do that?
I have the incredible privilege to have five kids. The oldest is 38, while the youngest is 16.
I talk a lot to the youngest because I am fascinated by the new generation. If I don't know the brands he is buying, the type of music he likes, if I don't know the type of tattoo he wants to have on his body, then I will never understand the new generation. If I don't understand the new generation, then I cannot do my job.
Because my job is not to feed the old [customers], I have no problem with them, I understand I know how they react, but I also need the future. The future [generation], they will judge my job, not the old people that are dying with me.
By the way, we have an advisory board at TAG Heuer, made of people between 14 and 18 years old. And I meet with them. We show them advertisements. We ask them what do you think of Gigi and Bella Hadid? What's your opinion about Lady Gaga?
We ask all these questions, we show them pictures, we show them products, and they give us their judgement and recommendation. I listen to these young people. I am very excited and I admire and I respect the future.
Many old people reject [the young], they say this artist is not serious, I don't like it, I hate this music – that's when they become old. And this was the problem we had at TAG Heuer with some of the managers. Once you are old, you don't get young again. So never get old! [laughs]
On being one of the last of the great generation
I never thought I would be one of the few remaining [pioneers of modern watchmaking]. [laughs] You see, now you remind me that I never think like that. I never think that I am one of the last remaining. I just think that I am a member of the future of Swiss watchmaking. You know when I talk to you I don't think that you are younger or older, I think we are the same.
But you are right, I am one of the last. Probably together with Mr Philippe Stern, the owner of Patek [Philippe]. Philippe Stern and myself, we might be the two last guys from that generation who played a role. There are others that are as old as me, but they didn't play the same role. So Philippe Stern and myself, we might be the last ones.
---
Back to top.
---
You may also enjoy these.