Introducing the Epos Emotion 3390 24h, an Affordable 24-Hour Display Wristwatch
The Epos 3390 displays the time on a 24-hour scale, distinguishing between day and night, for under US$1500.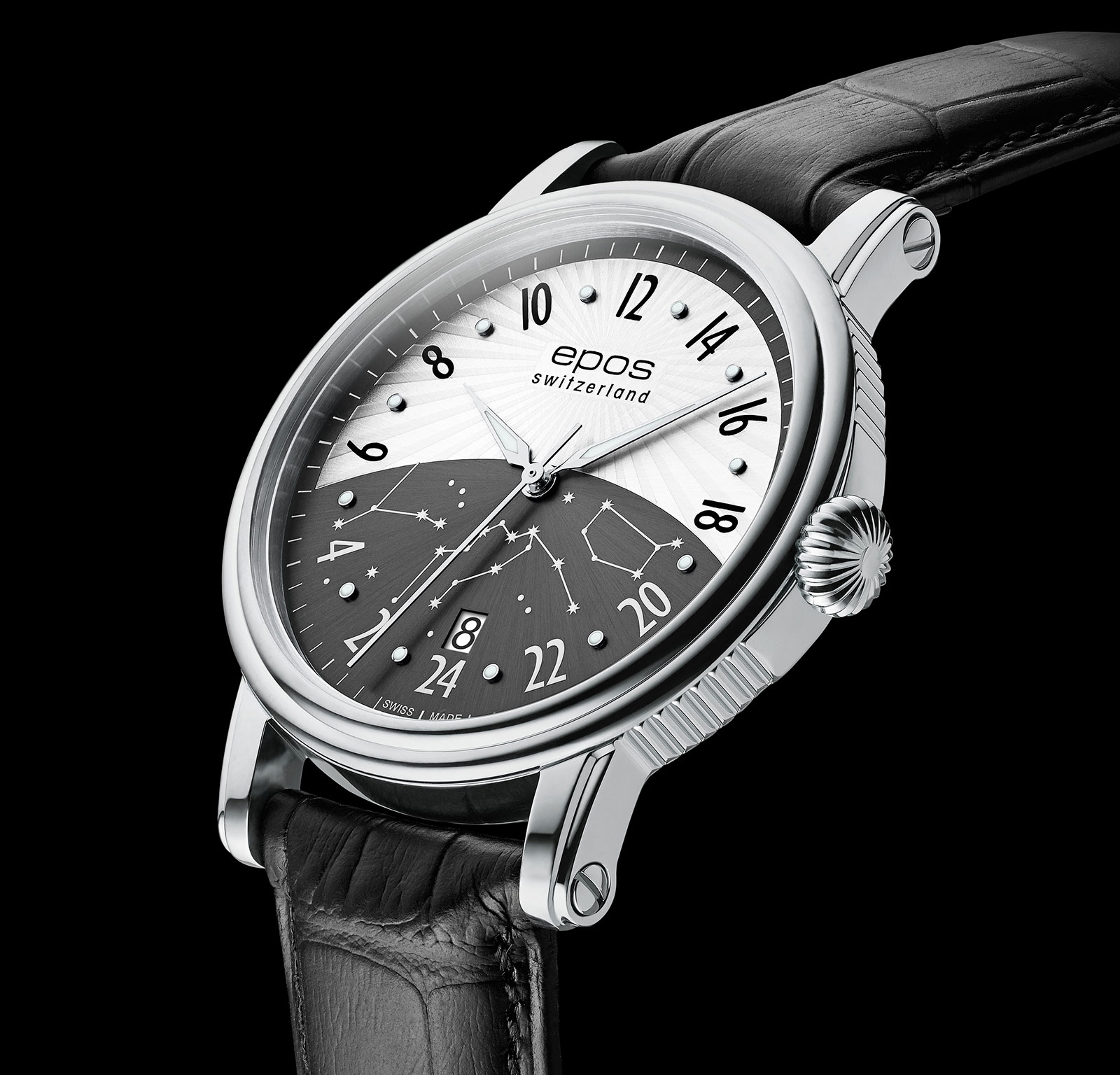 Once upon a time favoured by military personnel and other professionals – astronaut Scott Carpenter wore one to distinguish between day and night back on Earth –  the wristwatch with the 24-hour display is a simple modification to the ordinary time display but still uncommon. The Epos Emotion 3390 24h is an affordable take on the 24-hour display with a novel and attractive dial.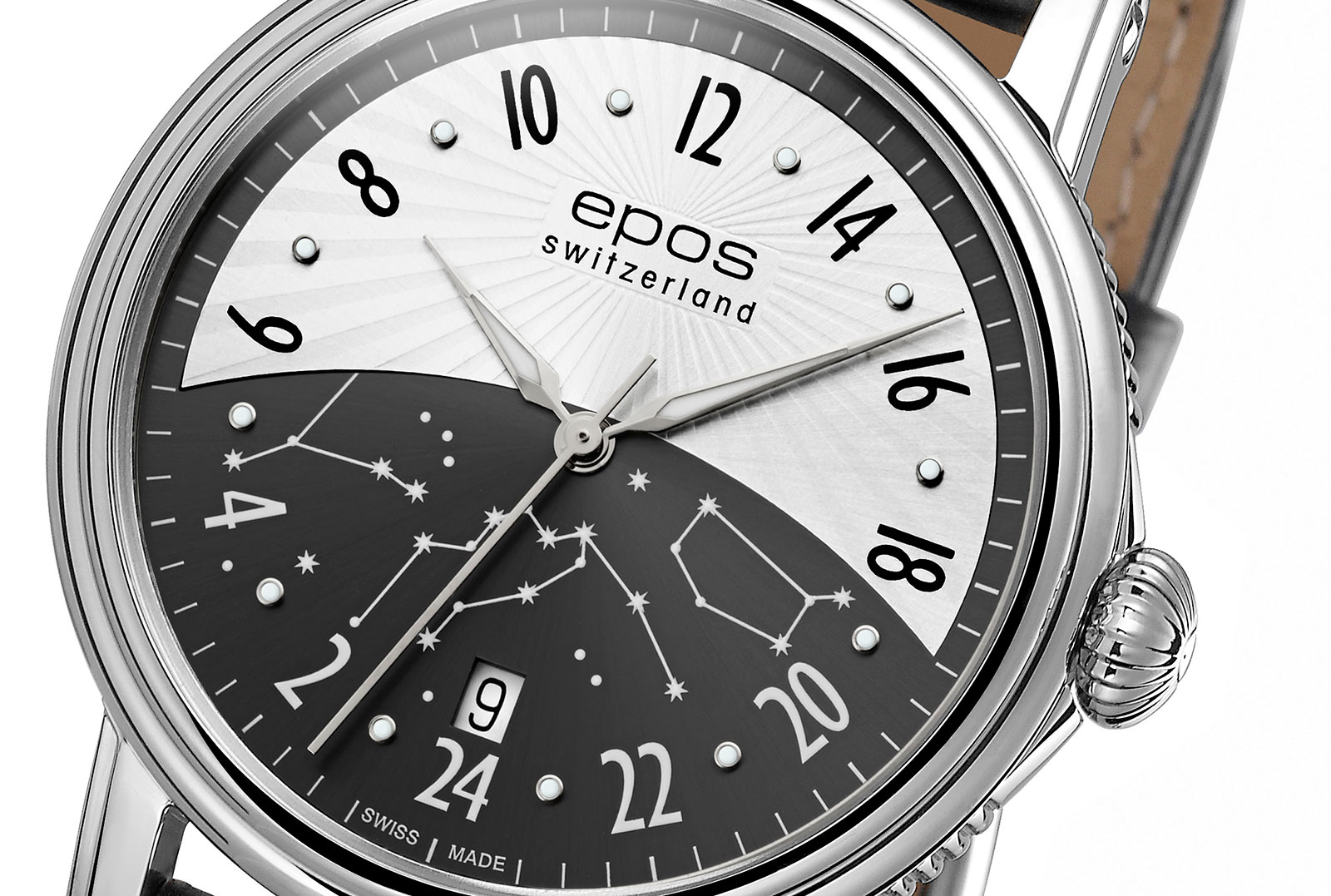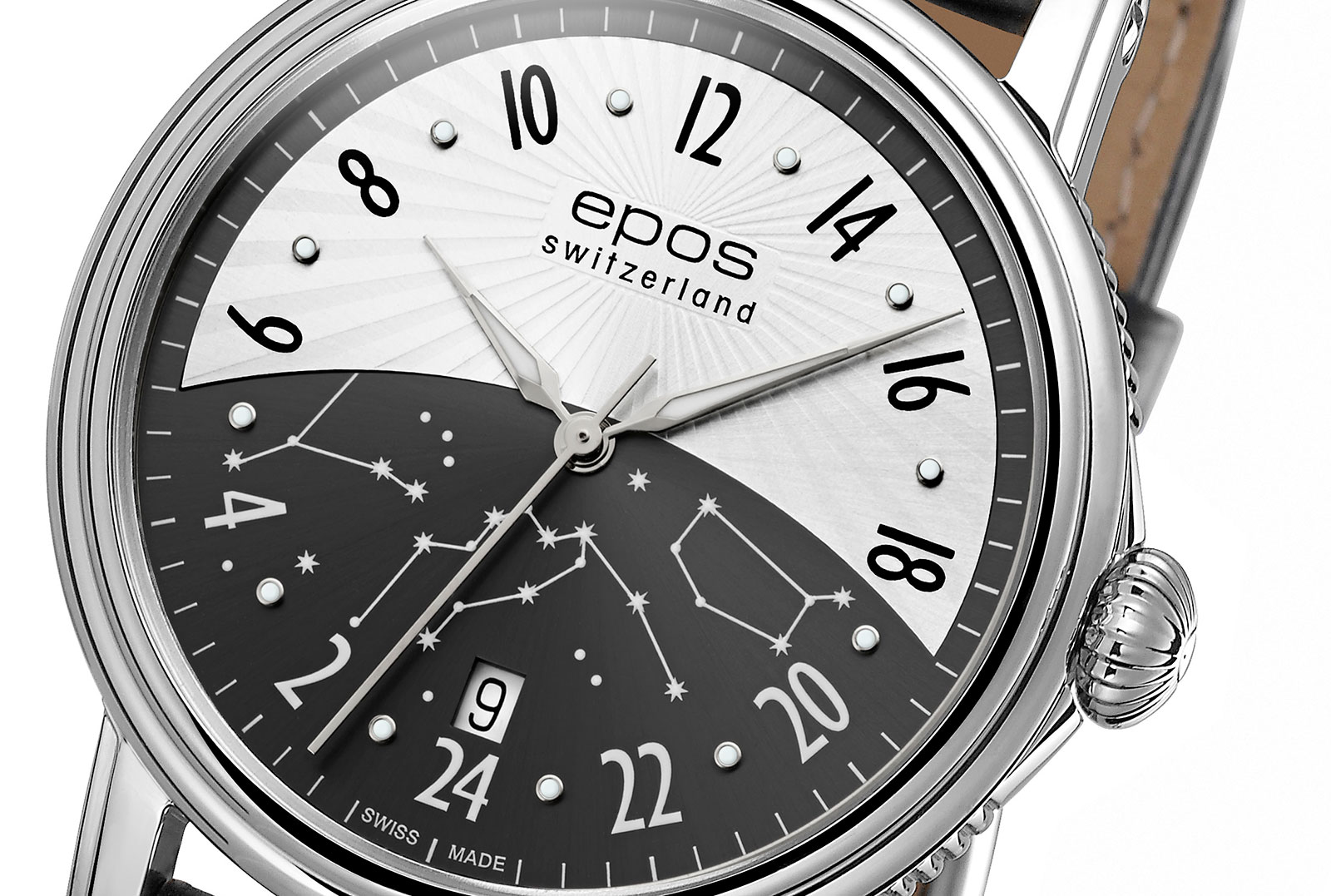 Epos is best known in the watch industry as a contract manufacturer for small, private-label brands. It specialises in small complications added to existing movements, which is why the Epos catalogue has lots of models with oversized dates, power reserve displays and so on. The Emotion 3390 24h is a good example of what Epos does.
Stainless steel and moderately sized – 41mm in diameter and 9mm high – the Emotion 3390 24h is powered by an automatic ETA 2892 modified by Epos to show the time on a 24-hour scale and decorated with perlage. Two dial types are available, the first with baton hour markers that's somewhat mundane looking since the 24-hour scale is not obvious.
The more compelling version is the the twin-colour dial separates the day and night hours into silver and black. It's finished with a sun ray stamped pattern on the silvered top half and a constellation motif on the dark lower half, with the curve of the lower half resembling the Earth's horizon.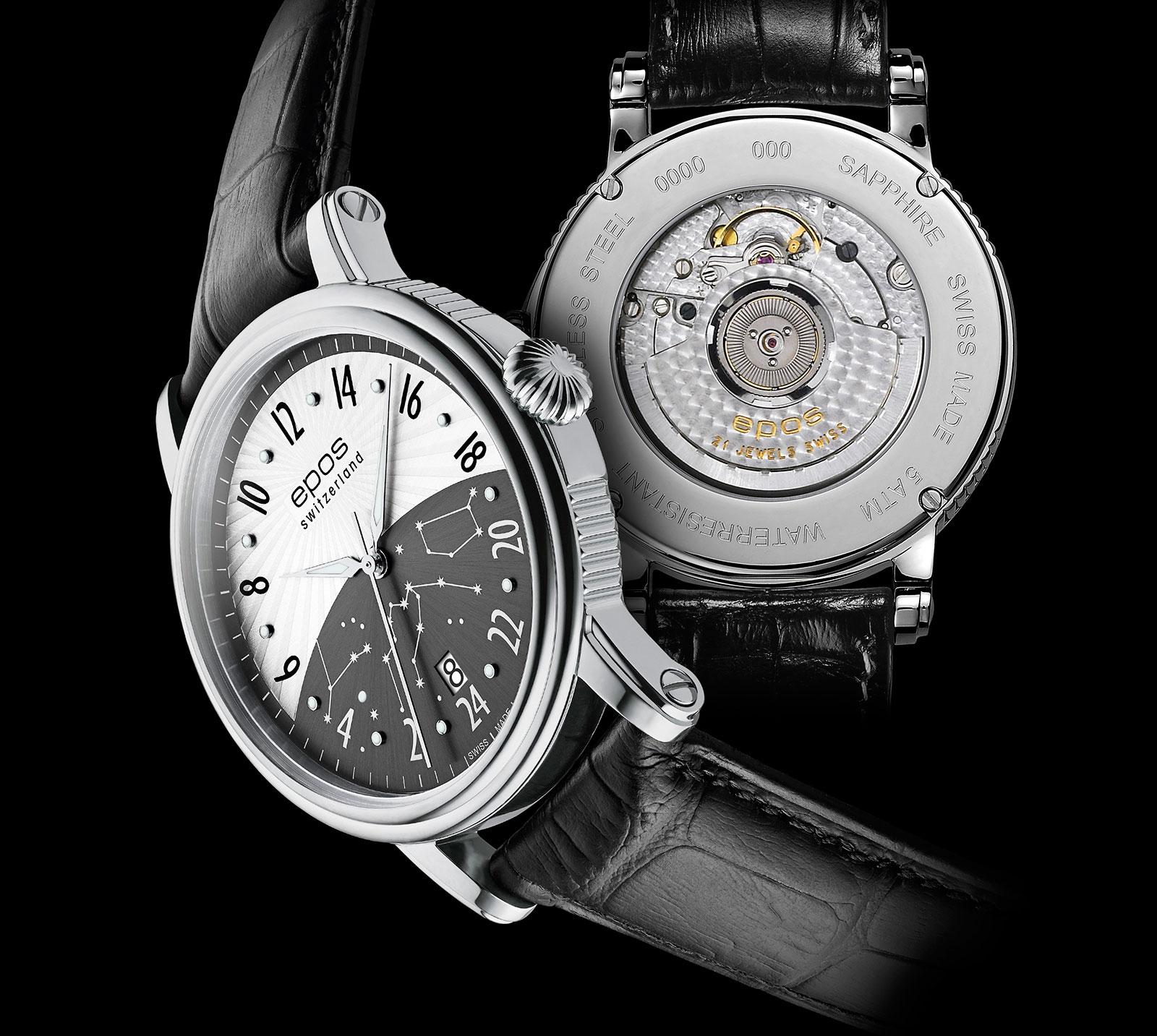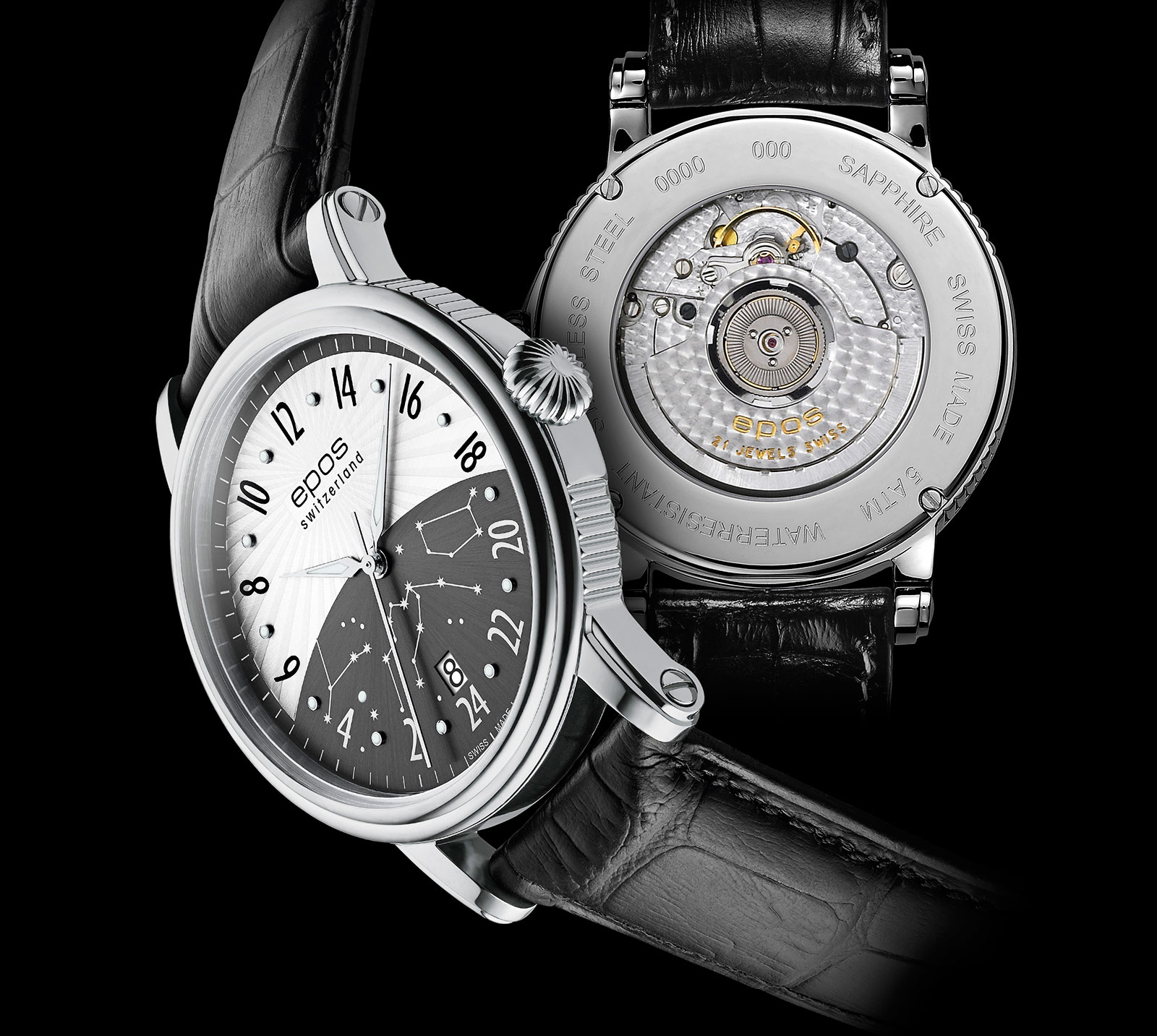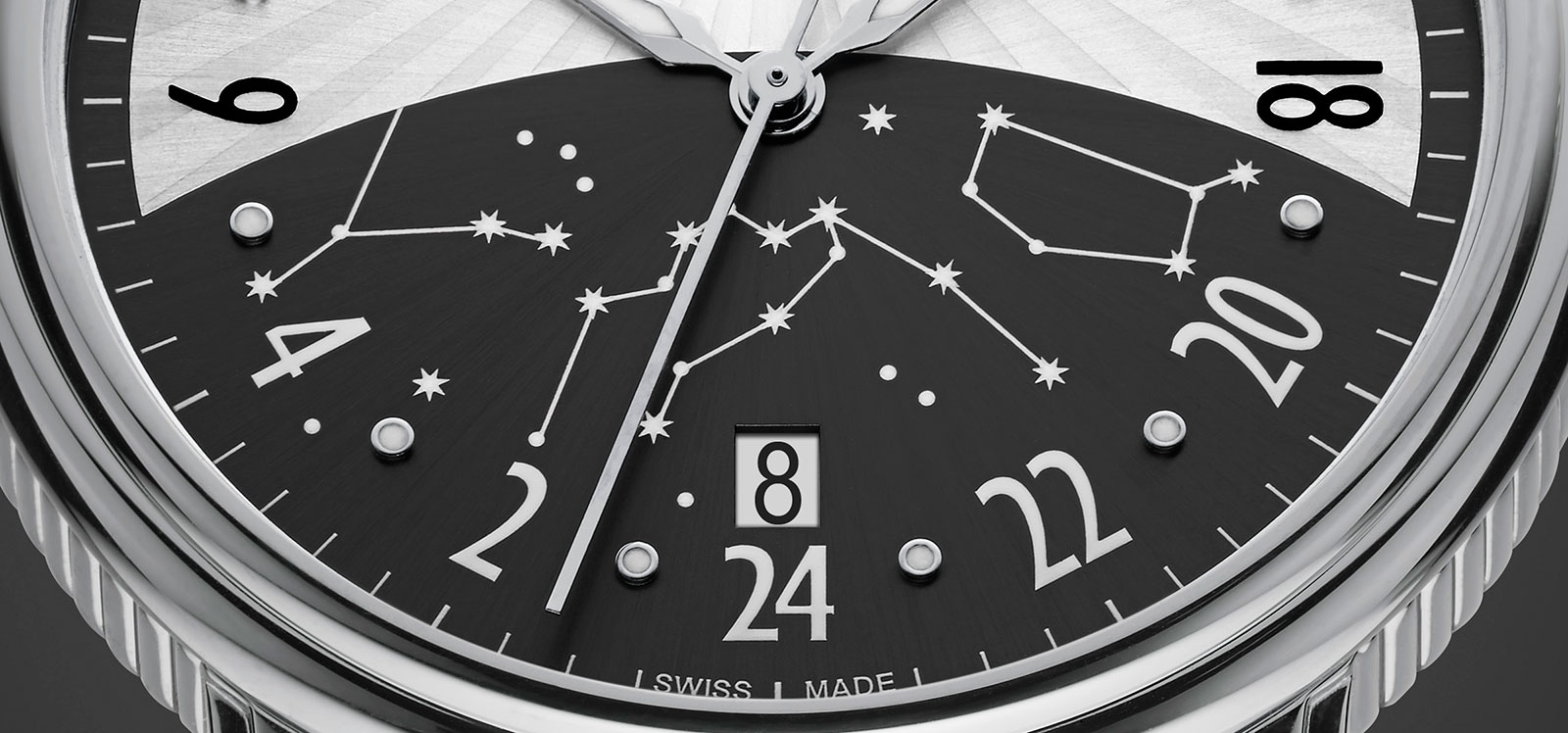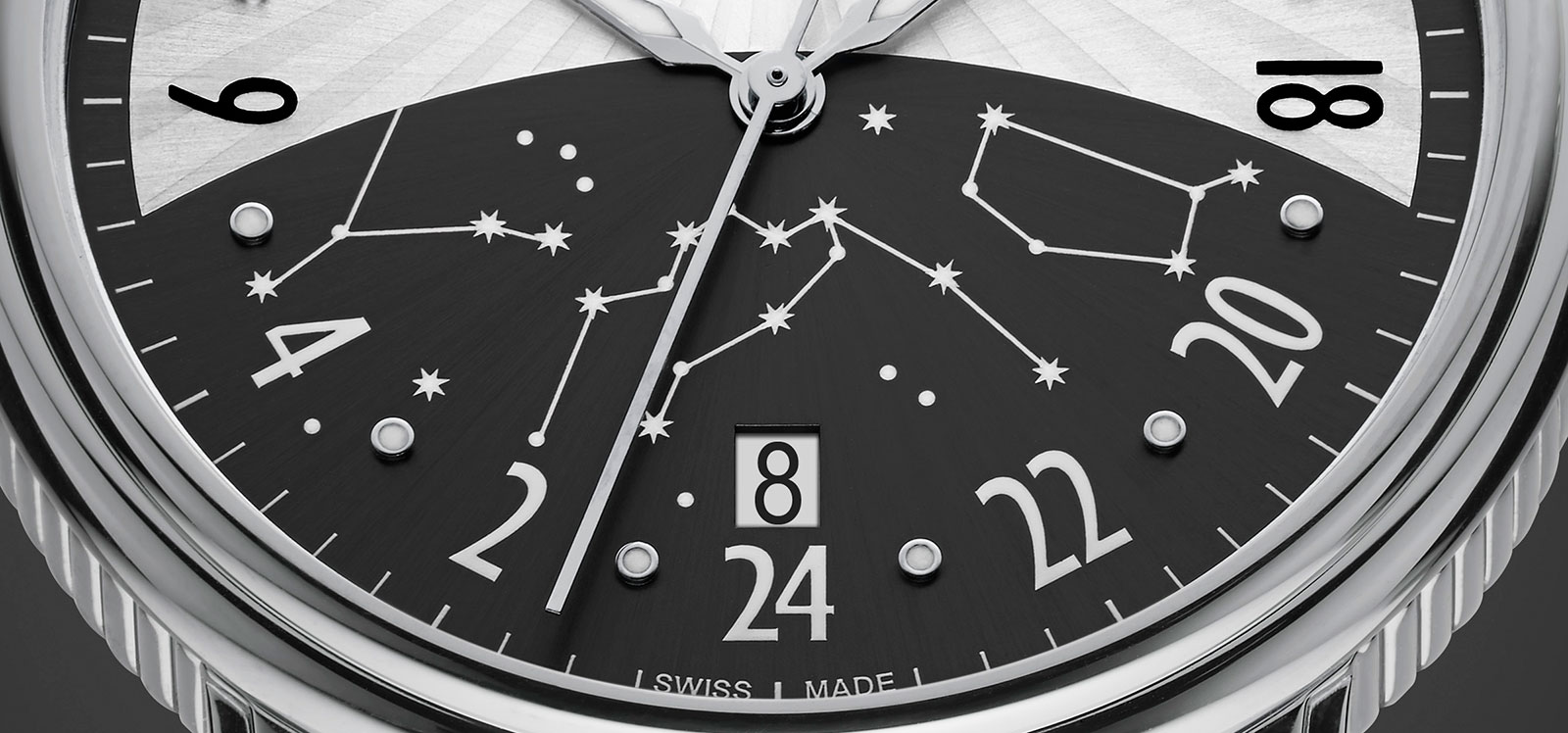 Pricing and availability
Available in stainless steel or gold-plated steel, the Emotion 3390 24h is priced at SFr1380, equivalent to US$1420, and available from Epos retailers.
Back to top.
---
You may also enjoy these.