F.P. Journe Creates Unique Centigraphe with Blue Nacre Dial for Brain Research
The only one with a mother of pearl dial, this special Centigraphe will be sold to benefit a Parisian medical institute in June 2016.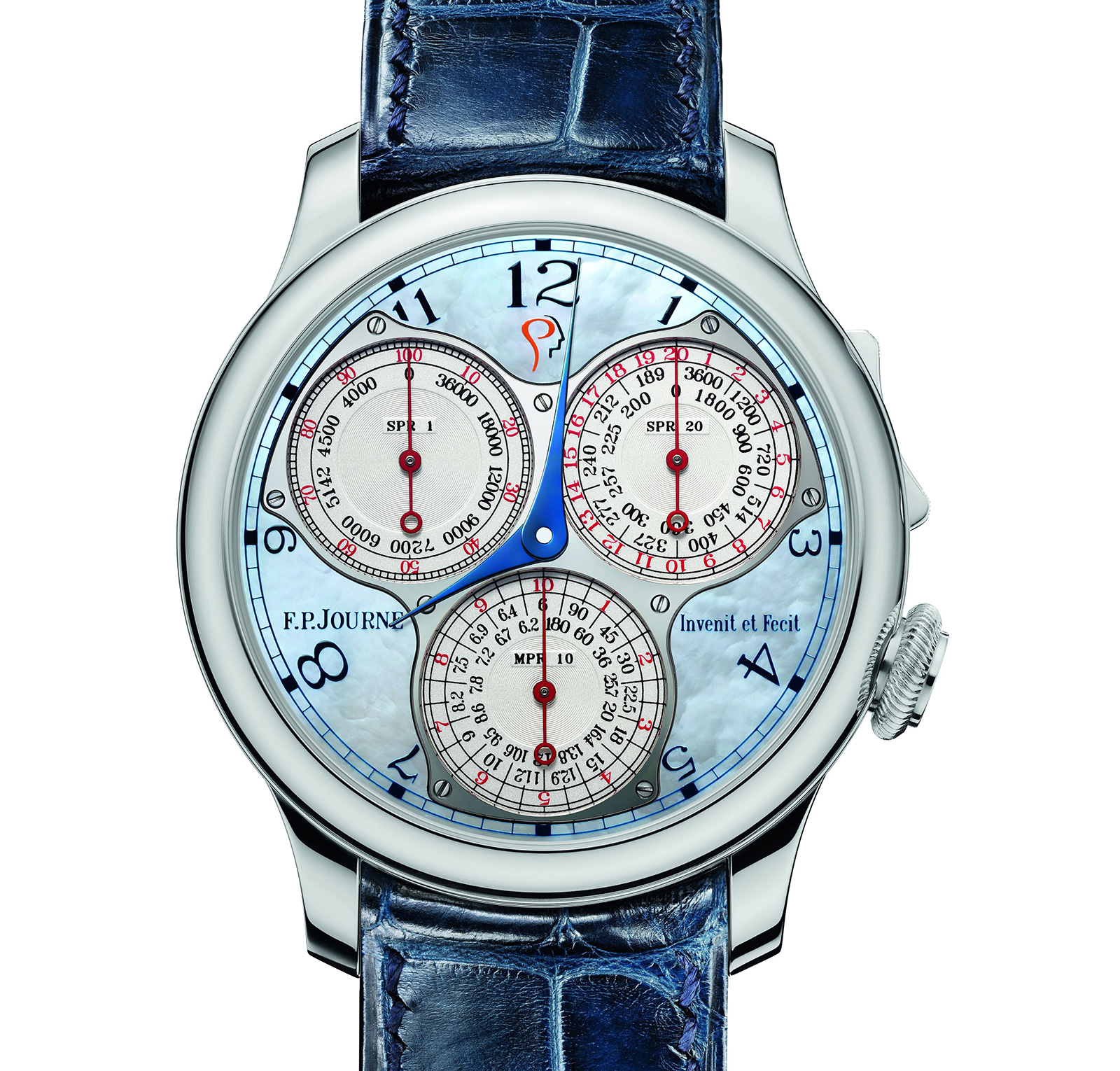 A wrist chronograph able to measure 1/100th of a second, the Centigraphe was conceived at the behest of Jean Todt, the former boss of Ferrari's Formula One team. Thirty percent of the profit from the sale of each Centigraphe goes to the Institut du Cerveau et de la Moelle épinièhe (ICM), a Paris-based brain and spine research institute, co-founded by Todt. The Todt connection also explains the Centigraphe "F", a special edition version with a bright red dial inspired by Ferrari's livery.
Since the launch of the Centigraphe in 2004, over €1m has been raised for the ICM. And now that sum is about to grow considerably larger (the last one-off Journe wristwatch sold for charity raised SFr650,000) with the upcoming auction of a one-off Centigraphe on May 31, 2016.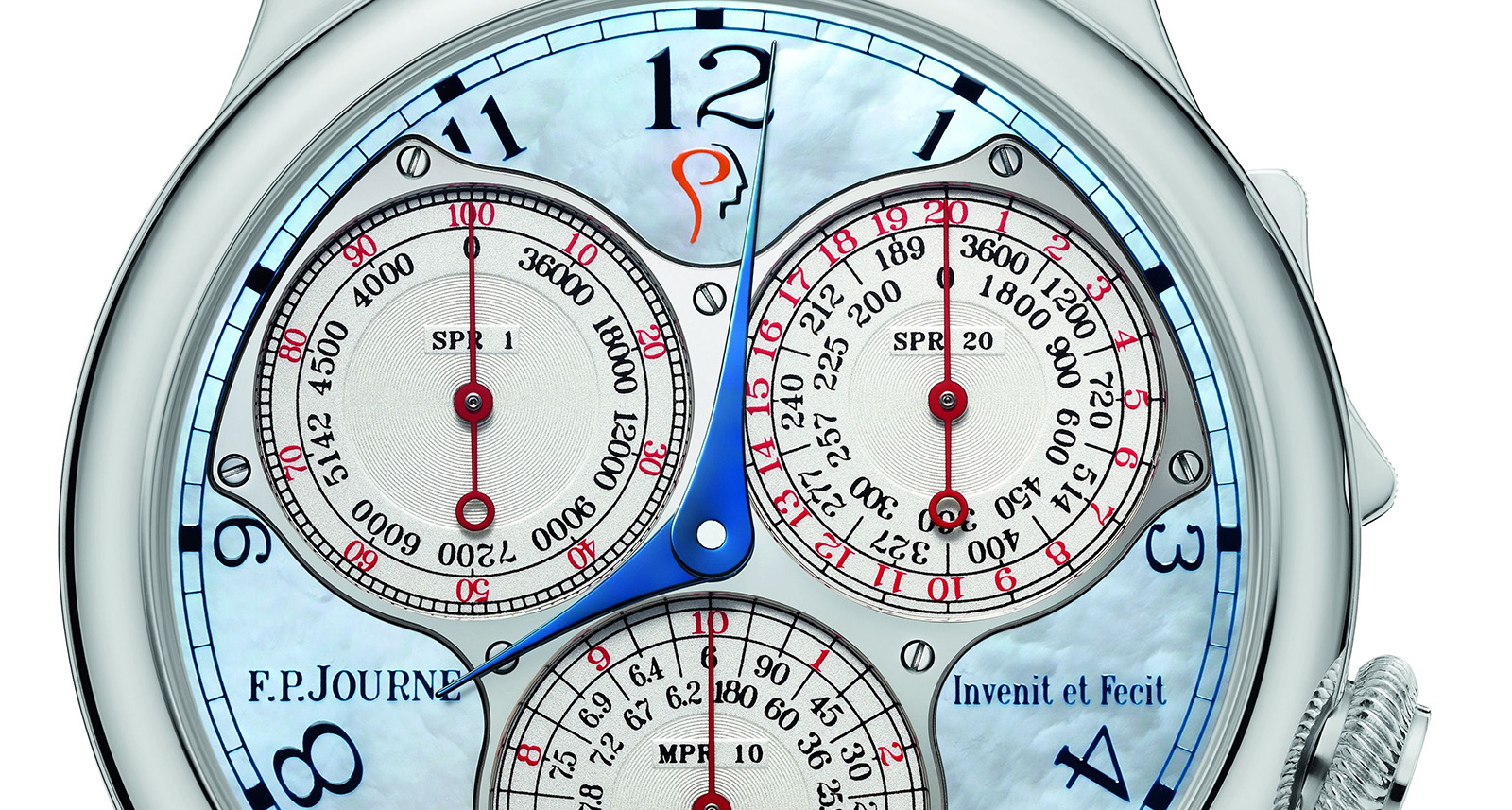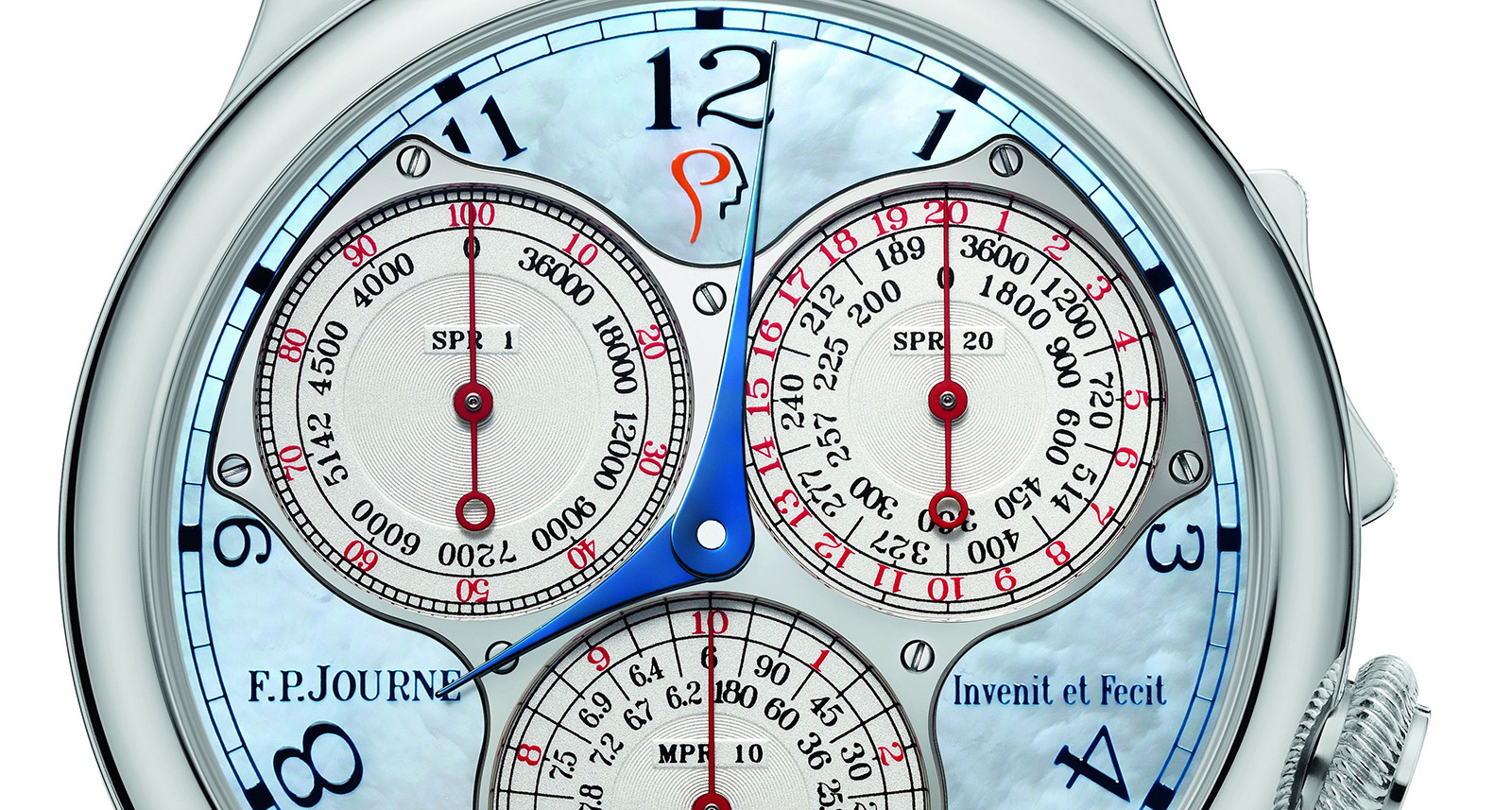 The Centigraphe ICM is fitted with a blue mother of pearl dial that bears the ICM logo at 12 o'clock. Nacre is only found on a handful of limited editions as well as a series of watches only sold at F.P. Journe boutiques.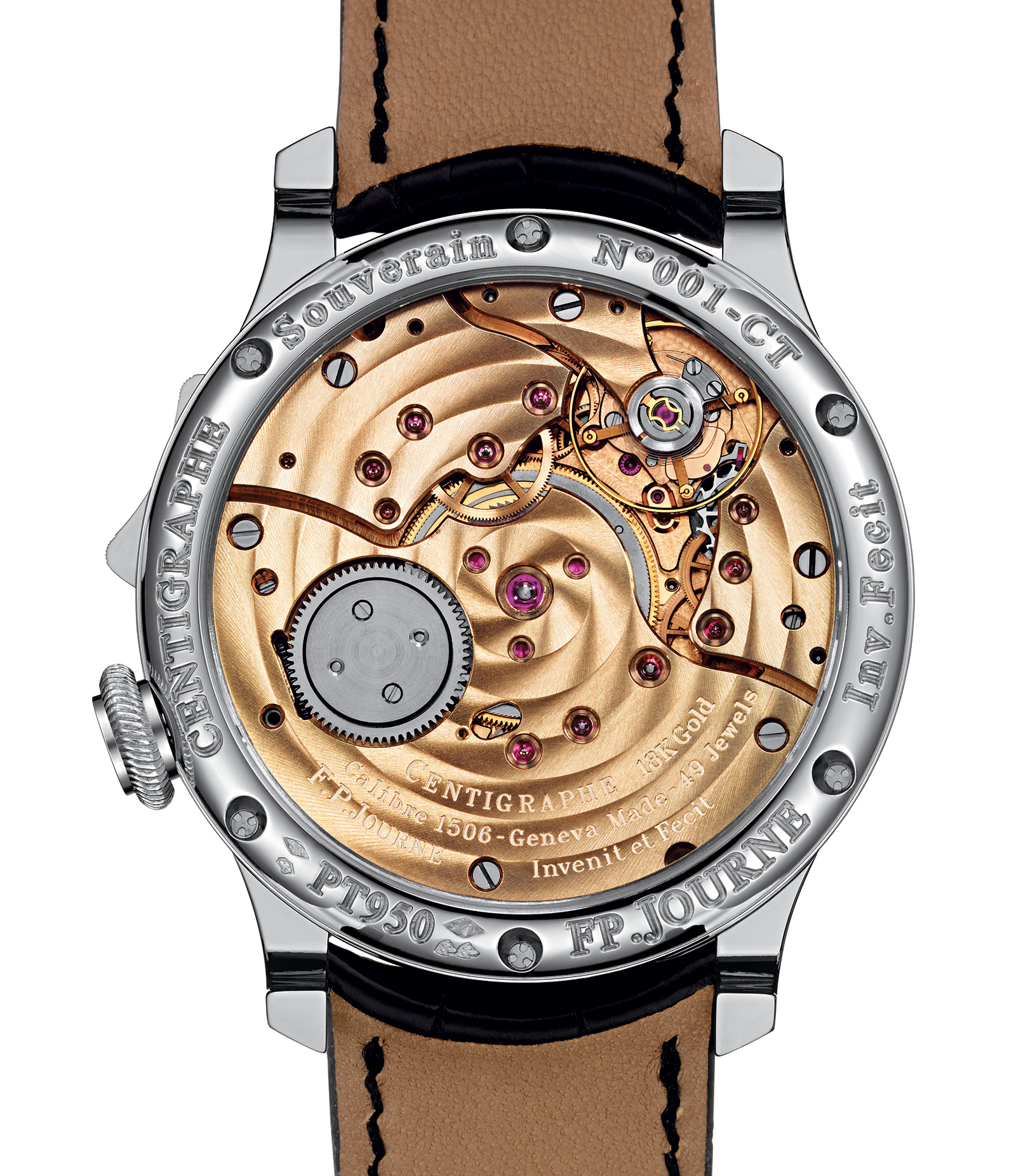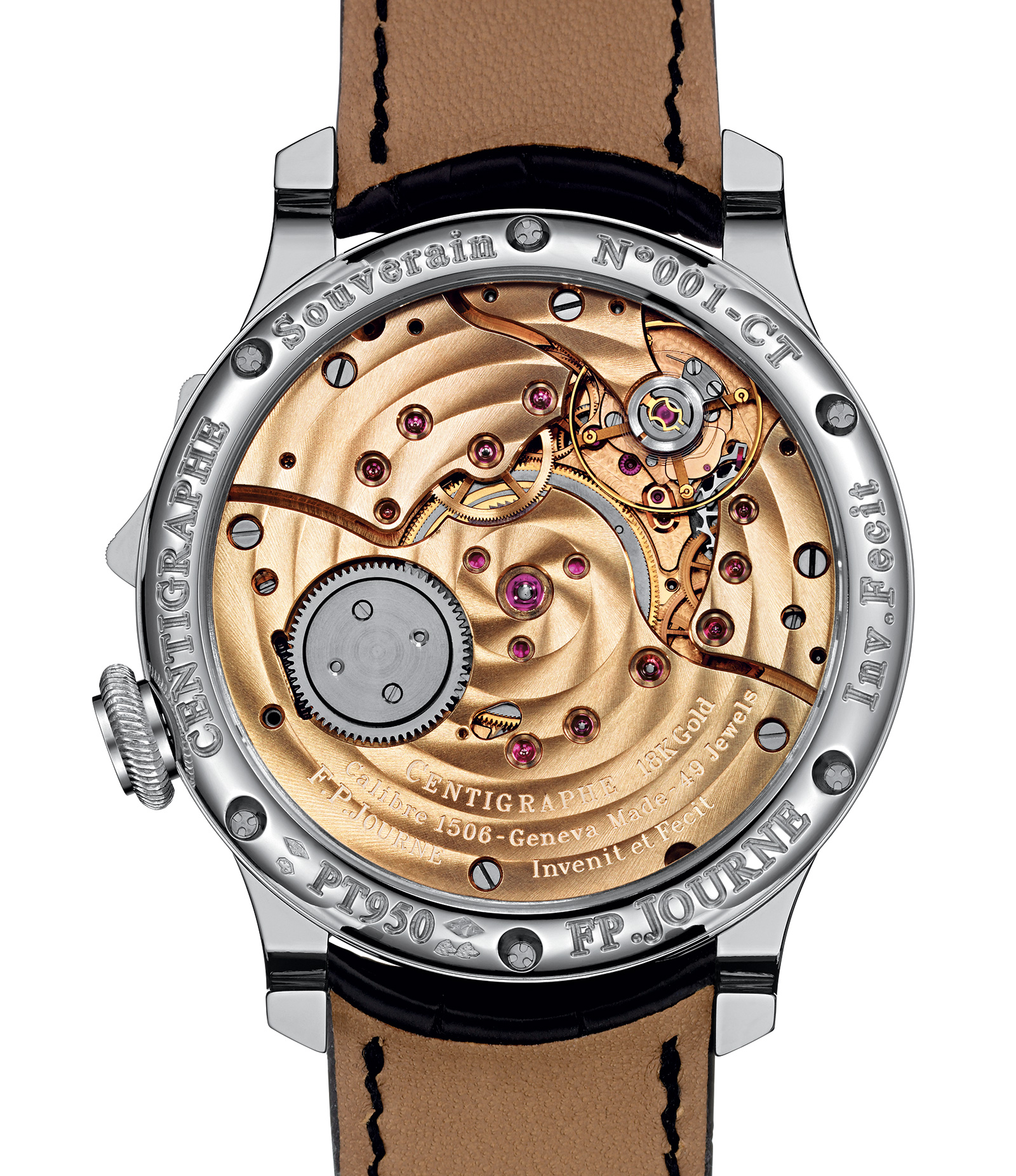 The rest of the watch is identical to the standard Centigraphe, with the platinum case measuring 40mm. The calibre 1506 inside is hand-wound, with its bridges and base plate in 18k red gold.
This Centigraphe will be sold in the evening of June 8, 2016 at the ICM gala dinner in Paris. For more information, please contact the ICM.
---
Correction June 6, 2016: Name of model corrected to "Centigraphe F".
Update June 24, 2016: The Centigraphe ICM sold for €120,000, or abouttUS$136,000.
Back to top.
---
You may also enjoy these.