Ten Highlights from Phillips' "The Hong Kong Watch Auction: One"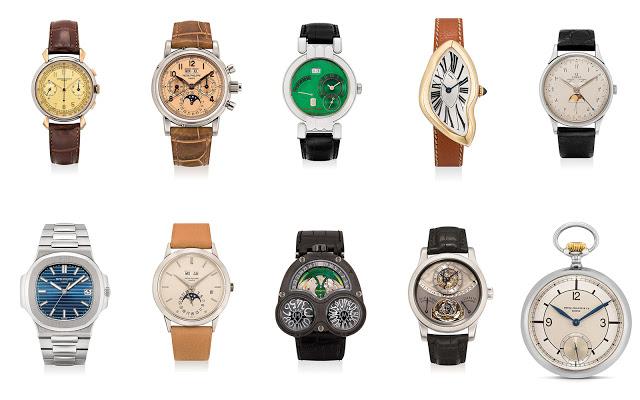 Phillips brings its watch auction to Hong Kong on December 1, with a diverse offering of timepieces ranging from a prize-winning Patek Philippe observatory tourbillon pocket watch, to a Harry Winston Opus 1 by F.P. Journe.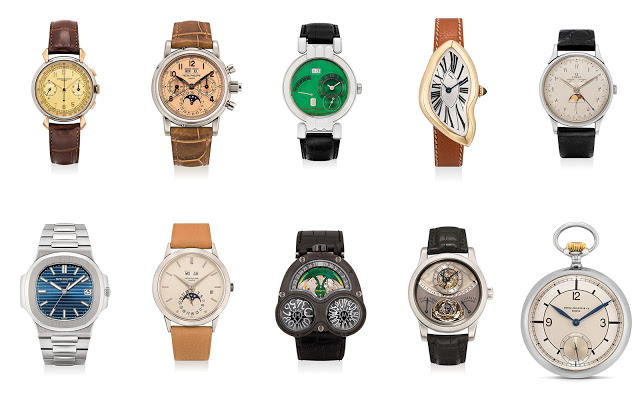 Led by Sam Hines and Aurel Bacs, Phillips' first watch auction in Asia takes place in Hong Kong on December 1, 2015, with 357 timepieces slated to go under the hammer, including the headline lot of a Patek Philippe reference 3450 in white gold, one of just two known.  Phillips' inaugural Hong Kong sale will be keenly observed to see if it can maintain the momentum and record prices it has achieved at its recent sale in Geneva. Just the day before the Geneva auction, Phillips concluded the Only Watch charity auction in Geneva that saw the one-off Patek Philippe reference 5016A become the most expensive watch ever sold at auction.  With over 350 lots on offer at the Hong Kong auction (you can see the full catalogue here), there's a lot of digest. Here are 10 notably interesting timepieces, with something for every budget.
Lot 145: Vacheron Constantin ref. 4178 chronograph in stainless steel and pink gold: Arguably the quintessential vintage Vacheron Constantin chronograph, the reference 4178 is distinguished by its elegant teardrop lugs. This particular example is unusual in that it has a steel case band and back, while the lugs, crown and pushers are in pink gold. It's an early specimen, made in 1943, and is accompanied by an archive extract from Vacheron Constantin. Estimated at HK$240,000 to HK$400,000 (approximately US$30,000 to US$50,000).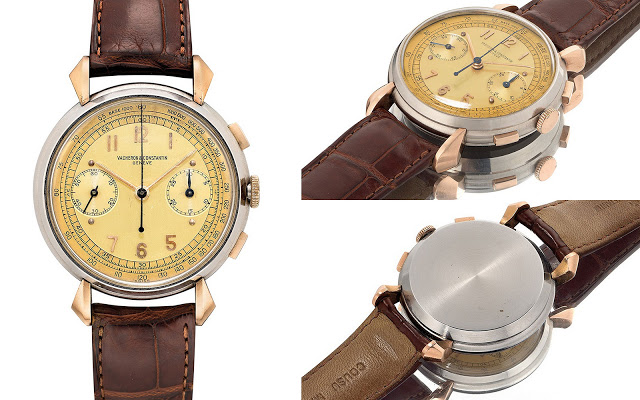 Lot 162: Omega Cosmic triple calendar with Arabic calendar and dial: Something a bit more affordable, this Omega Cosmic has a day, date, month and moon phase display. Not particularly rare ordinarily, this Cosmic is uncommon because it has Eastern Arabic numerals on the dial for the hour markers, date, day and month. The estimate is HK$50,000 to HK$100,000 (about US$6500 to US$13,000).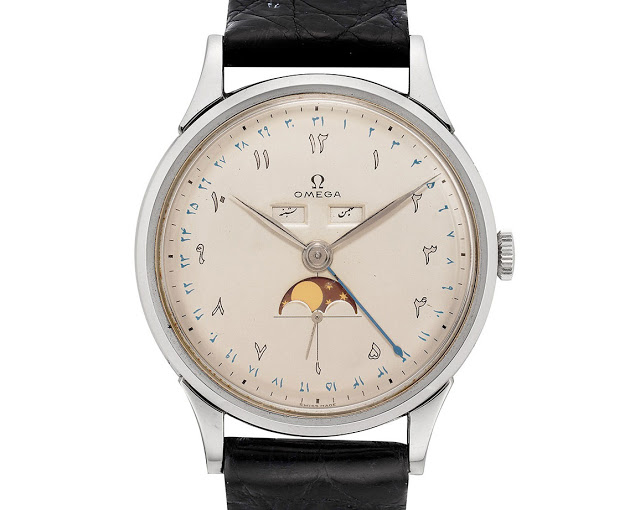 Lot 255: Cartier Crash, an original made by Cartier London : Certainly one of the most distinctive and quite justifiably, iconic, ladies' wristwatches ever, the Cartier Crash was introduced in 1967 by what was then Cartier London (which was independent from its New York and Paris branches). Legend has it the wristwatch was modelled on a Maxi Ovale that melted in a car crash involving an executive at Cartier London, while others cite Salvador Dali as its inspiration. Either way, the Crash was a product of Swinging Sixties London, and this particular Crash is an original (Cartier also just unveiled the first ever Crash Skeleton earlier this year). Dating from the late sixties, this was made by Cartier London and is equipped with the correct hand-wound LeCoultre movement. And it's also complete with the original Crash buckle. The estimate is a mere HK$120,000 to HK$200,000 (that's about US$15,000 to US$25,000), significantly lower than this usually goes for.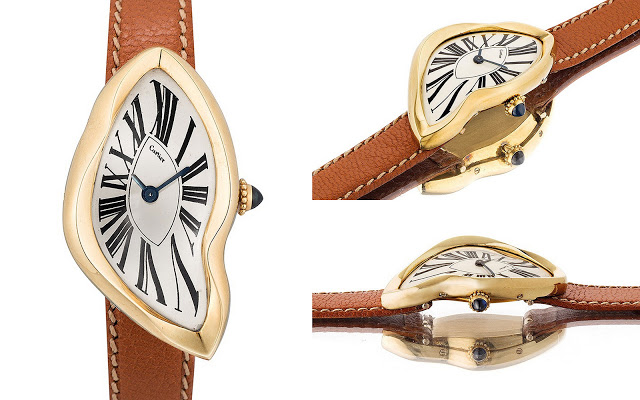 Lot 305: Patek Philippe ref. 3450 perpetual calendar, one of only two known: Possibly the most elegant and concise perpetual calendar ever made by Patek Philippe, the 3450 is most commonly encountered in yellow gold. The most valuable watch in the sale, this particular ref. 3450 in white gold is one of the two known to exist. Originally sold in 1985, the watch is in excellent condition with crisp edges, it's even accompanied by the original certificate and box. It carries an estimate of HK$8 million to HK$16 million (equivalent to US$1 million to US$2 million).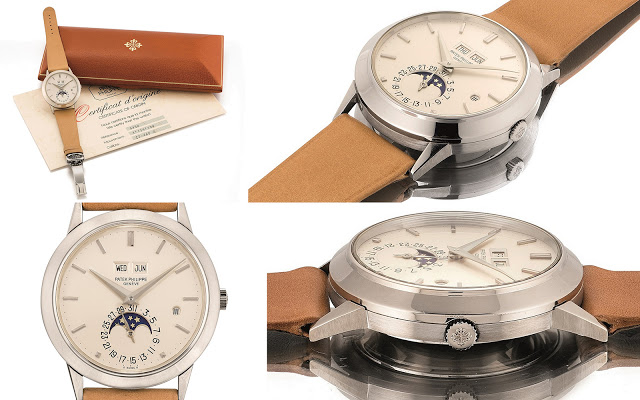 Lot 315: Patek Philppe observatory tourbillon pocket watch in stainless steel: This is old fashioned, classical watchmaking at its best. Equipped with a tourbillon cage made by James C. Pellaton, one of the most famous tourbillon makers of the 20th century, the movement inside this pocket watch clinched first prize at the Geneva observatory timing trials in 1931, and then sold in 1935 – an unusual occurrence since such highly complicated watches typically took years, if not decades, to sell.  Fitted with a sector-style dial, it's housed in a stainless steel case, the only one in steel, save for the example in the Patek Philippe Museum. Aside from a fitted box, this is also accompanied by an additional yellow gold case, white enamel dial and blued steel hands. The estimate is HK$3.9 million to HK$8 million (about US$500,000 to US$1 million).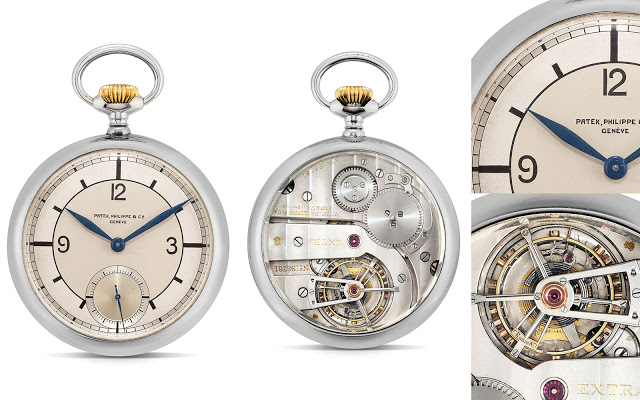 *Lot 321: MB&F HM3 Black Frog: The only example of avant-garde, independent watchmaker in the sale, the MB&F HM3 Black Frog is one of just 12 made, making it one of the rarest versions of the now discontinued HM3. A pair of aluminium half-spheres indicate the hours and minutes, while the case is black coated titanium, and the rotor a striking, iridescent green. As with its other watches at international watch auctions, MB&F will offer the buyer of this watch a complimentary service at its Geneva workshops, along with an extended warranty. The estimate is HK$300,000 to HK$400,000 (about US$40,000 to US$50,000).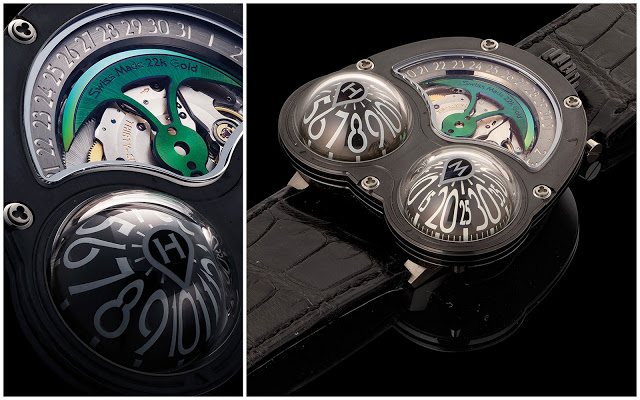 *Lot 322: Harry Winston Opus 1 by F.P. Journe: A collaboration between François-Paul Journe, Harry Winston and Maximilian Büsser, the Opus 1 was the first in the eponymous series of watches that's now in its 14th edition. The Opus put Harry Winston on the watchmaking map and brought an unprecedented level of recognition to independent watchmakers.  Only 18 Opus 1 watches were made, six each of the Remontoir Tourbillon, Resonance and Octa automatic, the signature movements of F.P. Journe. All were platinum, but every one was fitted with a unique, hand-made dial in a different colour. This is the first and so far only Opus 1 without diamonds to emerge for sale; earlier this year Christie's sold an Opus 1 Resonance with diamonds for over US$170,000. The estimate on this Opus 1 is HK$400,000 to HK$600,000 (equivalent to US$50,000 to US$75,000).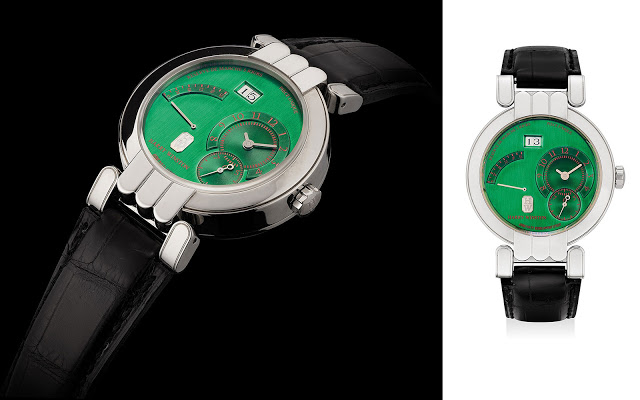 Lot 326: Jaeger-LeCoultre Gyrotourbillon 1 in platinum: Still widest considered the seminal modern complication from Jaeger-LeCoultre, the Gyrotourbillon 1 was first introduced in 2005, a revelation at the time. One of the earliest multi-axis tourbillon wristwatches, the Gyrotourbillon made Jaeger-LeCoultre's reputation as a maker of high complications. This is an example of the original Gyrotourbillon, with a platinum case as well as a perpetual calendar and equation of time. The estimate is HK$1.4 million to HK$2.4 million (about US$180,000 to US$300,000). Notably, Phillips also has the subsequent Reverso Gyrotourbillon 2 in the same sale, just a few lots before.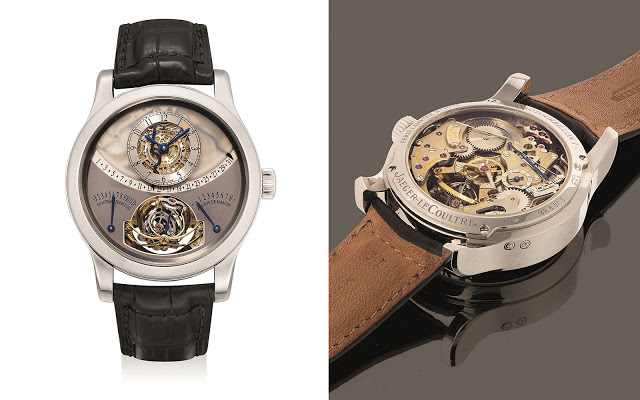 Lot 341: Patek Philippe Nautilus platinum ref. 5711/1P: Some modern Patek Philippe watches are uncommon, only a tiny handful are rare. Despite having no complications at all, the Nautilus in platinum, ref. 5711/1P, is rare. It's the kind of watch many, even those in the business, have never seen before. Exactly the same size as the stainless steel Nautilus ref. 5711/1A, the platinum version is differentiated by its dial, which is a brighter, almost electric blue, and the tiny diamond on the side of the bezel at six o'clock.  Patek Philippe has never mentioned this watch officially, it's not even in the catalogue, but it's widely believed the platinum Nautilus is only offered to important clients. The first one ever to appear at any auction, this is estimated at HK$850,000 to HK$2 million (about US$100,000 to US$250,000).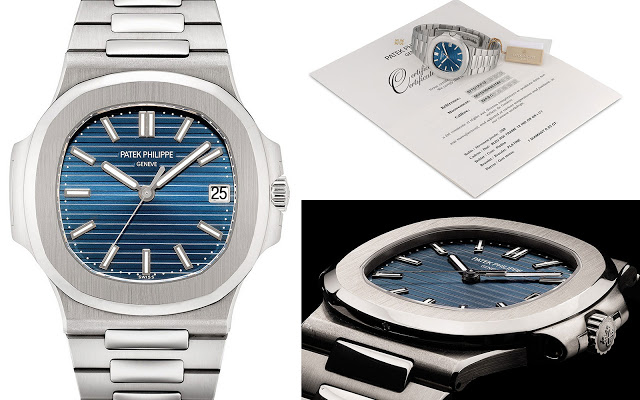 Lot 344: Patek Philippe ref. 5004G with unique salmon dial: Possibly a one-off, this Patek Philippe ref. 5004G is special because of it salmon dial with blackened gold numerals and hands. Now discontinued in favour of its successor that's equipped with an in-house movement, the ref. 5004G is a split-seconds chronograph with perpetual calendar, with the base movement being the Lemania 2310, albeit one heavily improved by Patek Philippe. The estimate is HK$2.3 million to HK$4 million (that's US$300,000 to US$500,000).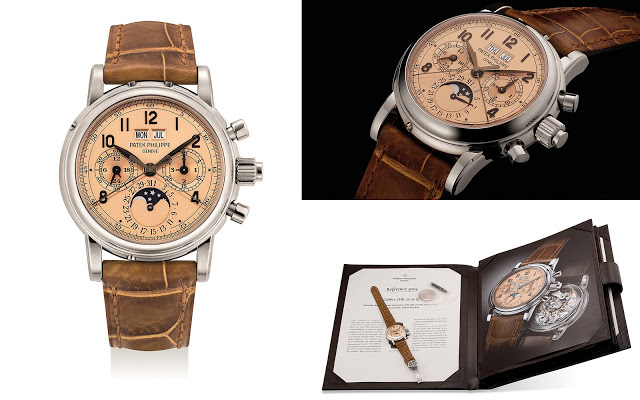 The Hong Kong Watch Auction: One starts at 11:00am on December 1, 2015, at the Four Seasons Hotel in Hong Kong. The preview schedule is as follows: Taipei 21 – 22 November, 11:00am – 6:30pm, Grand Hyatt Taipei Hong Kong 28 – 30 November, 10:00am – 6:00pm, Four Seasons Hotel * Lots marked with an asterisk are watches in which your correspondent has an interest.
Back to top.
---