Up Close with the Ralph Lauren RL Automotive Skeleton Wristwatch (Review, Photos & Price)
Ralph Lauren frequently takes inspiration from his Bugatti 57SC Atlantic for his timepieces, with the RL Automotive Skeleton the latest timepiece to be modelled on the convertible. And it happens to be powered by a skeletonised IWC movement.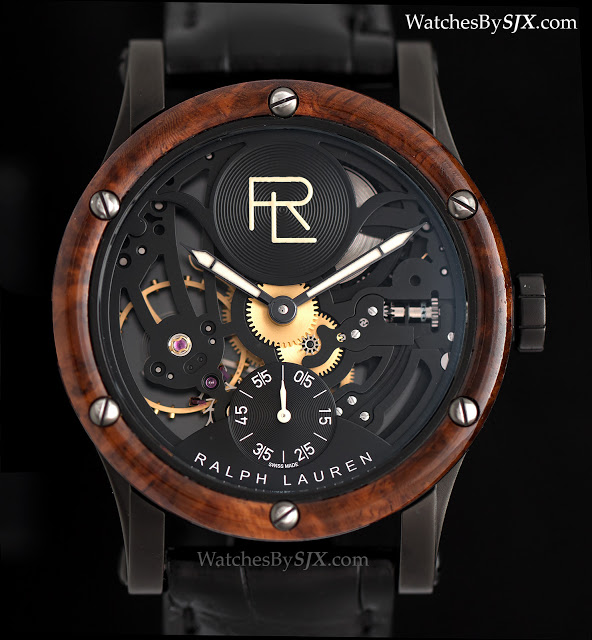 An extraordinarily successful designer and notable watch collector, Ralph Lauren has his own line of watches that draws heavily on his hobbies, most prominently, vintage cars. Specifically, the gorgeous Bugatti 57SC Atlantic convertible – worth some US$40 million – is the inspiration for the Ralph Lauren Automotive collection of watches. The flagship of that collection is the RL Automotive Skeleton, the brand's first open-worked wristwatch and one that's powered by an IWC movement.
As your correspondent has written in another story on the entry-level RL67 Safari Chronometer, Ralph Lauren "are generally well designed, with appealing proportions and colours". It's obvious they are the product of someone who a good aesthetic sense. The RL Automotive Skeleton is no different.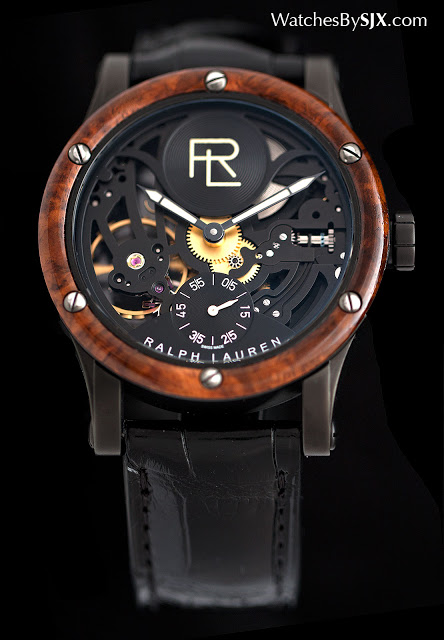 The 45mm steel case is coated in a matte black ceramic layer, and topped with a narrow, glossy amboyna burl wood bezel. Rounded and secured by six screws, the exotic wood bezel is modelled on the dash of the Bugatti 57SC that is similarly made of polished burl wood. The bezel looks precious, and is no doubt expensive to fabricate, but how it holds up against knocks and scuffs is a question.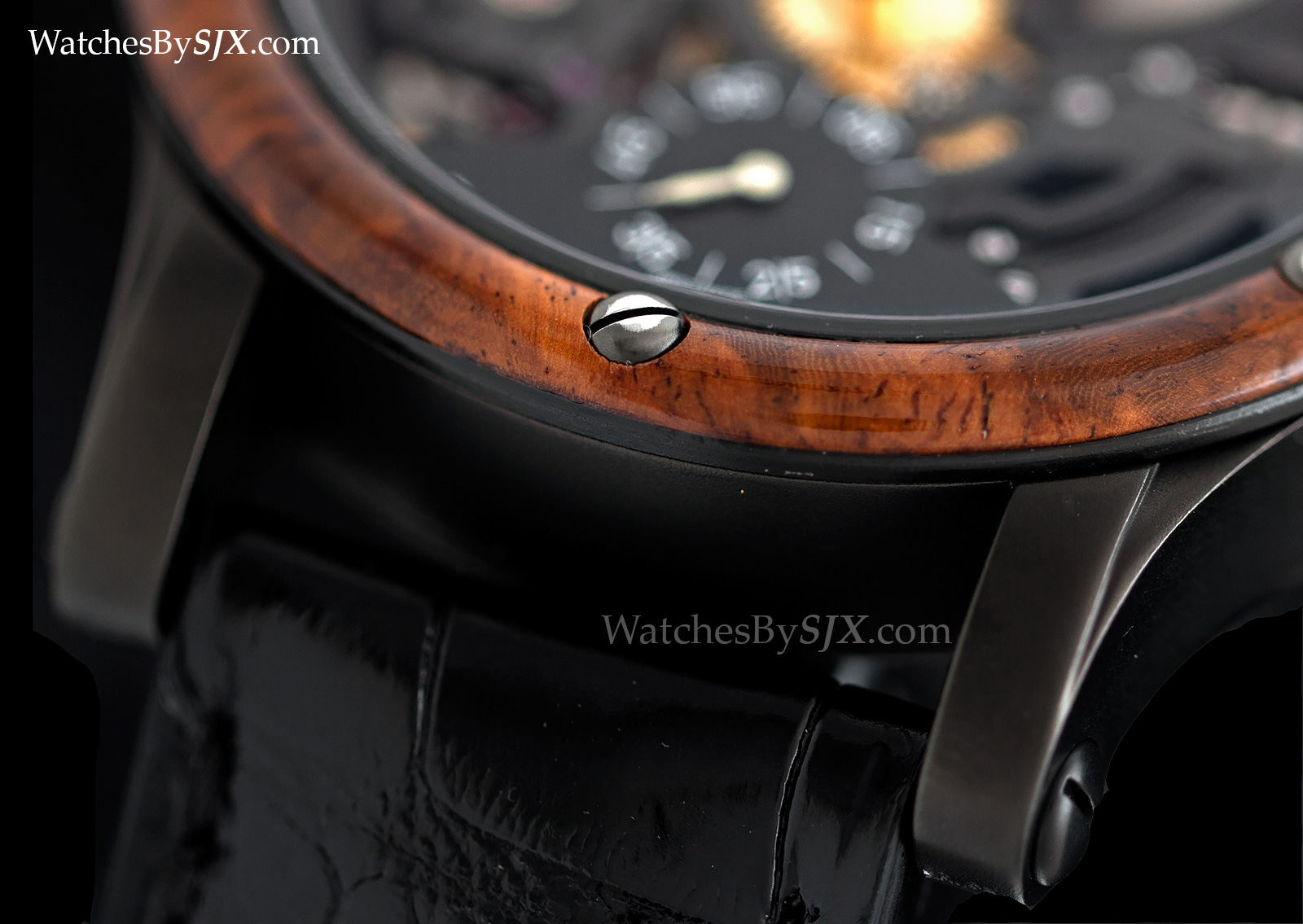 In contrast to the soft, rich look of the burl bezel, the hand-wound movement is stark, an attractive contrast. Nearly all the movement parts are black coated, save for a few gilded highlights that are mostly the movement parts of the movement like the gear train and balance wheel. The movement has been skeletonised simple, with clean geometric shapes and little that's superfluous, save for the large "RL" logo at 12 o'clock.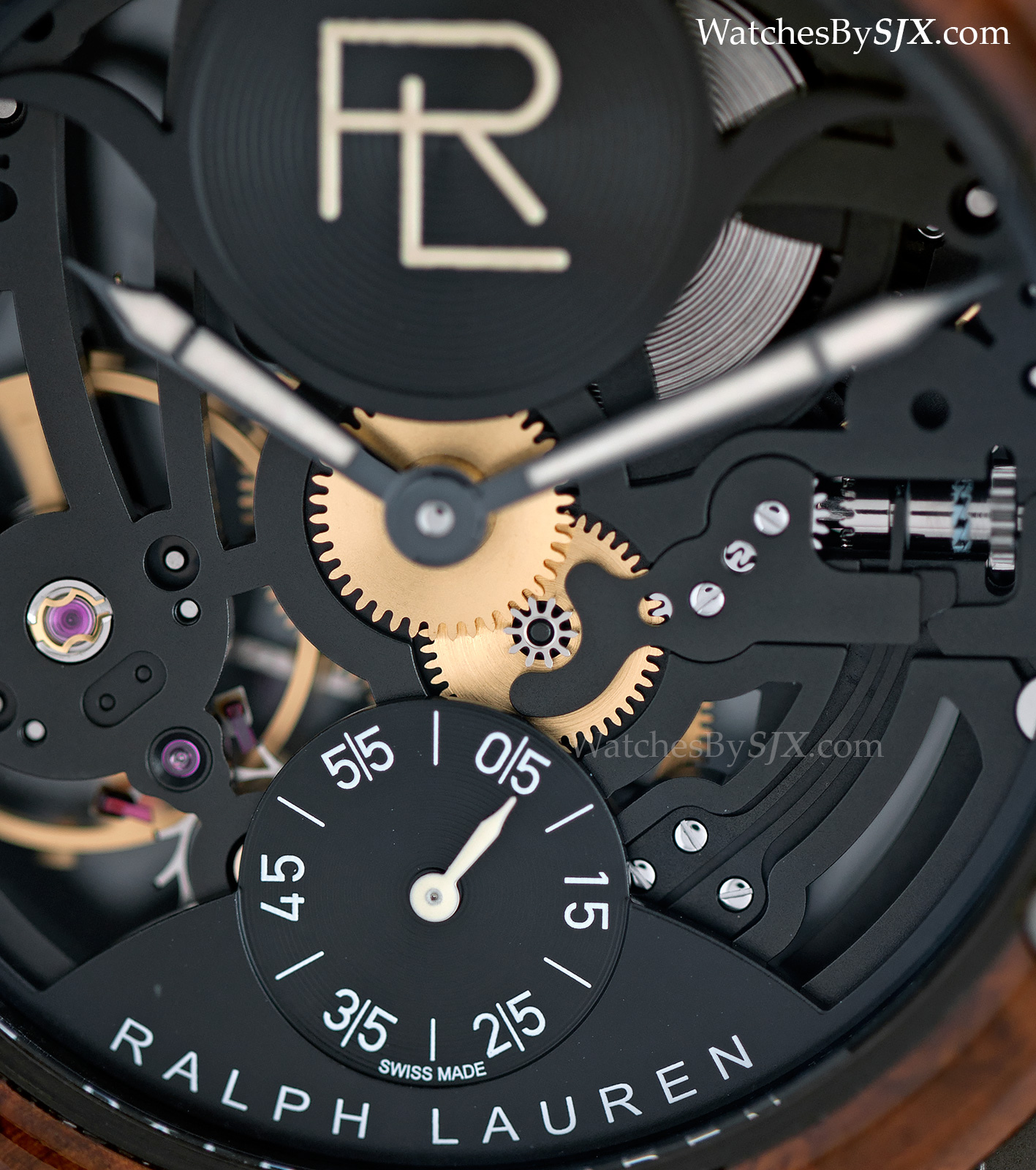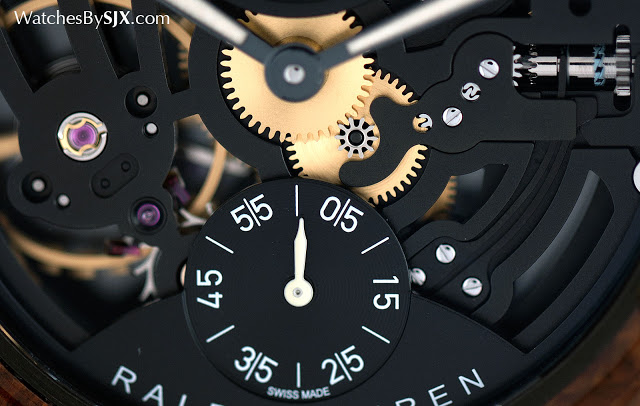 A distinctive, extra-long regulator index (the long needle that sits on top of the balance cock) reveals this to be the IWC F.A. Jones calibre, originally designed for the vintage-inspired Portugieser wristwatch named after the firm's founder. IWC itself has never executed a movement in this manner. Though IWC did have a skeleton version of this movement under its own brand, the F.A. Jones skeleton was heavily and elaborately engraved, giving it a look that is completely different.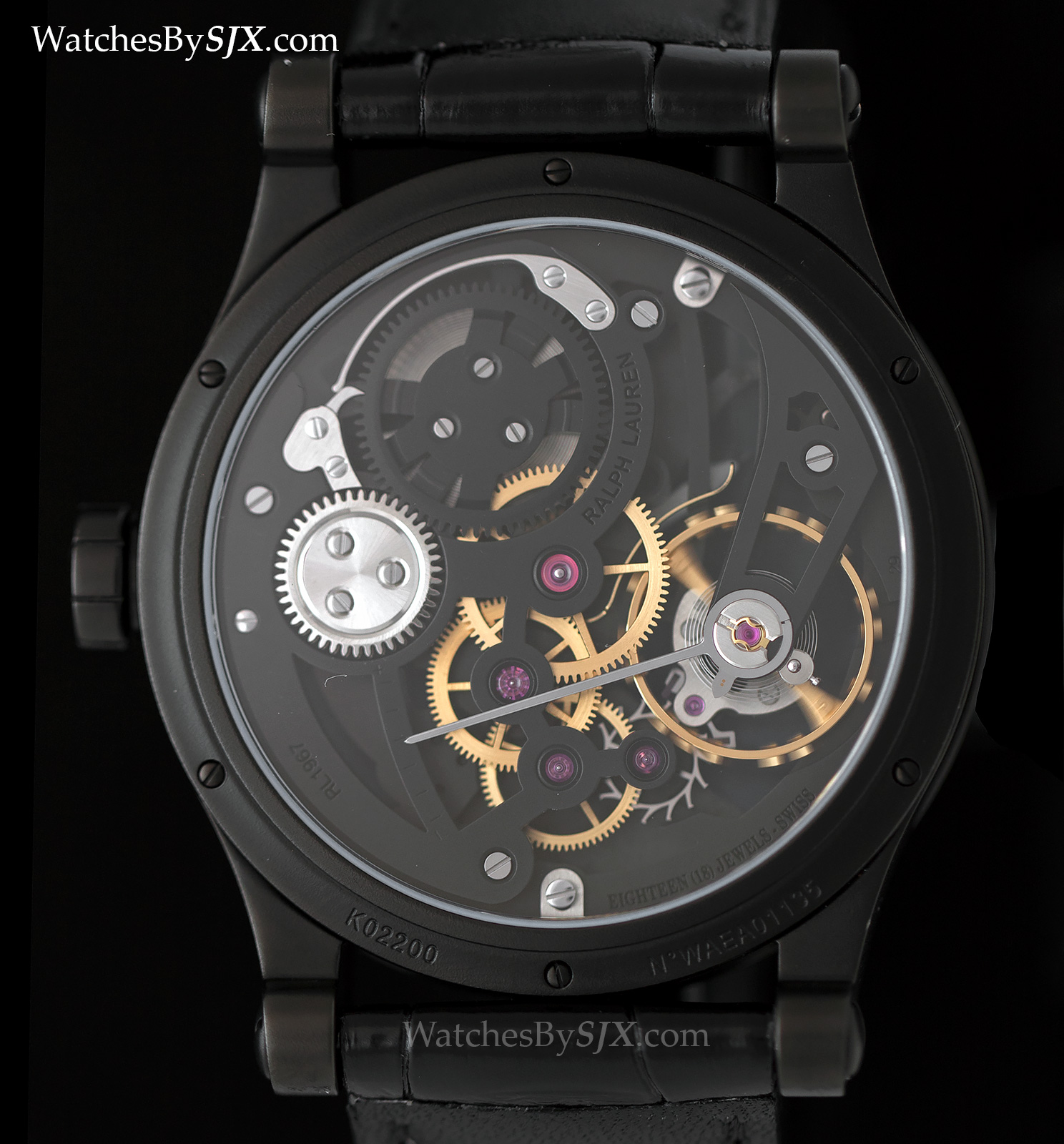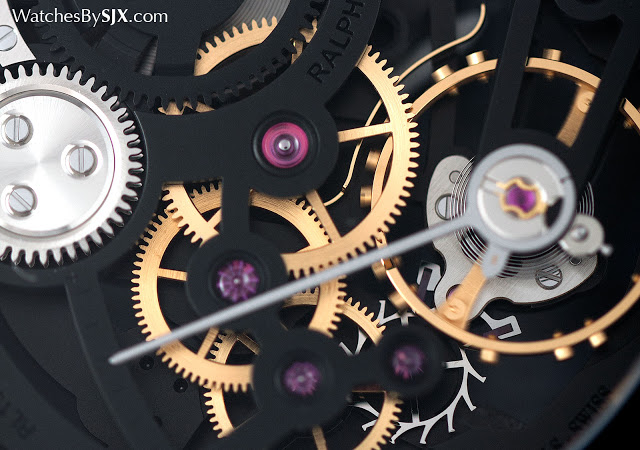 An Achilles' heel
Despite being a well made – and well designed – wristwatch, the RL Automotive Skeleton suffers from the same weakness as the rest of its watch collection, it is too expensive for something with the Ralph Lauren brand. With a retail price of US$35,000, the RL Automotive Skeleton is a universe away from the typical segment of the average Ralph Lauren product, even its top of the line Purple Label clothing. But it is a really, really handsome watch.
---
Back to top.
---
You may also enjoy these.