Introducing the Vacheron Constantin Métiers d'Art Florilège, with Cloisonné Enamel by Anita Porchet (with Price)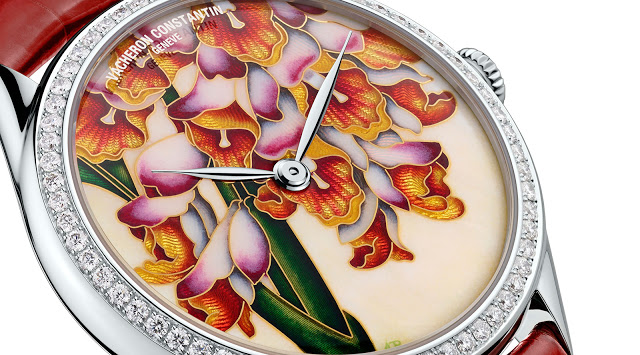 Decorated with floral motifs from a 19th century botanical text, the latest trio of Vacheron Constantin's Métiers d'Art Florilège feature dials hand made by noted enamel artisan Anita Porchet.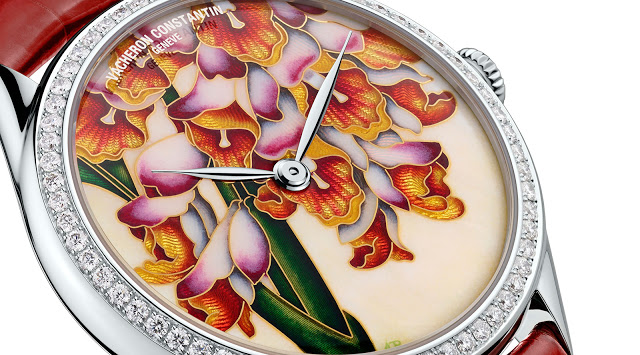 Decorated with guilloche and cloisonné enamel by noted enameller Anita Porchet, the 2015 edition of the Vacheron Constantin Métiers d'Art Florilège is based on plates from The Temple of Flora, published in 1799 by by Robert John Thornton, an English botanist. Three different species of flower are depicted on each of the three models: the Curved Renealmia, the Rose centifolia, and the tulip, with each dial engraved on a rose engine than enamelled by hand. The third edition of the Métiers d'Art Florilège (the first was introduced in 2013), this trio of watches continues Vacheron Constantin's recent fondness for turning to the pages of antique books for inspiration, as done for the Métiers d'Art Savoirs Enluminés from earlier this year.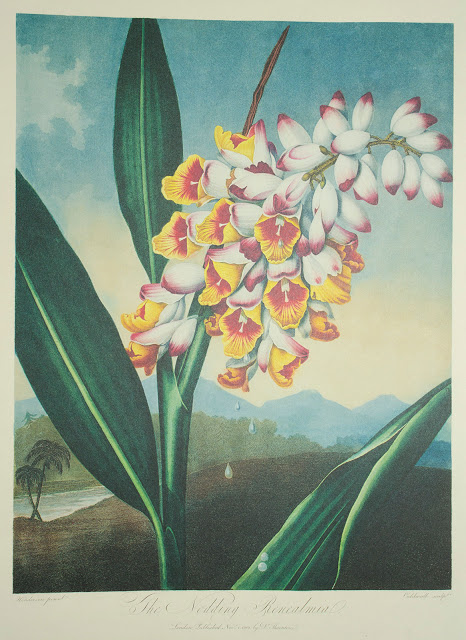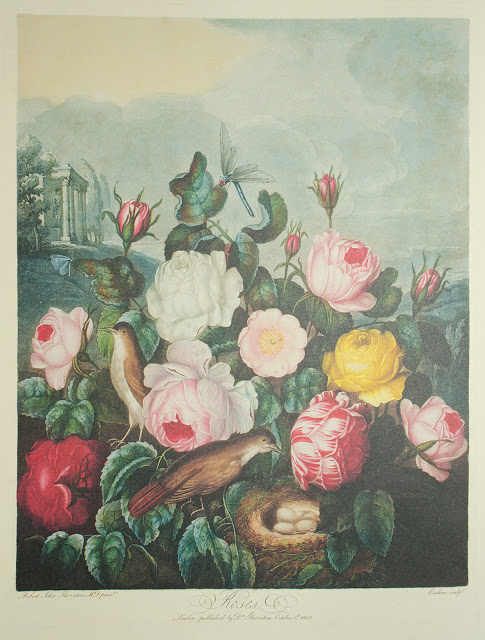 Plates from The Temple of Flora
Each dial starts out as a disc of solid 18k gold, which is then decorated with the guilloche that add detail to the flowers and leaves. This is done in-house at Vacheron Constanatin with a hand-operated rose engine that engraves the pattern into the dial blank in a tedious process.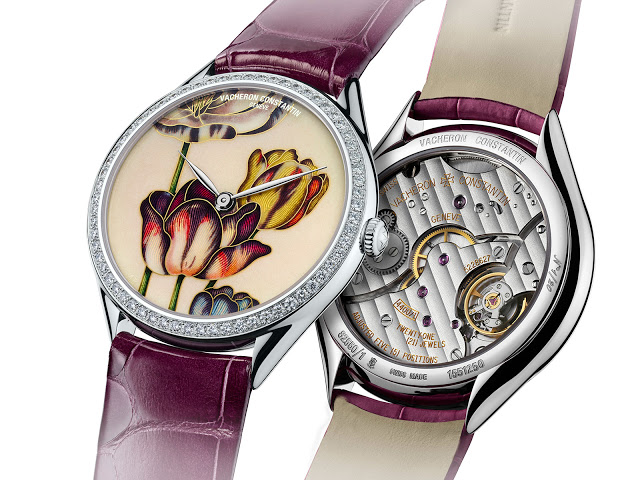 Independent enamel artisan Anita Porchet, one of the best known in watchmaking, is responsible for the cloisonné enamel decoration. Tiny gold wires are used to create the cells that form the floral motif. Each cell is then painted with enamel and fired in an oven to harden the enamel. The tiny "AP" along the edge of each dial is Porchet's signature, one also found on exquisite dials from the likes of Hermes and Patek Philippe.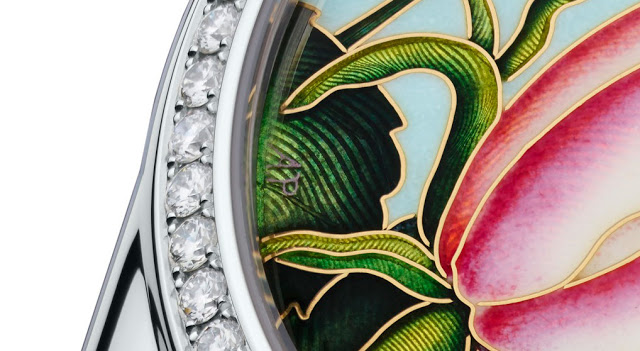 Each version has a diamond-set bezel, either 64 round cut diamonds or 60 baguette cut diamonds. The former is limited to 20 pieces, while the latter is limited to five pieces exclusive to Vacheron Constantin boutiques.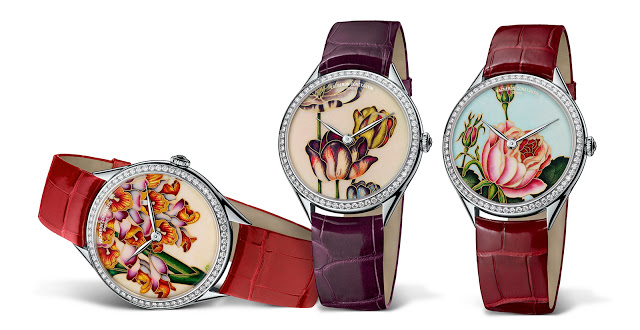 The cases are white gold with a 37mm diameter, and the hand-wound calibre 4400 inside, visible through the display back.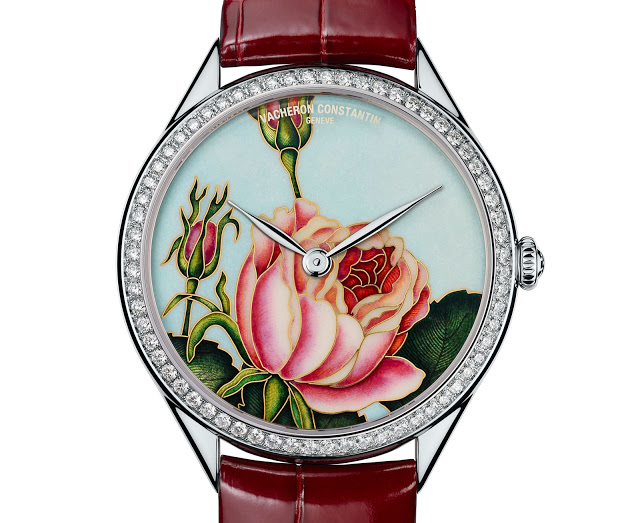 Rosa Centifolia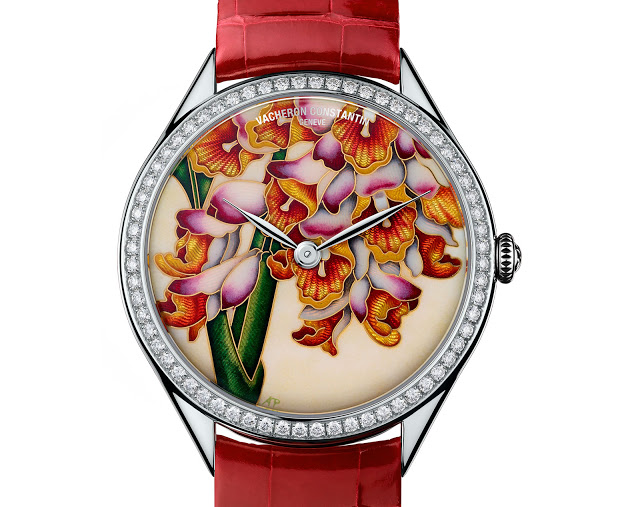 Renealmia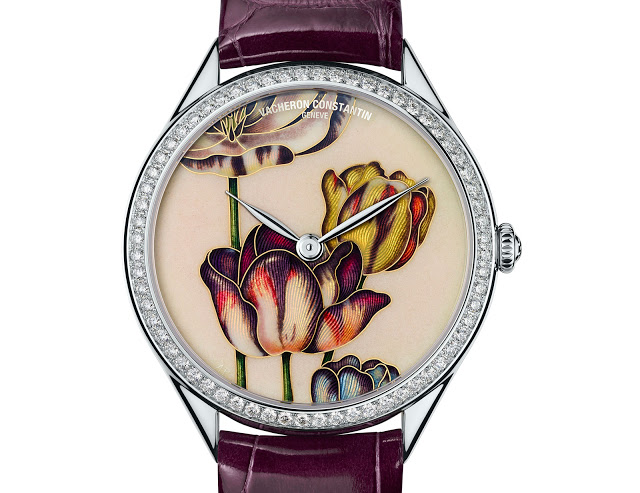 Tulip
The Métiers d'Art Florilège is priced at S$177,000 for the 20-piece edition set with round diamonds, while the baguette-set versions are priced at S$218,000. Prices include tax.
Back to top.
---