Ten Highlights From Phillips "The Geneva Watch Auction: Two", Including Roger Moore's Submariner from "Live and Let Die"
Phillips' The Geneva Watch Auction: Two takes place in November 2015, with a compact but impressive line-up of watches slated to go under the hammer, including the Rolex Submariner Ref. 5513 with a buzzsaw bezel worn by Roger Moore.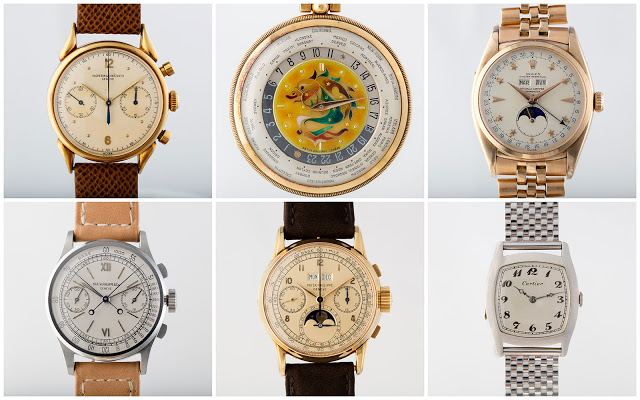 The up and comer in the world of international watch auctions, Phillips is holding its second Geneva watch auction November 7 and 8, 2015, alongside the Only Watch charity sale. Led by Sam Hines and Aurel Bacs, the auctioneer will offer some 200 lots at the The Geneva Watch Auction: Two, including James Bond's Rolex, an Hermes Paul Newman Daytona, and a stainless steel Patek Philippe Ref. 1436 split-seconds chronograph. Here are 10 highlights from the sale, the second after the successful inaugural Geneva sale in May 2015.
Rolex Submariner Ref. 5513, worn by Roger Moore in Live and Let Die: The actual watch worn by Moore in the film, this ref. 5513 was made in 1972 and fitted with a modified bezel that features in a key scene of the film. The edges of the bezel are serrated like a buzzsaw, a helpful feature that helps Bond escape a tight situation. It's signed "Roger Moore 007" inside the case back. Estimated at SFr150,000 to SFr250,000.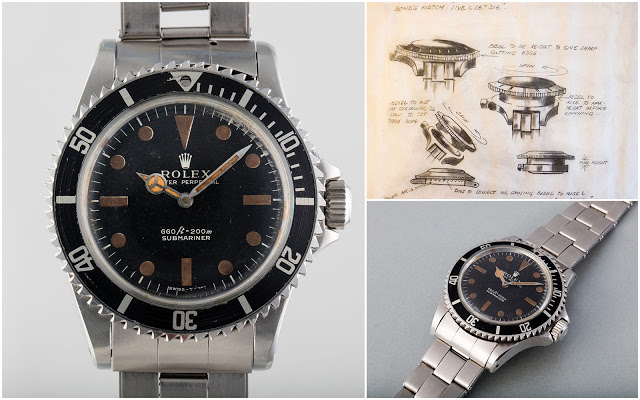 Rolex Daytona Ref. 6239 "Solo Quicksilver": A rare Rolex is more desirable with a catchy nickname, and so this Ref. 6239 enjoys the moniker "Solo Quicksilver" because of the "Rolex" on the dial at 12 o'clock, with nothing else over or under ("Cosmography" is usually under the brand name on the dial). And this is also the very watch on the cover of Ultimate Rolex Daytona, a book on the model written by Italian collector Pucci Papaleo. Possibly unique, this is estimated at SFr250,000 to SFr500,000.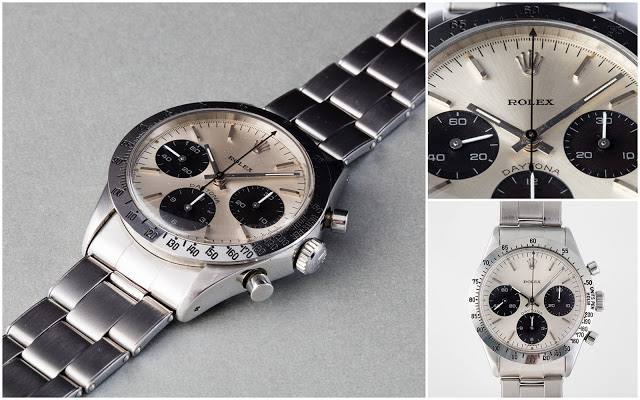 Rolex Daytona "Paul Newman" Ref. 6241 retailed by Hermès: This is a typical yellow gold "Paul Newman" Daytona with one special feature, it was retailed by Hermes in Paris. The case back is stamped as such, along with French precious metal hallmarks as well as the stamp of Rolex France. Sold in 1971, this double-signed Daytona is estimated at SFr300,000 to SFr600,000.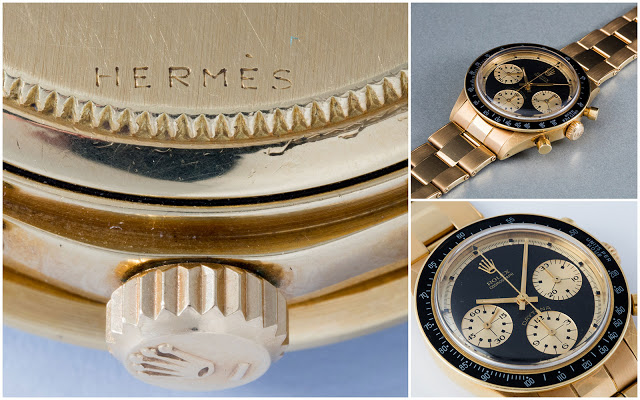 Rolex Ref. 6062: A rare Rolex triple calendar wristwatch, this is made even more desirable by the fact that it's in pink gold with a "star" dial. This is the second time this particular specimen is appearing at auction. With an estimate of SFr500,000 to SFr1m, it is certainly more valuable now than it was the last time it was sold.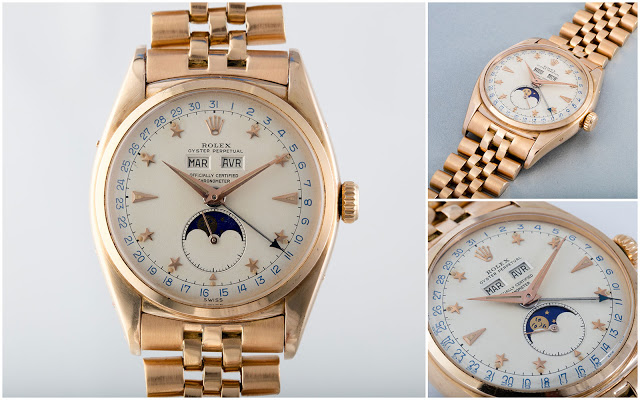 Rolex Bombay Ref. 6102 "La Caravelle" cloisonne dial: One of the exceptionally rare cloisonné dial Rolex watches made in the 1950s, this ref. 6102 is in mint condition. The enamel dial was made by Ms Koch, an artisan who worked for Stern Frères, the eminent dial maker once owned by the Stern family of Patek Philippe. It depicts a Viking boat in polychrome cloisonné enamel. It's estimated at SFr350,000 to SFr700,000.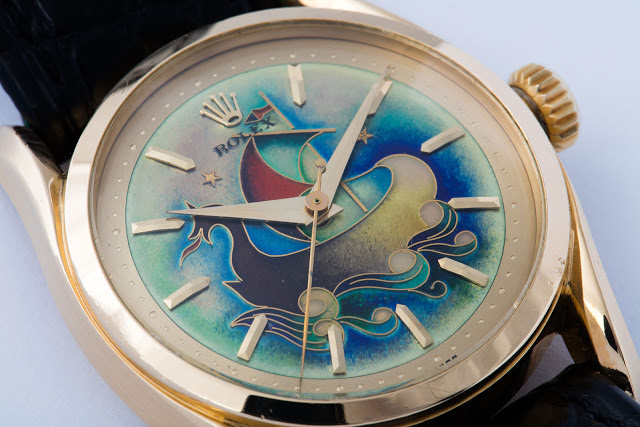 Patek Philippe Ref. 605 HU world time cloisonné pocket watch: Patek Philippe made a few Louis Cottier-type world time pocket watches starting in the 1940s, some of which had cloisonné dials. This particular watch is the only one known with a dragon motif on the dial, making it possibly one of a kind. The estimate is SFr500,000 to SFr1m.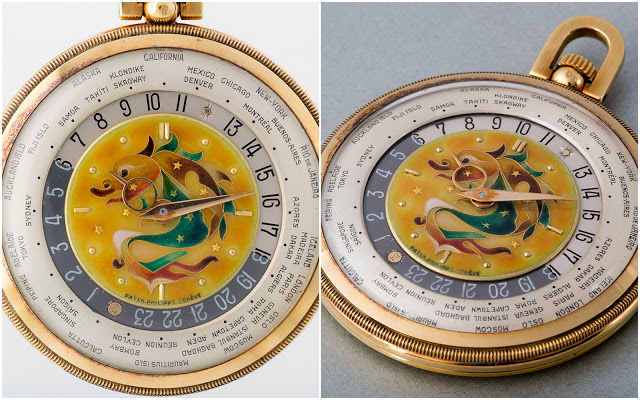 Patek Philippe Ref. 1436 split-seconds: By far one of the most outstanding watches of the sale, with an estimate of SFr1.5m to SFr3m, this split seconds chronograph is one of just two of this reference known in steel. Already exceptionally rare in itself, the ref. 1436 is typically found in yellow gold. Making this even more attractive is the fact that it's being sold only for the third time since it left the factory in 1949. And the movement appears pristine, possibly untouched since it was manufactured.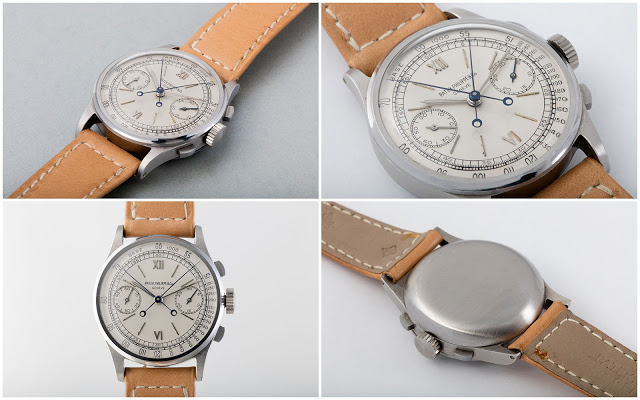 Patek Philippe Ref. 2499 first series: Large for its time and perfectly proportioned, the ref. 2499 is the most desirable of all Patek Philippe perpetual calendar chronograph models. And this specimen is especially rare and in excellent condition, with the case "seemingly unpolished. This is the only first series ref. 2499 known to have a champagne-coloured dial, a fact confirmed by the accompanying Patek Philippe archive extract. The estimate is SFr800,000 to SFr1.4m.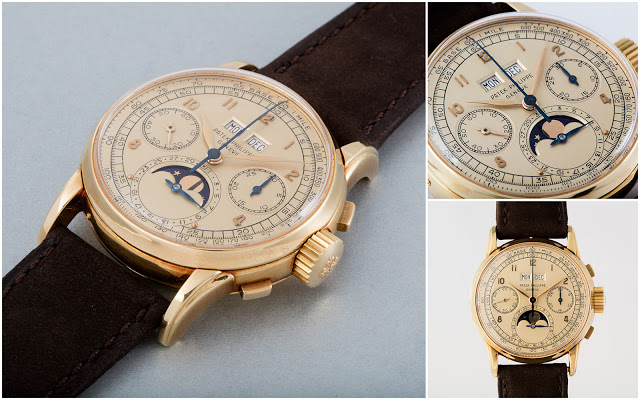 Vacheron Constantin Ref. 6087 "Cornes de Vache": Translating as "cow horns", the "Cornes de Vache" chronograph gets its name from the shape of its lugs. Only 36 of the ref. 6087 were making it notably rare. And the case style has been prominent recently: Vacheron Constantin just reintroduced the same case style with the Historiques Cornes de Vache 1955. The "Cornes de Vache" is estimated at SFr50,000 to SFr100,000.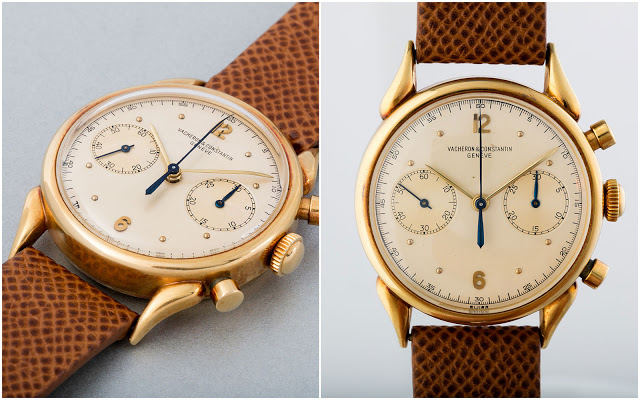 Audemars Piguet minute repeater retailed by Cartier: Made in the 1920s, this diminutive Audemars Piguet has a platinum case and Breguet numerals, while the dial is signed only "Cartier". It also comes with notable provenance: it was once owned by Henry Haven Windsor Jr., son of the founder of Popular Mechanics magazine. The estimate is SFr300,000 to SFr600,000.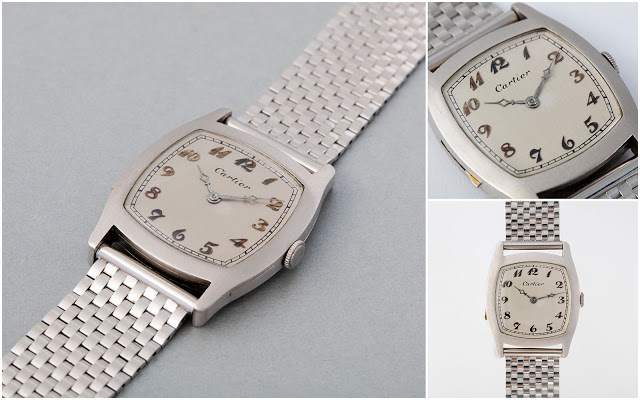 The Geneva Watch Auction: Two takes place on November 7 and 8, 2015 at the La Reserve  Hotel in Geneva. The preview schedule (for both the Geneve auction and Only Watch) is as follows: 2-5 October 2015           Hong Kong Peak Suite, Four Seasons Hotel 9-12 October 2015         Beijing*       Salon Monaco 17-24 October 2105 New York    Phillips HQ – 450 Park Avenue 24-27 October 2015       London       Phillips HQ – 30 Berkeley Square 5-7 November 2015 Geneva       Hôtel La Réserve *The Beijing exhibition will be limited to the Only Watch auction highlights
Back to top.
---
You may also enjoy these.