Chanel Brings Glyptic Art of Engraved Gemstones to the Wristwatch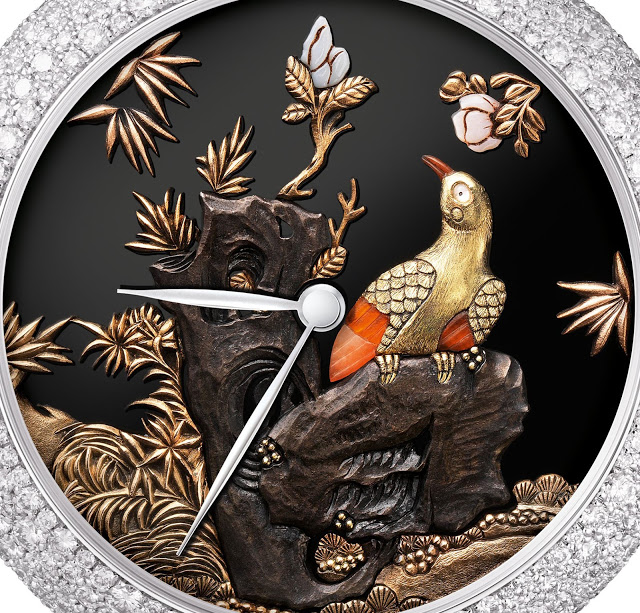 An art dating back to the ancient Egyptians, the technique of engraved gemstones is the metier d'art that decorates the Chanel Mademoiselle Privé Glyptique, a quartet of one of a kind timepieces.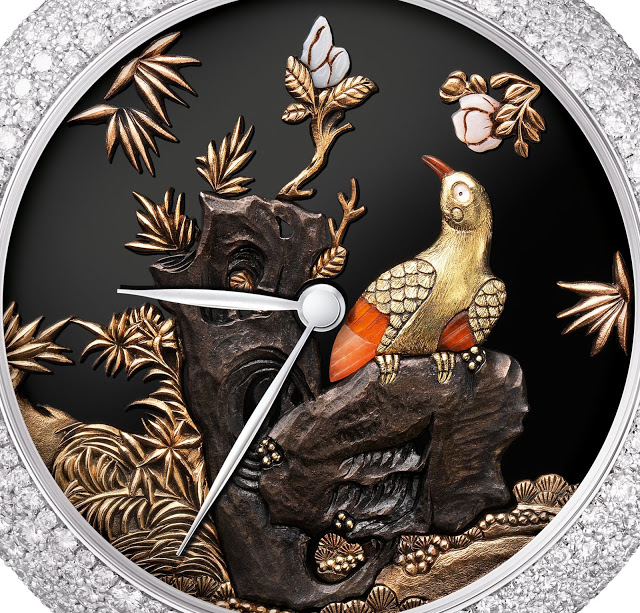 Named after the sign on the door of Coco Chanel's studio in Paris, the Mademoiselle Privé is a series of ladies' wristwatches featuring elaborate dials decorated with artisanal techniques like enamelling and precious stone embroidery. These timepieces are inspired by the Coromandel screens in the designer's homes, and like the Chinese lacquer screens they feature intricate decoration against a jet black background. The latest technique to make its way to the watch dial is glyptic art, the practice of carving small gemstones by hand that give the dial depth and detail. A technique devised several thousand years ago and found in Mesopotamia and ancient Greece, glyptic art was often used for cylinder seals, signet rings and cameos. Used to sculpt stones in relief (a motif that stands out) and intaglio (a recessed motif), the technique is use to create the dial decor of the Mademoiselle Privé Coromandel Glyptique. Only four unique watches have been made, each with a different motif on the dial but similarly inspired by Coco Chanel's Coromandel screens.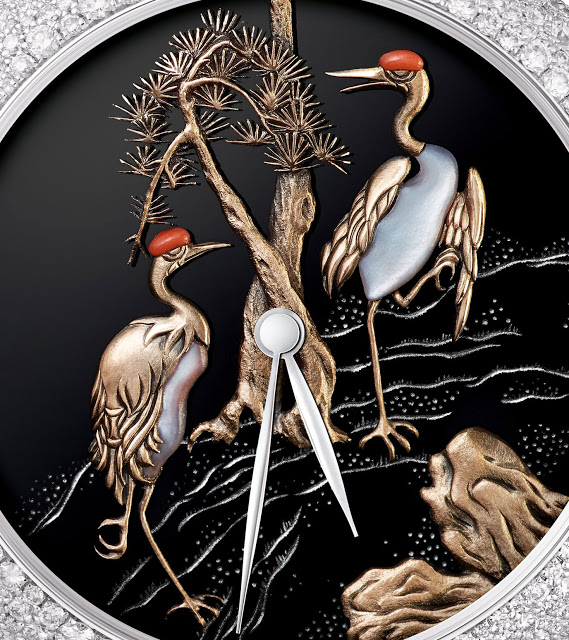 Each dial is hand-made and takes over 100 hours to complete, starting with reproducing the key elements of the dial design on a gold plate via hand-engraving. The design is then cut out and engraved, forming the rocks, trees and flowers.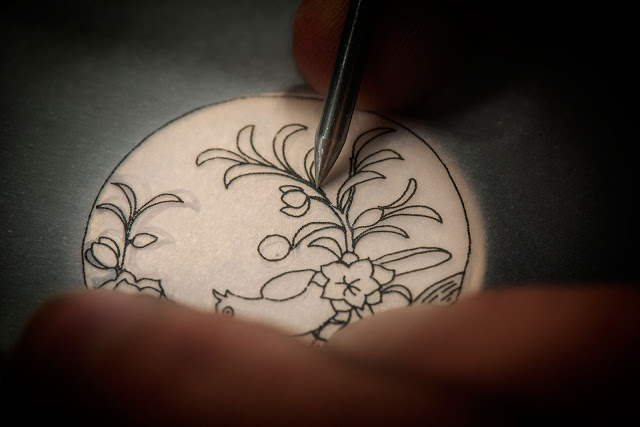 Tracing out the design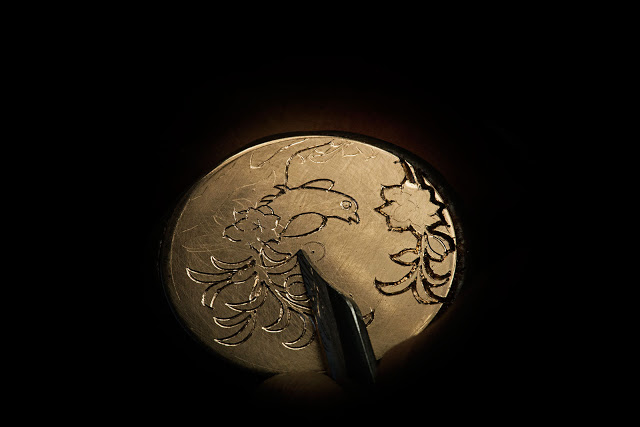 Hand-engraving the gold plate
Then gemstones, including turqoise, cornaline and lapis lazuli, as well as tiny pieces of mother of pearl are engraved to form the birds in the motif. Enamel accents are added to the motif and finally everything is piece together on the dial plate, which is 18k white gold.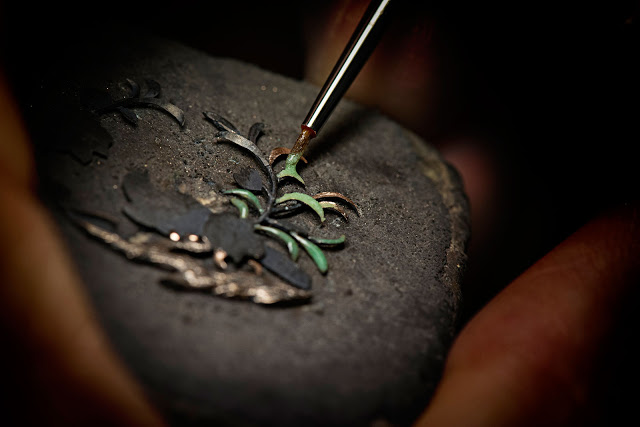 Adding enamel accents on the plants sculpted from gold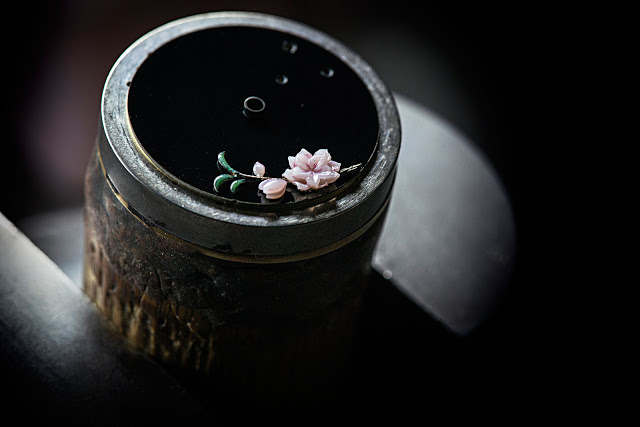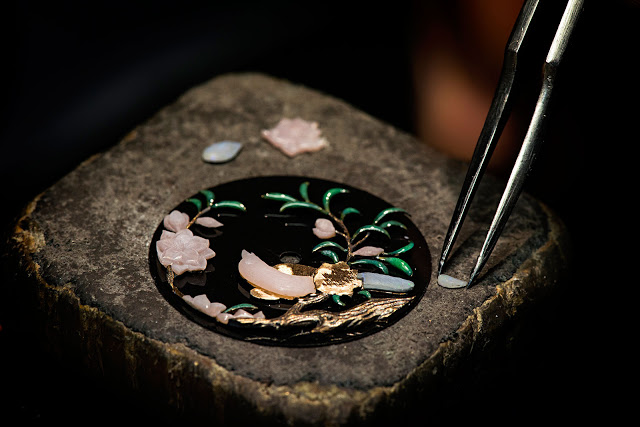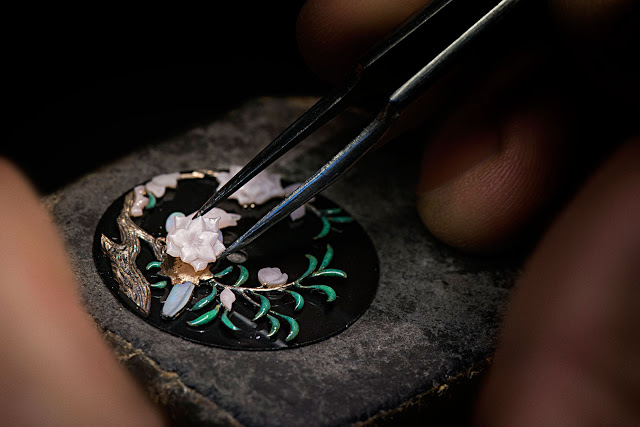 Piecing together the tiny pieces of the dial decoration
All four versions of the Mademoiselle Privé Coromandel Glyptique have 37.5mm white gold cases with snow-set diamonds. They're each equipped with an automatic movements with a 42 hour power reserve. The price is between S$340,900 and S$360,300 (equivalent to US$241,000 and US$255,000).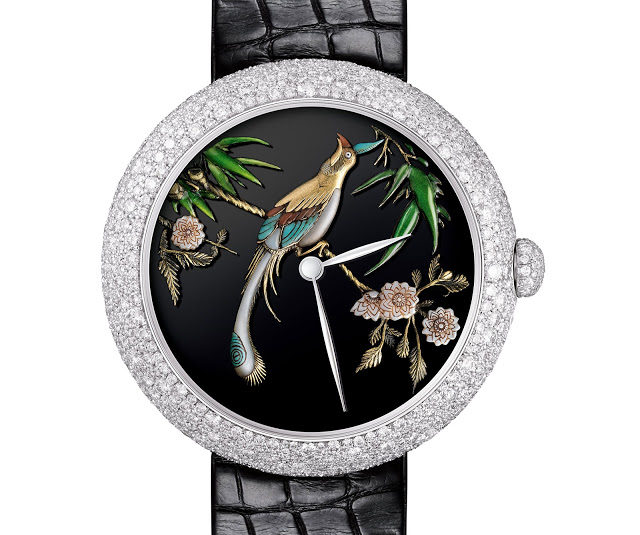 Back to top.
---
You may also enjoy these.