Speake-Marin Introduces Tourbillon Inspired by Ancient Vietnam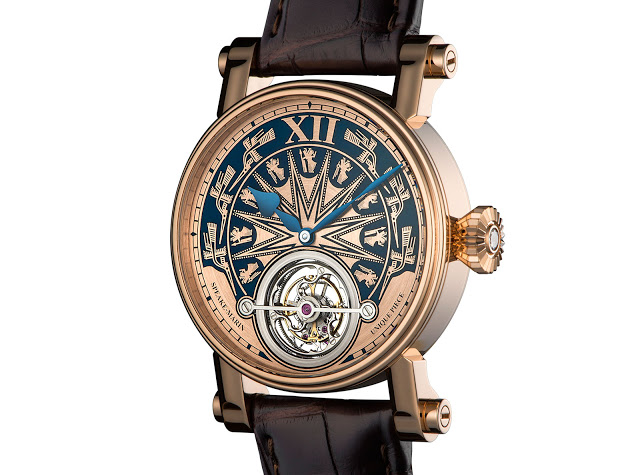 Speake-Marin turns to the ancient bronze drums of the Dong Son culture of prehistoric Vietnam for the Dong Son Tourbillon, which features an etched, solid red gold dial.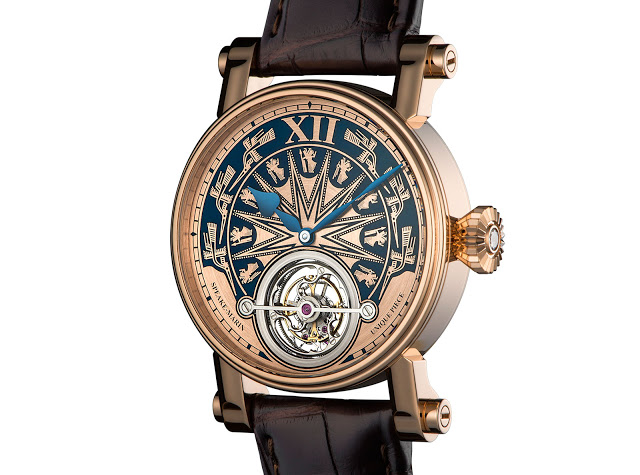 As he did with the bespoke Kennin-Ji Temple Masters Project wristwatch, Speake-Marin took inspiration from an ancient culture for the Dong Son Tourbillon. Synonymous with their finely cast bronze drums, the Đông Sơn people lived around the Red River Delta in Northern Vietnam over 2500 years ago. Speake-Marin has transmuted these bronze drums into a finely etched, red gold dial. The Dong Son Tourbillon is the second wristwatch inspired by the culture of ancient Vietnam (the first was a time-only automatic from 2012), combining a self-winding tourbillon movement with the decorative gold dial. Featuring a repeating motif of egrets and warriors, anchored by a starburst in the centre, the dial is a disc of 18k red gold that's 1mm high. That may sound diminutive, but 1mm is a tenth of the thickness of the entire watch. The red gold disc undergoes an etching process to create an intricately detailed dial in contrasting red and dark blue. Because the etching is a chemical process, the result is a motif just 0.3mm deep, a tolerance beyond the reach of human engravers.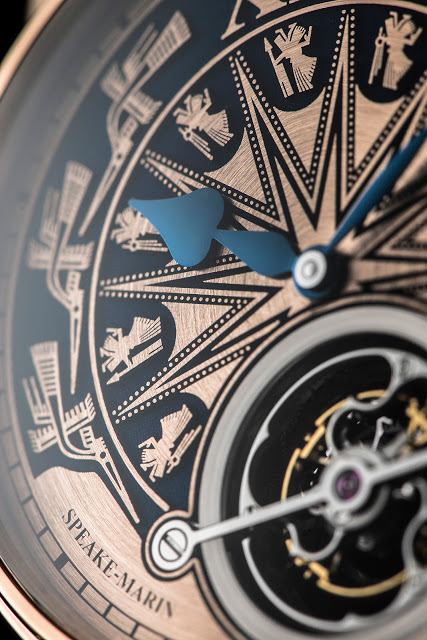 Instead of hour numerals, each point of the central star motif as well as the egrets on the chapter ring form the hour markers. The hands, on the other hand, are vintage Speake-Marin, made of blued steel and the same shape as the pair found on Speake-Marin's first ever timepiece.

The crown is topped with a brilliant-cut diamond
Similarly, the 38mm case is Speake-Marin's trademark Piccadilly, with its straight lugs topped with screws on both sides and the large onion-shaped crown. The reverse is a sapphire porthole that reveals the SM/CDH calibre SM3. It's an automatic movement with a three day power reserve, and a tourbillon regulator at six o'clock. The bridges are German silver, while the micro-rotor is platinum.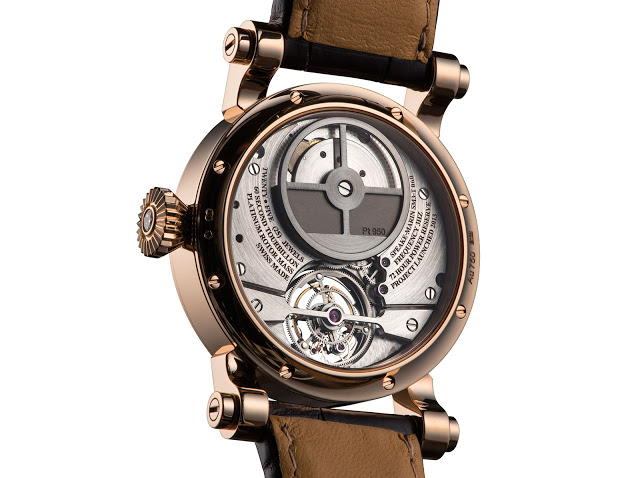 The calibre is a product of Création et Développement Horlogers (CDH), a specialist movement developer in which Speake-Marin has an interest, hence the "SM/CDH" prefix. Like all other Speake-Marin tourbillon movements, this has the tourbillon cage shaped like a topping tool wheel, the Speake-Marin logo.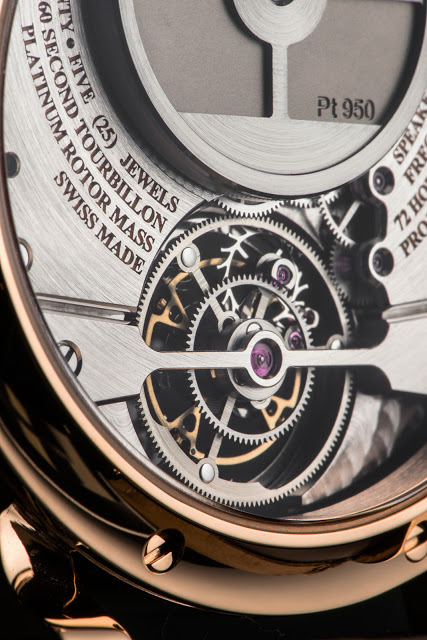 The price for the Dong Son Tourbillon has not been announced, but expect it to be slightly more than the SFr85,000 asked for the Magister Tourbillon equipped with the same movement.
Back to top.
---
You may also enjoy these.