Hands-on with the Speake-Marin Dong Son, a special edition for Vietnam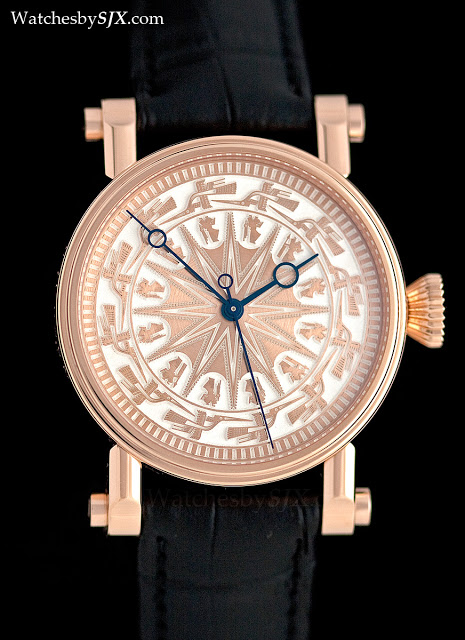 Made for the Speake-Marin retailer in Vietnam, the Dong Son features a solid rose gold dial depicting flying egrets and warrior figures. Unusually, instead of the usual hand engraving, the Dong Son dial is created by chemical etching.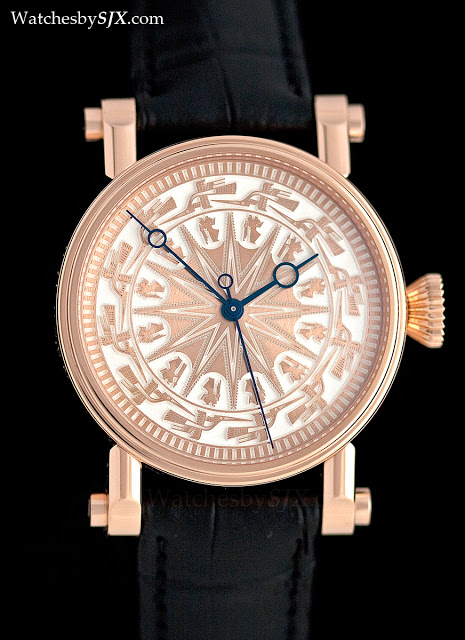 Speake-Marin Dong Son
Because of the mechanical, rather than manual, technique, the resulting dial has a very precise surface with sharply formed edges. Although it is chemically etched, the visual effect is attractive and mildly hypnotic. There is also plenty of detail to admire, in the wings of the egrets for instance.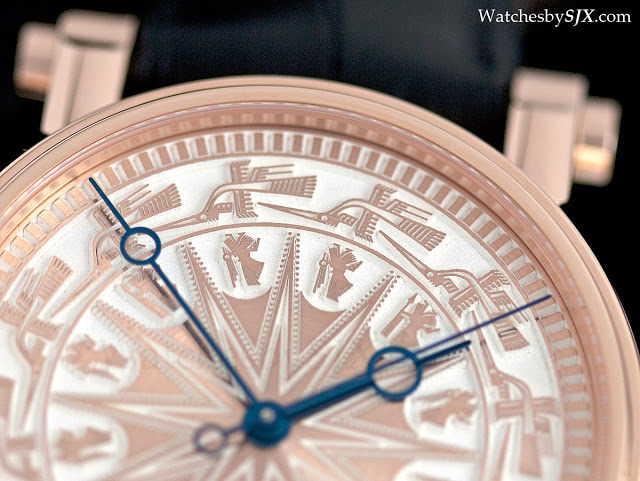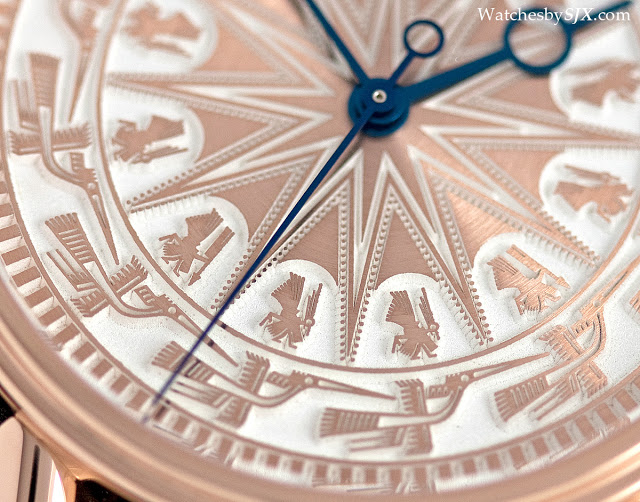 After the dial is etched it is treated to create the contrasting, grained white finish. Though they are very different, this reminds me of the De Bethune DB25 IX Maya. Interestingly this is one of the few, or perhaps the only, Speake-Marin watch to use Breguet hands. According to Peter, the pomme hands were specified by the retailer.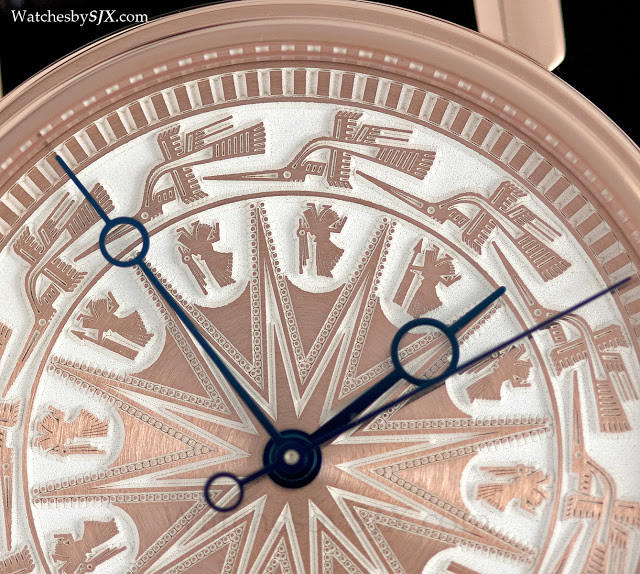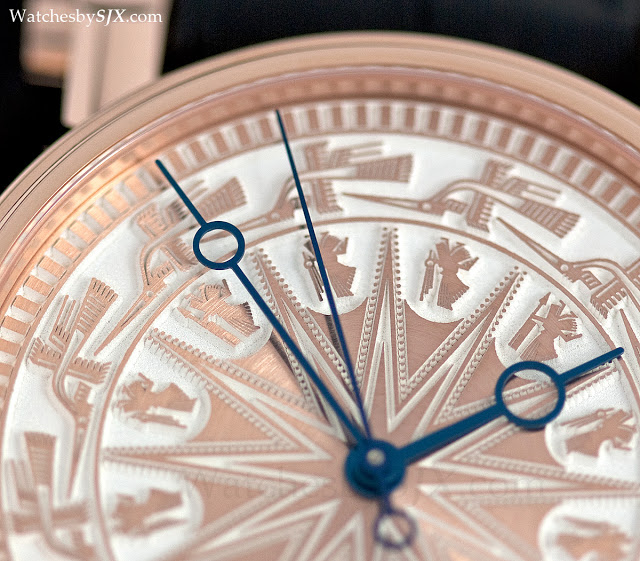 The dial replicates a motif found on bronze drums of the Dong Son culture in the Red River Delta of Vietnam. These date from 600 BC to the 4th century.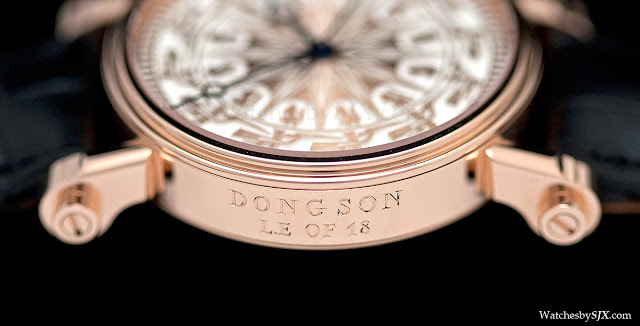 Like the custom Majestic Monkey Shimoda, the Dong Son is less about watchmaking than it is about aesthetics and dial craft. Housed in a 38 mm, rose gold Piccadilly case, the Dong Son is limited to 18 pieces. Inside is the Eros 1 automatic calibre. – SJX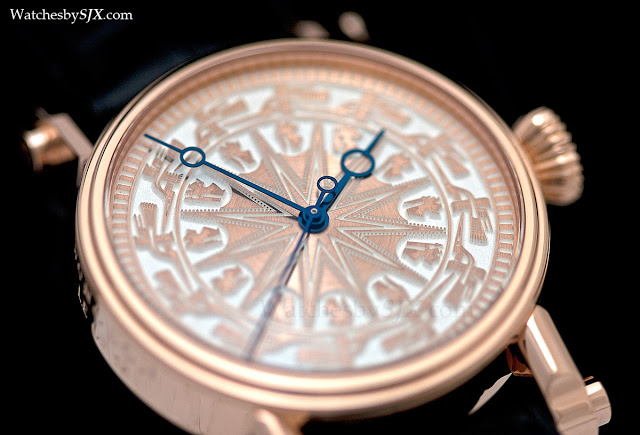 Back to top.
---
You may also enjoy these.