Explaining The Apple Watch, Features, Materials, Availability And Price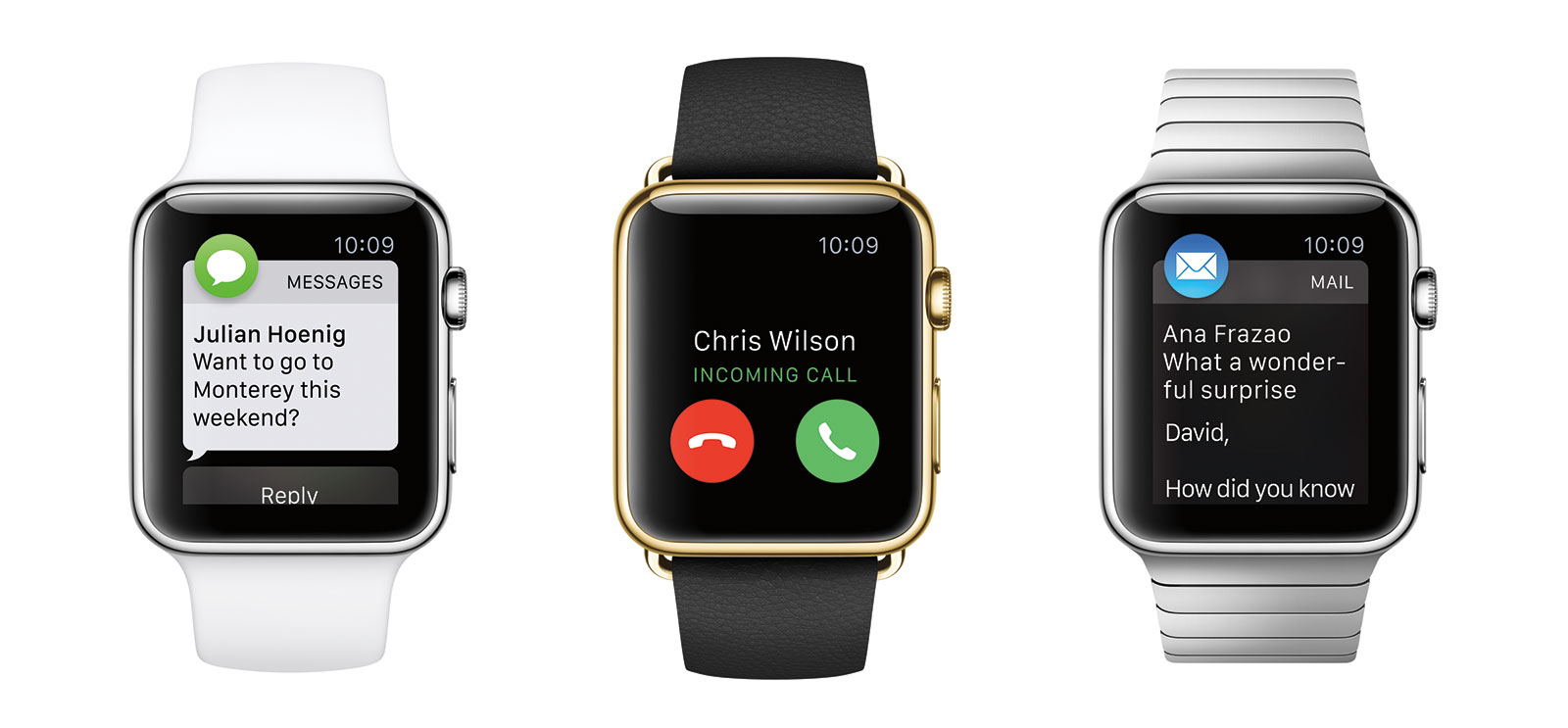 Apple has finally announced the details about its smart watch, including specs, availability and pricing, revealing a smart watch packed with features that is offered in a variety of finishes across a vast price range, from US$349 all the way to US$17,000 for the top of the line, 18k gold composite model.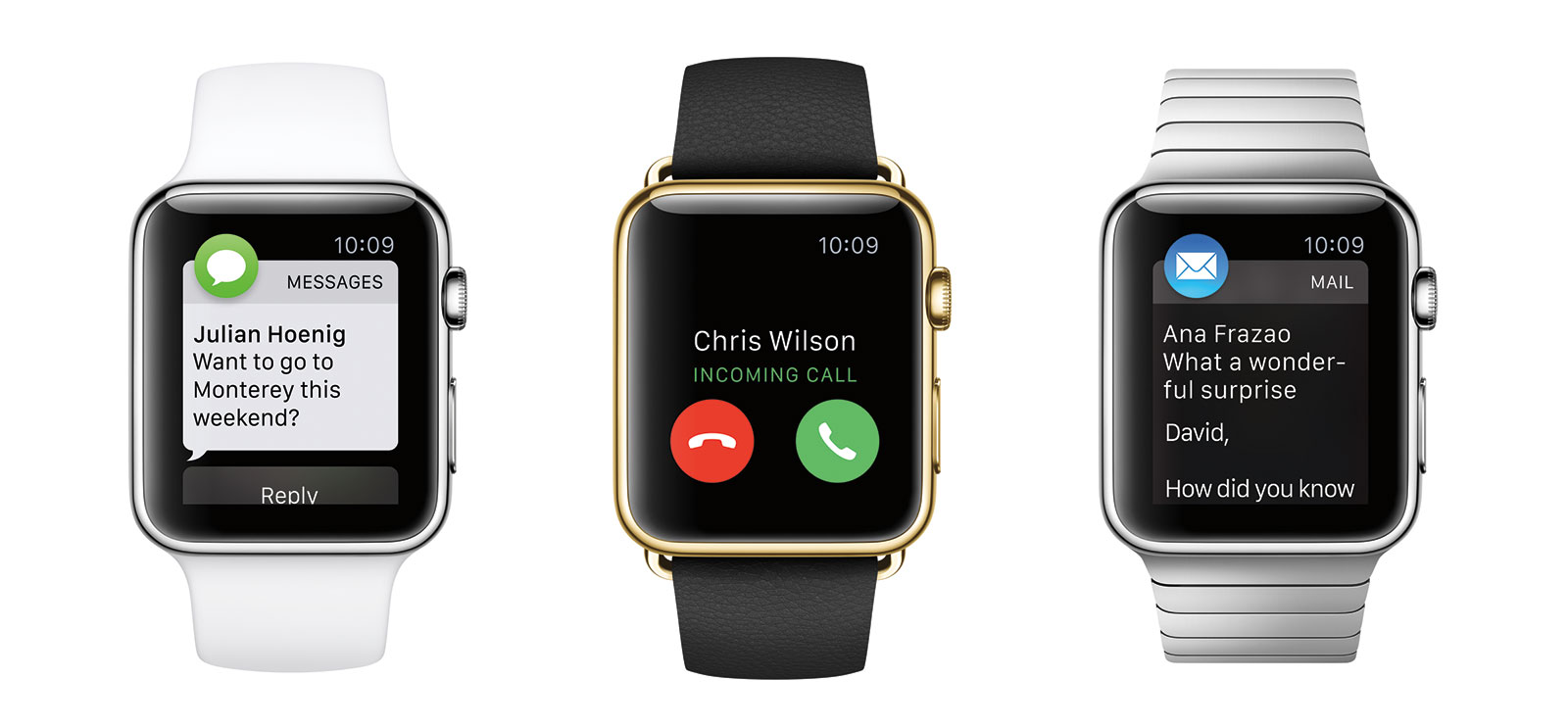 Just a week before Baselworld 2015 Apple announced the specifics of the Apple Watch, definitely stealing some of the thunder from the Swiss watchmakers geared up to present smart watches – or not – at the Basel fair. Though key figures in the Swiss watch industry have proclaimed the Apple Watch is not competition, it is what everyone is talking about. Here are the key details about the Apple Watch: Features The Apple Watch is equipped with a Retina display that can be tapped, pressed and prodded, as well as a Taptic Engine feature that gently taps the wrist for notifications. A crown, which Apple calls the "Digital Crown" can be rotated to scroll, zoom and navigate.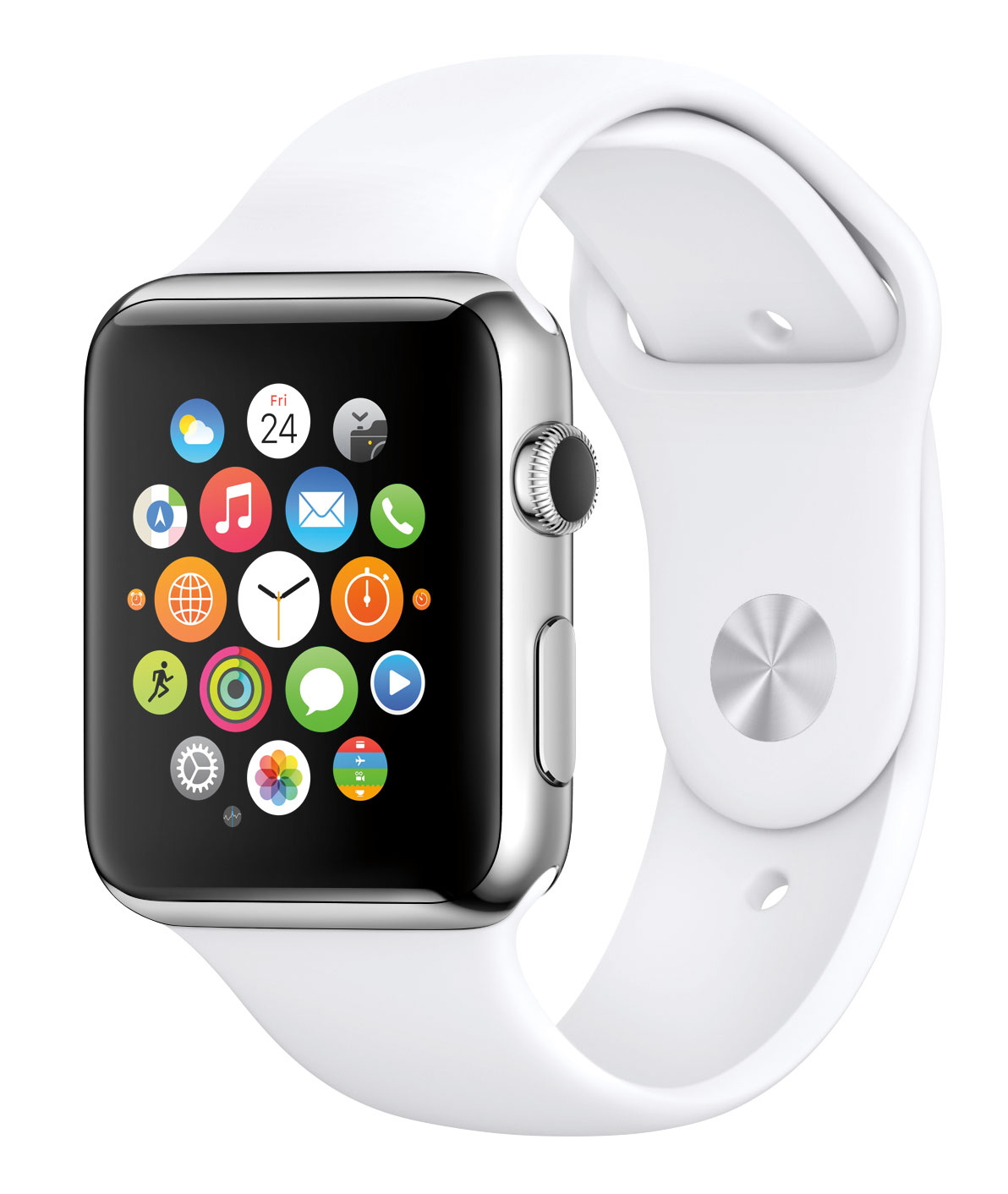 A variety of watch faces will be available, each customisable to offer different information. Naturally the watch syncs with the phone for calls and messages. But its communication functions go even further with the Digital Touch feature that allows information like a sketch, tap or even the user's heart rate to another Apple Watch. The Apple Watch is also a mobile wallet with Apple Pay, and can even be used to book hotel rooms and unlock the doors or request an Uber pickup. And it's also a health monitor with various fitness and workout apps. The Apple Watch battery life is up to 18 hours, replenished with cable-free inductive charging. Beyond the electronics it's also worth mentioning the materials, which are proprietary to Apple. The aluminium alloy used in the Sport version is anodised and strengthened, and so is the case of the gold version, which is made of a gold metal matrix composite (MMC). Versions Every model of the Apple Watch will be available in either a 38 mm or 42 mm diameter case with a variety of strap options. Though there are essentially three versions available, each is offered in numerous options across a broad price spectrum. Though the Apple Watch will not supplant the high-end mechanical watch, in its most expensive iteration the Apple Watch is exactly the same segment as haute horlogerie watchmakers. Apple Watch Sport The entry level model features a case made of "7000 series" anodised aluminium (finished in either silver or grey) with a strengthen glass screen and synthetic rubber strap. 60% stronger than typical aluminium alloys, the material used here was created by Apple for this watch. This is priced at US$349 for the 38 mm and $399 for the 42 mm.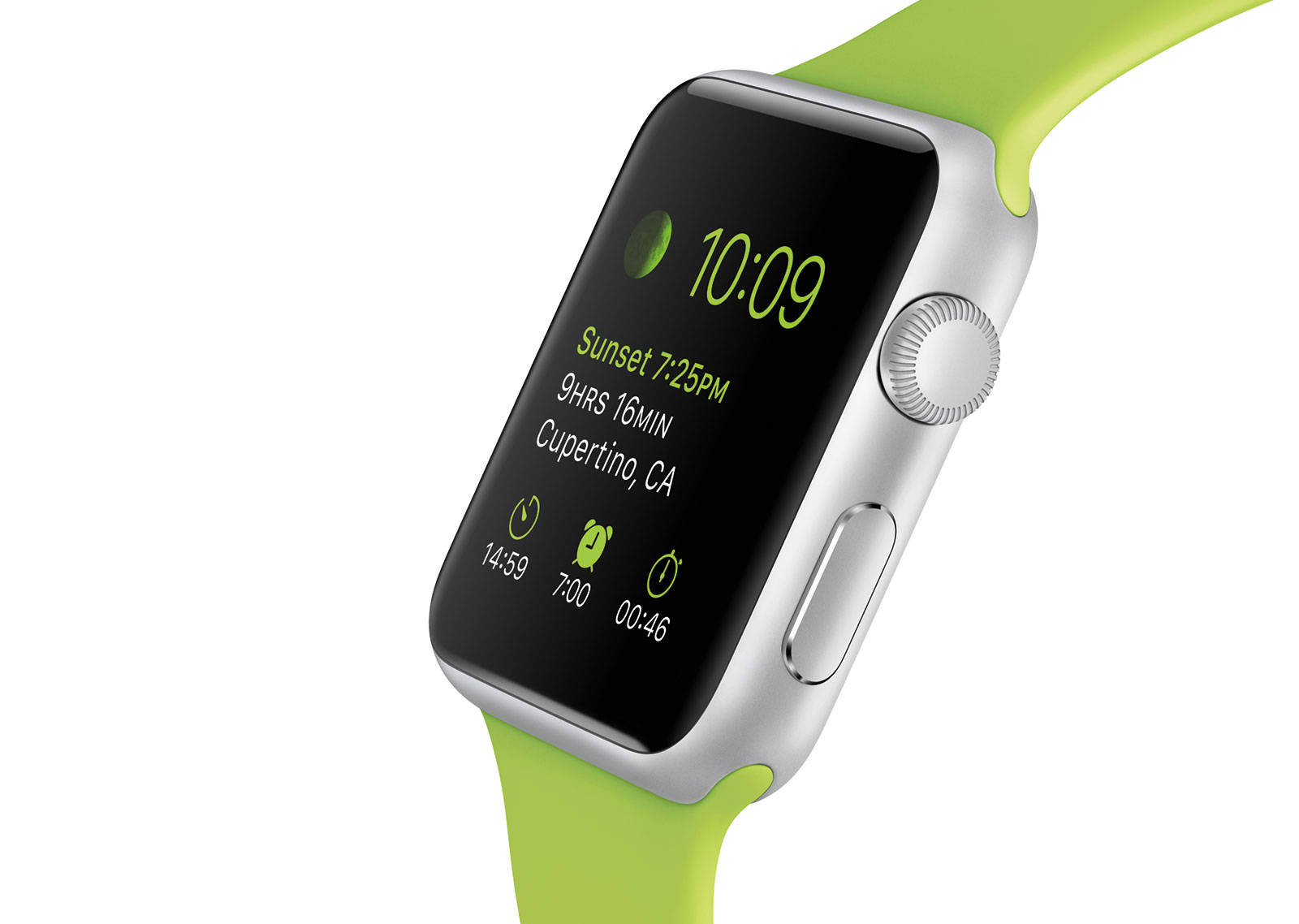 Apple Watch This is in stainless steel (either polished or black coated) with a sapphire crystal. Strap options include leather, a steel link or Milanese mesh bracelet, as well as rubber sport straps. Prices start at US$549 for the steel on rubber, rising to US$1099 for the black steel with a matching link bracelet. Apple Watch Edition Available either in 18k yellow or rose gold, with rubber or leather straps available, along with pin, tang or clasp closures. US$10,000 is the lowest priced Edition model, which is 38 mm with a rubber strap. The top of the line model is the US$17,000 rose gold, 38 mm Edition with a clasp. The gold alloy used for the case is not a conventional precious metal alloy, instead it's a patented metal matrix composite (Apple's patent is available here). Essentially a mix of metal and ceramic particles, the gold has the property of both its component materials, making it significantly harder than regular gold alloy. However, it is still 18k gold, meaning it is 18 out of 24 parts pure gold.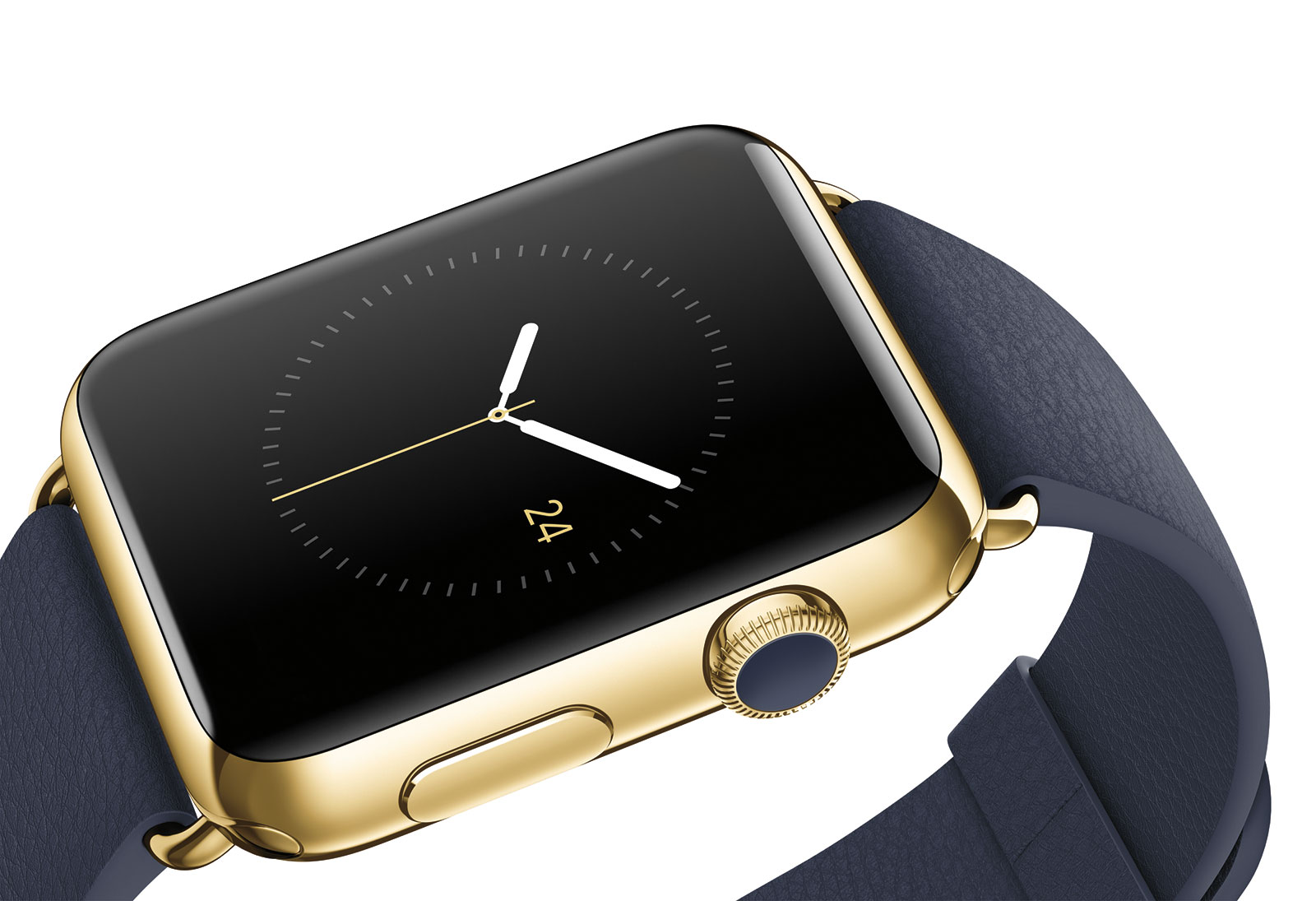 Availability April 10: Previews and try-on at Apple Stores in Australia, Canada, China, France, Germany, Hong Kong, Japan, the UK and the US, also at Galeries Lafayette in Paris, Isetan in Tokyo and Selfridges in London. Pre-ordering on the Apple Online Store also begins. April 24: Sales begin at Apple Stores as well as the department stores listed above, and select resellers in China and Japan. And it will be also available at select stores in major cities like colette in Paris, Dover Street Market in London and Tokyo, Maxfield in Los Angeles and The Corner in Berlin. More details on the Apple Watch can be had from Apple.
Back to top.
---
You may also enjoy these.