SIHH 2014: Introducing the Van Cleef & Arpels Midnight Planétarium Poetic Complication, the solar system on your wrist (with specs and price)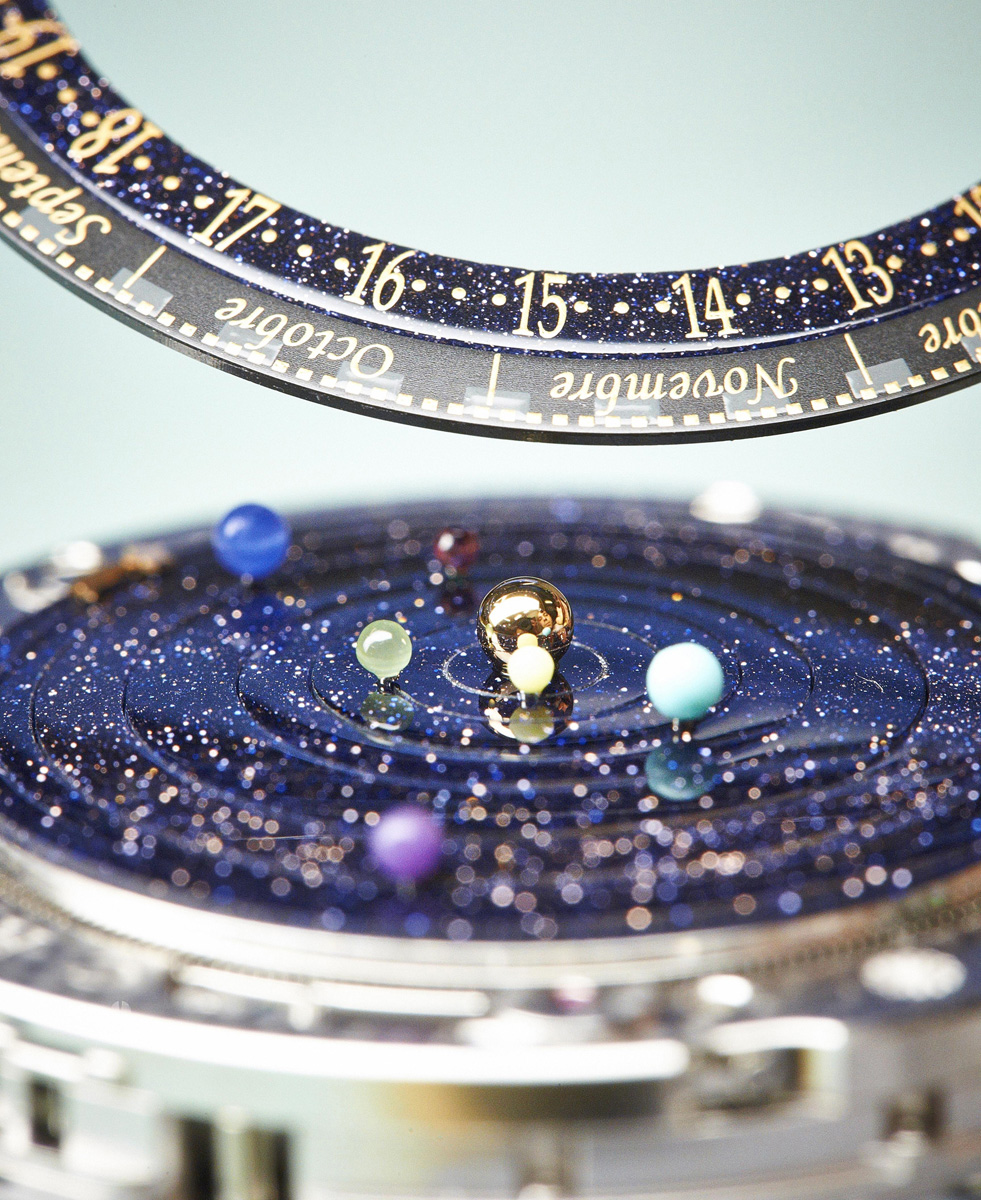 With help from with Dutch independent watchmaker Christiaan van der Klaauw, Van Cleef & Arpels unveils the Midnight Planétarium Poetic Complication, which shows the real-time position of Earth and five planets around the sun, making it one of the rare few planetarium wristwatches.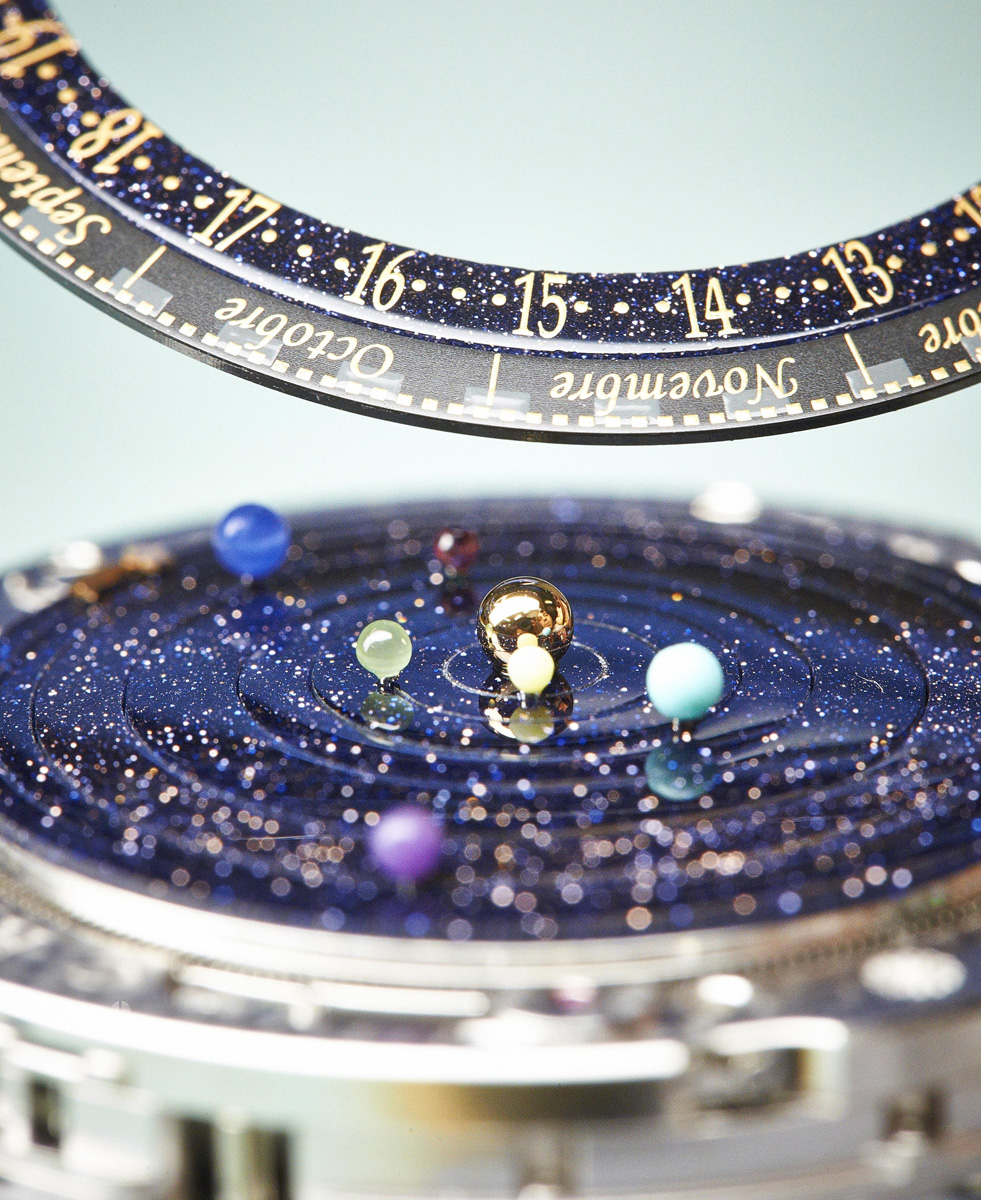 Van Cleef & Arpels recruited Christiaan van der Klaauw, the Dutch watchmaker who specialises in astronomical complications and a long-time AHCI member, to create the new Midnight Planétarium Poetic Complication. A miniature of the solar system, the planetarum displays the position of six planets, the Earth, Mercury, Venus, Mars, Jupiter and Saturn, as they orbit the Sun at the centre of the dial. Each of the latter five planets are visible from the Earth on a clear night. Each of the planets rotate exactly as they do in their actual orbits, meaning 29 years for Saturn, 12 for Jupiter, while Mars takes 687 days, Earth 365 days, Venus 224 days and Mercury 88 days. In practice there is precious little movement on the dial over time, especially in the outer planets; taking nearly 30 years to make one round of the dial, Saturn will remain in place for much of the owner's lifetime.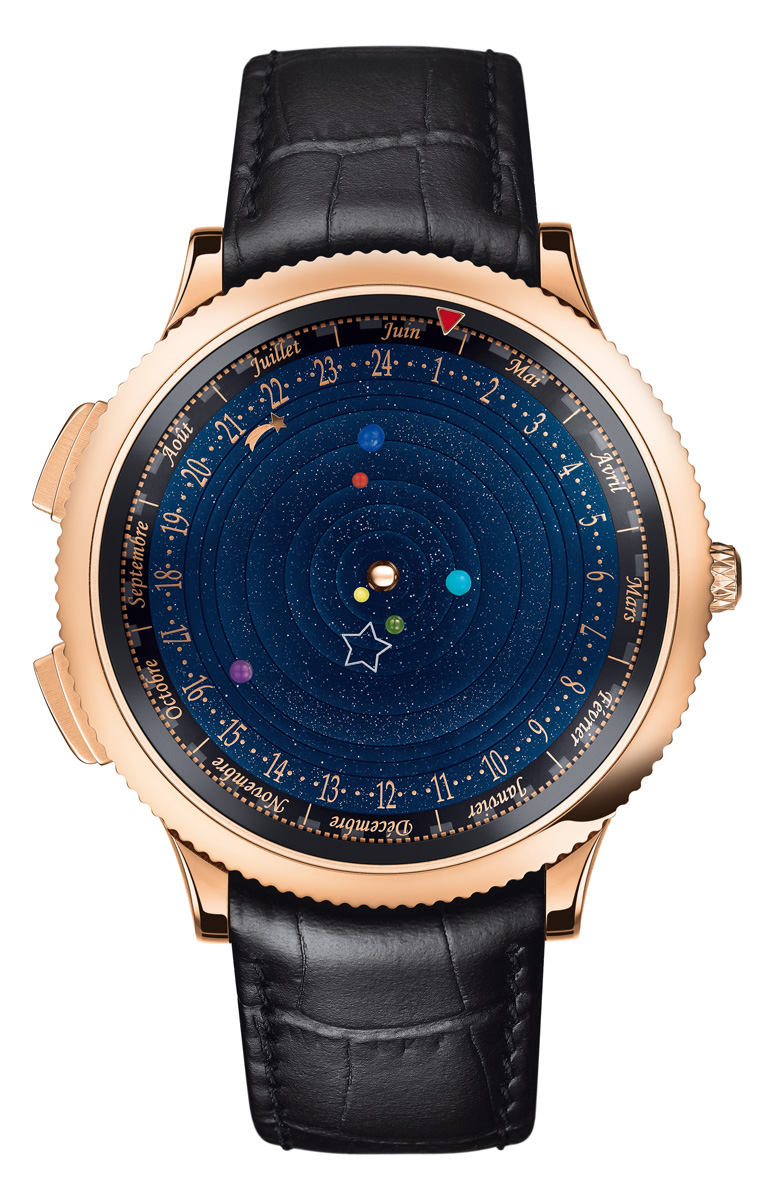 The time is indicated, very much approximately, by a shooting star on the edge of the star against a 24 hour scale. Because of the graduations on the dial, the time can only be indicated to around 15 minutes accuracy, but mere minutes can hardly matter against the decades of planetary orbit. All the tiny spheres representing each planet are made of precious materials, with the Sun in pink gold and the other planets in semi-precious stone. These are set against a disc made of aventurine, a quartz crystal with glittering mineral inclusions.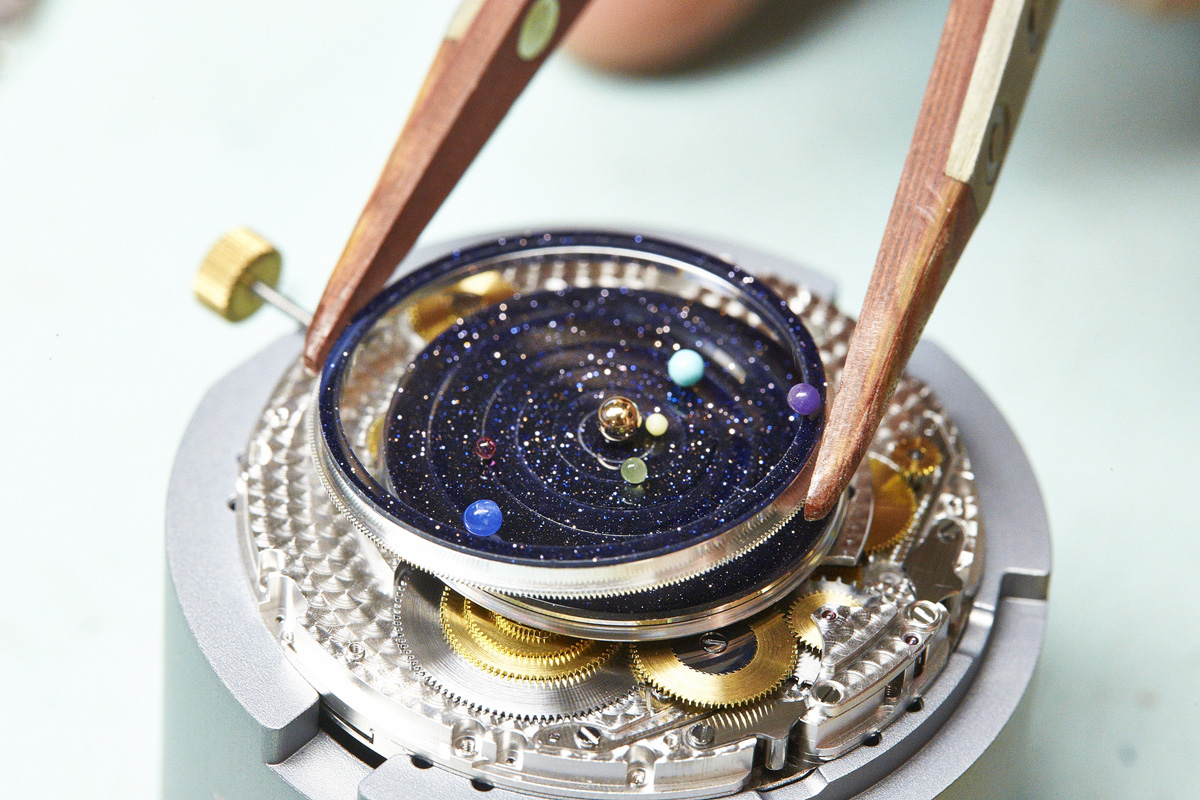 On the outermost edge of the dial is a monthly calendar, which can be used with the rotating bezel to position a red arrow at the desired day and month. This is meant to be the wearer's lucky day, on which the Earth on the dial will come direction below a lucky star etched on the sapphire crystal.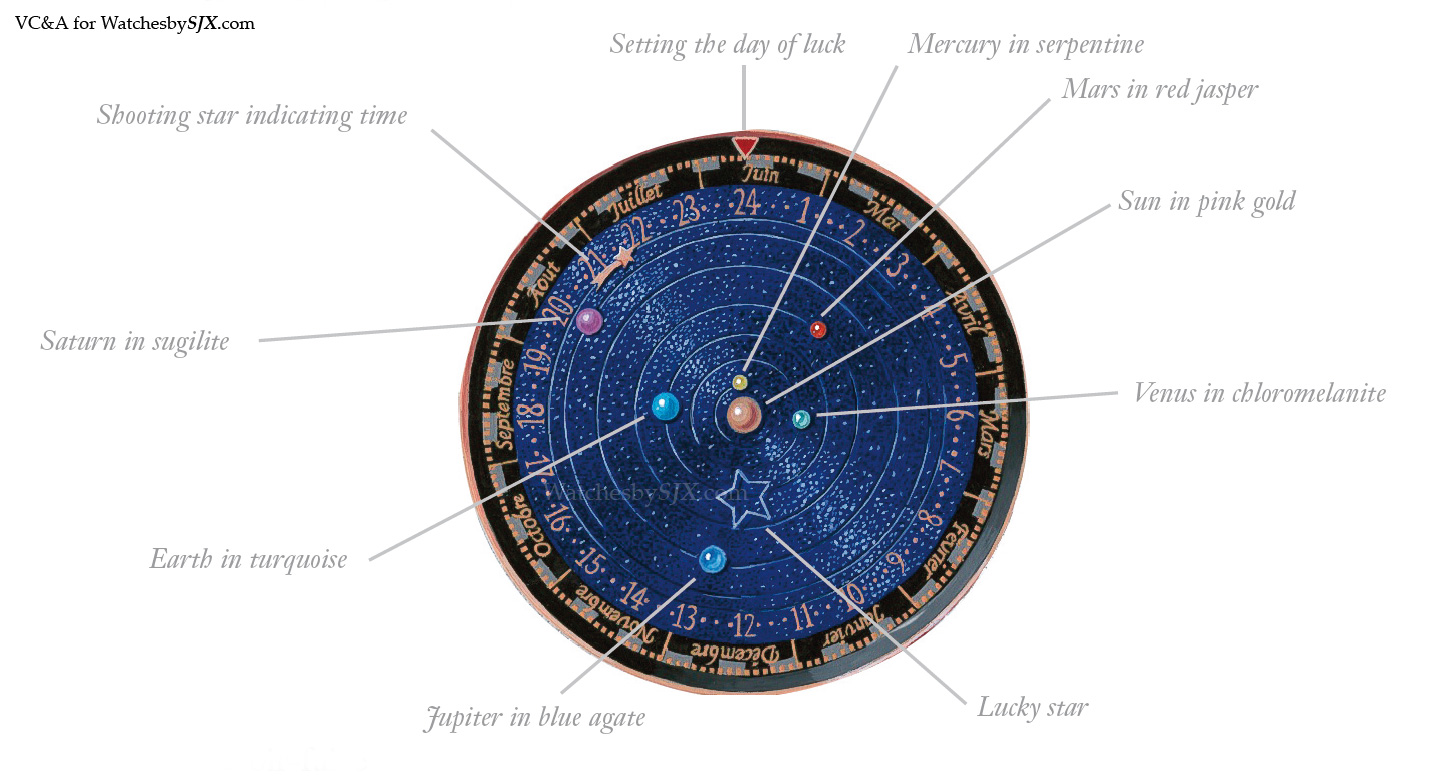 The twin pushers on the left of the case are the set the calendar comprising the day, month and year, which can be viewed on the back of the watch. Totalling 396 components, the planetarium module was developed by van der Klaauw, while the base movement is the automatic RD821 from Roger Dubuis.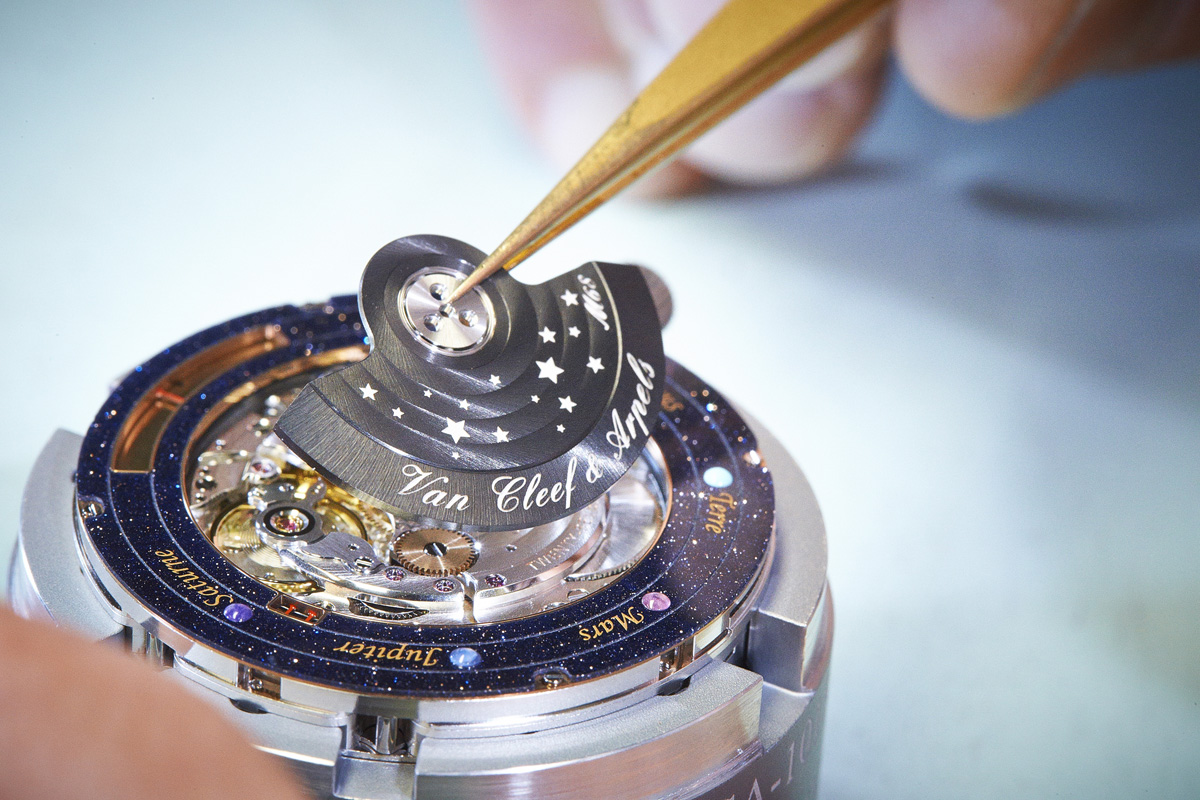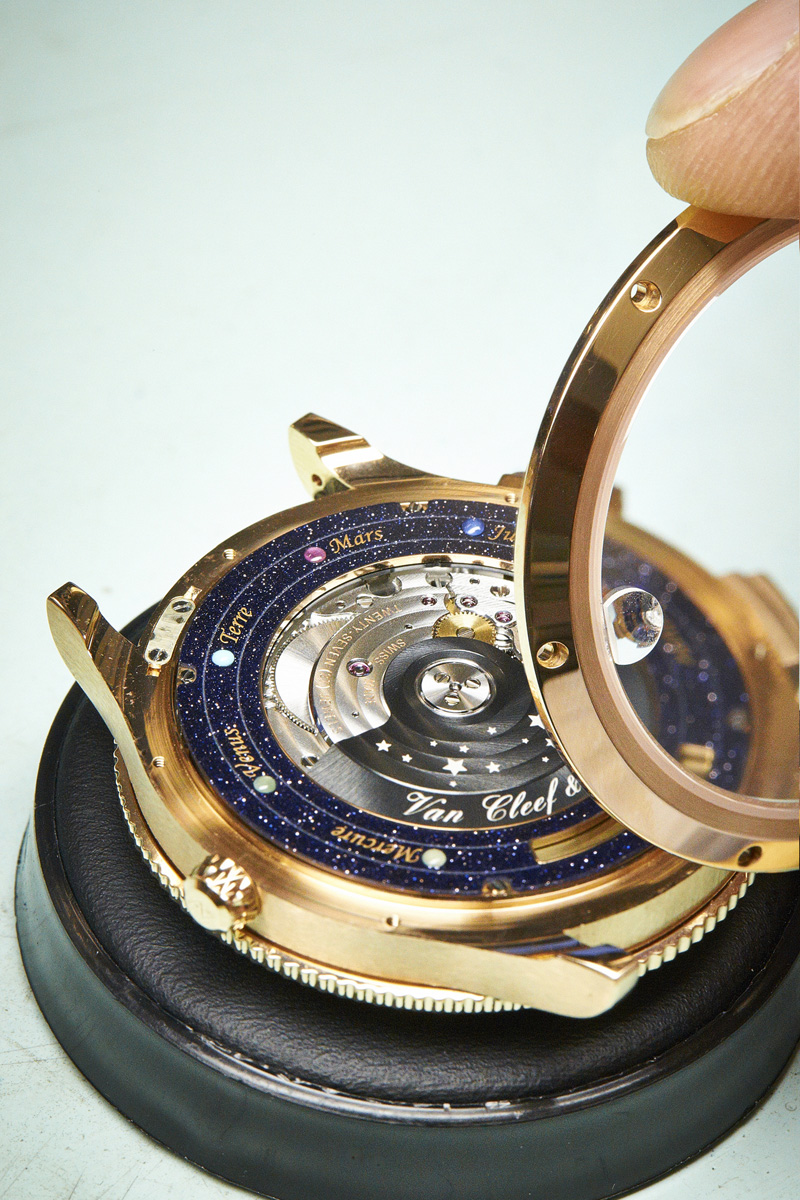 The 44 mm case is in pink gold. The Midnight Planétarium Poetic Complication retails for 330,000 Singapore dollars, equivalent to about US$258,000. Keep an eye on our SIHH page for updates. Or follow us on Facebook, Instagram and Twitter to keep track of the happenings at SIHH 2014.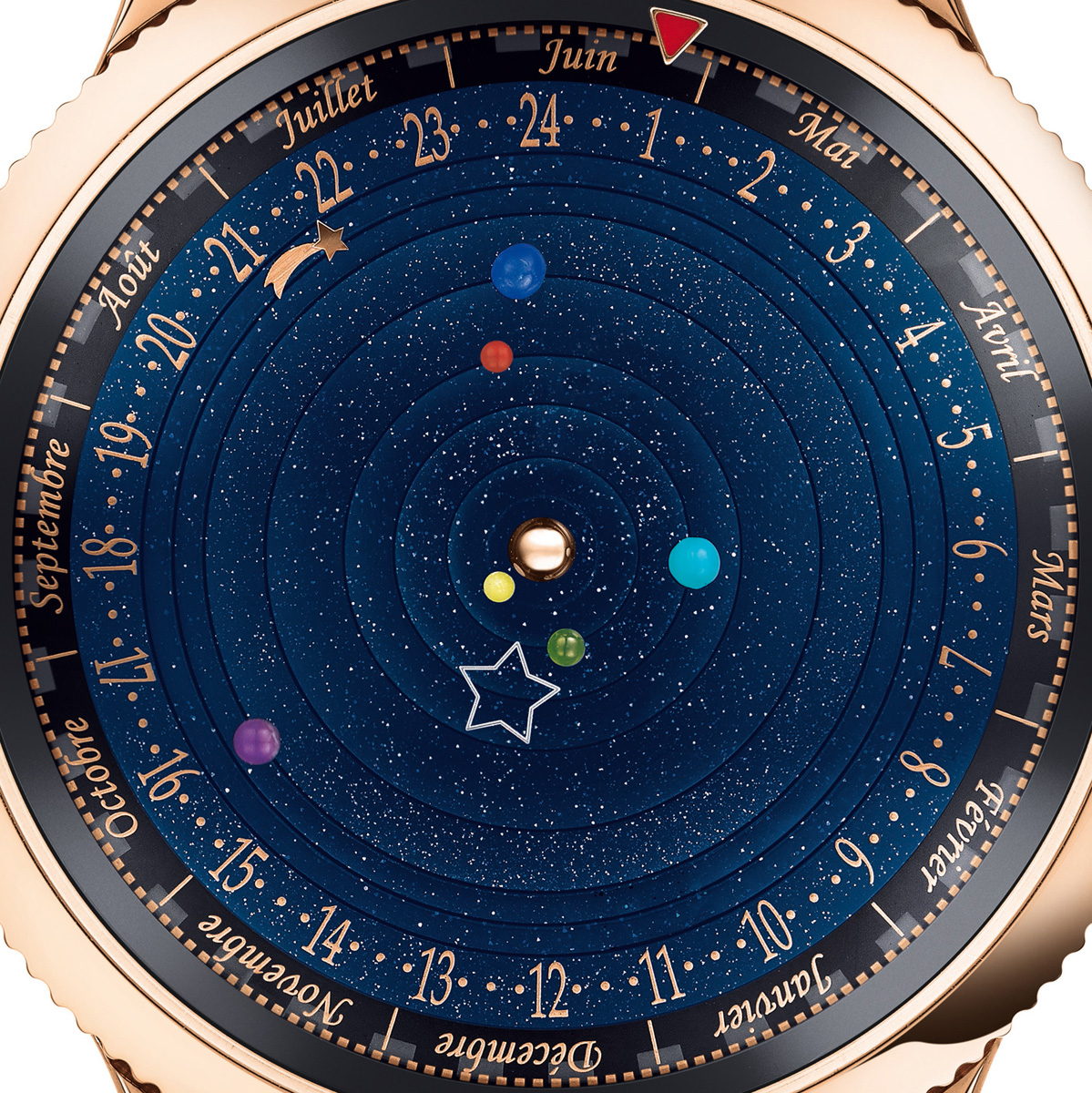 Back to top.
---
You may also enjoy these.