Exclusive: Introducing the Stowa Flieger Singapore Edition 2014, the Lady Chin Swee (with specs and price)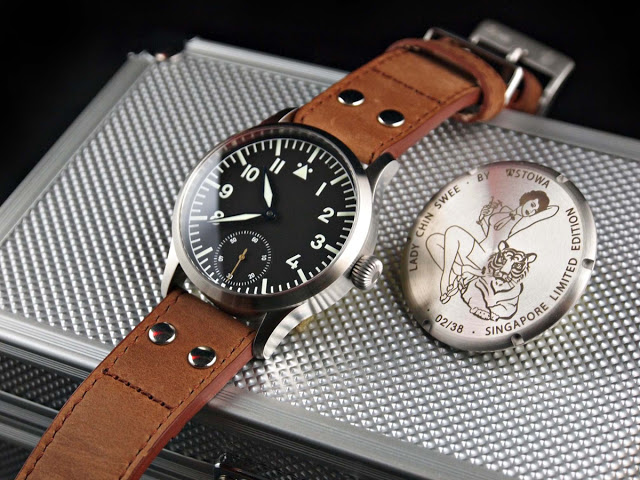 Stowa, working with retailer Red Army Watches, has just unveiled the Lady Chin Swee Flieger. Made specially for Singapore, the Lady Chin Swee has a case back motif embodying diverse themes from Singapore's history.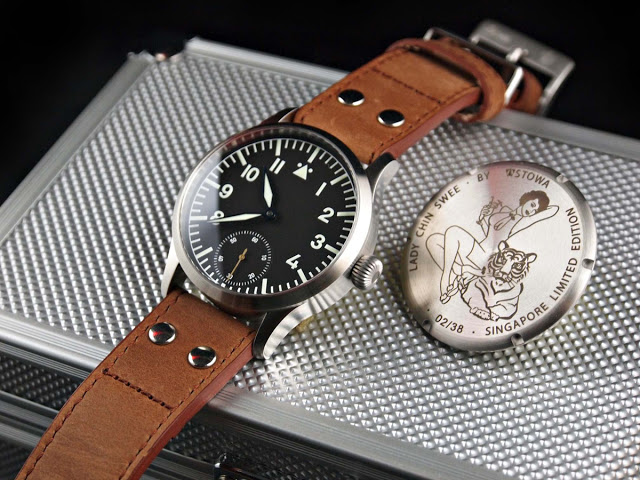 The Flieger Lady Chin Swee is the first Singapore edition made by Stowa, a small German maker well liked for its affordable military timepieces like its minimalist Flieger Chronograph. Created in partnership with Red Army Watches, which specialises in accessible and quirky timepieces, the Lady Chin Swee is based on the hand-wound Stowa Flieger with a uniquely Singaporean motif on the case back. Engraved on the solid case back is an enigmatic design: a pin-up girl sitting beside a tiger. According to Red Army Watches, the lady in the logo, nicknamed Lady Chin Swee, is modelled on the pin-up girls used in nose art – the decorative paintings on the fuselage of military aircraft – especially in the early twentieth century.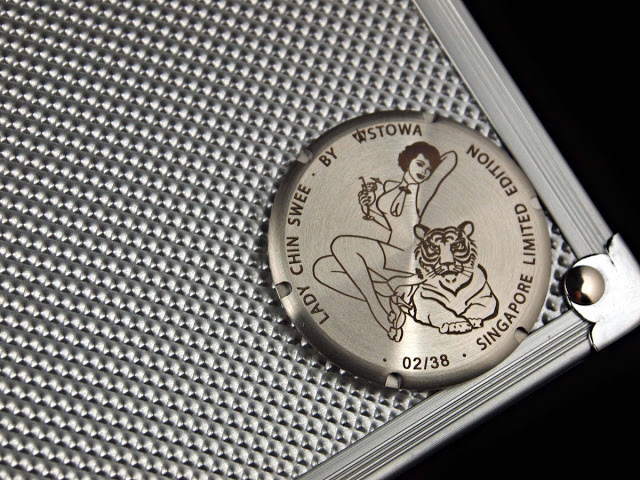 Someone like her might have been one of the patrons at the grand old Raffles Hotel in Singapore, where in 1902, an escaped circus tiger was on the prowl, until it was shot by a member of Singapore's rifle team. And that explains the lady and the tiger. Based on the Stowa Flieger timepiece, the Lady Chin Swee has a 41 mm case with the decorated Unitas 6498 visible through the second, sapphire case back.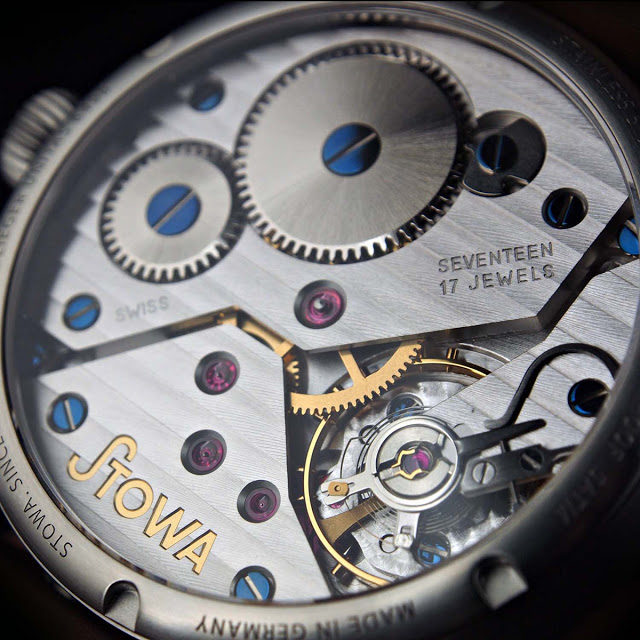 In the typical beobachtungsuhr (the Second World War Luftwaffe navigator's watch) style, the dial is black with blued steel hour and minute hands, and a gold-plated sub-seconds hand.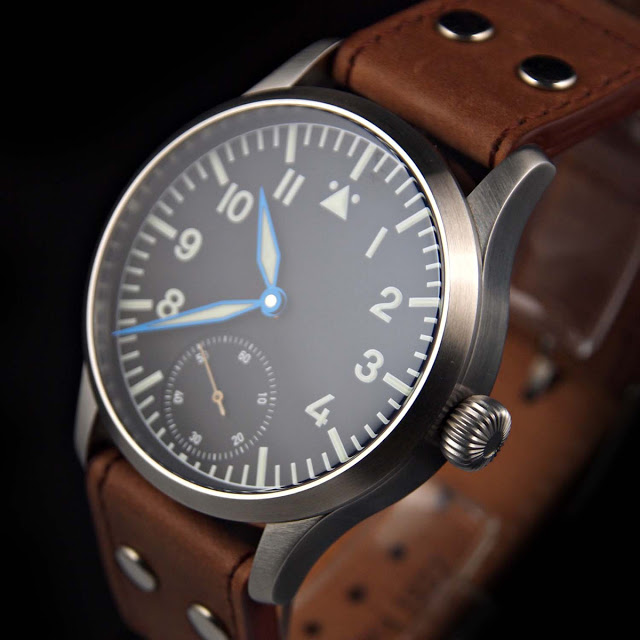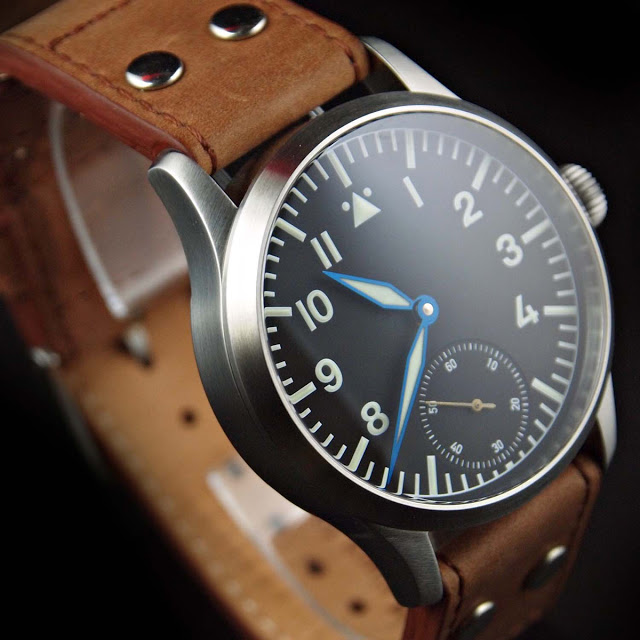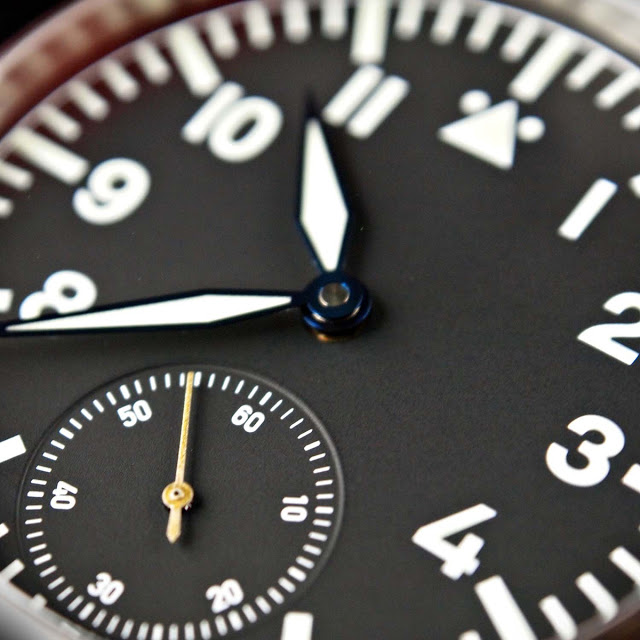 The watches will be numbered 1 through 38, though only 33 pieces will be made as 4, 14, 24 and 34 will be omitted. Balloting for the limited edition numbers will take place at an event organised by Red Army Watches later this year. The Stowa Singapore edition retails for S$1990 including 7% tax (~US$1590) with delivery estimated for the second quarter of 2014. Owners of the timepiece also have the option of having their name engraved on the tang buckle. This is available only from Red Army Watches. – SJX Follow us on Facebook, Instagram and Twitter for updates and news.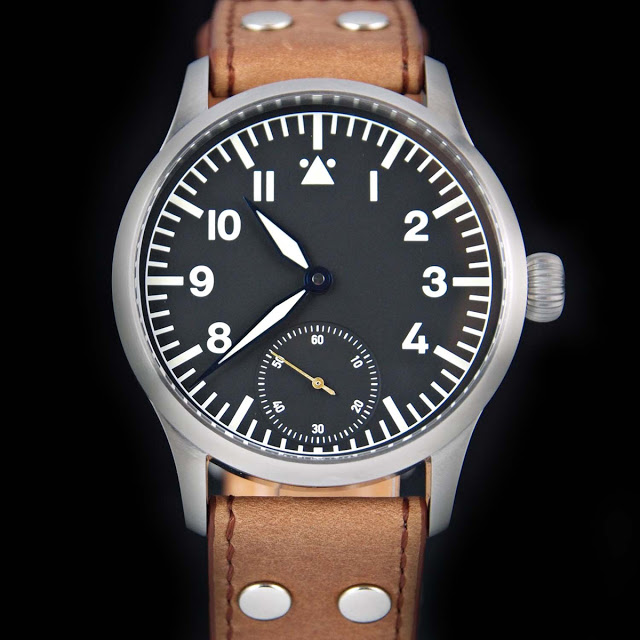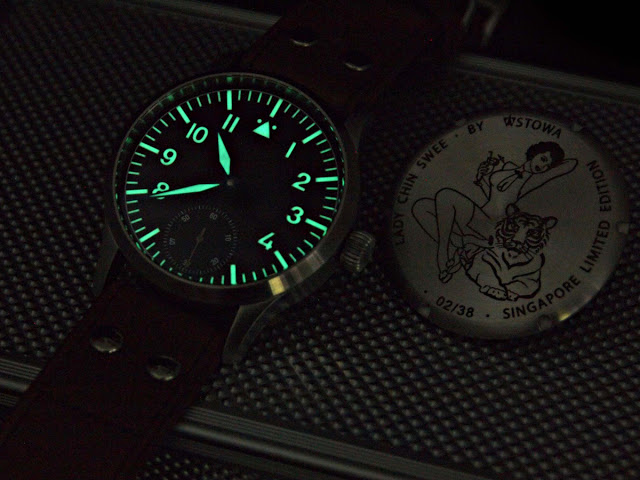 Back to top.
---
You may also enjoy these.