Presenting the Zenith Christophe Colomb Hurricane Grand Voyage – Zenith's most complicated watch combined with métiers d'art (with specs and price)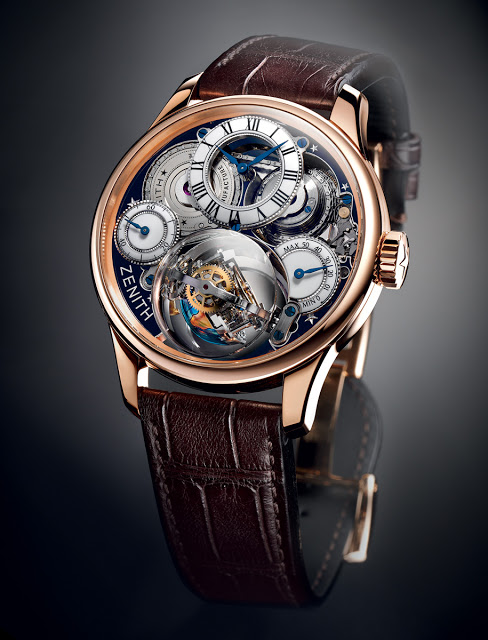 Zenith has just unveiled the Academy Christophe Colomb Hurricane Grand Voyage. This limited edition features a movement with a gyroscopic escapement and a chain and fusée, with lavish decoration in enamel, hand-engraving and miniature painting.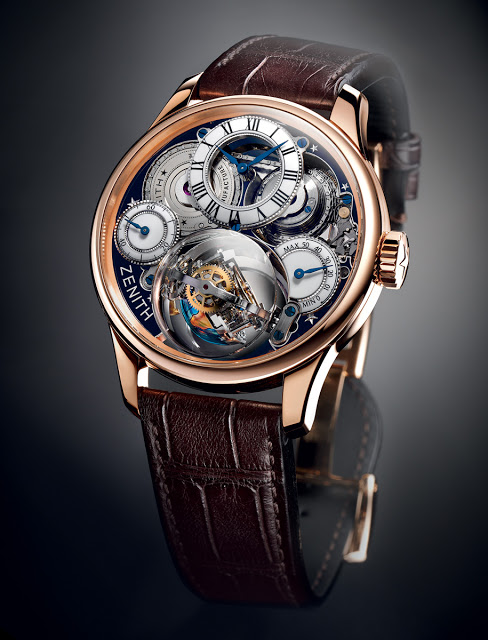 The most complicated timepiece from Zenith is the Academy Christophe Colomb Hurricane, which boasts its patented a gyroscopic escapement as well as a chain and fusée constant force mechanism. Now Zenith has taken the Christophe Colomb Hurricane, layering on extravagant hand decoration depicting Christopher Columbus, to create the Grand Voyage. Mechanically the Grand Voyage is identical to the plain Hurricane, and uses the same 45 rose gold case. At six o'clock sits a gyroscopic escapement, a complex, gimbal-like contraption designed to keep the balance wheel horizontal at all times.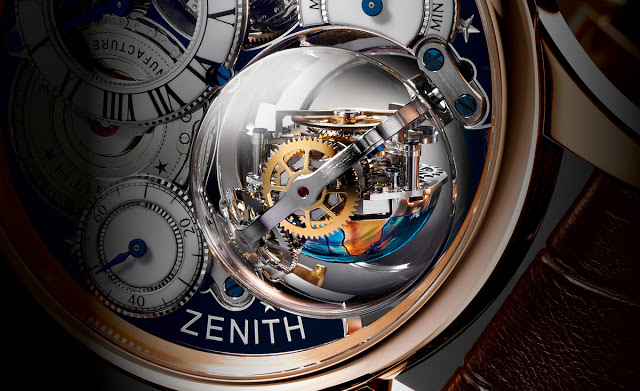 The gyroscopic escapement
That ensures more regular timekeeping, because the watch only needs to be regulated in one position, and by eliminating all gravity-induced errors.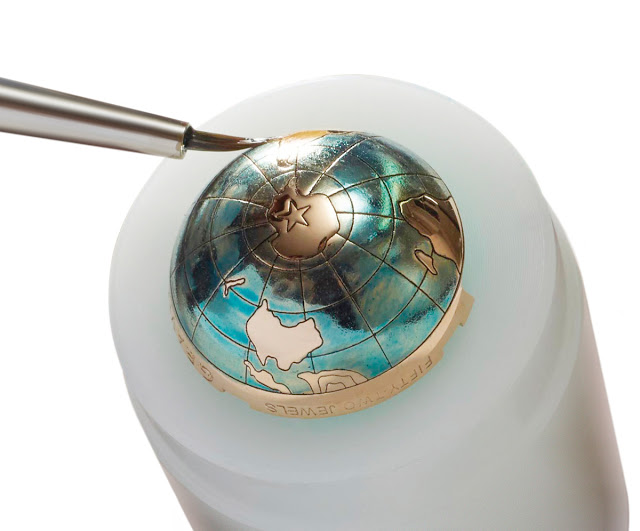 The hand-painted counterweight
Whereas in the Hurricane the counterweight of the gyroscopic escapement is unadorned, in the Grand Voyage the half-sphere counterweight is decorated with the Southern Hemisphere in miniature painting. The lavish decoration continues throughout the watch, in parts big and small. All the sub-dials on the face are white enamel over solid gold plates.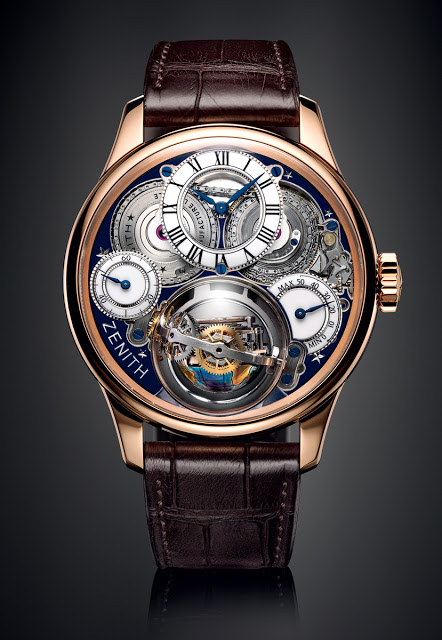 Surrounding the sub-dials is the hollowed-out base plate with the Zenith logo and stars in relief, which has been filled with blue lacquer. Beneath the sub-dials the chain and fusée mechanism for constant power transmission is visible.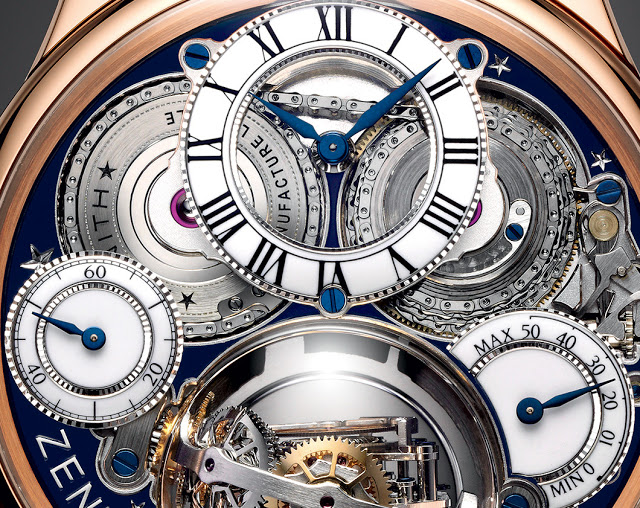 Even more ornate is the back of the watch, with a large gold plate covering the movement. With the background in blue lacquer representing the sea and sky, the plate is hand-engraved and then enamelled in the champlevé technique. It depicts Christopher Columbus and his flagship, the Santa Maria.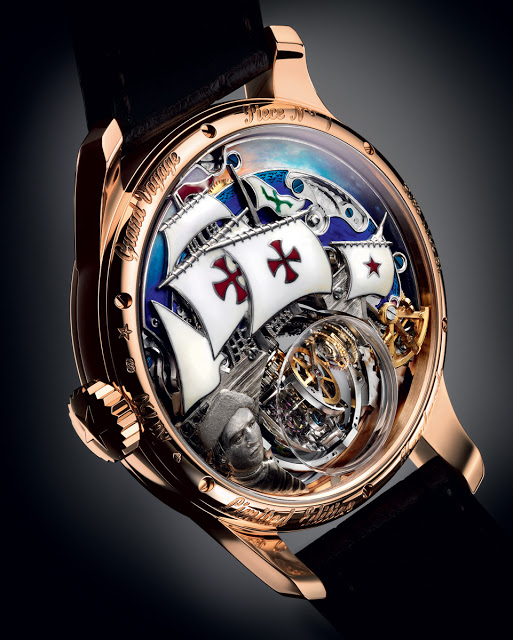 And at the very top of the movement, above the sails, one of the gears of the movement has been cleverly integrated into the motif, and represents the sun rising over the horizon.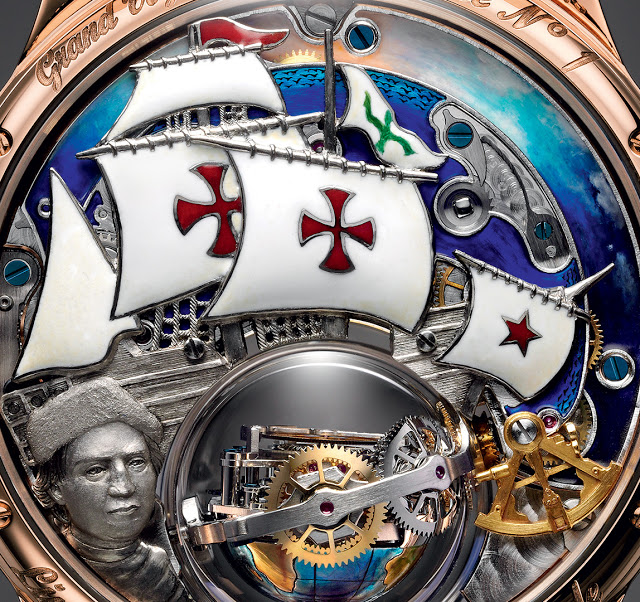 The Academy Christophe Colomb Hurricane Grand Voyage is a limited edition of 10 pieces in rose gold with a Singapore retail price of S$451,000 (~US$364,000), including 7% tax. – SJX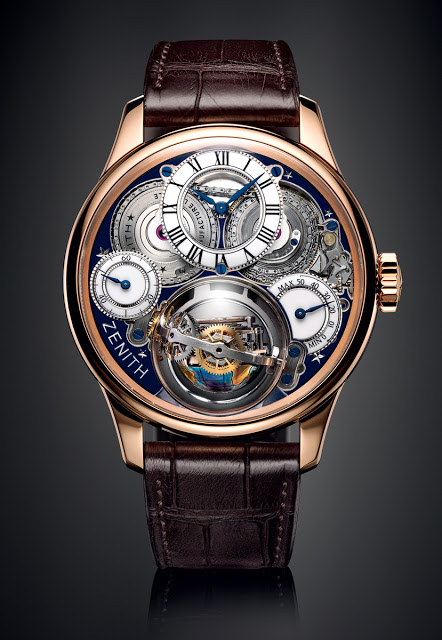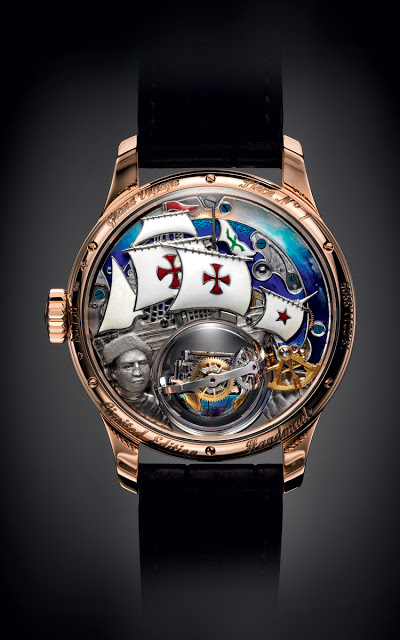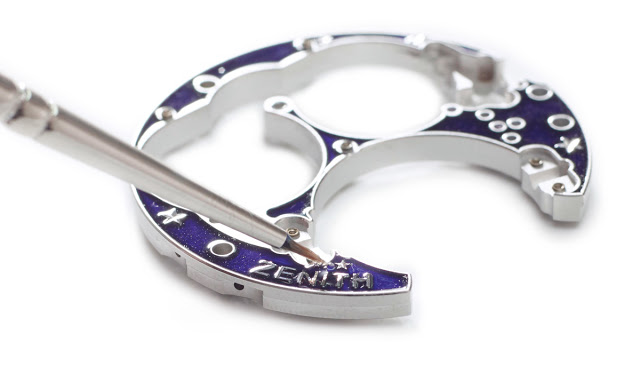 The base plate decorated in blue lacquer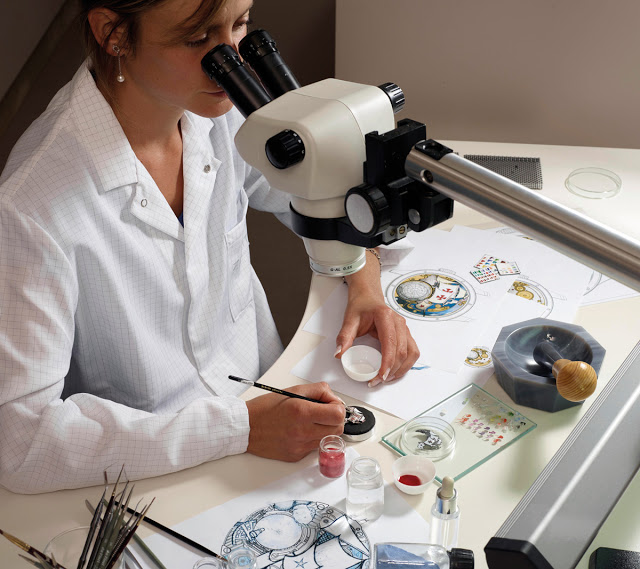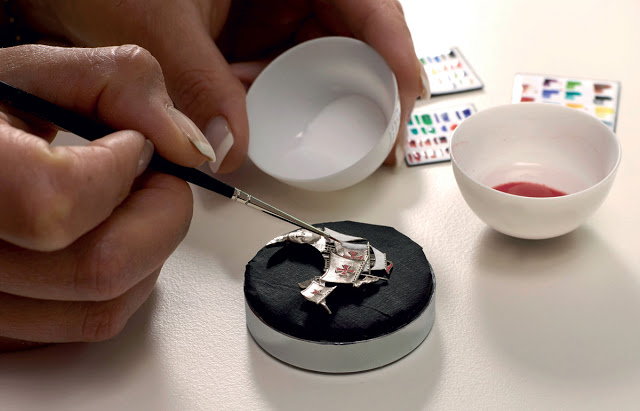 Enamelling the movement plate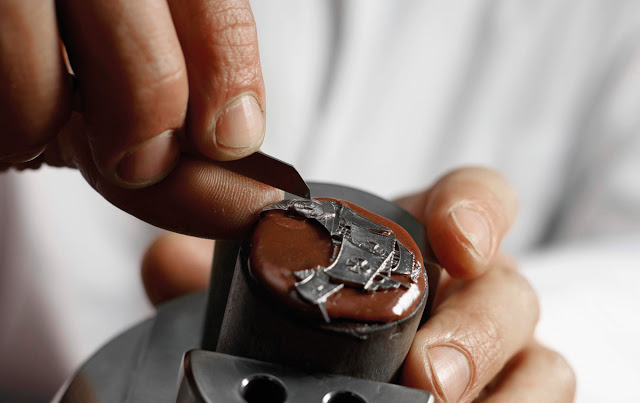 Hand-engraving the movement plate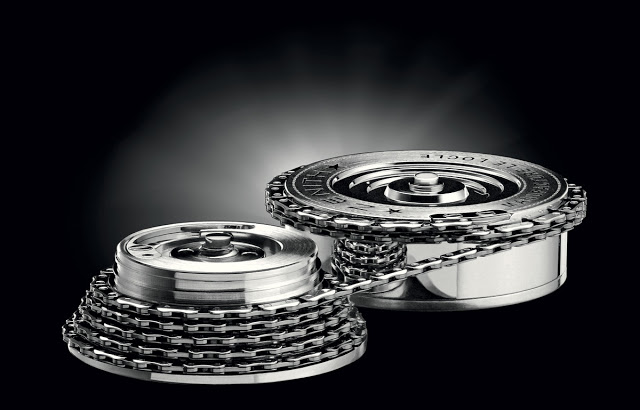 The chain and fusee mechanism
Back to top.
---
You may also enjoy these.