A peek at an astounding, $15 million collection of contemporary horology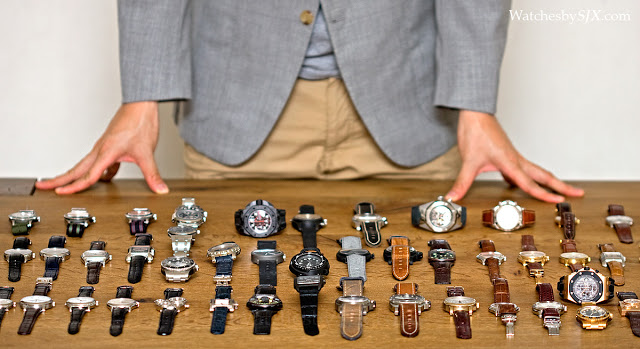 A distinguished watch enthusiast has put together an incredible collection of several hundred timepieces, including most of the best watchmaking of the last decade. Here we take a peek at some of the highlights.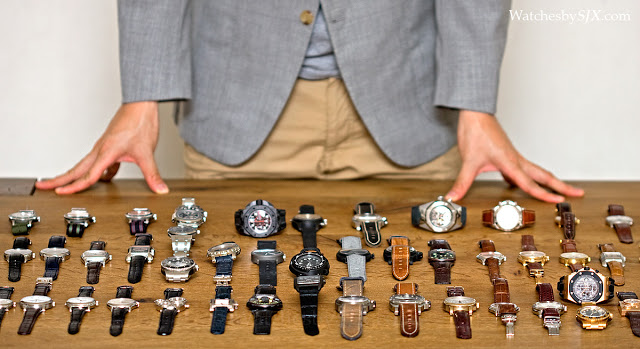 This is an assembly of fifty or so timepieces the owner considers to be the more interesting out of the larger collection, which numbers in the hundreds. His goal in putting together the collection – "it's still a work in progress" according to him – was to include most of the important brands and wristwatches since the turn of the millennium. We are inclined to believe he succeeded.
Mainstream brands as well as independents are all well represented. He put careful thought into each specific piece in the collection, desiring only to add significant pieces from a particular brand or maker.
There are almost no duplicates, in other words the same watch in different metals, because his collecting philosophy centres on the idea of a single, ideal specimen of each model.
And there are only a handful of vintage watches in the collection. As he puts it, "I make my own vintage."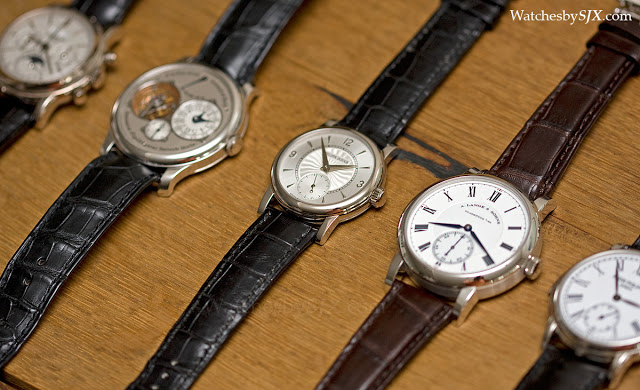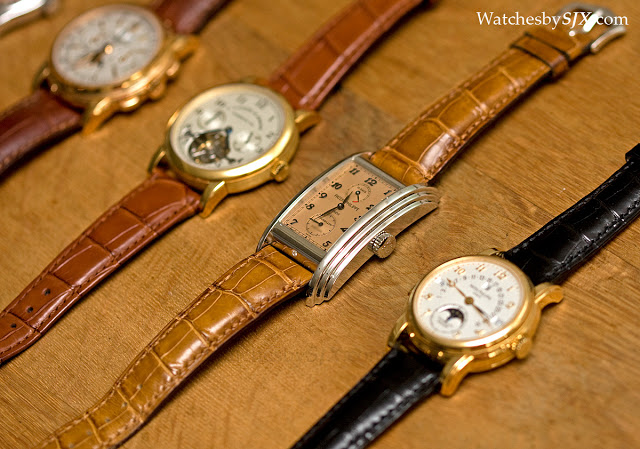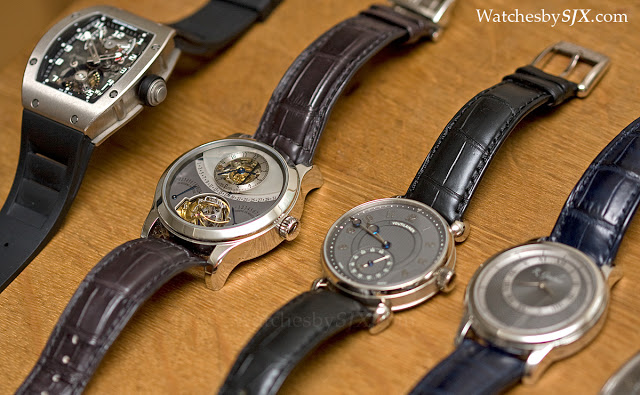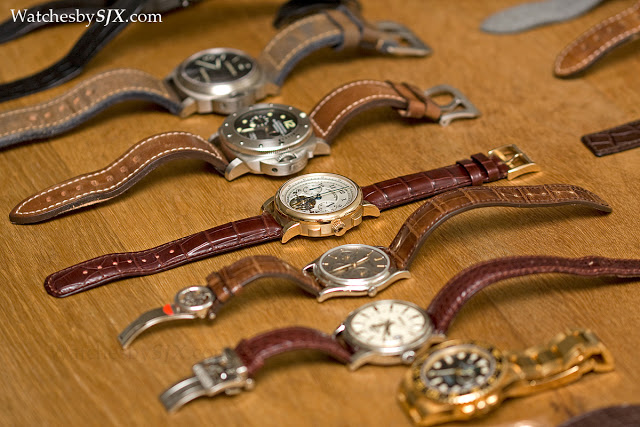 That being said, there are some obvious omissions, like the Breguet La Tradition, any Harry Winston Opus, the Lange Datograph, an IWC Portuguese or even the Omega Moon Watch for instance, which are absent this remarkable gathering.
But fear not, they are not missing, there was just insufficient space on the tabletop. Or as he adds, only half joking, "There are so many watches everywhere most of the time I can't find half of them!"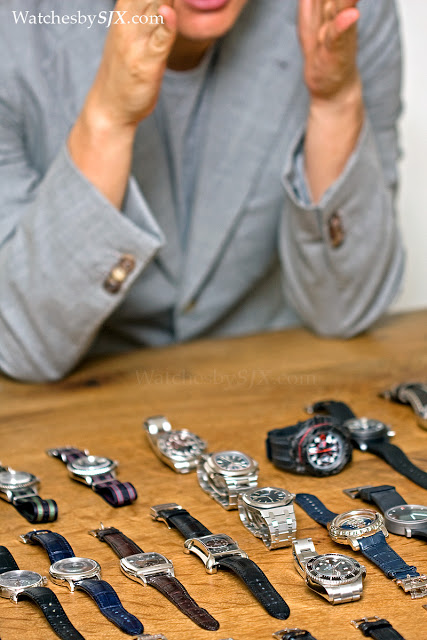 As a firm believer in the adage "money talks but wealth whispers" – a rarity in the age of Instagram and Facebook – the collection's owner wishes to remain anonymous. He did, however, consent to a brief interview with us, published in The Peak Selections: Timepieces, available at news stands in Singapore now.
And he has also agreed to take questions from readers of this blog. Just post your questions in the comments section below or drop us an email via the contact tab at top, and we will post his response in a few weeks.
Enjoy the photos of the collection.
– SJX Update 1 November 2013: The collector responds to the questions posed by readers below. Follow us on Facebook, Instagram and Twitter for updates and news.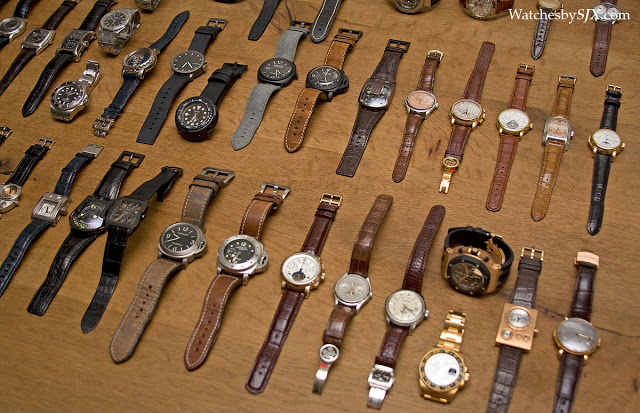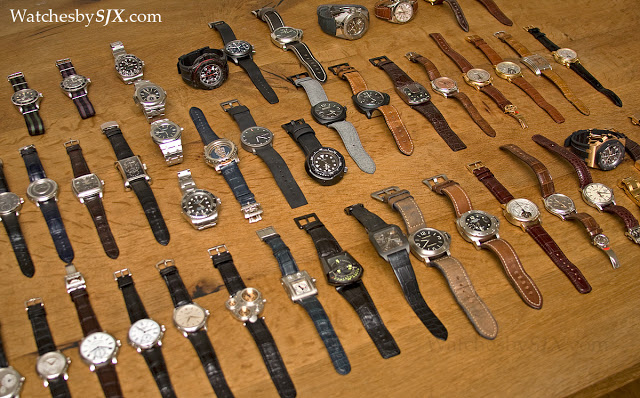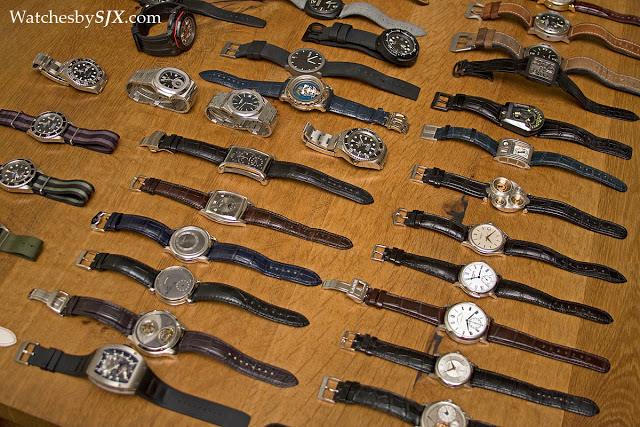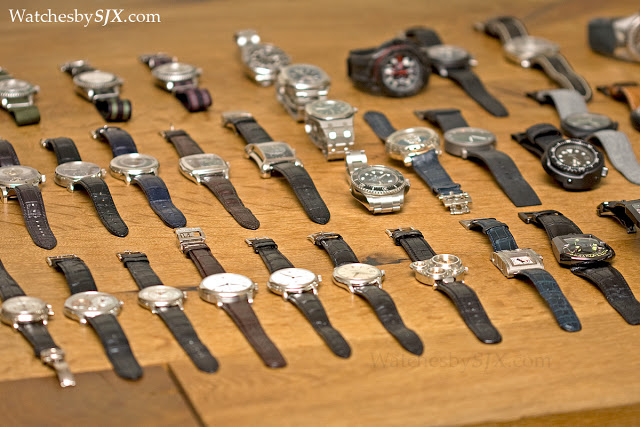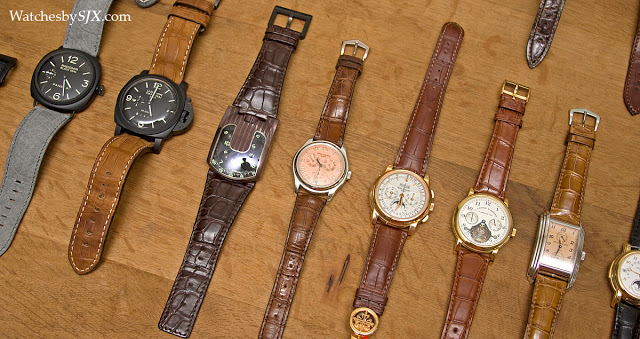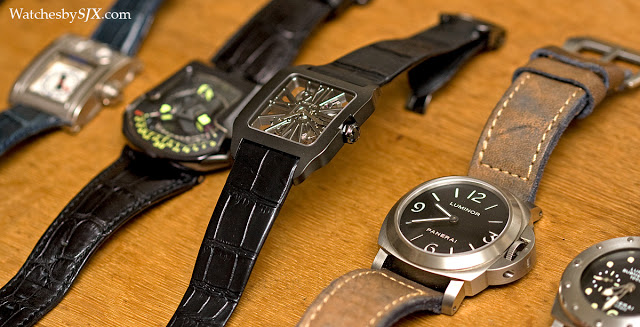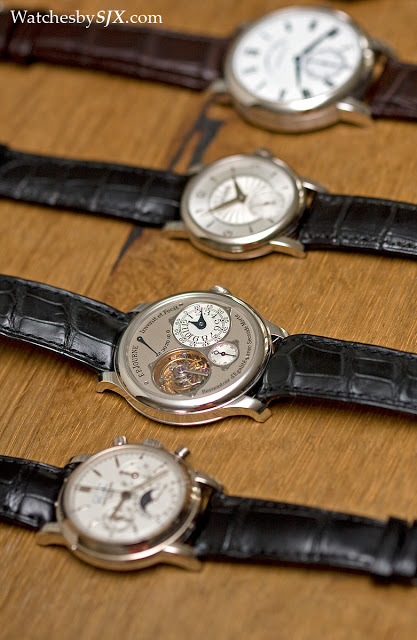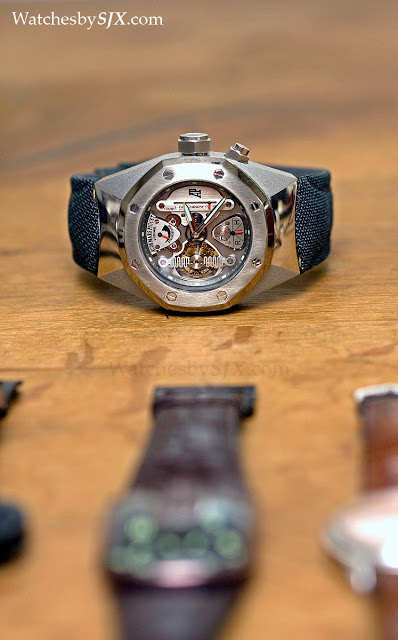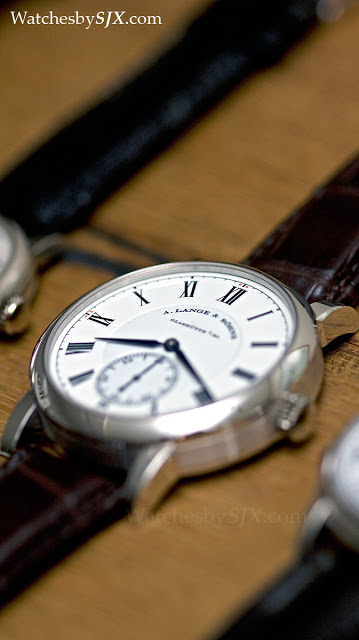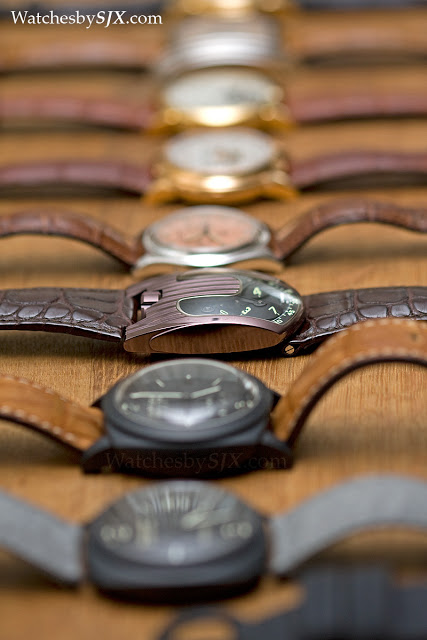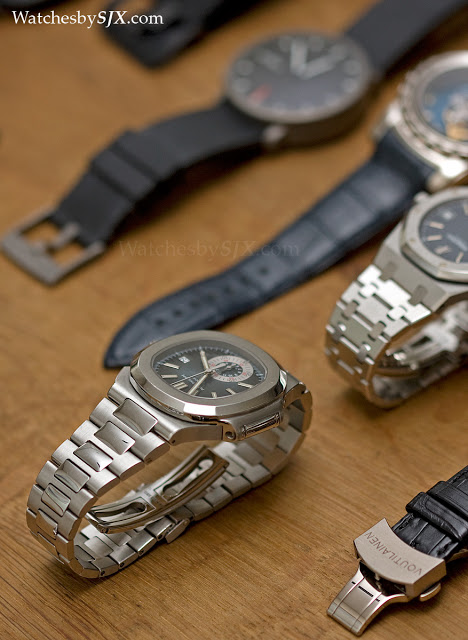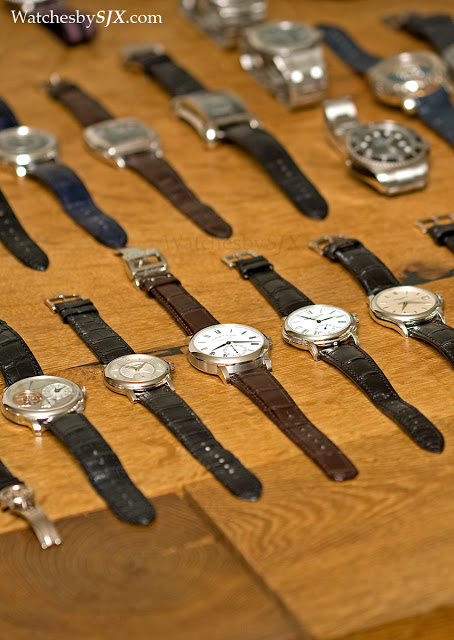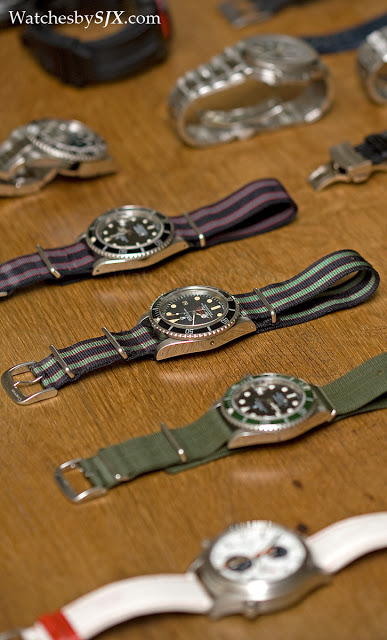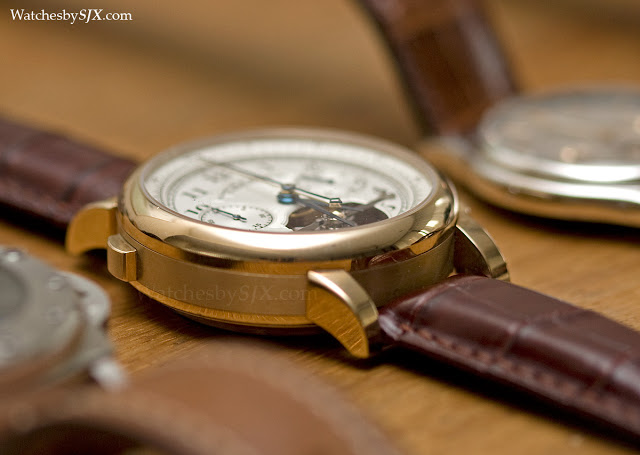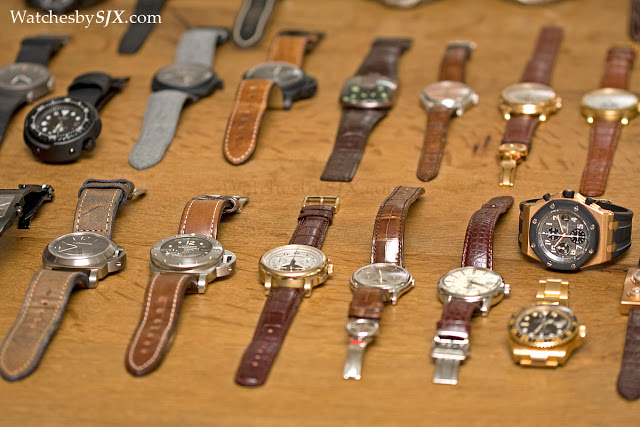 Back to top.
---