Swatch Super-Collection To Be Sold, Comprising Over 5800 Items And Expected to Fetch Over US$1.3 Million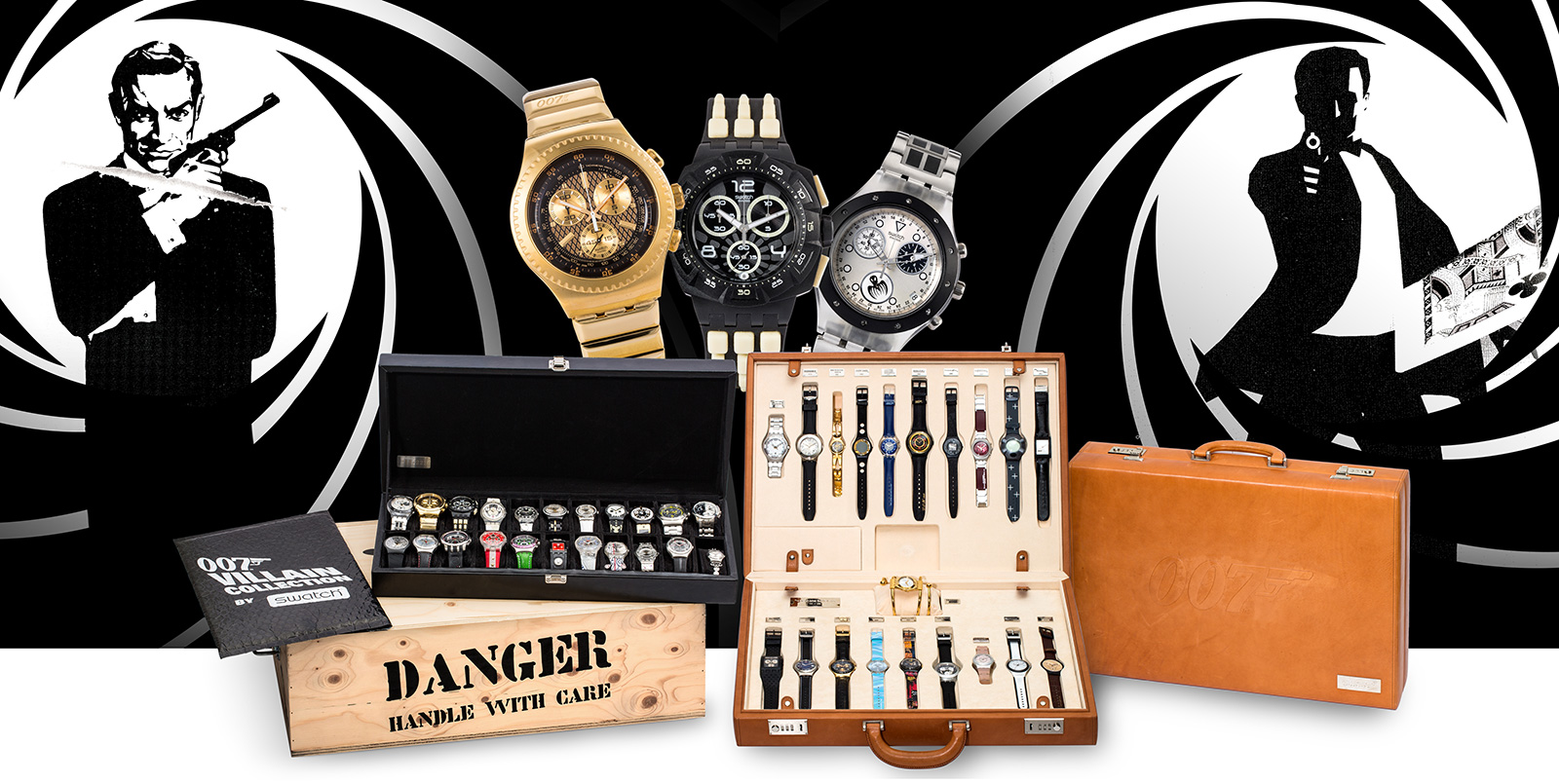 Come April Sotheby's will sell the Swatch "superlot", a collection of Swatch watches and memorabilia totalling over 5800 pieces collected over a quarter century, including artwork related to the watches and rare prototypes.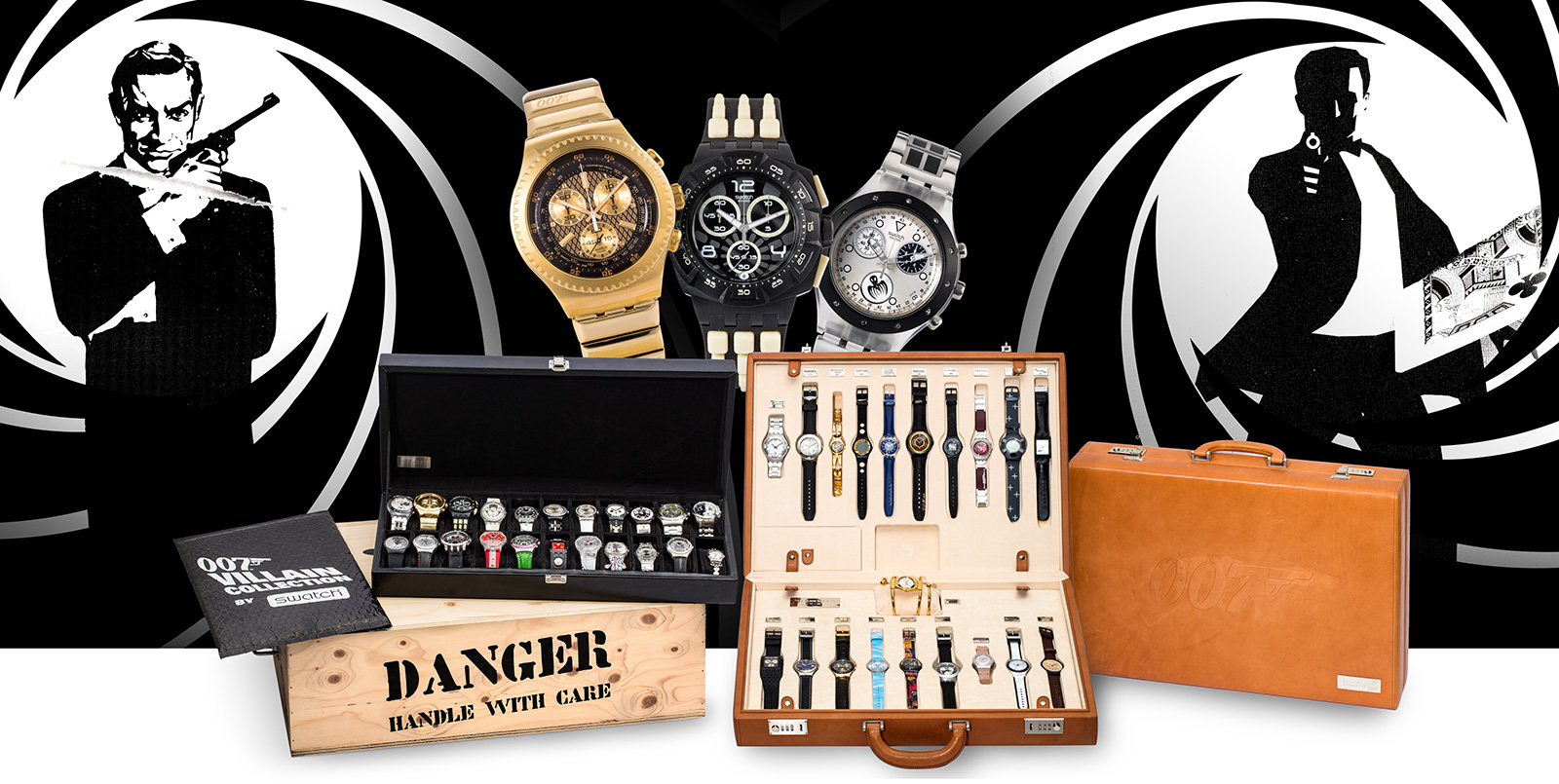 Assembled over 25 years, Swatch & Art from the Dunkel Collection is made up of nearly every model made from 1983 to 2007, plus artwork related to many of the watches i the collection. Put together by Paul Dunkel, a European Swatch fanatic, the collection will be sold as a single lot on 7 April at Sotheby's Spring Sale in Hong Kong. Something of a lens into the world as it was in the eighties and nineties, the Swatch superlot expected to sell for more than 10 million Hong Kong dollars, or US$1.3 million. The collection includes unusual Swatch prototypes that never made it to market, including rare specimens from the early eighties. And it also includes Swatch Art Specials, limited edition watches made in collaboration with noted personalities or to commemorate world events.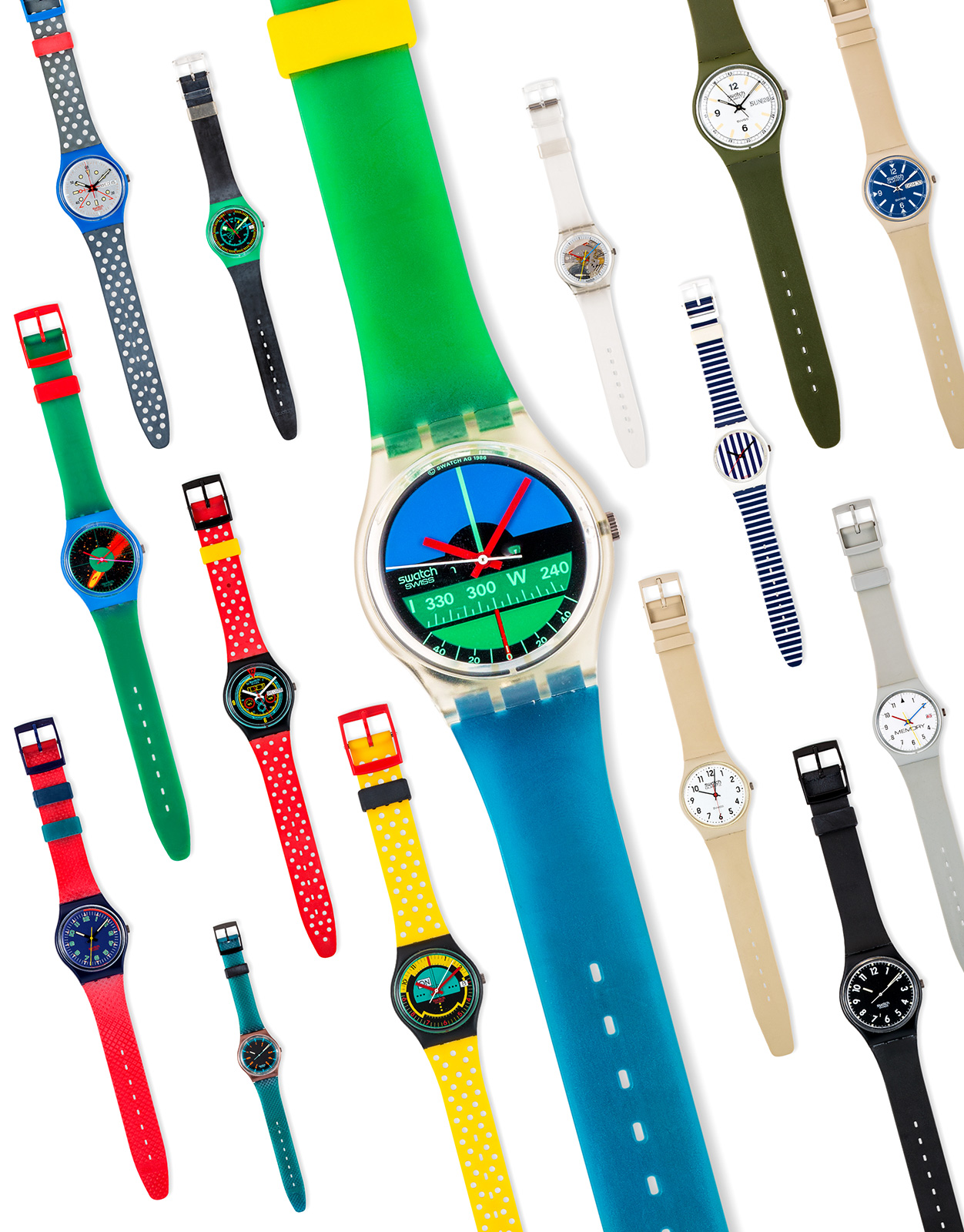 Swatch prototypes
A reflection of how much of a global phenomenon Swatch once was, the Swatch Art Special watches encompassed practically every aspect of the world in the eighties and nineties. It includes varied personalities, ranging from artists like Keith Haring to Kidrobot, the cult retailer of toys. Others were tie-ins with major world events like several Olympic Games and FIFA World Cup tournaments. Pop culture had a major presence as well, with one such series was dedicated to the James Bond films, packaged in a pair of attache cases.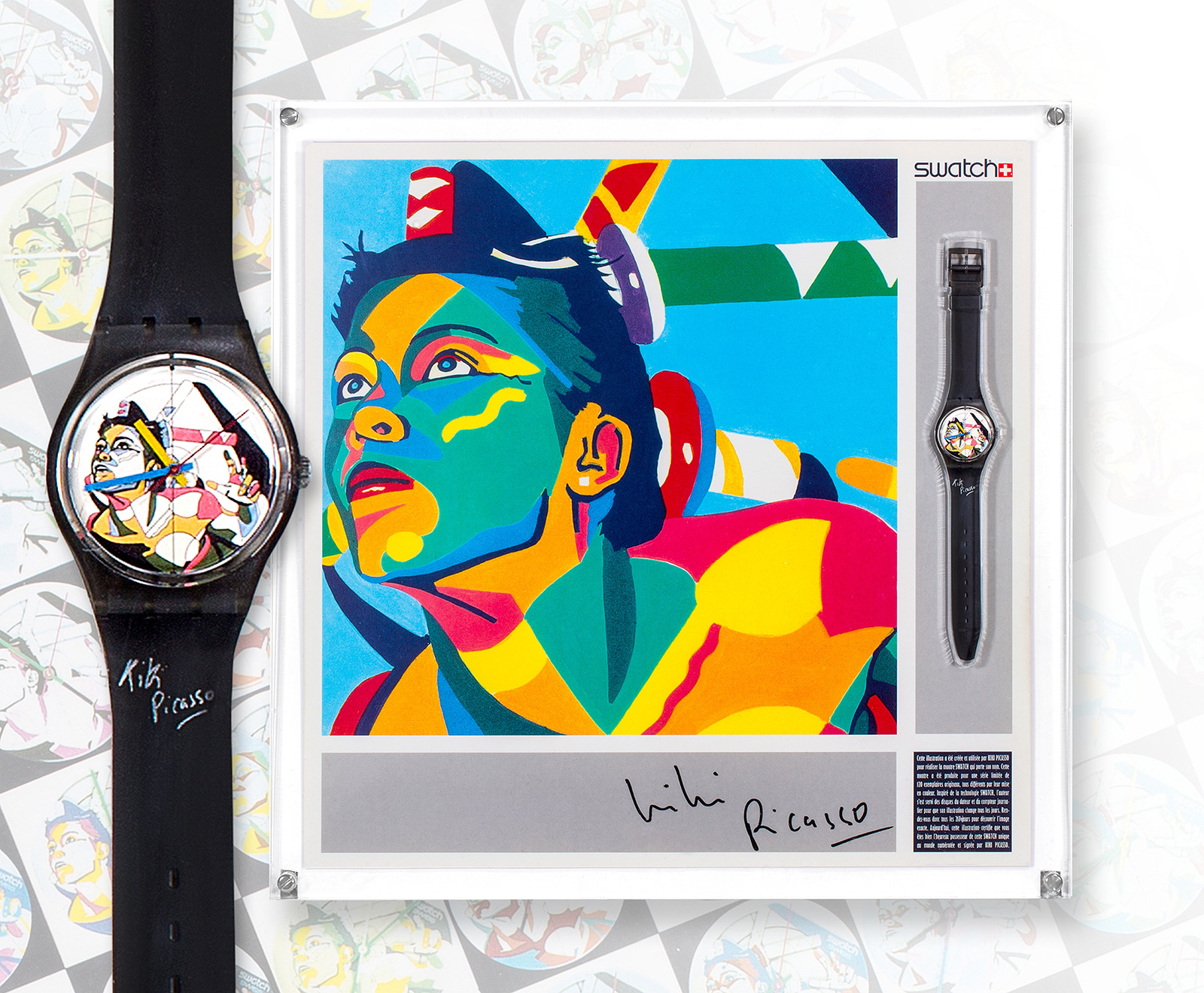 Kiki Picasso for Swatch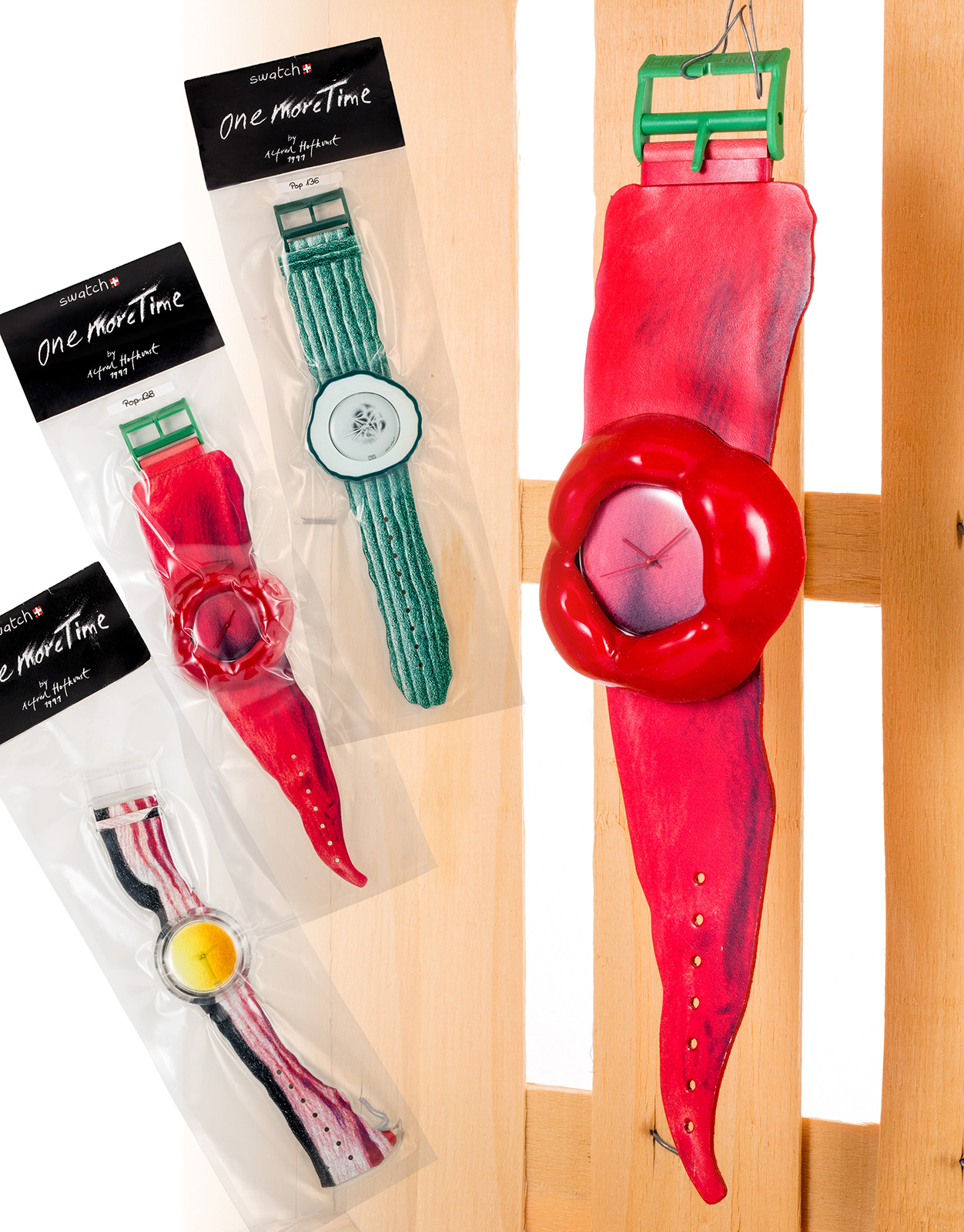 Alfred Hofkunst for Swatch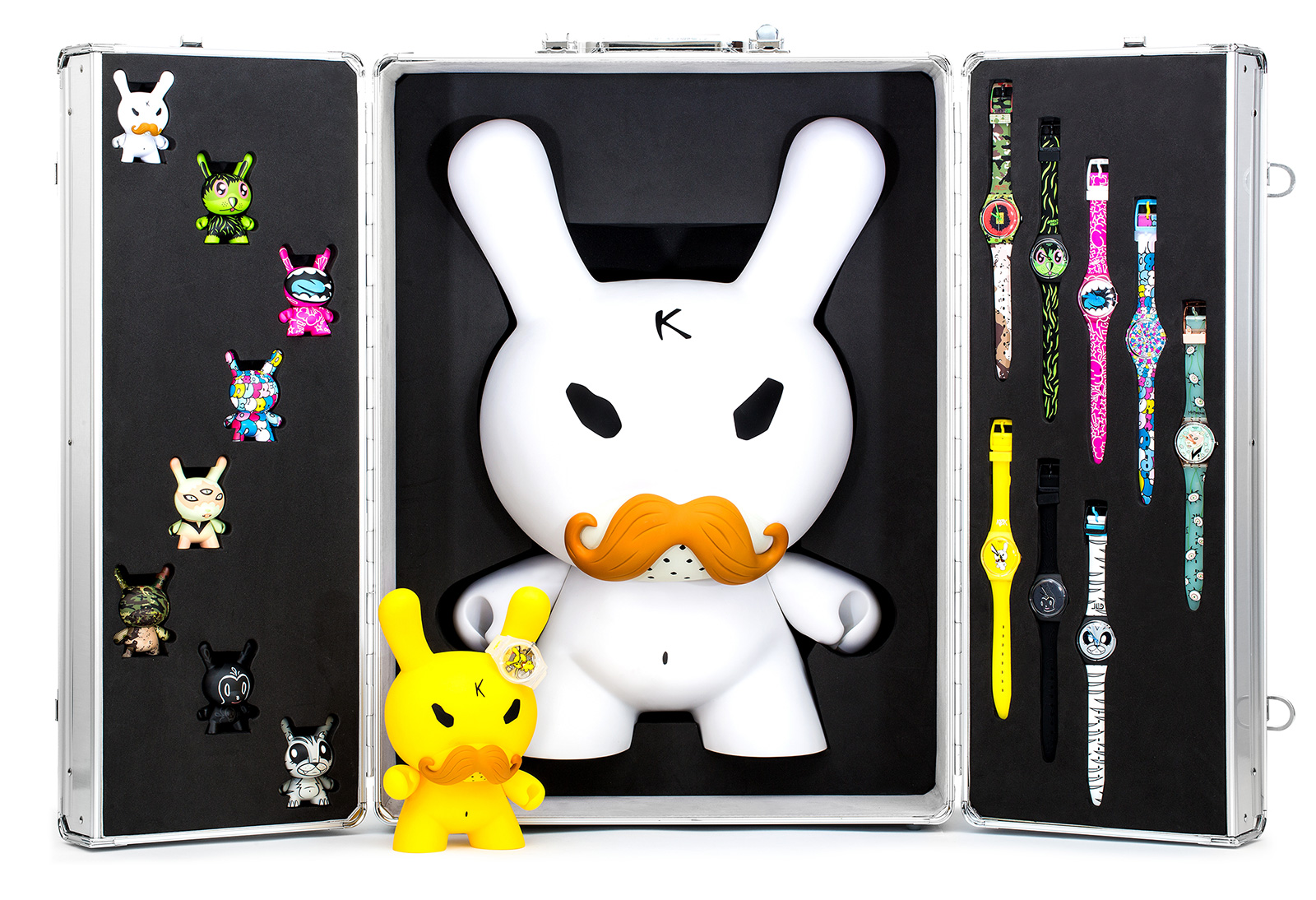 Kidrobot for Swatch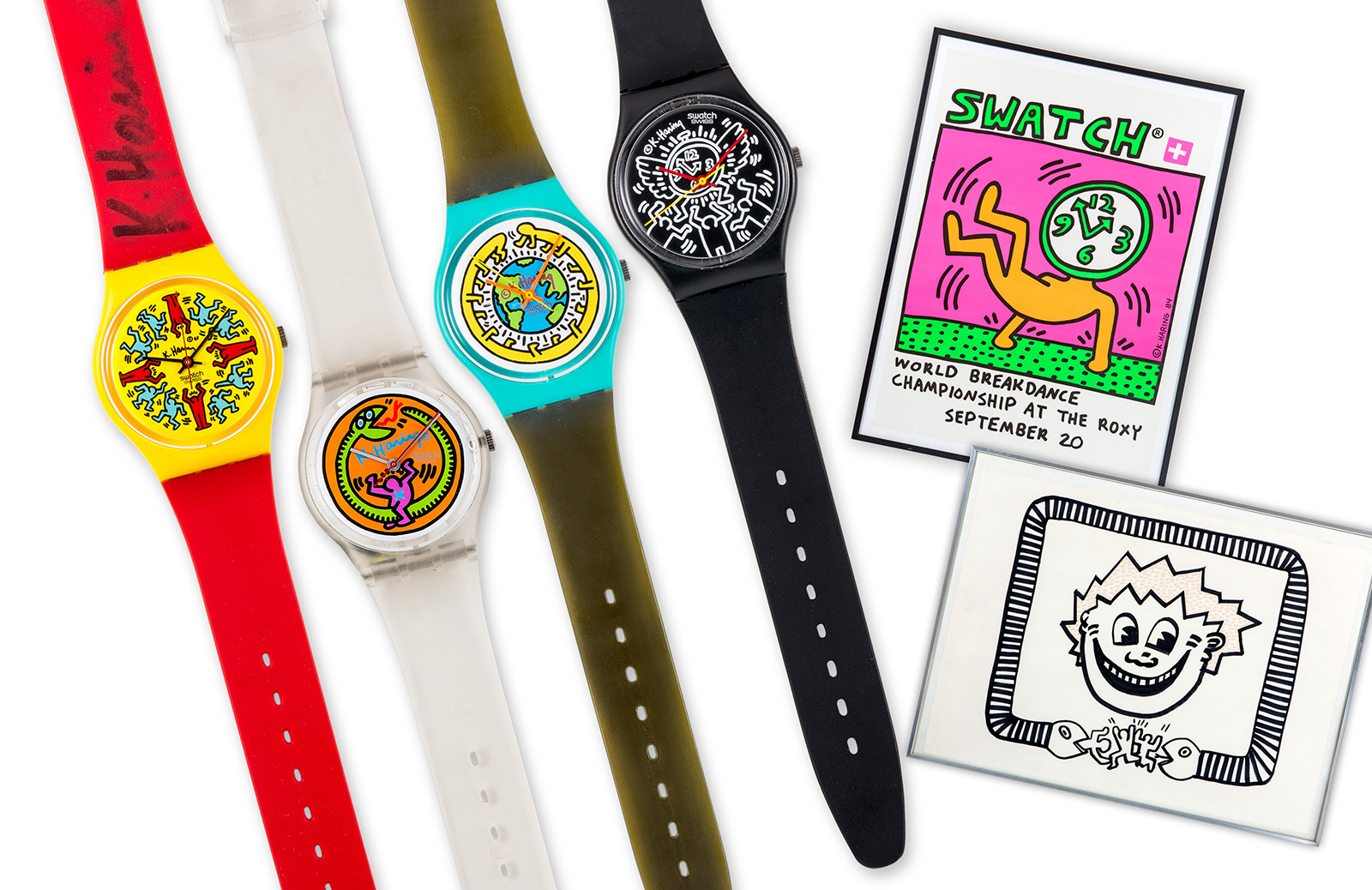 The Keith Haring watches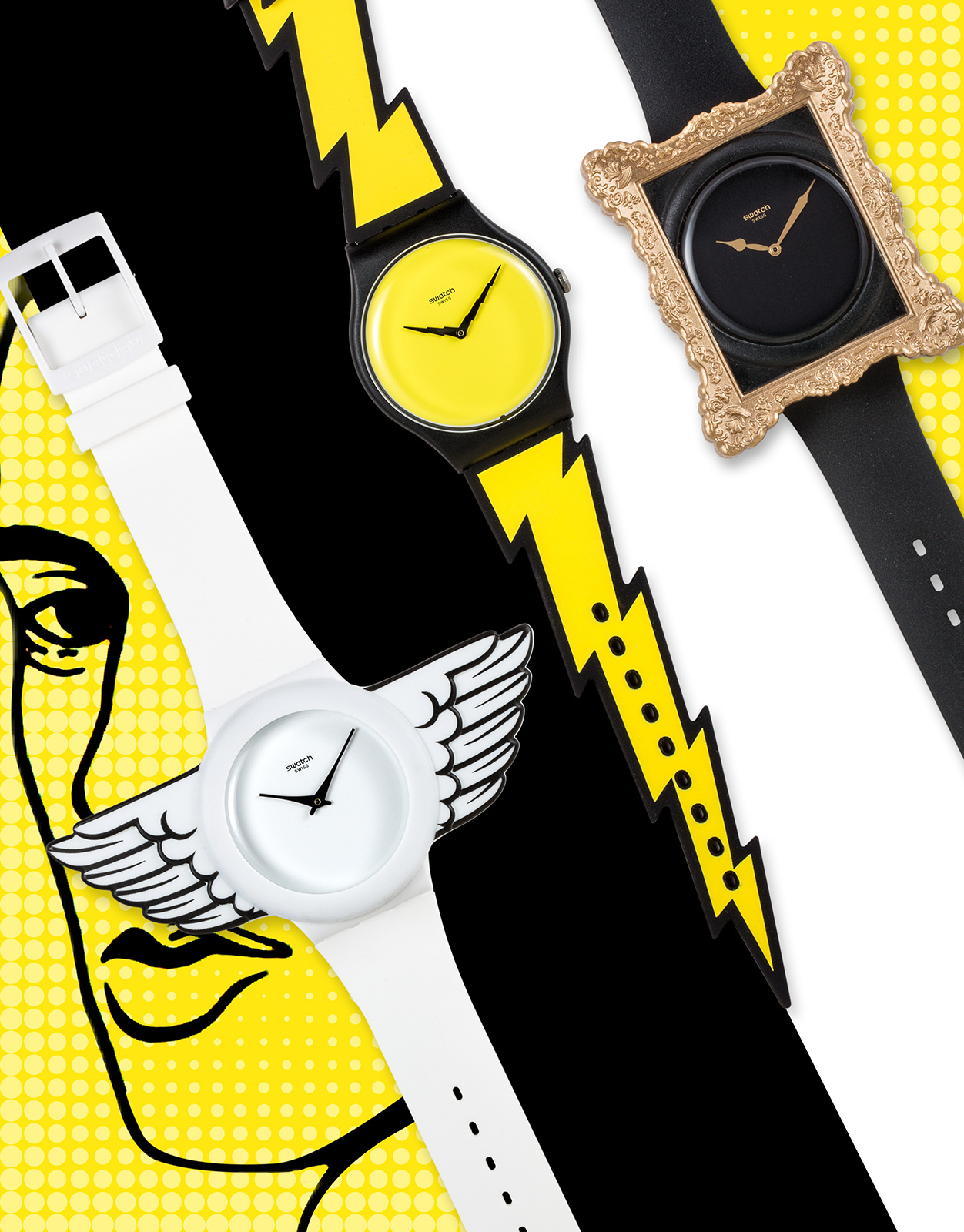 Jeremy Scott for Swatch
The Dunkel collection is expected to sell for more than HK$10 million, or US$1.3 million, which works out to only US$224 per item. A similar collection sold in 2011 for US$6.6 million, so that expectation might be exceeded. More on the auction is available from Sotheby's.
Back to top.
---
You may also enjoy these.