News: Bremont Codebreaker Flyback Chronograph GMT – tribute to Bletchley Park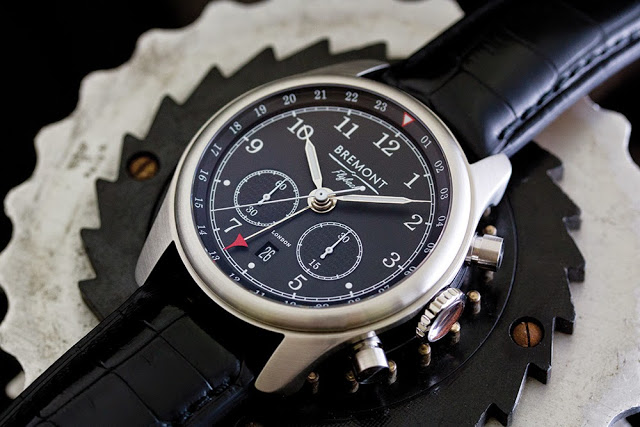 Bremont's latest limited edition is the Codebreaker, a flyback GMT chronograph dedicated to the WWII Bletchley Park decryption centre, with the watch itself containing actual elements from Bletchley Park.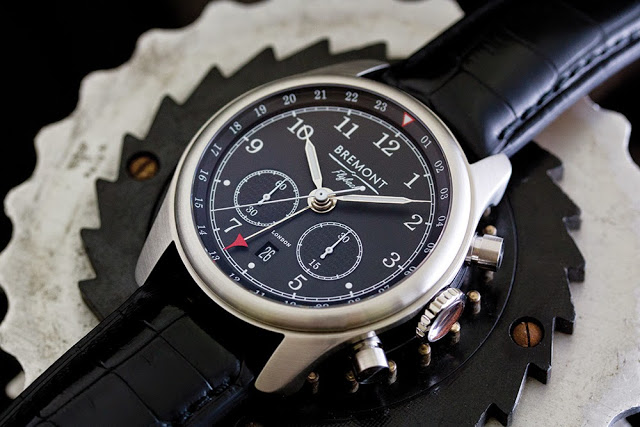 Bremont specialises in military-themed timepieces, which are surprisingly popular with actual military personnel. It just announced the Codebreaker, a flyback chronograph with GMT, to commemorates the United Kingdom's codebreaking effort during the Second World War. Actual elements from Bletchley Park, the UK's main codebreaking centre, are embedded inside the watch. The site of the Government Code and Cipher School (GC&CS), Bletchley Park was tasked with decrypting the codes generated by the German Enigma and Lorenz machines. This enterprise played a major, if less publicised role in the Second World War.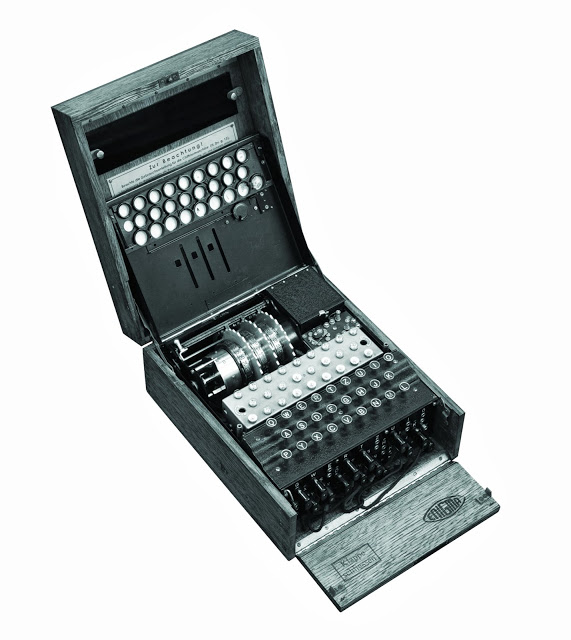 The enigma machine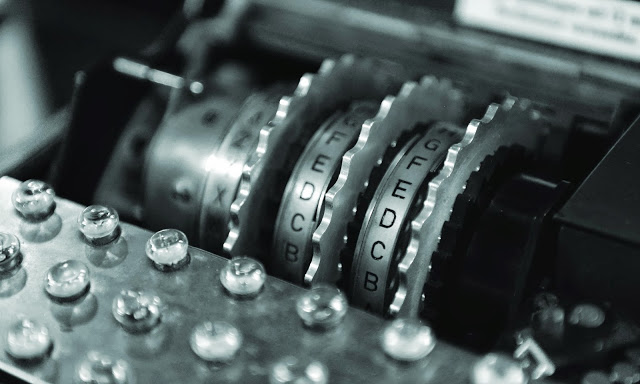 Enigma machine rotors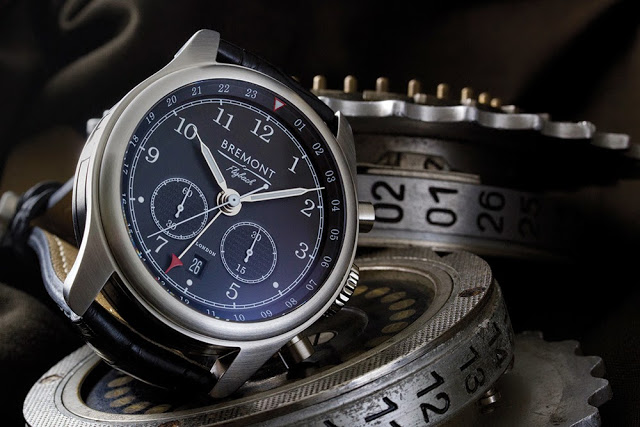 The Codebreaker with rotors from the Enigma machine
The Codebreaker chronograph has several original relics from Bletchley Park. One is a component from the rotor of the Enigma machine, which is integrated into the winding rotor of the watch.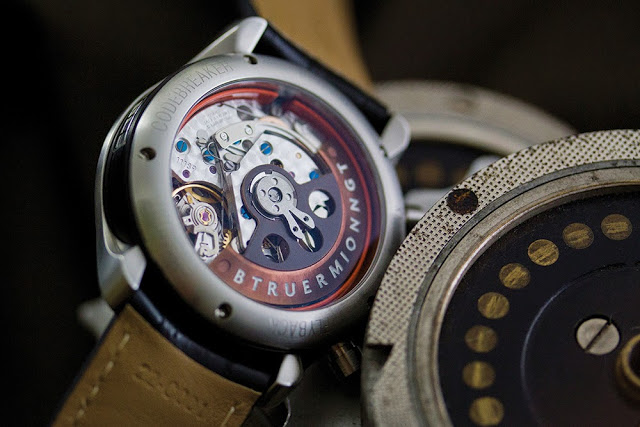 Another are the five punch cards inside the case, which are used to display the serial number of the watch on the case side.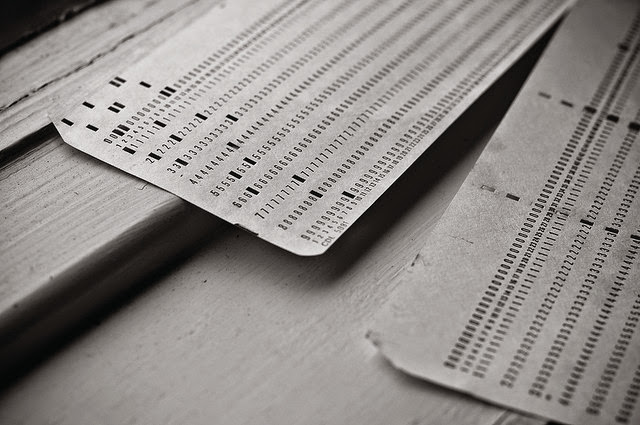 BTM machine punch cards
These punch cards were used in the British Tabulating Machine Company (BTM) machines, essentially primitive computers, which analysed the German code.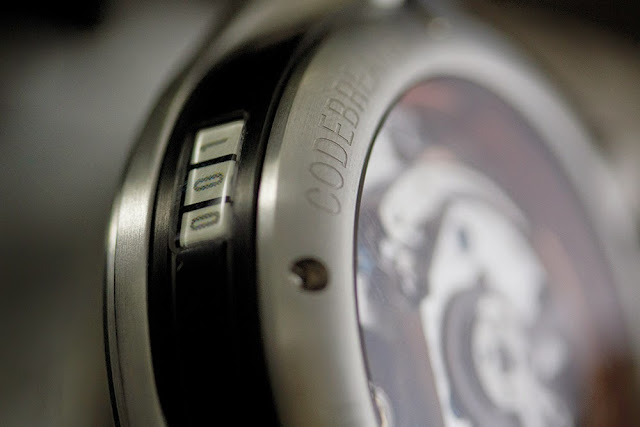 The serial number on the case side composed of punch cards
Lastly, a tiny bit of pine from the floor of Hut 6, a building in Bletchley Park dedicated to deciphering codes from the German Army and Air Force, is embedded in the crown of the Codebreaker. Inside the watch is the BE-83AR movement, with the rotor shaped like the drum of the Bombe machine, a machine designed by Alan Turing which helped break the codes. The calibre is actually a Valjoux 7750 modified to feature the flyback and second time zone display, which is indicated by the red-tipped hand on the dial.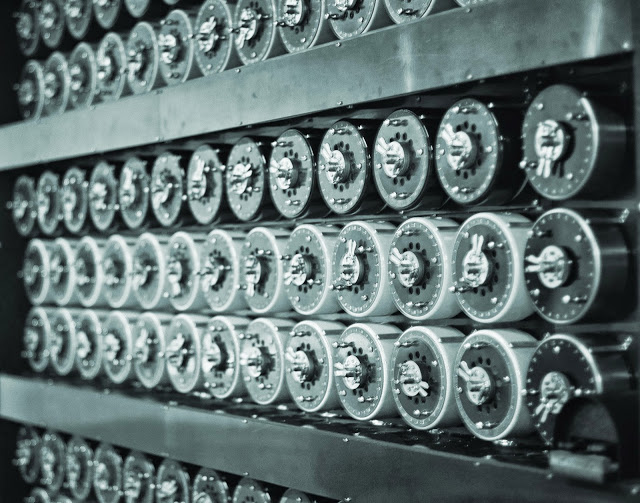 Rows of drums of the Bombe machine
The case is 43 mm wide, available in either hardened steel or rose gold. The steel version is limited to 240 with a steep retail price of US$18,500, while only 50 pieces in rose gold will be made with an even steeper price of US$33,995. – SJX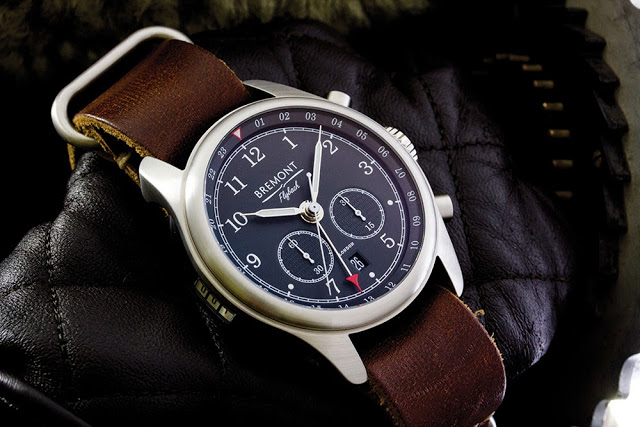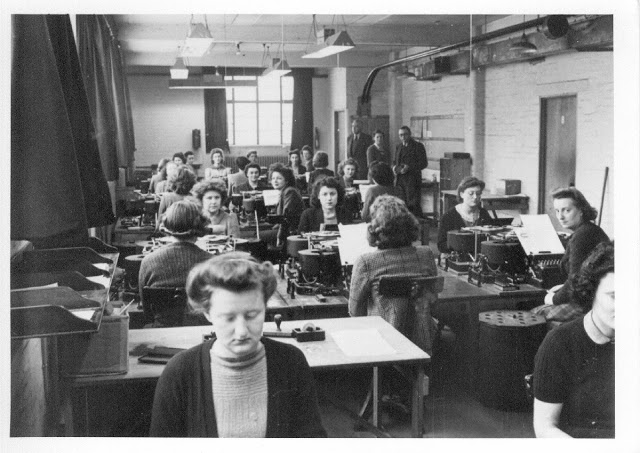 Bletchley Park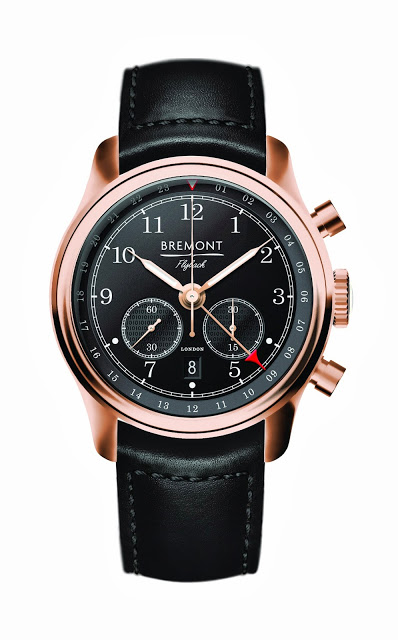 Codebreaker in rose gold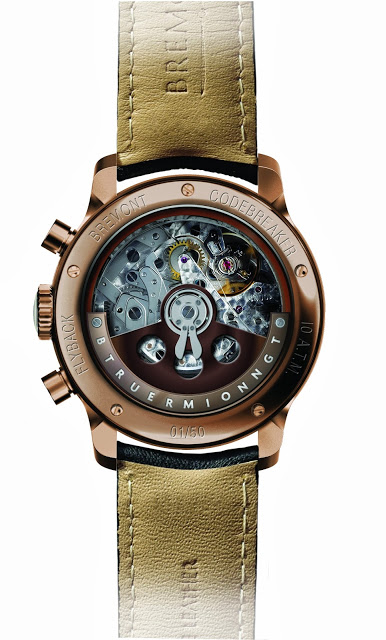 Back to top.
---
You may also enjoy these.