Hands-on with the Habring² Doppel 3 rattrapante chronograph, the best value in split-second timing
Based on the design Richard Habring originally conceived for IWC's rattrapante, the Habring² Doppel 3 is a monopusher, split seconds chronograph based on the Valjoux 7750.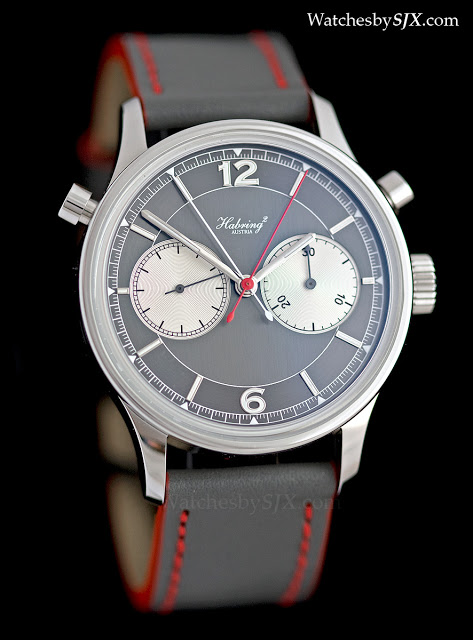 Habring² makes straightforward and honest watches, the Doppel 3 probably exemplifies this spirit. With an aesthetic inspired by 20th century mechanical stopwatches like those made by Heuer and Hanhart, the Doppel 3 (and the Doppel 2.0 which is almost identical) is based on the simplified split-seconds mechanism Richard Habring designed for IWC some 20 years ago.
The Doppel 3 follows in the wake of the sold-out 20-piece Doppel 2.0 which won the Sports Watch Prize at the Grand Prix d'Horlogerie de Genève 2012. Similar in principle to the original IWC design, the Doppel 3 is primarily different in the form of the split seconds bridge. It is now slim and elongated, much like a traditional rattrapante wheel bridge. This makes accessing the rattrapante mechanism easier during servicing.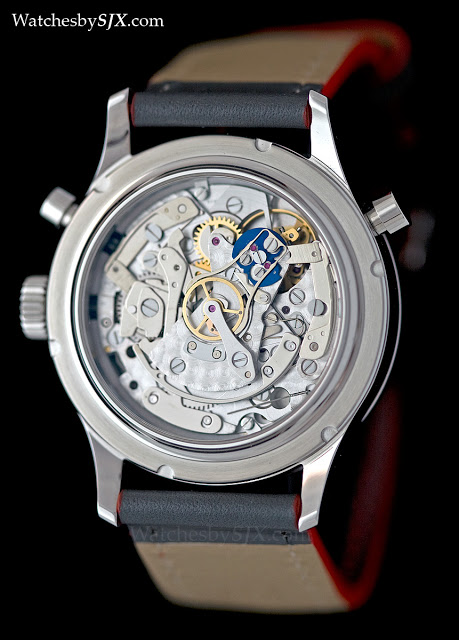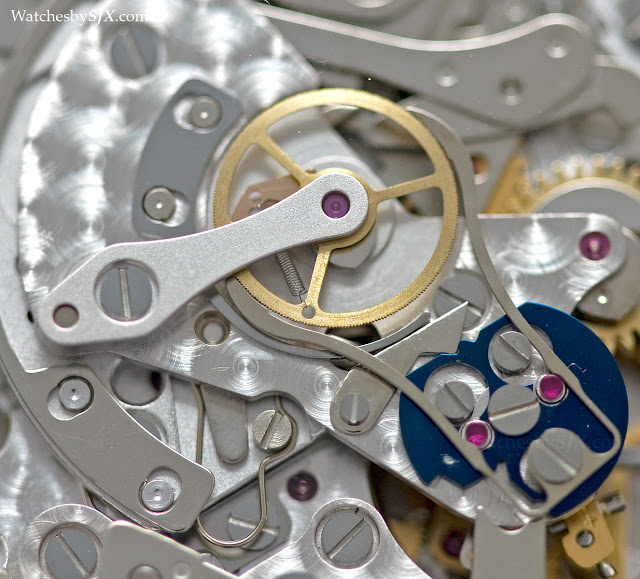 The split seconds module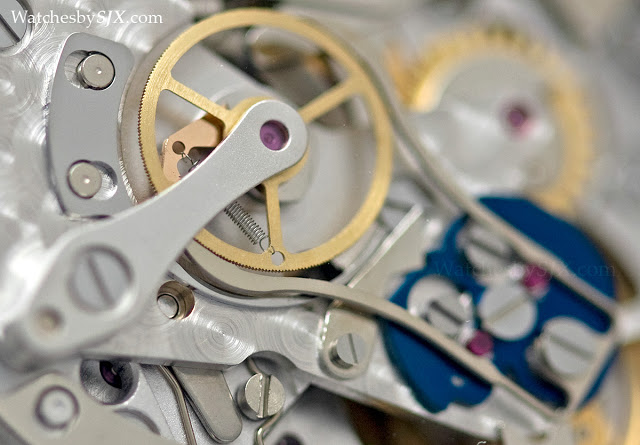 As before, the split seconds mechanism is added to the tried and tested Valjoux 7750. This is possibly the last of the 7750-based split seconds from Habring², as ETA will soon stop supplying components, though not whole movements, to Habring² and other independents.
Though it has some decorative finishing, mainly perlage on the bridge and a blued steel plate, the movement is still basic. The steel levers for the chronograph still bear the tumbled polished surface finish of the basic 7750 movement. But the movement, and the watch, has the appeal of something made by a thoughtful but practical craftsman.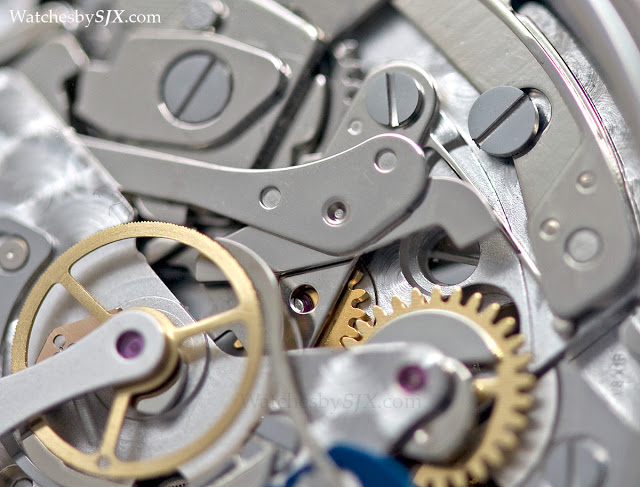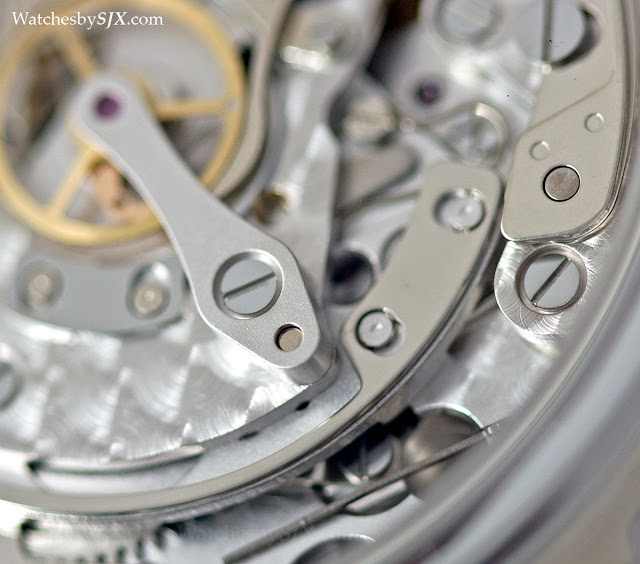 The Habring² Doppel movement is similar in height to the IWC, but the overall watch is thicker, due to the style of the case and domed sapphire crystal. The steel case is the standard, no-frills Habring² style.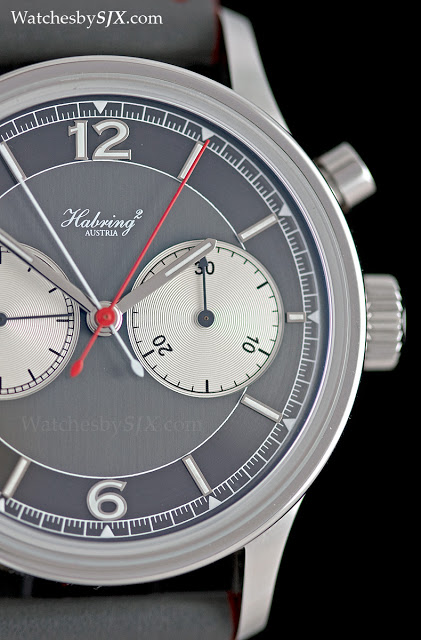 But unlike most chronographs, this has two pushers at two and ten o'clock, much like a stopwatch. The pusher at two o'clock starts, stops and resets the chronograph, while the other button is for the split seconds hand. Richard Habring quips the irony is that the Doppel 2.0 had three buttons, while the Doppel 3 only has two.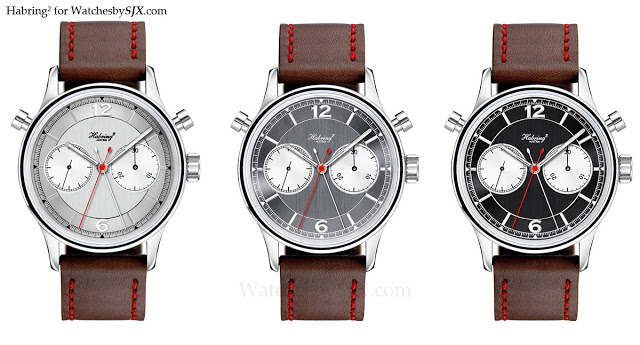 Though not an limited edition like the Doppel 2.0, only 20 pieces of the Doppel 3 will be made each year. Three dial colours are available, silver, grey and black, each with red accents. Though simple the dials are well made, with a brushed finish that is coated with clear lacquer. The printing is precise and the colours rich.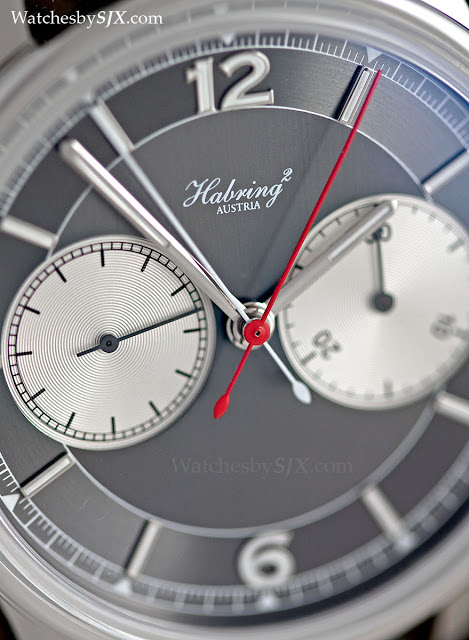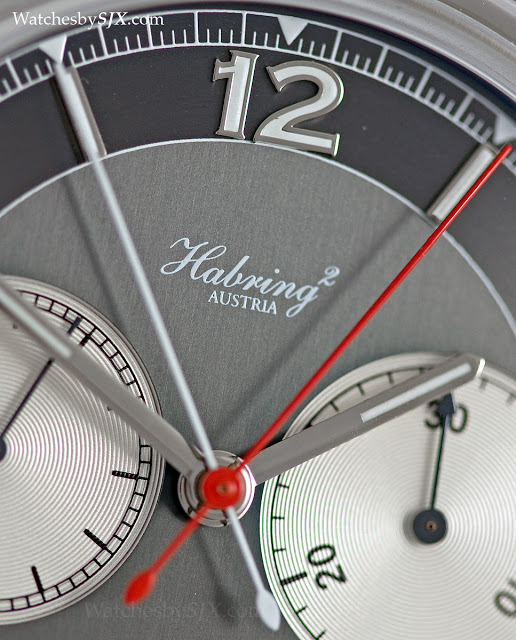 The retail price is a reasonable EUR6750 for the Doppel 3 in steel, which is about USD8850. An additional EUR1000 is required for a brushed titanium case.
– SJX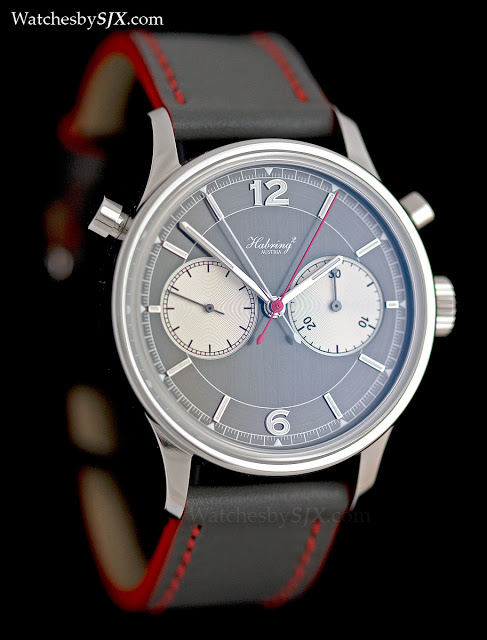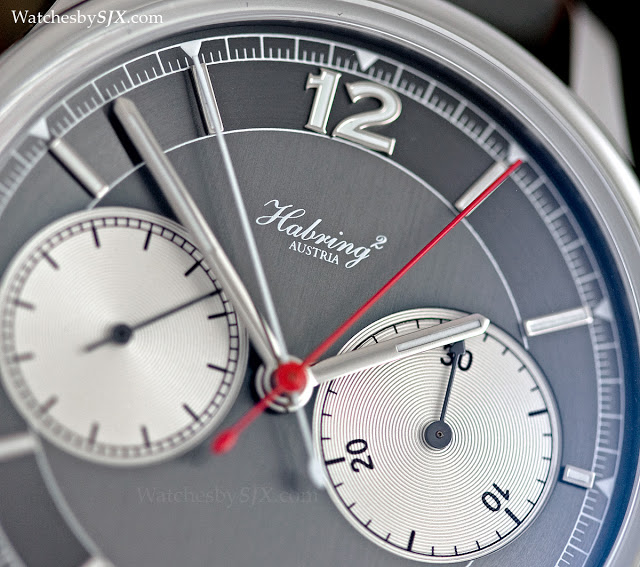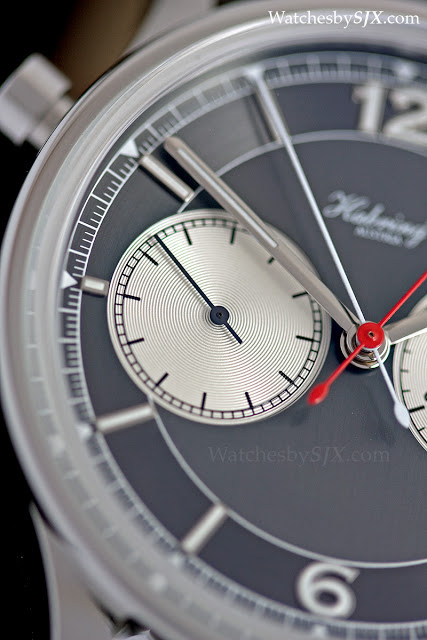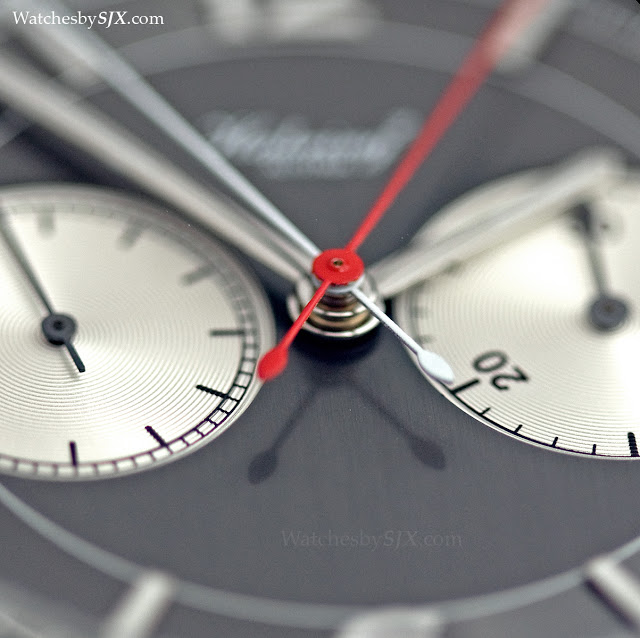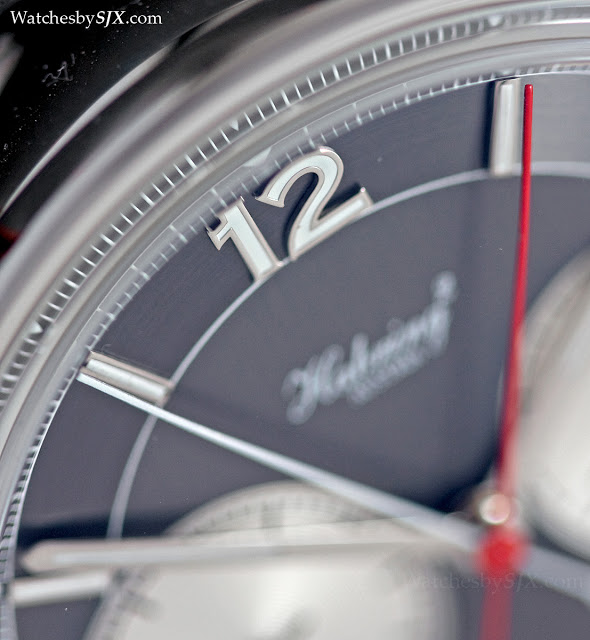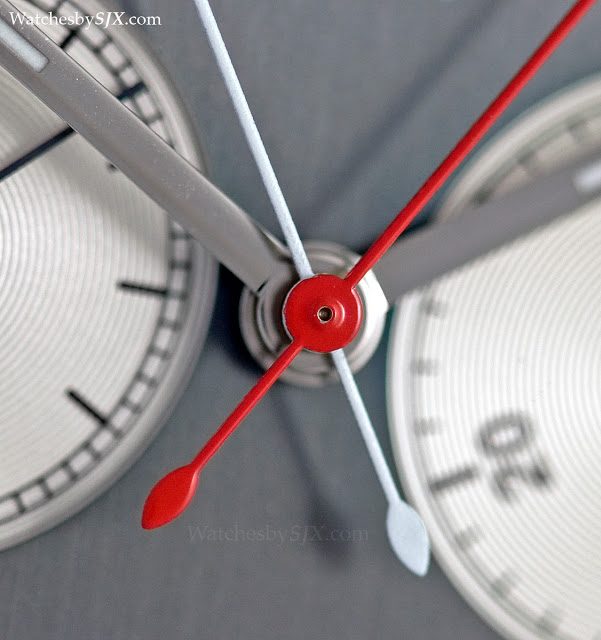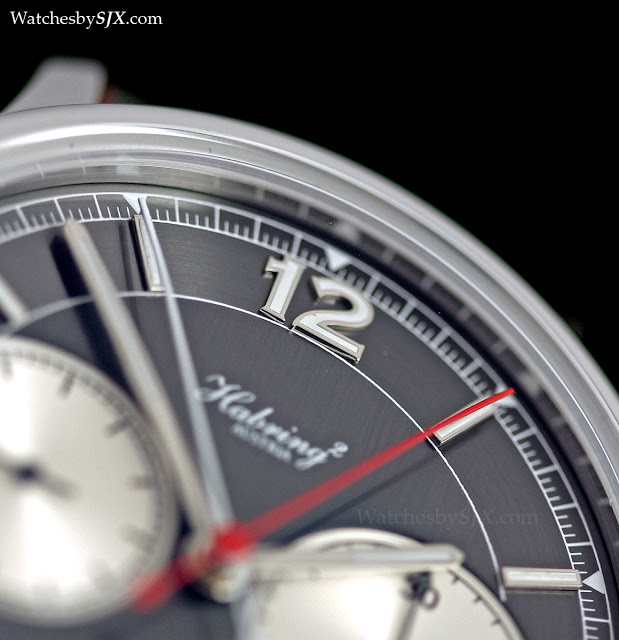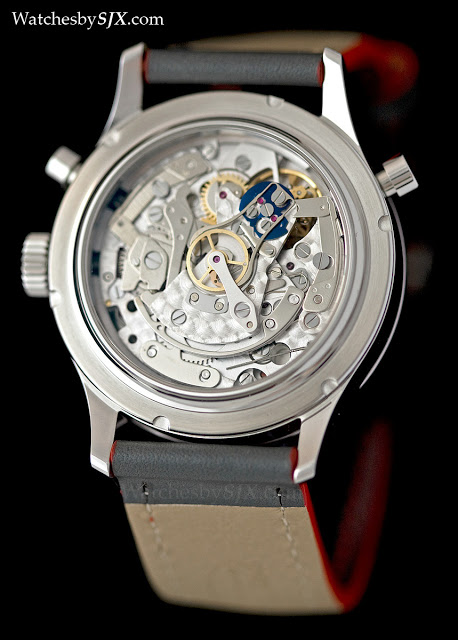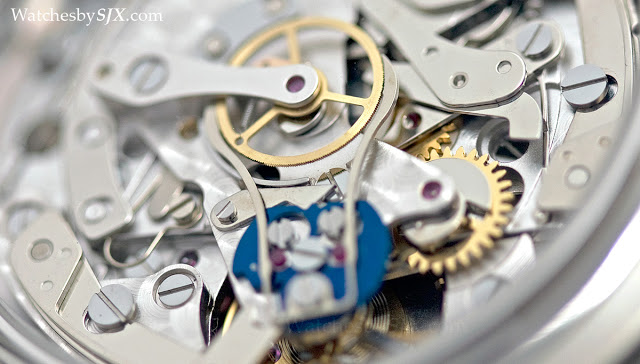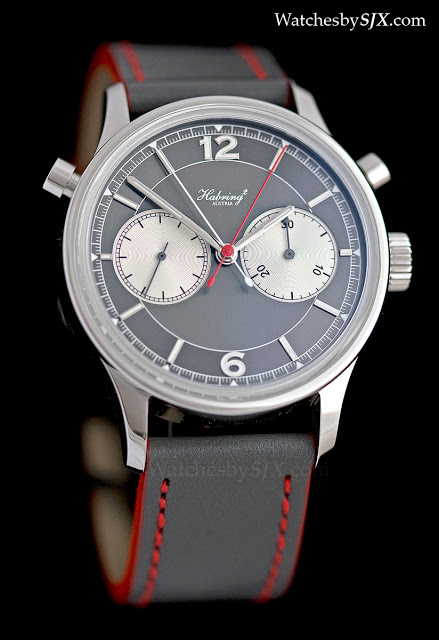 Back to top.
---
You may also enjoy these.