Hands-On with the Laurent Ferrier Galet Micro-Rotor (live photos and pricing)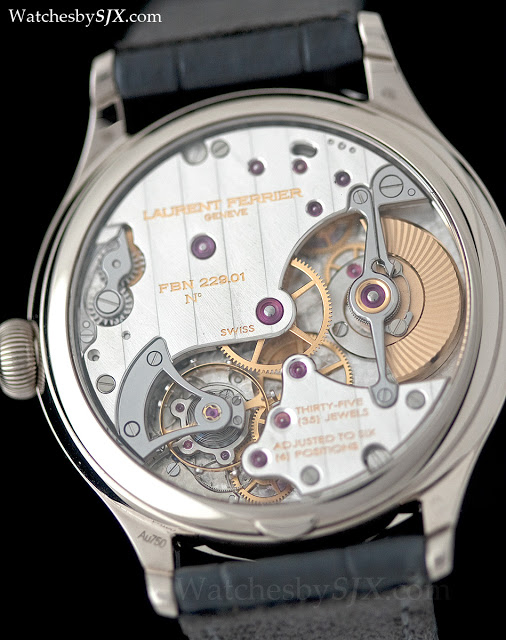 The Laurent Ferrier Galet Micro-Rotor is an interesting timepiece because of its contradiction. Movement decoration is top notch and traditional, much like the Laurent Ferrier Galet Tourbillon, but in terms of construction the calibre is modern, almost overengineered.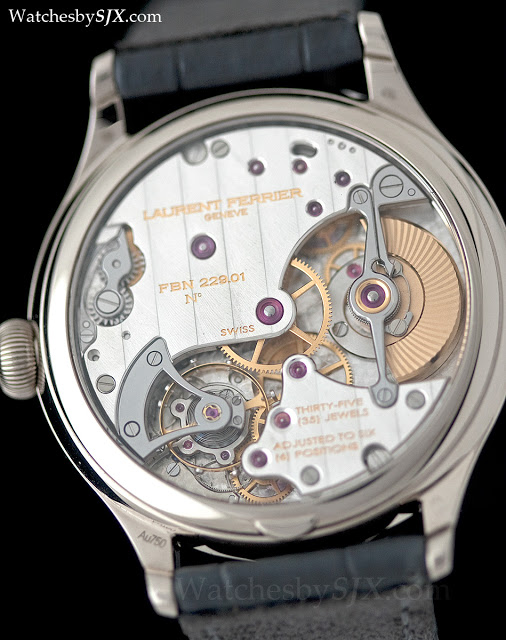 The FBN (Ferrier-Barbasini-Navas) Calibre 229.01, developed by La Fabrique du Temps, is a micro rotor automatic, but it is clearly designed not only for function but also to show off the movement finishing. That is evident in the large bridges for the balance wheel and rotor, which are speculaire polished, also known as black polishing.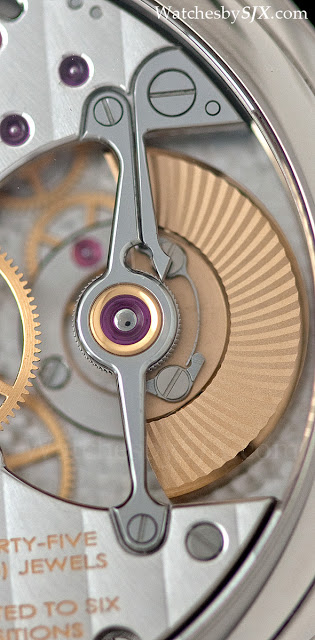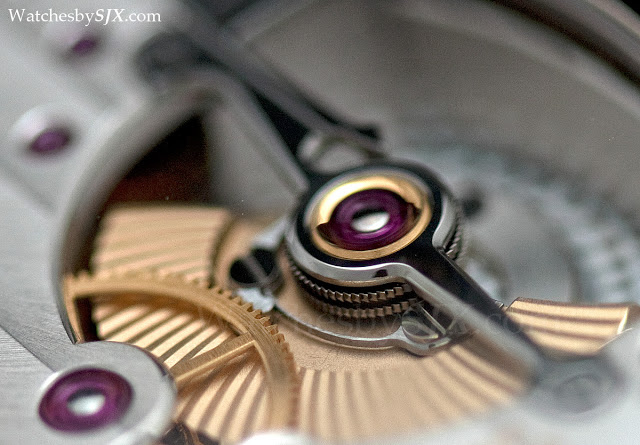 Then there are the curves and sharp corners of the plates.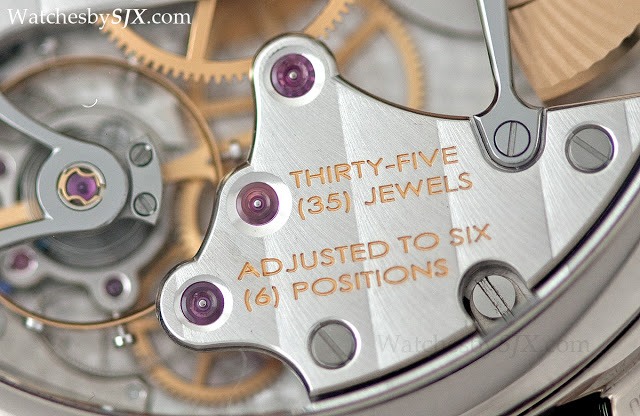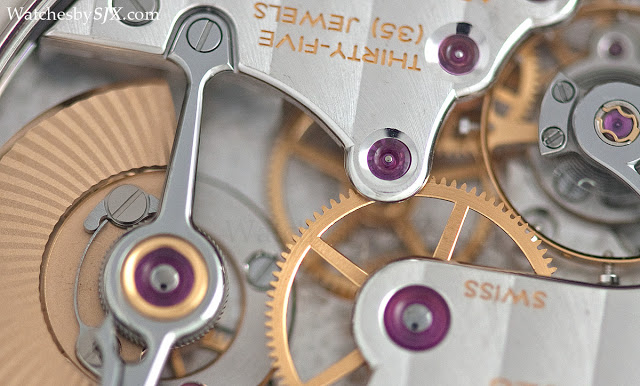 But the superb finishing extends to all parts of the movement, even the less obvious bits. The finishing is really beyond reproach.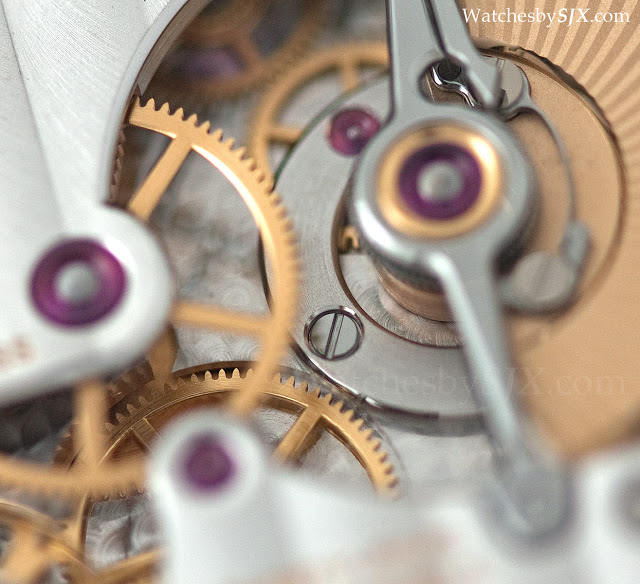 That being said, the finishing demonstrated by Kari Voutilainen in his Vingt-8 is better in the details than the Galet Micro Rotor. Kari for instance has the polished teeth on the barrel ratchet wheel, and the rounded balance bridge. This Laurent Ferrier reminds me somewhat of the MB&F Legacy Machine 1, a sort of industrial artisanal fusion. Needless to say, Philippe Dufour with his Simplicity is still grand champion in this category. Beyond the finishing, the Galet Micro Rotor also has an elaborate construction. The calibre has lots of fussy details like complicated winding system with a ratchet and click, which Laurent Ferrier says is far more efficient than other micro rotor automatics.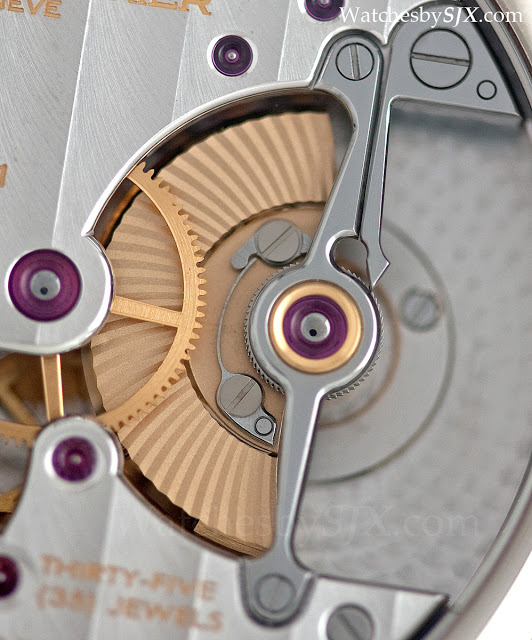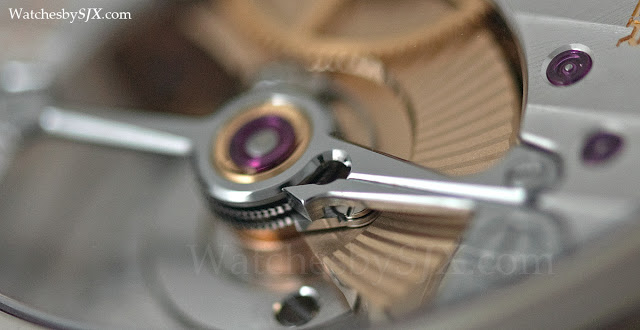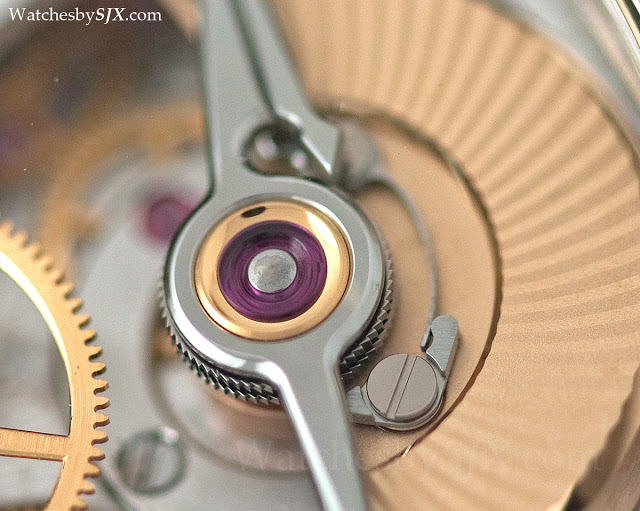 Another notable detail is the dual direct escapement with silicon pallet fork. But I am indifferent to this kind of technology in a watch that is predominantly about finishing.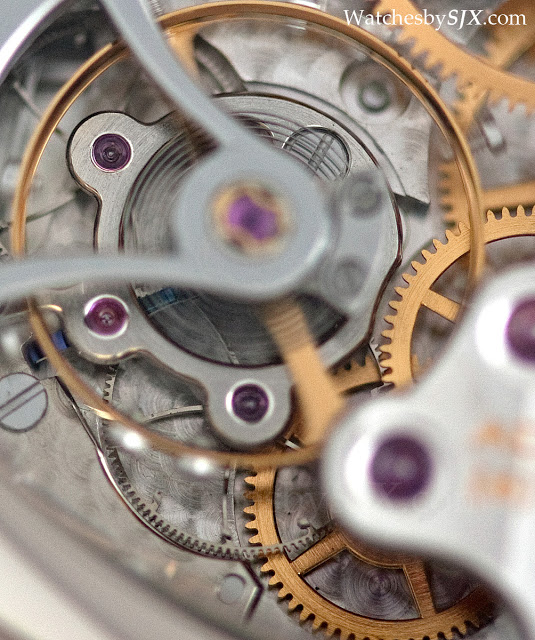 The overall effect of this is that the movement is less elegant than the Dufour Simplicity for instance. But even though it feels overly, perhaps unnecessarily complex, it is a beautifully executed movement.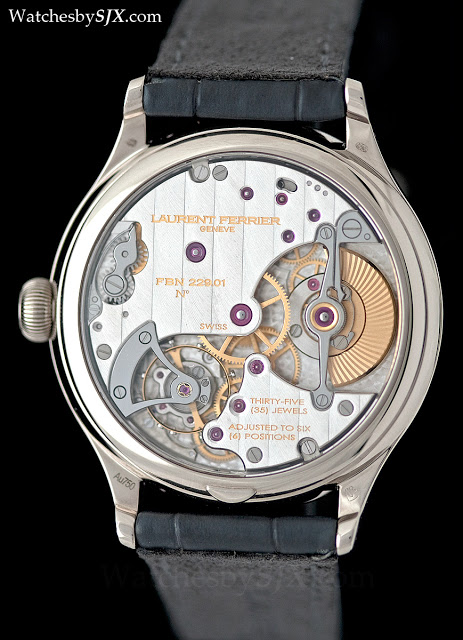 I am not a fan of the dial; the indices and 'Assegai' hands are too long and thin.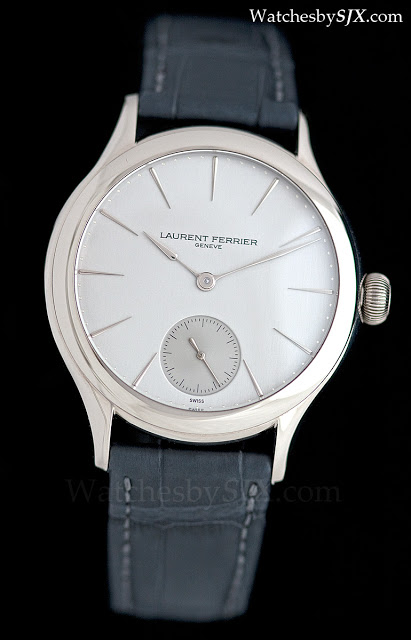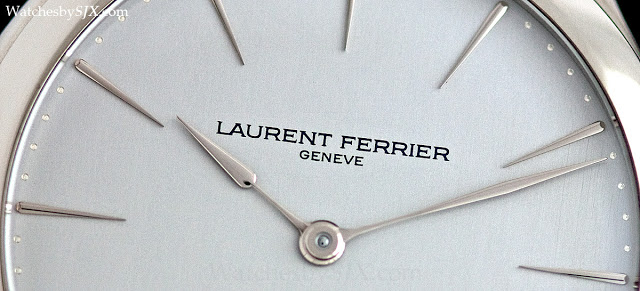 Regardless of what I think of the dial design, the movement is possibly the most sophisticated micro rotor calibre today.
Enjoy the rest of the photos below.
– SJX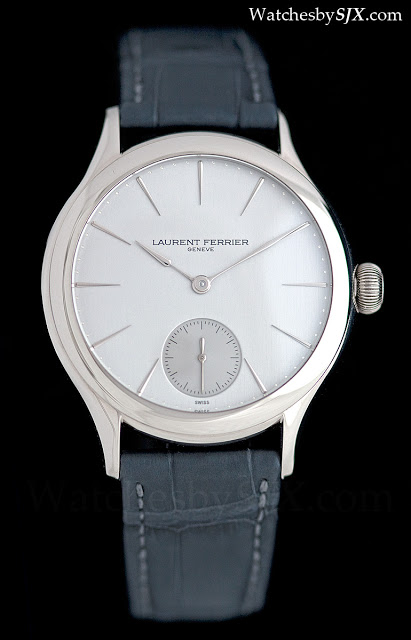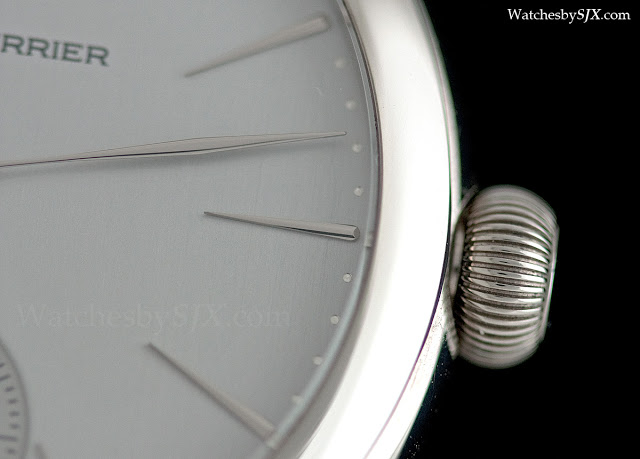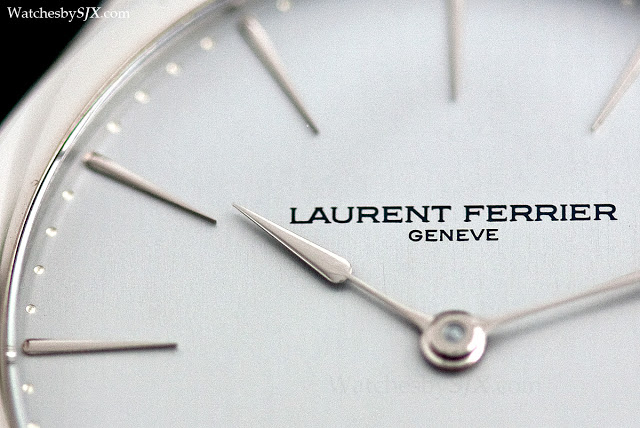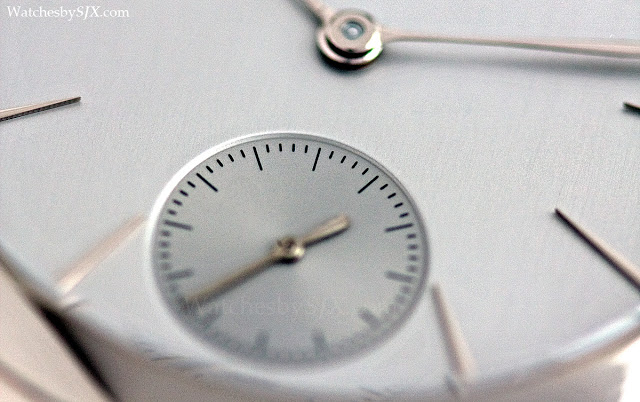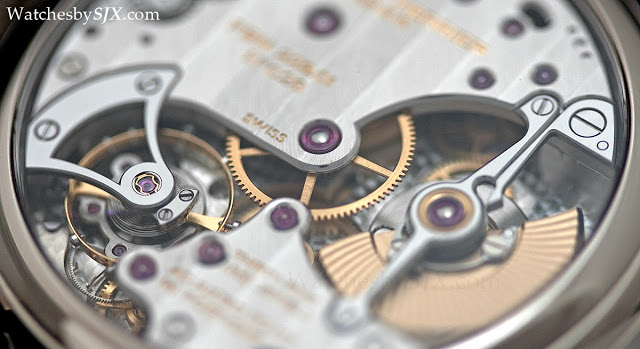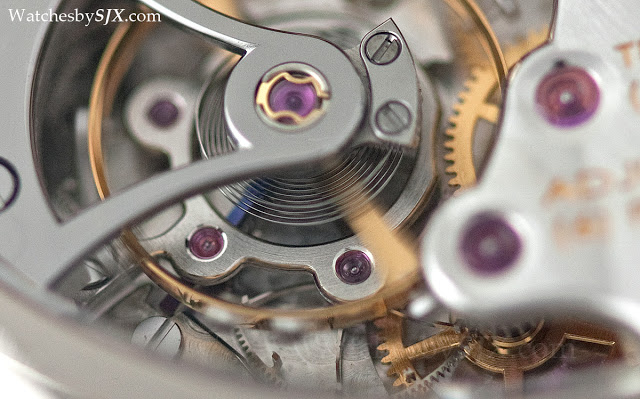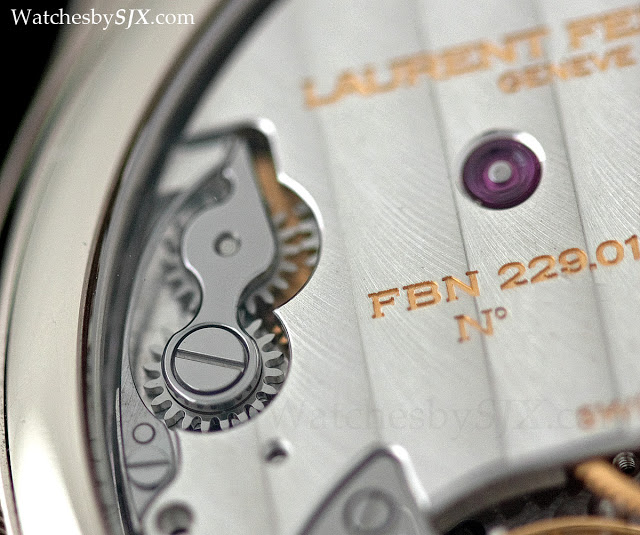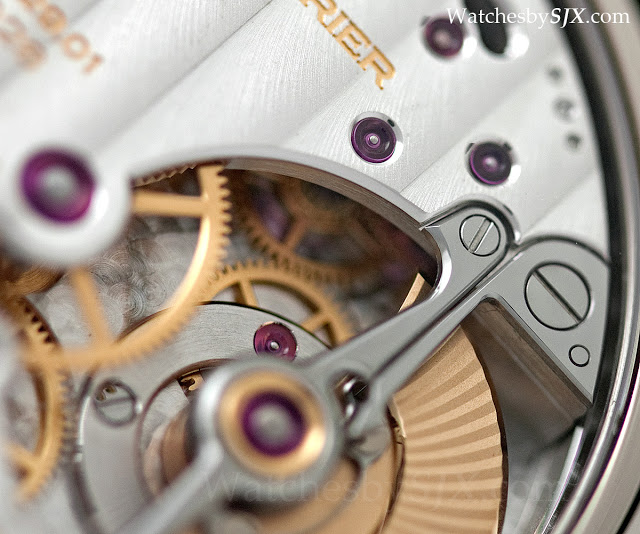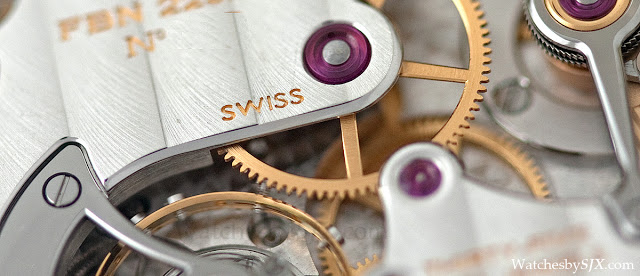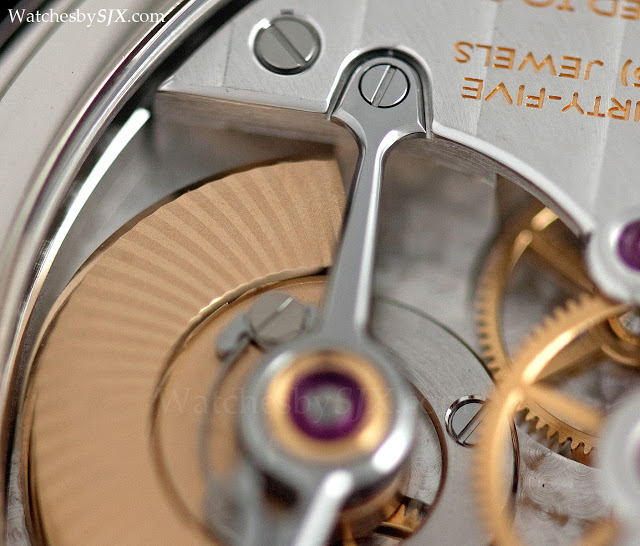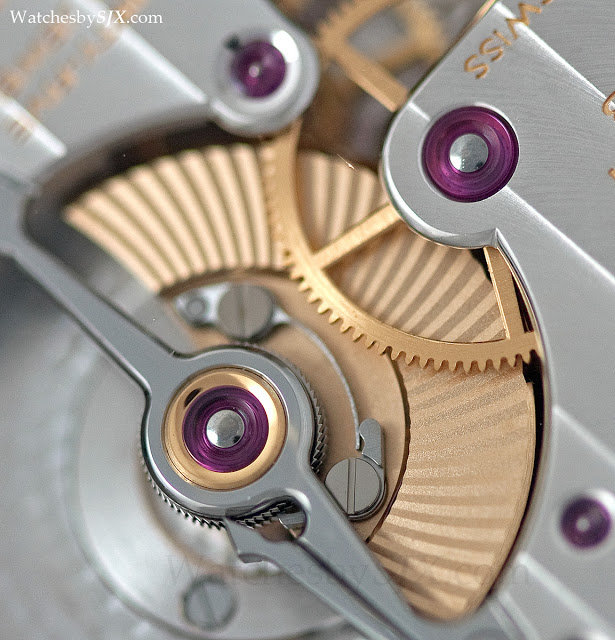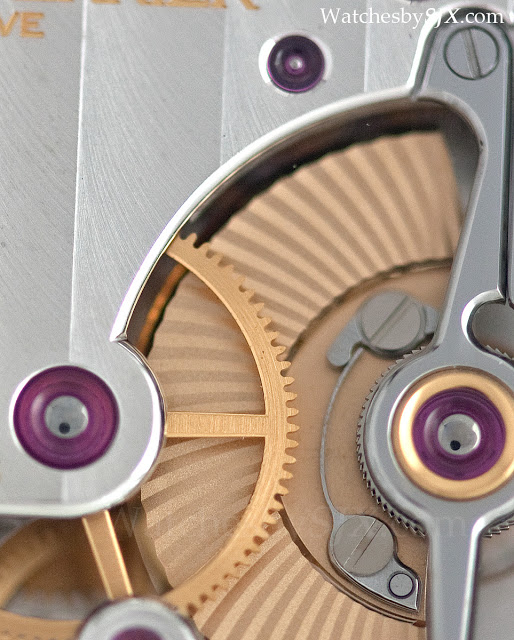 Back to top.
---