An analysis of Citizen's acquisition of La Joux-Perret and Arnold & Son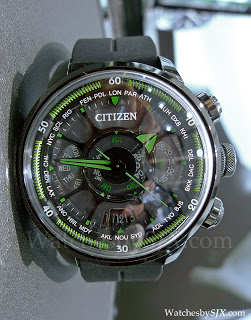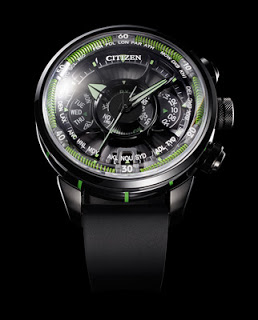 The ebauche of the future?
Hirota Masayuki, the eminent Japanese watch journalist of Chronos Japan magazine, provided an insightful analysis of Citizen's surprising recent acquisition of Prothor Holding SA, which owns La Joux-Perret (LJP), Arnold & Son and component maker Prototec SA.
Hirota-san has a unique perspective, being intimately familiar with both the Japanese and Swiss watchmaking industries. I thought it is worth reproducing in full here. Many thanks to Hirota-san.
– SJX "These years, Japanese watchmakers are seeking to provide raw movements (ebauche) to Europe. Seiko Instruments Inc (SII) previously supplied cal. 4L movement via Soprod. Officially Seiko denied it, but some in Seiko Corp unofficially admitted that Soprod A10 ("A" indicates "Altanus", meaning alternative) is based on the Seiko cal. 4L. But acquisition of Soprod by a Chinese maker [the now defunct Peace Mark of Hong Kong] fractured Seiko's attempt. Swatch and Seiko were not welcome to supply raw movements to Soprod cause of maintenance of confidentiality. That's the why Richard Mille produced in-house movement this year, instead of Soprod automatic based on ETA automatic. On the contrary, Citizen has good experience in ebauche business. Citizen is one of the largest suppliers of quartz movements. And now, they exports Miyota automatic movements to China and Germany. Fairly speaking, what feeds Citizen now is not watch but ebauche business. Considering their position, it is natural that Citizen wants to expand ebauche business in the luxury field. A person in Citizen explained the acquisition of LJP: "[The] shareholders wanted to sell LJP and offered [the firm to] some companies including Richemont and Citizen, maybe LVMH also. But Citizen won." We can figure out why Citizen acquired LJP. 1. Yen is very strong. 2. Citizen has Bulova for mid range watches. 3. Citizen has one of the largest hairspring factories in Tokyo. It is not difficult to suppose that Bulova soon will carry interesting movement by LJP. And in the near the future, Citizen will supply Tokyo-made hairsprings via LJP, I suppose. Some in Switzerland may get nervous on hearing the news, but I am personally very optimistic because watch industry of Switzerland has been the biggest customers of micromechanical machines made by Citizen. It is completely inadvisable for Citizen to get Swiss watch industry nervous. HIROTA, Masayuki of Chronos Japan"
Back to top.
---
You may also enjoy these.