A meditation on Japan and Grand Seiko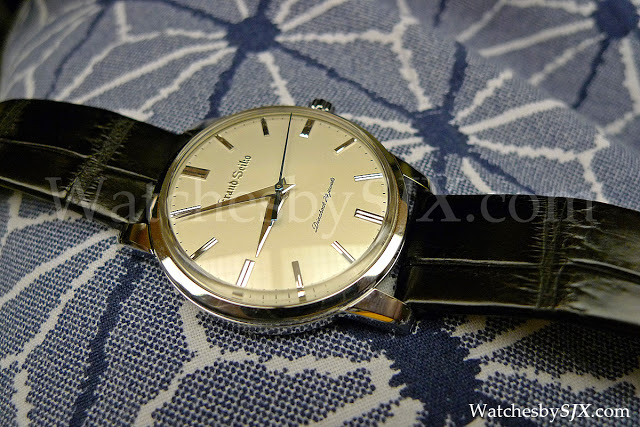 I bought my first Grand Seiko, the SBGM003 GMT, in 2006. My most recent Grand Seiko is the 130th Anniversary limited edition SGBW033 in steel. I first visited Japan only in early 2009, but since then I have visited several times a year. I was also there in March this year when the dreadful earthquake struck.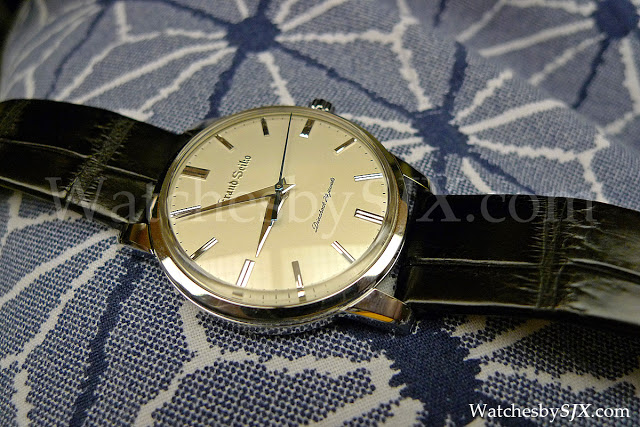 Though I claim no special insight into Japan, I think Grand Seiko watches can be understood by looking into Japanese culture. Tradition is important in Japan. Centuries old temples are scattered around the country. What wasn't destroyed by war before is often still standing.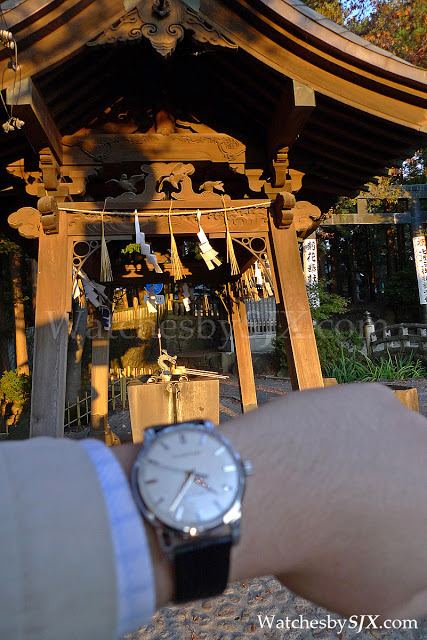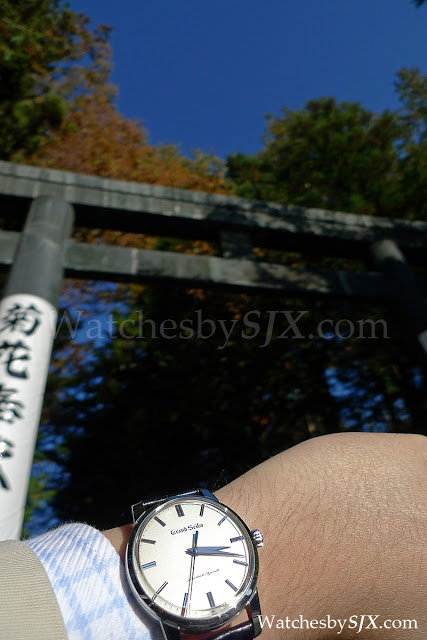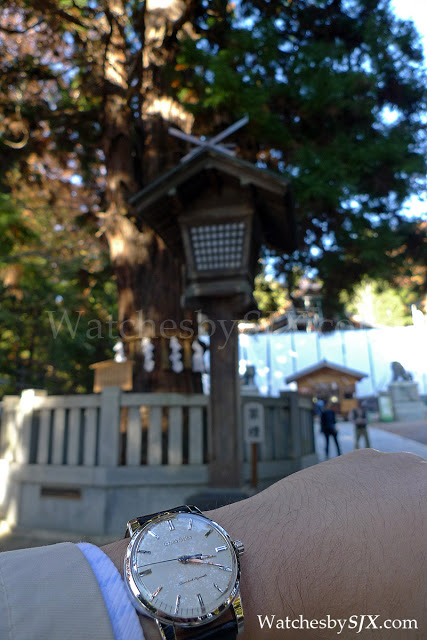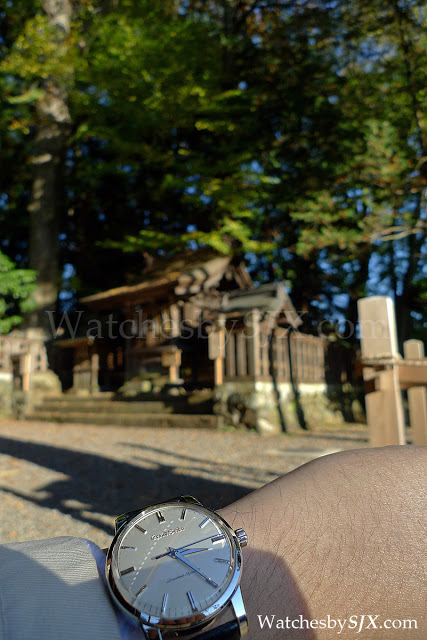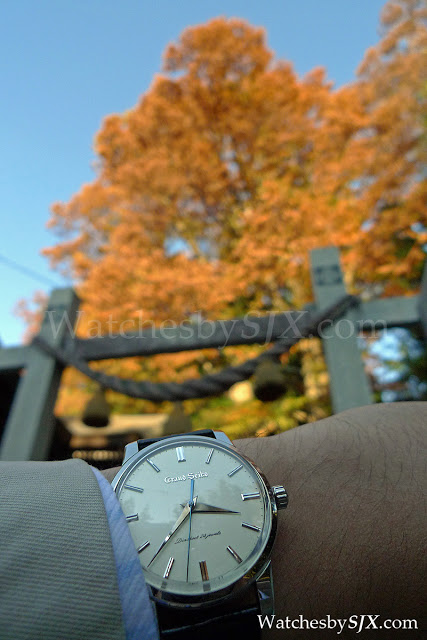 Visual simplicity is valued, as is beauty. The two are often one and the same. It is telling that the Japanese language has many terms for visual beauty with peculiar meanings that are unfathomable to a gaijin.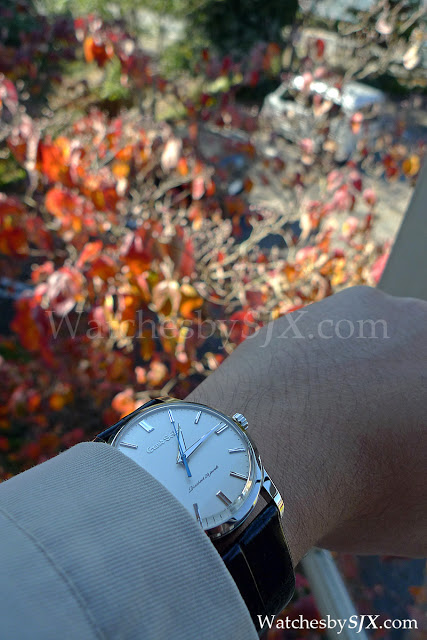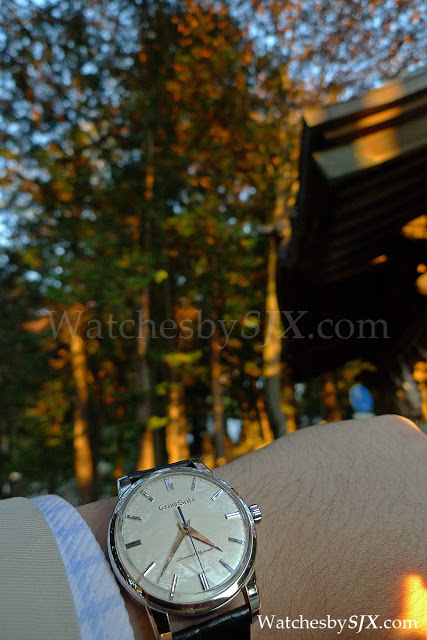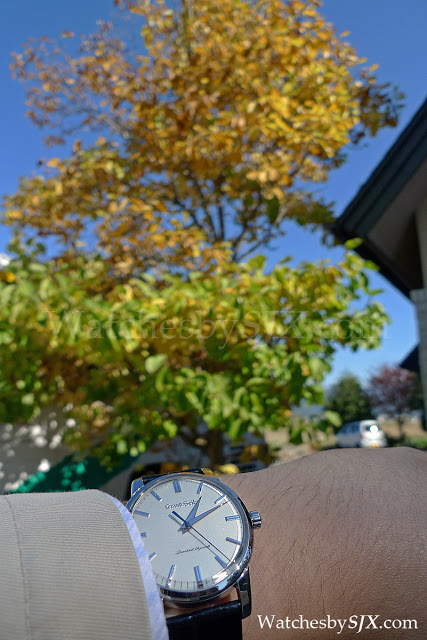 But some of it is patently obvious to an outsider. Mount Fuji is revered for its beautiful symmetry and shape.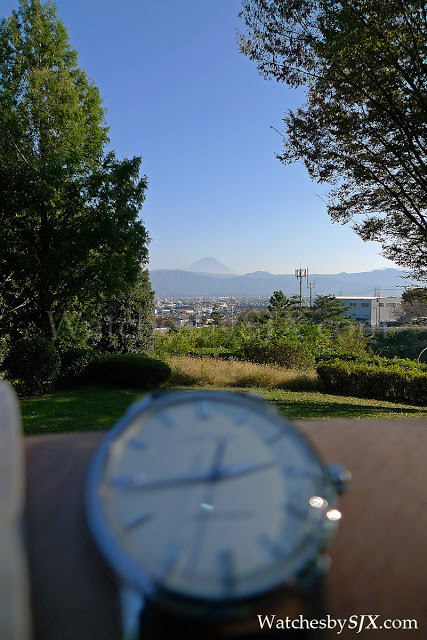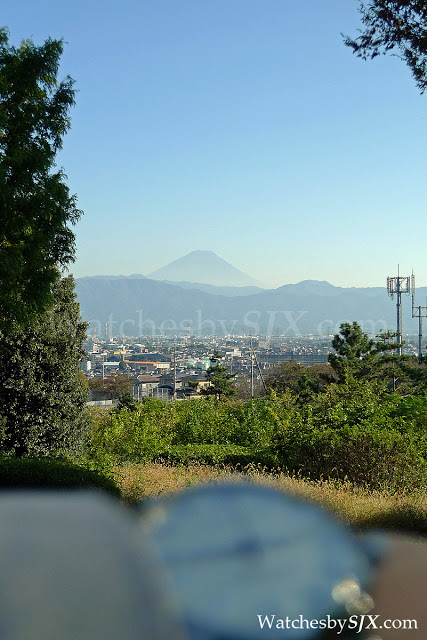 Kaiseki exemplifies beauty and simplicity. Only the best seasonal ingredients are used, with minimal additional flavouring so there is simplicity in taste and presentation.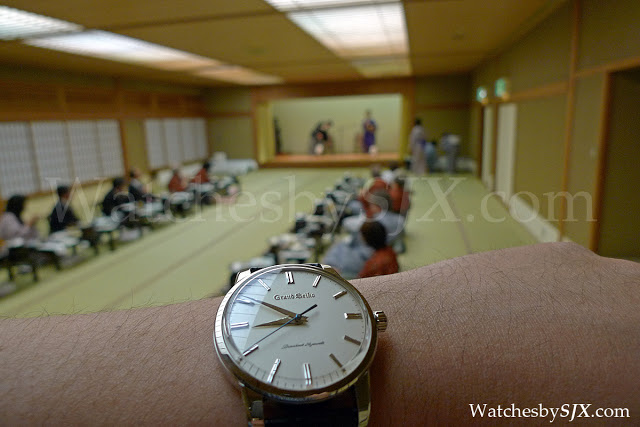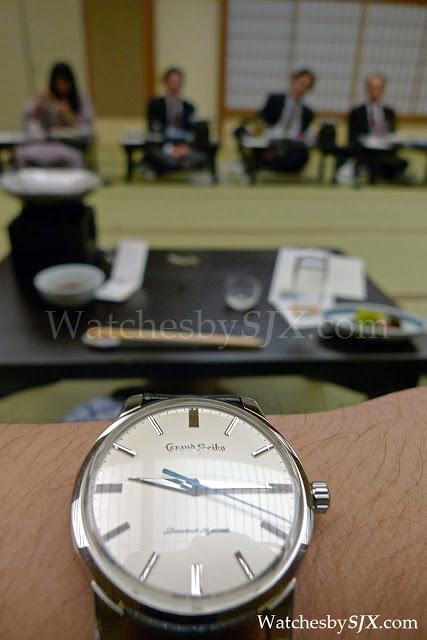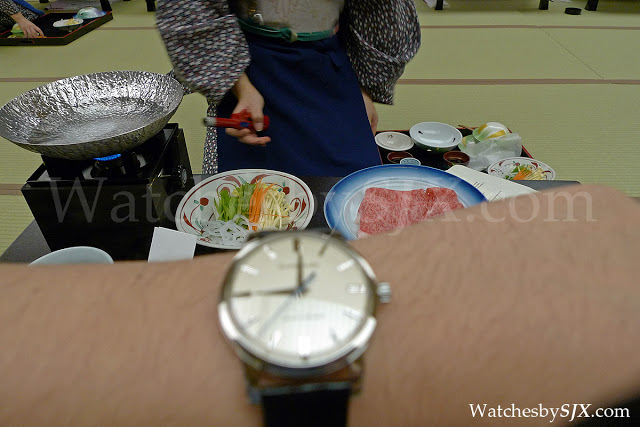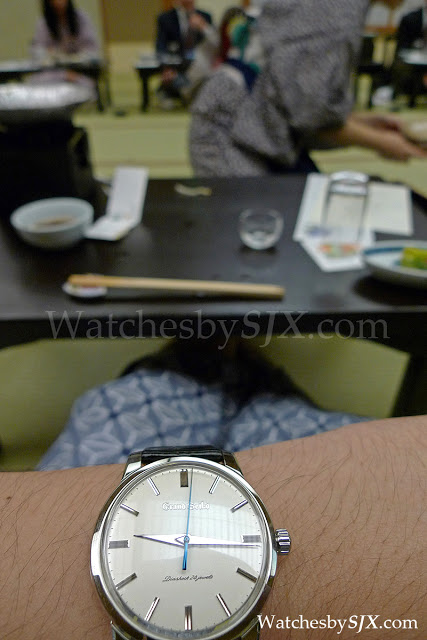 Food and agriculture has long been vital in Japanese culture.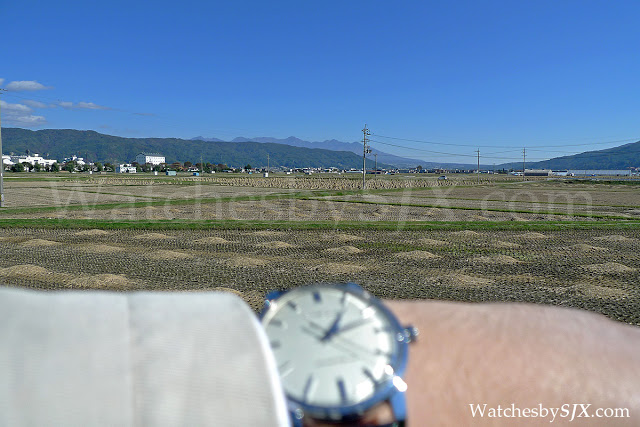 Grand Seiko is tradition, simplicity and beauty.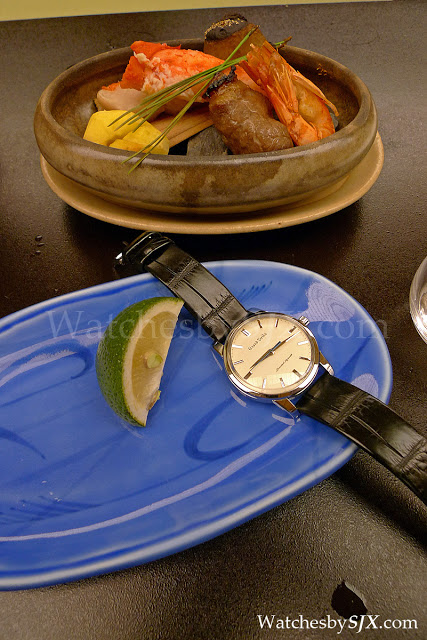 But that can be unexciting too. Wako, the posh department store in Ginza owned by Seiko Holdings, is the epitome of tradition – until recently it was closed on Sundays. Wako is to Seiko what the Patek salon in the Rue du Rhone is to Patek: the ultimate place to buy a Seiko, if there ever was one.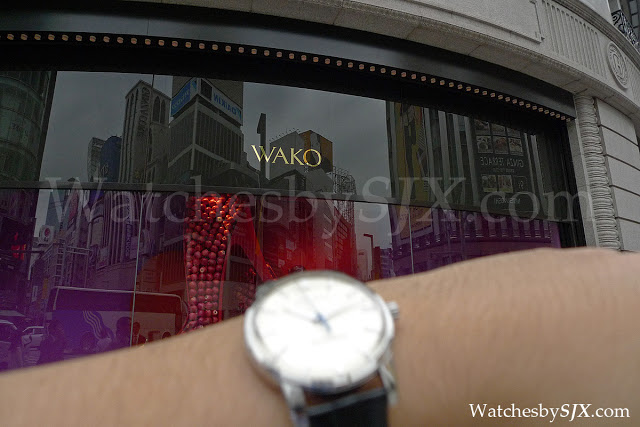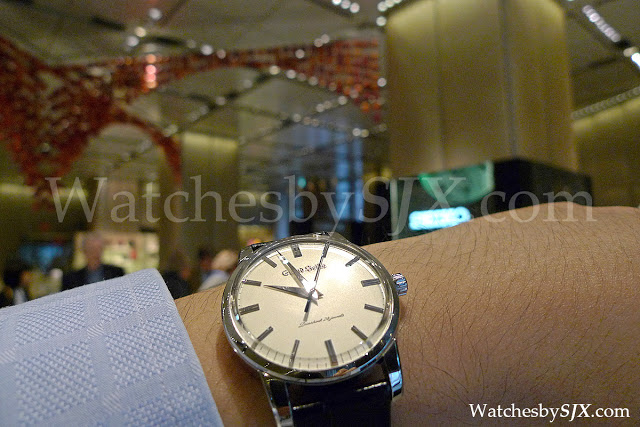 Inside the watch salon on the ground level of Wako
The store is so upscale that Japanese consider it prestigious to receive a gift from Wako; so for weddings and other important occasions gifts are bought from Wako or the other high-end department stores even though the exact same item is available from a discount shop. But it is difficult to imagine the younger shopper patronising Wako because it is hardly contemporary. Japan is also the land of modernity and technology – that is obvious to even those who haven't visited Japan. Grand Seiko calibres are the products of sophisticated engineering, witness the skeletonised escape wheel and pallet fork made by etching for instance. And then there is also the Spring Drive, or the unique Bright titanium alloy developed by Seiko.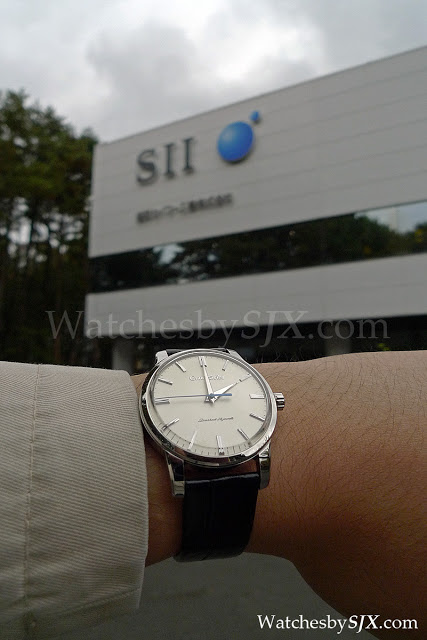 At Seiko in Shizukuishi, the birthplace of every mechanical Grand Seiko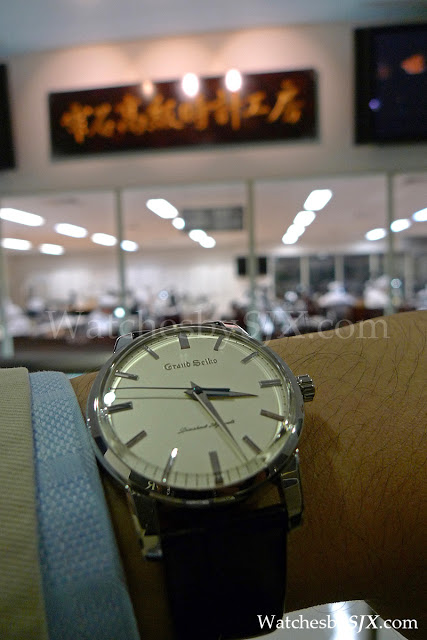 The sign reads "Shizukushi Watch Studio"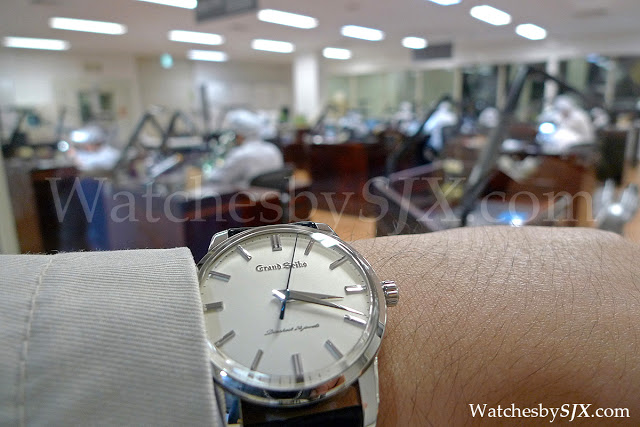 The room where mechanical GS movements are put together
As the saying goes, god is in the details. Tokyo for instance is mostly modern and visually drab, more so than many other great cities. Many of the buildings were built post-war and are in a particular post-war style that isn't attractive. Yet there is beauty in the details – pre-war buildings here and there, or even the fascinatingly multicoloured confectionary displays in the food halls of the grand department stores. Likewise the simplicity of the lacquerware used in food presentation belies its craftsmanship; fine lacquerware is often painstaking decorated.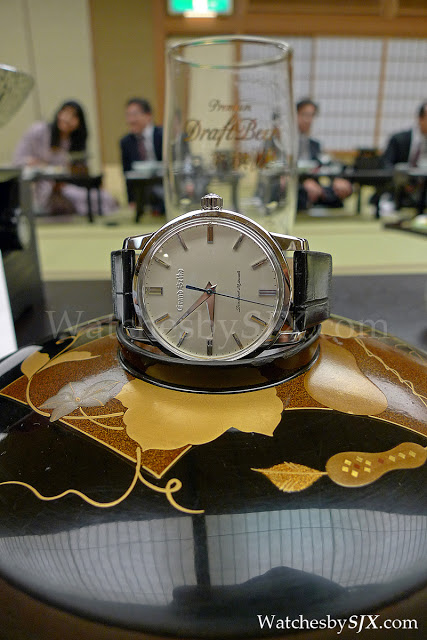 A fine maki-e bowl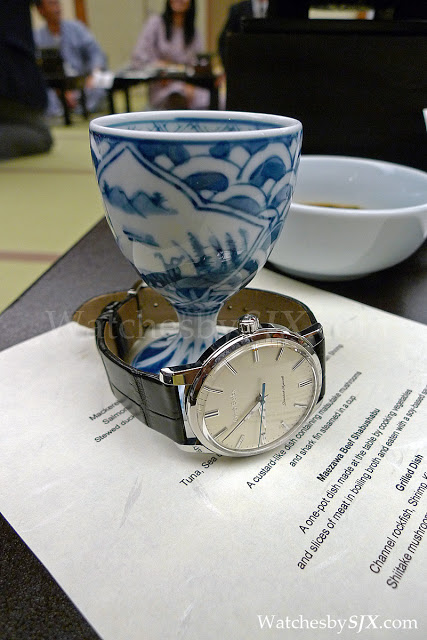 This attention to detail is a result of an obsessive pursuit with authenticity and quality. Japanese beef for instance is categorised and graded to the nth degree.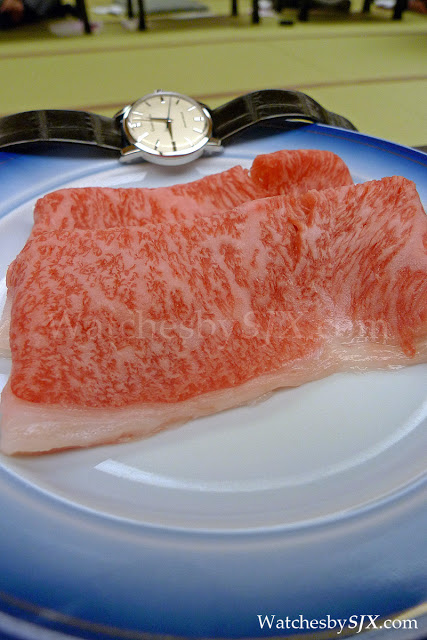 To that end Grand Seiko watches are assembled inside clean rooms to ensure no dust enters the movement. In the dozen watch factories I've visited worldwide only Seiko uses clean room for assembly.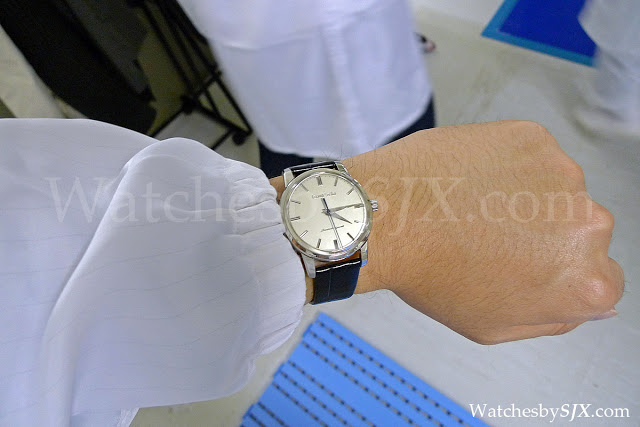 Suited up for the clean room where watches are assembled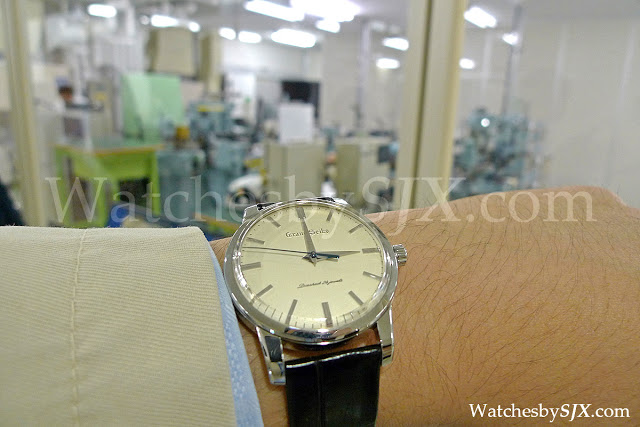 Manufacturing the parts for Grand Seiko
In the Seiko factories, and in any other Japanese factories, there are boards with employee achievements in terms of skill and productivity. Likewise the Japanese government gives out awards for various technical skills like watchmaking. Such emphasis on ability is a legacy of Japan's industrialisation drive as well as the post-war reconstruction effort. This is taken very seriously.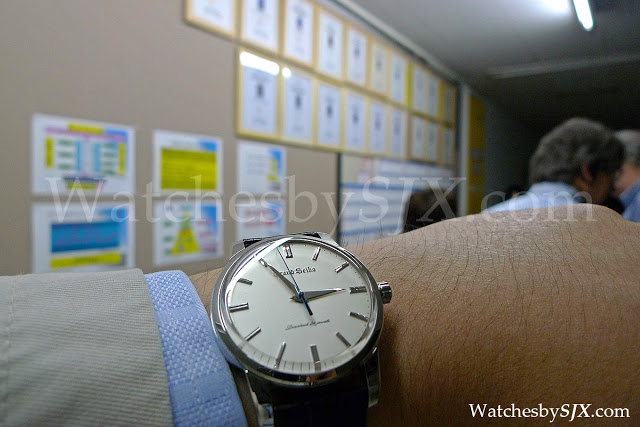 The notice board where high achievers are immortalised
Seiko's pursuit of perfection is best demonstrated in the Credor minute repeater. It is truly one of the best of its class worldwide. Often the Japanese excel not so much as innovation, but at copying and perfecting something invented elsewhere – and I mean that with as much praise and reverence as I can muster. Visually it is a perfect replica of a vintage watch.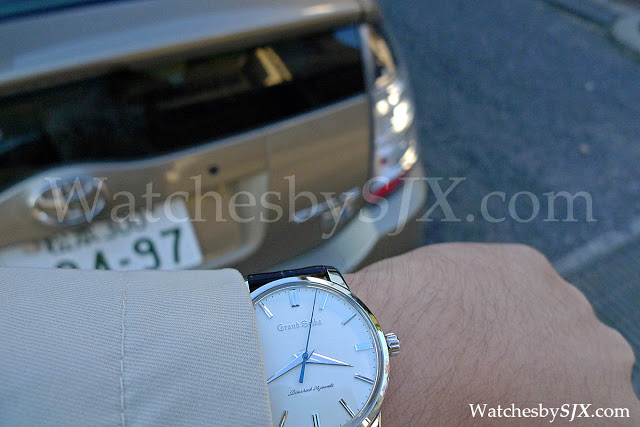 The Toyota Prius
But that adherence to tradition also reflects in the timidity with which Grand Seiko is marketing worldwide. There are many reasons for this, including Seiko's complex corporate structure, but it is also a matter of philosophy. That means Grand Seiko does not get the recognition it deserves, and why my description of Wako as "the ultimate place to buy a Seiko" will sound bizarre to many. So Grand Seiko remains something for those in the know, both a boon and a bane.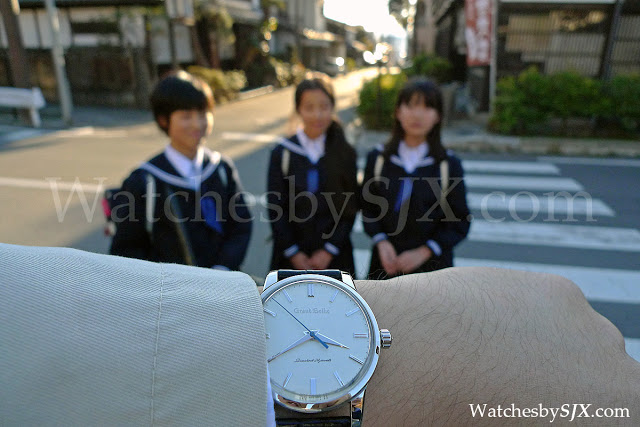 I wonder if they are in the know?
The 130th Anniversary Grand Seiko epitomises all of that. The exterior is a superb remake of a vintage watch. Not just any vintage timepiece but only that exemplifies simplicity. And in the details it is is outstanding – the dial printing is superb as is the bevelling and polish of the hands. But it is made with modern technology which ironically has been applied to make something that looks like an antique. But that technology also gives it a top class, modern movement. Like Japan, Grand Seiko is a bundle of contradictions that is fascinating and appealing. – SJX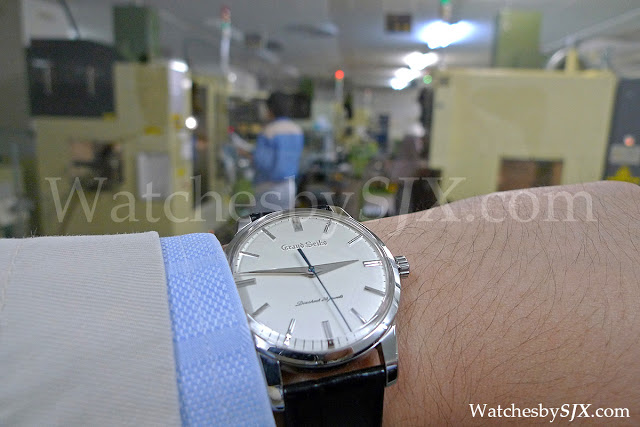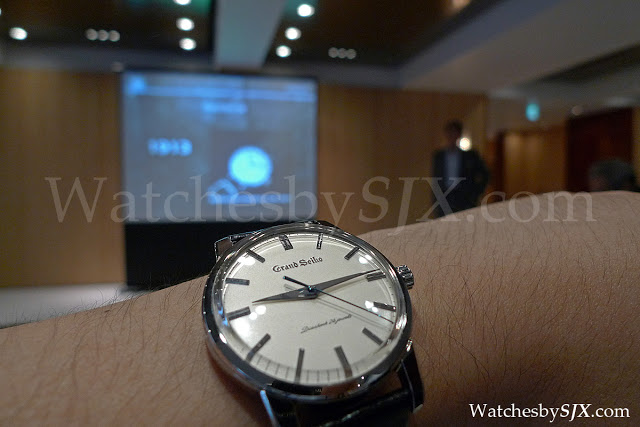 At the Wako meeting room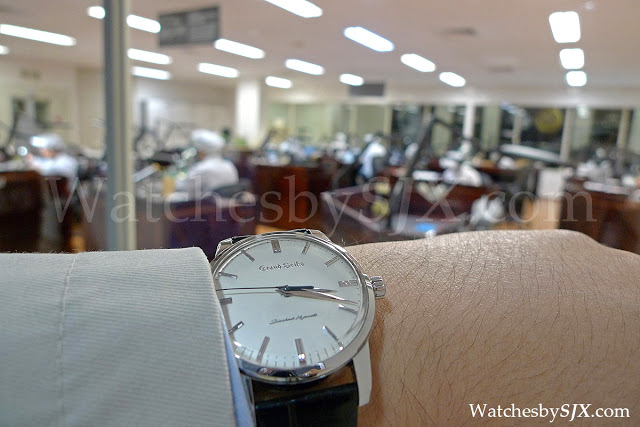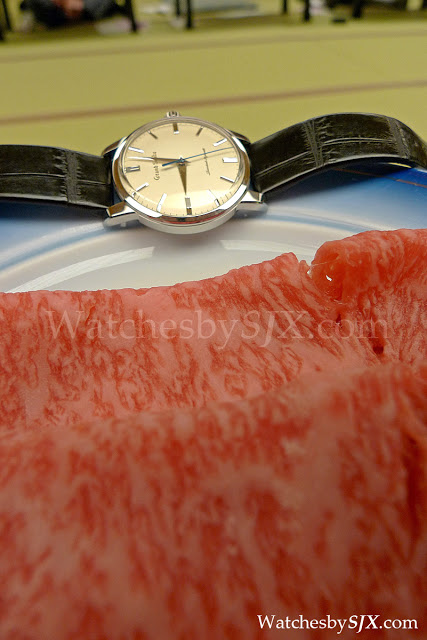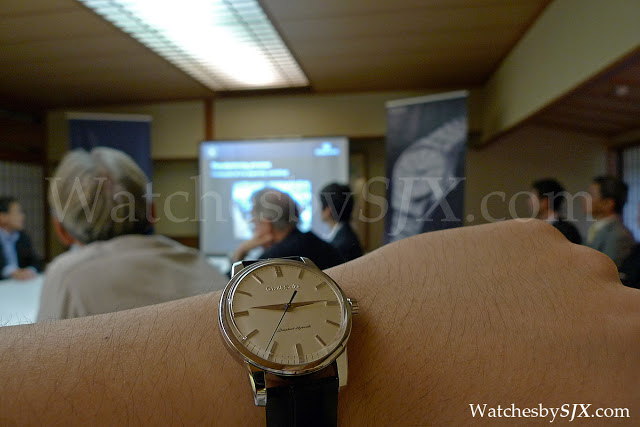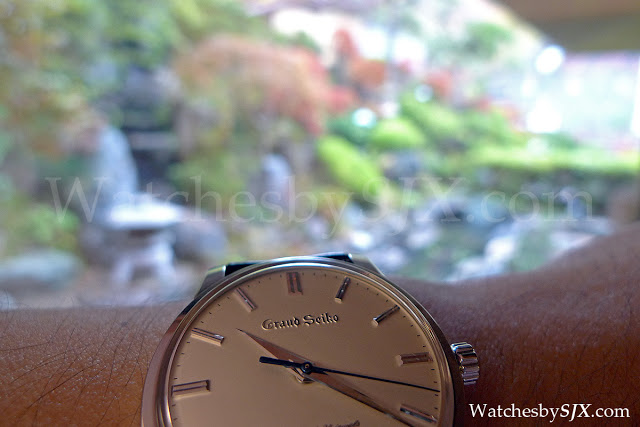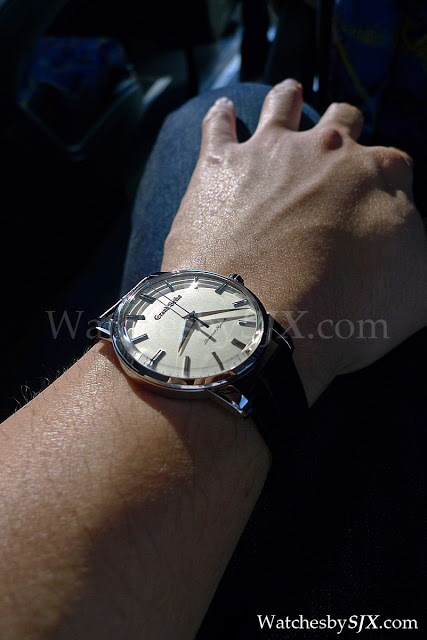 See how the indices and hands catch the light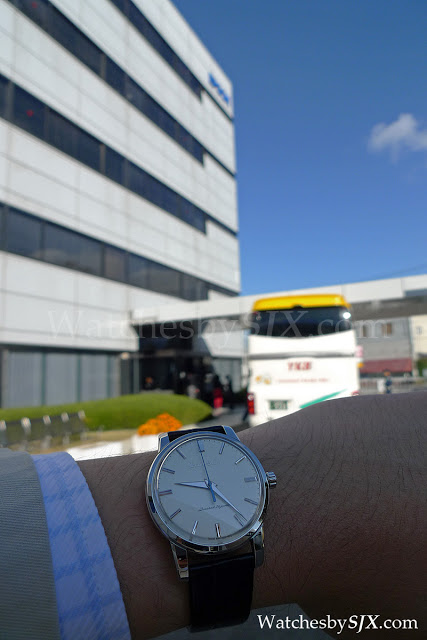 At Seiko Epson in Shiojiri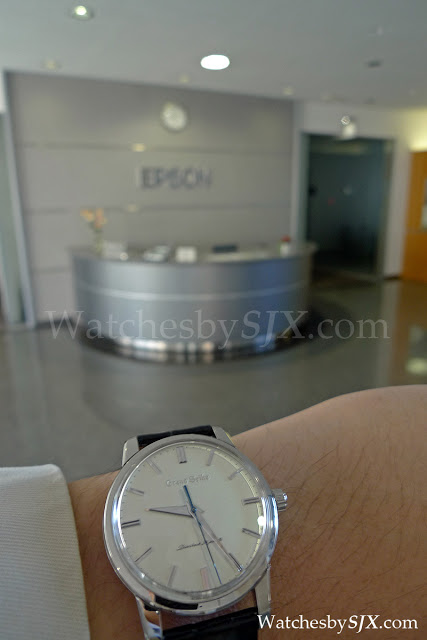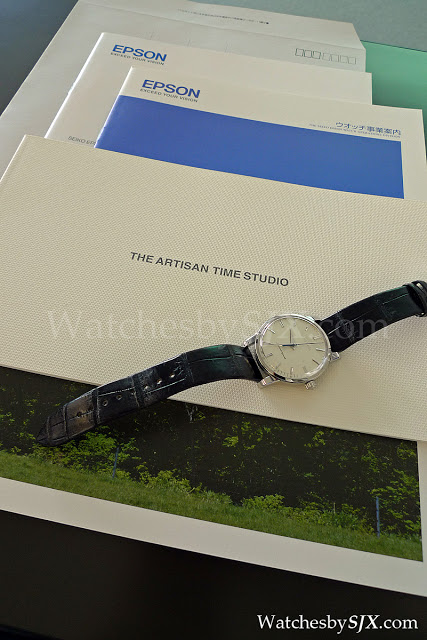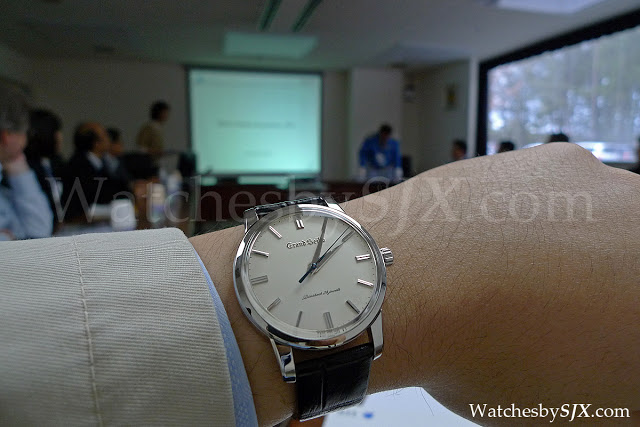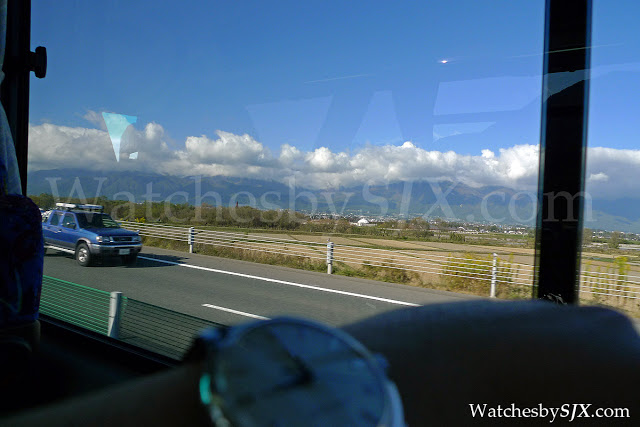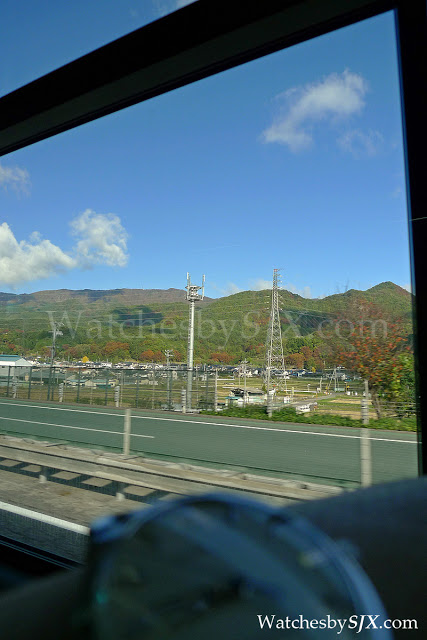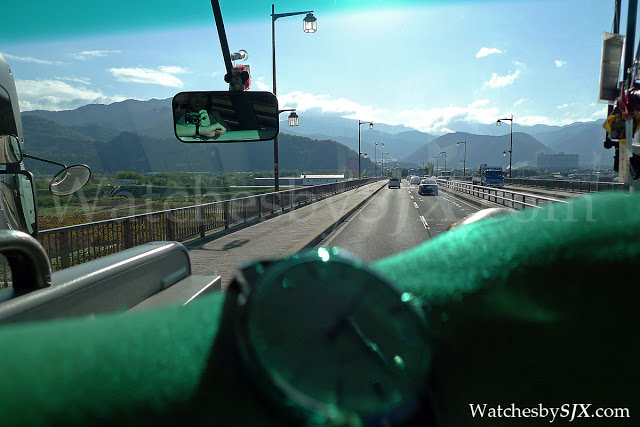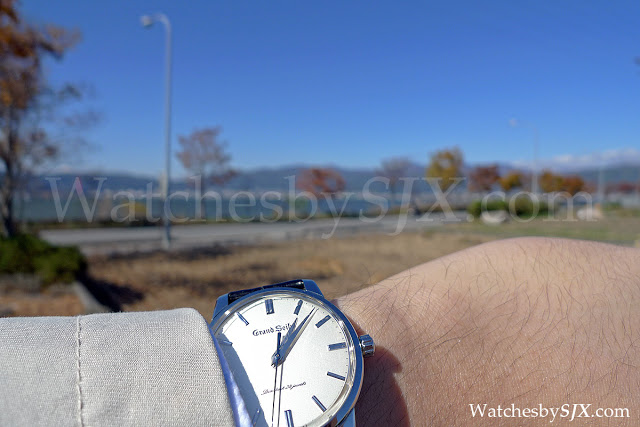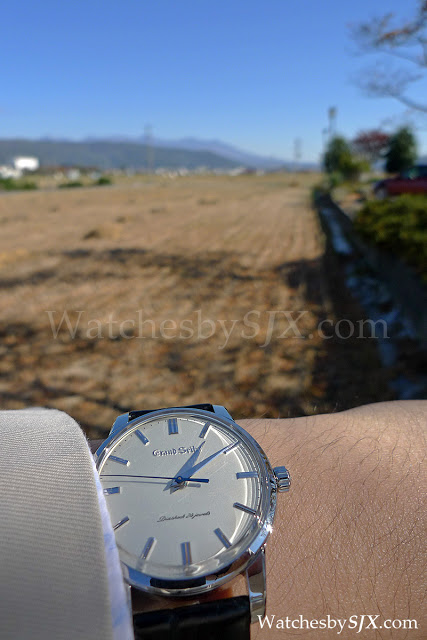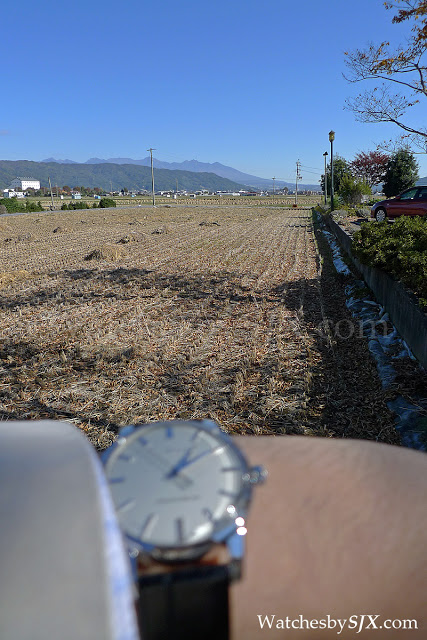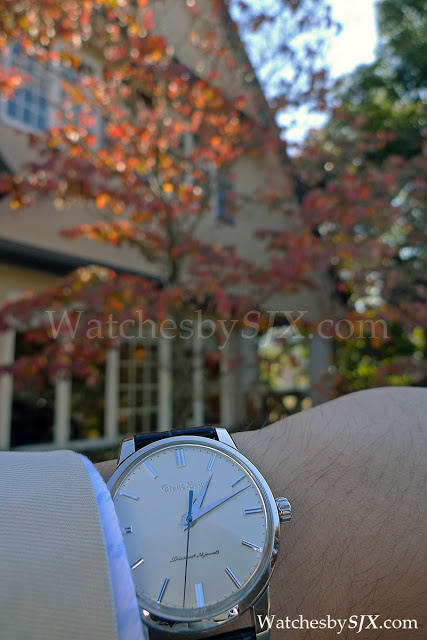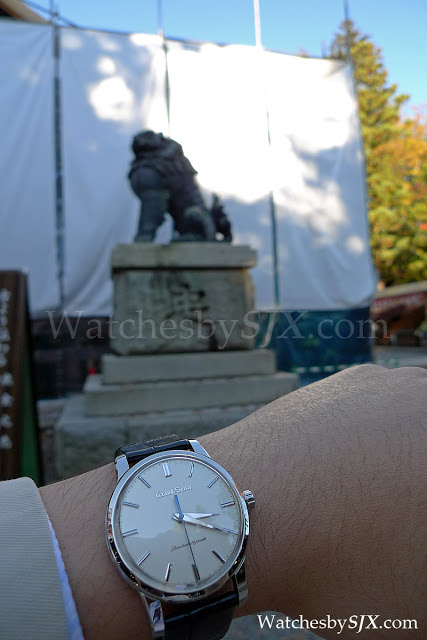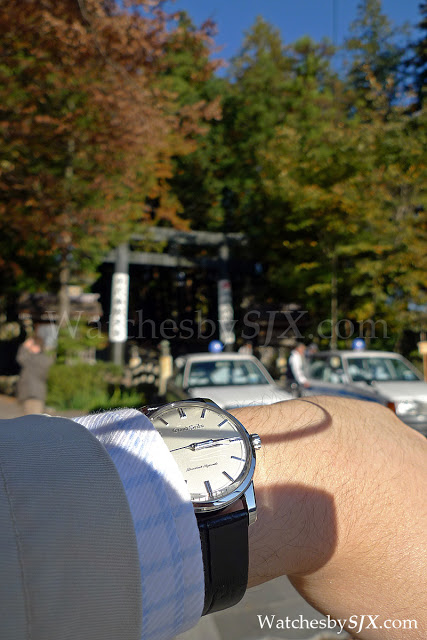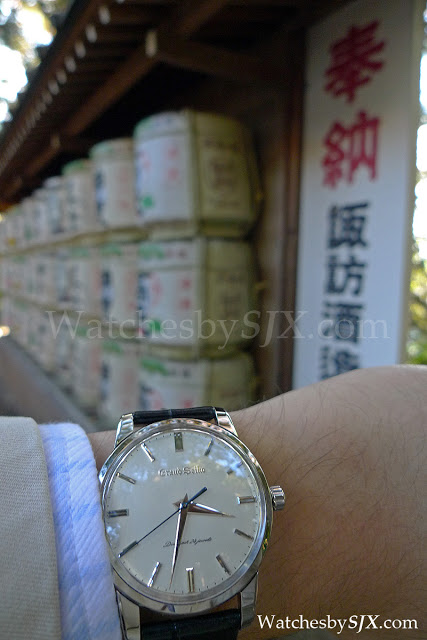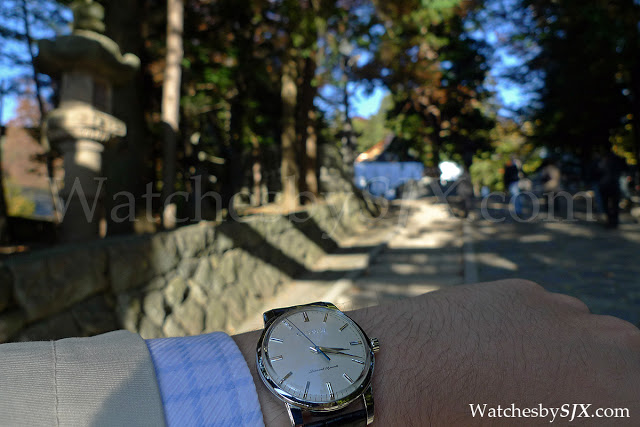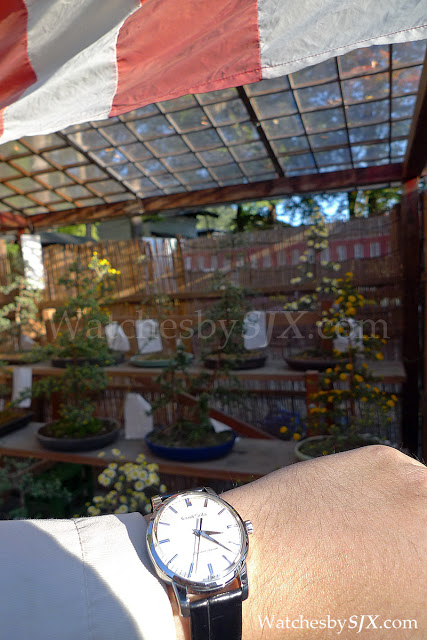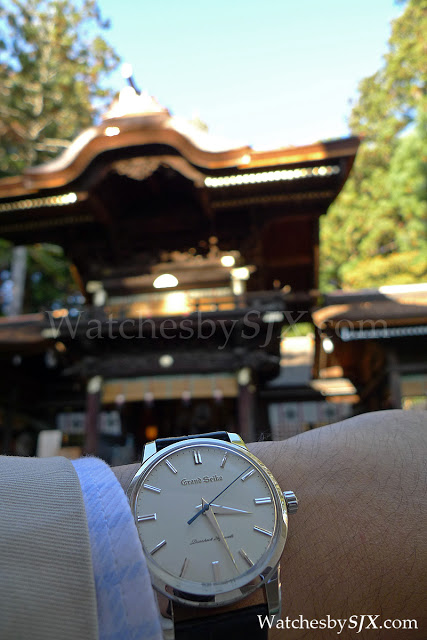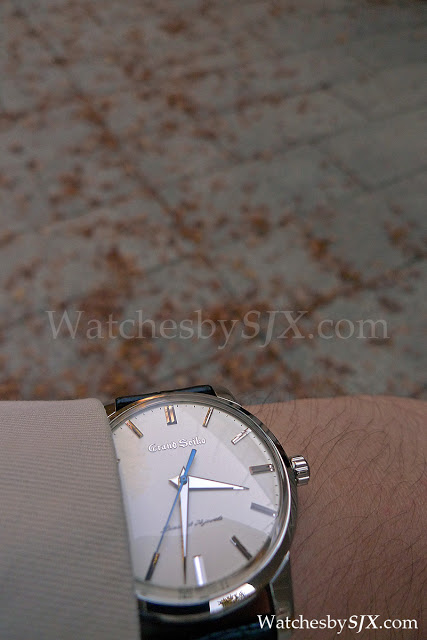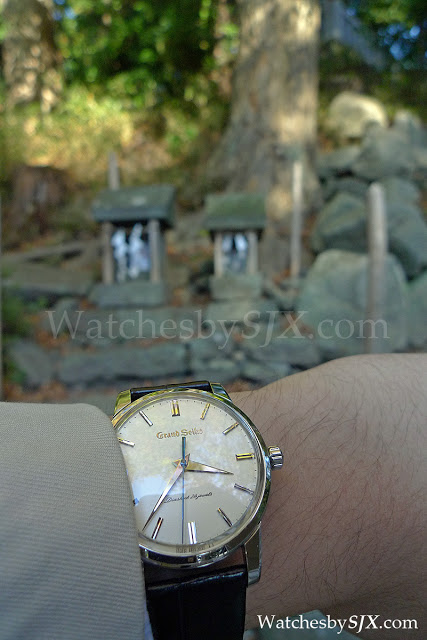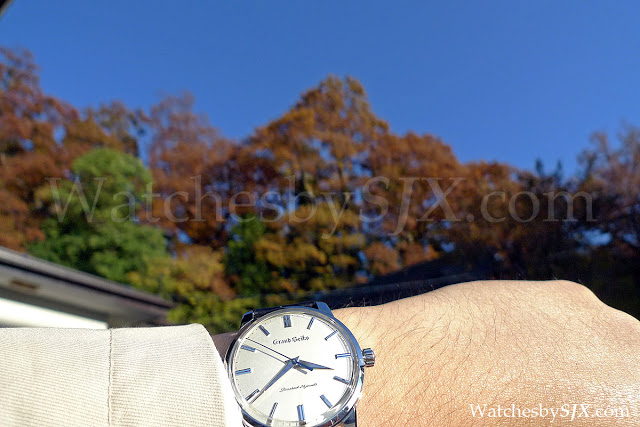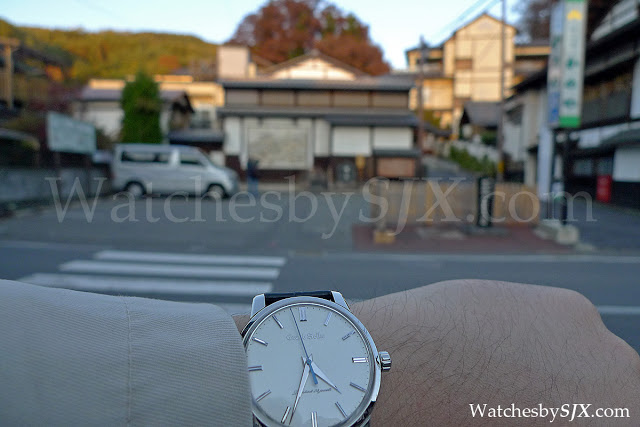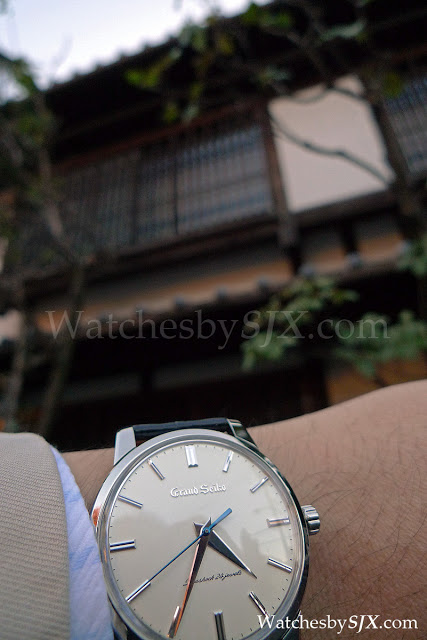 At a katana workshop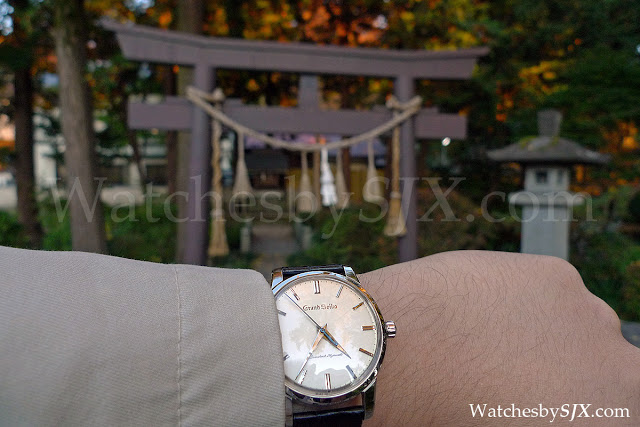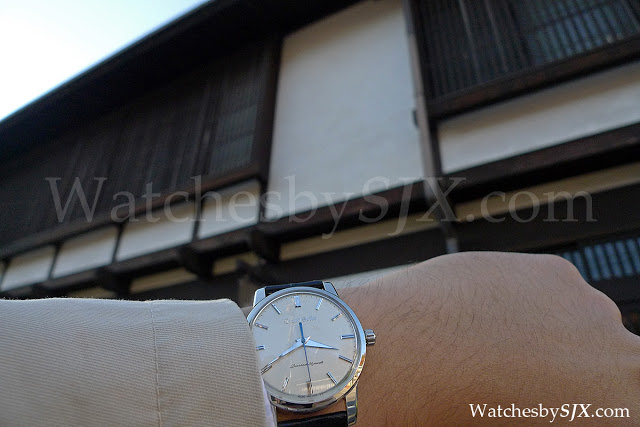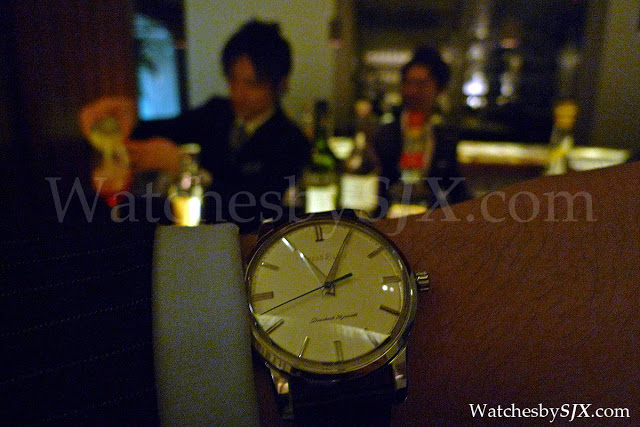 This is a great book covering 12 independent watchmakers, and one of those profiled is Kenji Shiohara of Seiko's Micro Artist Studio.
---
You may also enjoy these.