I love Artya's humour – Bye Bye Euro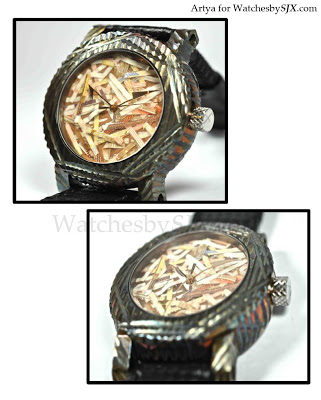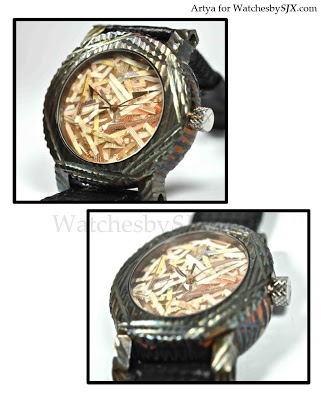 Artya Bye Bye Euro
Yvan Arpa of Artya once again illustrates his
peculiar brand of humour
with the Bye Bye Euro. This unique piece features shredded Euro notes on the papier mache dial. The press release is a gem and worth reading for its hilarity (text in bold for emphasis):
The creative Brand ArtyA launches a tribute to "the sommet de Bruxelles 2011" to announce the end of the Euro currency.
This unique Watch called "Bye Bye Euro" has a hand manufactured dial using real Euros passed in a shredder, the case as well has gone through an exclusive crushing process in the ArtyA Art & Workshop in Geneva, Switzerland.
The ArtyA 1/1 "Bye Bye Euro" is powered by a high end Swiss automatic movement and the strap is braided kevlar to better absorb shocks.
Sarkozy, Berlusconi, Papandreou and Merkel are invited to buy one in order to remember their dreams.
It is available on the Artya site for CHF5900 with tax.
-SJX
Back to top.
---
You may also enjoy these.