Collection Of 4363 Swatch Watches Brings In US$6.6 million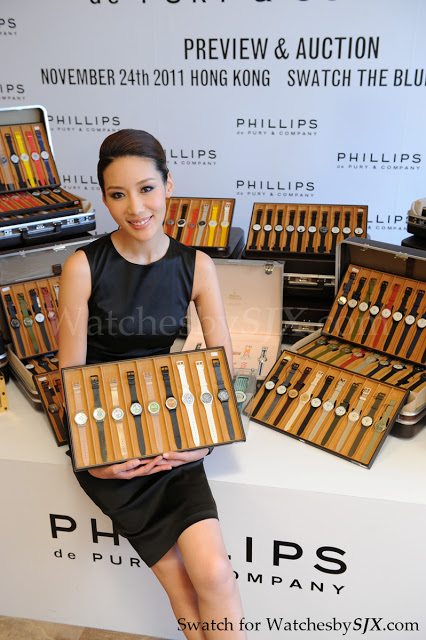 A couple of days ago a 4363 piece collection of Swatch watches sold for HK$51,707,500, or about US$6,641,414. That's about US$1500 per watch. This collection was put together by Swiss nationals Peter and Linda Blum, and included prototypes as well as watches created by artists like Keith Haring and Mimmo Palladino.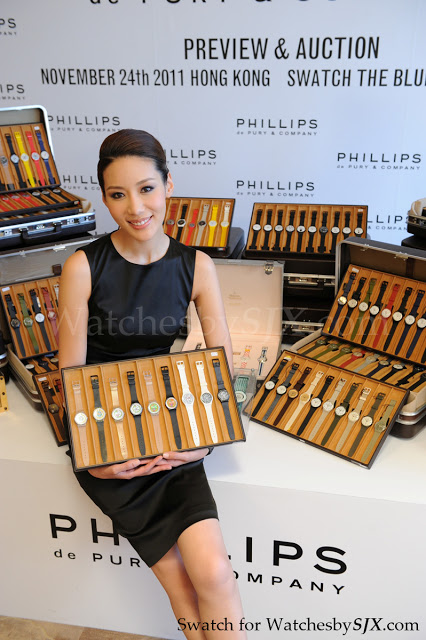 The sale was conducted by Phillips de Pury in Hong Kong. According to Swatch, the collection was purchased by a "very important mainland Chinese collector".
15 or 20 years ago Swatch was incredibly fashionable and desirable, with overnight queues for its limited editions. The brand has lost a lot of momentum and cachet – there is so much competition in the fashion watch segment – so this is an interesting result.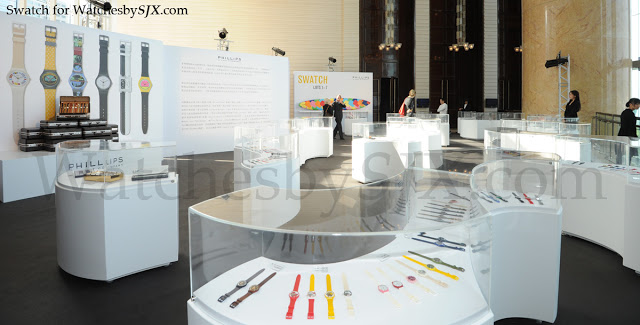 The auction preview at the Four Seasons in Hong Kong
That being said, Swatch is a brand with much potential for a revival; the brand is still world famous and cool. I have heard rumours that it will soon introduce some interesting mechanical timepieces. I'll be watching closely. – SJX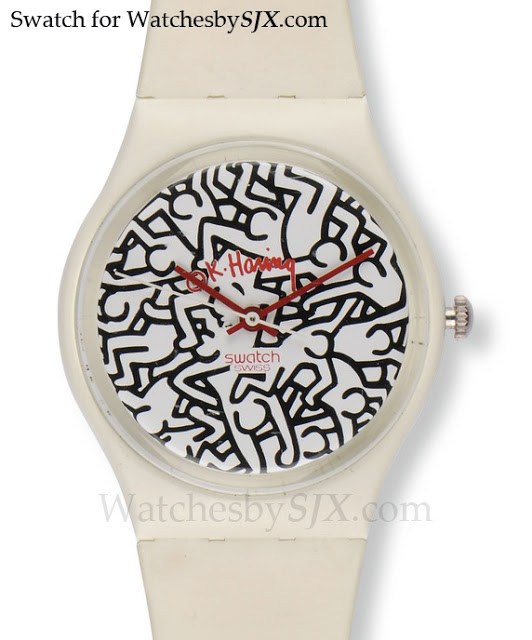 Keith Haring "Orgy"– Prototype – 1986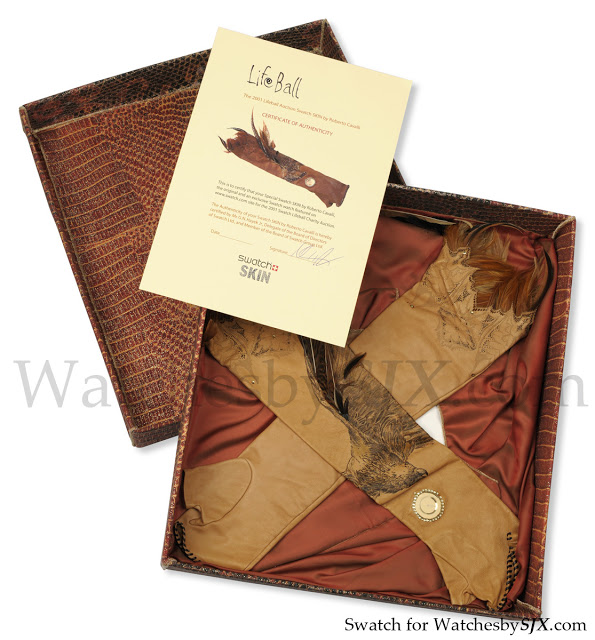 Roberto Cavalli – Lifeball Vienna – 2001, unique piece
Back to top.
---
You may also enjoy these.