The Citizen Eco-Drive Satellite Wave is ultra-cool, with live photos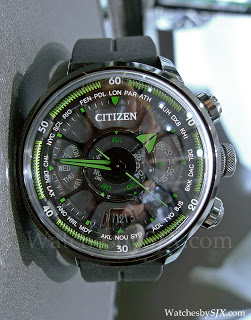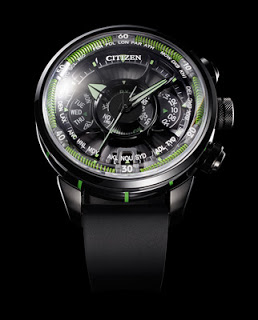 Citizen Eco-Drive Satellite Wave
The Citizen Eco-Drive Satellite Wave, the uber-cool wristwatch that synchronises with GPS satellites, meaning it will be synchronised to the correct time anywhere in the world, as long as a signal can be received. It was launched at Baselworld 2011 with a price of JPY336,000 (about USD4300) and is just being delivered now. Citizen presented an anime video for the launch of this watch (available at the end of this post) and this really looks like something from a sci-fi cartoon.
I recently saw one courtesy of a friend and it looks a lot better in the metal. It is an immense 48 mm but not especially heavy, despite being DLC steel and ceramic. And because of the look of the watch, the enormous size works for the design and feel. Dial and case quality is truly outstanding. You'd think a watch like that would look and feel like a toy but the build is fantastic. The black lattice over the solar panels – fully charged it runs for 2.5 years – and calendar discs is beautifully made. Notice the massive pushers and crown as well; see the well machined knurling on the crown. The external components are top notch. In addition to the time signal function it has a perpetual calendar and world time. Without the time signal it runs +/- 15 seconds a month.
Admittedly this is an super high tech electronic watch but it is immensely impressive. I have been told it is selling briskly (it is limited to 990 pieces) but I hope I can lay my hands on one. – SJX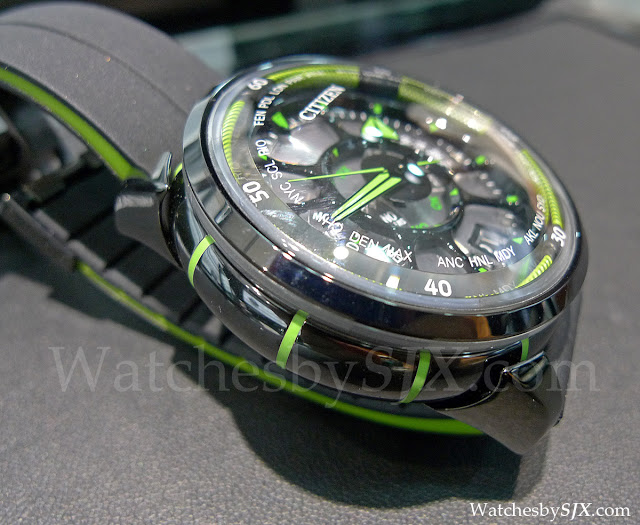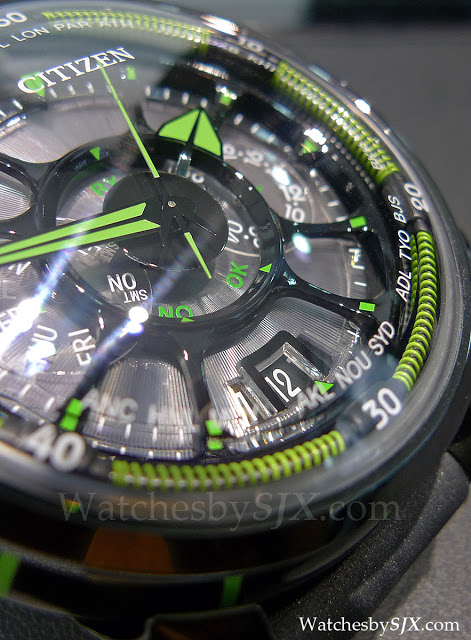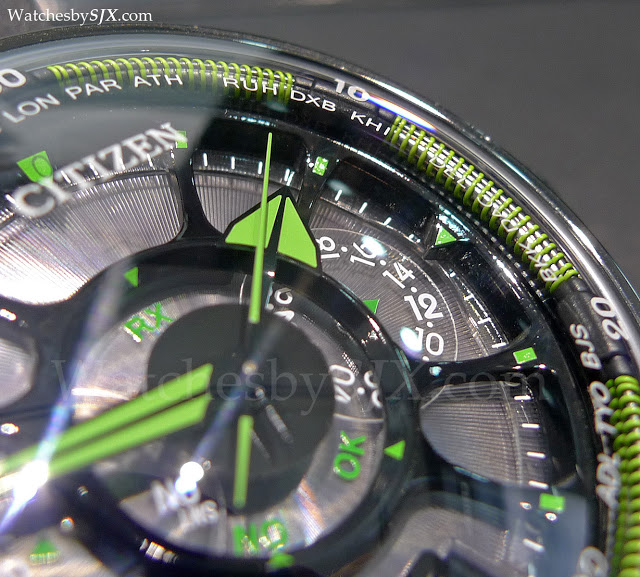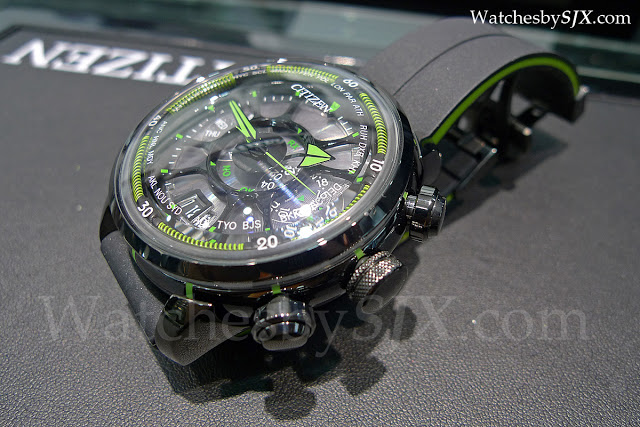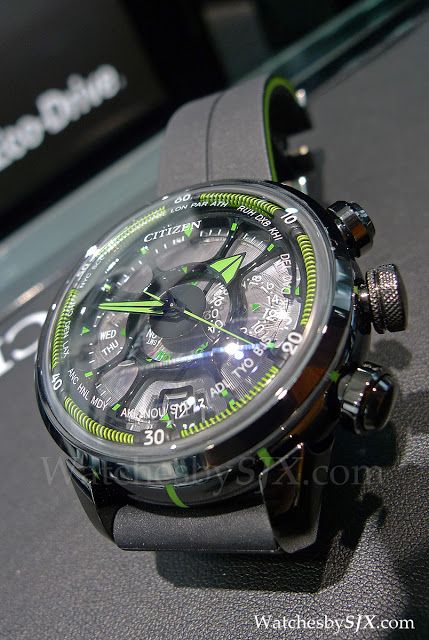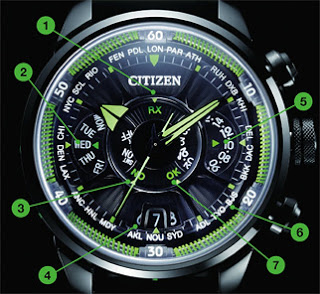 Citizen Eco-Drive Satellite Wave 1. RX: receiving radio waves 2. Weekday, daylight saving time ON / OFF 3. NO: Radio reception failure 4. Date 5. Total 24 6. Notations City 7. OK: Radio reception success
Back to top.
---
You may also enjoy these.