The Citizen Eco-Drive Satellite Wave and Appleseed XIII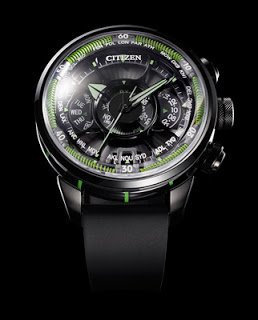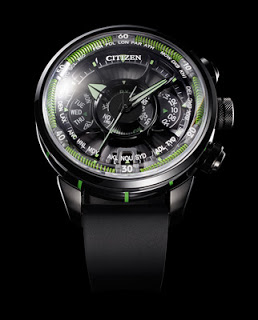 One of the most advanced and interesting watches shown at Baselworld 2011 was the Citizen Eco-Drive Satellite Wave which was presented with its own anime trailer created together with the creators of Appleseed XIII.
This watch receives signals from the closest of 24 navigation satellites orbiting the earth, synchronising day, date and time. These satellites in turn receive their time signals from atomic clocks that broadcast the time via radio signals, which means the Eco-Drive Satellite Wave will be ultra-precise. This makes the Eco-Drive Satellite Wave more useful than regular radio-controlled watches, since the Satellite will conceivably work any where on the earth. Because each of the 24 satellites makes one orbit round the earth once every 12 hours, the watch will always be able to receive a signal from the closest satellite, as long as it's in an open area.
Conventional radio-controlled watches like the type sold by Casio, Seiko, Junghans et al receive their signals via radio waves, which limits their use to the geographical area in which the radio wave is available. That limits their use to North America, Europe, China and Japan. Citizen also created a cool video trailer in collaboration with the makers of anime Appleseed XIII which illustrates the concept behind the watch. According to Citizen, the video depicts: "Dawn breaks over Olympus, a solar-powered city of the future. Time signals stream down from space. The leading characters of APPLESEED XIII, Deunan and Briareos, sprint through the city. The hands of Eco-Drive SATELLITE WAVE on their arms move in unison as they receive accurate time signals from navigation satellites. Time signals stream down from space to every corner of the earth."

The Satellite watch case is steel and ceramic. Inside sits the H990 calibre, which is solar powered, hence the Eco-Drive moniker. It will be a limited edition of as yet undetermined price.
The rest of the Basel 2011 range from Citizen can be seen here.
Update Oct 2011: Live photos of one of the first Satellite Waves to be delivered – ultra cool, worth a look. – SJX
Back to top.
---
You may also enjoy these.