UR-110 ZrN Torpedo "Champagne Supernova"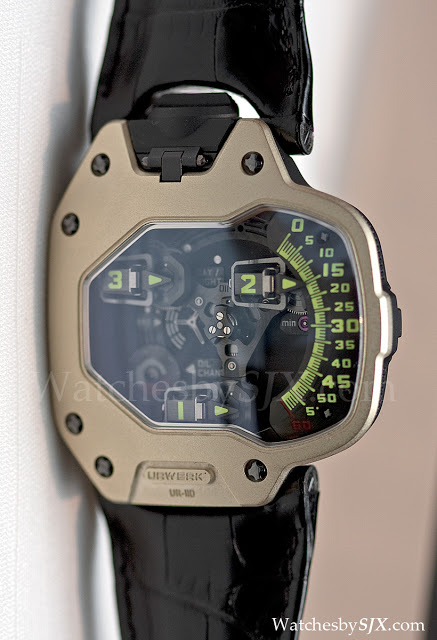 Just a few weeks after the launch of the UR-1001 Zeit Device pocket watch, Urwerk presents yet another new model, the UR-110 ZrN Torpedo "Champagne Supernova". This is a variant of the UR-110 Torpedo first launched in steel and titanium during SIHH 2011. This watch gets its name from the pale gold Zirconium Nitride coating on the front plate of the case.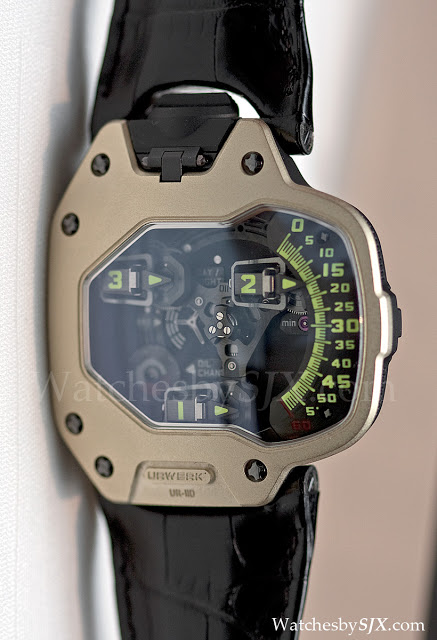 Zirconium Nitride is a ceramic coating with 2000 Vickers hardness. Urwerk says the "ZrN coating is vapour-deposited over the sandblasted steel bezel." I saw the prototype during the launch of the UR-1001 and it looks sharply different from the other UR-110 versions. The gold top on the black titanium base makes the watch seem slimmer and slightly more refined. This is the most appealing UR-110 in my opinion. Mechanically this is like the regular UR-110, with the hours displayed on satellite cubes and the minutes on the track on the right side of the dial. This is a limited edition of 12 pieces – "rare species" as Urwerk terms them – available at Chronopassion in Paris, London's Marcus on Bond St, The Hour Glass here in Singapore, and Westime in LA. – SJX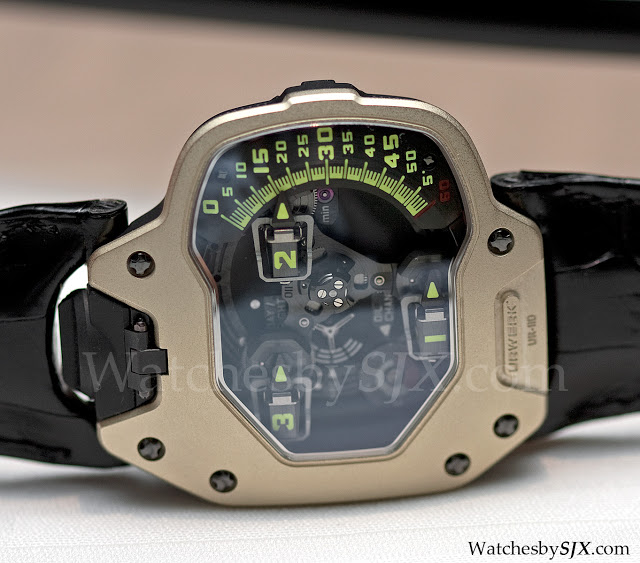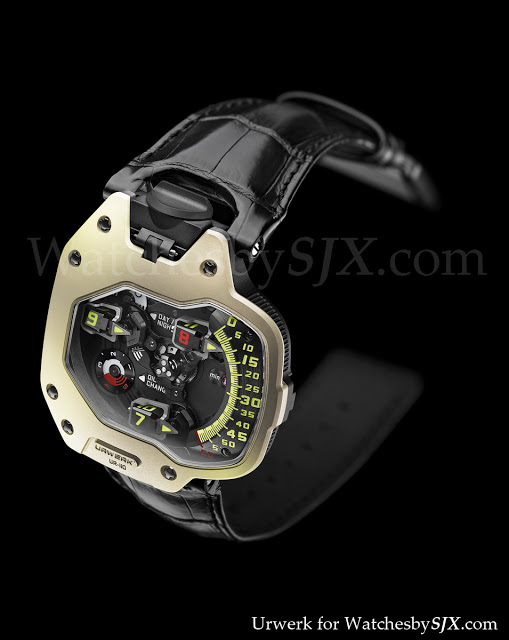 ---
You may also enjoy these.