The first modern minute repeater from Glashütte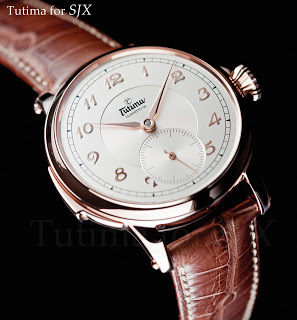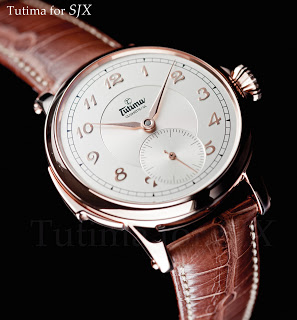 Tutima Hommage Minute Repeater
The first modern minute repeater from Glashütte comes not from any of the established high-end watchmakers, but from Tutima. Better known for its military chronograph that was once issued to NATO pilots and its remake of the Luftwaffe Fliegerchronograph, Tutima just opened its new factory in Glashütte earlier this year, joining Lange, Glashütte Original and Nomos. But more interestingly, along with the new factory Tutima also announced the Hommage Minute Repeater, the first minute repeater from Glashütte.
Rumour had it that Lange had a repeater in the works, but nothing was shown at SIHH 2011. So the first repeater from Glashütte emerges from an unexpected entrant.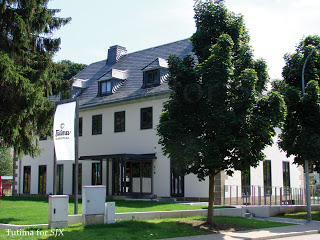 The Tutima manufacture in Glashütte
The Hommage cal. 800 Tutima repeater has all the elements of a high-end German watch – gold dial, frosted three-quarter plate, jewels held by chatons and a hand-carved relief on the balance cock. Tutima says all the movement parts are finished by hand and based on the stock photos this appears true – the finishing looks to be of a very high standard.
Two elements, however, appear out of sync with a generally high quality finish – the rounded heads of the screws holding the chatons and the teeth of the ratchet wheel of the barrel. They don't seem as well finished as the rest of the movement, but this is a stock photo so it's speculation at best.
The repeater is a limited edition of 20 in gold and 5 in platinum, priced at €168,000 and €179,000 respectively. There is the option of an open dial (shown below) or solid dial. That is about the going rate for a high-end repeater, but certainly many orders of magnitude over the current average price of Tutima pilots or military chronographs. Nevertheless Tutima should be commended on its achievement. – SJX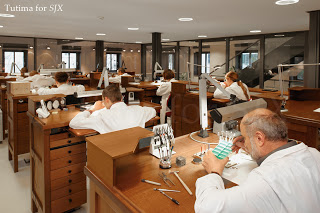 Movement assembly in the Tutima manufacture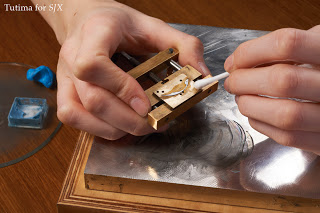 Black polishing on a tin plate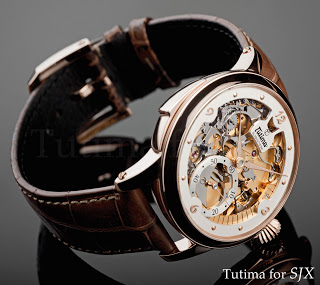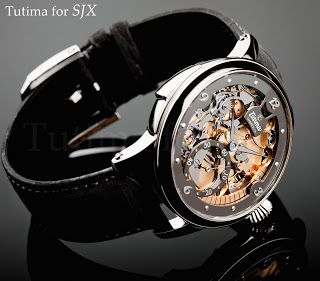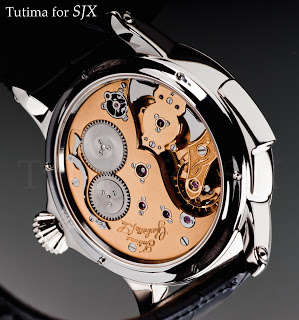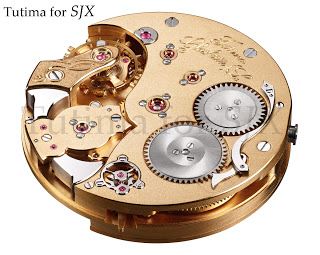 The Tutima Hommage cal. 800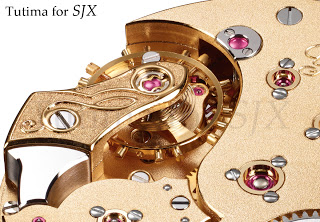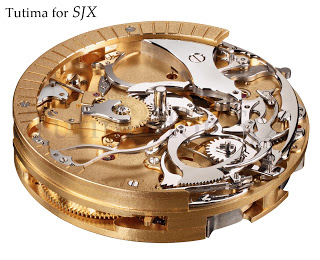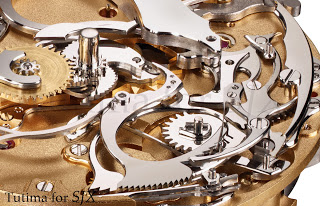 Back to top.
---
You may also enjoy these.