Comparison: Patek Philippe World Time ref. 5131 cloisonne dial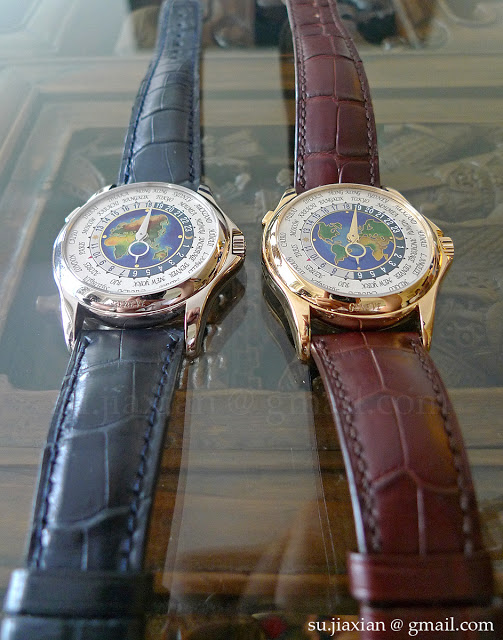 The Patek Philippe Ref. 5131 World Time with cloisonne enamel dial is one of the most sought after current Patek models. It is inspired by the Patek world time watches from the 40s and 50s with the distinctive Louis Cottier mechanism. Several of these Patek world timers have sold for world record prices at auction.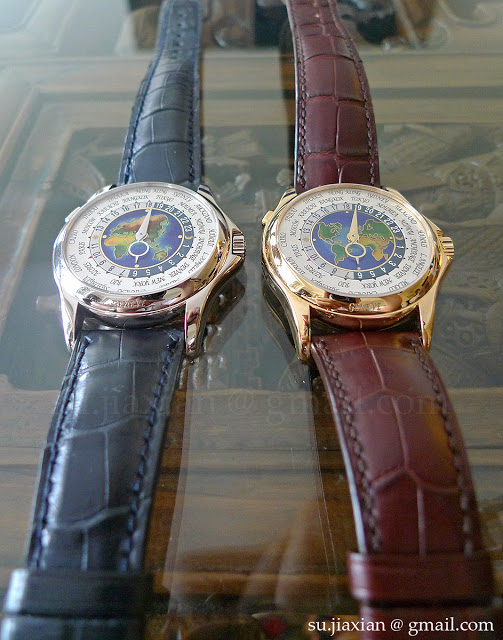 Patek Philippe Ref. 5131G (left) and Ref. 5131J
Two versions are available, the yellow gold 5131J which was introduced in 2008, and the white gold 5131G which came a year later.
The yellow gold 5131J depicts the Americas, Europe and Africa on the cloisonne dial, while the white gold 5131G has Europe, Asia, Australasia and Africa.
Each has its strengths but I give the 5131J an edge in terms of visual attractiveness – yellow gold works better with the cloisonne dial – though the colours on the 5131G dial are more vibrant. I dislike the tasteless bezel engraving on both watches though. Here is a pictorial comparison of these two rare timepieces. More detailed photos and personal thoughts to come later. – SJX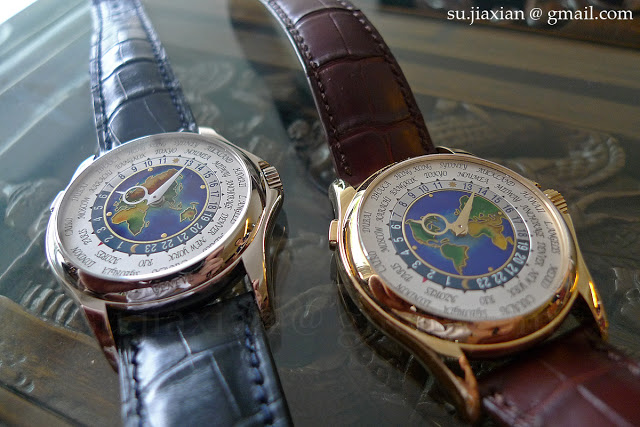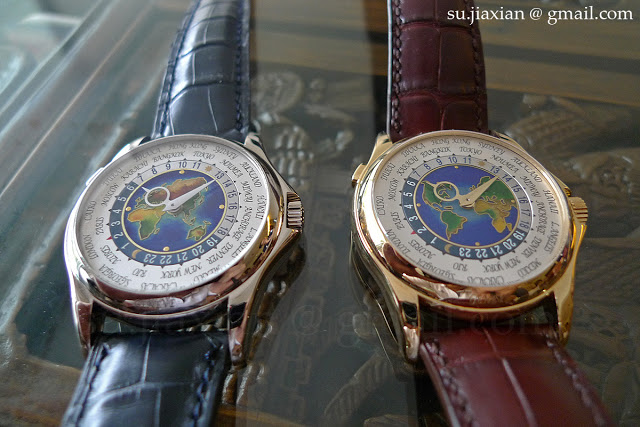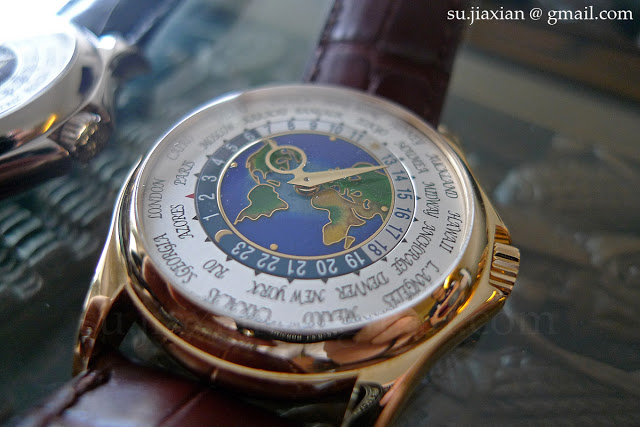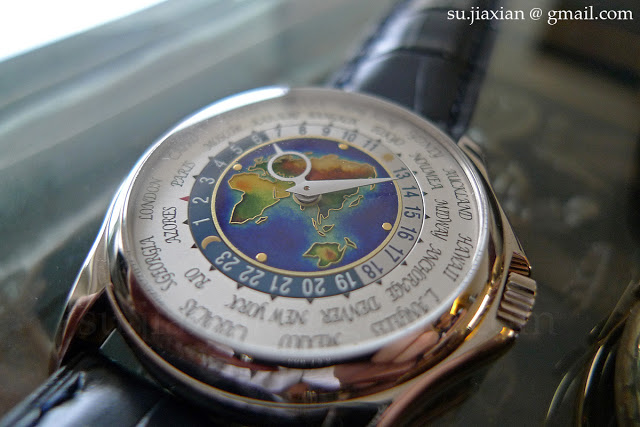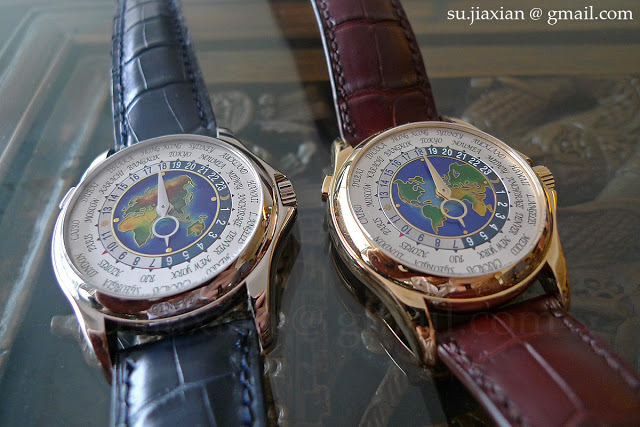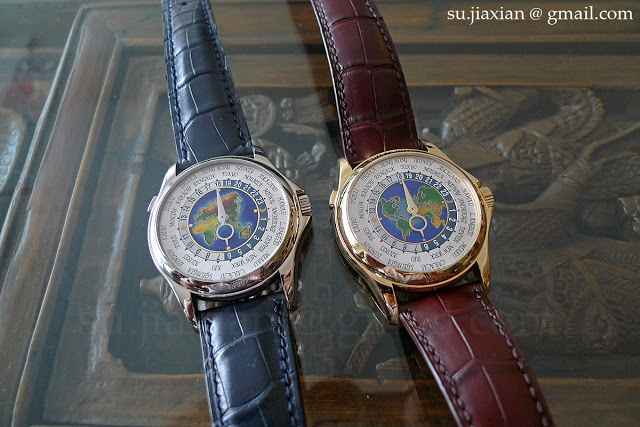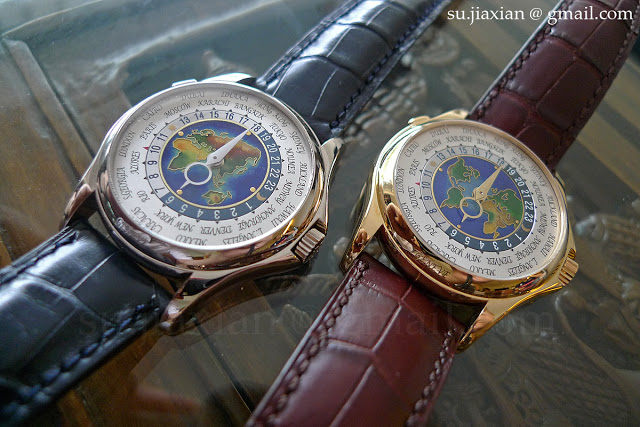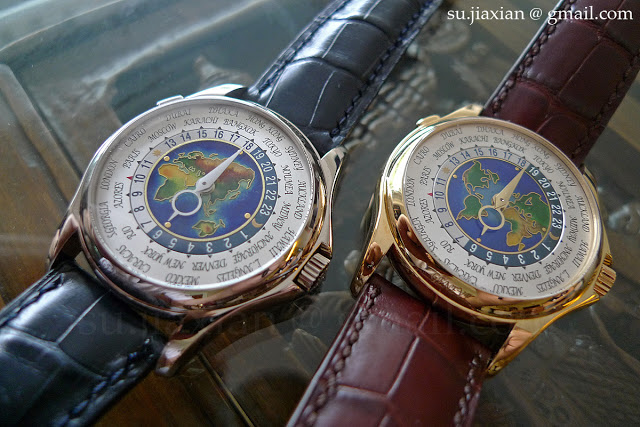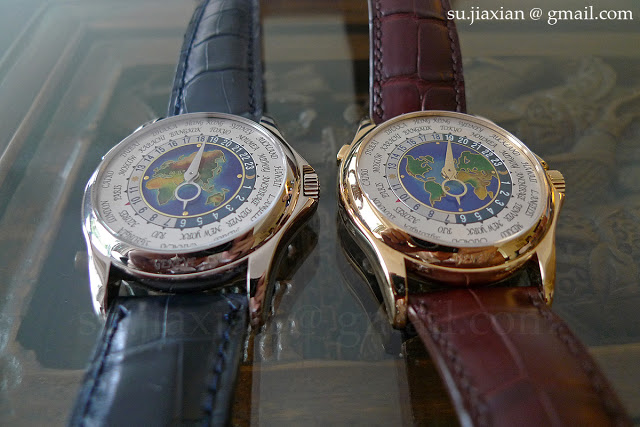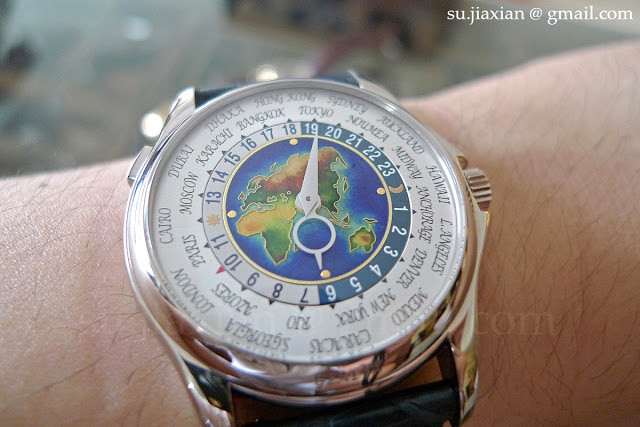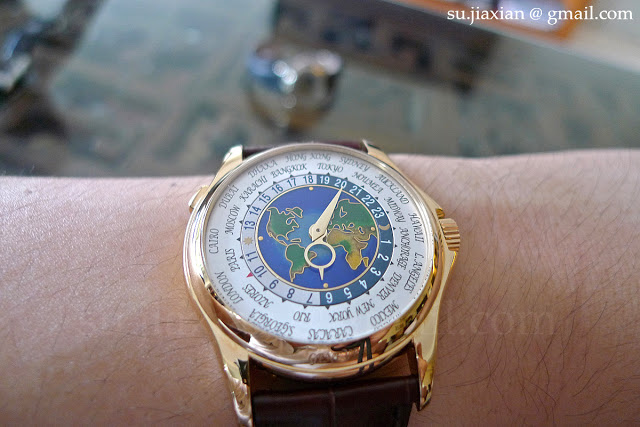 I have the book by Leonardo Arte and it's a beautifully illustrated publication with lots of large photos of vintage Pateks.
Back to top.
---
You may also enjoy these.