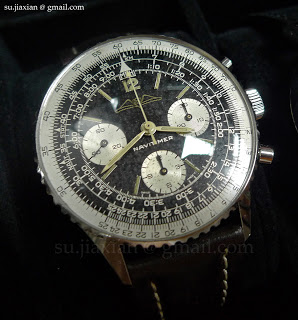 I was at the bank recently and had my camera with me. Even though these two watches are very different, they are arguably iconic in their respective genres. They sit amongst some others in the vault, I rarely wear them but will never sell them. The first is a Breitling Navitimer Ref. 806 from 1964 or so, the second a 1985 Rolex Submariner ref. 5513. The Breitling still possesses its original dial in excellent condition and it has the less common AOPA (Aircraft Owners and Pilots Association) logo dial. I've had this about 10 years and recently had it restored by Breitling guru Mark Heist. Inside sits a Venus 178 column wheel movement. This is a classic chronograph from an era of classic chronographs.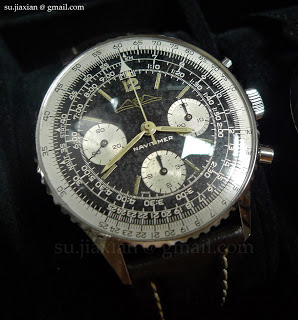 The other is a Rolex ref. 5513 with glossy dial. Rolex purists prefer the earlier matte dials, but this specimen is in incredible condition, never polished and complete with original warranty dated Christmas 1985. And it has important personal value to me.
When watched James Bond with Roger Moore wearing a 5513 I told myself I had to have one of these. Now I this, as well as the modern successor 14060M. The next one will have to be a matte dial 5513 or 5512, or if I am very optimistic the 5514 or 5517.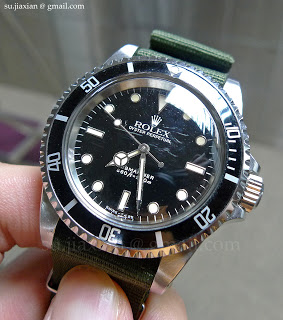 There are collectors who will insist, with good reason, that watches are for wearing. But I rarely wear these or my other vintage watches, especially because these two in particular are in fairly good condition.
– SJX
Back to top.
---
You may also enjoy these.