Interview: Rexhep Rexhepi, the Independent Watchmaker Thinking of the Long-Term
Reflections on the meaning of being independent.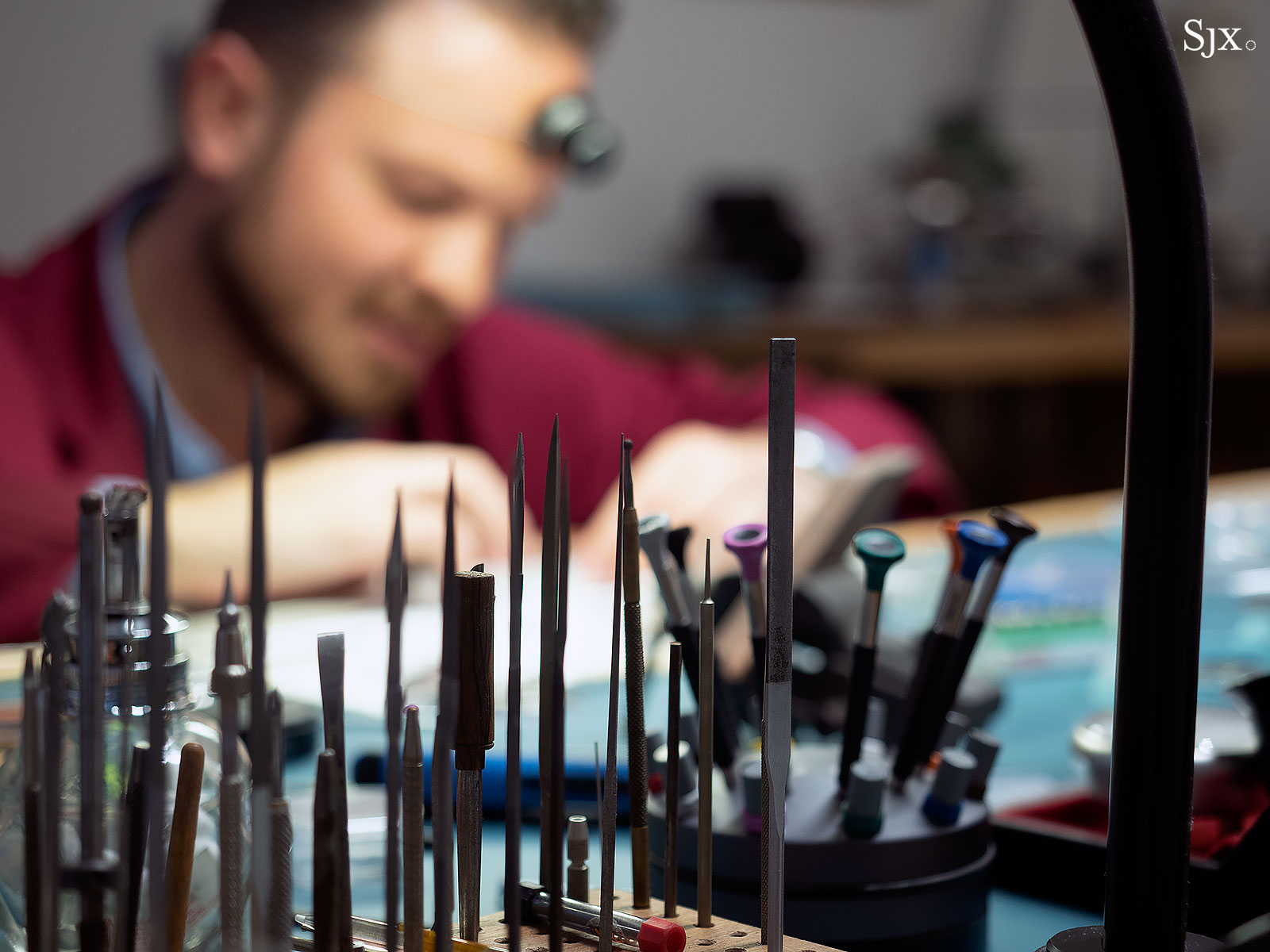 Rexhep Rexhepi is certainly a star in independent watchmaking, particularly in the last three years as "indies" have become fashionable, leading to a proliferation of brands and spike in prices. But like the recent popularity of independent watchmaking as a whole, Mr Rexhepi's success is relatively recent and its longevity has yet to be proven.
Now just 36 years old, Mr Rexhepi founded Akrivia in 2012 before starting to make watches under his own name when he debuted the Rexhep Rexhepi Chronomètre Contemporain I (RRCC I) in 2018.
Does he have what it takes to become a great watchmaker in the decades to come? I sought to find that out by uncovering his motivations and vision during his recent visit to Singapore.
The interview has been edited for clarity and length.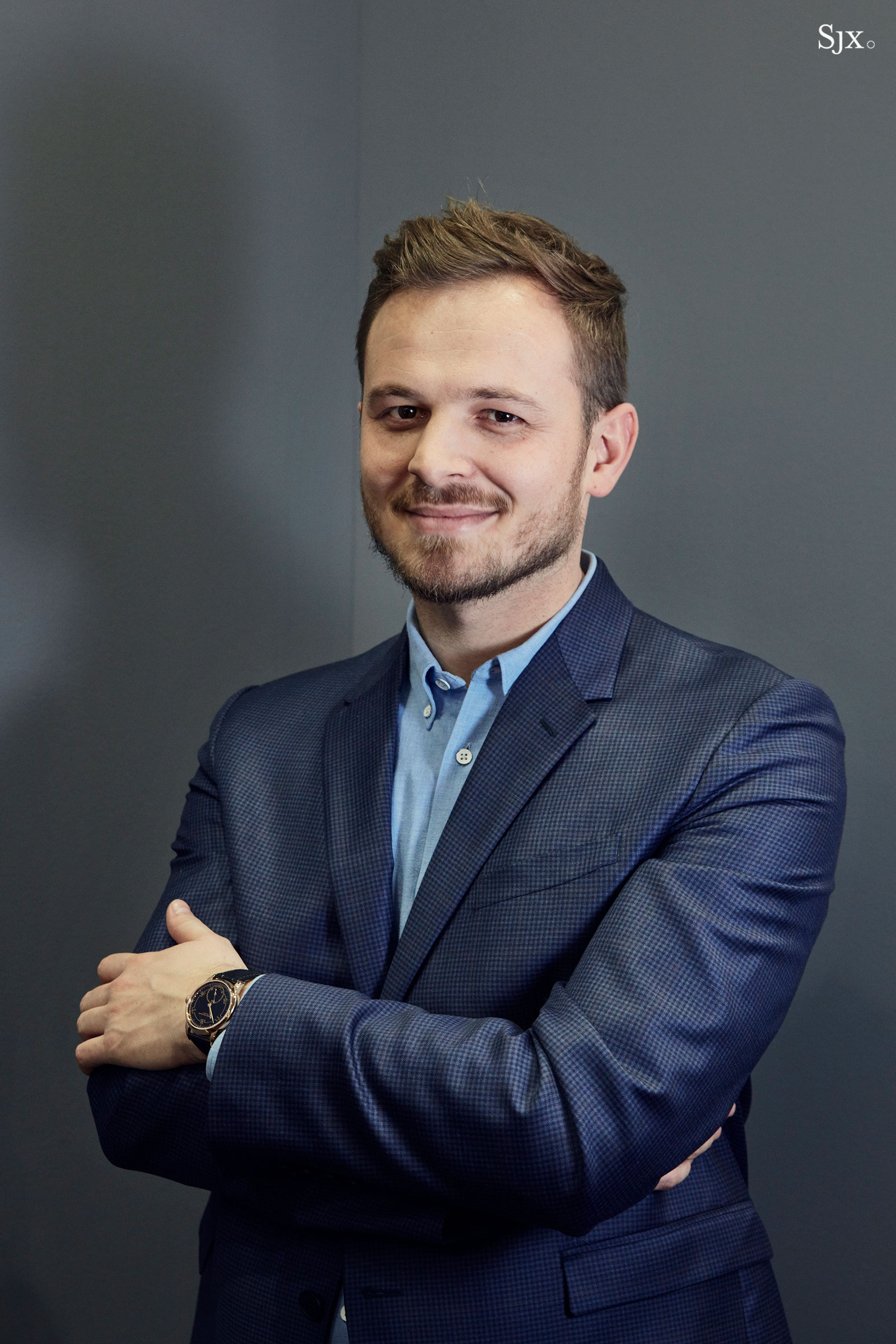 ---
SJX: Your RRCC I sold for almost US$1 million at auction in May. How does that make you feel?
Rexhep Rexhepi (RR): Honestly, it's always strange because I never really expected this. As a watchmaker that you want to control everything, even all small details, but unfortunately I'm not able to control that. It happened and I can't do anything about it.
I feel a little more pressure because people expect more now. I'm also afraid that people will change their minds [about my work]. I don't want to change what I want to do and I don't want to attract more people who want only to invest in my watches. I worry about that.
But again, I know that maybe the market will not stay like this, but we try to not think that much about it.
SJX: Do you think that this helps you or makes things more difficult?
RR: I think it will help us because I think we'll have more interest, but at the same time, I have to choose the real client, someone really wants the watch.
Imagine we some clients that really want the watch but instead of choosing them, we're choosing another client and he sells the watch immediately. How will the real guy feel about it?
So, we have this pressure. We want to have the right people – it's long-term thinking for the brand. If I wanted to make money easily I would give watches to my family and they can sell at auction. [laughs]
SJX: So now there was a gap between the retail price of RRCC and the recent auction value. So why don't you increase the price?
RR: [laughs] I think this will be the choice of many people, but I have to come back to reality. I'm a watchmaker and we do it like this: you're trying to calculate the cost, this your cost, and you're trying to make some margin on it.
I want to stay like this. I am happy with what I am doing, so let's keep it like this. I'm 36, so I should not be in a rush for anything. Fortunately today we don't think about doing it just for money. It's more about achieving something that I can be proud of.
SJX: But there are watchmakers charging over CHF400,000 for a time-only watch and selling them easily.
RR: For me, I can't charge that. We have to be reasonable. I can understand that in art, you have paintings where value is hard to know. But in watchmaking, I think it's different because it's an instrument at the end.
But again, I don't know. To pay CHF400,000 for a watch with hour, minute, and seconds is a lot. Maybe I should not say this, but I can understand that some collectors, if they buy just one or maybe a few watches, they will buy at this price.
SJX: Who are your role models in how you develop your brand? Who do you look up to?
RR: Kari Voutilainen and François-Paul Journe.
Kari, because now he builds more and more things like in-house. He does dials, cases, and things like that, which is nice.
I want to do that as well but more for myself instead of supplying to others, in order to have more possibilities [in developing and making watches].
And Journe, because he always follows his own idea, he has a proper style, and he always respects historical watchmakers and tries to follow the tradition.
SJX: One of your early jobs was at Journe, but also you worked at BNB Concept. You started in watchmaking at a crazy time for business. BNB was making all the crazy and silly complications, then everything went downhill. You have seen almost two cycles, up, down, and up again. What have you learned from that that?
RR: I remember when I joined BNB Concept the company was at a high. It grew to the 180 people at the maximum, but when I joined we were just 20 people or so. It was quite an incredible expansion.
I think in life we have ups and downs, so it is very important that we remember that. You have to learn to go slowly.
But I also realised that at this moment we live in, it is kind of the same, because I can see we have more and more brands coming out with this kind of crazy projects.
This moment reminds me of the past, but I believe that maybe the trend is different today. Now more collectors are much more into independents. At the same time, in the past it was a different type of independent that was successful, those more focused on design.
SJX: Many watchmakers and brands that are popular today do simple watches with very nice finishing, similar to you. But unlike you, often such finishing is outsourced to relatively low-cost suppliers in the Vallee de Joux. In your opinion, how much of a watch you can outsource in terms of finishing, construction, and development? How much do you have to do yourself for it to have soul?
RR: The more you're doing in-house, the more it's your own product, the more you have freedom. This is why we're trying to do more and more things in-house.
Today we do more in-house and our watches are more artisanal than when I started the brand. Usually it's the contrary for most watchmakers. I remember when I started I did less in-house and honestly, I believe those [older] watches had less soul.
When you rely on suppliers, you face different constraints. It's not your own constraints, but it's the constraint of the suppliers, what they can do or what they propose to you.
I will give you an example. When I did my own case some years ago, I did a drawing and I went to see a case maker. These guys had a stock of components, so they proposed a set of components from the stock and if I didn't take this standard component they charged me a lot. So in the end I had to go back to the standard component.
SJX: You mentioned you look up to Kari and Journe. Both of them are watchmakers. Today, there are many brands created by founders who are not watchmakers, instead they are constructors or engineers. Do you think there is a difference in the product or the spirit of the creation if somebody is a watchmaker or constructor?
RR: If you're a watchmaker and you're looking at a watch, you can tell if it's a watchmaker or designer or constructor that did it. This is why when you look at Kari or Journe, you can still see the style that doesn't follow the times or fashion.
The watchmaker will make and when you craft something yourself, you see a little more soul than when someone is just drawing. I really believe if you draw and then you make, you have a different perspective of what it should be. It brings more soul. If I see a watch from Kari or Journe, I can see that they have something to say.
SJX: Even before Kari and Journe, the famous, great, or successful independents were all watchmakers. George Daniels, even Franck Muller…
RR: And they had their own proper style. They believed in something, which can be a constraint as they are not able to change the style because it becomes part of you. It is your education and you stay like this. You can evolve but not that much.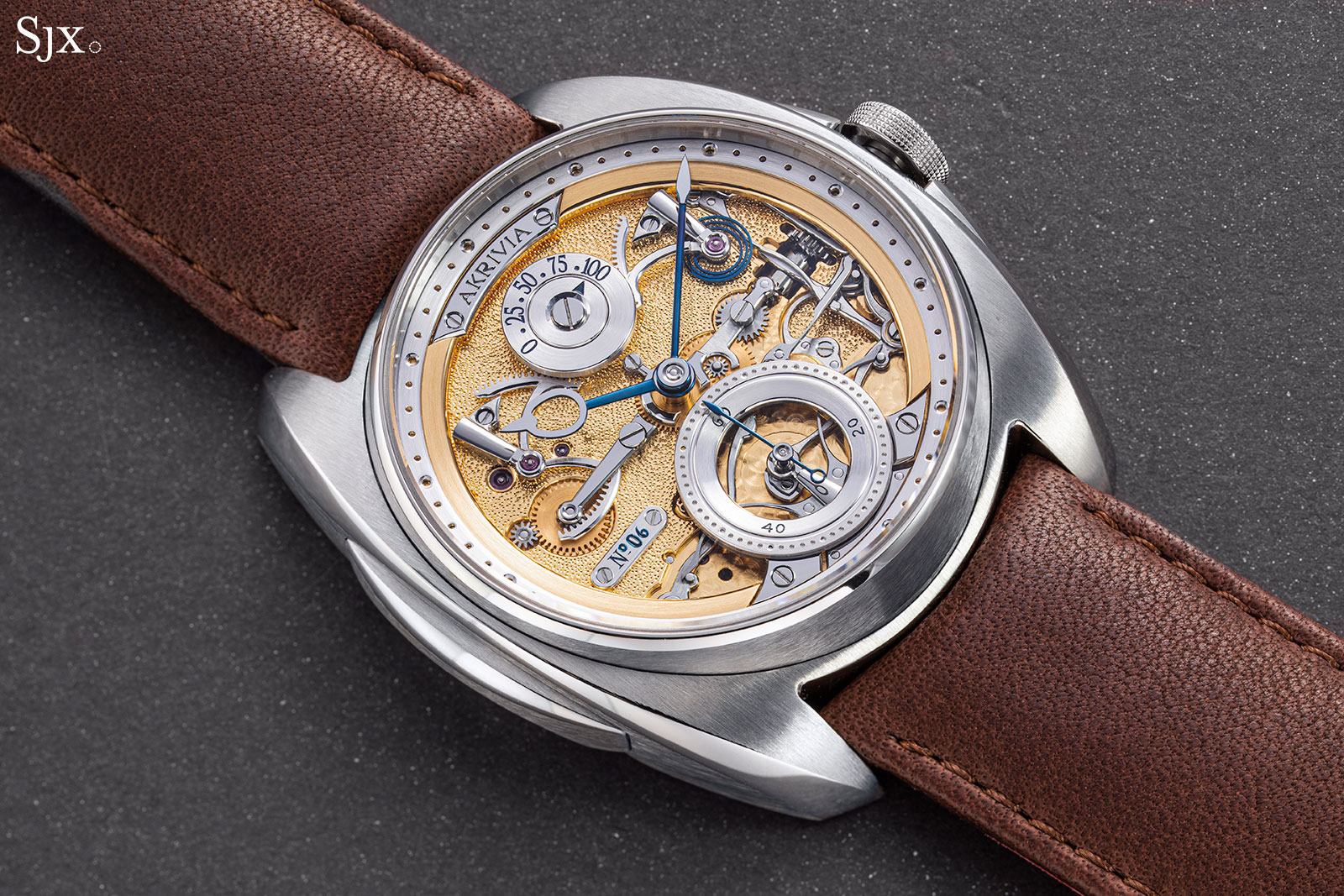 SJX: You are a watchmaker and you were young when you founded your brand. What do you think you have to do to bring the brand to where you want to be?
RR: If I look at Kari and Journe for example, they launched their brands at around 40 years old. I believe that between 25 and 40 is when you learn a lot and you build yourself. So I think I still need to develop my style, to know who I am as a watchmaker, to be perfect.
SJX: Perfect?
RR: Perfect, as in to have the details that show my aesthetic, to build really my aesthetic. And after that to make enough watches to be able to have the confidence to try new complications…
SJX: So in order to create a great brand, a watchmaker needs to have a range of complications?
RR: I think so. My own dream would be to build a collection of complications and you don't have many people who achieved that, apart from Journe.
SJX: And also new complications…
RR: And new complications. Because today, if I did a simple watch with just hours, minutes, and seconds, I have to bring something more to that. Without that, it doesn't make sense for me.
If I created a new tourbillon, I can't just do a tourbillon. In the past the simple tourbillon was interesting because it was something I learned from at one time, so I did few and that's it.
SJX: Speaking of movements, Kari actually started his brand with vintage Peseux movements. Have you ever thought of using vintage movements?
RR: So vintage movements are always a pleasure to admire and work on. We also used some ebauche from BNB Concept and MHC.
SJX: Would you use actual vintage movements, like Zenith, Valjoux, Venus, and so on?
RR: I will not use any Valjoux or ebauche like that for sure. It depends what do you want to build. If you want to build a brand, I don't think makes sense to using vintage ebauches from Zenith or others. But I understand that at the start, you do this because it's easier and less risky.
If you want to build something important for the future, you have to do your own proper movement. When you create your own movement, you are proud of building something.
And for sure the effort is not the same when you build your own movement. When I did the RRCC I, I spent almost like three months to find a problem with the RRCC I movement. Now I look at myself and say, "You're a stupid guy. How can you not see it?" It was so evident, but this is how it is.
When you're creating a new movement, it's different challenges. This is why I always respect watchmakers that are creating their own movements.
---
---
You may also enjoy these.