Profile: Hannelore Lass, Watchmaker and Engraver
A journey through German, Swiss and Danish watchmaking.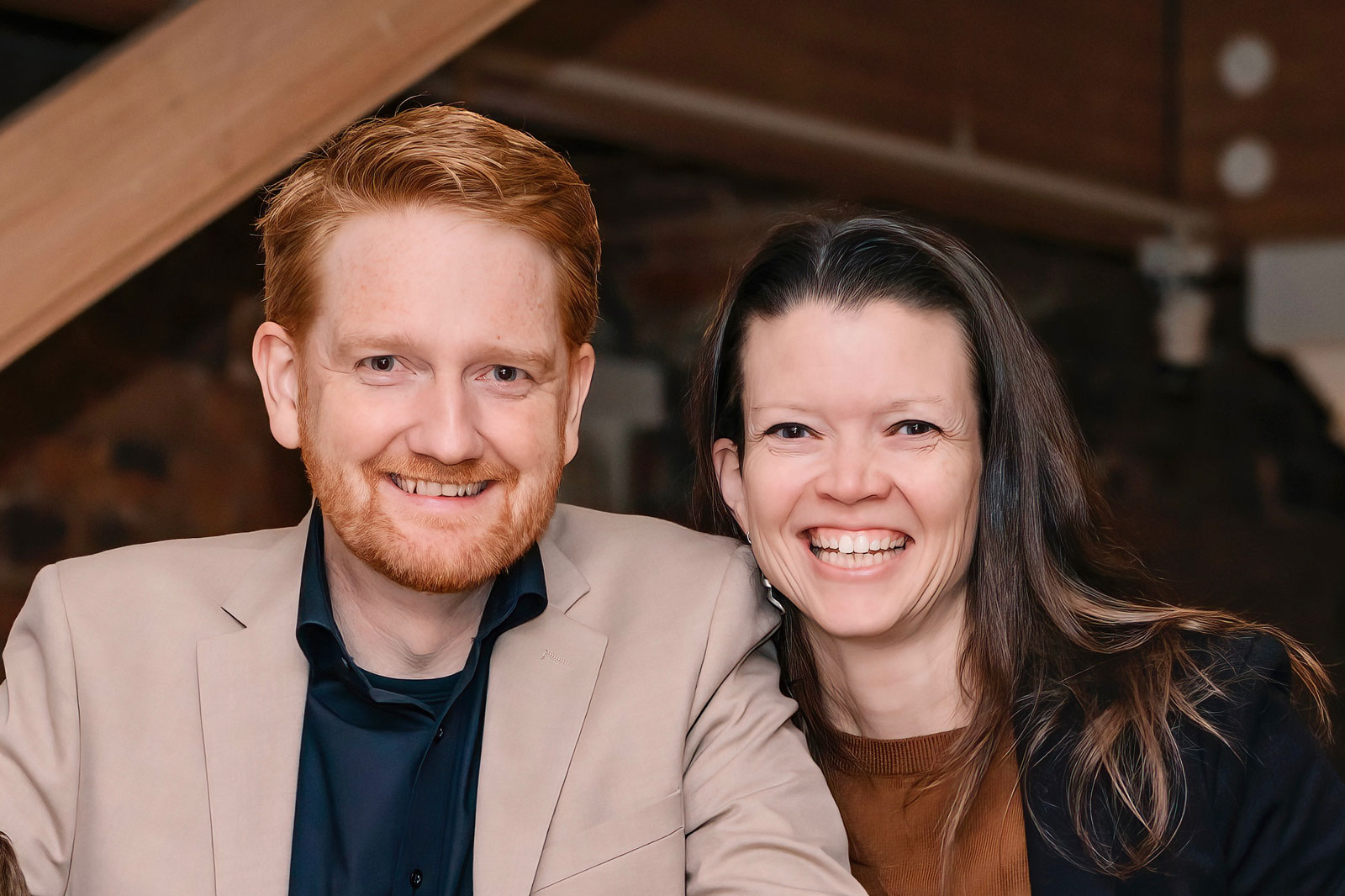 German-born Hannelore Lass has mastered the art of engraving, but she is also a trained watchmaker. Together with her husband, independent watchmaker Christian Lass, they live with their two children on the idyllic Danish island of Fyn, a two hour's drive west of Copenhagen. It is there that they created the 30CP, the time-only wristwatch that marked the debut of the Christian Lass brand.
Hannelore's career meandered through European watchmaking before landing her on Fyn. Having started her career at Sinn, the German brand best known for its "tool" watches, she would go on to become the in-house engraver for Vianney Halter, followed by a stint as a freelancer working with BNB Concept, before moving to Denmark with her husband to establish his eponymous brand.
The burin as a watchmaking tool
Crafts that concern the smallest of parts have always had a particular impact on Hannelore; the interaction of the hands with the very small was something that gave her extreme pleasure. So having finished high school, Hannelore considered watchmaking as a possible career. Living near Frankfurt at the time, she visit the Sinn, which is located in the city. It was during this visit that Hannelore experienced one of the defining moments of her life.
"During the tour, we were shown a gigantic cupboard brimming with small boxes full of minuscule parts," says Hannelore, "That's when I knew what I wanted to do!"
The experience led her to send an application to the brand to enrol in an apprenticeship.
"I got accepted for a three-year apprenticeship, but after that time was over I thought I should further my education," she explains, "At Sinn, we had the contribution of a specialised engraver that did the skeletonised pocket watches."
"When I saw his work, I was really fascinated so I asked my boss, [Sinn owner] Lothar Schmidt, if I could do a second apprenticeship with him. He said yes, but unfortunately, before I could start, the artisan passed away," Hannelore continues, "Since I knew that the goldsmith school in Hanau [a city a short drive from Frankfurt] also had an engraving course, I decided to apply."
Diving into the art of engraving
The first days of engraving class were a challenge. "In the beginning, you do your first couple of cuts, and you say, oh my god, I will never be able to avoid slipping the line I am doing. You must find the right angle, correct pressure, and counter pressure," she says, "But after a couple of weeks, you start to feel that maybe, just maybe, you will get there one day.
"Each time you work on a new piece, you still have to figure out how to best approach it, which tools to use, and sometimes you have to make a new one; it's a never-ending learning process."
Today, Hannelore can engrave on almost any metal, though some metals are practically impossible to work on. She tries to avoid a couple of hardened stainless steel alloys, as she does with titanium. Of course, gold, brass, German silver, or silver are excellent due to their relative softness, depending also if it's for engraving or relief work.
For Hannelore, the great mystery of past master engravers is how they accomplished the craft without magnifying glasses or microscopes. She theorises that maybe it was very shortsighted people doing that type of work. 
"It's fascinating when you look at particular pieces, like a few made by [Urban] Jurgensen, and the handwritten engraving of the maker's name looks absolutely perfect when looked at with the naked eye," Hannelore says, "But then when you look at it with a microscope, it no longer looks so amazing. It is an art by itself to make something so incredible when observed by the naked eye, but then when you zoom in, it reveals all its minute faults."
The Sainte-Croix years
When Hannelore was doing her apprenticeship at Sinn, the brand invited her to work at its booth during Baselworld, initially to serve coffee and open champagne bottles. But soon, her managers realised that besides Lothar Schmidt, Hannelore was the only person on site who could speak French.
"So I started to take care of some customers, showing them the collection and explaining to them the new models," she recounts, "When I had my first time off to go outside the booth and look around the fair, I got to the AHCI booth. And although not knowing anything about the makers that exhibited there, I got fascinated when I saw Vianney Halter's Antiqua. It was like love at first sight."
"I saw many things over the few days I had spent at the fair, but that model really stood out for me so much that I got a prospect from him and returned to the Sinn booth," she continues, "At that time we were about to organise a tour in Switzerland with the watchmaking school and I had been charged with some aspects of the organisation of the trip. So I collected my courage and went back to Vianney and asked him if we could visit his workshop during our trip. He said yes!"
The trip included visits to Philippe Dufour, escapement maker Nivarox, Audemars Piguet, and all the museums in the Vallee de Joux. But nothing could have prepared Hannelore for what came next.
"When I got into Vianney's workshop, I was in awe. I thought if I could work here, it would be a dream come true," Hannelore says, "So I asked him if I could come and do an internship when I was finished with watchmaking school. Luckily he said yes."
So what Hannelore expected to be just a year in Switzerland ended up being 14 years. "I thought of returning to Germany, but I realised that if you want to learn and work in this area, Switzerland is the place to be."
The plan while working for Vianney Halter was to do watchmaking and engraving, but Hannelore ended up concentrating on engraving. "Although I loved watchmaking, I also realised I was increasingly leaning towards engraving", she explains.
Until then, Vianney had always worked with artists outside his workshop for engraving, but with Hannelore being present, that changed. She started to do all the engraving work in the collection, which included the Antiqua, Classic Janvier, and much of the finishing work on the movements.
 Two years later, Christian Lass, her future husband, came to the company.
"I would have thought that while working in Switzerland, I would meet a Swiss guy, but it turned out to be a Danish one!"
For Hannelore, the time she spent working at Vianney's workshop was fantastic because it was really inspirational. It was a considerable change from Sinn where she was would get a case, dial, and movement, then put everything together, as well as doing after-sales service. 
"Considering its value for money, Sinn was an excellent company," she says, "But at Vianney Halter it was a different world altogether. We were doing everything in-house."
The next level with Olivier Vaucher
Hannelore stayed at Vianney Halter for four years. She would have loved to have stayed longer as she enjoyed the team and the atmosphere so much, but she wanted to do more than just engraving names and numbers.
"I especially wanted to work with relief, so I went independent for around two and a half years, during which I worked partially for the atelier of Olivier Vaucher. He was sending me a few pieces, but then I was working mainly for BNB Concept, which unfortunately went bankrupt in 2009," she says, "Fortunately, I knew someone from BNB Concept who was now heading the engraving department at Olivier Vaucher, so I asked if they needed someone, which they did. "
Hannelore ended up staying at Olivier Vaucher, a specialist in engraving and dial decoration, for eight and a half years before moving to Denmark with Christian Lass in 2018. Becoming an independent watch brand was a considerable step, but it allowed the couple to start working for themselves.
"It was at Olivier Vaucher that I grew the most as an engraver due to the extreme variety of projects they always had at hand. My boss at Vaucher always said that it takes at least ten years to become a reasonably good engraver, particularly if you work with different techniques," says Hannelore fondly of her time there, "But above all, I grew because I was part of a team of engravers and because you learn so much faster among good colleagues."
Presently Hannelore continues to work on the 30CP, the watch she helps produce and for which she designed the dial. But today, the pair share many ideas whenever they want to develop a new project, tweaking the most minute details, trying to achieve a perfect balance and coherence between everything.
The watch that will succeed the 30CP is already on Christian and Hannelore's workbench. As expected, it will be timeless but contemporary, but include a complication. As for Hannelore, she admitted to be preparing a small series of unique time-only watches on which she will have a free hand on finishing and engraving.
---
Back to top.
---
You may also enjoy these.