F.P. Journe Introduces the Chronomètre Furtif Bleu "Only Watch 2023"
A new movement and a first in several ways.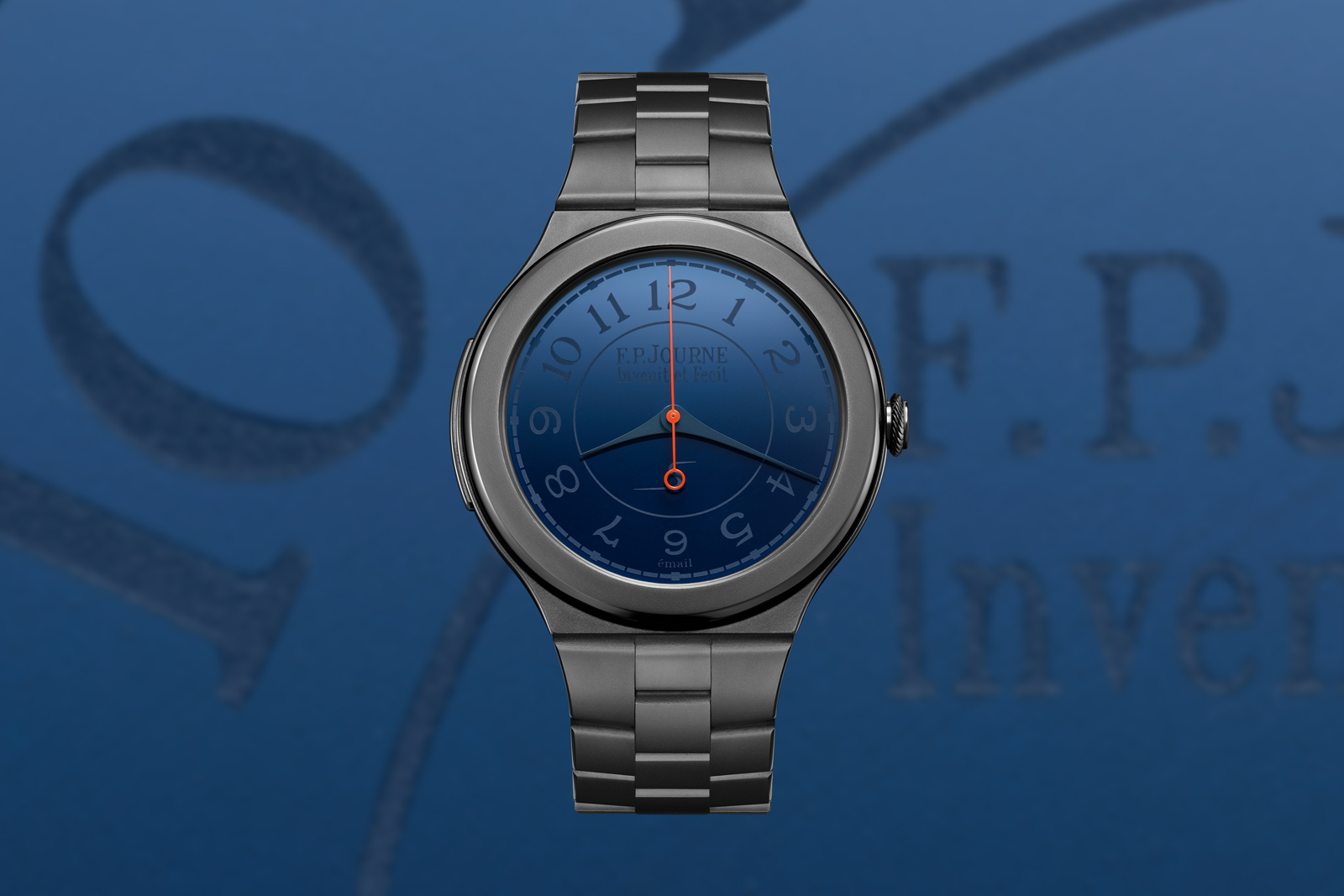 The Chronomètre Bleu has taken on somewhat of a cult status among the followers of F.P. Journe. So much so that it has leaked out beyond the brand's group of core supporters to become one of the most sought after watches on the primary and secondary market today. This year, for Only Watch, F.P. Journe has decided to revisit this popular design and reimagine it as the Chronomètre Bleu Furtif Bleu, which is also a debut for an entirely new calibre. 
Initial thoughts
While the Chronomètre Bleu is known for being popular among the wider watch community, F.P. Journe's LineSport models still divide opinion, so combining the sport watch case with the eye-catching dial of the Chronomètre Bleu is a bold choice.
Of course, as with everything that F.P. Journe does it is never completely straight forward, the dial on the Furtif Bleu is not a copy of what you see in the Chronomètre Bleu, instead it is translucent enamel with the numbers laser engraved for a matte finish. The one fault I can see with the design of these numerals is the oddly small "6" so as to accommodate "émail". This feels like it throws the balance off ever so slightly.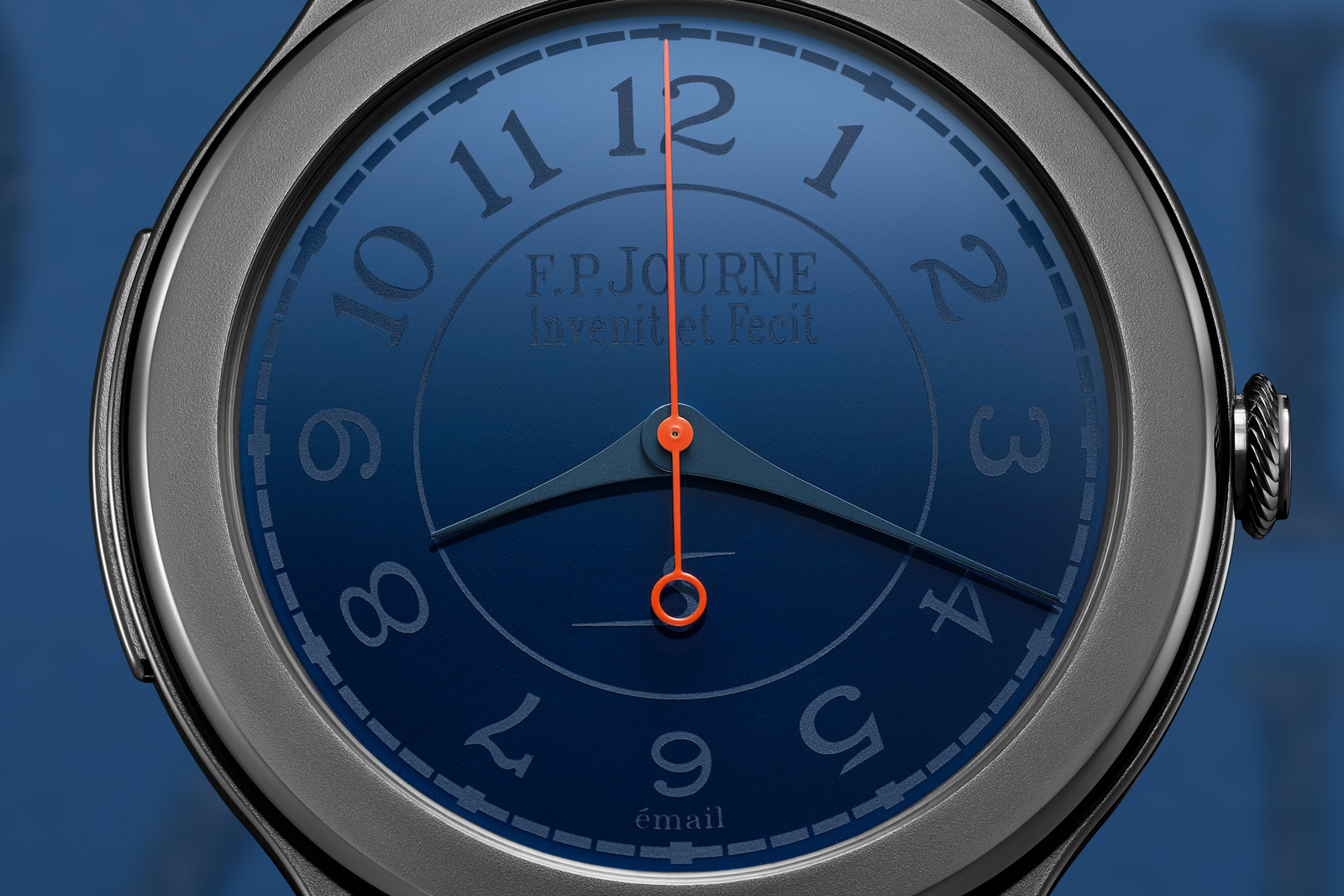 The aim of this watch appears to be to make it hard to read, with the very name of it making reference to it being difficult to read unless the dial is directly facing you. While the romantic view of this being that it makes telling time an entirely personal activity, it could also just lead to difficulty whenever in low light settings.
The choice to construct the entire case and bracelet out of tantalum is a fantastic statement by the brand. The material is notoriously hard to work with and gives a distinctive feel when handled. Using this metal for a bracelet hasn't been done since Audemars Piguet did in the 1990s with a few Royal Oaks (and those watches were always two-tone models of tantalum and another metal).
This watch will also be interesting for the technically-minded enthusiast. We don't get many new calibres from F.P. Journe and this one certainly doesn't disappoint. Evidently derived from the movement in the Chronometre Bleu (and Chronometre Souverain), this has clearly been designed for both form and function, with the power reserve and moon phase being placed at the top and bottom so as to keep the symmetry of this double-barrel movement. This new calibre shows clear signs of thought and effort in a time-only movement that could have the potential for much more.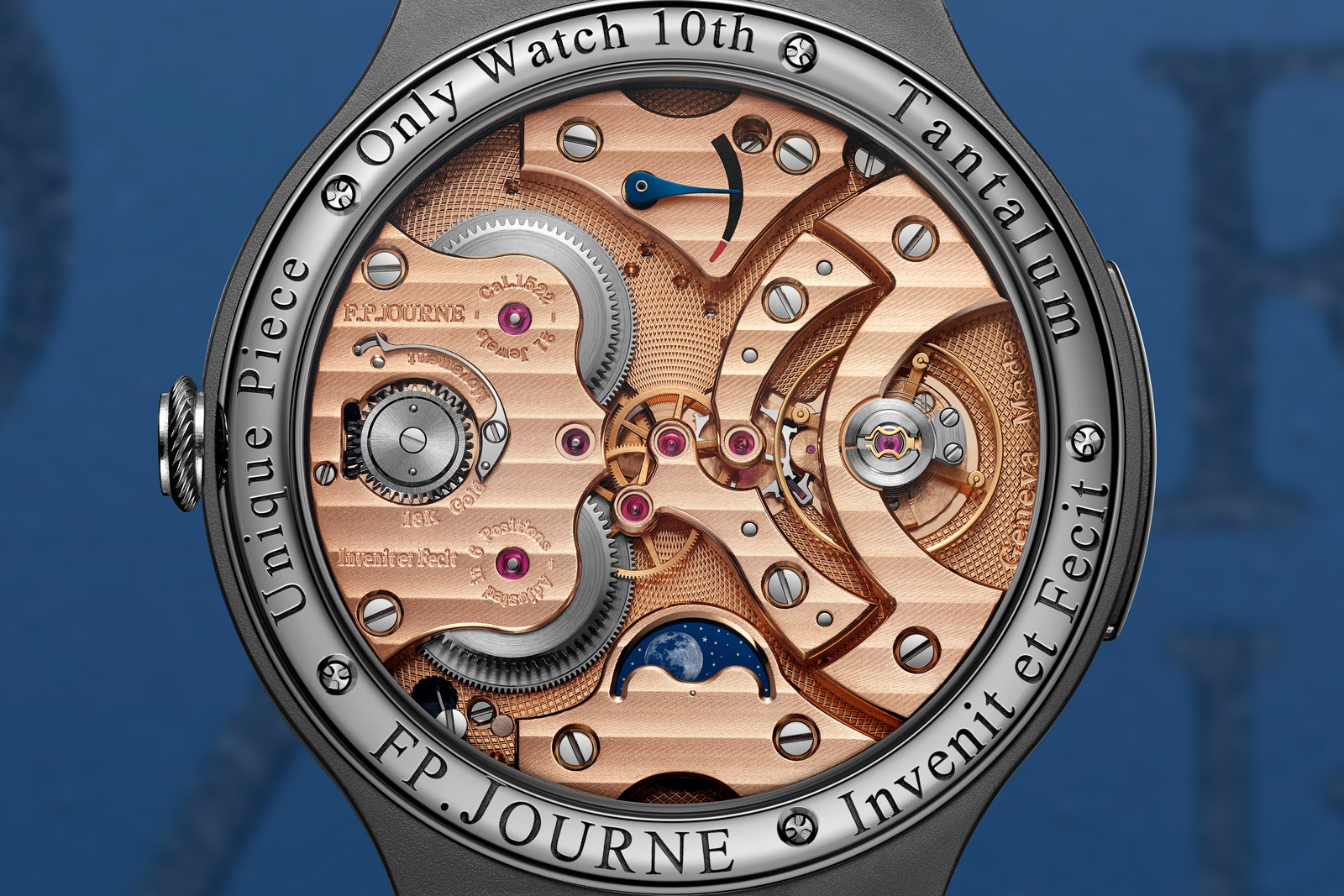 A new movement
The new hand wound cal. 1522 appears to be an exciting advancement for the brand and its features suggests that more could be built into it. Designed from the ground up, it will probably become a new base movement for an upcoming line of watches. It has twin barrels providing a power reserve of 56 hours, a power reserve and moon phase on the reverse, thus keeping the dial clear of clutter.
An interesting point of note for this new movement is that F.P. Journe has decided to, for the first time, include the seconds hand on the same pinion as the hour and minute hands. A development that is subtly surprising for followers of the brand, as it is the very first time the company has done a central seconds hand.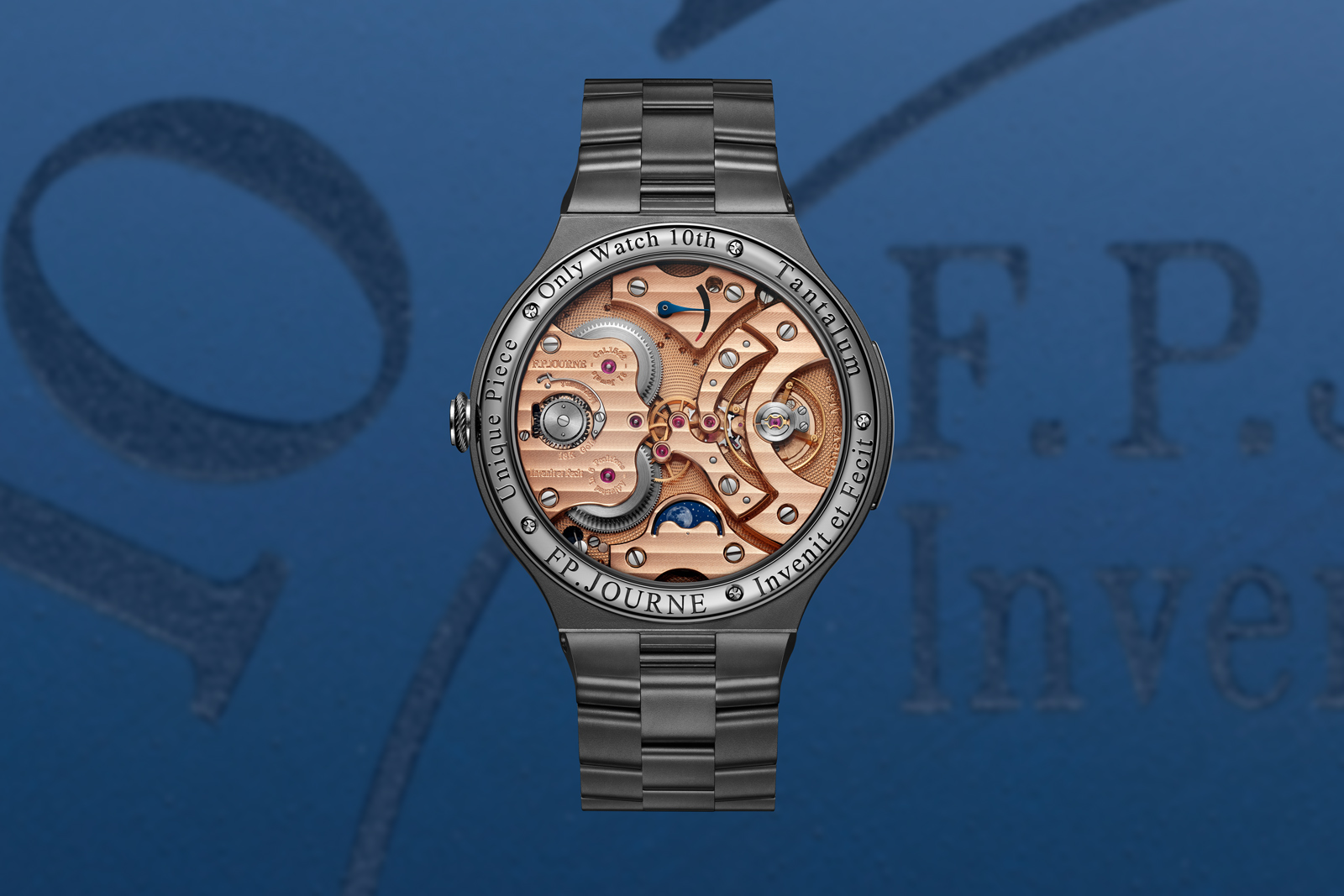 Speaking of this seconds hand, it has been covered in a vibrant orange colour, providing a direct visual link to the previous unique pieces that F.P. Journe has made for Only Watch that have always combined the colours blue and orange, amongst the trademark shades of the event.
The dial, produced in translucent blue grand feu enamel, have the Arabic numerals laser etched on to the surface to give them a matte finish that contrasts with the glossy dial. The LineSport logo is placed just above six o'clock, with the dial completed by the inclusion of a minute track around the outside. 
The case and bracelet are entirely made from tantalum, a tough, bluish-grey metal that is hard to work with but is scratch and chip resistant, while also being dense enough it feels like a precious metal.
However, it should be noted that if the case and bracelet are at all damaged during the preview exhibitions that happen before the auction, the brand has promised to replace them with a brand new set once the final bid is cast. A nice additional touch given how heavy handed some prospective viewers can be. 
Conducted by Christie's, Only Watch 2023 takes place on November 5, 2023 at Palexpo in Geneva.
---
Key facts and price
F.P. Journe Chronomètre Furtif Bleu
Ref. CFB 
Diameter: 42 mm
Height: 9.5 mm
Material: Tantalum
Crystal: Sapphire
Water resistance: Unavailable
Movement: Cal. 1522
Functions: Hours, minutes, seconds, power reserve and moon phase
Winding: Manual
Frequency: Unavailable
Power reserve: 56 hours
Strap: Tantalum flat-link bracelet
Limited edition: Piece unique
Availability: To be sold at Only Watch on November 5, 2023
Estimate: CHF220,000-440,000
For more information, visit Onlywatch.com.
---
Back to top.
---
You may also enjoy these.