Andreas Strehler Introduces the Strehler Sirna
A new, accessible brand by the noted independent.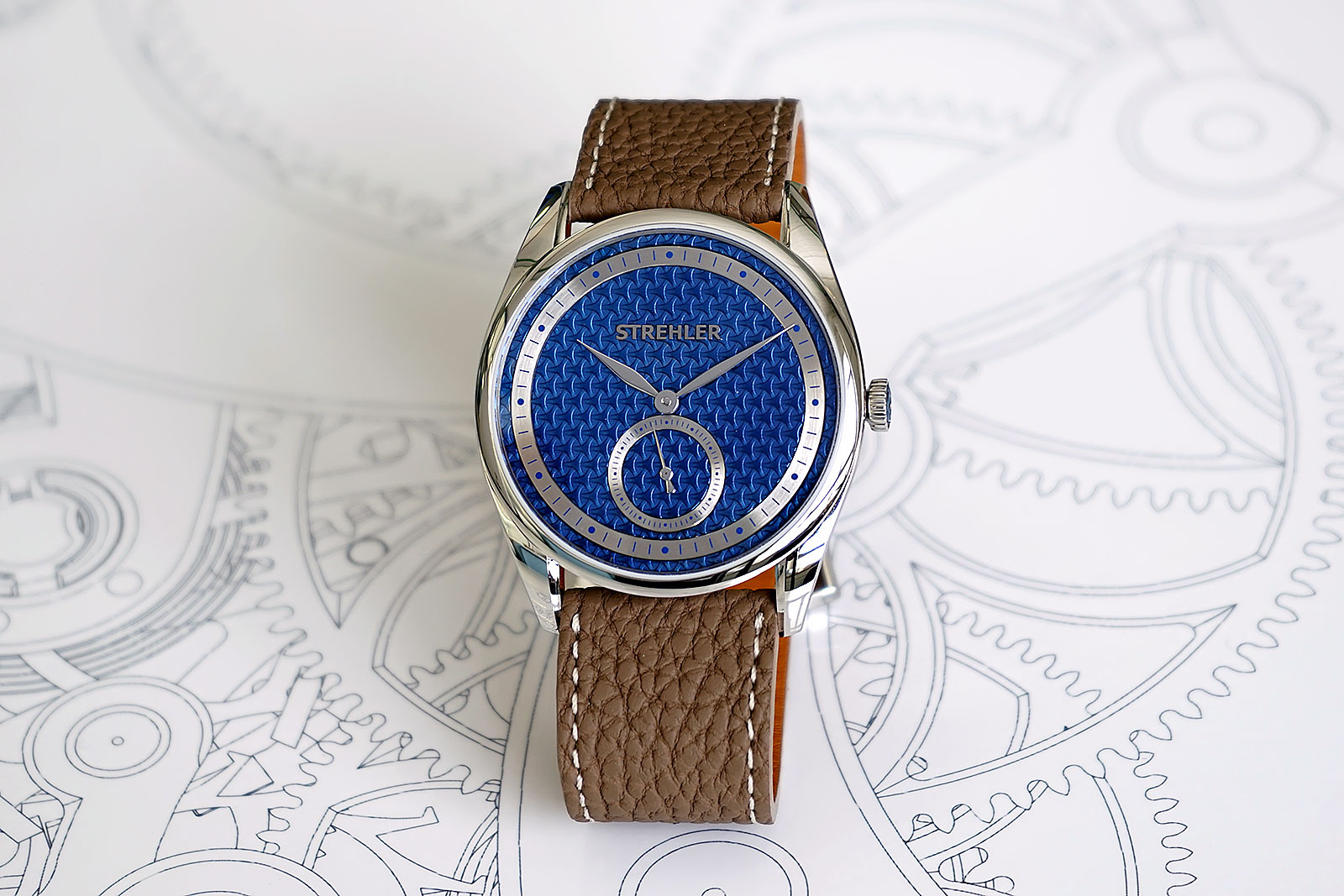 Accomplished but relatively low key, Andreas Strehler is launching a new brand known simply as Strehler, which aims to reach a wider audience with more accessible prices. Mr. Strehler's stated aim of the Sirna is to offer collectors a simple daily wearer that embodies the technical mastery he has become known for. The brand's opening act is the Sirna, named after the town of Sirnach in northeastern Switzerland where the manufacture is based.
Strehler marks a departure from Mr. Strehler's previous work in terms of aesthetics. While his earlier (and pricier) creations emphasised his distinctive papillon, or "butterfly", movement architecture and resulting cushion-shaped case, the Sirna is more traditional in form. It is a strong debut for the new brand and a sign of good things to come.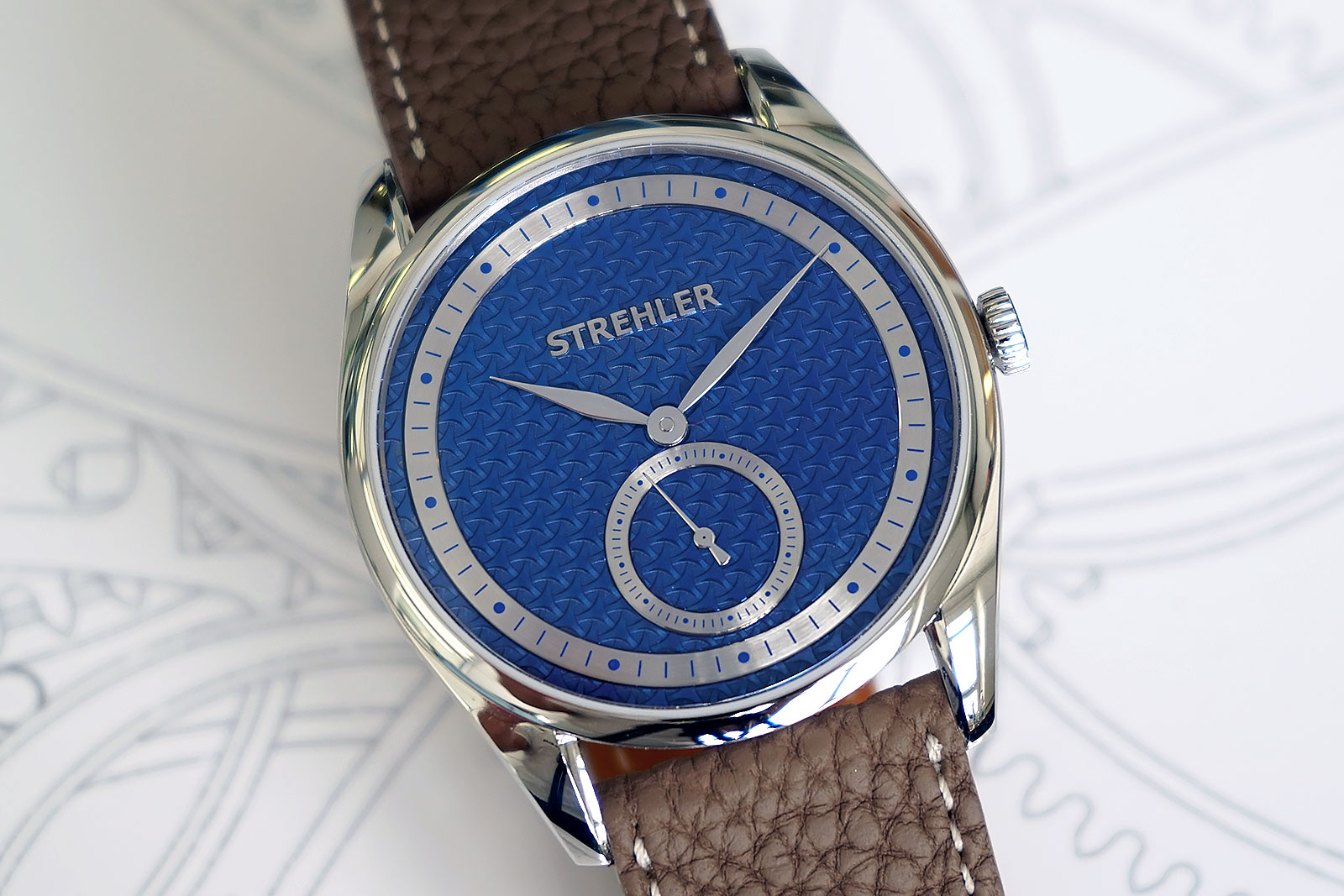 Initial thoughts
I've always admired Mr Strehler's watches from an intellectual standpoint, but his cushion-cased designs have never resonated with me on an aesthetic level. Naturally, I am thrilled to see Mr. Strehler's work arrive in a more traditionally-styled package.
The Sirna appears to exudes quality – unsurprising given Mr Strehler's reputation for good work. It's enough of a reputation that other independent watchmakers turn to him for components and movements (more on that below).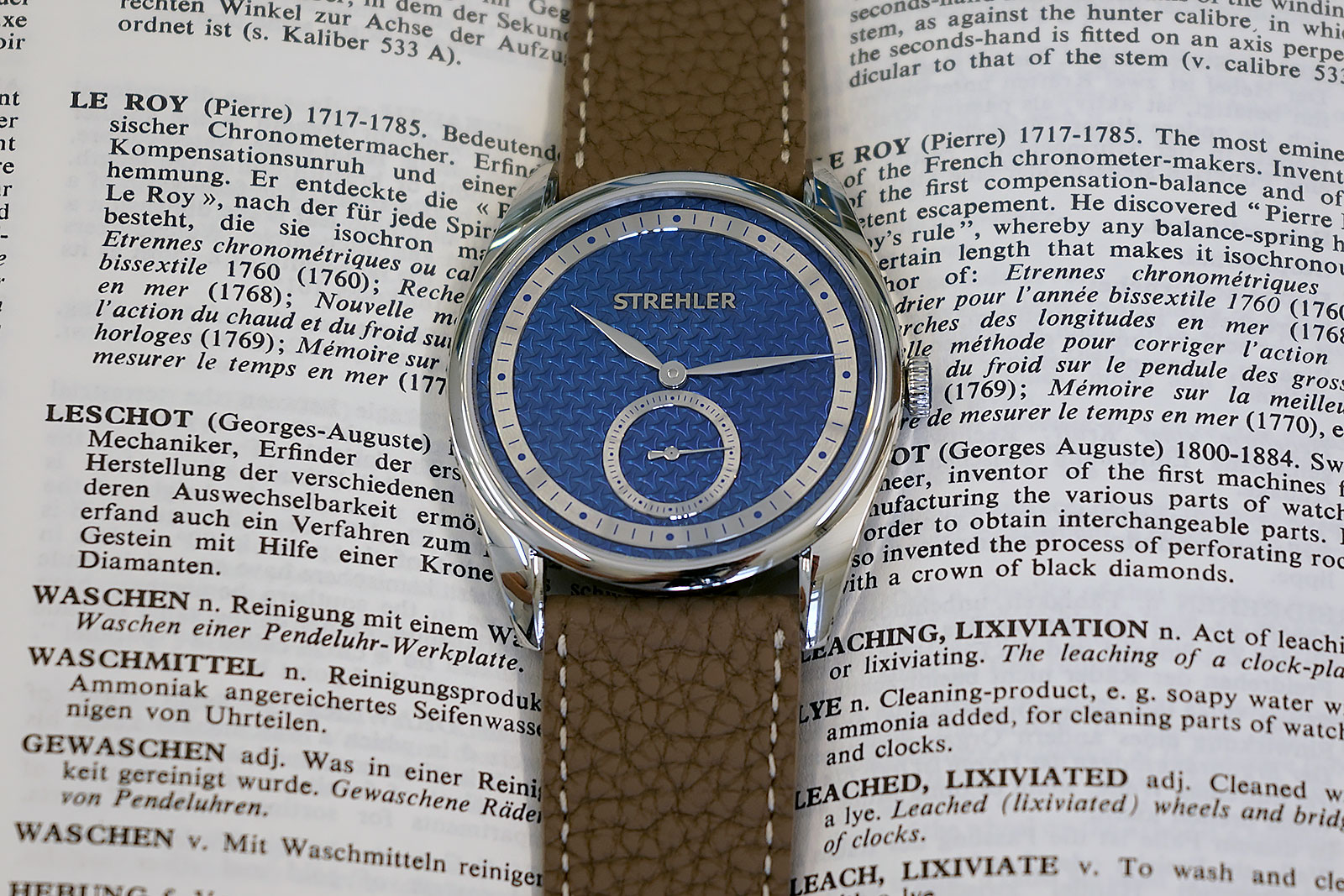 Even obscure details like the engravings on the case back look to be satisfyingly crisp and precise. And the patterned titanium dial is the star, though deceptively simple in style, it possesses both an intricate pattern and vibrant blue colour. 
The movement finishing is especially noteworthy given the price of CHF20,000. In fact, I'd argue the SA-30 is the only in-house automatic movement with this level of finishing in this price range. The value proposition is even more impressive when one considers the truly in-house nature of the watch and its movement.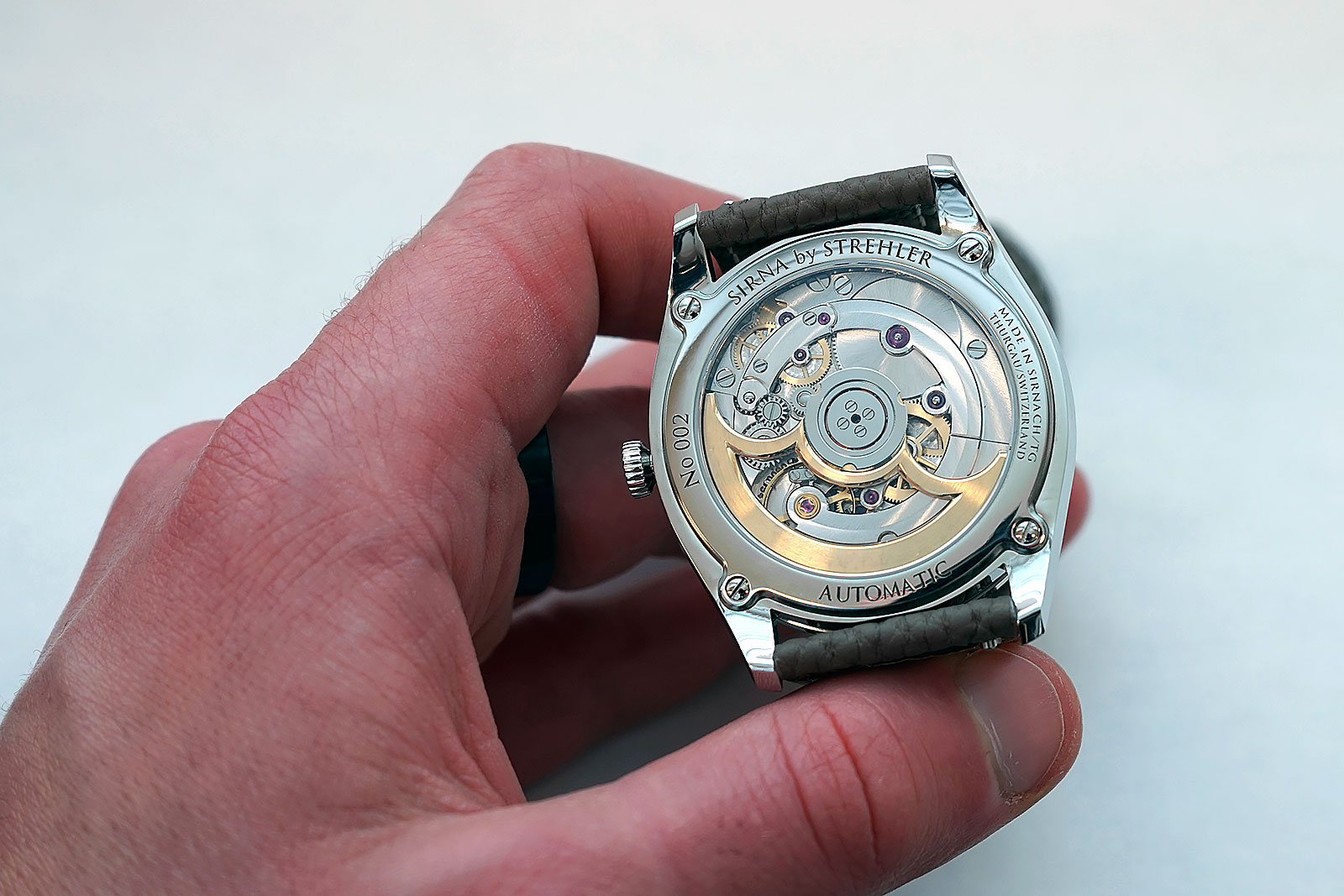 Case in point is in-house gold rotor and ball-bearing rotor mount. Most brands, even those in the so-called "Holy Trinity", typically outsource the production of rotors to a specialist. Mr Strehler and his team make even these commoditised components on-site in Sirnach. Even the steel hands are made in-house and polished by hand.
That said, there are a few minor details I find inelegant, such as the applied logo on the dial, which feels too large and unimaginative, and the unnecessary "Automatic" on the back. But these quibbles detract only slightly from what is otherwise an impressive debut.
A new brand
Though Andreas Strehler is among the leading independent watchmakers, and one of just a handful that have mastered everything from fabrication to finishing, the polarising designs of his prior watches have arguably kept Mr. Strehler from achieving the level of fame his work deserves. If the Sirna is anything to go by, his new brand will likely pursue a more traditional design aesthetic that should appeal to a wider audience, if for no other reason than round watches sell better than square and cushion-shaped watches. 
While the Strehler brand is new, the company behind it is not. Mr. Strehler has been an independent watchmaker since 1995, establishing his own firm after leaving Renaud & Papi, where he worked in the prototype department with Bart Grönefeld under the guidance of Robert Greubel.
Since striking out on his own, he has been prolific. His list of contributions is extensive, though he is probably best known for developing the ambitious HMC 341 perpetual calendar movement for H. Moser & Cie. Another significant contribution worth highlighting is the Dragon Lever escapement that he designed for Precision Engineering. It is now used by Armin Strom, Laurent Ferrier, and numerous other contemporary independent watchmakers. 
In other words, just as Jaeger-LeCoultre developed its reputation as "the watchmaker's watchmaker" for the movements it supplied to Vacheron Constantin, Audemars Piguet, and Patek Philippe, Andreas Strehler could accurately be called the "independent watchmaker's watchmaker." To get a flavor for what Mr. Strehler is capable of, this in-depth piece by my colleague Bjorn Meijer is a must-read.
Simple Sirna
At launch, the Sirna is offered in a single reference that features an elegantly proportioned, 40 mm steel case with a concave case band and ergonomically formed lugs. The crown is inlaid with a blue titanium disk that features Mr. Strehler's signature Papillon logo.
The patterned dial is titanium. While some brands like Greubel Forsey and De Bethune have produced titanium dials that are heat-blued, the dial of the Sirna is anodised, which suggests that more colour variations are likely to be released in the future.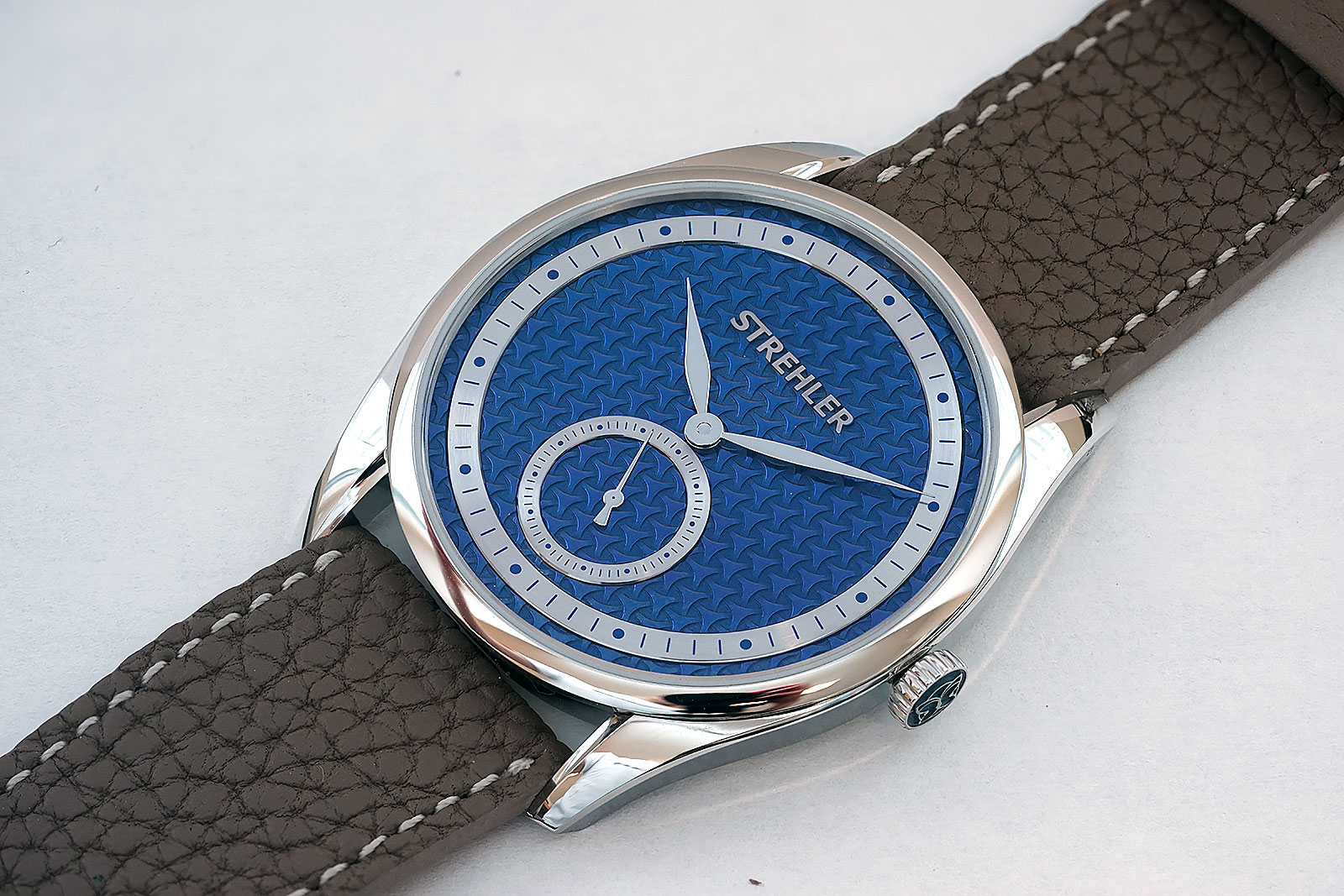 Designed by Eric Giroud, each dial is machined and laser-engraved before being individually hand polished. Unlike softer materials like brass, titanium does not take well to being stamped or embossed, meaning that traditional methods of dial production were not suitable for the Sirna.
A new but familiar movement
While the SA-30 is technically a new movement, eagle-eyed observers will note the similarities with the Vianney Halter U30A and the Grönefeld G-06, both of which are actually Strehler constructions. The three calibres are essentially identical on a fundamental level and share some components, although each brand executes them differently. The position of the seconds hand differ in the U30A and G-06 for instance. In other words, Mr Strehler supplies the architecture and certain key components to his fellow independent watchmakers, rather than finished movements.
The circular bridges and open-worked 18k gold winding mass add an unusual degree of visual interest for an automatic movement, evidence of Strehler's command of not just fabrication but movement design as well.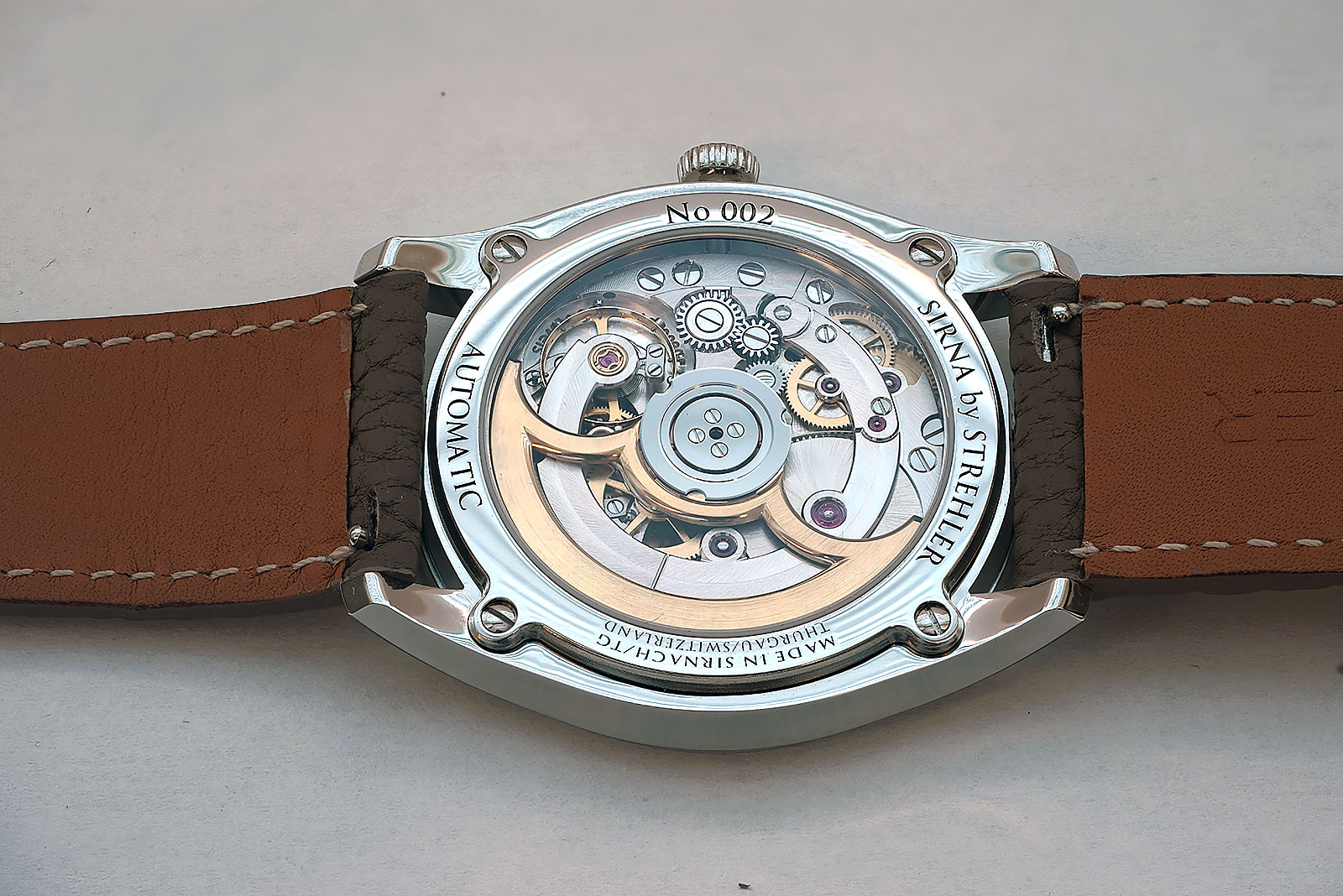 On paper, the SA-30 is not especially novel, but it does feature just about everything you could want in a simple but sophisticated movement, including a free-sprung balance and a 60-hour power reserve. Furthermore, the architecture was designed to showcase several inward angles, a welcome flourish that elevates the SA-30 above the similar movements used by Grönefeld and Halter.
If I had one bone to pick with the movement, I would trade some of the movement's slimness for a Straumann Double Hairspring, something Mr Strehler himself designed for H. Moser & Cie. That's probably asking too much given the reasonable price point and positioning of the Sirna, but one can dream.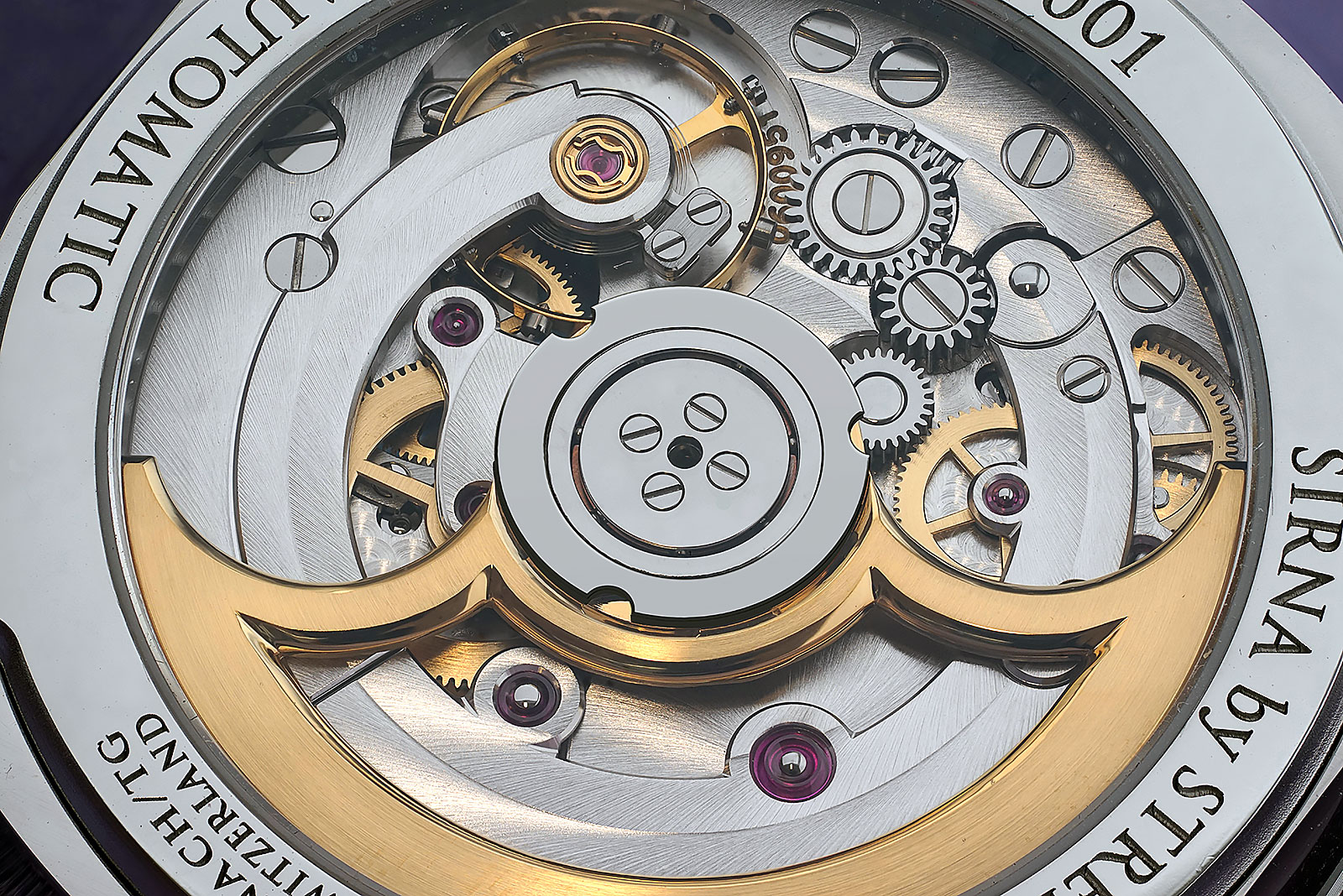 ---
Key facts and price
Strehler Sirna
Diameter: 40 mm
Height: 8.5 mm
Material: Stainless steel
Crystal: Sapphire
Water resistance: 30 m
Movement: SA-30
Functions: Hours, minutes, and seconds
Winding: Automatic
Frequency: 21,600 beats per hour (3 Hz)
Power reserve: 60 hours
Strap: Brown calf leather with off-white stitching
Limited edition: No, but production is limited to around 30 to 50 watches per year
Availability: Direct from Strehler
Price: CHF20,000 excluding taxes
For more, visit Strehler.watch.
---
Correction May 26, 2023: The SA-30, Vianney Halter U30A, and Grönefeld G-06 are not identical as each brand executes their movements differently, though they the same basic architecture.
Back to top.
---
You may also enjoy these.