Sincere (Re)Opens SHH Concept Store in Singapore
Haute horlogerie at Marina Bay Sands.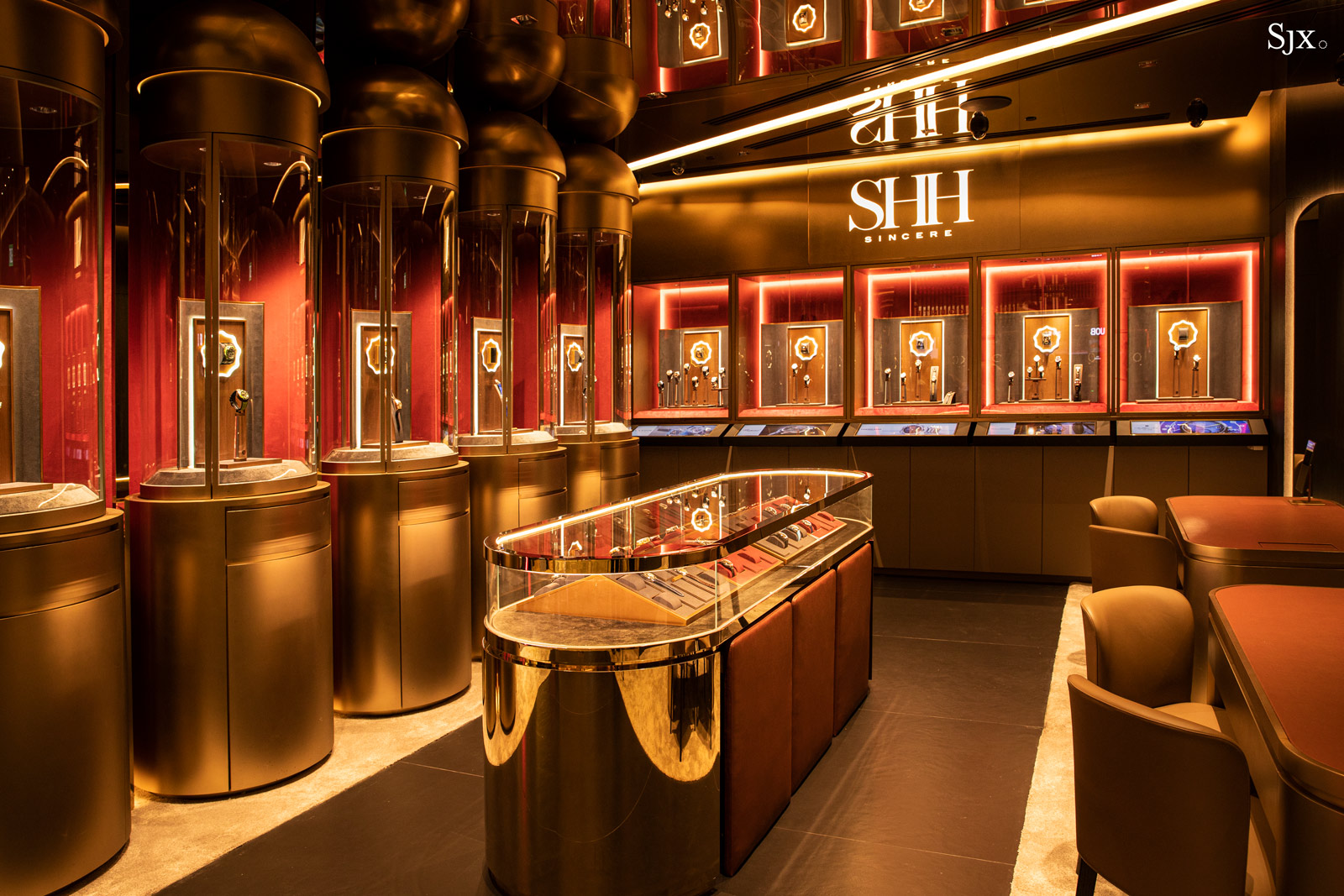 With edgy decor that set it apart from a typical luxury-watch store of the period, the inaugural Sincere Haute Horlogerie (SHH) in Singapore's Hilton hotel was one of the world's first "concept" stores dedicated to high-end mechanical watches when it opened in 2005. After a run of well over a decade, the original SHH store closed in 2019, but the format has now made a comeback at Marina Bay Sands (MBS) casino complex.
Located along a stretch of the mall dominated by watch and jewellery brands, the new SHH once again focuses on niche and independent brands. Its stable of brands total 19 and include Greubel Forsey, H. Moser & Cie., Laurent Ferrier, Parmigiani, and Ferdinand Berthoud.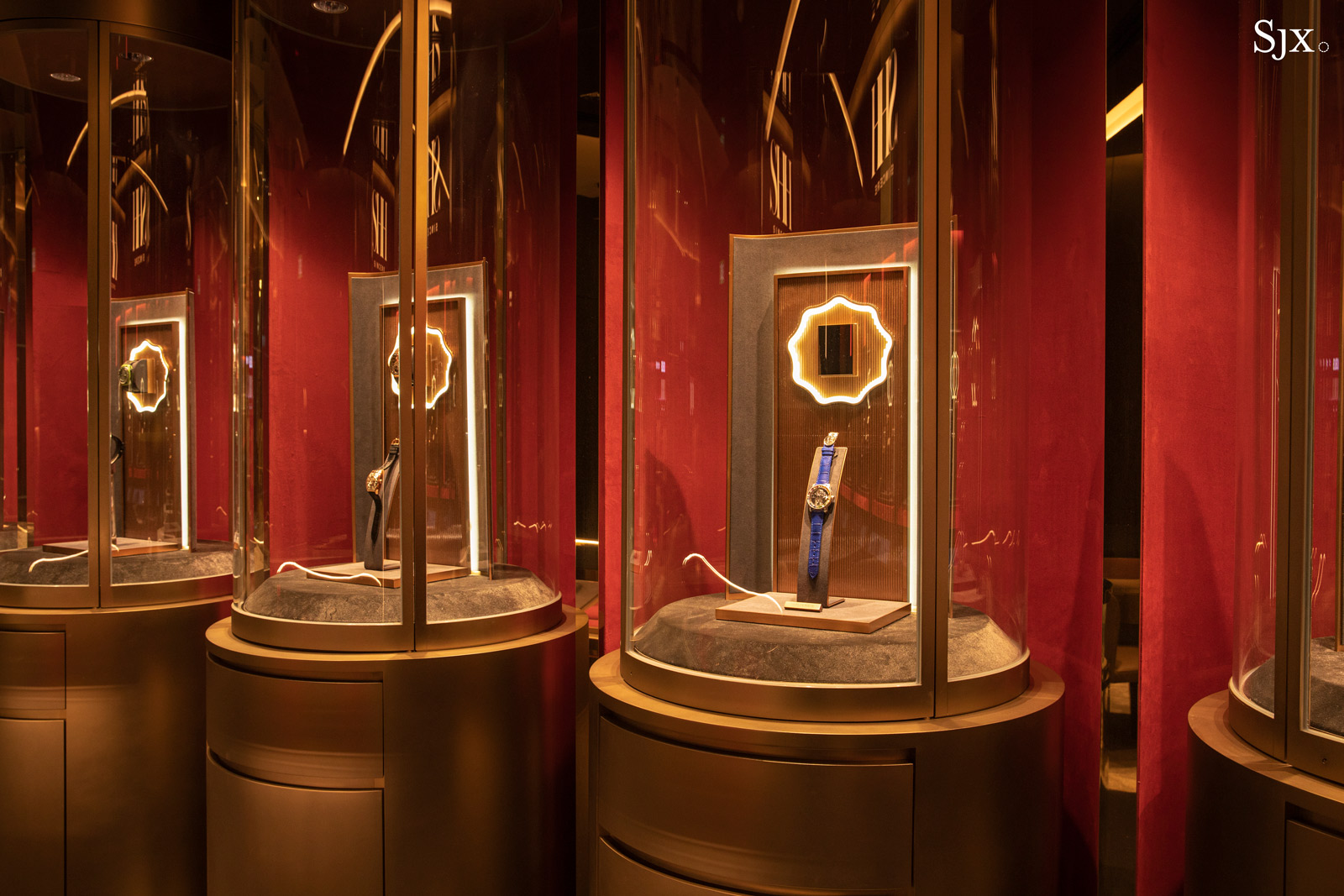 Reboot and revive
Being amongst the first retailers in the world to offer brands that were then just startups but would go on to do great things – Sincere took on Franck Muller in 1992, Lange in 1995, Panerai in 1998, and F.P. Journe in 2000 – SHH was a logical progression of Sincere's retail strategy in the early 2000s. "[SHH in Hilton] was meant to be a touch point for very fine mechanical watches and high end brands," says long-serving Sincere chief executive Ong Ban, "At the same time, it was also a launchpad for what we thought were the future stars of the industry."
Projects like the first SHH helped established Sincere as one of the three biggest watch retailers in Southeast Asia, alongside Cortina Watch and The Hour Glass. But after several changes in ownership, Sincere was acquired by fellow Singapore retailer Cortina Watch last year. With the impetus and resources provided by its new owner, Sincere is rejuvenating itself with the revived SHH being a key part of its strategy.
"We left Hilton in 2019 because [the landlord] wanted to do something with the space so we gave it up, and by that time there was a bit of lethargy in the business model," explains Mr Ong, who has led Sincere since 2008. "And a lot of the independent brands we carried had different aspirations," he continues, referring to the fact that some brands that were once niche, like Richemont-owned Lange, have recently ended the relationship with Sincere to concentrate on selling via their own boutiques.
"When the acquisition was completed by Cortina in March 2021, one of first things that Raymond [Lim, chief executive of Cortina] decided to do was to expand and invest," says Mr Ong, "[SHH] was a very natural thing to consider, because multi-brand stores are not so easy to open today, while the right location became available at MBS, so the idea was revived."
Exciting brands
SHH has been revived on similar principles – a focus on complicated watches from smaller brands. "The idea is to have brands which tick the boxes for collectors and connoisseurs," says Mr Ong, "When the customer walks inside the store, the brands need to instil that right amount of excitement when he or she looks at the selection."
"In a concept like this, there are two aspects that we need to deal with – product first, and then comfort," says Mr Ong, referring to the interior designed by noted local architect Peter Tay, "So on one side of the store, you have the watches on display with no big branding, but the other half is basically a private room with a drinks menu where decelerate the pace, where the customer can enjoy very serious pieces, to create a moment of solitude before they make a big decision."
Although almost two decades have passed since the first SHH opened, the fundamentals of the business remain the same. "We were serving the first generation [of collectors] in 2005," says Mr Ong, "And now we're serving the second generation, the children of the first generation."
"But when it comes to toys for boys, the world of high mechanical watches has not actually changed," he continues, "In 2005 the parents were really, really into tourbillons, and now the second generation wants fusee and chain and a deep dive into chronometry."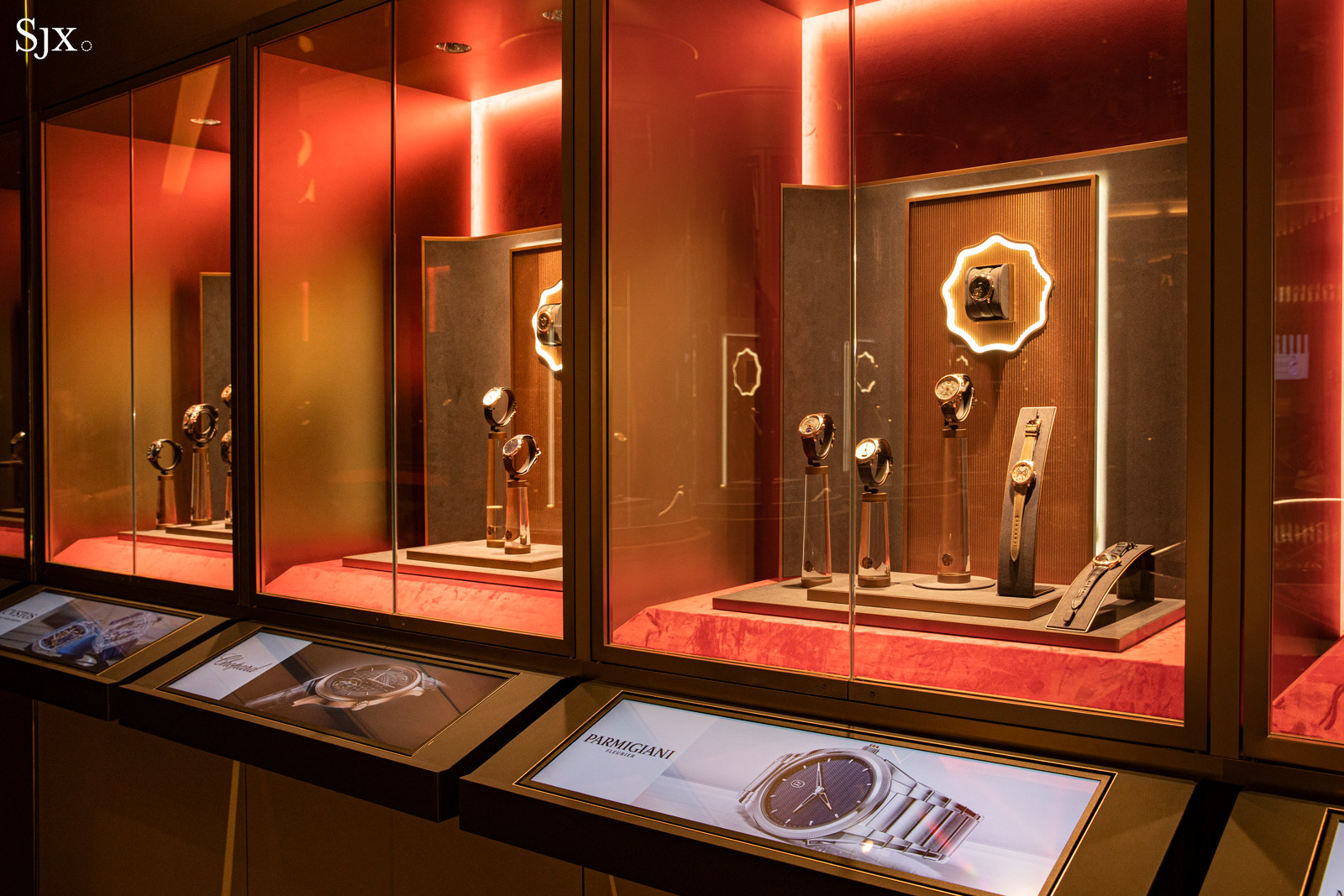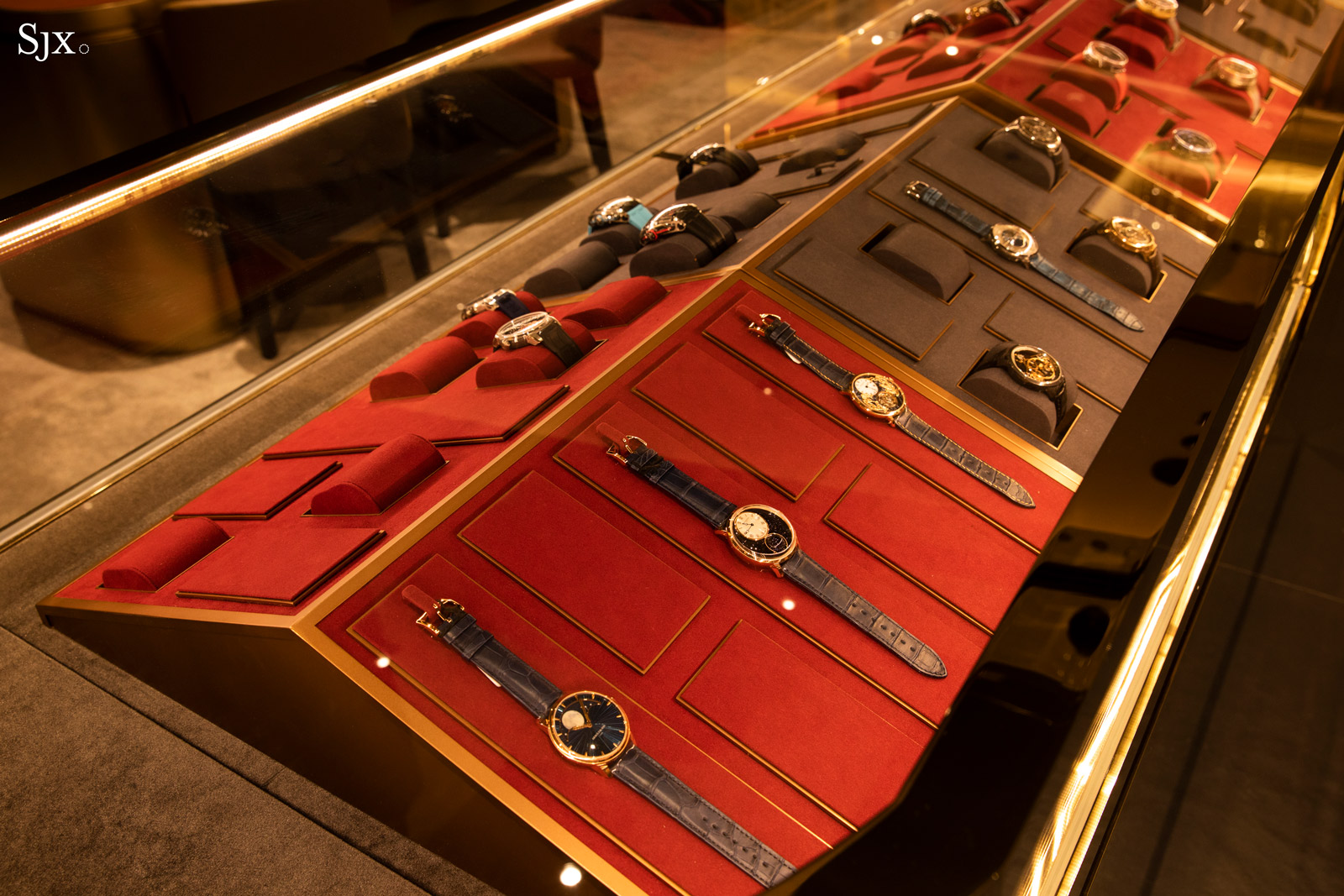 To that end, SHH will once again roll out limited editions created specifically for the store. In the years after its opening in 2005, the original SHH launched limited editions from a range of brands, including F.P. Journe, Lange, and IWC.
Today, the new SHH is starting with a handful of independent watchmakers, including the Greubel Forsey Double Balancier Convexe SHH Edition in striking purple livery on the front and back. More limited editions are in the pipeline, but they will be occasional and special, rather than regular and expected.
"To do a very good limited edition is when that light bulb moment arrives and you know the idea is great", remarks Mr Ong, "To do it just out of habit isn't a good strategy."
And he adds, "We are celebrating our 70th anniversary in 2024 and have prepared many special projects for the occasion."
SHH Boutique
The Shoppes at Marina Bay Sands
2 Bayfront Avenue
#B2M-202
Singapore 018972
This was brought to you in partnership with Sincere Watch.
---
Back to top.
---
You may also enjoy these.