Interview: Stefanie Ng, CEO Audemars Piguet Southeast Asia
The appeal of a company and its values.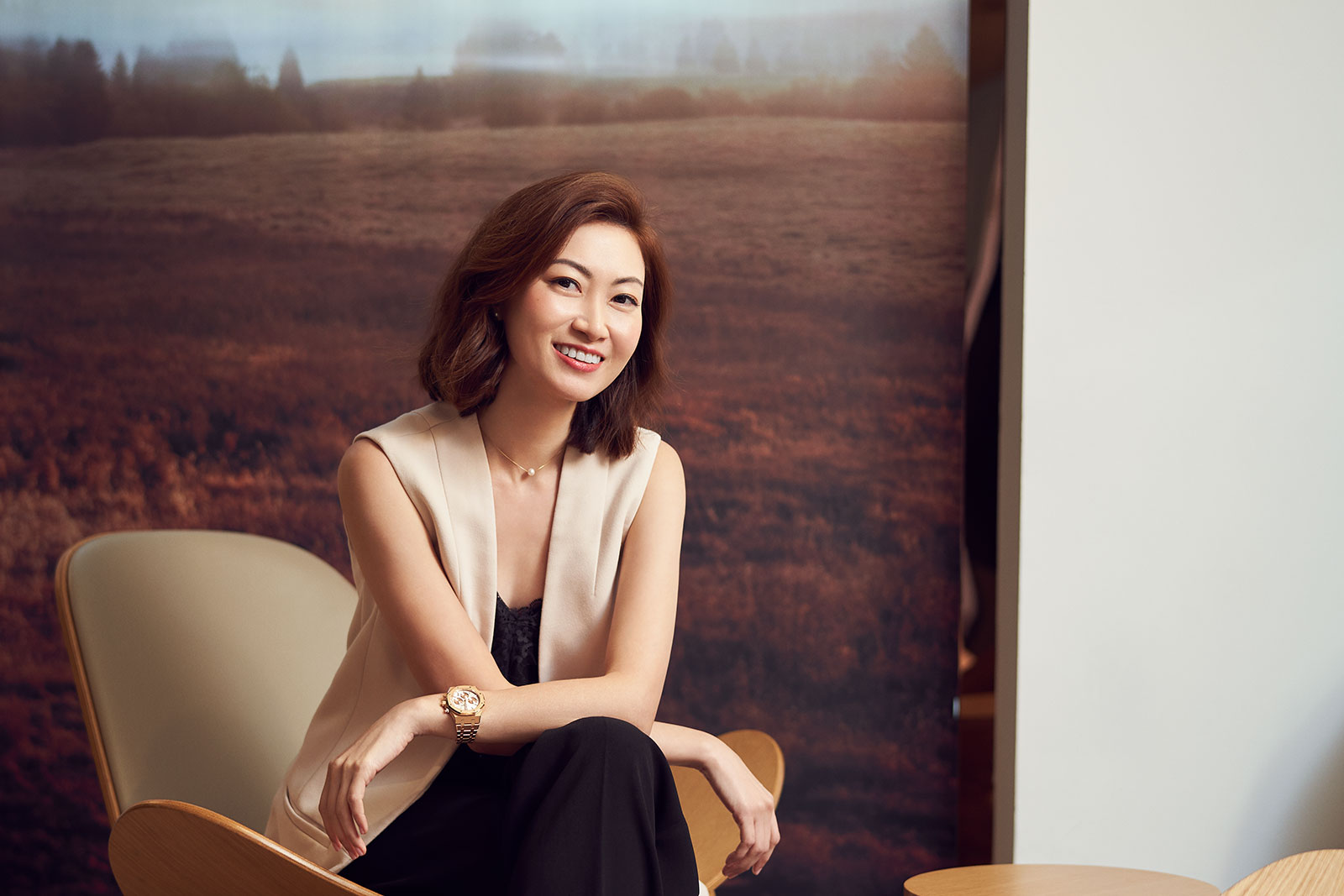 Named chief executive officer of Audemars Piguet (AP) in Southeast Asia at the end of 2019, Stefanie Ng was in charge of the brand's marketing efforts in the region before being tapped for the top job. A respected industry insider whose first job was in watchmaking, Ms Ng is now responsible for one of the fastest-growing regions at one of the best-performing luxury-watch brands.
With many pandemic restrictions lifted, I sat down with Ms Ng for a chat earlier in the year, where she explained what has kept her at AP for almost all of her career, and also provided some hints as to the watchmaker's upcoming launches.
The interview was edited for clarity and length.
---
You were appointed CEO of AP in the region in October 2019. Tell us a bit about your career before that.
I started my career in the watch industry, at Swatch Group, first at Breguet, and then at Blancpain and CK Calvin Klein, where I did marketing. So the world of luxury watches was familiar when I joined AP as the regional marketing manager, [a role] you would call brand manager today. I handled all marketing activities across Southeast Asia, that's eight to nine countries, for eight years.
You have been at AP for most of your career. What has kept you there?
The company and its people. Its values and direction have given me interesting perspectives on the watch industry, while helping expand my horizons, first as a marketer, and then as a leader. And of course, it's also the brand – AP is where I feel at home.
What makes AP special for you?
One is a very well-known fact: we are the only watch brand still in the hands of the founding families. Being independent and owned by the founding families means the ethos of the brand is consistent.
[The consistency] is always present in the strategy, direction, and wherever the brand goes. Also key is innovation – in product design, marketing, vision – which has been embedded in the brand's DNA since it was founded.
You occupy the most senior regional role at a major watchmaker, but senior executives who are local or female are few in the broader watch industry. What are your thoughts on that?
I get this question a lot – what I can say is at AP, the company identifies suitable talent, and it's not the gender that was a factor. I just happened to be at the right place at the right time.
At the same time, when I say that the brand believes in being innovative – it's something embedded in the DNA – that can be seen in the decisions it makes, and more so now in terms of human resources.
AP's strategy of reducing third-party retailers to focus on its own boutiques was set forth several years ago. How is that developing?
We are making progress with that. [Controlling distribution] is the end game, but we also recognise that there are markets where business operations would require a partner and we see that that as a valuable asset in the business.
You are in charge of a fast-growing region where AP is not yet present in some markets, like Vietnam and Cambodia for instance. What are your plans in terms of developing these?
We've actually been present in Vietnam since 2019 with our retailer The Hour Glass S&S. It clearly a market where we wanted to be present.
As for Cambodia, and the developing markets around Southeast Asia – we are always on the lookout, but we need not necessarily be there physically. With technology and internet-savvy customers, there are no barriers or boundaries to our communication, so we will continue to speak to our clients in these countries.
In the past, clients often came to Singapore to shop, since it's a regional hub for luxury goods. Has the halt to international changed your plans in terms of stores and other physical activates?
Not exactly. Our business strategy is clear: we see value in being present with our clients, but not necessarily within the four walls of a store.
On the subject of digital communication: the Royal Oak is a distinctive watch, with a design that works well on social media. How has this shaped the appeal of the model in your opinion?
Its appeal has grown in tandem with the fact that today's customers, or even society at large, want things that are easily recognisable.
The internet can also be unkind. When the Code 11.59 [by Audemars Piguet] was first launched, many commenters online bashed it, but now the line is gaining traction, especially with new versions with two-tone cases and smoked dials. What are your thoughts on this shift in perception?
As with all new products, there will definitely be two camps: those who really love it and those who don't. And people who don't like it always tend to be louder. It takes time for new watches to gain traction and we are all very happy with how the Code 11.59 [by Audemars Piguet] has performed for us so far.
Can you share any hints as to the new Code 11:59 [by Audemars Piguet] that's in the pipeline?
I will give you a little bit more, but it's not specific to the Code 11:59 [by Audemars Piguet]. This year, we will launch products according to three different themes. The first is "Serious Fun", followed by is "By Yourself", and the third is "Harder, Stronger".
And does the big launch that was supposed to be held in New York back in June 2020 fall into any of these?
"Serious Fun". We are excited to see the reaction to this.
---
Correction February 16, 2021: The order of the three themes for 2021 were reversed in an earlier version of the story. They are now in the right order.
Back to top.
---
You may also enjoy these.